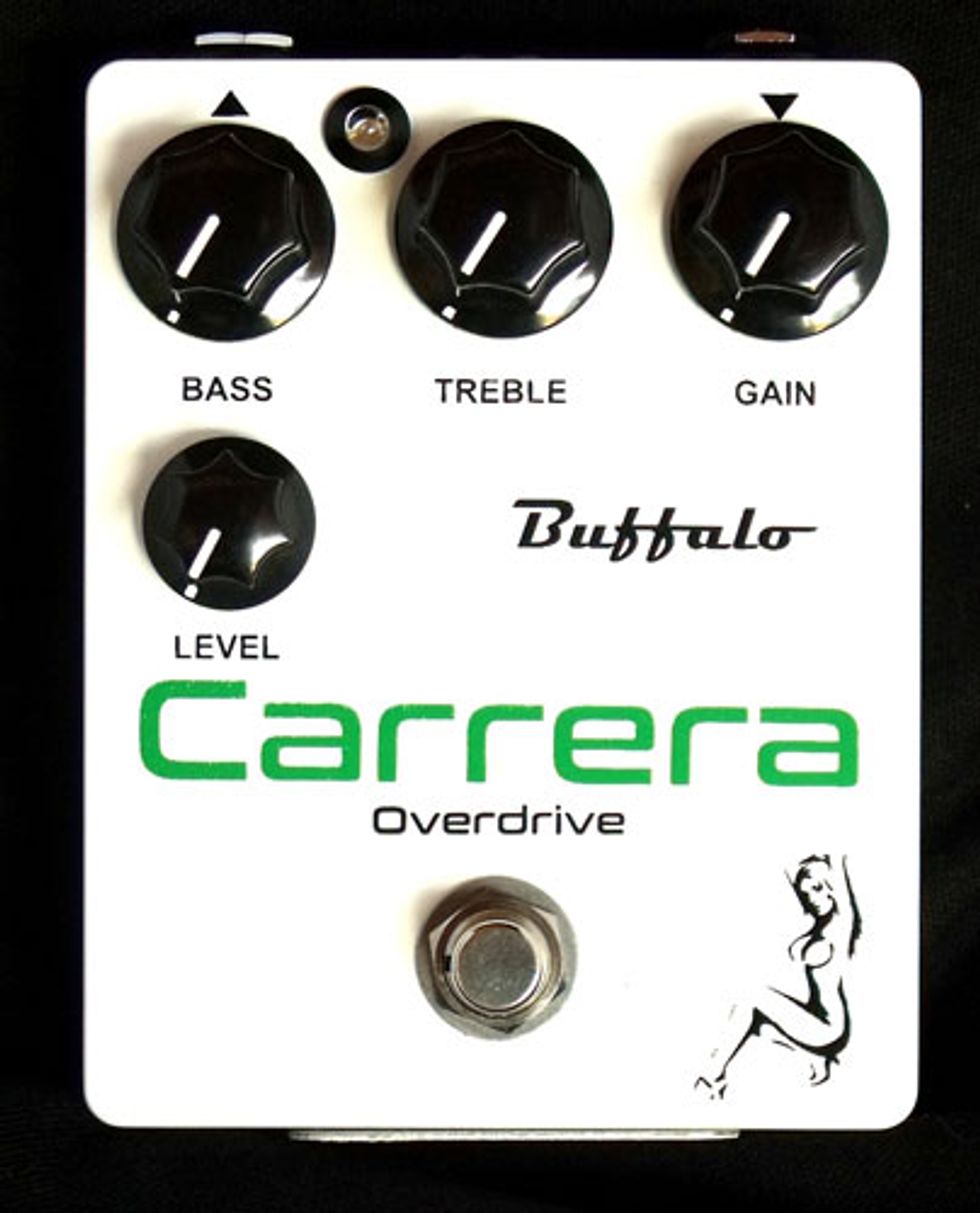 Toulouse, France (June 27, 2017) -- The Carrera Overdrive is a lower gain pedal designed for edge-of-breakup tones. Often when playing clean it can feel like the guitar lacks presence in the lower and upper mids. The Carrera adds a slight boost to these frequencies giving your guitar a better balance throughout , perfect for cleaner single note work with more note definition and dynamics.
With bass and treble at around 2 o'clock and gain set low, it has a warm treble and a more percussive low end than your clean signal reminiscent of a Klon set for clean boost. Although it really shines on cleaner settings, the Carrera is perfectly happy delivering vintage full bodied overdriven tones. Passive Bass and treble controls for a more natural sounding eq can brighten humbuckers, fatten up a strat bridge pickup or cut the undesirable low end from a strat neck pickup.
The Carrera is a handmade pedal using the highest quality parts.
For more information:
Buffalo FX