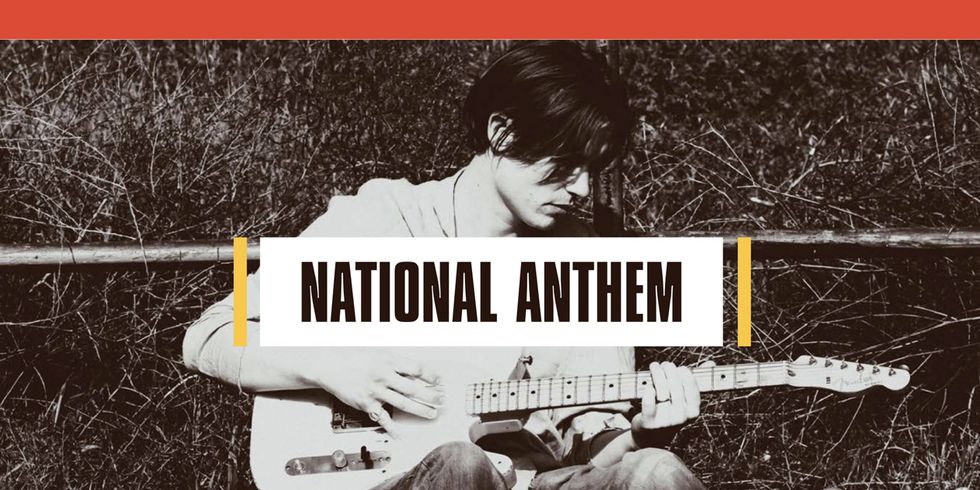 Photo by Daniella Hovsepian
Jonny Lang is 36 years old, but he's already had a long and busy career. In the 22 years since his first release, Lang has transcended his early billing as a child blues prodigy and grown into a successful career full of awards and star-studded guest appearances alongside the heaviest names in rock and blues. He's also a father of five who is, as he says, "kind of always on tour."
While Lang continues blowing minds with his energetic guitar playing and singing, he also keeps evolving with each new project he takes on. He's developed into a strong songwriter as he's embraced deeper lyric themes and, on his most recent albums, moved away from his earlier billing as a blues act and toward more soul, pop, and gospel-oriented sounds.
Lang's evolution continues on his new Signs, a striking departure from the slick, polished pop production of his previous effort, 2013's Fight for My Soul. Rather, Signs is a blast of energy that is, at its heart, a rock 'n' roll guitar set with an organic, live-in-the-studio feel. Teaming up once again with Nashville-based production team Drew Ramsey and Shannon Sanders, who work together under the name Drew and Shannon and produced Lang's Grammy-winning 2006 release Turn Around, the guitarist has crafted an album that draws from a wider breadth of influences than he's taken on before, referencing Chicago blues, big band swing, '70s soul, and classic rock.
"The whole point is just to inspire people, you know? And make people feel better—just help them out somehow with music."
The most striking sonic development on Signs is Lang's raunchy guitar tone. Inspired by a small National amplifier from the '60s, Lang took a sparse approach to gear: eschewing effects and focusing on using only his fingers and a few select guitars to coax gnarly tones out of the amp's 8" speaker. The results range from dark, vintage blues tones to fuzzed-out bliss. This direct approach to tone seems to have affected Lang's solos. His improvising is particularly fresh and inspired—full of the depth and dimension of a masterful player discovering new sonic ground.
Lang took some time to chat on the phone while at a tour stop in Phoenix. We discussed the writing and recording process behind Signs, getting into the influences and creative approach to his new album, as well as the tube-powered "hero" behind his guitar sound and the beauty of a simple guitar rig. Lang shows a clear interest in forging ahead creatively, balanced with a respect for letting his music develop naturally, and a gracious appreciation for his early success as a youngster.
It's been four years since your last record. When did you start writing the songs for Signs?
A lot of the songs had been laying around already. We sort of started the process of writing and pre-production for it two-and-a-half years ago.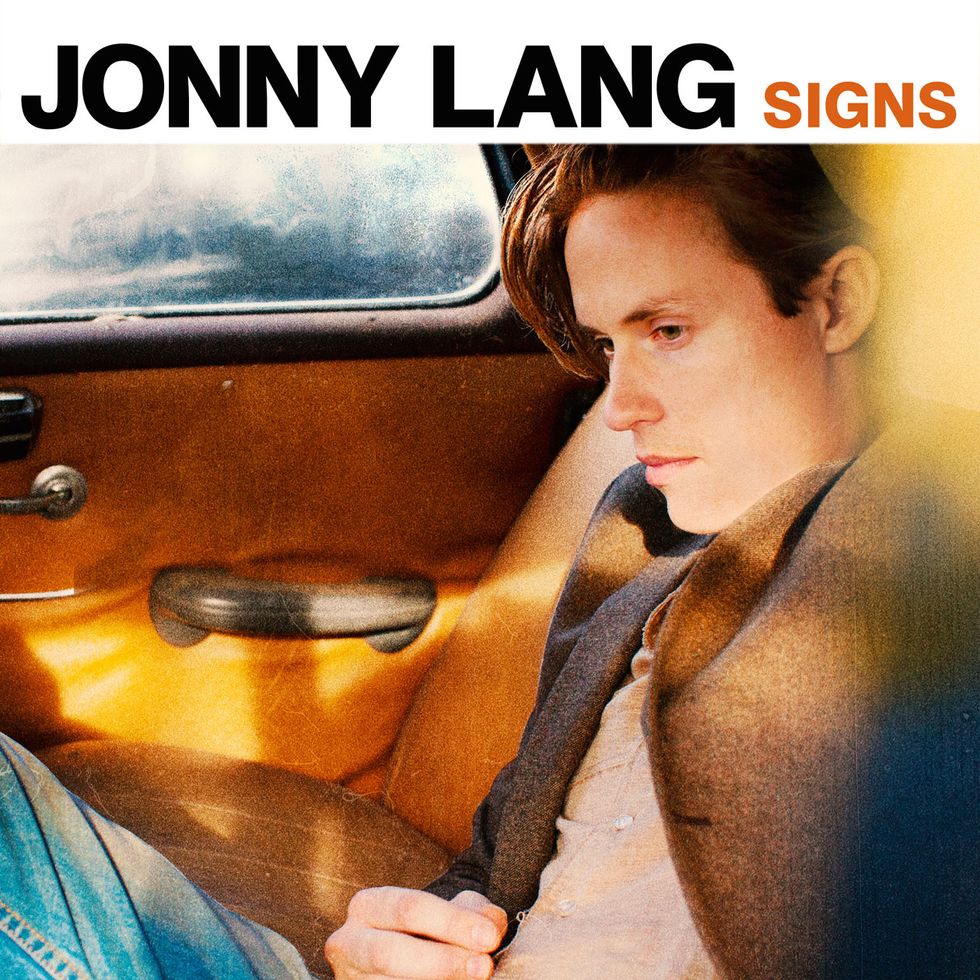 Signs is Lang's second LP with the production duo of Drew and Shannon, and has a gnarly, more guitar-driven vibe from their last collaboration, 2006's Turn Around.
Signs has such a different sound than your other records. It's more raw and rocking than what you've done in the past. Where did that come from?
Well, I usually don't have a game plan when I go into the studio. The game plan is just to write songs and try to keep them as unproduced as possible, and play them for the musicians. I could introduce every song just playing acoustic guitar and singing it for them and just let them interpret it. On this record, I did have a goal and that was to be a little more open sounding and more raw, like you said—a little bit more like you're in the room, hanging out.
Did you know that was the feel you were looking for when you were writing or did you start making those decisions once it was time to record?
I had that thought from the outset. I'd been listening to Howlin' Wolf a lot and kind of picking apart, "What are they doing in the studio?" It sounds like they just threw up some old microphones and started swinging for the fences, you know what I mean? It's just amazing. It's got separation and you can hear it all, but it's still super sloppy and raw.
Those old records have this level of studio mystery where it's not really mystery; it's just simplicity. They put up a couple mics, the band is amazing, and they make it sound great.
Exactly man. It's one of the coolest little human things we have, you know?
That raw Howlin' Wolf/Hubert Sumlin vibe comes across in the guitar sound you're using, too.
Well, it was sort of solidified when I got to the studio. The engineer we had, Matt Hyde, has this incredible collection of amps and pedals. You've never seen anything like it. It's unbelievable. He's got giant road cases full of vintage stuff.
The first amp I saw was this little tiny National from the '60s, and it's a 5-watt amp with an 8" speaker. It's just tiny. It sounded like a wall of Marshalls or something. It was crazy. So that's the amp on pretty much the whole record. I just changed tones by switching guitars and rolling the volume and tone up and down on the guitars and getting different rhythm sounds or lead tones out of the amp. But that amp was the most amazing thing I've ever plugged into. That amp dictated a lot. You know how it is. The tone is the thing you're playing that sort of dictates how you play, so that amp was sort of the hero of the whole thing.
As far as guitars go, for the longest time you were playing a Tele, and you've made the switch to playing a Les Paul a lot now. What are the guitars on this record?
That Les Paul you've probably seen in photos is on a lot of it. The Tele does make it on songs here and there, but it doesn't get nearly as much love as the Les Paul in the studio. And I used an ES-335. I have one, but I have a buddy who has one and his sounds better so I use his. Then I've got an old '57 Esquire that I used on quite a bit of the record. And I've got this old Supro Dual-Tone, which is on quite a bit of it, too. So, it's like four or five guitars.
Is the Les Paul a more recent model?
Yeah. It's a '58 or '59 reissue. It's probably 15 years old. I'd never played a Les Paul before and got to go into the Gibson place in Nashville and played some. The first one I picked up was this one and I just thought, "Man, do they all sound this good?" I just got a really special one, I think, because even just hearing it next to the old, highly-sought-after Les Pauls that I've gotten to play in the studio, it still beats 'em.
I used to be kind of in a box, like, "it's gotta be vintage," but I don't care what it looks like anymore. Well ... I suppose I would. I might not be jumping if there's, like, a Kramer anytime soon.... But, hey, if that Kramer was killin', I would probably play it!
---
---