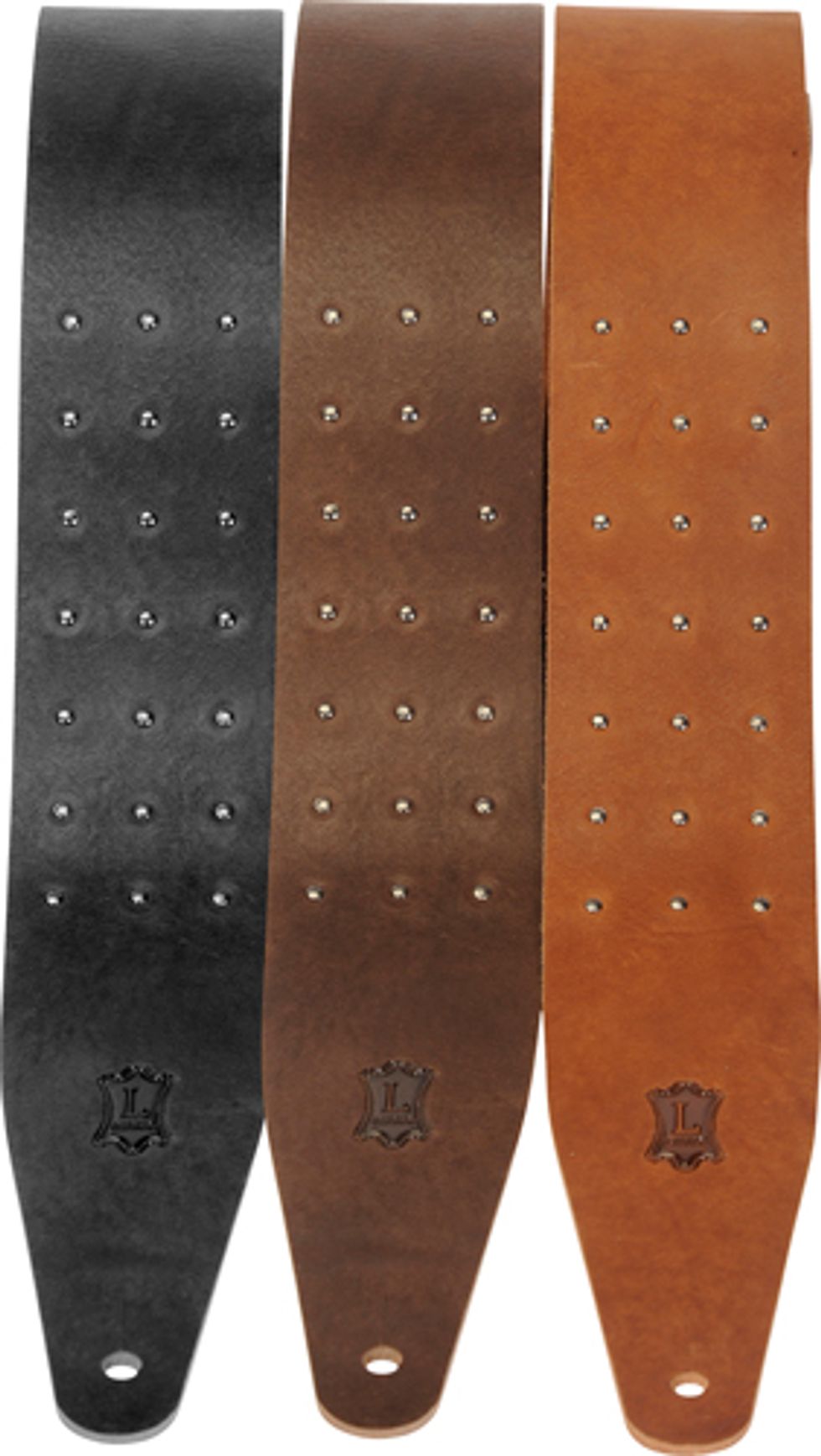 Winnipeg, Canada (November 7, 2017) -- Levy's Leathers has introduced the new MV317ONX Onyx strap. The Onyx utilizes a unique process transforming firm veg-tan leather into a thick supple leather that needs no breaking in period – it's super comfortable from day one.
The struck-through dying process and matt finish gives the straps a deep rich color that will almost immediately begin to develop a beautiful patina characteristic of only the finest leather. These straps will be comfortable immediately and look better with age. Each strap is also decorated with chrome finished nailheads. Available in black (BLK), brown (BRN) and tan (TAN).
>
Strap lenth:
41" TO 55", XL adds 12"to length.
>
Width:
2 ½" wide
Pricing is $79.99 to $94.99.
Contact Levy's at: levys@levysleathers.com or 800-565- 0202, or 204-957- 5139.
Watch the company's video demo:

For more information:
Levy's Leathers