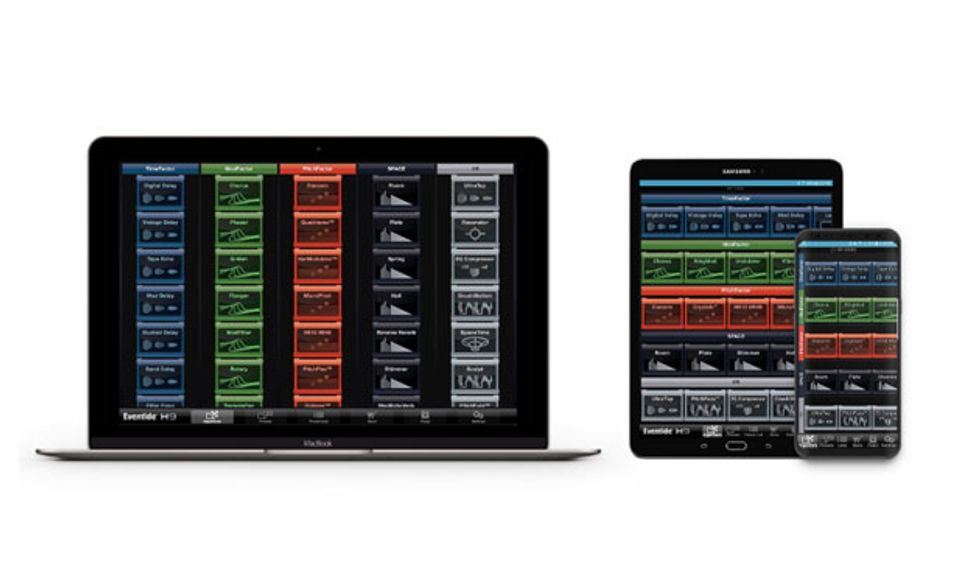 Little Ferry, NJ (November 19, 2018) -- The H9 Multi Effects Pedal from Eventide has a new algorithm called HotSawz. It transforms your instrument into a massive synth with a pitch-tracking, monophonic synth engine for your H9. With six stackable sawtooth oscillators, three modulation sources, and four assignable destinations, HotSawz allows you to create a wide palette of sounds that run the gamut from classic synthwave to a pulsing panorama of bouncing blips, brassy swells, and sub-bass swagger; including 64 combinations of source-to-destination assignments, providing a vast landscape for serious experimentation.
Previously unavailable for Android users,
the H9 Control App provides remote control access of all Eventide effects pedals. With it, musicians can manage parameters, presets and settings with an easy-to-use interface. Get instant access to over 500 presets that push the boundaries of delay, reverb, pitch-shifting, modulation, distortion and more. H9 Control is available on Android, iOS, Mac and PC. Enjoy Wireless control with Bluetooth or access via USB.
For more information:
Eventide Audio