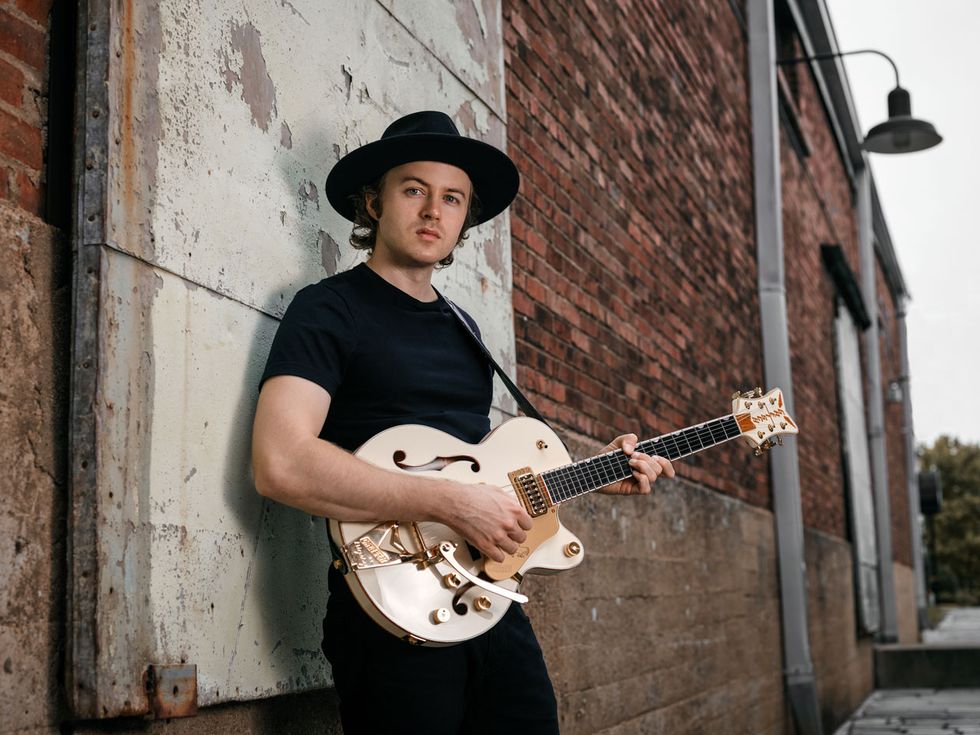 Nashville, TN (June 3, 2019) -- Joe Robinson, considered to be uniquely gifted as a virtuoso guitarist and singer/songwriter, launches today a unique online learning platform. 18 months in the making, JOES12 is a 12-week course featuring over 20 hours of footage and training that Robinson has personally created.
"I am so excited to be releasing Joes12 with the world," says Robinson. "I wanted to create a course to show what I've learned, how I learned it and how my mentors have helped me. I think it will be an entertaining and informative journey for any musician. And for those that really want to learn, I think it has the power to change your life. Over 12 weeks, we'll cover practicing, improvising, songwriting, getting gigs, recording, touring, collaborating, mindset, gear, your mission and more. I discuss and demonstrate each topic in depth, and I interview my incredible mentors. The internet has created an abundance of learning opportunities - it is an amazing time to be a musician! I am so grateful for the opportunity to bring this information to people."
Robinson's approach to teaching is unique and he's invited his friends to be a part of the course. JOES12 features an award-winning list of guitarists, luthiers, songwriters, producers and artist managers: Robben Ford, Steve Vai, Tommy Emmanuel, Eric Johnson, Keb' Mo', John Jorgenson, Rodney Crowell, Fred Gretsch, Charlie Morgan, Rory Hoffman, Brent Maher, Gary Nicholson, Joe Glaser, Don Peake, Andy Allen, Ray Kennedy, Daniel Levitin and Bob Burwell—all masters of their craft.
Through conversation and demonstration Robinson will cover concepts that are uniquely based on information he has distilled throughout his career. The outline of courses includes developing a practice schedule, songwriting, arranging, touring, artist mindset, touring, personal branding, improvisation, recording and gear.
"For the last 9 years I've been living in Nashville and I've learned a lot during my journey," says Robinson. "JOES12 is a course I've created featuring so much of what I've learned about music. Everyone I've selected to be a part of this series are chosen for their unique insights and stories they have to share. I want people to have the opportunity for music to change their life the way it has changed mine."
For more information:
Joes12