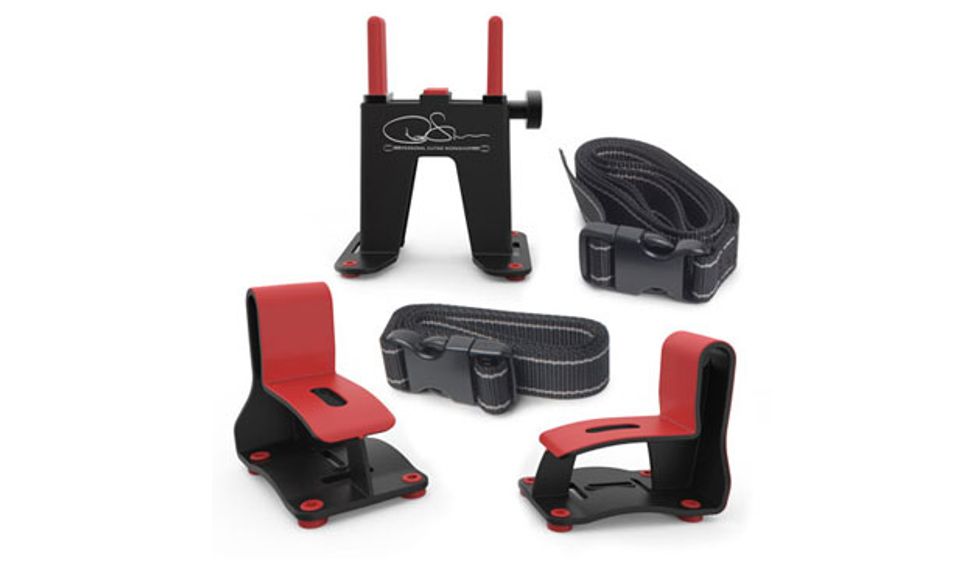 Cocolalla, ID (June 14, 2019) -- Idaho inventor and guitar enthusiast Dave Sommerfield has introduced the GiG, the first affordable, personal guitar workshop. The new GiG is a sturdy three-piece portable workshop that sets up in seconds and will fit virtually any guitar.
Any time, any place you want to change your strings, clean your guitar, or work on your instrument, the new GiG will make your job easier – and it'll help protect your instrument in the process. It's perfect for use at home, work, or on the go. Retailing for just $119, the GiG is affordable and built for a lifetime of use.
Sleek, lightweight, durable and portable, the GiG will support your guitar safely and securely wherever and whenever you need it. You can strap it to your guitar case – using the case as a stable foundation – or place it on flat surface. No more fumbling around and banging your guitar. With the GiG you will eliminate frustration and reduce the time when you change your guitar strings.
Every GiG comes with the following:
Choice of 3 colors (red/blue/black)
No corrosive, soft rubber touch points
Lightweight, sturdy-cast materials for ultimate durability and strength
Included case straps for portable use
Handy GiG duffle bag for easy storage
Watch the company's video demo:

For more information:
Dave Sommerfield