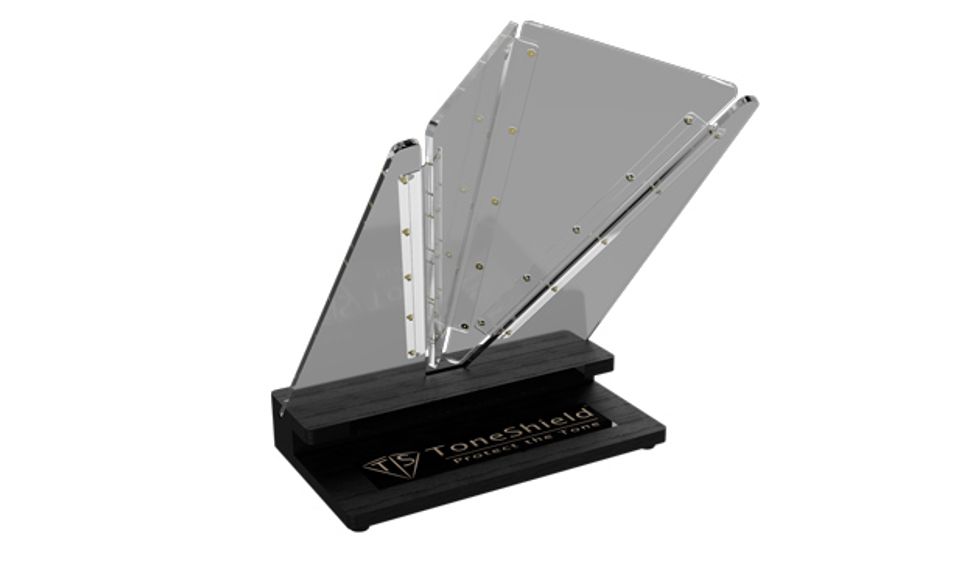 Chatham, VA (August 18, 2020) -- A new and innovative design for the gigging guitarist dealing with guitar amp speaker beaming and sound engineers asking them to turn down.
ToneShield is compact, rugged, sets up in seconds, effectively diffuses speaker output resulting in a more pleasing experience for the performers, the audience, and the sound engineer.
ToneShield highlights include:
Solves the Speaker Beaming problem so you, the sound engineer and the audience will be happy
Folds up and fits in the back of many open back amps and cabinets
 
Designed and Crafted in Chatham Virginia - USA
Quick Setup and Tear Down - less than 30 seconds!
Durable and repairable - each component is individually replaceable.
Shipping now, ToneShield can only be purchased direct through the website www.toneshield.com at suggested retail price of $195 (10% discount for 2 or more)
Watch the company's video demo:

For more information:
ToneShield
---