North Mississippi Allstars: "Run Red Rooster" Song Premiere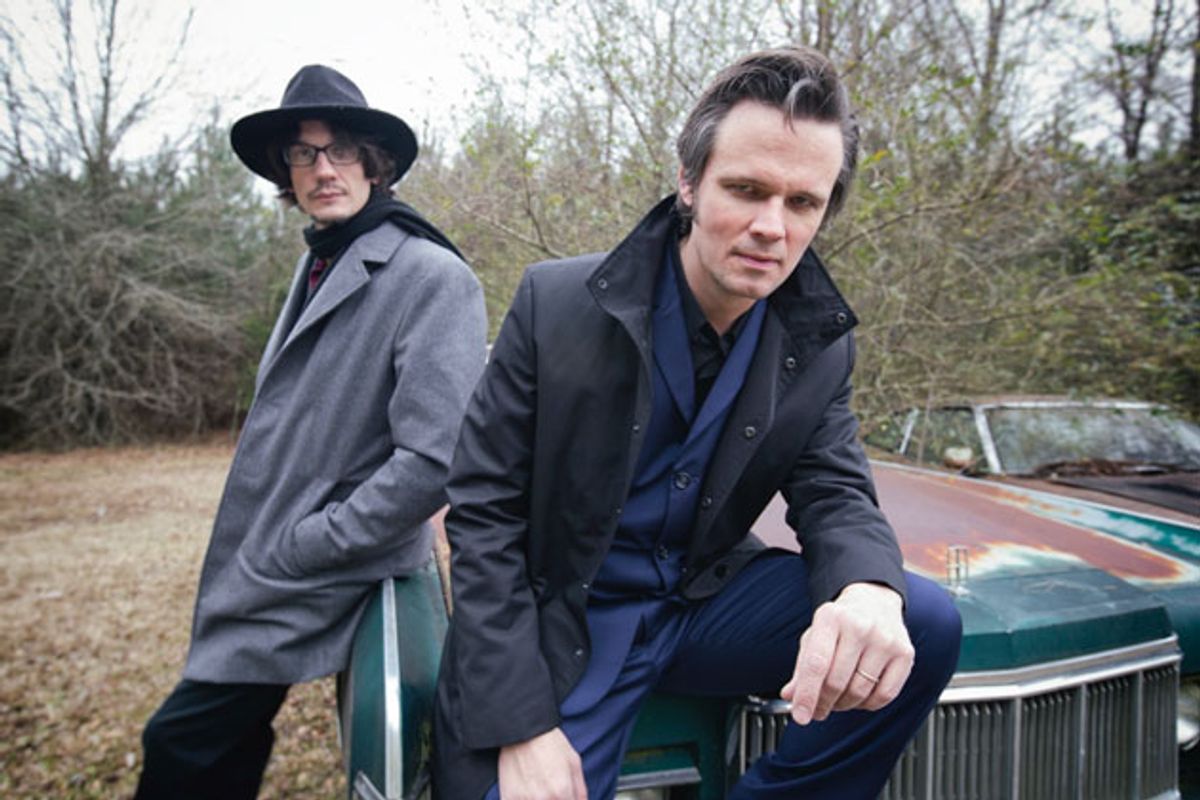 The brothers Dickinson return with a grinding blues 'n' roll homage to their home turf's tough sound, spiked by slicing slide guitar from Luther Dickinson and guest Kenny Brown.
Although the North Mississippi Allstars have been making music as a band and touring the world for 21 years—Prayer for Peace, arriving June 2, will be their 17th full-length album—the group's feet have always remained planted firmly in the soil of the Magnolia State's hill country. That's where Luther and Cody Dickinson's father, the famed producer, pianist, songwriter, and raconteur Jim Dickinson, relocated his family after decades in Los Angeles specifically for the benefit of his sons' musical education.
Obviously they learned well—forging a highly original sound from the foundation of the region's legendary musicians, including R.L. Burnside, Othar Turner, Junior Kimbrough, and, from an earlier generation, Fred McDowell. That sounds drives "Run Rooster Run," an exclusive Premier Guitar preview from Prayer for Peace. Luther Dickinson's fat signature slide guitar grinds over his brother's powerhouse drumming—which manages to propel the song like a freight train while still threatening, like the best Mississippi juke joint music, to jump the rails.
"'Run Red Rooster' is a true story about a friend of ours who ran to freedom from a road block," says Luther. The song also has a Memphis connection. "The song was recorded live on the floor at the legendary Royal Studios [the historic ground zero of Hi Records] by Boo Mitchell," he adds, "and features Kenny Brown on that Burnside boogie guitar. Keep an eye out for the remix in the coming weeks."
Luther and Cody revisit the Burnside catalog elsewhere on Prayer for Peace with a new version of Burnside's "Long Haired Doney," and while the album takes its name from an Allstars' original track, they also cover McDowell's classic gospel-blues, "You Got to Move." In keeping with that theme, the album was recorded at studios in St. Louis, Kansas City, Brooklyn, Austin, and at their late father's Zebra Ranch in Hernando, Mississippi. Notable guests joined them along the way, including bassist Oteil Burbridge, Jack White's bassist Dominic Davis, and Shardé Thomas, the granddaughter of Othar Turner, who, like her granddad, leads a Mississippi fife and drum group. As usual, the brothers Dickinson are currently on tour. Dates are listed on the North Mississippi Allstars homepage.