Carvin Introduces VX Series Birch Guitar Cabinets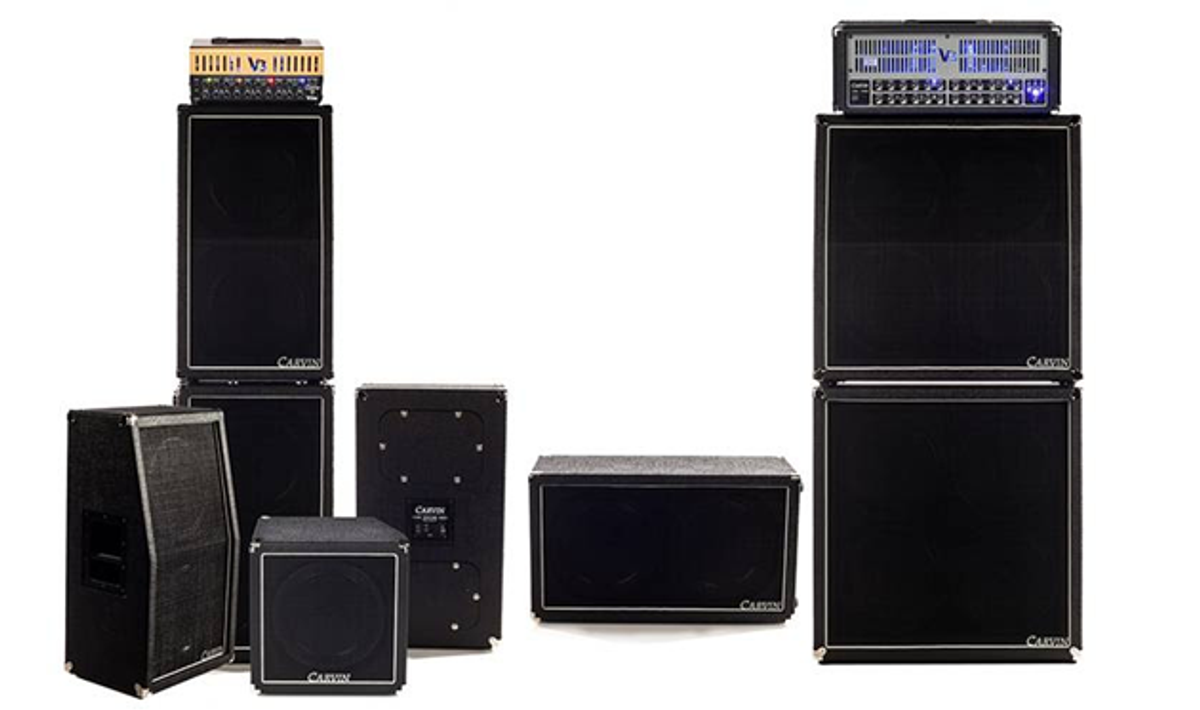 Available in open back or closed back designs in 1x12, 2x12 and 4x12 configurations.
San Diego, CA (March 17, 2016) -- Carvin Corporation, the company that helps musicians and audio professionals sound their best through personalized service and quality American built pro audio and instrument amplifiers is pleased to announce the release of the new VX Series Birch Guitar Cabinets. You pour your heart and soul into your music, and Carvin Audio and Amplifiers' VX Series Cabinets project this passion in both tone and style. Larger cabinet sizes give new detail and body to your tone. Premium grill cloth and thicker sides will give you the stage presence to match your sound. Choose different tunings by using the open back or closed back design on the 1x12, 2x12 and even the 4x12 cabinets. Choose the single port tuning on the VX412 for extended 8 string low frequency output. The VX series opens up new tonal possibilities that you have never experienced before. The Baltic Birch design is sought after by top musicians for its sound and roadworthy construction.
For more information:
Carvin