Catalinbread Introduces the NiCompressor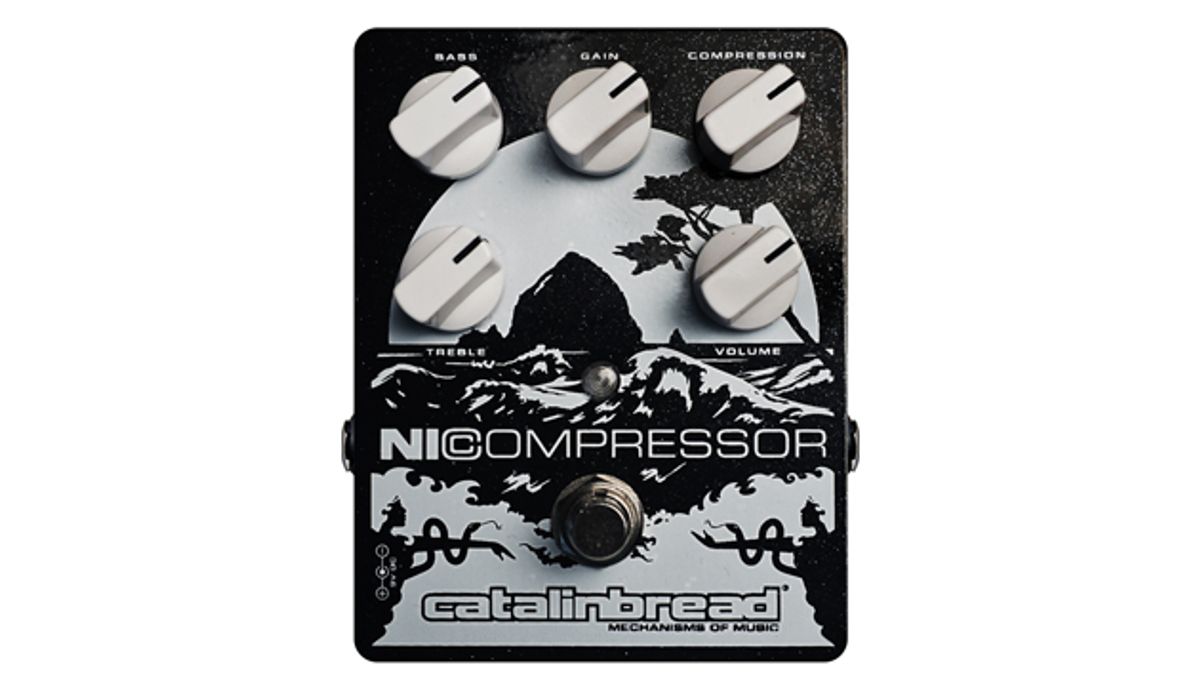 The new pedal was inspired by the legendary Loco Box "The Choker" Compressor.
Portland, OR (October 19, 2018) -- Catalinbread has announced the newest entry in the company's acclaimed line of effects pedals, the NiCompressor.
Inspired by the legendary Loco Box "The Choker" Compressor of the 1970s, the NiCompressor (pronounced "Nigh Compressor") offers distinctive tone-shaping capabilities. It achieves exceptional compression dynamics while keeping higher-frequencies intact, making your guitar sound incredibly full and fat, without compromising your tone. In seeking to honor, improve, and expand this concept, Catalinbread developed a broader range of functionality and finely-tuned controls.
Bass and Treble
Expanding on the concept of uncompromising tone, these knobs boost desired frequencies, bringing them to the surface.
The Treble brightens your tone, making it sparkle, even when compressed.
The Bass enhances the lower-frequencies and increases sustain when turned up.
Gain
The Gain allows you to experiment by adding some grit or grain to your sound.
Compression
Staying true to its inspiration, this single knob design allows you to find the sweet spot and make adjustments simply and effectively.
Volume
When turned up, the compressor sends out a hot signal, boosting from within.
When turned down, the next effects in the chain boost the compression.
Tech Specs:
All premium analog components, through-hole construction
FET based (MPF4393)
Transistors and op-amp based circuit
Power Supply: 9 volt;, Current Draw: 11 mA
Attack Time: 4.8 mS
Release Time: 350 mS
The NiCompressor is available in Silver & Black, or White Soft Pearl enclosures. Retailers can pre-order now. Available in stores and online starting Black Friday, November 23, for $249.99.
For more information:
Catalinbread