You could WIN an ASTRO-20 Head from Soldano in this all-new giveaway! Enter before Jan 2, 2024 for your chance to win.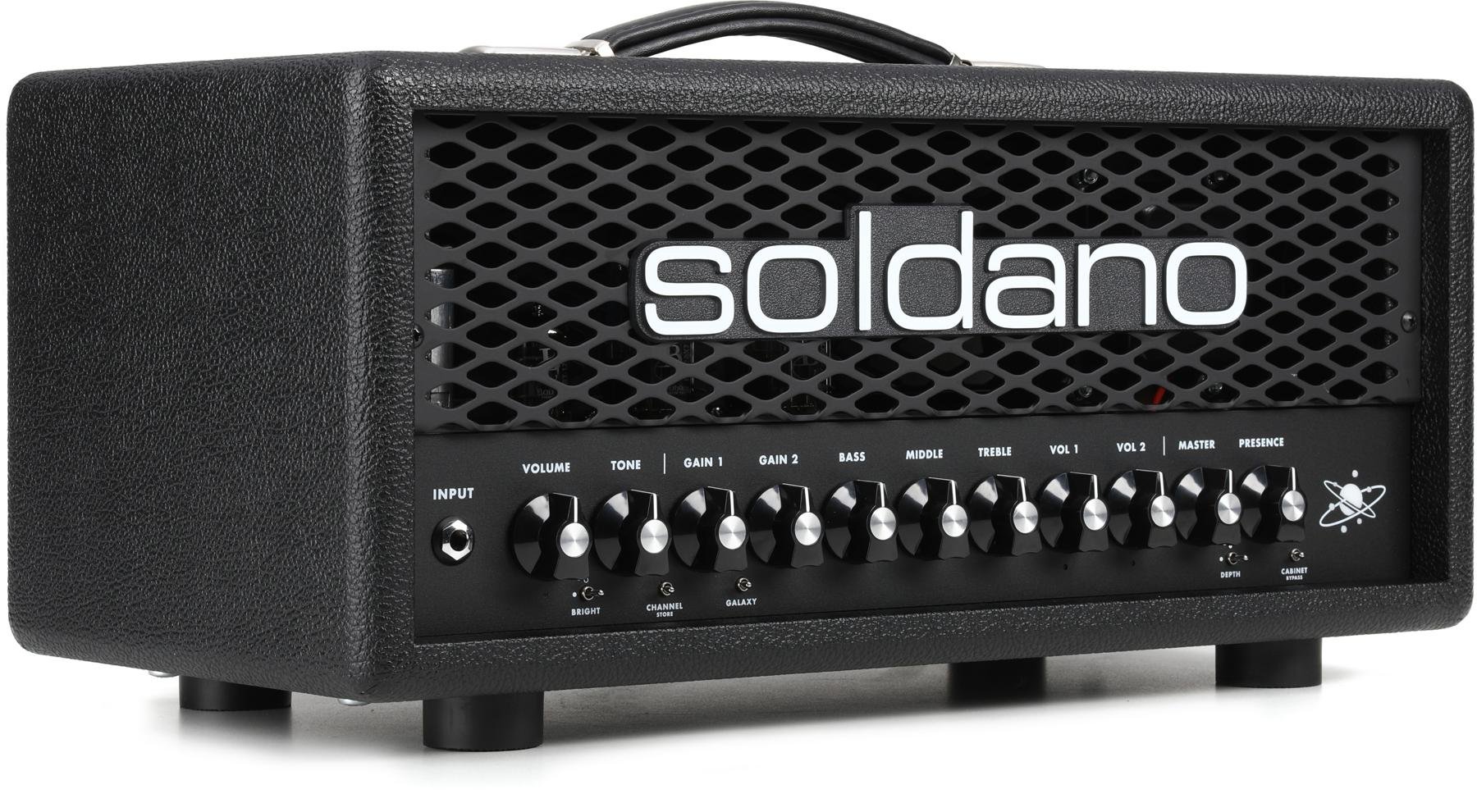 The ASTRO-20 is a 3-channel, 4-Galaxy, Built-In-USA head that combines authentic all-tube tone with features ideal for today's modern guitarist. Mike Soldano designed this sonic powerhouse to be a fully featured versatile 20w guitar amplifier. The ASTRO-20 can also be used as a stand-alone cab-less amplifier ideal for live sound, rehearsal and studio recording sessions, thanks to the DSP powered IR cabinet simulation.
The simple front panel design of the ASTRO-20 lets you save any combination of the channels, Galaxies, and IRs and quickly recall them with the included 4-button MIDI footswitch. The free downloadable Soldano Editor Software makes organizing presets and integrating your own IRs fast and easy.
Soldano
On this year-end, in-person edition of Dipped In Tone, our two hosts look back on the year's most inspiring pedals, guitars, and amps, plus the biggest gear disappointment.


It's the most wonderful time of year: the "year in gear" season is finally upon us, and we're celebrating with this special in-person episode of Dipped In Tone. Zach and Rhett gang up at Zach's place to run down the best of the best of musical excellence and oddities in 2023.
The guys start in with their favorite stompboxes. Rhett tips his hat to Old Blood Noise Endeavors' Beam Splitter, Hologram's Chroma Console, and Universal Audio's 1176 pedal, which he runs as a hard-clipped overdrive. Some might say it sounds shitty, but as Zach notes, "Shitty is pretty in the mix!" Zach's "boring" picks include the Nobels ODR-1, his collection of new Tube Screamer variants, and the Poly Beebo. Along the way, they talk about the magic of going back to old gear they'd written off in their younger days, and dig into the root causes of Zach's discomfort with more experimental playing approaches.
Rhett sings praises for the new Orange OR30 and remembers its early 2000s predecessor, the AD30, and he and Zach agree on the superior, "8K" quality of Two-Rock's current offerings over nearly every other amp on the market. Out of this year's axes, Rhett favors both Fender's Vintera II '60s Bass VI and the Mexican-made Jason Isbell Custom Telecaster, plus the Collings 470 JL—Julian Lage's signature. Zach spotlights his PRS SE Silver Sky, and a gorgeous Gibson Custom Shop 1959 ES-335 Reissue.
Be sure to stick around for the end,when the duo call out the year's biggest disappointment in gear, which Zach describes as "baby's first modeler."