See the guitars, amps, and effects used by Billie Joe Armstrong, Mike Dirnt, and Jason White on Greenday's spring 2013 "99 Revolutions' tour in support of their three latest albums, 'Uno,' 'Dos,' and 'Tre'.'
Billie Joe's "Pete" Marshall
Armstrong uses two Marshall 100-watt 1959 SLP reissue heads were modified by Martin Golub at L.A. Sound Design. The top head is affectionally known as Pete and has a crunch mod (a.ka. â??Dookieâ?? mod or Bradshaw gain mod) and Meat (lower head) has Golubâ??s SE Lead mod, which adds another preamp tube for more gain.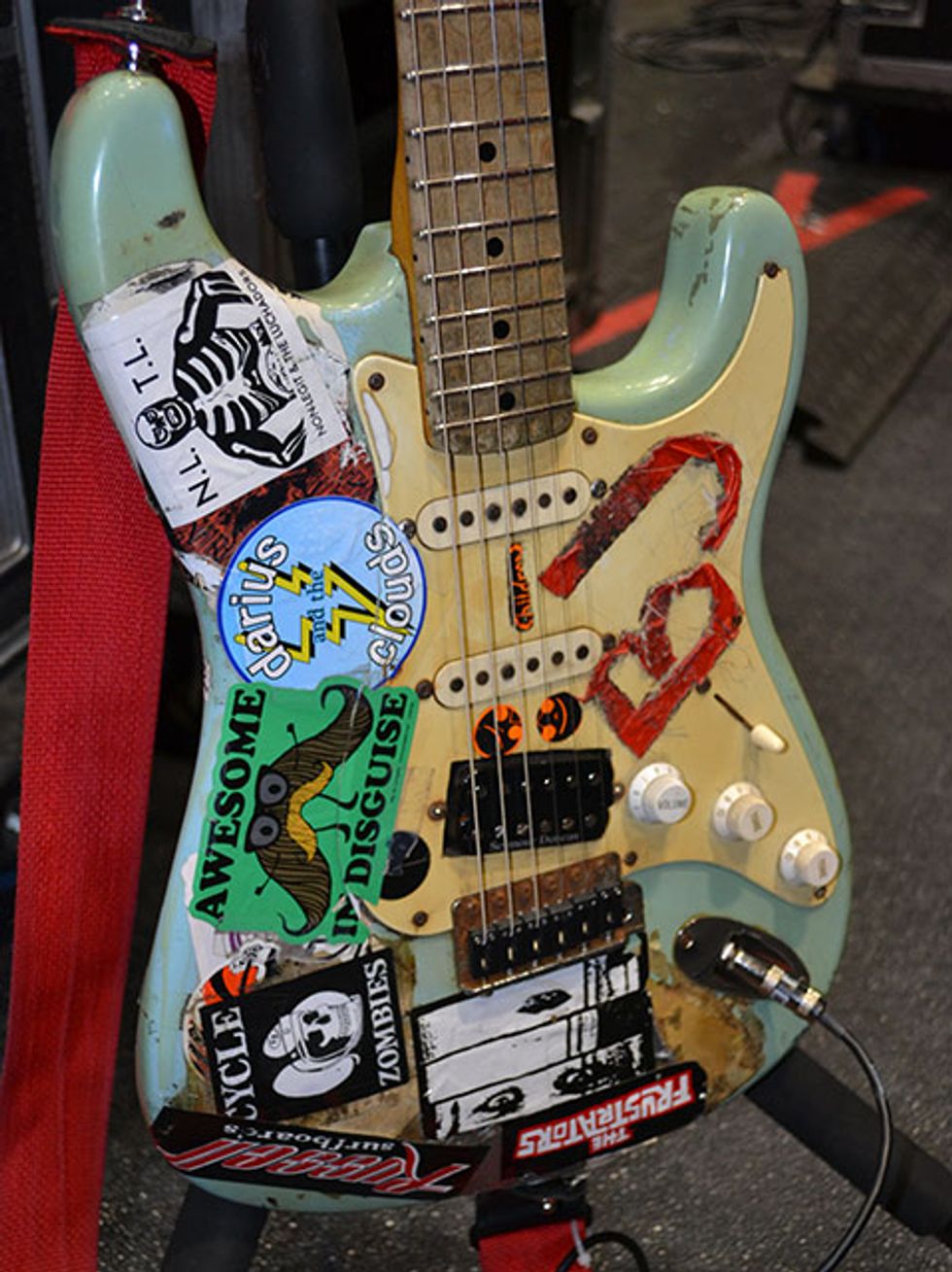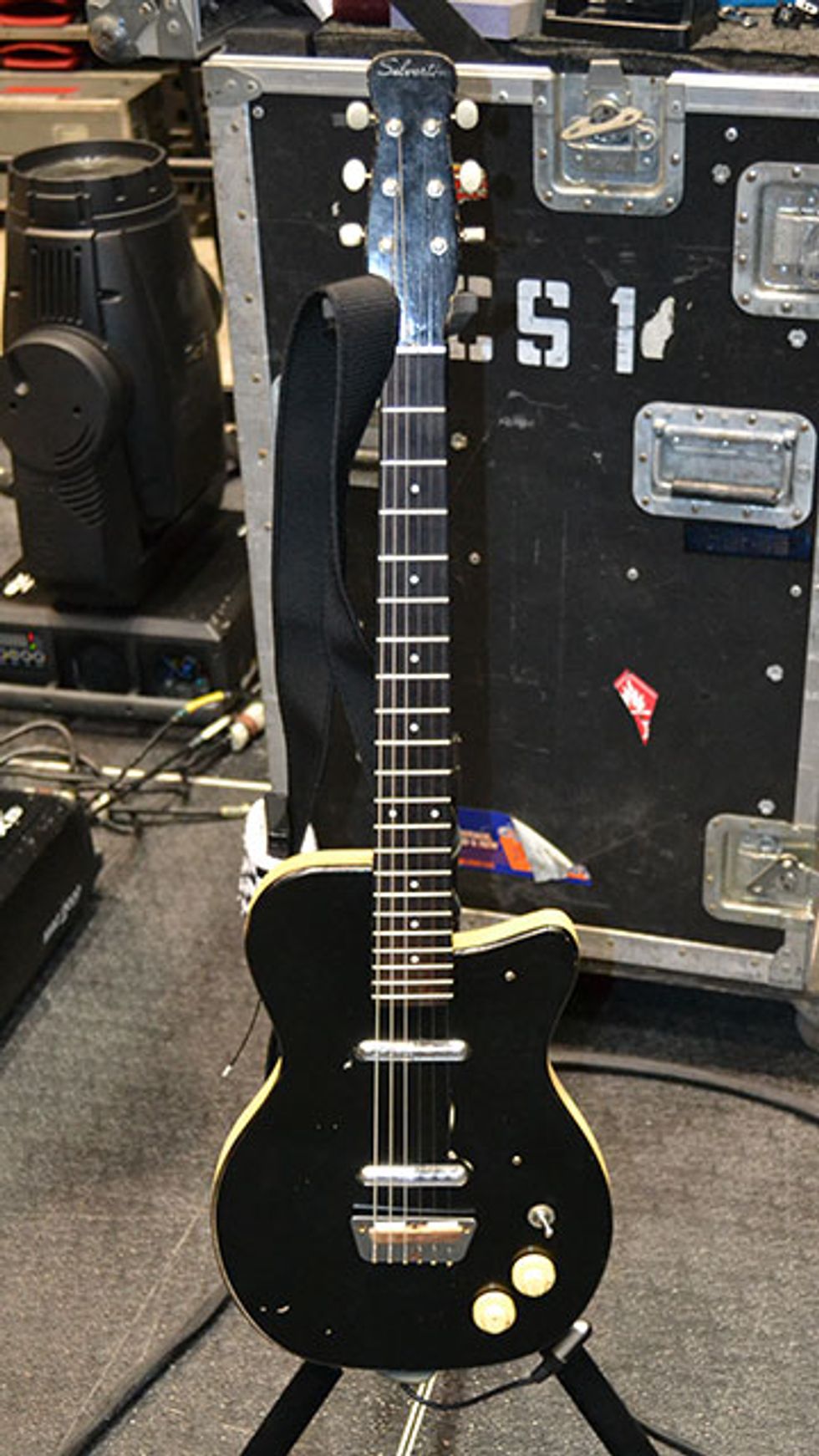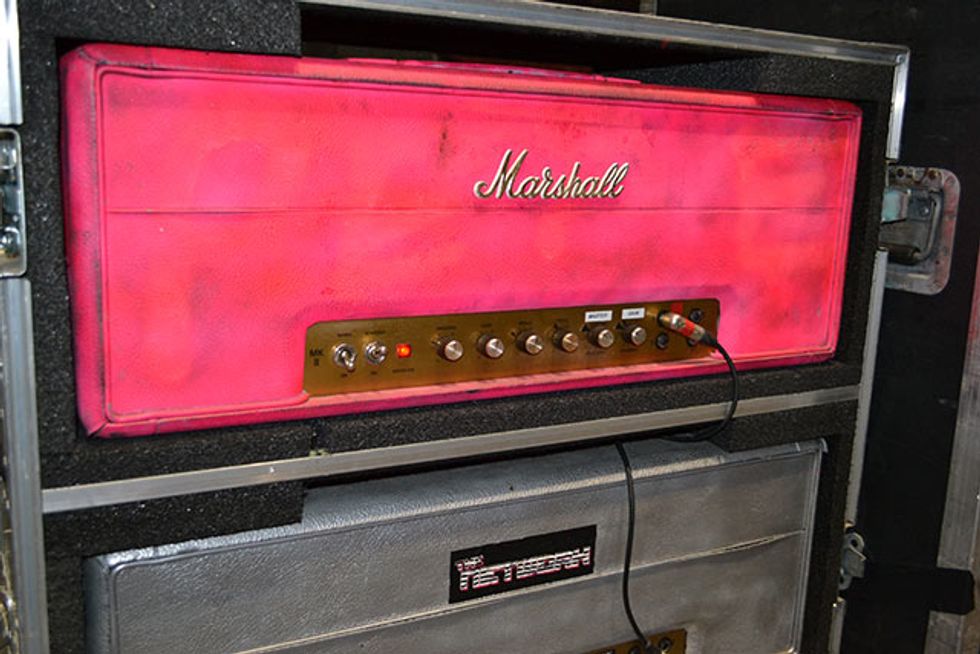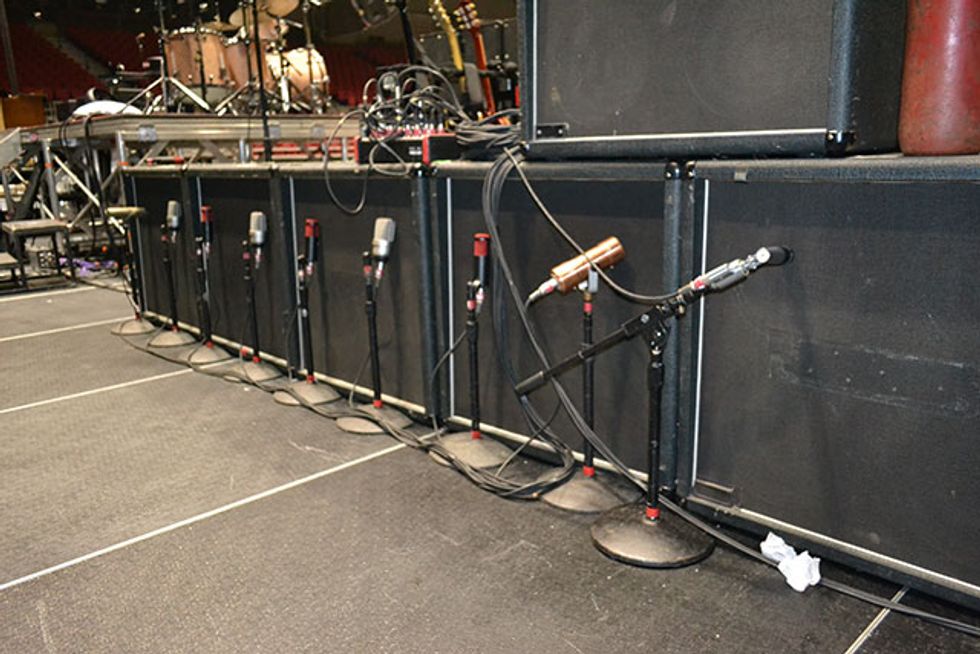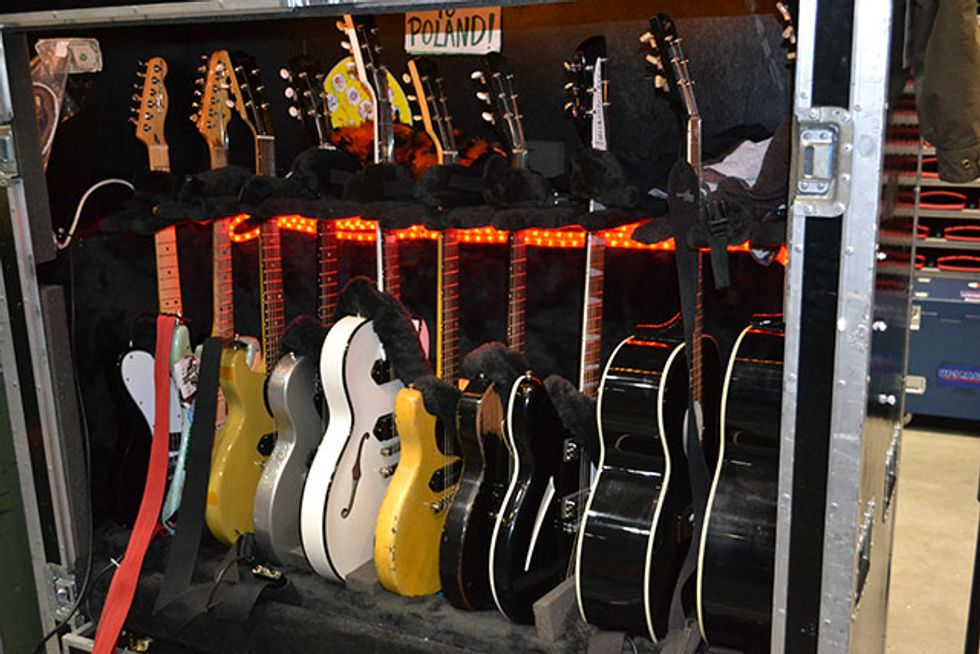 Also! Click here to watch our video Rig Rundown with Green Day's guitar techs.