See the guitars, amps, and effects used by Billie Joe Armstrong, Mike Dirnt, and Jason White on Greenday's spring 2013 "99 Revolutions' tour in support of their three latest albums, 'Uno,' 'Dos,' and 'Tre'.'
Jason White's Amps
To fully replicate and complement Armstrong's punk-rock tone, White is using the same 100-watt Marshall heads with the same Dookie mod (top) and SE Lead mod (bottom), and like Billie's two-headed monster, White's amps are always used in conjunction with each other for a full, rich, rounder sound with sustain and cut. Whereas BJA's Marhsalls are set to noon, White prefers to contrast his rig by scooping the mids on the SE Lead head. Also, White's clean tones are coming from the CAE 3+ SE tube preamp.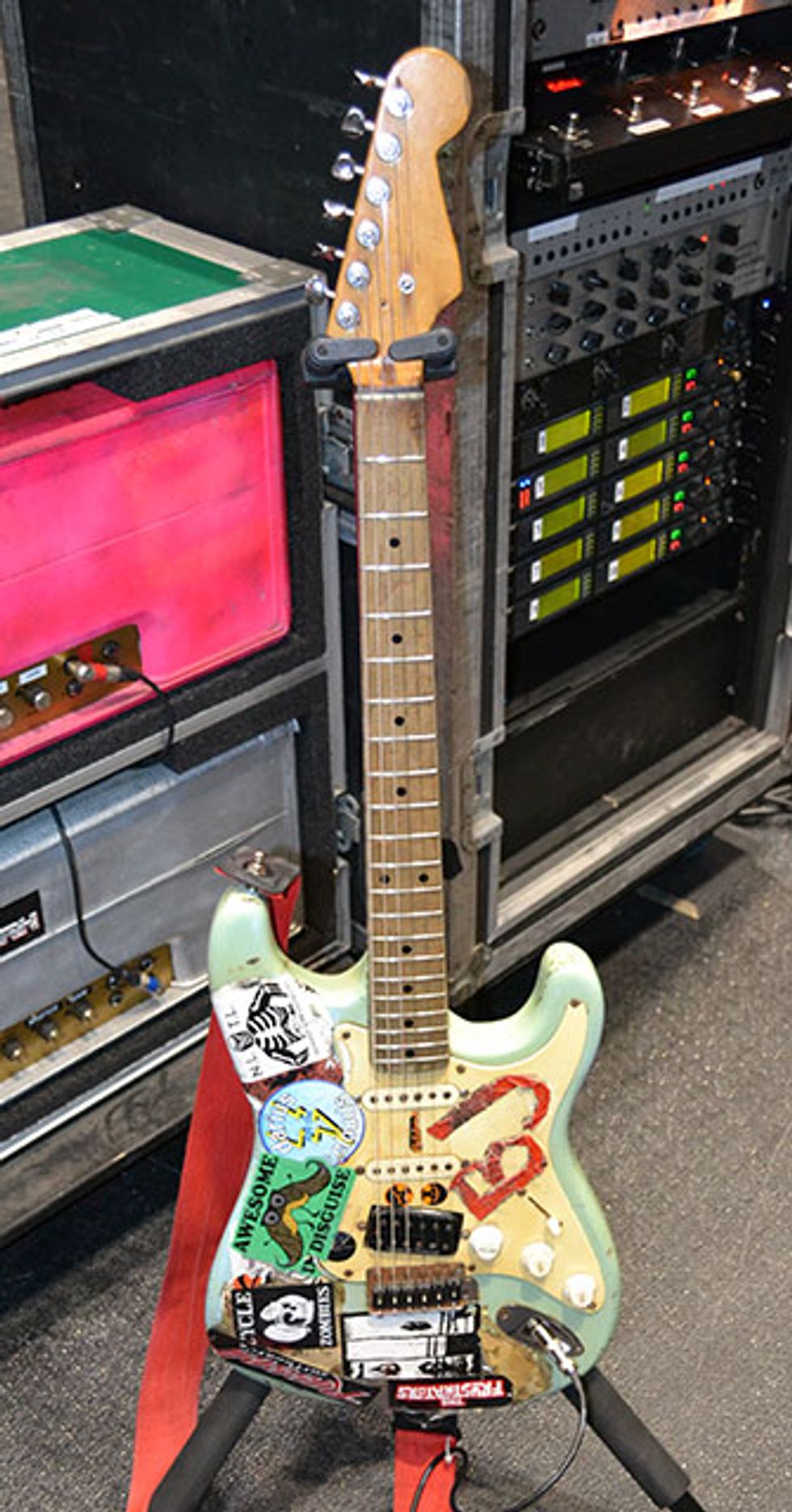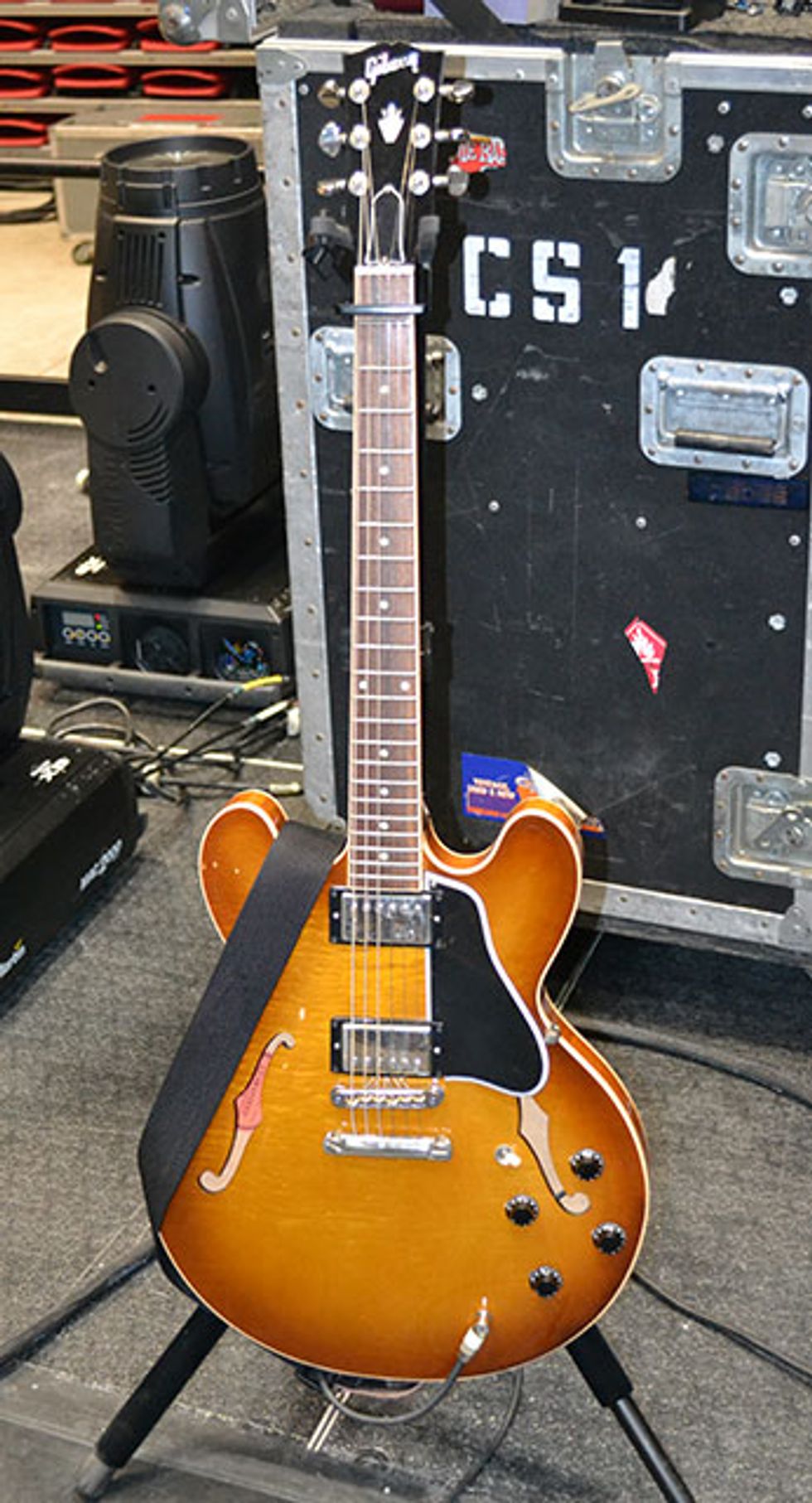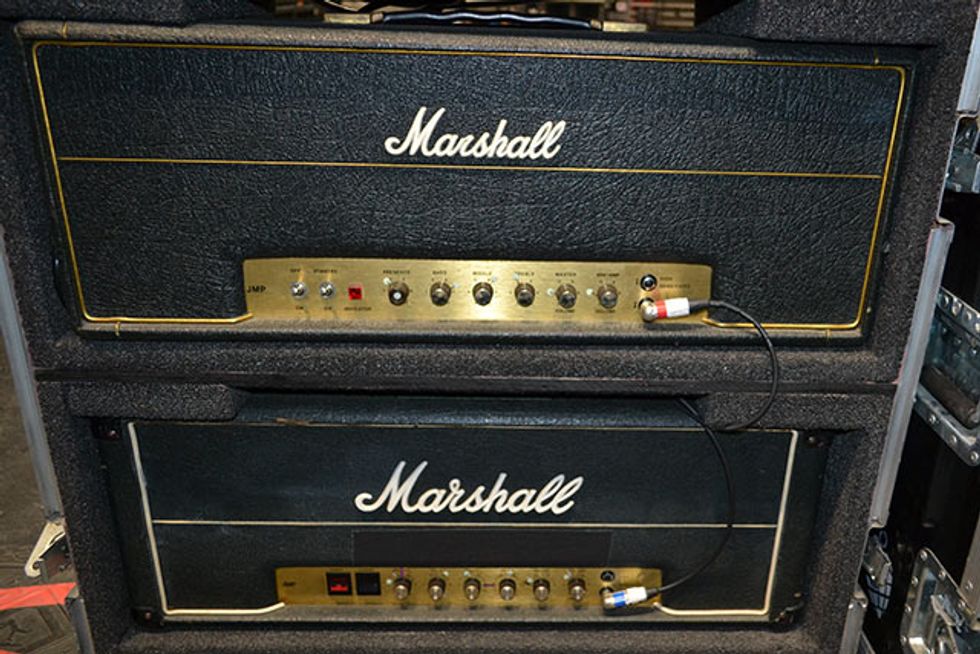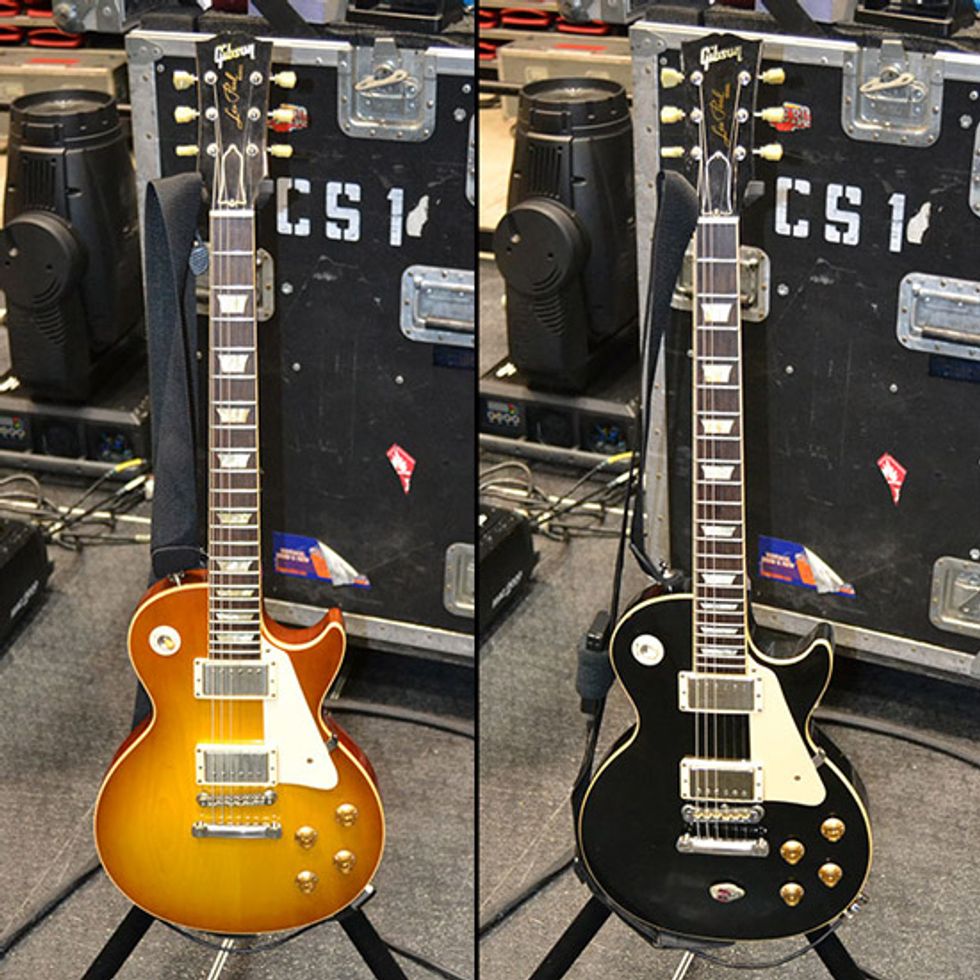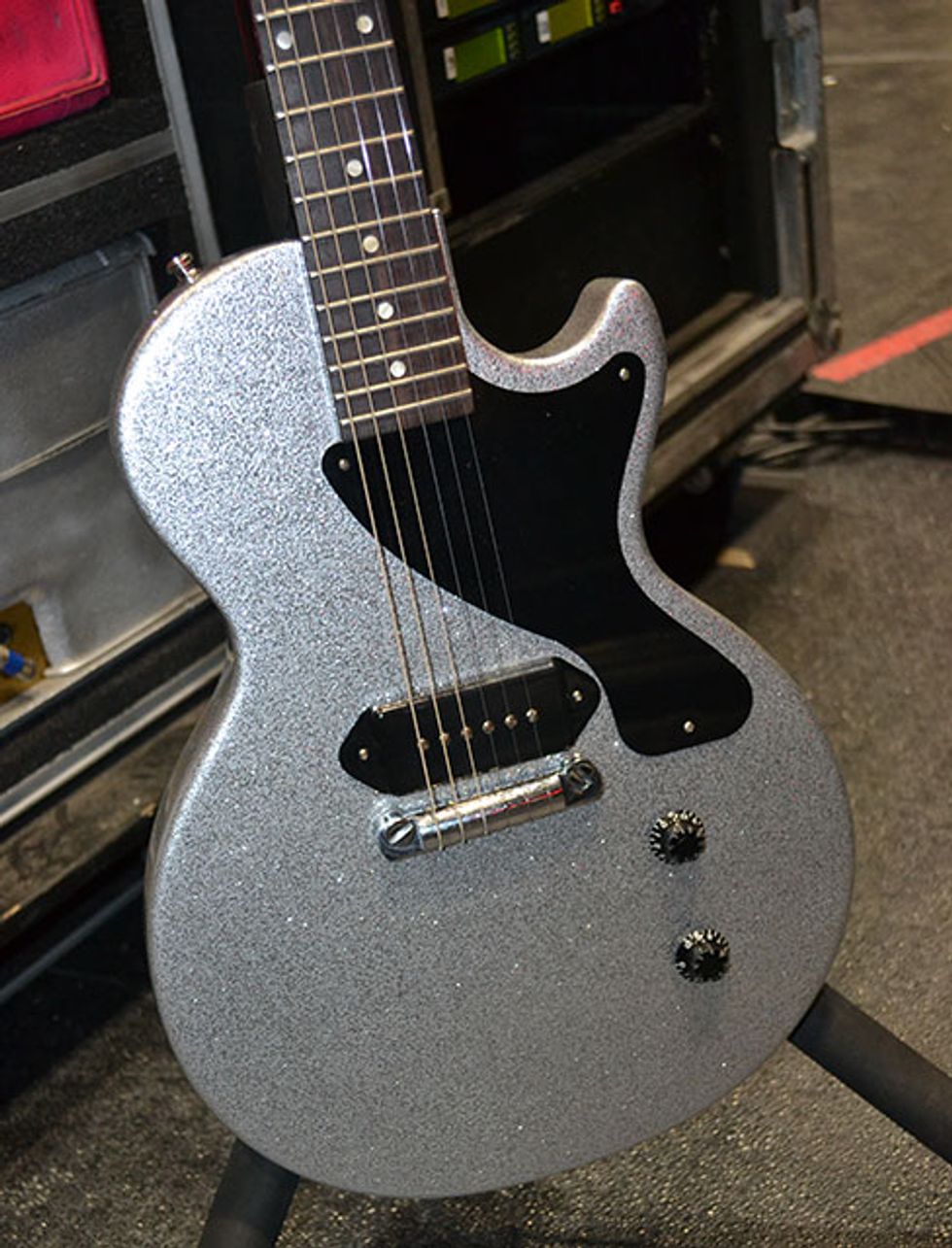 Also! Click here to watch our video Rig Rundown with Green Day's guitar techs.