See the new electric, acoustic, and bass guitars from Musikmesse 2013.
"Deimel Guiarworks brought the new 34""-scale Firestar bass to Musikmesse. It features a yellow poplar body, pau ferro fretboard, Lollar Thunderbird-style pickups, and a 3-position selector. In addition, there are three slider switches. One engages a piezo disc in the body, another adds the middle pickup, and the third toggles between Jaguar-style bass-cut and standard modes."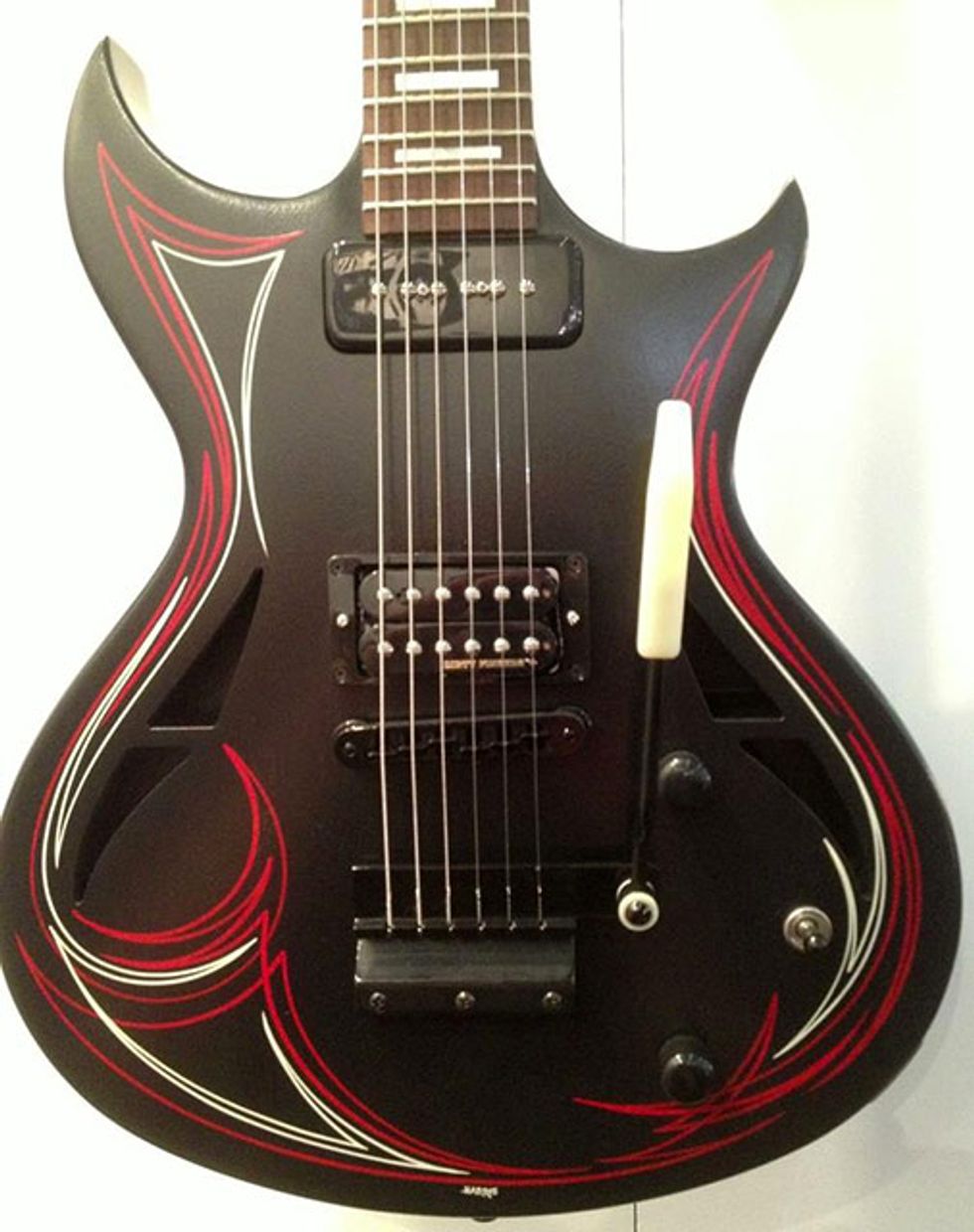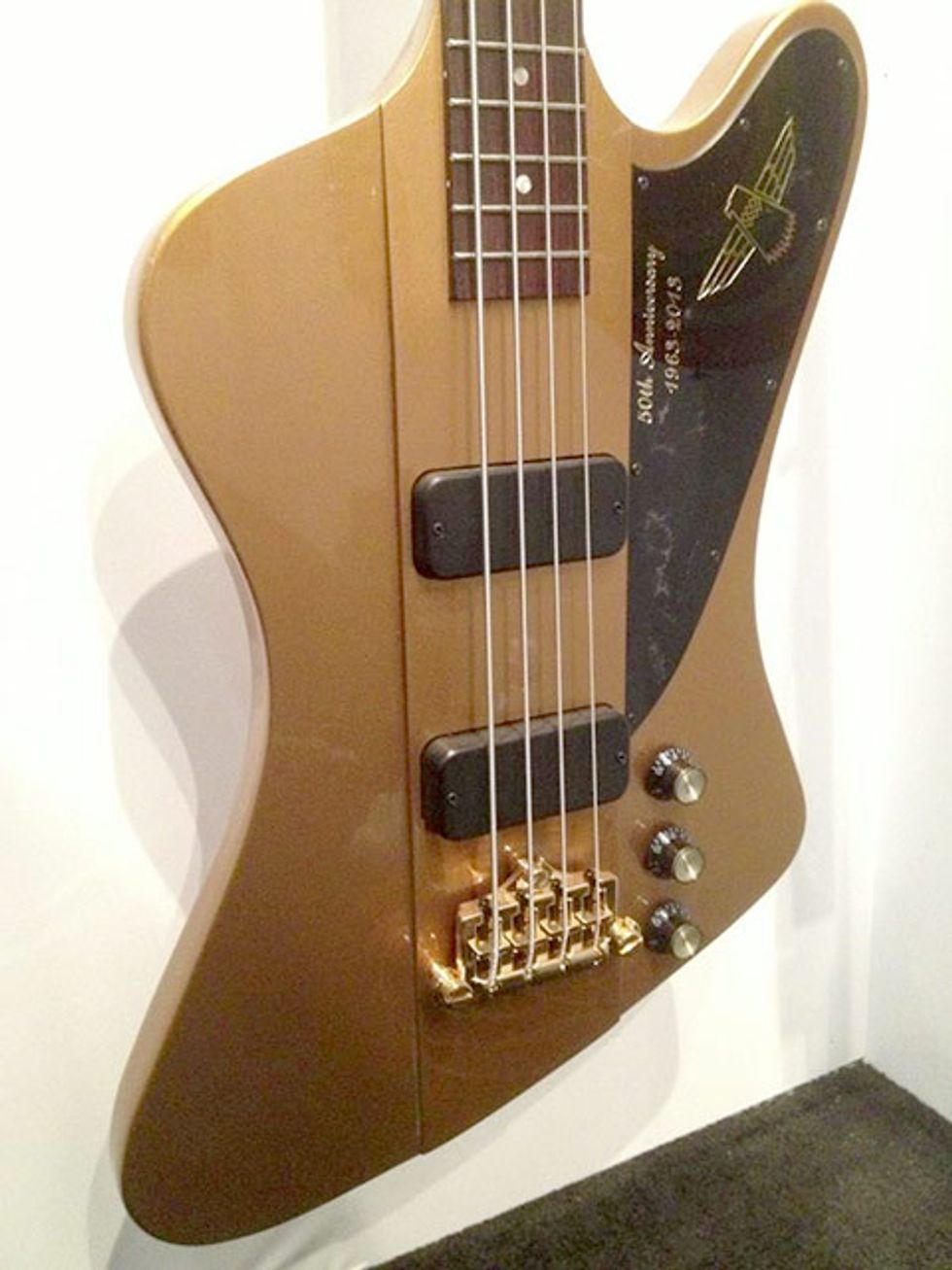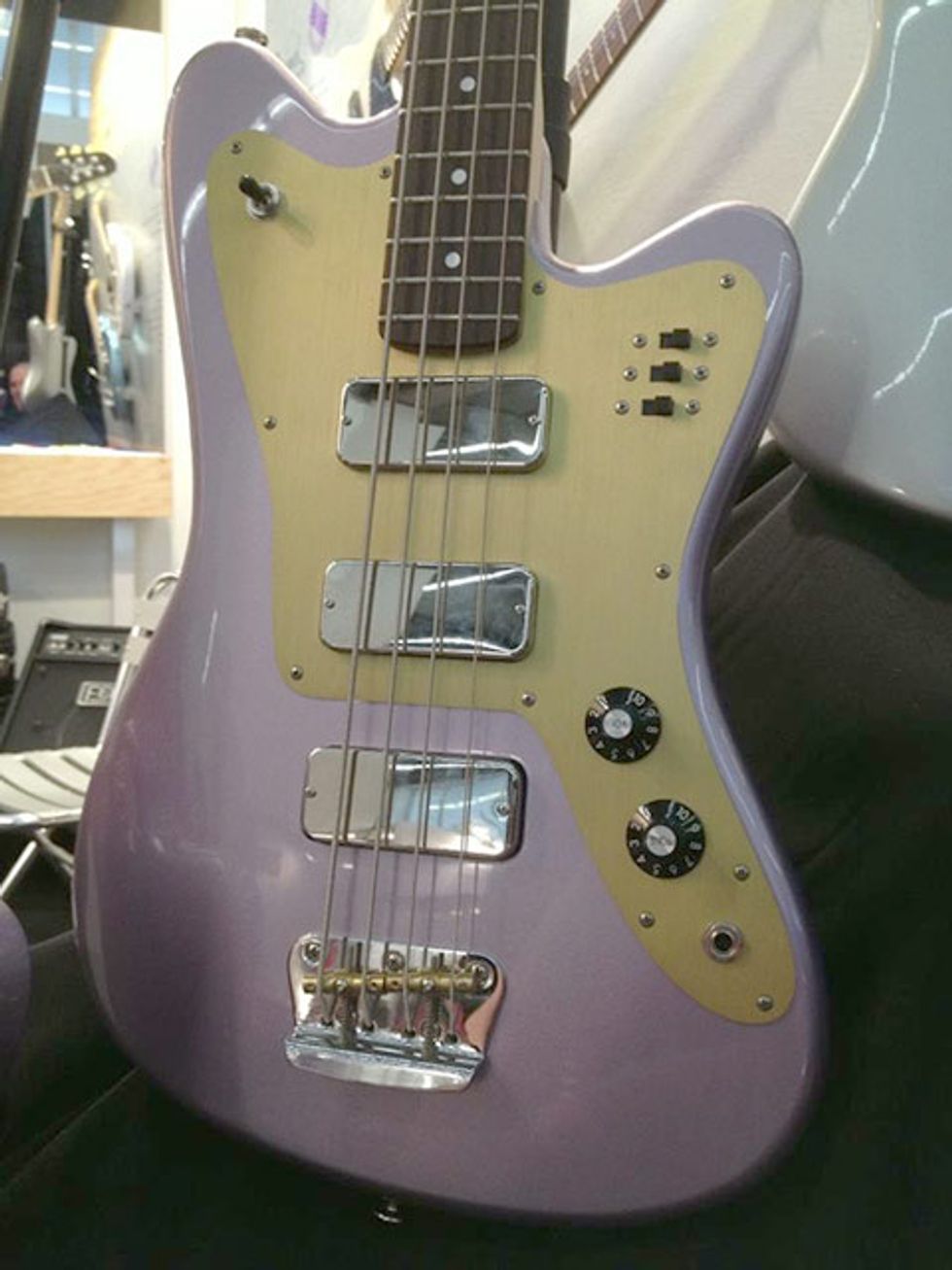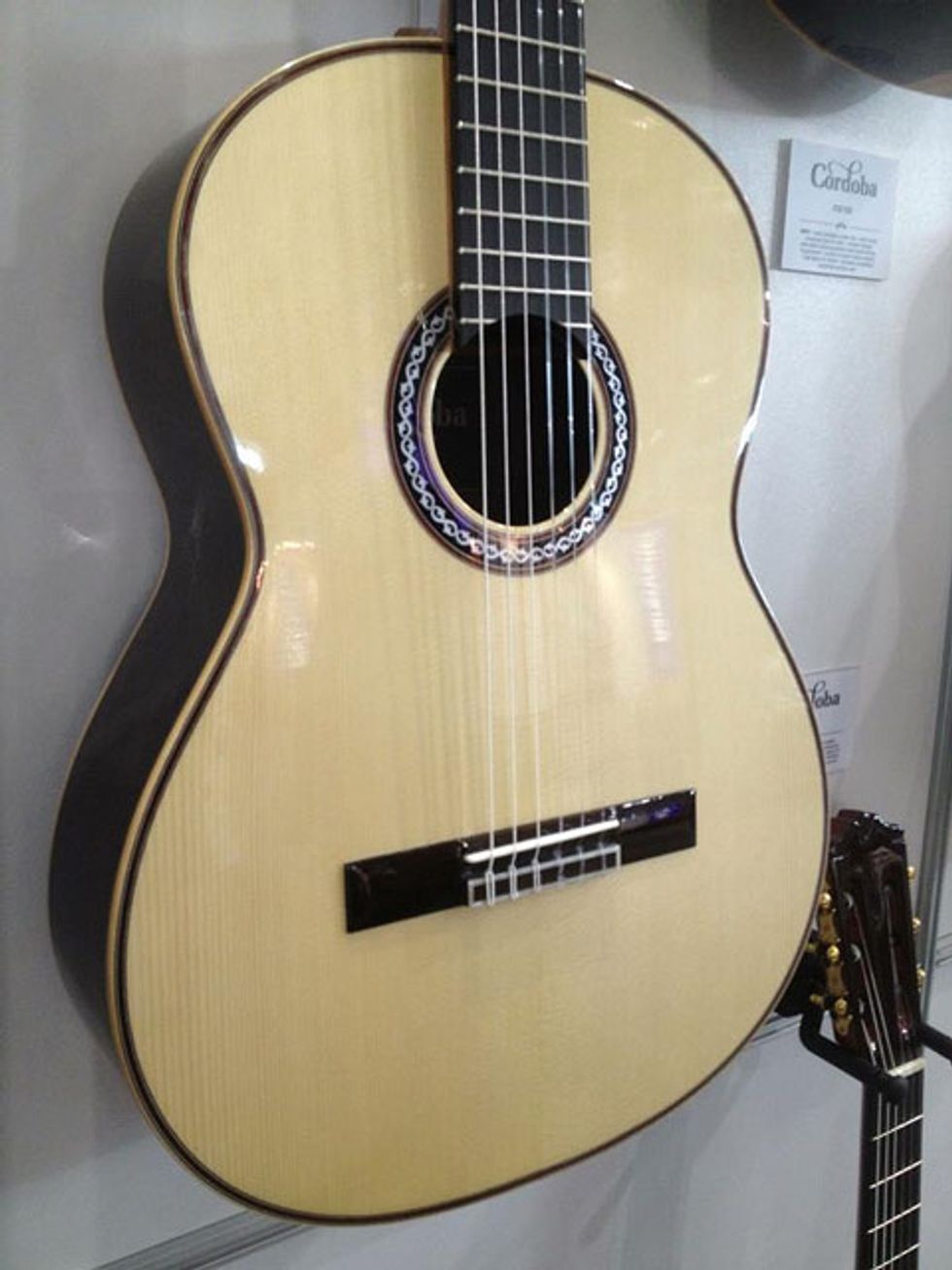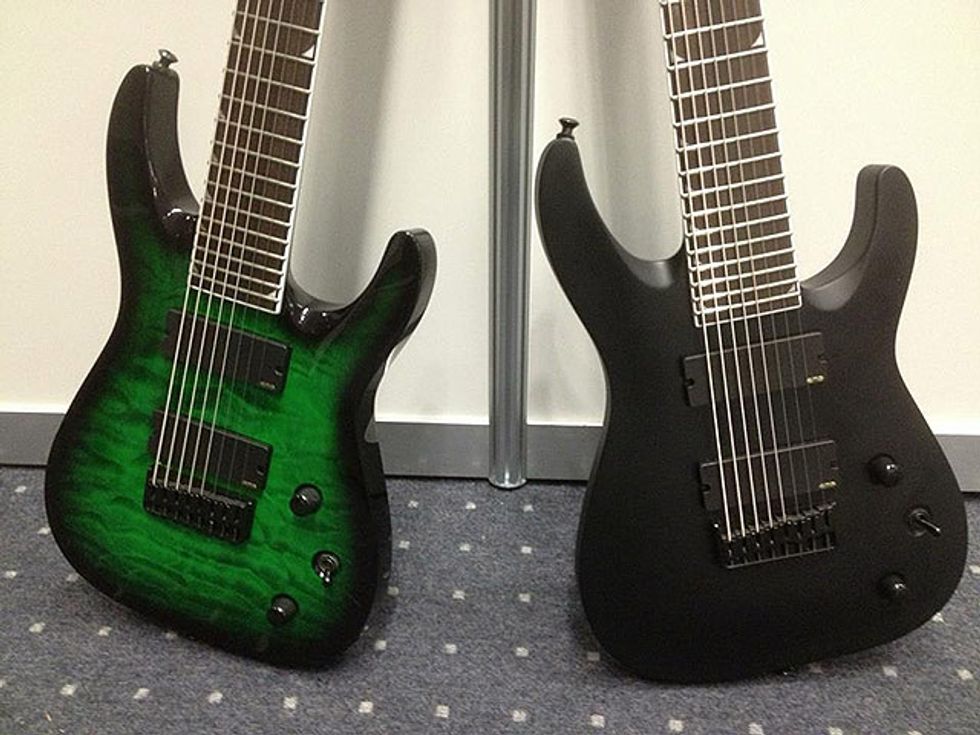 Also click here to see our gallery of new amps, effects, and accessories from Musikmesse 2013.