See the new electric, acoustic, and bass guitars from Musikmesse 2013.
"Maton brought its new MS T-Byrd semi-hollowbody to Musikmesse 2013. It features a chambered silkwood body with a maple cap, Lollar pickups (a T-style bridge and a Charlie Christian in the neck position), and a T-style bridge with three brass saddles."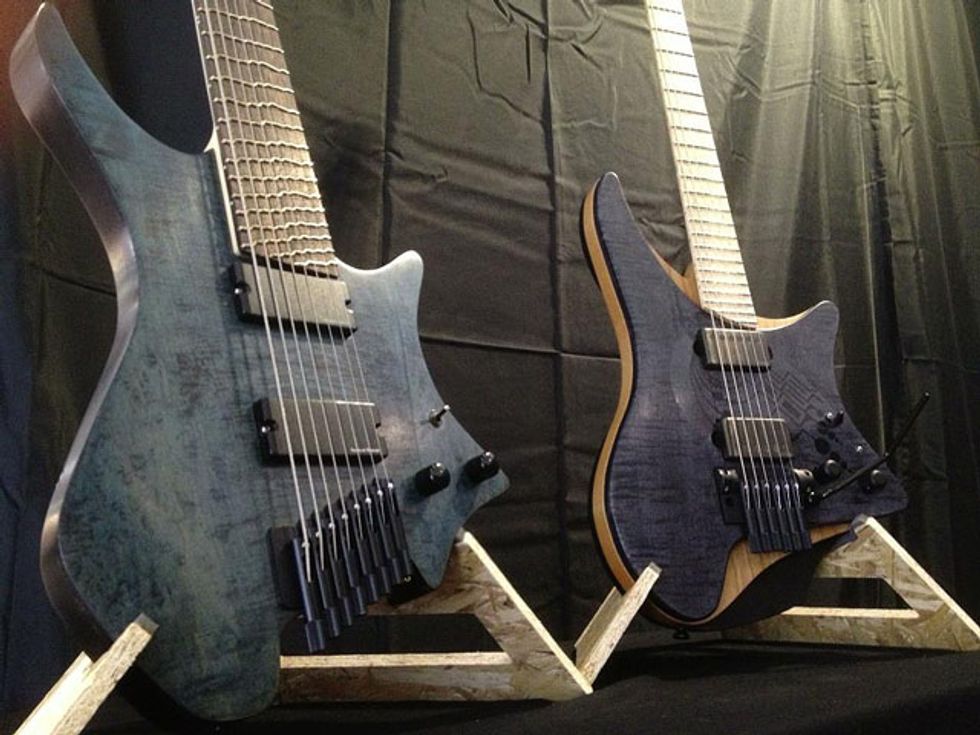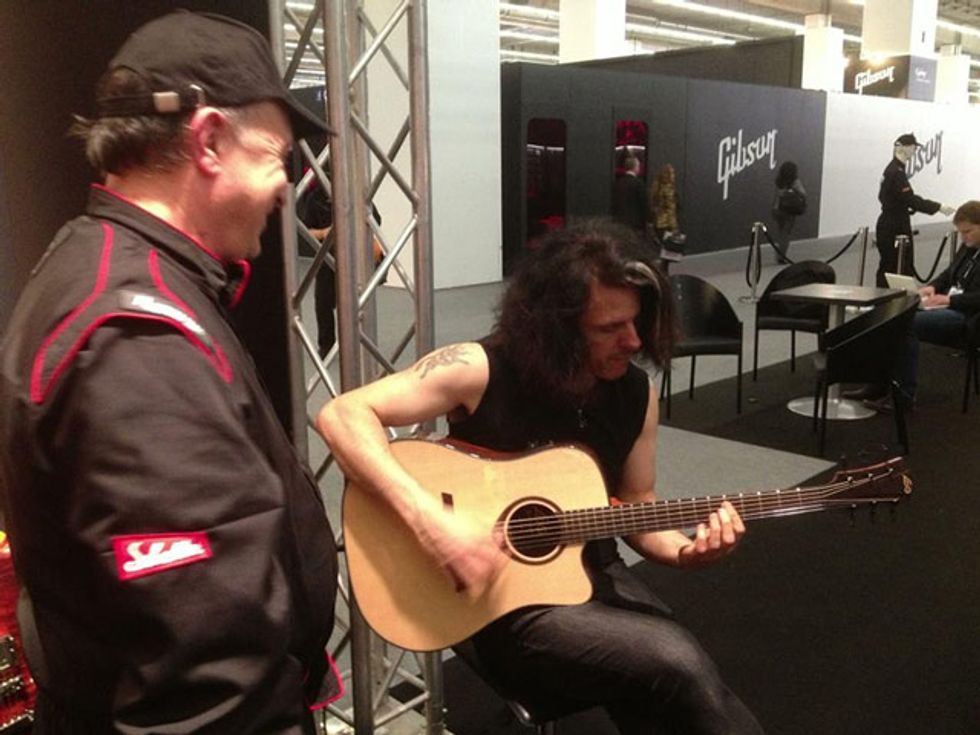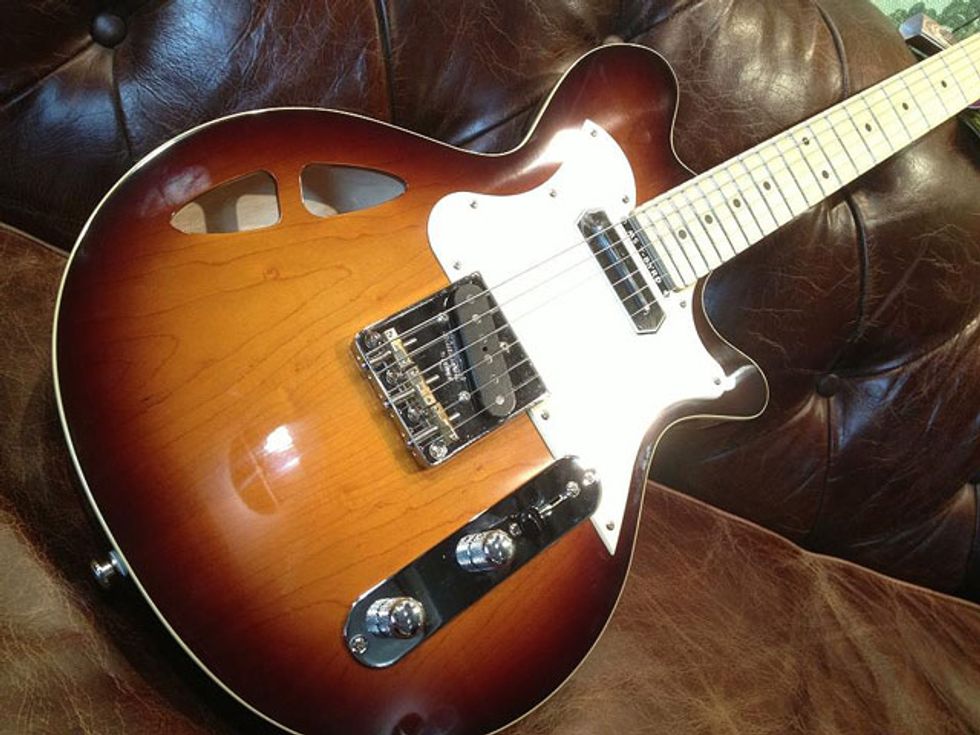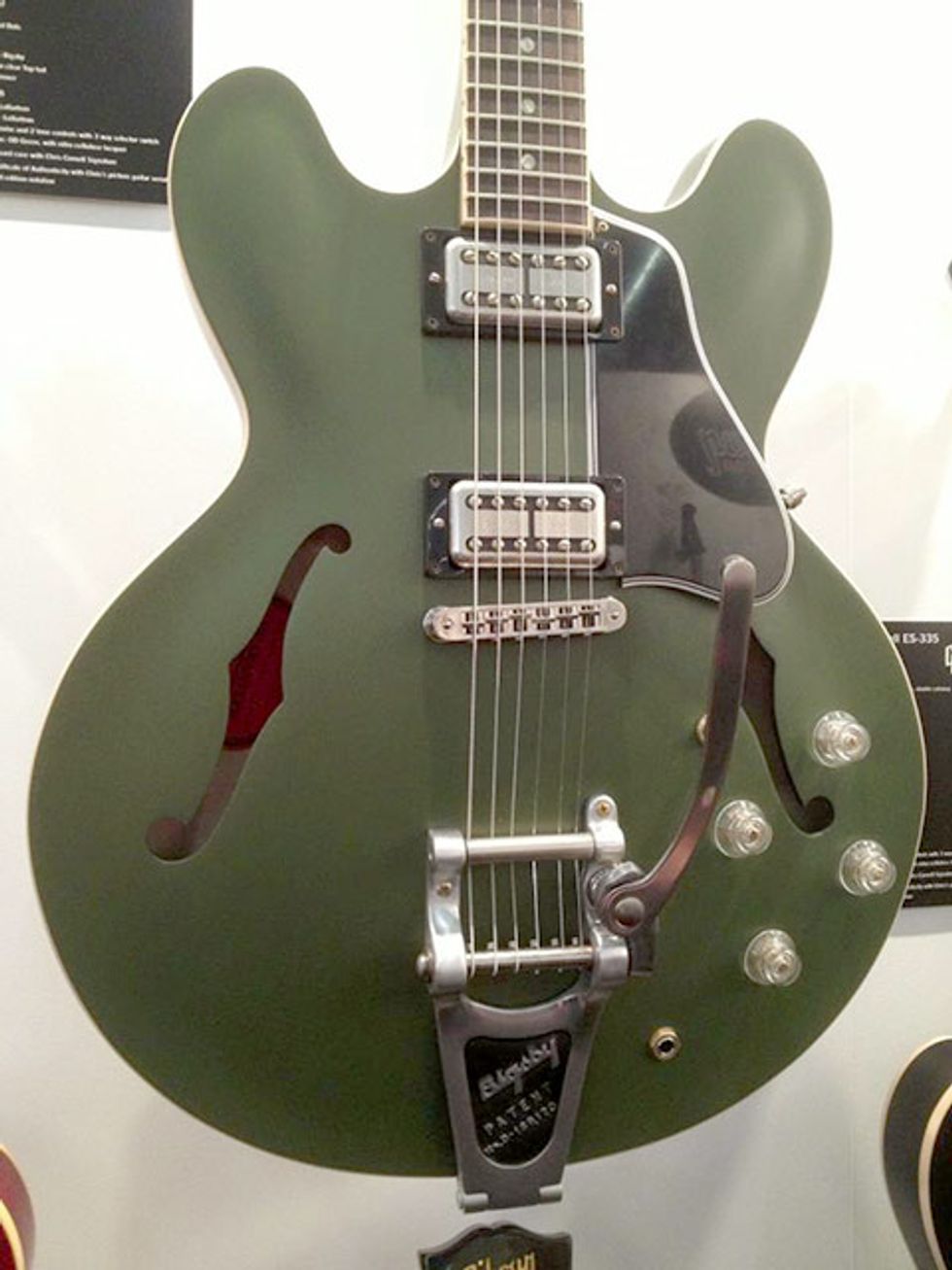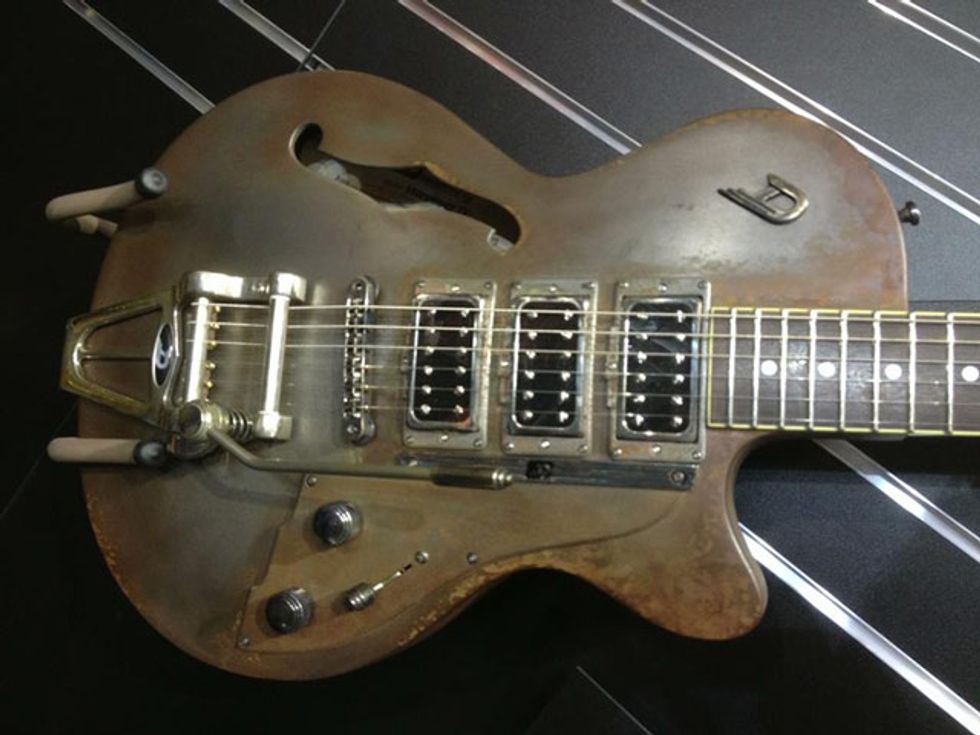 Also click here to see our gallery of new amps, effects, and accessories from Musikmesse 2013.