30 pedalboards used by Premier Guitar readers
"Vecchi was kind enough to share his, ""giant pedalboard"" with us! He plays classic and pop rock but prefers not to use pedals, instead relying upon his Les Paul's Volume knobs. He uses an Auralux Clear Gain booster on the floor and an MXR Carbon Copy and Korg Pitchblack tuner powered by a Voodoo Lab Pedal Power on a Jet City 20-watt head (""with volume at full"")."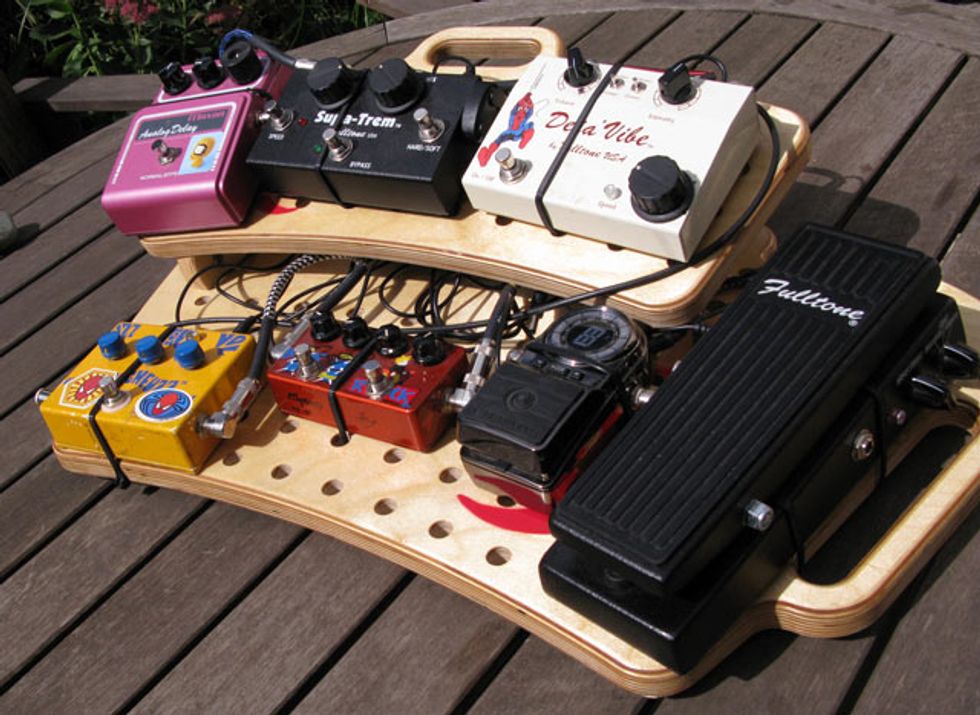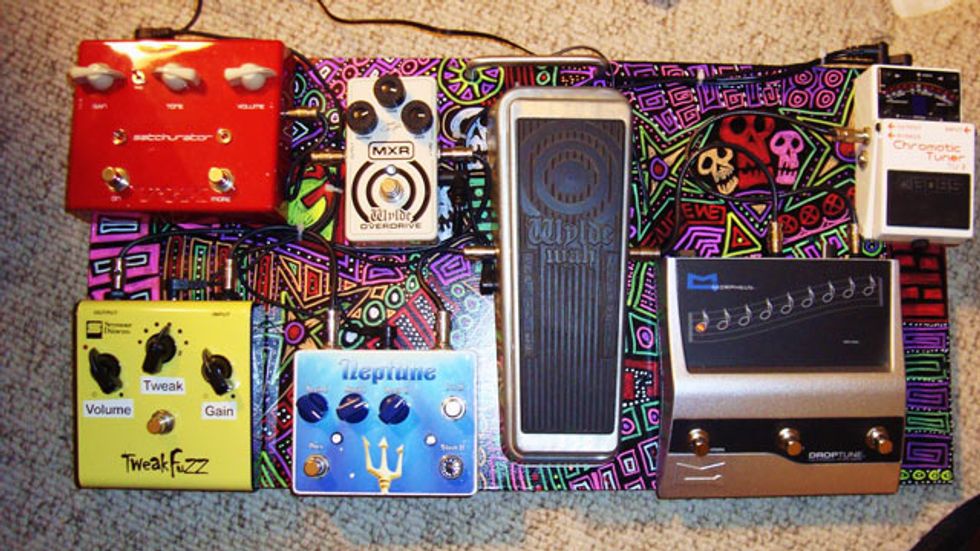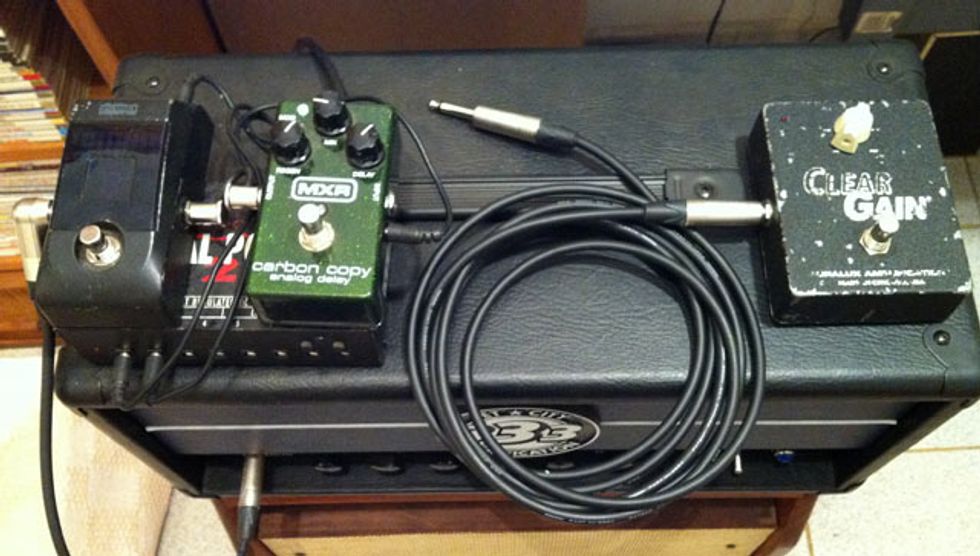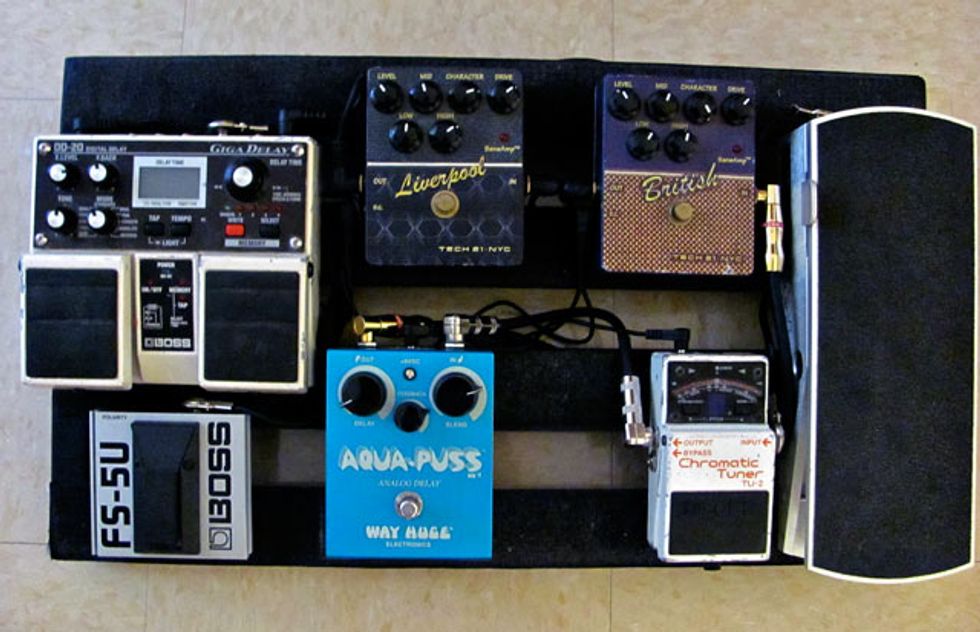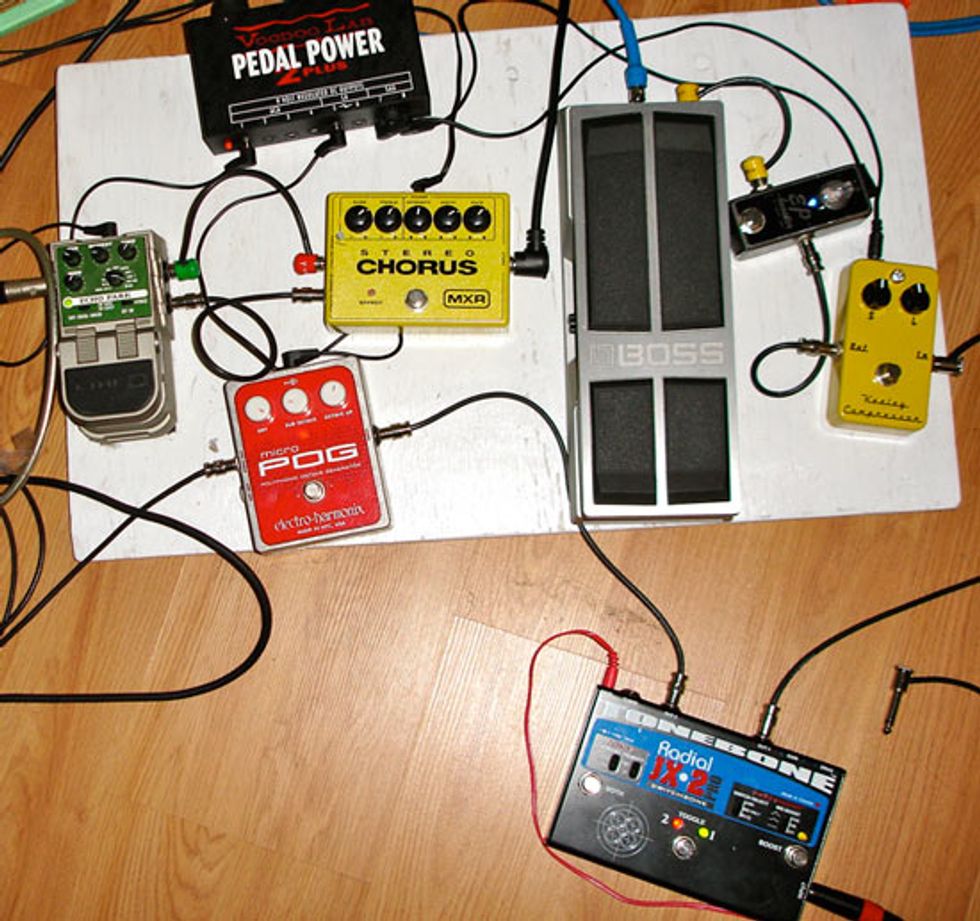 Submit your photos and captions to rebecca@premierguitar.com to be included in our next pedalboards gallery. If you've already submitted your photos, there's no need to resubmit, just keep an eye out for a future gallery.