Acoustic Gear Finds June 2021
Don't miss the latest and greatest gear finds for your acoustic!
---
Cole Clark Guitars
The Cole Clark CCFL2ECRDBL Acoustic-Electric Guitar is designed for the guitarist who demands the highest standards in an instrument. The 2 Series FL Dreadnought guitar is the go-to choice for every player looking to have ultimate control of both the acoustic and plugged-in performance environments, with Cole Clark's signature 3-way pickup system and beautiful, sustainably-sourced, natural Redwood and Blackwood timbers.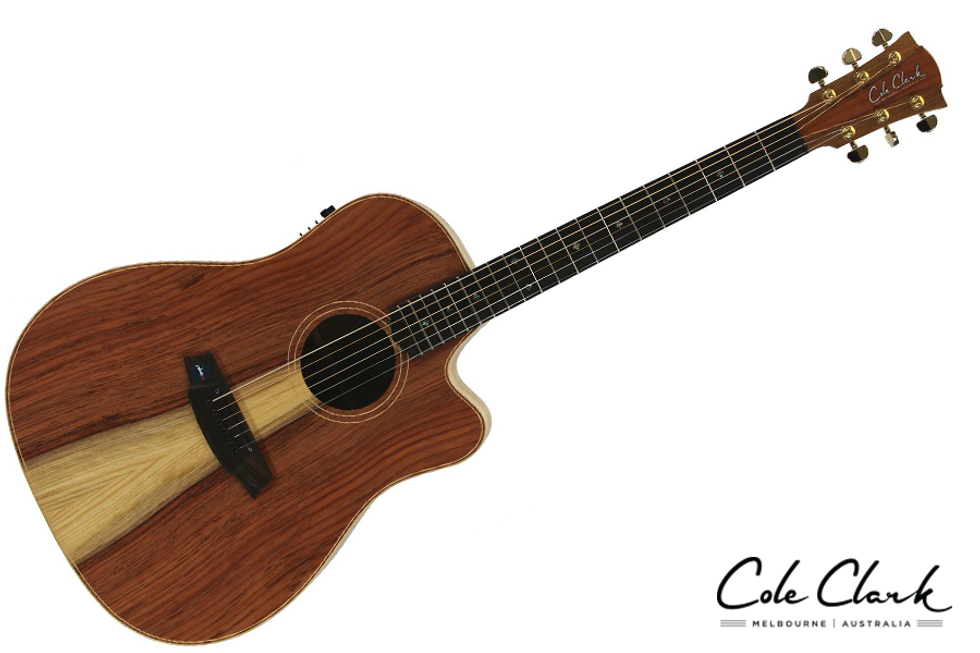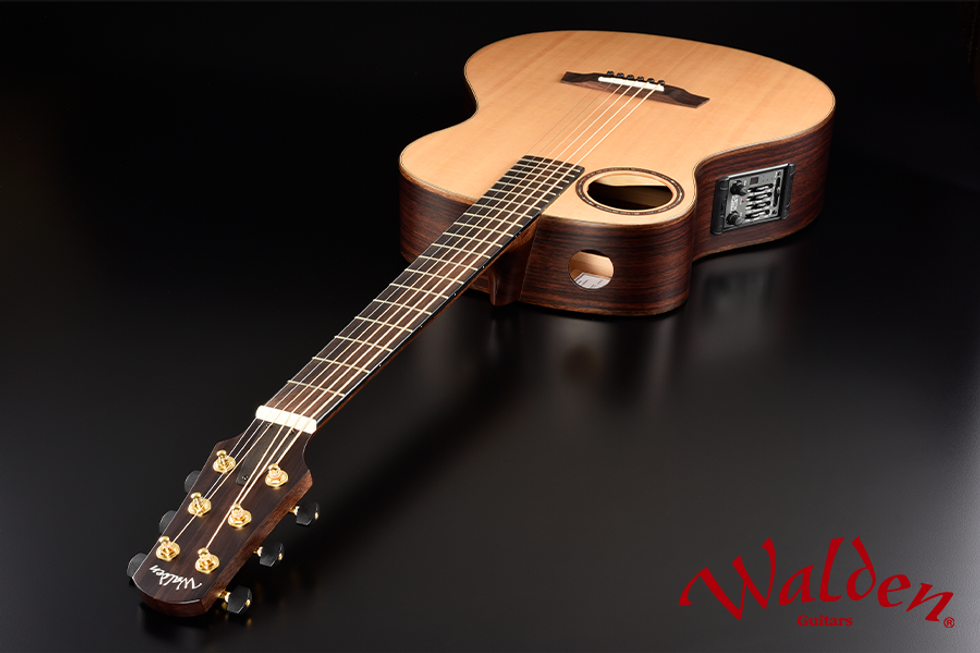 "I love this thing, I can't put it down. It's kind of like having a piano in your lap, you got all the low end for bass lines, and you got chords that you can strum on top, even alternating simple bass lines. There's all kinds of fun you can have with this thing!" ~ Sean Harkness, NYC

Typically tuned to B, the Baritone provides a clear low end response perfect for soloists, singer-songwriters, percussive finger-style players, or guitarists who crave a walking bass line while comping chords.

With its offset soundhole, side-port, and solid Sitka spruce top with innovative low-mass bracing, the Walden B1E sounds sonically excellent while incorporating the more comfortable Grand Auditorium body shape. A graphite reinforced Mahogany neck contribute to stability and its 27″ scale length and 1-13/16″ nut width contribute to the B1E Baritone's transparent playability.

Click here to watch videos
Click here for more information
Click here to follow Walden Guitars on Instagram
Walden Guitars
PRS
The PRS SE P20E is a parlor-sized acoustic with a big voice. Features include all-mahogany construction and PRS hybrid "X"/Classical bracing, which allows the top to freely vibrate, the SE P20E projects with even, bold tone. Its smaller size makes playing for hours fun and comfortable and allows for more convenient transport.
Plug in the Fishman GT1 pickup system, and it delivers dynamic, organic tone. This electronics system features an undersaddle pickup and soundhole mounted preamp with easy-to-access volume and tone controls, which essentially transforms what some may consider a "couch guitar" into a workhorse stage instrument.
Available in three satin finishes with herringbone rosettes and accents. Other high-quality features include a solid mahogany top, ebony fretboard and bridge, and bone nut and saddle. Gig bag included.
Click here to learn more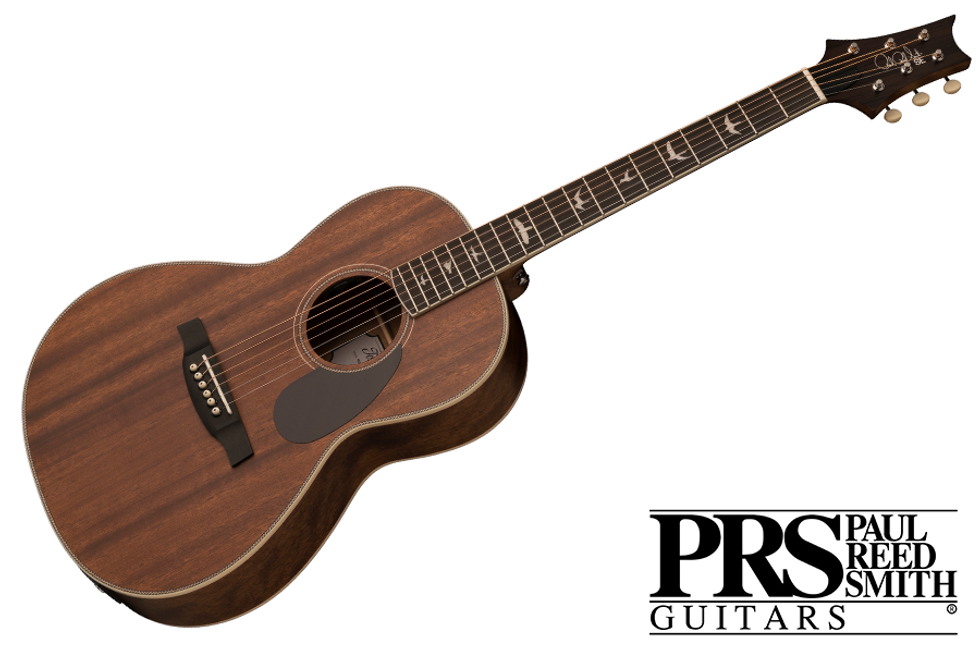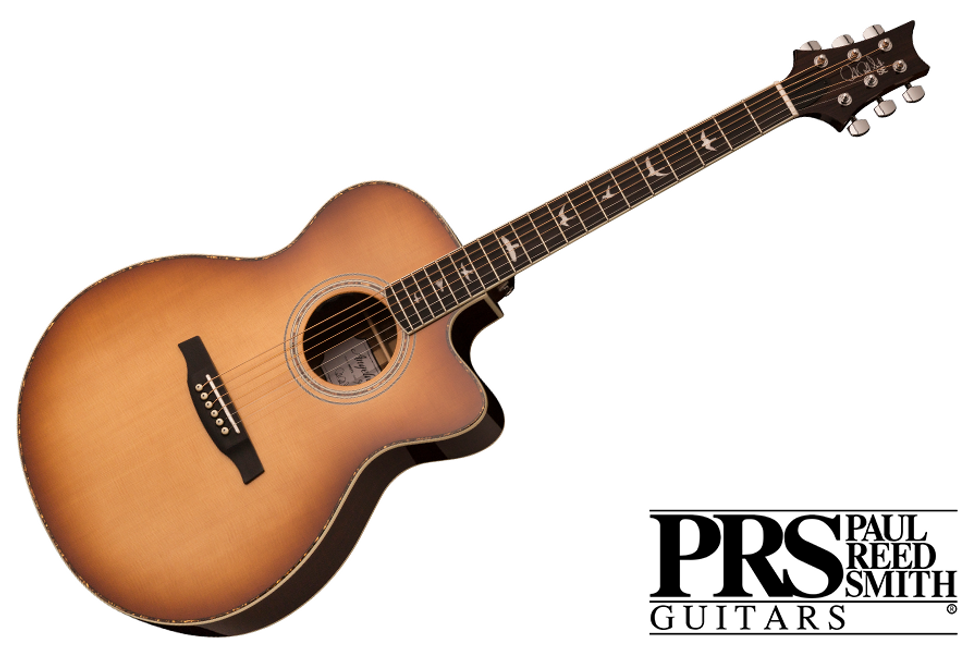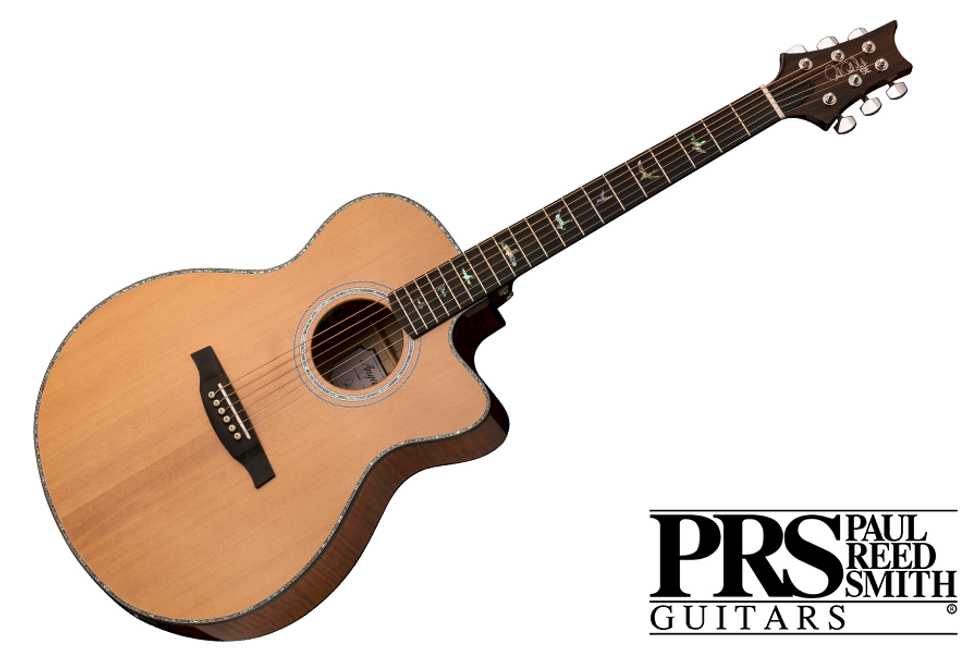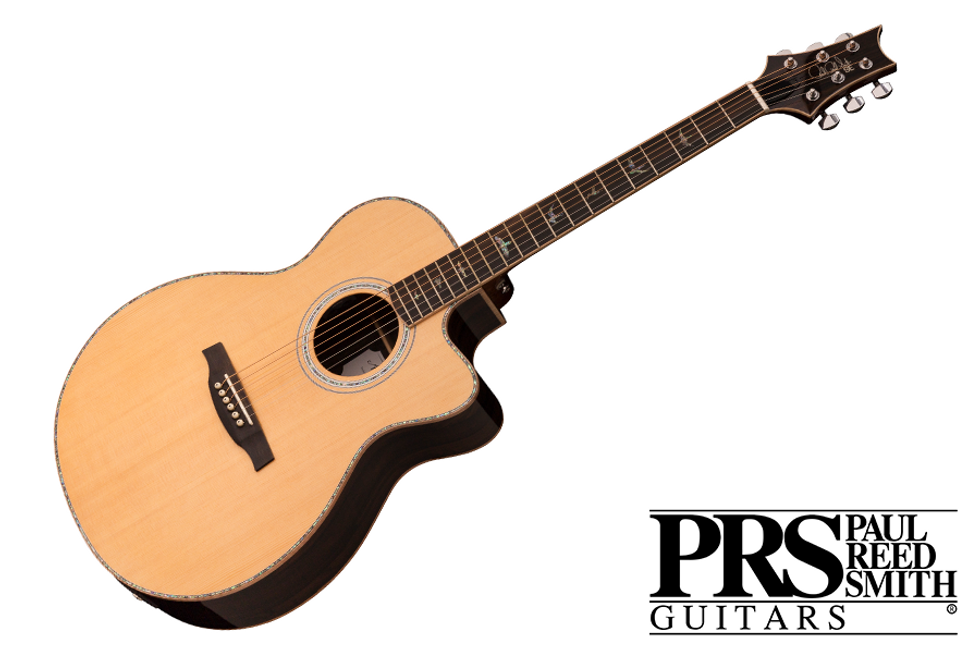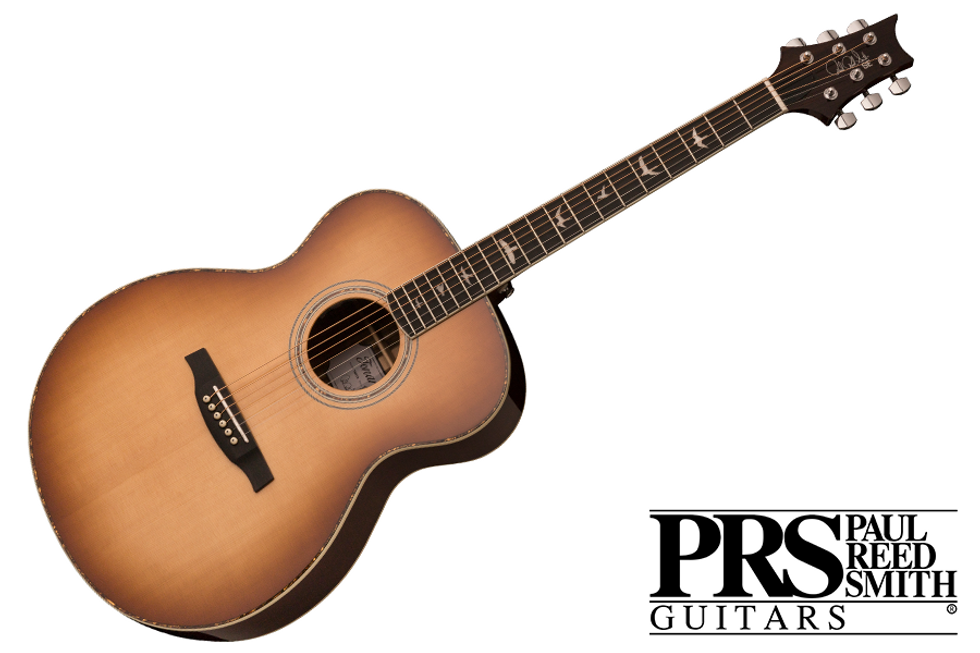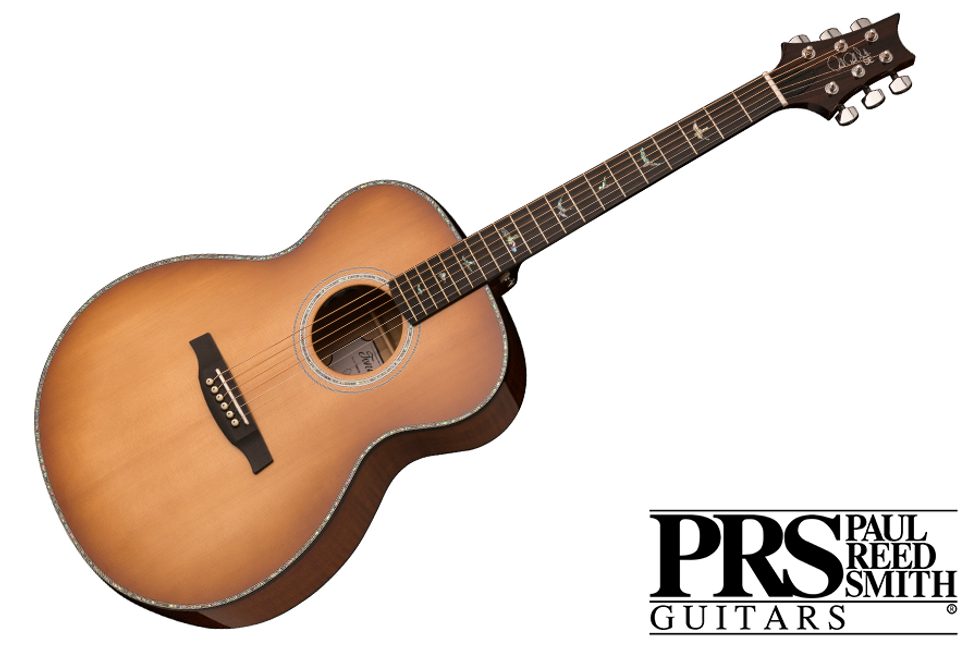 Tanglewood
Inspired by the guitars made in the 1930s, the Tanglewood Blackbird series evoke traditional values, yet offer the benefits a guitar manufactured in the modern era. These guitars feature hand-selected tone woods and a unique bracing pattern. The Blackbird Orchestra electro-acoustic guitar is carefully braced to environments, with Cole Clark's signature 3-way pickup system and beautiful, sustainably-sourced, natural Redwood and Blackwood timbers.
Click here to learn more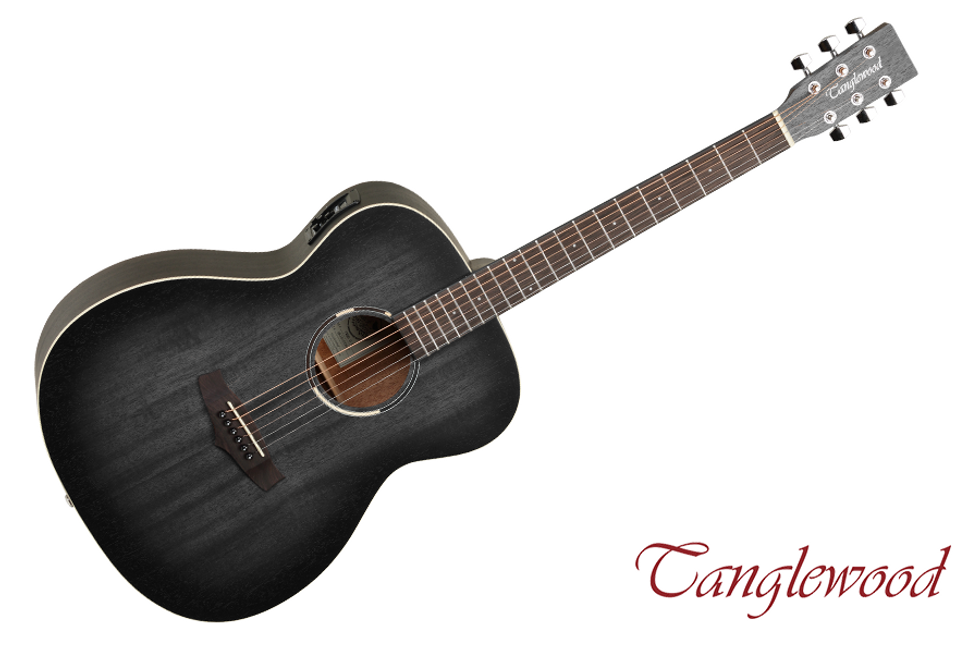 Taylor Guitars
Taylor's popular, compact GS Mini has brought countless hours of guitar-playing joy to musicians of all stripes, and the GS Mini-e Koa Plus takes the fun to a new level with elevated aesthetic details. Back and sides of layered Hawaiian koa pair with a solid koa top for a punchy, bold sound with surprising power and volume for a small-bodied guitar with a scale length of 23-½ inches, while the 1-11/16-inch nut width makes forming chords a breeze. A dusky edgeburst accentuates koa's natural grain and luster around the top, back and sides, while other notable features include nickel tuners, a three-ring rosette, and a genuine West African ebony fretboard. It includes onboard ES2 electronics and Taylor's new AeroCase®, a soft yet sturdy case with all the protection of a hardshell case at one-third the weight.
Click here to learn more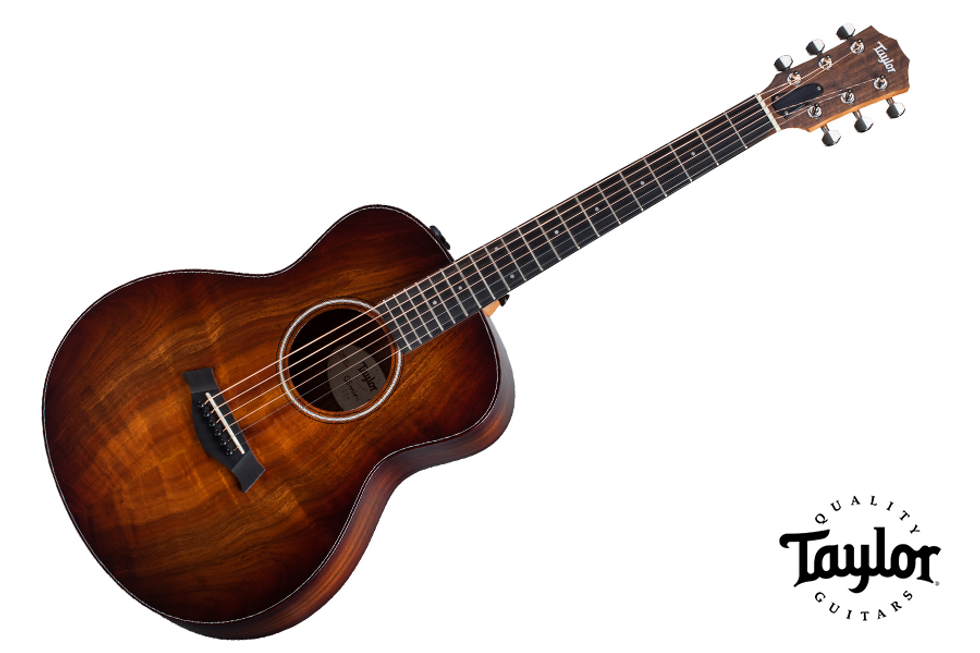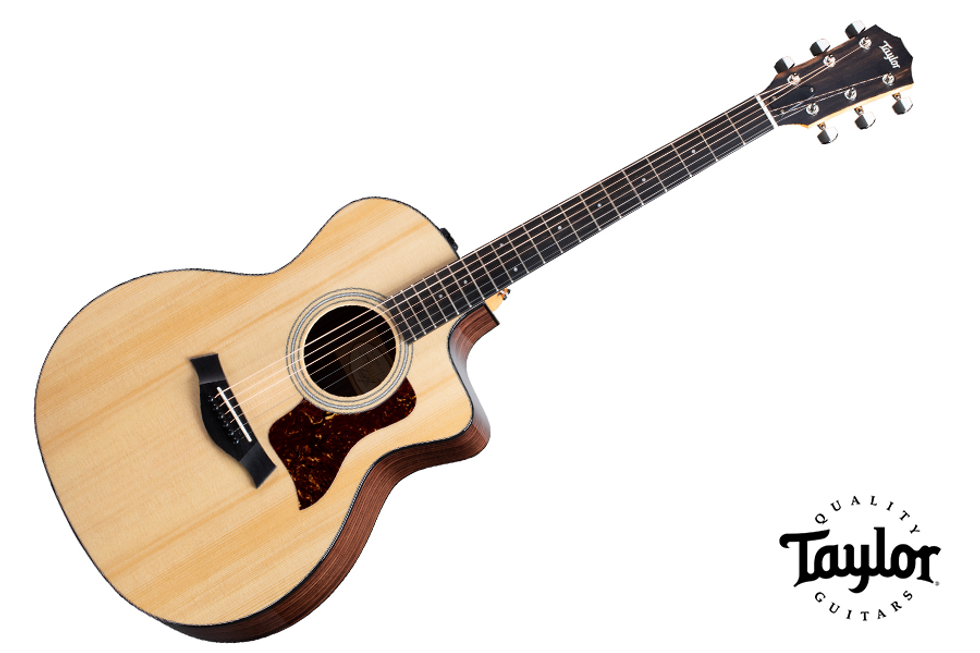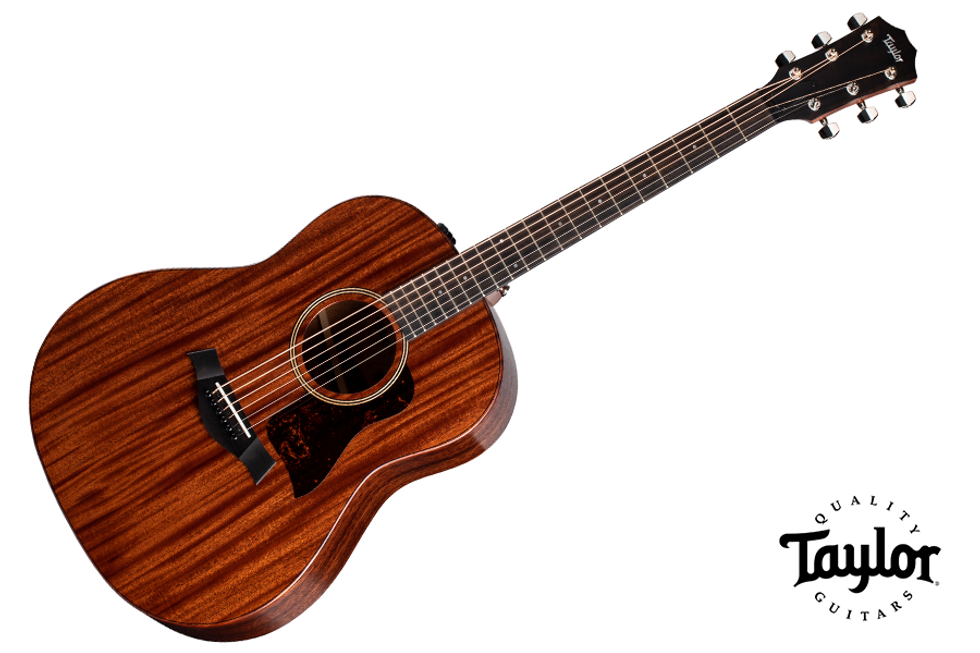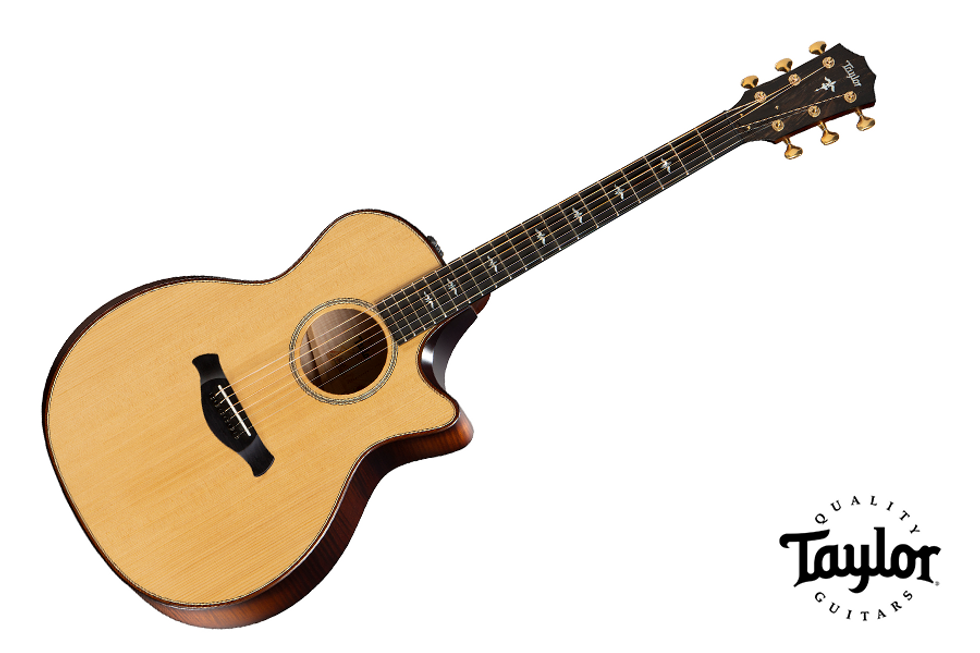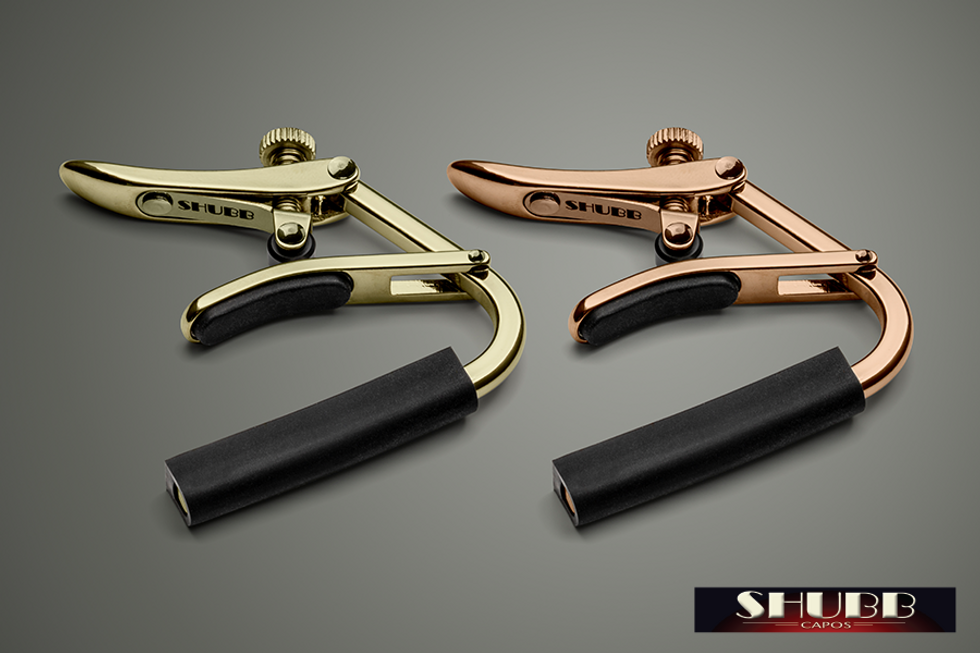 Adding to the company's line of premium capos, Shubb has introduced the new Capo Royale Series, featuring durable gold finishes that deliver long-lasting beauty.

Available in two lustrous finishes – Gold and Rose Gold – the Capo Royale Series brings a distinctive visual flair to Shubb's famed capo design, revered since 1980 for its ability to provide flawlessly clean fretting while keeping the instrument in tune.

For many years Shubb has received requests for a gold plated Shubb Capo. While gold is undeniably beautiful, it is not at all durable; it will wear off far too easily and quickly. It is also famously expensive. Now, Shubb has developed a high-tech technique for creating a gold-toned titanium finish. It possesses all the beauty of real gold, but is as durable as any metal finish in the world.

Click here to watch videos
Click here to learn more
Click here to follow Shubb on Facebook
Shubb Capos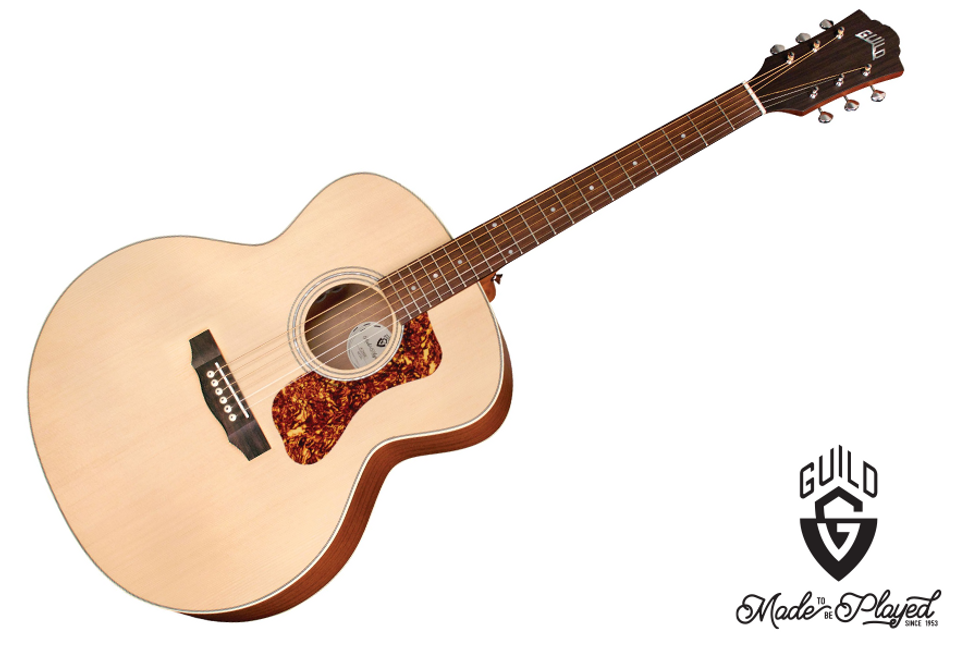 Guild's most affordable jumbo yet! The F-240E is a tone cannon at a player's price. Built with a solid spruce top, mahogany sides, and an arched mahogany back, the full-bodied and powerful voice of this Guild Jumbo provides guitarists with historically-Guild acoustic tone and voicing. Guild's signature arched back design allows for enhanced volume and projection, long sustain, and a lush, full sound. The F-240E features Guild's Fishman-designed AP-1 electronics, a pau ferro fingerboard and bridge, bone nut and saddle, mother-of-pearl rosette, period-correct tortoiseshell pickguard, and a satin polyurethane finish.

Click here to see videos
Click here to learn more
Click here to follow Guild Guitars on Instagram
Guild Guitars
Blackstar Amplification
The Blackstar ACOUSTIC:CORE 30 was designed to give singer/songwriters the ability to get a professional sound without any sound engineering expertise, then share it via live streaming or recording, or live performance. All in a compact easily portable combo with the option of battery power. This take-anywhere acoustic amp is designed for the way you play today: streaming, recording, practice or live.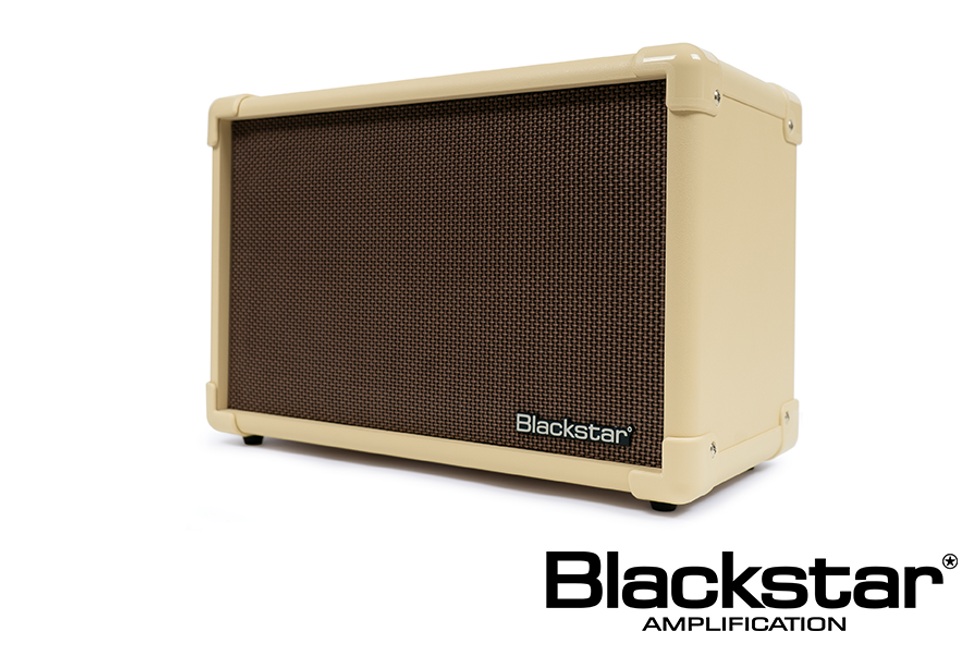 Santa Cruz Guitar Company
Santa Cruz Guitar Company has made it even easier to order the custom acoustic you've always wanted. They invite you to email them directly at scgc@santacruzguitar.com to be walked through the design process, where they will take the time needed to answer all your questions about models, tonewoods, structural options and aesthetics to ensure you will receive the heirloom acoustic that is right for you.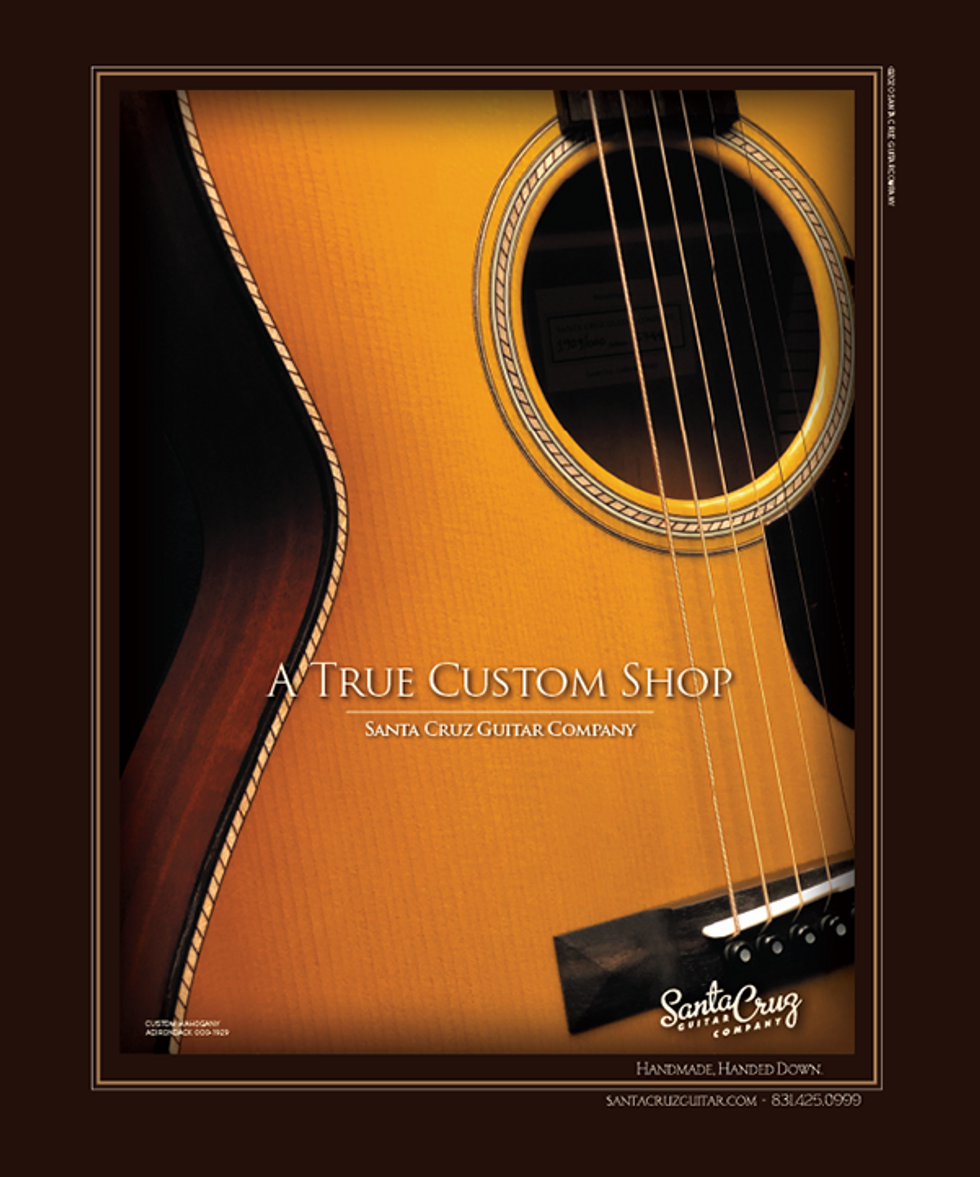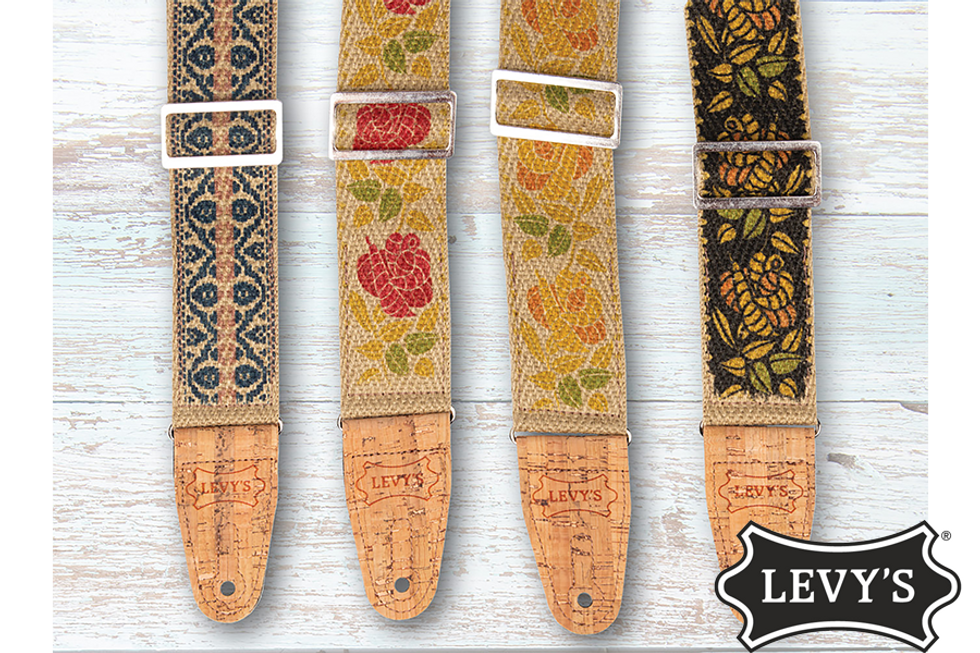 The New MH8P Series Vegan Hemp Series guitar straps by Levy's come in four new beautiful motifs and measure 2"/51mm in width. These organic straps are cruelty-free using sustainable materials and extend from 37"/940mm to 62"/1572mm via silver-colored tri-glide sliding adjustment. Natural hemp webbing and durable 2-ply cork ends safely support your instrument, along with pinhole stitching on both ends to prevent stretching. To address the issue of pick dropping encountered by almost every gigging guitarist, the MH8P Series comes equipped with a convenient 2.5"/64mm inside pocket to provide quick access to extra picks. Hand-crafted in Novia Scotia.

Click here to learn more
Click here to follow Levy's Leathers on Instagram
Levy's Leathers
LR Baggs
The product of nearly 3 years of intensive research and collaboration with a team of PhDs, LR Baggs is thrilled to introduce Voiceprint DI, the next breakthrough chapter in acoustic amplification. Voiceprint DI measures the acoustic response of your guitar by leveraging the processing power of your iPhone® to accurately capture your guitar's one-of-a-kind voice. A Voiceprint is created, transforming your pickup into the most authentic sound we have engineered in our 40+ years.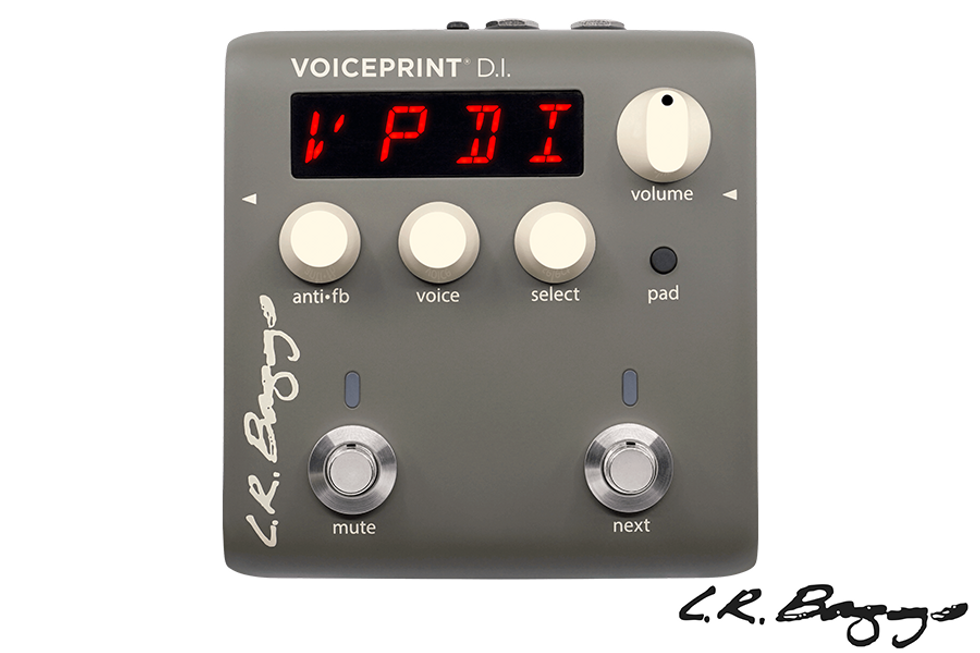 Henriksen Amplifiers
Raise your hand if you only own one guitar… that's what we thought. But do you need a different amplifier for each one? The Bud from Henriksen is no ordinary amplifier; it sounds just as amazing with your acoustic guitars as it does with your electric guitars, regardless of style. The Bud is just 13 lbs and 9"x9"x9" but packs 120 watts of power and a pro-grade feature set that you can truly gig with, record, teach, or just practice.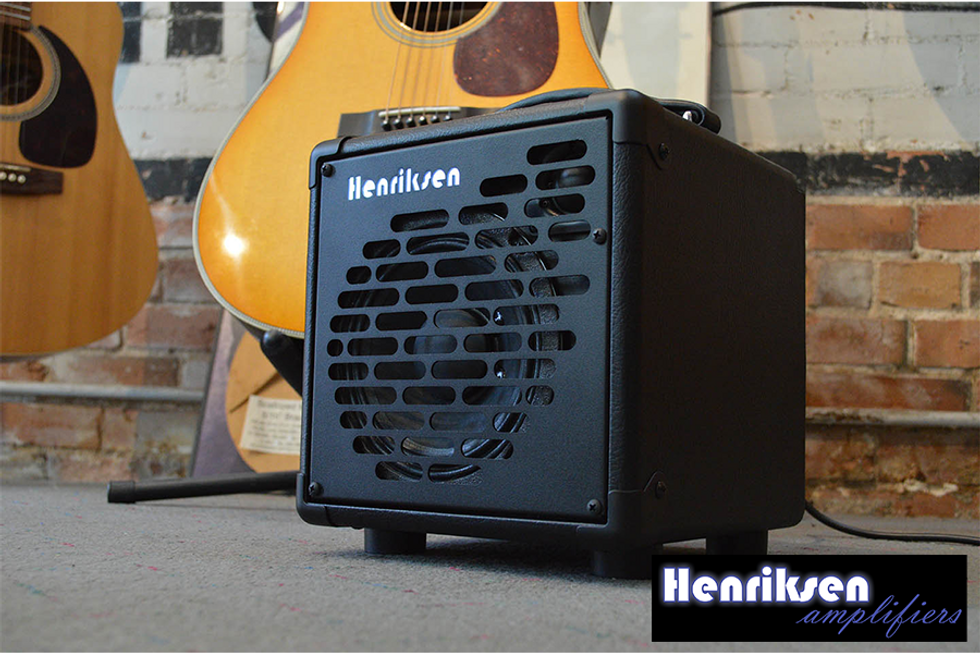 Breedlove Guitars
Powerful and responsive like a dreadnought, tonally the acoustic electric Breedlove Jeff Bridges' Signature Model emphasizes the unique qualities of myrtlewood, with a deep rosewood-like bass, the fundamental clarity of mahogany and the enchanting shimmer of koa. The Breedlove Jeff Bridges signature "All in this Together" project benefits Amazon Conservation Team, which works in partnership with indigenous colleagues to protect rainforests.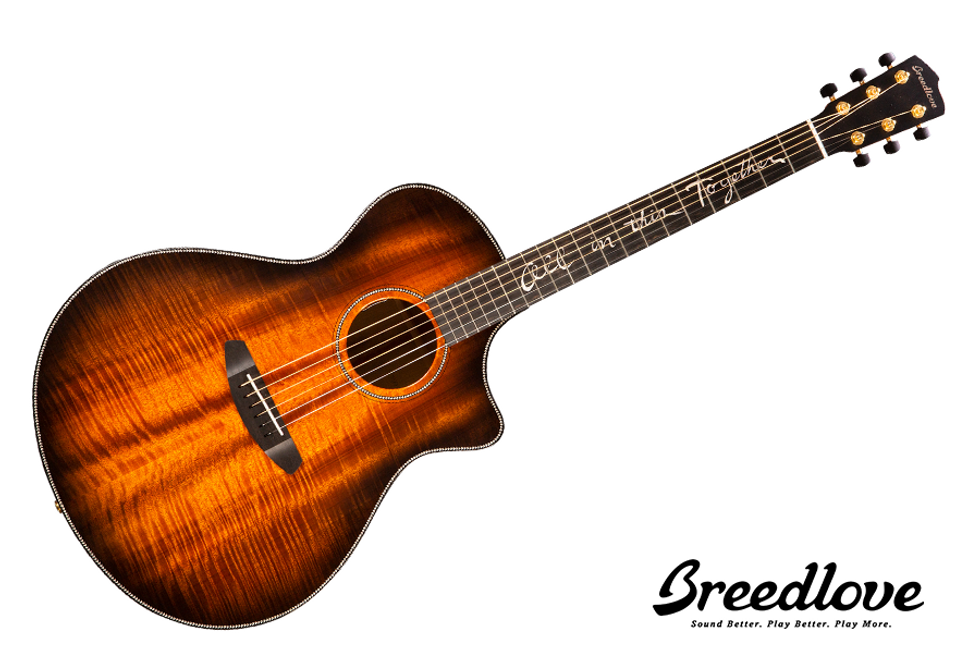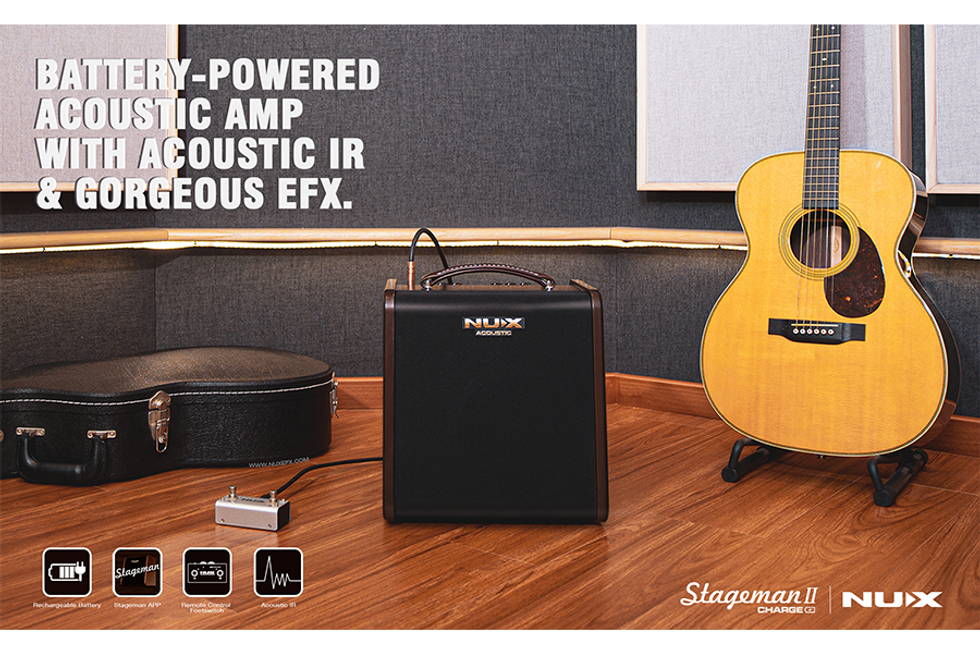 NUX Stageman II Battery-Powered Acoustic Guitar Amplifier features a pure analog preamp with NUX's iconic Core-Image post-effects. It has specific EQ scenes for finger-style as well as strum-style in channel 1, and you can engage built-in Acoustic IRs with a dedicated mobile APP. Acoustic IR is the new trend to make your acoustic sound as natural as micing. Stageman II keeps Drum & Loop, you can control by the original NUX NMP-2 foot-controller. And the built-in rechargeable battery can let you busk on the street for 4 hours.

Highlights:
- 80-watt rich warm sound acoustic amp with 6.5" premium speaker and 1" tweeter
- Rechargeable battery for 4.5 hours outdoor performing
- Built-in Acoustic Impulse Response
- 2 independent channels with routing adjustable post-effects
- Mobile APP for editing and control
- Drum & Loop (60s phrase loop)
- Bluetooth Audio Stream
Click here to learn more
Click here for audio clips
Click here for video
Click here to follow NUX on Instagram
NUX
Subdued style takes nothing away from the feel and function of this future-leaning, performance-oriented flattop.
Excellent build quality. Player port provides an intimate playing experience. Super-smooth and inviting playability.
Some traditionalists may find the midrange-forward voice brash. Player port will be one style compromise too many for some.
4
4.5
4.5
4
Gibson's reputation as a builder of iconic electric guitars sometimes obscures its reputation as a builder of iconic flattops. But even among an acoustic lineup stacked with legends, including the J-45, L-00, and J-200, Gibson's Hummingbird is an instrument with pop-culture star power. And even music fans that don't know a Gibson from a Goya recognize and are attracted to its extroverted beauty.
Lacking the Hummingbird's striking cherry sunburst finish and pickguard etched with flora and namesake avian adornment, the G-Bird, from Gibson's Generation Series, is unlikely to spur the same sense of recognition among more casual guitar spotters. But it's a well-made, walnut-and-spruce-bodied guitar made entirely in the company's Bozeman, Montana, facility. It's the first dreadnought from the Generation line I've played. (I didn't get to play the G-45 or G-Writer cutaway when I reviewed the smaller G-00 and larger G-200.) But it is certainly the most balanced and satisfying of the Generation series I've encountered.
Mr. Fancy Sheds Its Frills
Gibson's introduction of the Hummingbird in 1960 was almost certainly a response by Gibson to Martin's reliably successful dreadnoughts. And though the round-shouldered J-45 dreadnought that preceded it was an unqualified success, Gibson must have felt the square-shoulder profile was a key to chipping away at Nazareth's domination of the dread market. Clearly, Gibson also felt that a little flash would go a long way in distinguishing their own square shoulder, and the Hummingbird was born.
If you've spent years longing to cradle the Hummingbird in its showiest guise, I suppose the G-Bird could be something of a letdown. But if you're into the purely functional end of guitar design, the G-Bird's virtues are apparent from the start. The satin finish feels inviting rather than a concession to a more accessible price. The neck, which is fashioned from utile, an African mahogany alternative, is textured in a very noticeable way. It's not rough exactly, but it's not satin-smooth either. It can take a minute to get used to, but in the end it tends to feel welcomely worn-in rather than unfinished. All the same, curious shoppers used to flawlessly smooth necks should spend some time with the guitar to see if it is a bother. Texture preferences aside, the advanced profile neck feels great in hand. It's thicker than Gibson's slim-taper profile—most noticeably toward the nut. But it is hardly chunky, and the soft U shape of the profile feels like a great compromise between some of Gibson's fatter vintage shapes and the slim profile, which can feel a little slender.
The fretboard, with its comfortably rounded edges, uses a flatter 16" radius rather than Gibson's standard 12" radius. I suppose the flatter radius leaves room for lower action, which will be nice for players more inclined to a softer touch. The action felt great as it came from the shop floor, however, and it left a lot of room for digging in and strumming with a vengeance without inducing fret buzz. The striped ebony fretboard also looks great, and the Generation Collection's signature single-bar inlays are a cool touch of modernity that zest up the instrument's otherwise austere aura. Construction details, by the way, reveal close attention to detail. And where I saw less-than-perfect kerfing and glue work on the earlier Generation Collection guitars I reviewed (bracing, kerfing, and other internal construction are easy to see through the player port), the build quality is close to immaculate here.
A Provocative Port Promotes Play
Gibson could have made the Generation Collection of guitars satin-finished, no-frills takes on their classic shapes and been assured of some degree of marketplace success. But the design and marketing of the G-Collection, as it also known, focused to a significant extent on the player port, a bass-side, player-facing second soundhole that Gibson says was considered as far back as 1964. Upper-bout soundholes are common in small-batch, high-end acoustic circles. They are less common among large-scale production acoustics. In pure style terms, they are a polarizing element. And I'm inclined to agree with those purists that like to look down and see a pretty expanse of uninterrupted wood grain on the upper bout. But while the rubber-ringed port (and the constant peek at the guitar's innards that it affords) can be jarring, there is no doubt that it makes for a more immersive playing experience.
If you're strictly old-school and accustomed to a single soundhole, the effects of a first, forceful strum can be a touch disorienting. The G-Bird, by virtue of its spruce top and walnut back and sides, already has a midrange-leaning voice that can, at times, sound almost brash compared to the combatively mellow, strong-in-the-fundamentals sound of a mahogany-backed Hummingbird or J-45. The player port emphasizes that mid-forward tone signature, and if it's not your cup of tea, you could end up put off in the space of a few strums. But time spent with the G-Bird reveals much about the player port's upside. Light, even tentative play—the kind that often goes with the songwriting process—feels more immediate and alive. And in a related way, fingerstyle dynamics are enhanced in a manner that encourages focus on technique and harmonic nuance. Interestingly, the player port can also teach a performer a lot about what an engineer hears and what might sound good in front of a microphone. And the way the port gives immediate feedback about your dynamic touch reinforces lessons about how to approach a recording situation.
The Verdict
At nearly $1,800, the G-Bird is not a bad deal for a U.S.-made flattop that reveals a careful eye for quality and detail. It's a super-smooth player. The L.R. Baggs Element Bronze electronics are simple and elegant in sound and function. The walnut-and-spruce tonewood recipe is balanced, but very midrange heavy. This makes the guitar a nice fit for many contemporary recording settings and methodologies, but it might sound a bit bright for those who associate the Hummingbird with earthier mahogany tones. Finding out how the G-Bird fits into your musical universe really demands a trip to a shop where you can play one. But players less bound by tradition—on both the sound and style front—may well revel in the tone alternatives the G-Bird puts at one's fingertips.
Gibson G-Bird Demo | First Look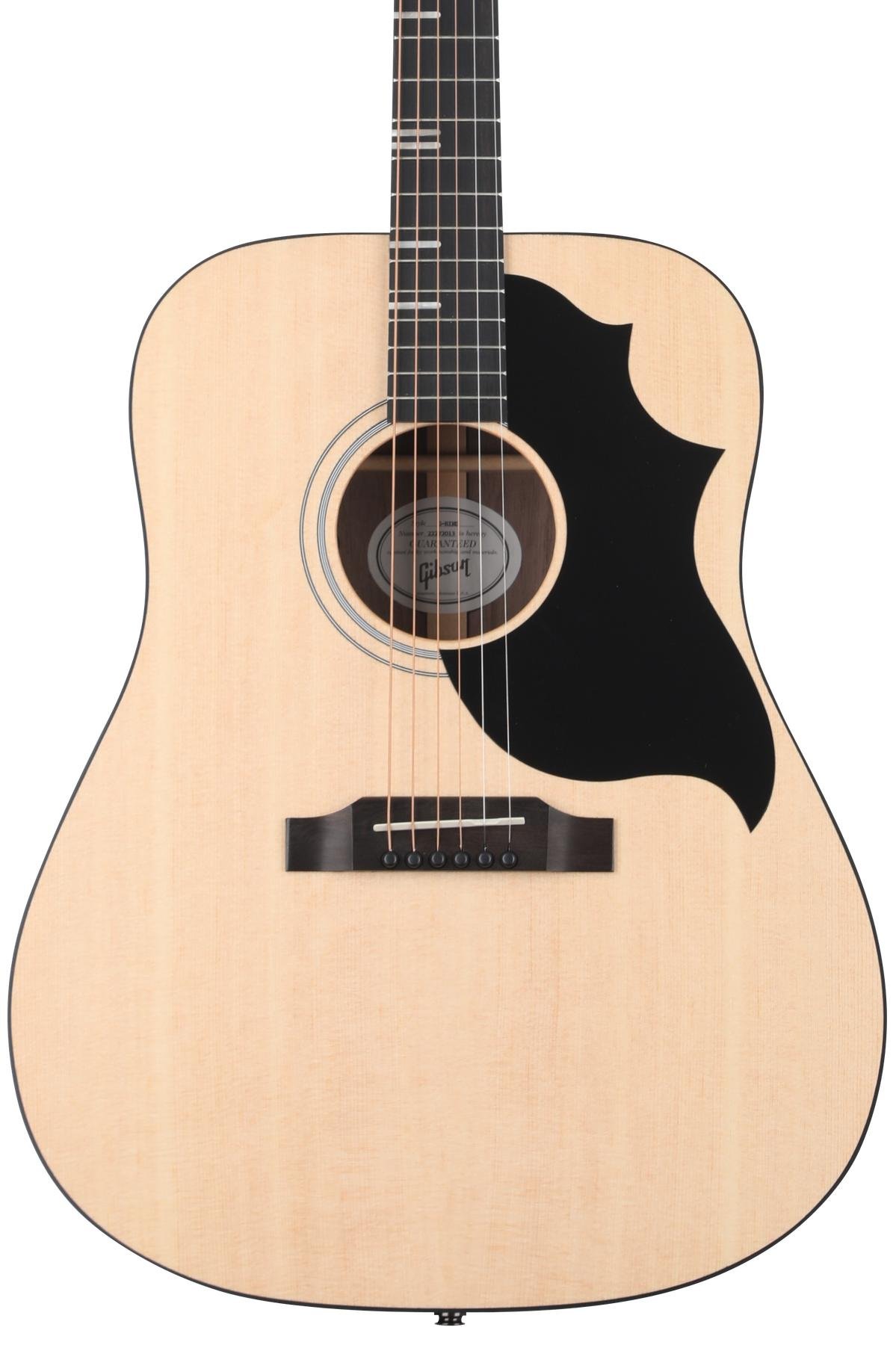 Gibson
Designed and built in Saskatchewan, Canada, the Cortado features four reverb programs designed to go from short and minimal reverb to long and ambient soundscapes.
Coffee Shop Pedals announces its new CortadoReverb, a versatile multi-reverb that offers many features not often found in a small pedal format. With features like three presets, trails and spillover between different reverb types, andMIDI input, the Cortado delivers a surprisingly powerful range of options.
​Trails and spillover between presets and programs open up a world of possibilities with the Cortado. Trails allow for smooth transitions when changing sounds as well as playing over infinite trails as a backing track.
Changing presets Cortado can be accomplished simply by pressing the pedal's Preset and Bypass footswitches simultaneously – the same format as Coffee Shop's Affogato Fuzz. Presets are now even easier to use with the added MIDI input. With MIDI, you can save and recall up to 20 presets and load them in any order you want. As well, you can save any reverb program to any preset - allowing for so much customization.
Cortado Reverb key features:
Four unique reverbs (hall, spring, tremolo verb, and octave) selectable by Program knob
Preset spillover (between presets and reverb types)
3 savable presets to save your favorite sounds
MIDI input for saving and recalling up to 20 presets
True stereo inputs and outputs
9-volt standard external power; no battery compartment
Soft-switches and true-bypass option
The Cortado Reverb is available now at coffeeshoppedals.com at the retail price of 249 CAD, approximately $ 182 USD..
For more information, please visit coffeeshoppedals.com.
Cortado Reverb: Demo
How a used Guild D25C became the keys to the cosmos—and a better life in music.
I should probably name my acoustic guitar. After all, my dog Dolly has a name, and while she's an old pup, I've known that guitar much longer. And like Dolly, that Guild D25C I got in the mid-'90s has given me many gifts.
I bought the guitar after borrowing it from a friend's music store to play some acoustic radio gigs. I'd always felt awkward on acoustic before, but this '80s Guild was an immediate joy to play, with a very electric-like, thin-profiled neck and a surprisingly even and ringing tone hampered by just a bit of boominess via its dreadnought body. When the radio gigs were over, I paid $400 for it.
I installed a pickup and then beat the hell out of the guitar, playing some acoustic shows, but mostly letting the instrument's comfort and playability take me down a rabbit hole from which I've never fully emerged. You see, at the same time as I got my D25C, I began chasing the blues of North Mississippi Hill Country. And after logging many trips to be at the feet of R.L. Burnside, Jessie Mae Hemphill, Junior Kimbrough, and others, the pull was irresistible. Burnside's style was especially magnetic, and I found myself drawn to fingerpicking, slide, and open tunings.
The summer shortly after I got the guitar, I began spending a few days a week at the beach with my Guild, slowly developing my own Burnside-inspired idiosyncratic fingerstyle approach—really delving into slide and playing in open D and G. It was slow going, and the Guild received no mercy. Whether I was on the fretboard or in the water, the guitar spent six hours or more of every beach day unprotected from the baking sun and hot sand.
We all encounter instruments that play a special role in our lives. They inspire us to become better songwriters and players, and maybe even better people.
I had gigs and a day job, so my conversion from rock plectrist to blues yeti was slow. It took three summers of beachy Guild abuse until I felt like I could play the style in public. But along the way I did learn some of the intricacies of primal slide and how to control dynamics and be fleet and nuanced with my fingers. I emerged a different player, and the Guild became a different guitar. After all that time in the sun, it felt and sounded lighter and airier, with a brighter, more balanced palette. Despite all the warnings about exposing guitars to punishing elements, it had gotten better, and the instrument continues to reward me with its comfort and tone.
My Guild taught me that a guitar doesn't have to be a special instrument to be a special instrument. It's a humble model that many players I know dismiss in favor of pricier or more boutique 6-strings, but because of when it arrived in my life, it became the keys to the kingdom of my playing style—a kind of blind cave fish approach built on archaic blues and my instinct for psychedelia and improvisation.
We probably all have an instrument like this—an unfancy guitar that nonetheless helped us grow and become ourselves. For me, the benefit of learning a new approach to the instrument on acoustic and then transferring it to the faster, more sonically flexible world of electric guitar was immensely gratifying. But I still love that Guild for itself, and it still yields songs, compositional ideas, and an endless supply of good vibes. And when I'm cranking a Les Paul through a pair of amps in stereo, I can feel the raw DNA of the Guild in what I'm playing.
Instruments that play a special role in our lives inspire us to become better songwriters and players. Maybe even better people, because in formulating a personal approach as a guitarist, we establish a kind of equilibrium that gives us confidence to play and perform, and confidence in our own place in the world.
Sure, guitars are wood and wires—mostly—but when we work to bond with them and play them for all they're worth, they can be as rewarding, faithful, and inspiring as a good dog. Or a good friend. They take us on journeys within ourselves and in the real world. They create opportunities for learning, adventure, and joy. And who doesn't want more joy?
Hopefully you have at least one guitar you love as much as I love my battered Guild D25C. And if you don't, maybe you'll adopt that instrument soon. Because every guitar can be a door to the cosmos. All you need to do is open it and, to paraphrase Timothy Leary, tune up and turn on!