Acoustic Gear Finds June 2021
Don't miss the latest and greatest gear finds for your acoustic!
---
Cole Clark Guitars
The Cole Clark CCFL2ECRDBL Acoustic-Electric Guitar is designed for the guitarist who demands the highest standards in an instrument. The 2 Series FL Dreadnought guitar is the go-to choice for every player looking to have ultimate control of both the acoustic and plugged-in performance environments, with Cole Clark's signature 3-way pickup system and beautiful, sustainably-sourced, natural Redwood and Blackwood timbers.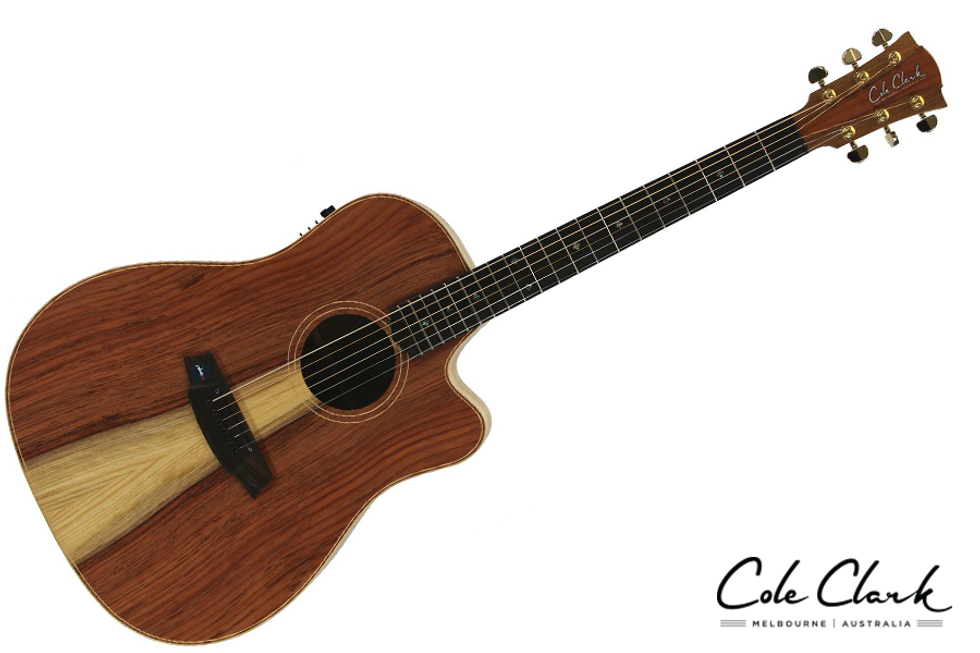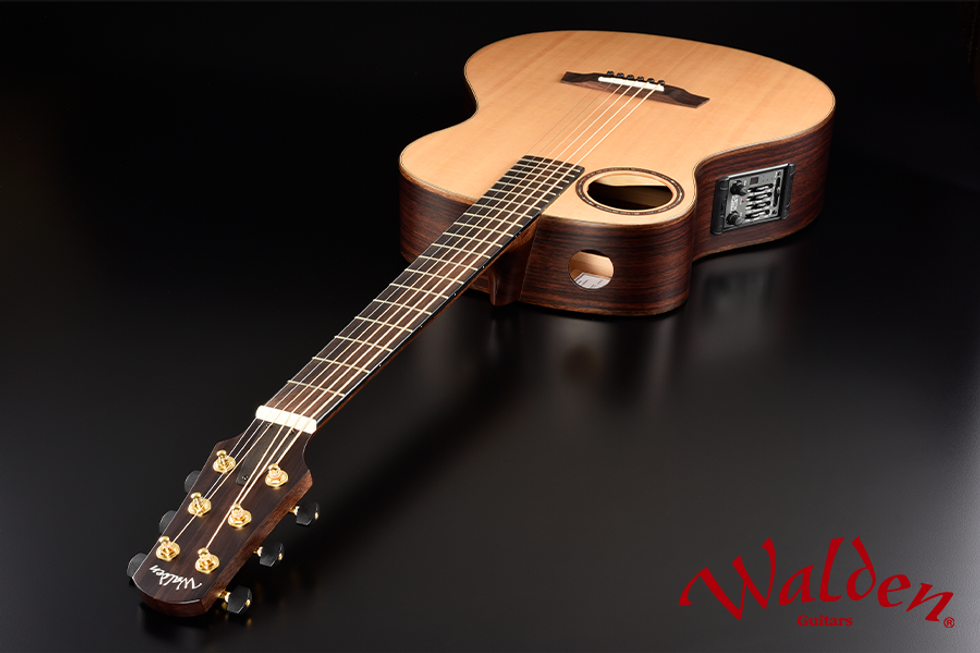 "I love this thing, I can't put it down. It's kind of like having a piano in your lap, you got all the low end for bass lines, and you got chords that you can strum on top, even alternating simple bass lines. There's all kinds of fun you can have with this thing!" ~ Sean Harkness, NYC

Typically tuned to B, the Baritone provides a clear low end response perfect for soloists, singer-songwriters, percussive finger-style players, or guitarists who crave a walking bass line while comping chords.

With its offset soundhole, side-port, and solid Sitka spruce top with innovative low-mass bracing, the Walden B1E sounds sonically excellent while incorporating the more comfortable Grand Auditorium body shape. A graphite reinforced Mahogany neck contribute to stability and its 27″ scale length and 1-13/16″ nut width contribute to the B1E Baritone's transparent playability.

Click here to watch videos
Click here for more information
Click here to follow Walden Guitars on Instagram
Walden Guitars
PRS
The PRS SE P20E is a parlor-sized acoustic with a big voice. Features include all-mahogany construction and PRS hybrid "X"/Classical bracing, which allows the top to freely vibrate, the SE P20E projects with even, bold tone. Its smaller size makes playing for hours fun and comfortable and allows for more convenient transport.
Plug in the Fishman GT1 pickup system, and it delivers dynamic, organic tone. This electronics system features an undersaddle pickup and soundhole mounted preamp with easy-to-access volume and tone controls, which essentially transforms what some may consider a "couch guitar" into a workhorse stage instrument.
Available in three satin finishes with herringbone rosettes and accents. Other high-quality features include a solid mahogany top, ebony fretboard and bridge, and bone nut and saddle. Gig bag included.
Click here to learn more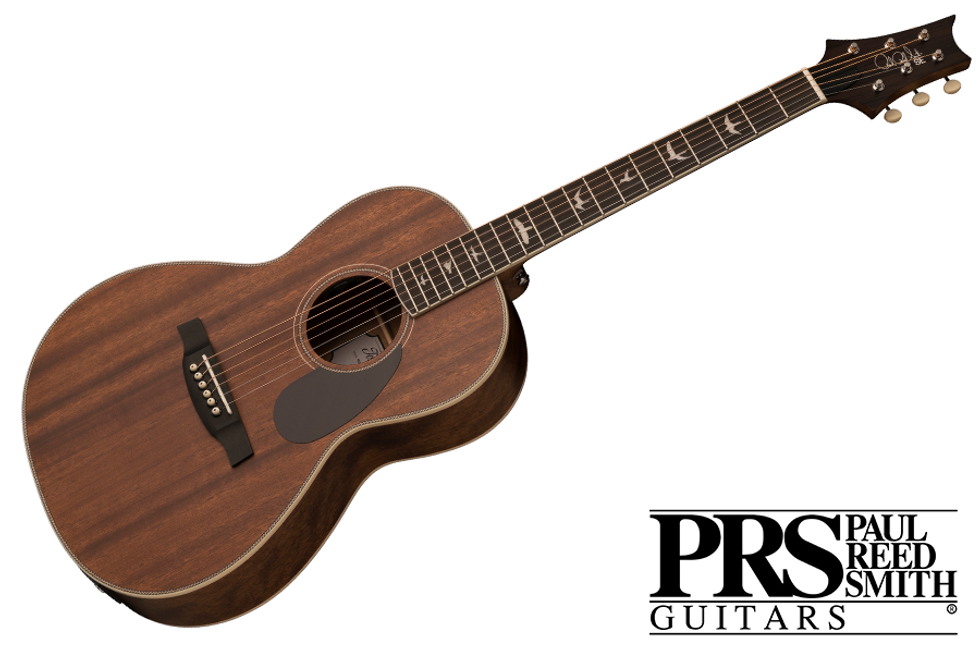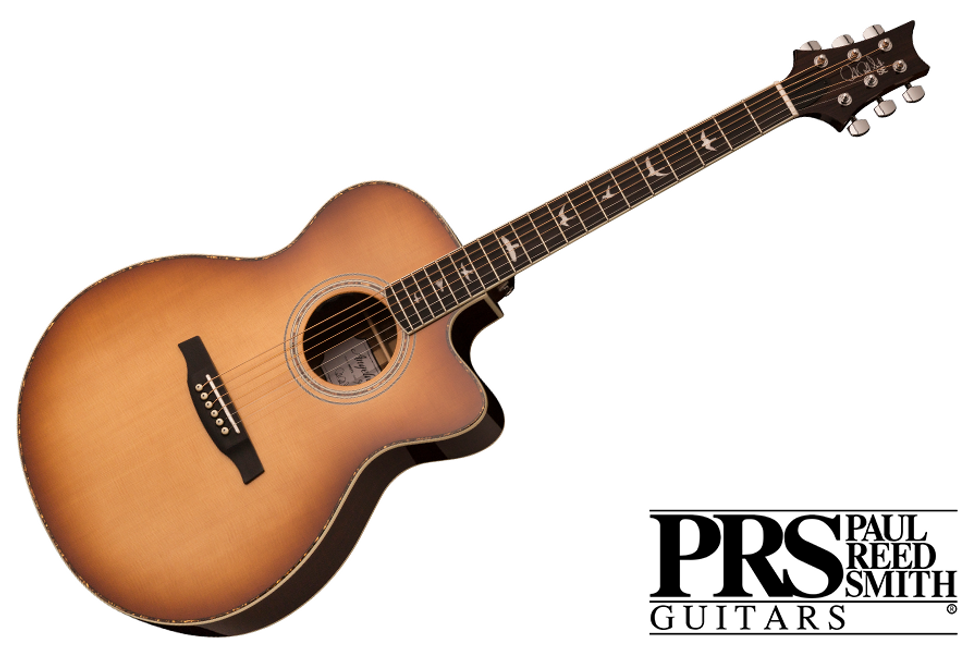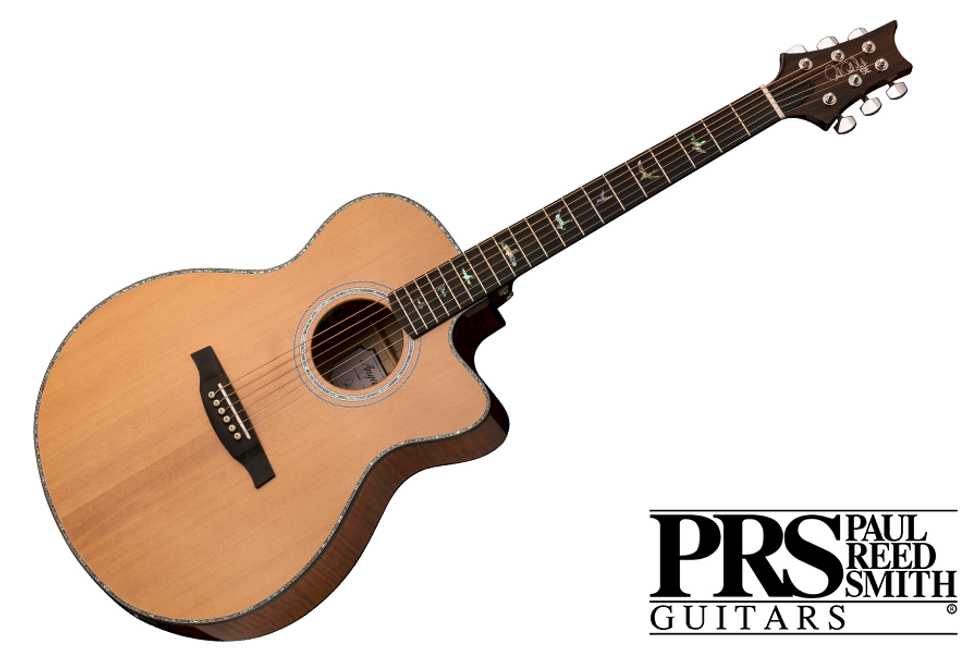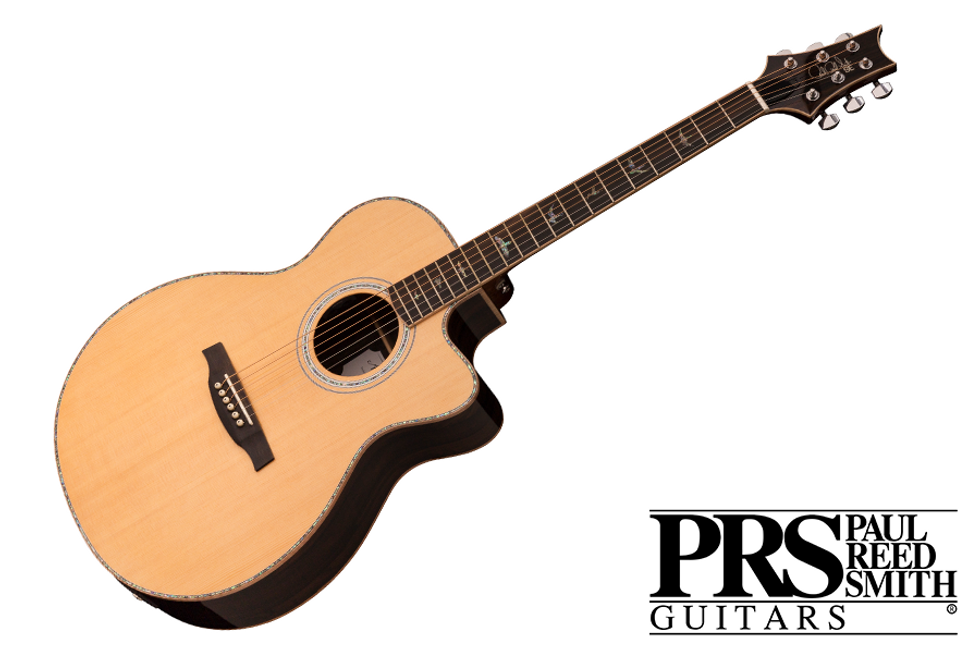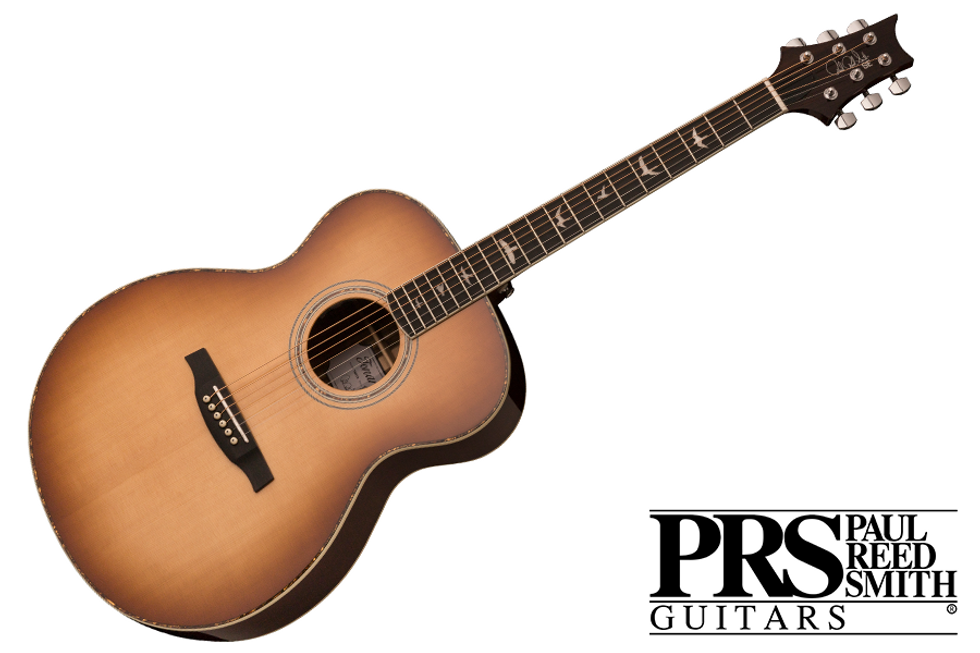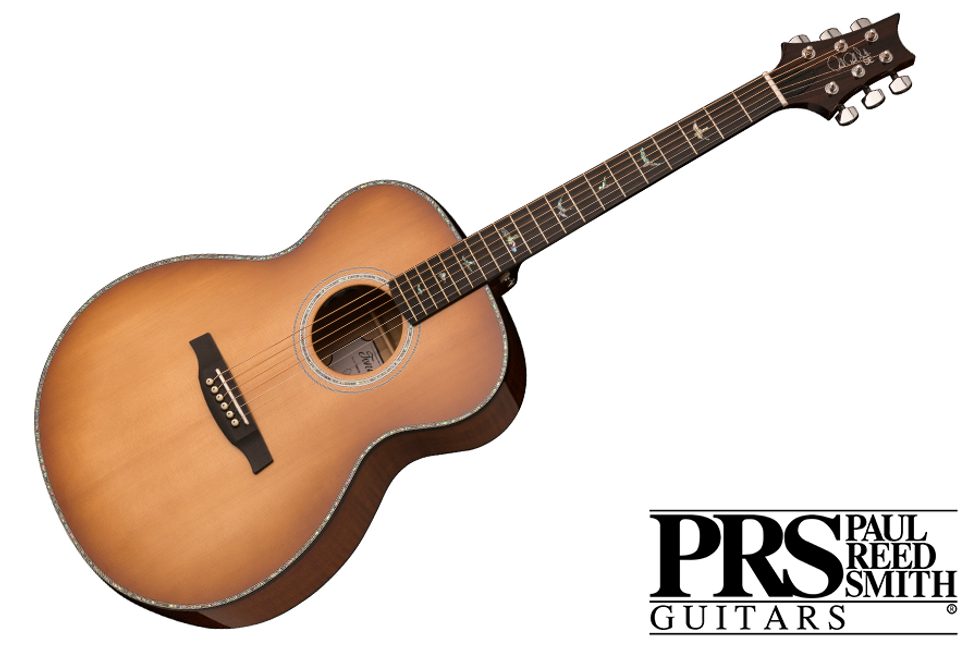 Tanglewood
Inspired by the guitars made in the 1930s, the Tanglewood Blackbird series evoke traditional values, yet offer the benefits a guitar manufactured in the modern era. These guitars feature hand-selected tone woods and a unique bracing pattern. The Blackbird Orchestra electro-acoustic guitar is carefully braced to environments, with Cole Clark's signature 3-way pickup system and beautiful, sustainably-sourced, natural Redwood and Blackwood timbers.
Click here to learn more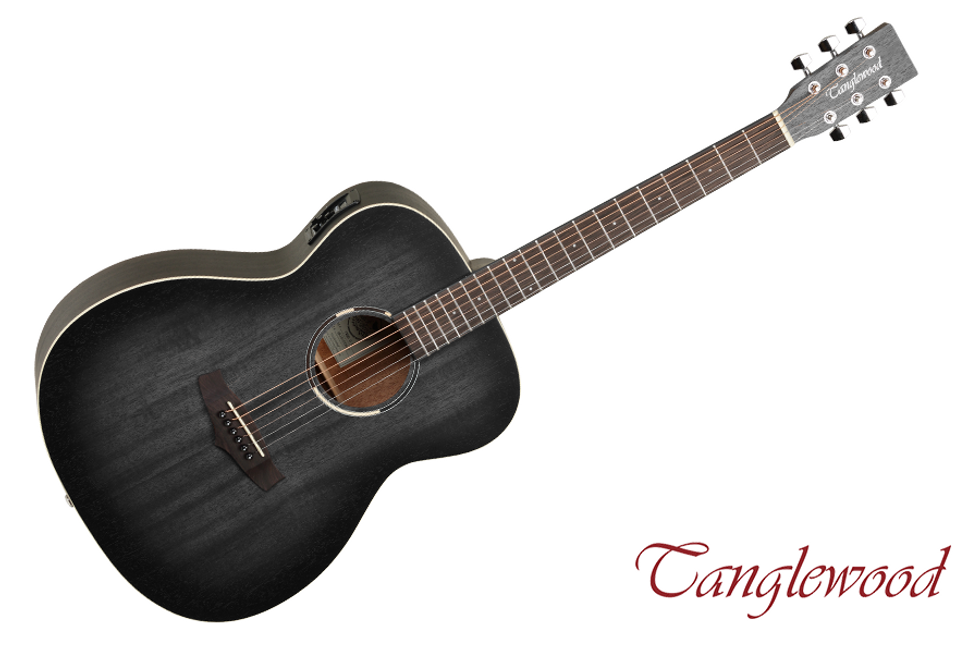 Taylor Guitars
With a solid top and upgraded appointments, Taylor's 214ce Plus strikes a perfect balance between playability, rich tone, sharp visuals and accessibility for working musicians. Layered Indian rosewood back and sides pair up with the spruce top for clear, balanced tone across the frequency spectrum, delivering all the articulation and projection that players have come to expect from the Grand Auditorium body shape. This Plus model features a few enhanced details such as a gloss-finish body with black binding, and includes a Venetian cutaway and 4mm dot fretboard inlays. With Taylor's onboard ES2 pickup and a take-anywhere AeroCase to protect it, the 214ce Plus is an ideal choice for active guitarists everywhere.
Click here to learn more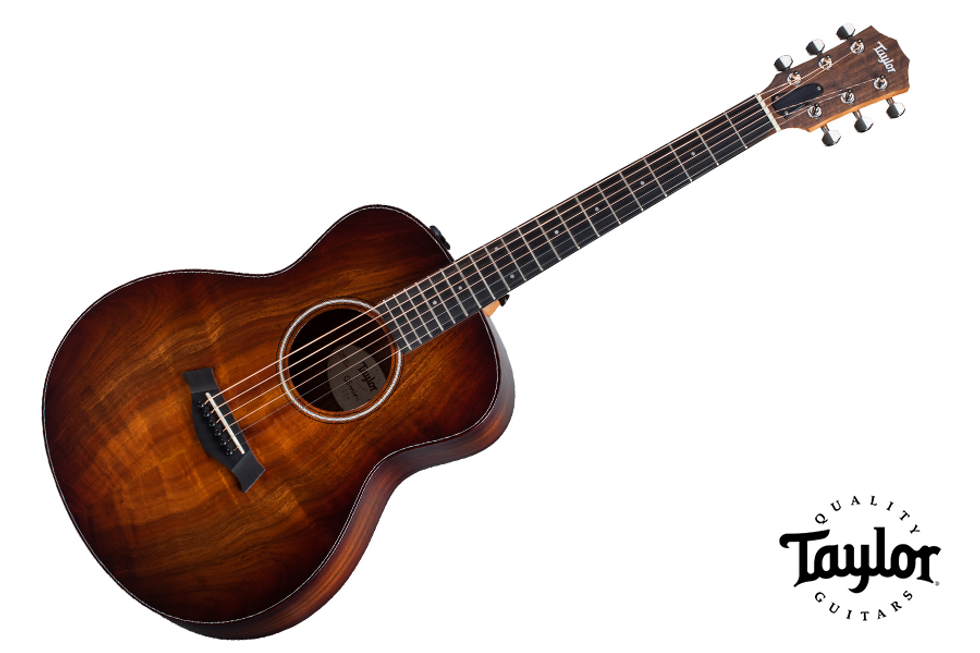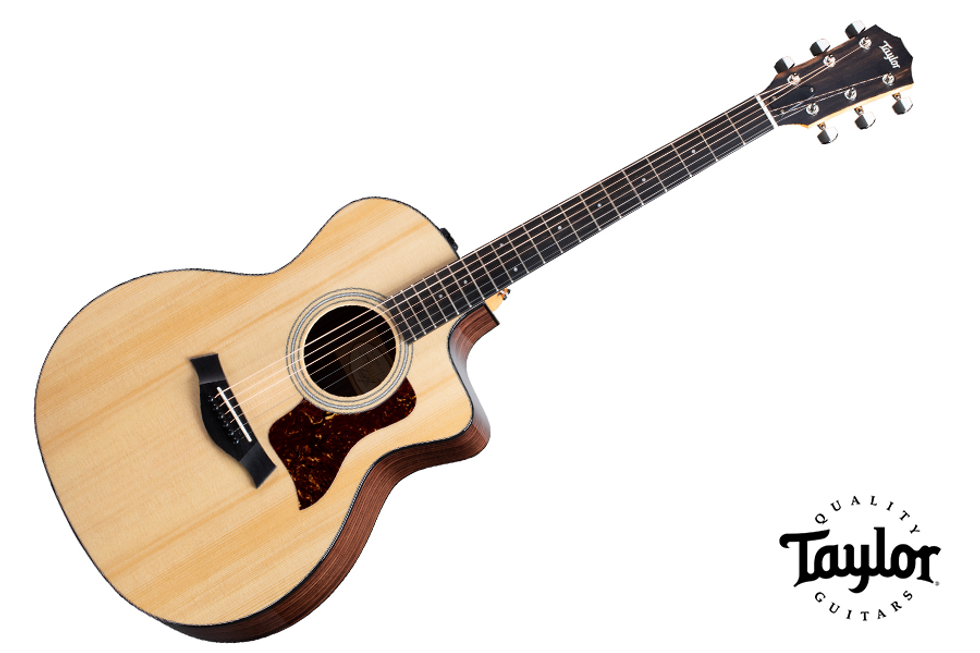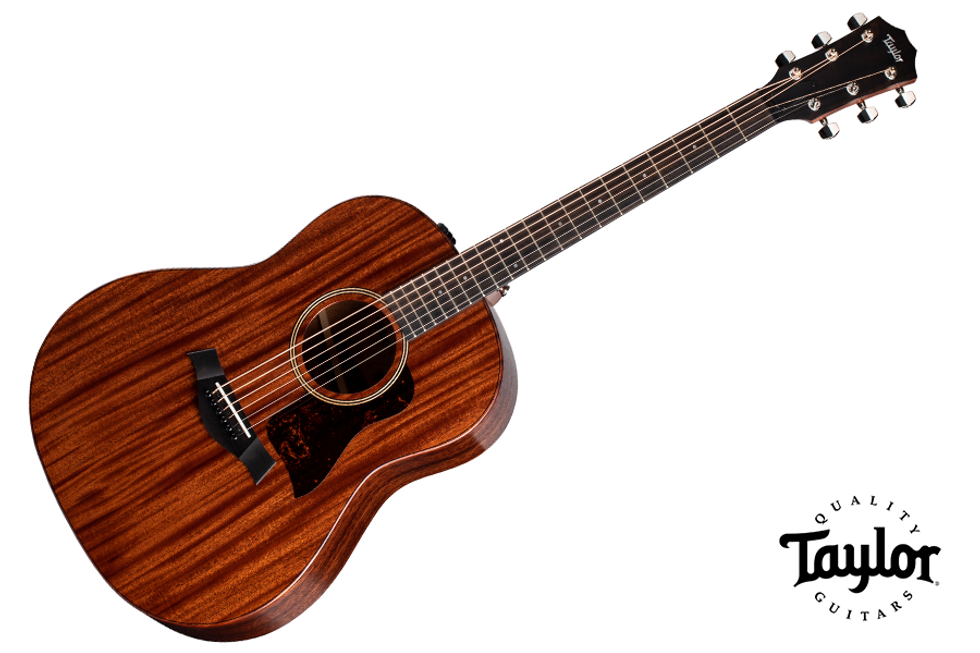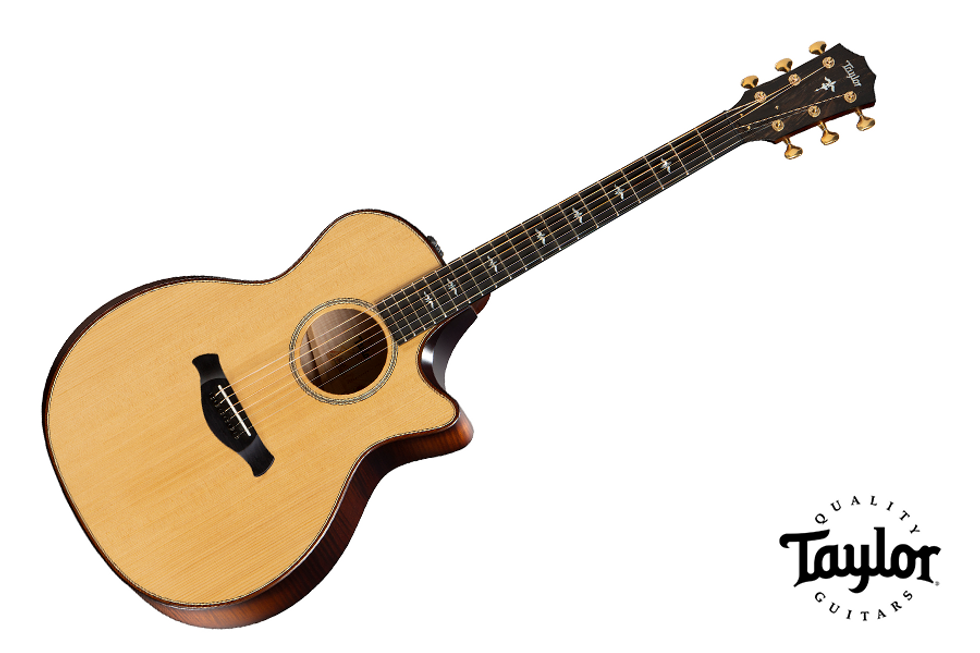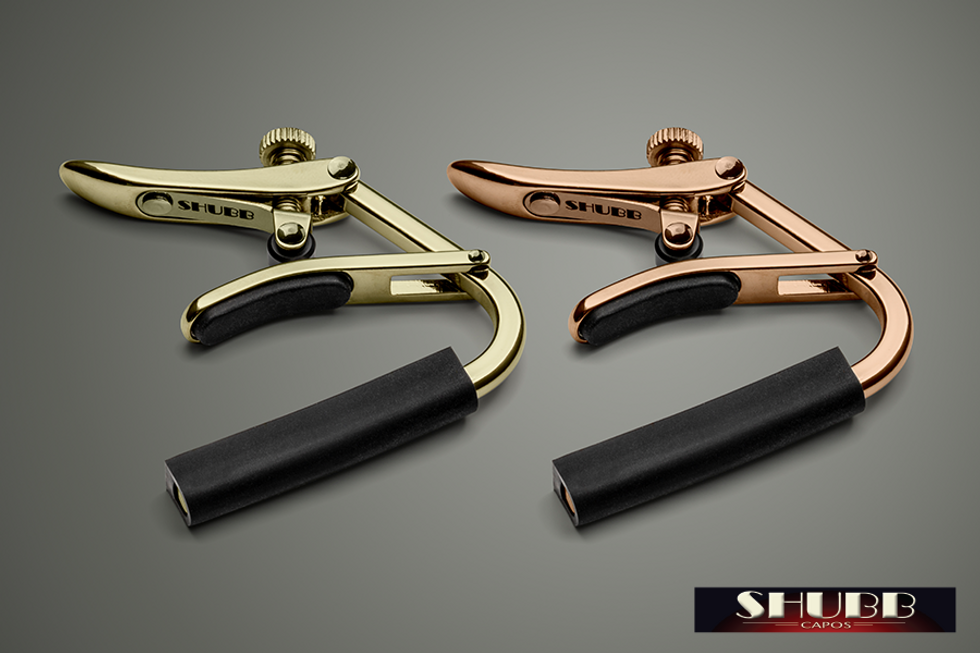 Adding to the company's line of premium capos, Shubb has introduced the new Capo Royale Series, featuring durable gold finishes that deliver long-lasting beauty.

Available in two lustrous finishes – Gold and Rose Gold – the Capo Royale Series brings a distinctive visual flair to Shubb's famed capo design, revered since 1980 for its ability to provide flawlessly clean fretting while keeping the instrument in tune.

For many years Shubb has received requests for a gold plated Shubb Capo. While gold is undeniably beautiful, it is not at all durable; it will wear off far too easily and quickly. It is also famously expensive. Now, Shubb has developed a high-tech technique for creating a gold-toned titanium finish. It possesses all the beauty of real gold, but is as durable as any metal finish in the world.

Click here to watch videos
Click here to learn more
Click here to follow Shubb on Facebook
Shubb Capos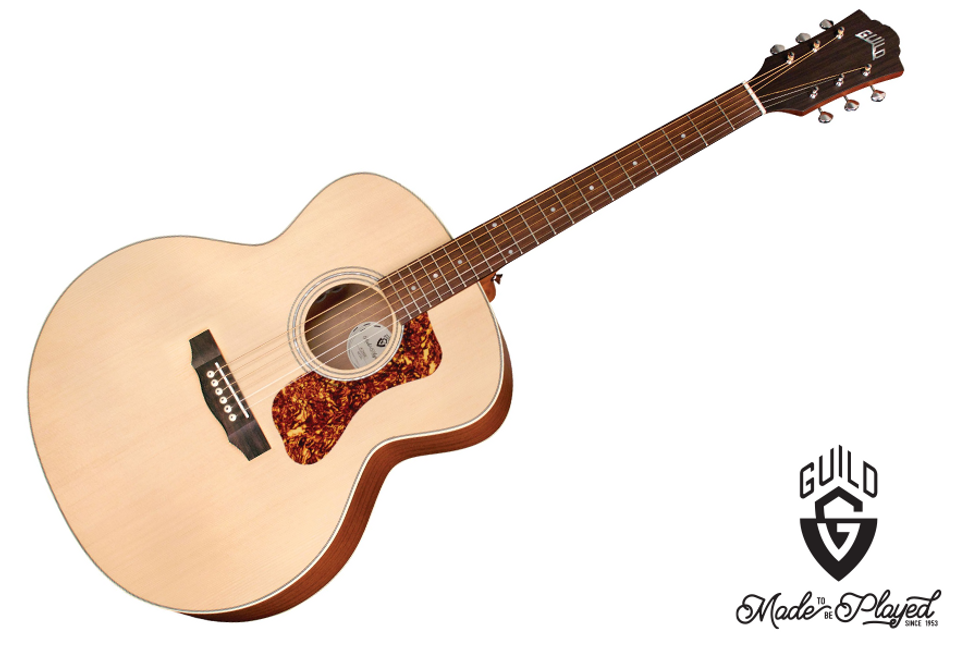 Guild's most affordable jumbo yet! The F-240E is a tone cannon at a player's price. Built with a solid spruce top, mahogany sides, and an arched mahogany back, the full-bodied and powerful voice of this Guild Jumbo provides guitarists with historically-Guild acoustic tone and voicing. Guild's signature arched back design allows for enhanced volume and projection, long sustain, and a lush, full sound. The F-240E features Guild's Fishman-designed AP-1 electronics, a pau ferro fingerboard and bridge, bone nut and saddle, mother-of-pearl rosette, period-correct tortoiseshell pickguard, and a satin polyurethane finish.

Click here to see videos
Click here to learn more
Click here to follow Guild Guitars on Instagram
Guild Guitars
Blackstar Amplification
The Blackstar ACOUSTIC:CORE 30 was designed to give singer/songwriters the ability to get a professional sound without any sound engineering expertise, then share it via live streaming or recording, or live performance. All in a compact easily portable combo with the option of battery power. This take-anywhere acoustic amp is designed for the way you play today: streaming, recording, practice or live.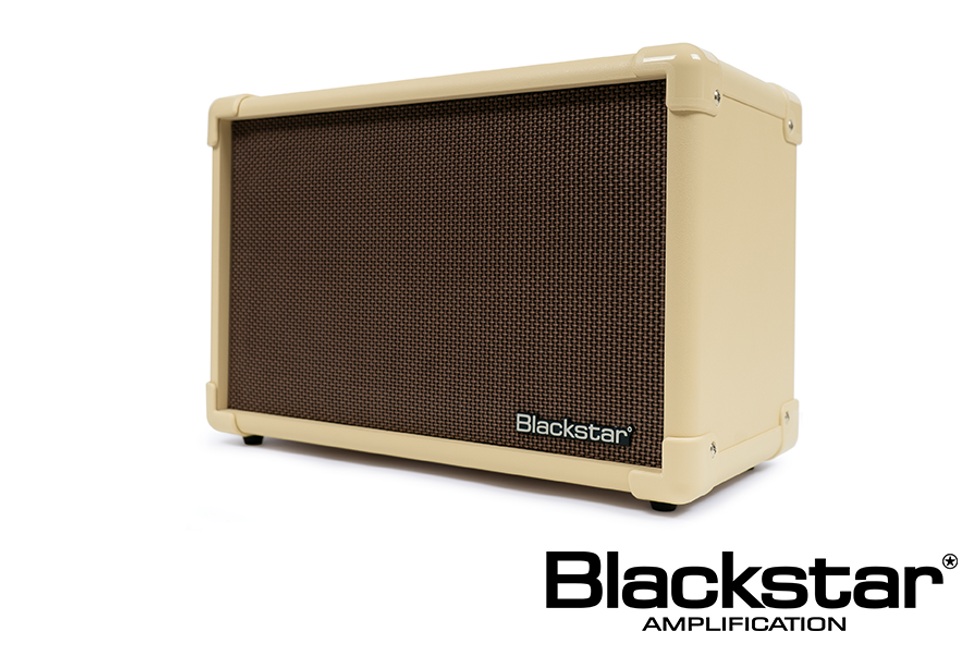 Santa Cruz Guitar Company
Santa Cruz Guitar Company has made it even easier to order the custom acoustic you've always wanted. They invite you to email them directly at scgc@santacruzguitar.com to be walked through the design process, where they will take the time needed to answer all your questions about models, tonewoods, structural options and aesthetics to ensure you will receive the heirloom acoustic that is right for you.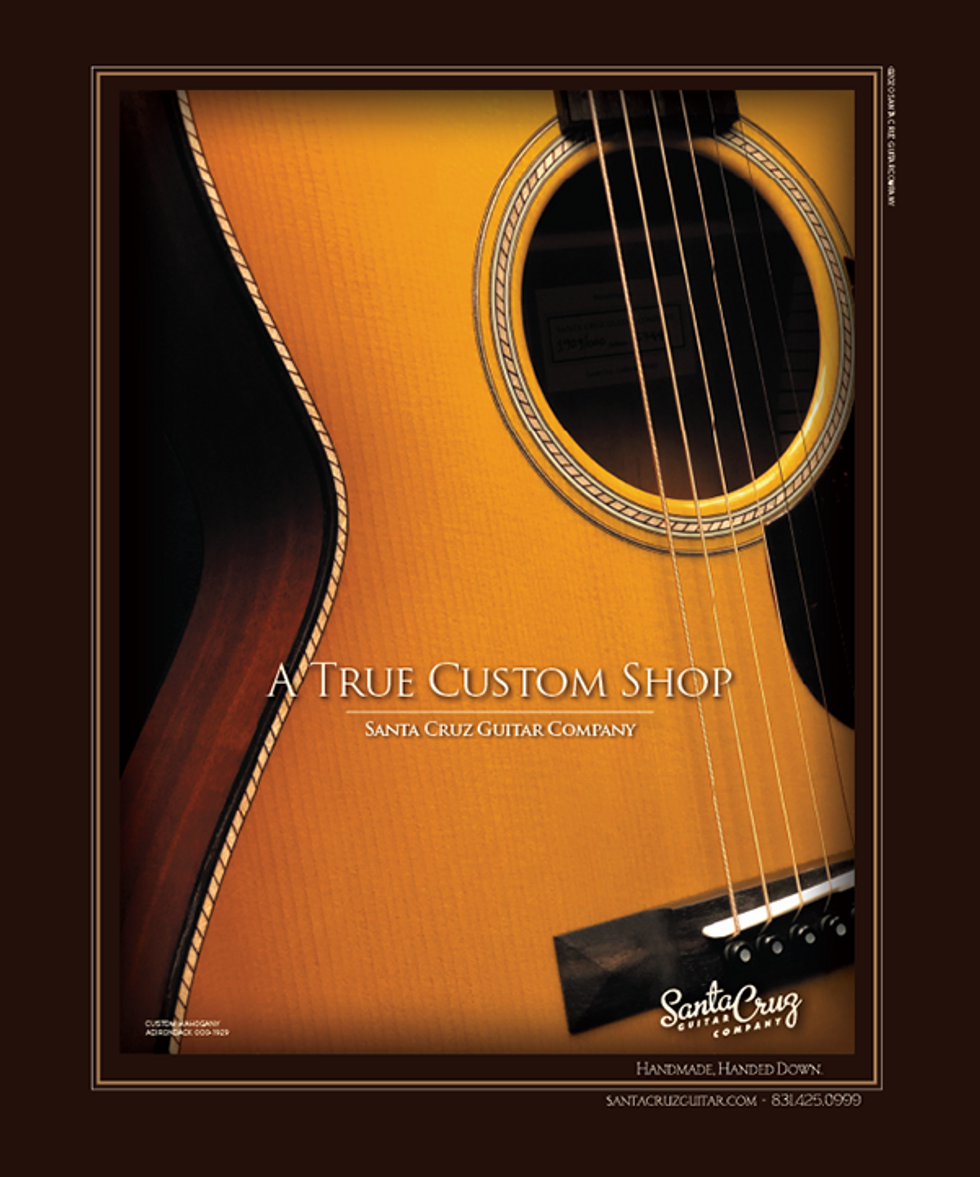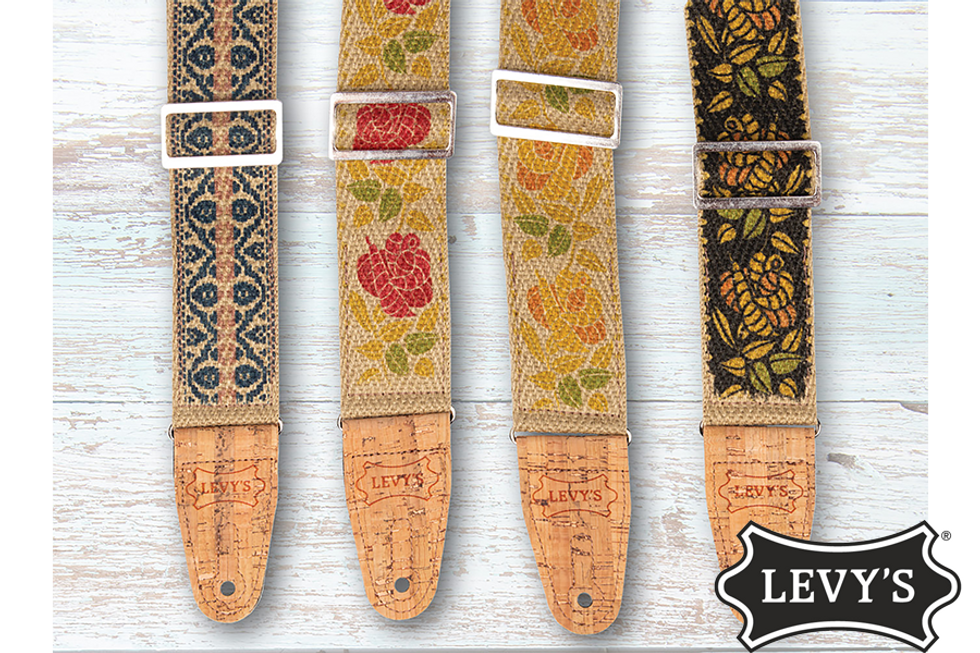 The New MH8P Series Vegan Hemp Series guitar straps by Levy's come in four new beautiful motifs and measure 2"/51mm in width. These organic straps are cruelty-free using sustainable materials and extend from 37"/940mm to 62"/1572mm via silver-colored tri-glide sliding adjustment. Natural hemp webbing and durable 2-ply cork ends safely support your instrument, along with pinhole stitching on both ends to prevent stretching. To address the issue of pick dropping encountered by almost every gigging guitarist, the MH8P Series comes equipped with a convenient 2.5"/64mm inside pocket to provide quick access to extra picks. Hand-crafted in Novia Scotia.

Click here to learn more
Click here to follow Levy's Leathers on Instagram
Levy's Leathers
LR Baggs
The product of nearly 3 years of intensive research and collaboration with a team of PhDs, LR Baggs is thrilled to introduce Voiceprint DI, the next breakthrough chapter in acoustic amplification. Voiceprint DI measures the acoustic response of your guitar by leveraging the processing power of your iPhone® to accurately capture your guitar's one-of-a-kind voice. A Voiceprint is created, transforming your pickup into the most authentic sound we have engineered in our 40+ years.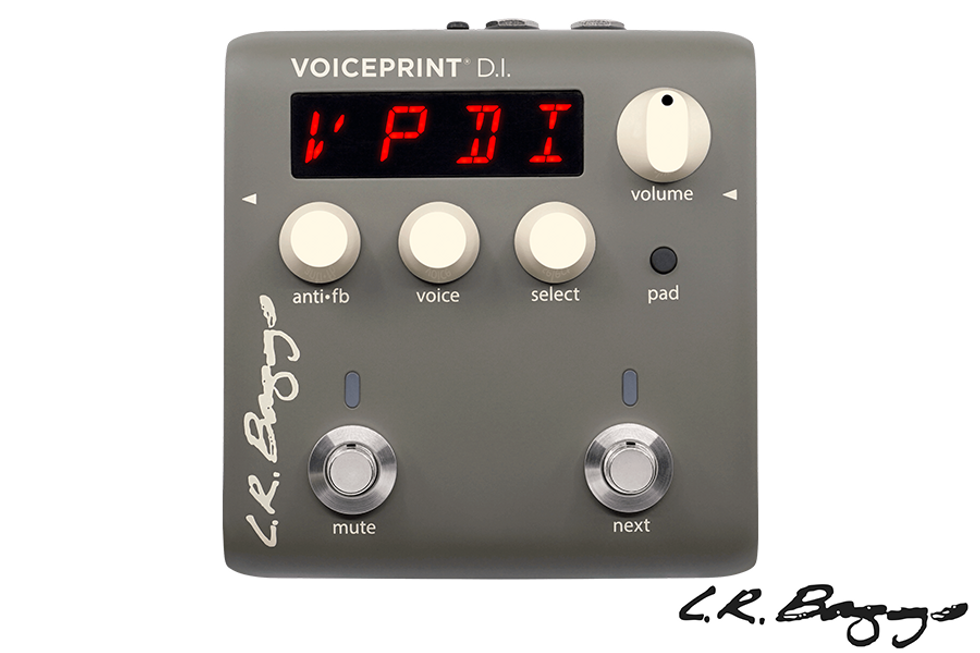 Henriksen Amplifiers
Raise your hand if you only own one guitar… that's what we thought. But do you need a different amplifier for each one? The Bud from Henriksen is no ordinary amplifier; it sounds just as amazing with your acoustic guitars as it does with your electric guitars, regardless of style. The Bud is just 13 lbs and 9"x9"x9" but packs 120 watts of power and a pro-grade feature set that you can truly gig with, record, teach, or just practice.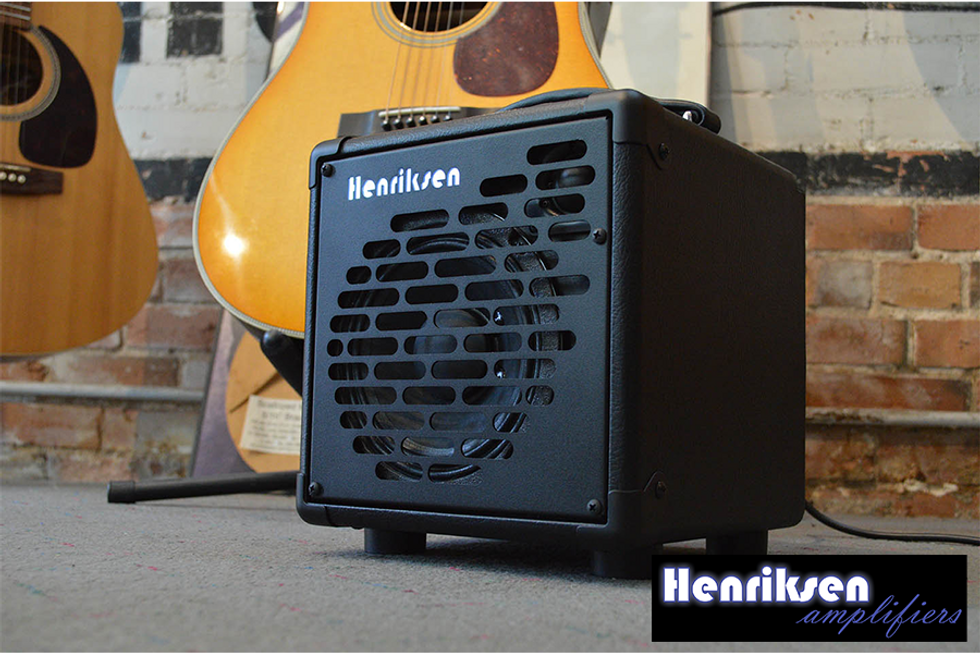 Breedlove Guitars
Powerful and responsive like a dreadnought, tonally the acoustic electric Breedlove Jeff Bridges' Signature Model emphasizes the unique qualities of myrtlewood, with a deep rosewood-like bass, the fundamental clarity of mahogany and the enchanting shimmer of koa. The Breedlove Jeff Bridges signature "All in this Together" project benefits Amazon Conservation Team, which works in partnership with indigenous colleagues to protect rainforests.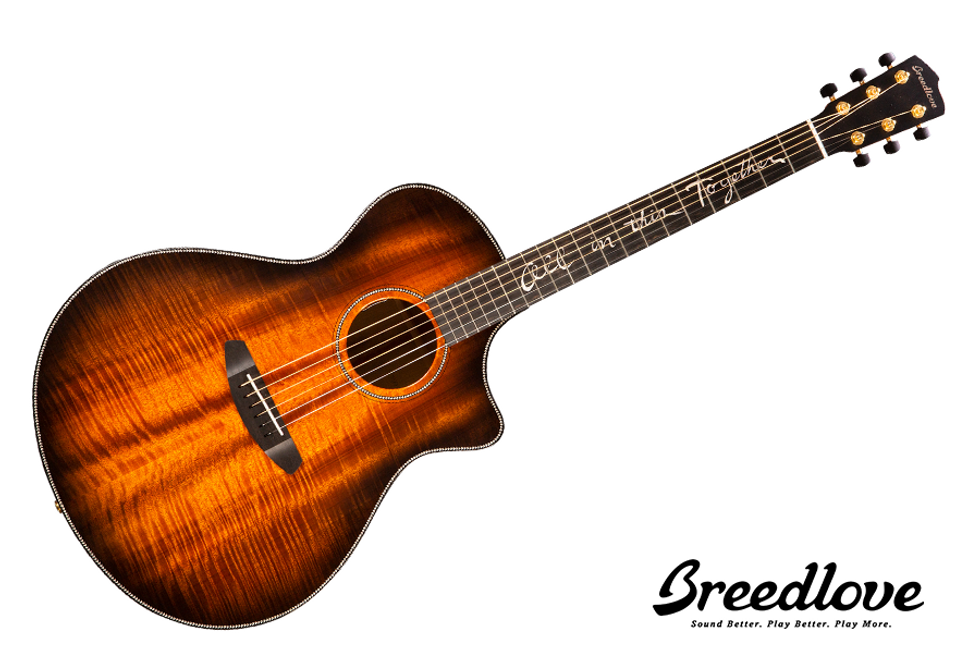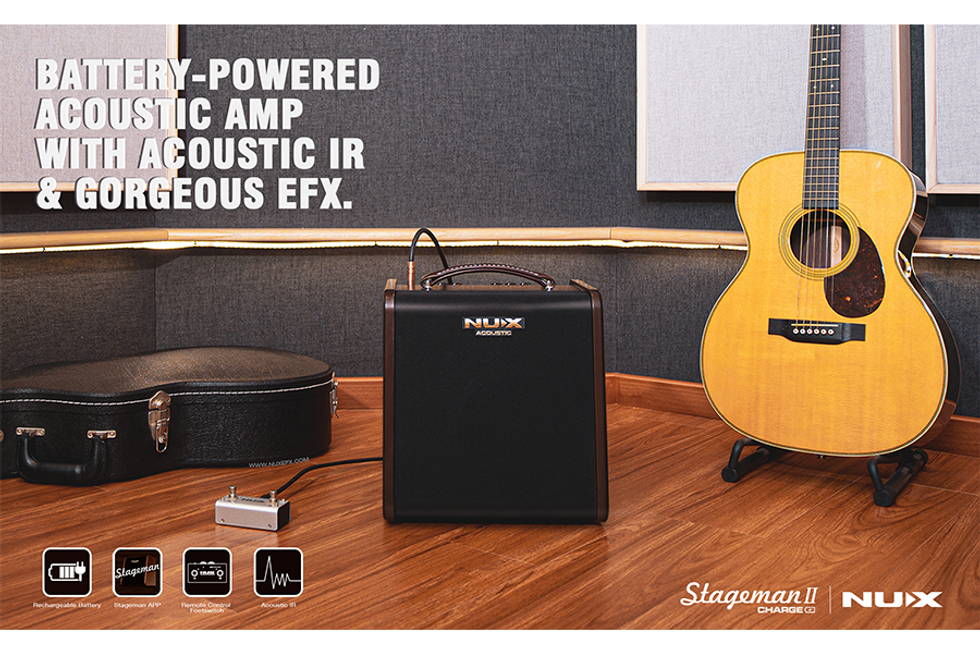 NUX Stageman II Battery-Powered Acoustic Guitar Amplifier features a pure analog preamp with NUX's iconic Core-Image post-effects. It has specific EQ scenes for finger-style as well as strum-style in channel 1, and you can engage built-in Acoustic IRs with a dedicated mobile APP. Acoustic IR is the new trend to make your acoustic sound as natural as micing. Stageman II keeps Drum & Loop, you can control by the original NUX NMP-2 foot-controller. And the built-in rechargeable battery can let you busk on the street for 4 hours.

Highlights:
- 80-watt rich warm sound acoustic amp with 6.5" premium speaker and 1" tweeter
- Rechargeable battery for 4.5 hours outdoor performing
- Built-in Acoustic Impulse Response
- 2 independent channels with routing adjustable post-effects
- Mobile APP for editing and control
- Drum & Loop (60s phrase loop)
- Bluetooth Audio Stream
Click here to learn more
Click here for audio clips
Click here for video
Click here to follow NUX on Instagram
NUX
Archetype: Tom Morello is designed to precisely model the guitarist's longtime amplifier and speaker-cabinet rig, incorporating key processors that replicate his signature sounds.
Neural DSP has precisely virtualized Morello's signature sound in Archetype: Tom Morello. "As much as many of us would like to, we cannot actually be Tom Morello, but Archetype: Tom Morello will allow guitarists to inhabit his sonic soul in a way and to a degree unimaginable before." - Neural DSP

Tom Morello's trademark style — elastic slapping, atmospheric distortion, and effects that resemble turntable scratching — was a crucial component of Rage Against the Machine's rap-metal sonic attack in the late '90s, helping launch Morello and the band to Grammy-winning, multi-platinum success and leading to his recognition by Rolling Stone Magazine as one of the "100 Greatest Guitar Players of All-Time." His innovative techniques have redefined what a guitar virtuoso can be: combining guitar tones and effects with unprecedented creativity, he spearheaded a fusion of classic rock, punk, and hip-hop unlike anything else while simultaneously writing era-defining riffs for both Rage Against the Machine (newly ensconced in the Rock & Roll Hall of Fame) and Audioslave.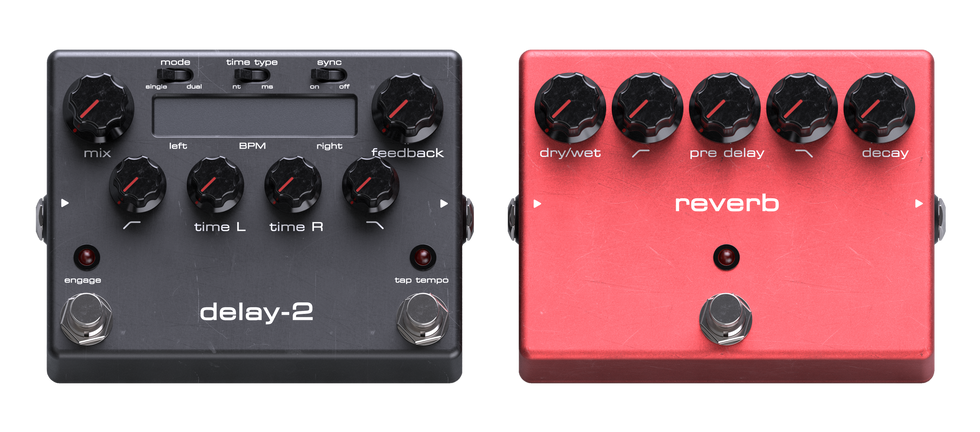 "We have worked tirelessly to perfect the Archetype: Tom Morello plugin to make sure it sounds EXACTLY like my amp and set up," says Morello. "The plugin is a testament to how amazing Neural DSP's proprietary modeling technology is and how meticulous their development process is. I told them I only want to do this if we get it just right, and we got it just right. It's really pretty incredible."
"What we share with all guitarists is a deep and abiding respect for their core sound, their sonic signatures, so to speak," observes Neural CEO Douglas Castro. "Our modeling technology has been able to precisely capture the contemporary sounds of brilliant guitar innovators like Cory Wong and John Petrucci. Now, with the release of the new Archetype: Tom Morello plugin, we've extended our lineup to include one more singular star in the universe of the guitar."

Archetype: Tom Morello is available today for €119. For more information, please visit neuraldsp.com.
Archetype: Tom Morello
A flexible fuzz conjures a unique voice with a vintage accent, with a helping of delectable overdrive sounds on top.
Inhabits a unique tone space on the Brit-fuzz spectrum. Rich low- and mid-gain overdrive, boost, and distortion sounds. Top quality. Thoughtful design.
Highest gain fuzz sounds can be toppy.
5
5
4.5
4.5
Fuzz boxes don't get much prettier than the Focus Fuzz from Great Eastern FX Co. And if you're into mid-to-late-'60s fuzz, you may well find they don't come much cooler sounding either. Great Eastern founder David Greeves describes the sound of the Focus Fuzz as something between a Tone Bender, a Fuzz Face, and a Dallas Rangemaster. Citing those touchstones is not unusual when reaching for a way to describe a new vintage-style fuzz. But in the case of the Focus Fuzz, Greeves isn't making offhanded claims. The Focus Fuzz truly seems to thread a line between the open, bassier qualities of a germanium Fuzz Face and the fierce, metallic, buzzy compression of a Tone Bender. At lower gain settings, it approximates the performance of a Rangemaster in many respects. It's responsive to playing guitar volume and tone dynamics. And it's even tempered at both ends of the gain spectrum, too. Moderate gain settings dish bushels of killer overdrive sounds and jangly near-clean tones. If you can't find a cool dirt sound here, you might consider frog farming instead.
Beautifully Constructed Deconstruction
Great Eastern hails from Cambridge, England—birthplace of the great Pink Floyd. And like the Floyd of old, Great Eastern has a clear affinity for provocative sounds. The company's roster of effects is small but heavy on quality and substance and includes the much-too-modestly-named Small Speaker Overdrive and Design-A-Drive. The Focus Fuzz is built with the same sense of inventiveness and practicality that distinguishes those devices. Circuit construction is immaculately executed on through-hole board. And apart from a few hard-to-source parts, which we'll get into later, the circuit looks easy to service if it fails. I suspect such incidents will be rare.
"The distortion is remarkable. It's articulate and communicates individual string detail clearly, even at high-gain settings."
The Focus Fuzz is more than well-built. It's a clever effect that considers a lot of musical approaches and makes expression within different realms of gain and aggression easy. Apart from the cool fundamental fuzz voice—which so keenly splits the difference between Fuzz Face and Tone Bender—the real highlight of the Focus Fuzz circuit is the fuzz control, which also reduces bias voltage as gain is increased. The concurrent adjustment of the two tone ingredients is a huge part of what makes the Focus Fuzz sound so rich at lower fuzz volumes. And that's a key difference between the Focus Fuzz and many classic circuits, which tend to get spitty and fractured at lower gain levels.
These boosted, overdriven, and sweetly distorted low- and mid-gain sounds are some of the Focus Fuzz's finest voices. And within various, even slight adjustments of the gain and the focus control (which adds gain as you boost treble), you can find toothy Billy Gibbons tones, high octane jangle settings, punky grind, and many more shades of harmonically charged boost and drive. As for the Focus Fuzz in wide-open mode? Well, it's a ripper. Lead tones are punky, focused, and white hot. Stooges riffs are explosive. And if you're desperate to rage, the Focus Fuzz is beautiful therapy.
The Verdict
There's only one bummer about the Focus Fuzz. It's hard to find. Greeves initially limited production to 250 units—largely because the Russian invasion of Ukraine complicated sourcing the NOS transistors at the heart of the pedal. Greeves plans additional runs when he can obtain additional transistors. In the meantime, he's planning a silicon version that he can reliably keep in production.
However scarce the Focus Fuzz becomes, it's worth seeking, buying, or borrowing. Because if you go into a session or a gig with unfamiliar backline or in new surroundings, the Focus Fuzz can be a source of much comfort and reassurance. If you're patient enough to master the simple but complex relationships that can exist between the Focus Fuzz control array and the controls on your guitar, you can conjure scores of colorful treble-boosted, overdriven, distorted, and freak-fuzzed tones that can situate themselves boldly in a live or recorded setting. At around $285 at the time of this writing, the Focus Fuzz has a luxurious price tag, but its range and utility make the price seem relatively modest.
Photo by Alysse Gafkjen
Looking back on their latest releases, the two bluegrass phenoms and friends sit down with one another to talk musical heritage, stage fright, gear, and more.
In any music scene, it's natural that talented contemporaries will find each other and form fast, harmonious fraternity. It's no surprise, then, that Nashville-based bluegrass virtuosos Billy Strings and Molly Tuttle became close friends and collaborators as early as 2017—when they were both just 24—and, as is now somewhat common knowledge, were one-time roommates. Tuttle was first featured on Strings' full-length release, Turmoil & Tinfoil, and a few years later, Strings guested on Tuttle's Grammy-winning 2022 album, Crooked Tree, on the track "Dooley's Farm," while performing together often in the interim.
The pair have a lot in common, and we thought it would be a great idea to put them together to interview one another. "Billy and I, we both grew up playing with our dads," Tuttle shares at the very beginning of the conversation. Tuttle made her first professional appearance as a recording artist at 13, when she and her father, Jack Tuttle, released The Old Apple Tree. Since her 2019 solo debut, When You're Ready, Tuttle has evolved through both warm and peppery country tones and her original, adventurous approach to bluegrass, circling back to the genre's traditional homey twang on Crooked Tree. A new album, City of Gold, is due July 21—and, inspired by her constant touring over the last few years, will offer 13 new tracks that capture the electric energy of the band's live shows.
More recently, Strings felt a sudden sense of urgency to record with his father, Terry Barber, and in November 2022, he put out Me/And/Dad, on which the two play 14 classic bluegrass tunes. As Tuttle comments with fondness below, Strings has a distinctive Doc Watson-esque attack, something that gets flavored by a death metal edge—heard in the every-so-often spectral chord and touch of grimness—thanks to his background in that scene. He recorded his latest single, "California Sober," with Willie Nelson, and can be heard in duet with Tommy Emmanuel on the Australian guitarist's new single, "Doc's Guitar/Black Mountain Rag."
Dooley's Farm (feat. Billy Strings)
While Strings grew up in Michigan and Tuttle the San Francisco Bay Area, much of their upbringing happened in parallel. Both musicians experienced turning-point moments in their teenage years, where they discovered that not only did their peers accept them for their bluegrass aptitude but celebrated them. For Strings, it happened when he excited his "hipster" friends with a performance of "Black Mountain Rag" at a house party, and for Tuttle, around the time Mumford & Sons was gaining popularity, her classmates discovered her banjo talents—and she became the "banjo girl."
"Bluegrass is the music that can make me laugh or cry, that I really feel in my soul, and so my electric guitar started collecting dust."—Billy Strings
Now deep into their discographies, the 30-year-old phenoms took a pause before (and amidst) tour dates to reconnect and discuss the many experiences they've shared in modern Americana music. The following conversation offers a view into that world, as well as unique insights into why the two get along so well as both musicians and people.
Molly Tuttle: Billy, you made that awesome new record with your dad. When you were growing up playing music with your dad, did you ever feel like there was a disconnect between the bluegrass side of what you did and other music you played with your peers, or listened to with your peers?
Billy Strings: Yeah, I remember it was probably around the time I was in middle school—I was a skateboarder, and I was playing video games and just hangin' out with friends. I was getting too cool to be hanging out with my dad's old friends playing bluegrass. I was like, "Man, I want to play music with people with common interests, not just sitting here talking about Gunsmoke or something."
But I joined metal bands and got that out of my system, and eventually, I came back around full circle and just had this realization that bluegrass is what I cut my teeth on and what I was spoon-fed as a boy, and it's really where my heart truly is. Bluegrass is the music that can make me laugh or cry, that I really feel in my soul, and so my electric guitar started collecting dust.
Tuttle: I really resonate with that, because I've gone through so many phases of trying to figure out who I am musically, and it took me longer to accept bluegrass as part of who I am. And it really is what makes me, me. But how do I tell my own story through bluegrass? 'Cause there are those two ends of the spectrum. I feel like I've gone the other way and been like, "Well, I'm not just a bluegrass musician, I play all this other stuff too." And then I've also felt like, I want to play bluegrass and make it authentic to the genre. It kind of came down to songwriting, to me—like, how do I tell my story through this music and show how it came to be such a big part of my life?
The two bluegrass virtuosos both grew up learning how to play from their fathers, one in California (Tuttle), the other in Michigan (Strings).
Photo by Alysse Gafkjen
Strings: What are some of your earliest memories of playing with your dad? Do you have any big moments as a child that you were like, "This is what I'm doing—I'm a guitar player"?
Tuttle: I remember as a kid, I played a lot with my dad and we would play around the area where I grew up, in the Bay Area—play different local shows. One big moment for me, when I was like 12 or 13, was getting to go to Hardly Strictly Bluegrass in San Francisco and seeing Earl Scruggs, Hazel Dickens…. Me and my dad somehow finagled backstage passes and got to go to this afterparty, and Hazel was there. It was just so cool. Gillian Welch was there, and Dave Rawlings. He was like, my guitar hero. I remember going into the greenroom to put my stuff down and seeing him just sitting there with a guitar, and that blew my mind. Just seeing people like that up close was like, "Whoa, I could actually do this, and this world feels like where I belong. I could see myself doing this for a long time." I realized I just wanted to play music as much as possible.
What was the Michigan music scene like for you growing up? Were there festivals or anything that was really important to you?
Strings: Well, I didn't go to many festivals. At least, when I was young and growing up and first learning how to play, it was more just like me and my dad, my uncle Brad Lasko, and a couple buddies sittin' around picking by the creek. But all these years later…. I watch other people on stage and I'm like, "How the fuck do they do that? How do they get up there and just play and sing?" I do that too, but I don't think I do it like other people do. I was at this festival in Texas [South by Southwest], and I was nervous watching other performers! I was nervous for them, like, "Oh my gosh, she's just up there singing and laying her heart out there! That is terrifying!"
Tuttle: [Laughs.]
Billy Strings' Gear
On String's latest single, "California Sober," he plays with the inimitable Willie Nelson.
Photo by Alysse Gafkjen
Guitars & Banjo
2017 Preston Thompson DBA Brazilian Rosewood Dreadnought, "Frankenstein"
2019 Preston Thompson DBA Brazilian Rosewood Dreadnought, "The Bride"
1944 Martin D-28
Rickard Open-Back Banjo
Effects
Grace Design BiX Preamp
Strymon Lex Rotary
Electro-Harmonix Micro Pog
Electro-Harmonix Freeze
Electro-Harmonix Pitch Fork
Electro-Harmonix Intelligent Harmony Machine
MXR Bass Envelope Filter
Red Panda Raster
Source Audio C4 Synth
Source Audio Nemesis Delay
Source Audio EQ2
Boss DC-2W Waza Craft Dimension C
Boss DD-8Boss SY-1
NativeAudio Pretty Bird Woman
Chase Bliss Wombtone MKII
Chase Bliss Mood
Chase Bliss CXM 1978
DigiTech Polara
Peterson StroboStomp HD Pedal Tuner
Ernie Ball 40th Anniversary Volume Pedal
Mission Engineering Expression Pedals
Strings & Picks
D'Addario Medium, XS Coated Phosphor Bronze (.013–.056)
Blue Chip TP48 Speed Bevel Right Hand
Strings: It's definitely a weird thing. I still just do not understand how we can get up on stage and do whatever it is that we do.
Tuttle: Do you get any sort of stage fright ever? For me it comes and goes. If you think about it too much.… Sometimes I'm like, what if I don't remember a single word to any of my songs? [Laughs.]
Strings: I just am always in a state of anxiety because of my career [laughs]. There's all this pressure. But I'm usually fine once I get out there. It's leading up to it. Even right now. I've been home for two or three weeks, and I'm leaving the day after tomorrow to go back on tour, and I'm scared that I don't remember how to do it! I don't know if I remember how to make a set list. I don't know if I remember if I can still perform a show. But once you get back out there, you just throw yourself into the ring and it's kind of like them guys that ride them bulls or something. You just kind of strap on, like, "Fuck it, here we go—8 seconds, hold on!"
Tuttle: [Laughs.] I feel like it's this third thing, like your subconscious takes over and then you remember how to do it. But if you start thinking about it in advance…. We took some time off over the winter break and I had the same feeling, like, "Whoa, how did I do that before?" It really is kind of an extreme thing that we do: traveling all over the place, playing in front of a lot of people.
Strings: But shit, what the hell else are we going to do? Heavy lifting?
PG: Molly, I know Crooked Tree came out about a year ago now. For your earlier recordings, you said that you were trying to experiment musically, whereas this one was more traditional. Is that right?
Tuttle: Yeah, I kind of went back to the bluegrass sound that I grew up with. My first full record, When You're Ready, I'd just gotten to Nashville. I was writing a bunch of songs where I didn't know what category they fit into genre-wise. I had so much fun making that record; I really got to experiment with a different style. But then I think something happened in the pandemic lockdown. I got so nostalgic for that music I grew up with, and I missed my family; I missed the community aspect of bluegrass. I love this kind of music; it is folk music, in a way, where it gets passed down from generation to generation. It's such an organic style of music that brings people together.
So, I started writing bluegrass songs for fun. I was like, "What I feel like I hear bluegrass missing these days, when I turn on the radio, is songs that sound original." So, I wanted to write songs that could be sung in a bluegrass band, but also told my point-of-view and my story. Once I started, it was hard to stop, and I realized, "I have a full album of songs now, I might as well go into the studio this summer and try to knock out a record."
Molly Tuttle's Gear
Tuttle has been performing professionally since the age of 13 but didn't blow her bluegrass cover in school until her later teens.
Photo by Alysse Gafkjen
Guitars
Prewar Guitar Company Brazilian Rosewood Dreadnought
Effects
Grace Design FELiX
Audio Sprockets ToneDexter Acoustic Instrument Preamp
Strings & Picks
D'Addario Medium Coated Phosphor Bronze

Dunlop JD Jazztone 207
Strings: And you won a Grammy for it. And I was so happy, because I was just like, she deserves this so much. Obviously, this always gets brought up, but we used to live in the same house—we used to be roommates. And I would always hear Molly practicing and shit, and I'd be like, "Fuck, man, I suck!" [Laughs.]
Tuttle: [Laughs.] I get that feeling when I hear you play, because I feel like we have such different styles. I'm like, "I could never do what Billy is doing." The way you attack the guitar—I hear Doc Watson, but then there's also your metal influence as well. I'm just in awe of your playing.
Strings: I'm just fakin' it. I'm just wingin' it the whole time, constantly. But are you still usin' the same pick? Those little black things? What are those?
"Sometimes it may not look like I'm tensing up from someone watching me playing, but inside, I am kind of tense. But I think it is almost meditative, where you have to let go and let yourself play."—Molly Tuttle
Tuttle: Dunlop Jazztone picks. I feel like I should switch. They're not fancy picks, and sometimes I'll try out other picks and people will be like, "That sounds really good." [Laughs.] I'm just so used to them; I've used the same picks since I was 10 years old. They're pretty heavy picks.
Strings: Well, that's your sound, where you're comfortable. I'm finding that that's what it's all about, for me anyways, is trying to make it comfortable to play. When I watch other people play, like you, or [Bryan] Sutton, it looks like almost kind of effortless in a way. There's not all this tension, there's not veins popping out [laughs]. I'm straining, but some people I see play and there's just wonderful technique.
Tuttle: I have that too. Sometimes it may not look like I'm tensing up from someone watching me playing, but inside, I am kind of tense. And that's when I feel like my playing doesn't come through as well. But I think it is almost meditative, where you have to let go and let yourself play.
When Strings and Tuttle lived together in Nashville, they both felt intimidated when overhearing the other practicing.
Photo by Alysse Gafkjen
Strings: What kind of strings do you use?
Tuttle: I use D'Addario medium gauge [phosphor bronze]. I use the coated ones because my hands are very acidic.
Strings: Me too! I use the same ones! Shout-out to D'Addario .013–.056 medium gauge phosphor bronze, right? Gotta have that medium gauge, gotta have that coated, 'cause we sweat like crazy. And they don't break! What guitar are you playing mostly on stage? Which one is the one that's doin' it for ya?
Tuttle: Right now, I'm using my Prewar Guitar Company. It's a Brazilian rosewood D-28 style. I feel like the action and setup stay pretty even on tour, and I love the tone of it. That's my current fave—what about you?
Strings: Still my [Preston] Thompson that I've been using forever. Brazilian, spruce-top dreadnought. I've been playing it for several years and that's the guitar that I play on stage. It's been through hell. It's been smashed and it's been put back together. But it always sounds the best plugged in. I use a K&K pickup and I run it through a [Grace Design BiX]. Also, I have a '45 Martin that I just put a pickup in. I just wanted to have an old one that I can play on stage. But every time, I go back to Old Faithful. I started calling that guitar "Frankenstein" originally because I put all those different pickups in it, and the switch, and it's got a microphone installed on the inside that goes to my in-ears. And I had them make me another one just like it, and that's "The Bride."
This isn't guitar nerdy stuff, but I have this song, "Away from the Mire." I wrote it when I got into a fight with my brother. Then, one night when I was on stage singin' it, I realized that I wrote that song for myself; I was the one that needed to hear it. Do you have a song like that?
Tuttle: Definitely. I think the first therapeutic song that I remember recording of mine was "Good Enough," that I recorded on my first ever EP. It's about accepting yourself. I think I was struggling at the time with anxiety, and just getting started in my career and not knowing where things were going. I was trying to help myself stay in the moment. And I feel like that's still a theme that I still write about. It means different things to me throughout my life.
"I think our duty is just to bring a little joy to people's day. And sometimes they can give it back to us by accepting our audible diaries that we pour into our songs."—Billy Strings
Strings: Well, just keep doing the work, because it's beautiful stuff and we all need it! I think our duty is just to bring a little joy to people's day. And sometimes they can give it back to us by accepting our audible diaries that we pour into our songs. We're lucky to be able to do what we do, and I'm stoked watching you and your band out there kicking ass. It's just fuckin' awesome.
Tuttle: Likewise! I just love how you're bringing this music to the masses, really educating people too about where it came from and your heroes and why it's so important to you.
Strings:
I guess we just gotta keep our sticks on the ice and keep truckin'. 'Cause I think we're both doing good, and if we just keep our heads down and keep playing guitar, I think we're going to be alright.
YouTube It
It doesn't take a trained eye to appreciate the wild shredding energy of Billy Strings and Molly Tuttle, seen in this live performance of Strings' "Billy in the Lowground."