While some companies have been around longer, Dr. Z is arguably one of the kingpins of boutique amplification. The Cleveland, Ohio, amp builder has some seriously heavyweight customers, including
While some companies have been around longer, Dr. Z is arguably one of the kingpins of boutique amplification. The Cleveland, Ohio, amp builder has some seriously heavyweight customers, including Joe Walsh and Brad Paisley. And even if Dr. Z isn't yet a household name, with more than a dozen amplifiers to their name (and counting), you can't say they're not trying.
One of the company's latest creations, the Maz 8, is an 8-watt baby Godzilla of an amp that's available as a stand-alone head or in three combo variations (the 19 1/4" x 19 1/2" x 10 1/2" 1x12 Studio reviewed here, the 1x12 Standard, or the 2x10, the latter two of which measure 23" x 20 1/8" x 10"). Regardless of format, the Maz 8 is a godsend to griping sound guys and players who've had to endure the indignity of playing a million-watt stack with the volume on 2. For anyone who's been through the experience and grown tired of compromising body for volume, the EL84-powered Maz 8 is one source of light at the end of the tunnel.
Syrupy Short Stack
The Maz 8 Studio has a sleek modern design with the elegant touches of a classic. Standard black textured vinyl, white piping, and a silver-and-black grille cloth adorn the slightly slanted frame, and the open-backed combo weighs a reasonable 37 pounds. You can also hook up an external cabinet using the 4, 8, and 16 Ω speaker outputs. Though the power section relies on a single EL84, four 12AX7s and a single 12AT7 drive the preamp.
The Maz 8 is a very close relative of Dr. Z's super-successful Maz 18. If you're at all familiar with the 18, you'll notice that the more diminutive Maz shares the same smart control configuration. Hi and lo inputs suit a wide range of pickups, and humbucker fans looking to clean up their act a little will be pleased with the lo input's 3 dB gain reduction. The EQ is comprised of treble, middle and bass controls. There's also a cut control that acts much like a presence control—once you've dialed in your desired EQ, you can roll cut clockwise to increase sparkle and definition in the top end, or leave it rolled back for more of a vintage sound.
Gain is controlled via a traditional volume and master setup. If you need cleaner output, just keep master higher than volume. To fish up a more rugged crunch, push the volume knob and roll off the master. Once you've dialed in the ideal relationship between the two, you can use the onboard Dr. Z Brake Lite attenuator that's mounted alongside the single Celestion G12H speaker. With five levels of dB limiting, you can dial in your desired mix of volume and master and limit your overall output without sacrificing too much tone.
Other tone tools in the Dr. Z's box of tricks include a spring reverb, and both effects send and return jacks and a cool triode/pentode switch on the back panel. This latter switch can be used to significantly change the Maz 8's voice. In pentode mode, you get the singing characteristics of a higher-wattage amp with a little more headroom. Triode mode gives the Maz 8 a vintage dialect with a uniform, savory gain. Both voices respond beautifully to the EQ, creating a seemingly endless buffet of tones that can keep up whether you're tinkering with chicken-pickin' and slithering slide or ground-shaking AC/DC riffage. And should you need a final boost for your leads, the provided footswitch bypasses the EQ and feeds a straight line through the volume, master, and cut controls. And, yes, it's pretty hot.
Tone Across Time
In triode mode, a Fender Telecaster's bridge pickup coaxes a bright voice from the Dr. Z that sounds fullest with a bump in the bass and cut set around noon. These settings resulted in a nice midrange honk that both complemented the Tele and screamed blackface Fender. And just as with an old Fender combo, the high end was rarely harsh or unpleasant. If you want a bit more kick for leads, the EQ bypass yields an instant blues howl that's dead perfect for sorrowful George Harrison slides and Clapton leads.
A Stratocaster driving the Maz 8 in pentode mode and with the EQ bypassed seemed to double the gain, and at times drove the Strat to the verge of shrieking— which was easy enough to fix by rolling back the cut control. Doing so transformed the Maz 8 from red-blooded, Bakersfieldbred American tones to brawny Brit sounds that let you channel a hyperactive Rory Gallagher raging on "Off the Handle." Shifting to a mellower mood is as easy as bringing the EQ back into the signal chain, which drops the gain and enables you to bump the bass a touch to round off singlecoil stabbiness.
Re-engaging the EQ bypass in pentode mode, with the volume and master set at 11 o'clock, catapulted a Les Paul into a state of late-'70s Thin Lizzy excess. And here again, the cut control was especially effective. If you're ever dealt with soupy, flat tone when you play humbuckers through a lowwattage amp, the cut knob could be your new best friend: Set it in the right spot with high-gain settings, and it'll keep 'buckers sailing in seas of smooth sustain.
Ratings
Pros:
Excellent range of voices and control. sturdy build.
Cons:
A bit pricey.
Tones: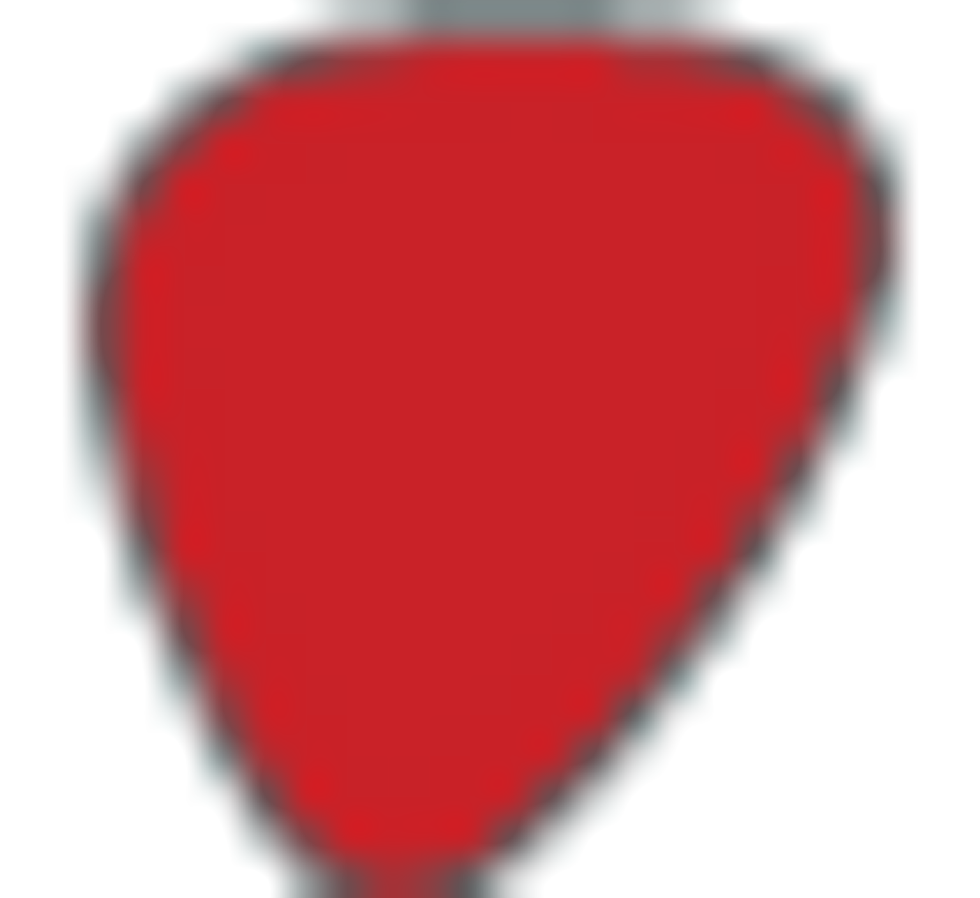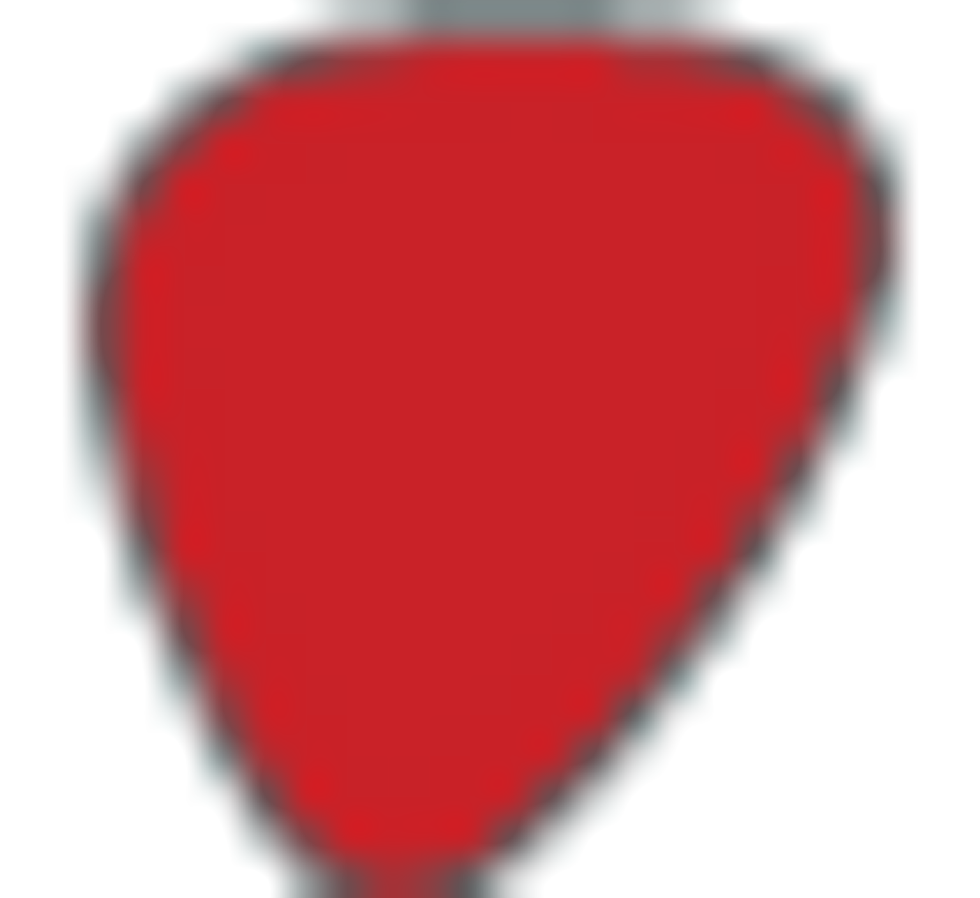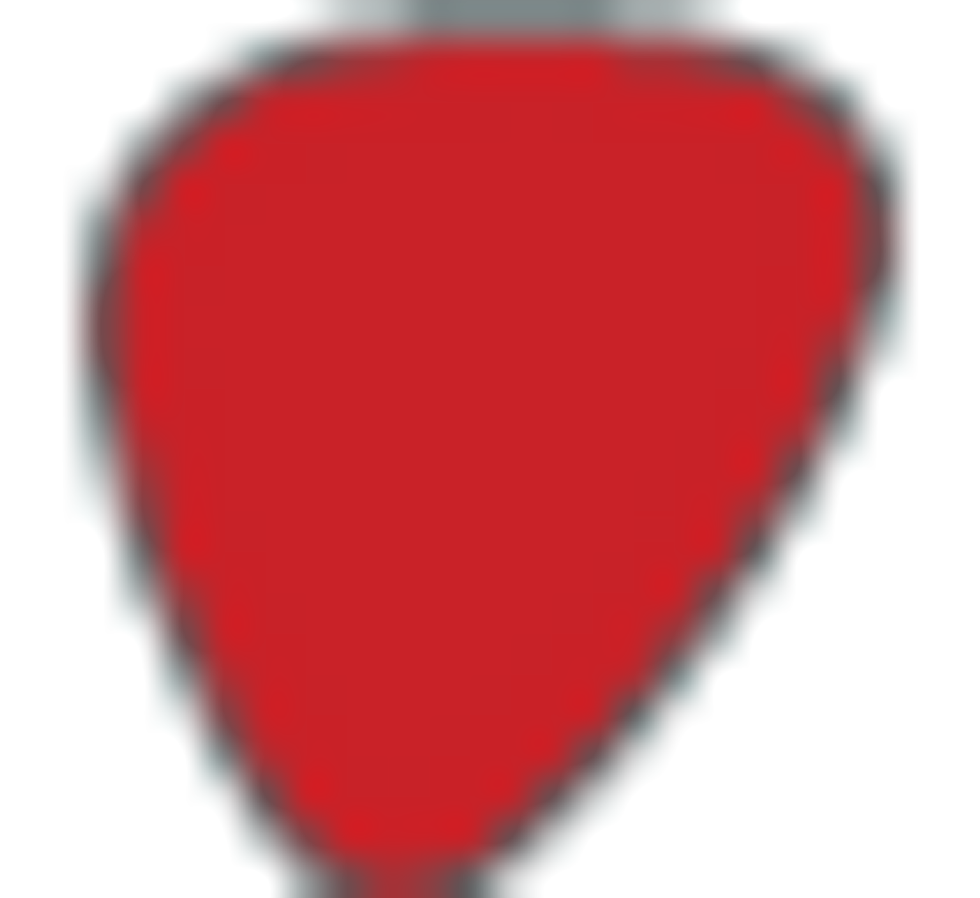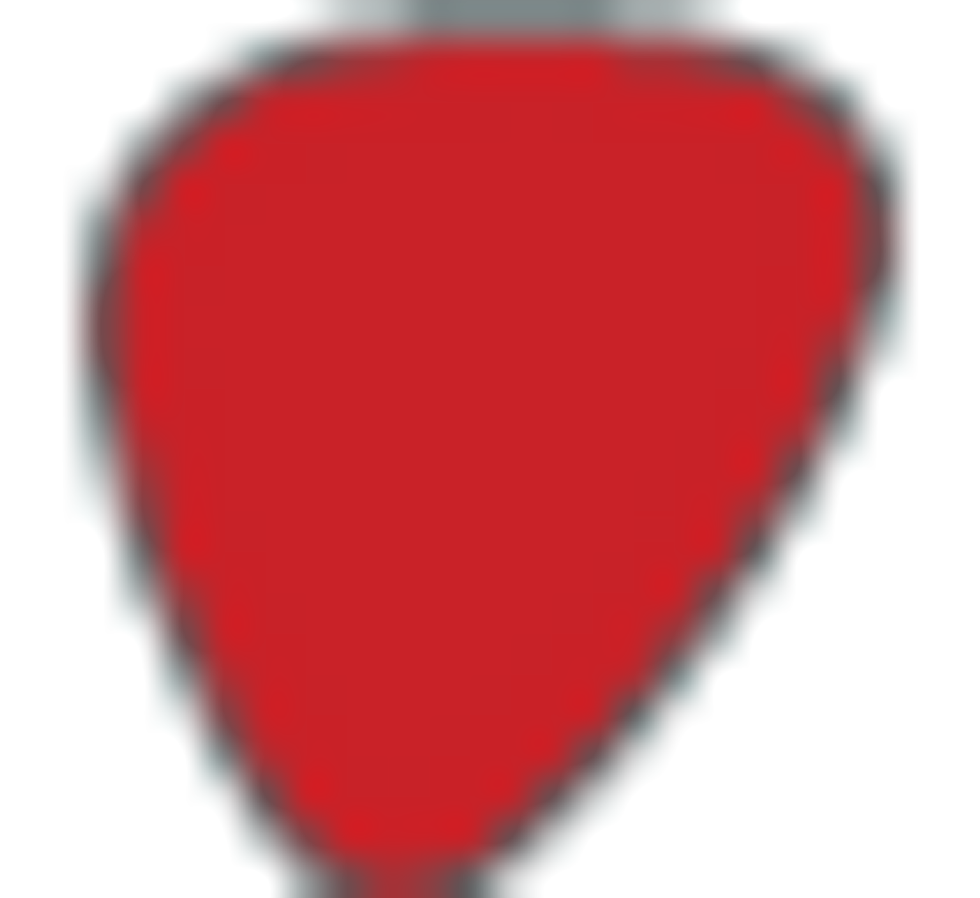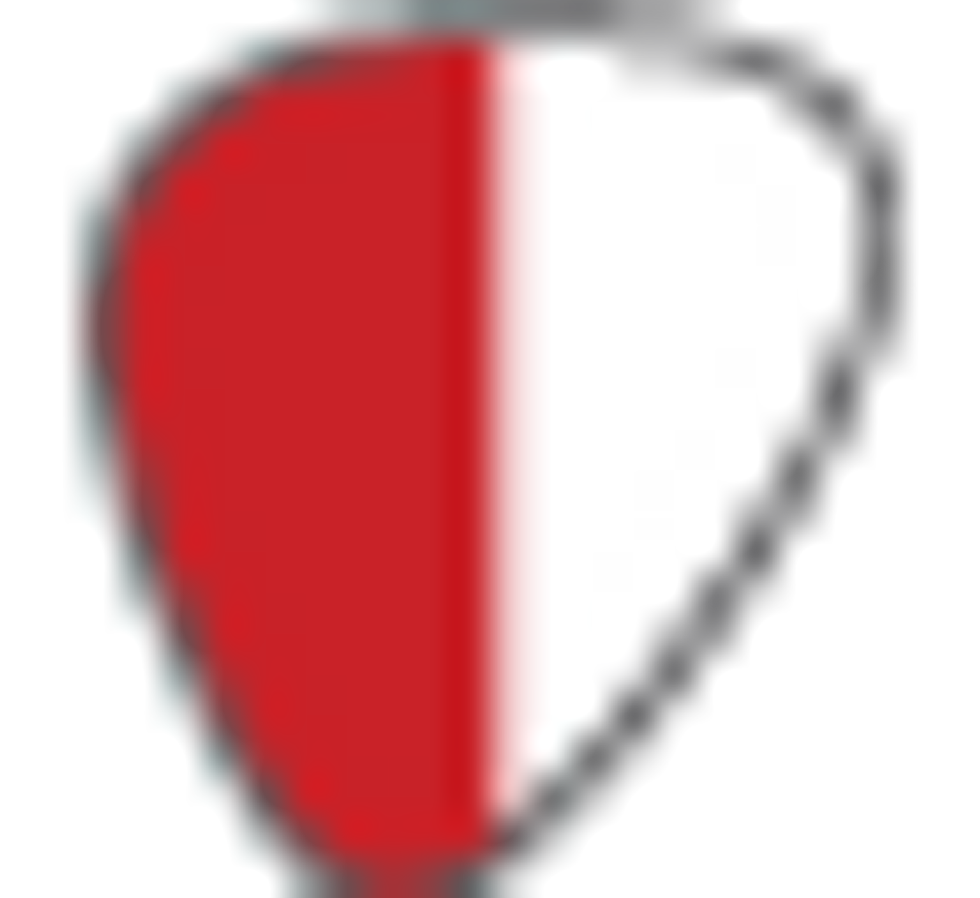 Ease of Use: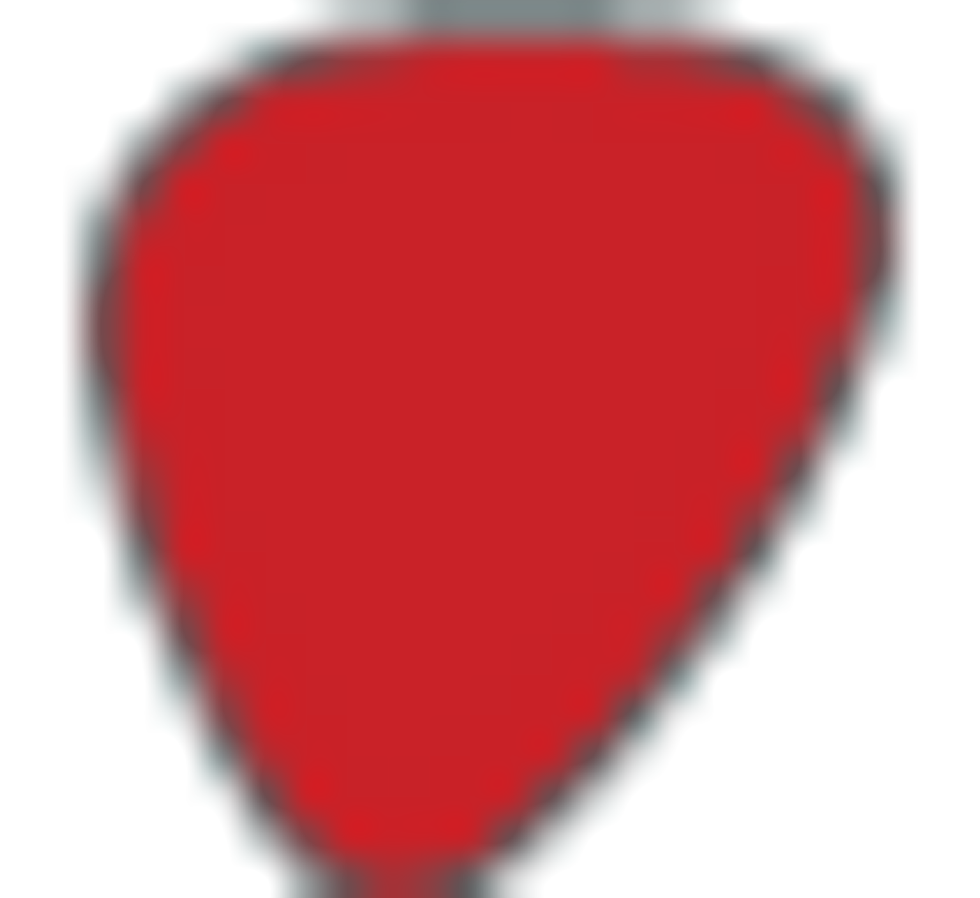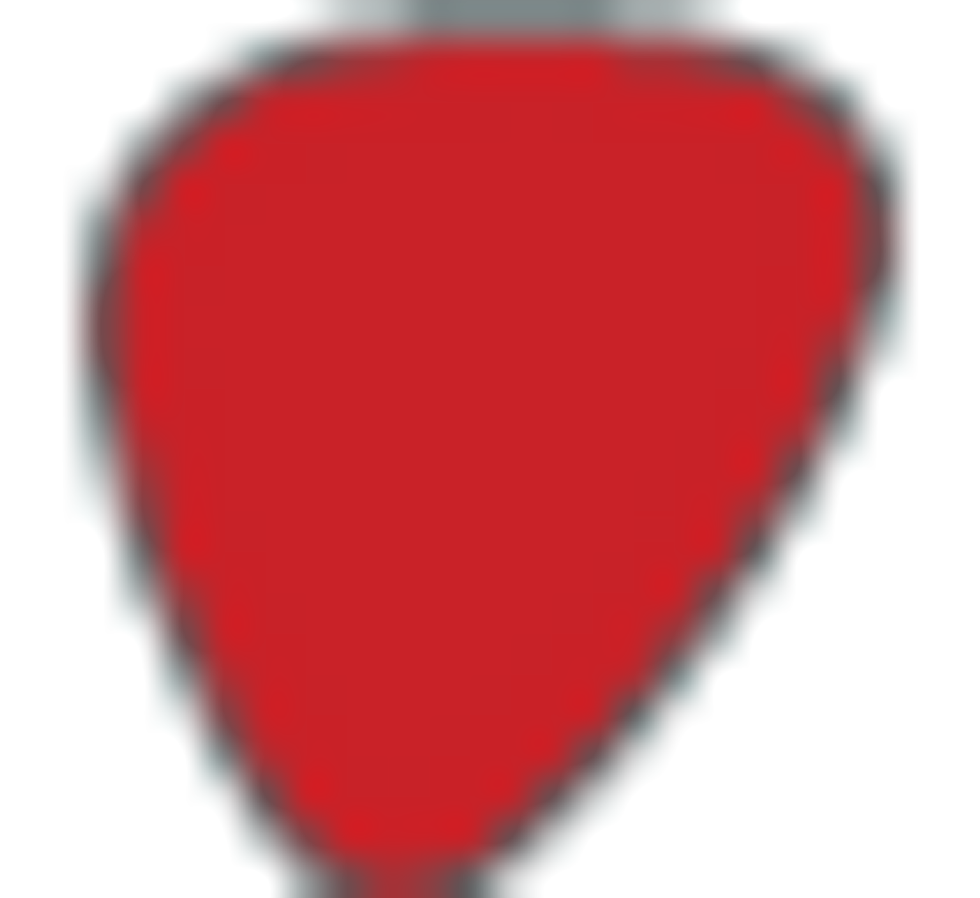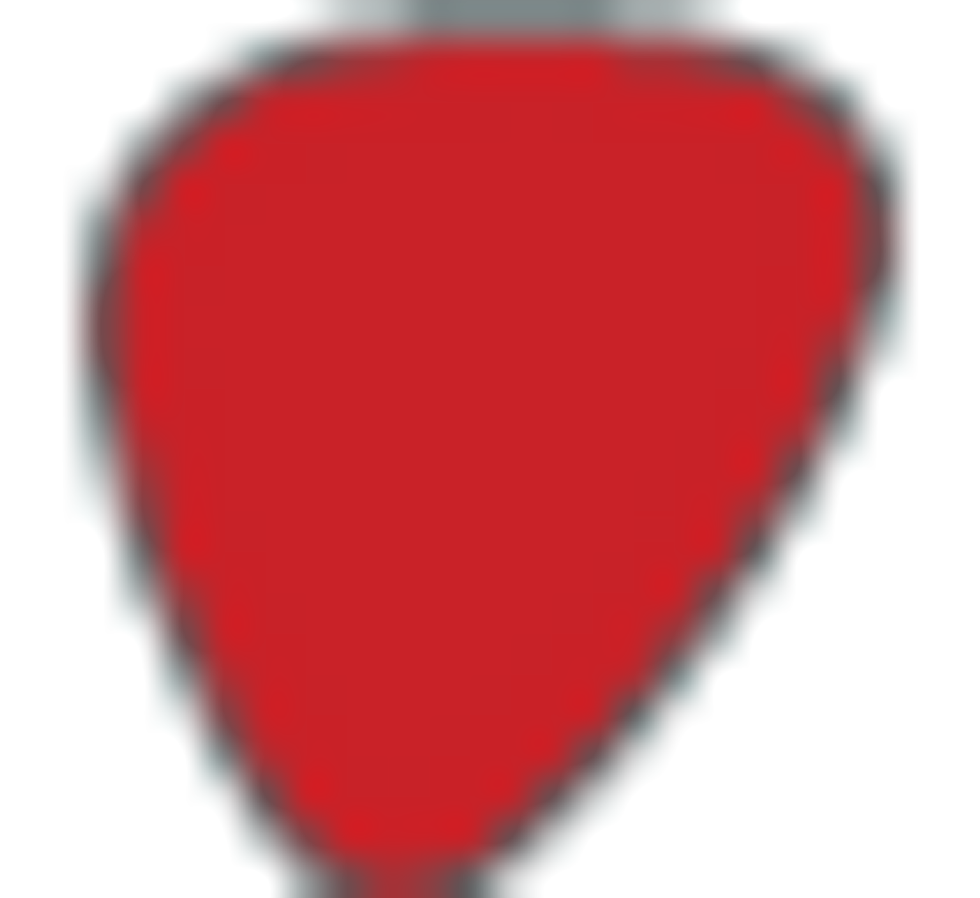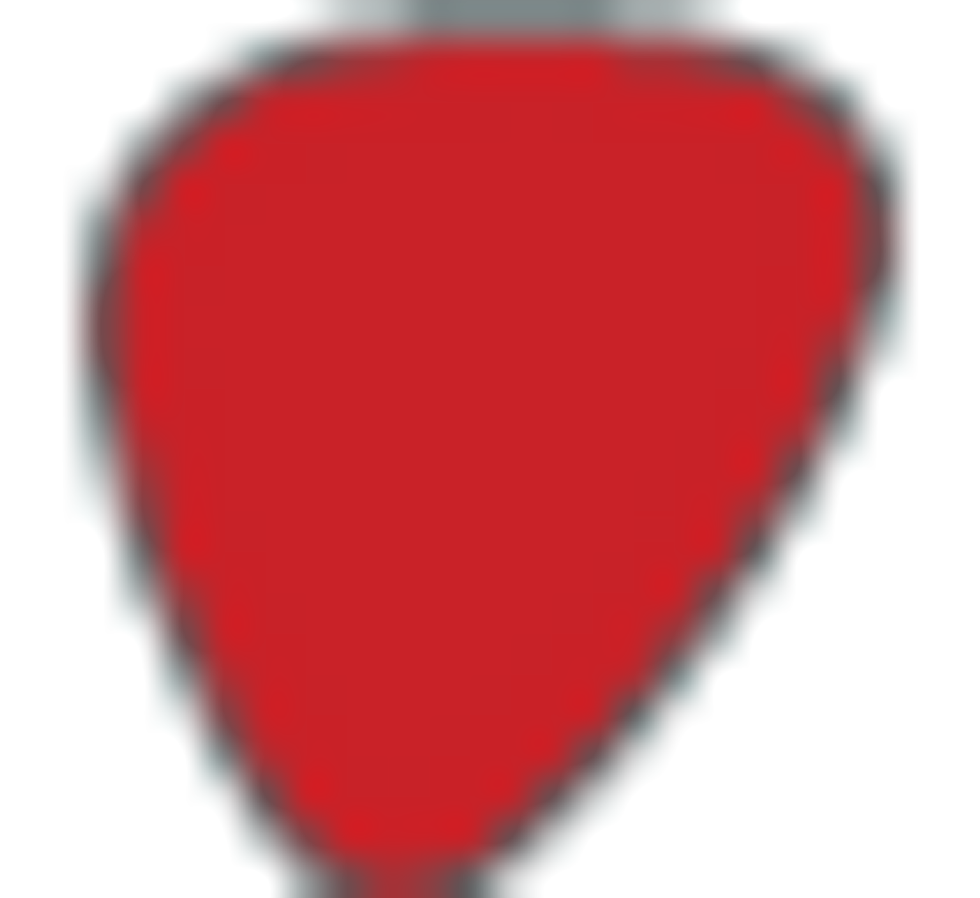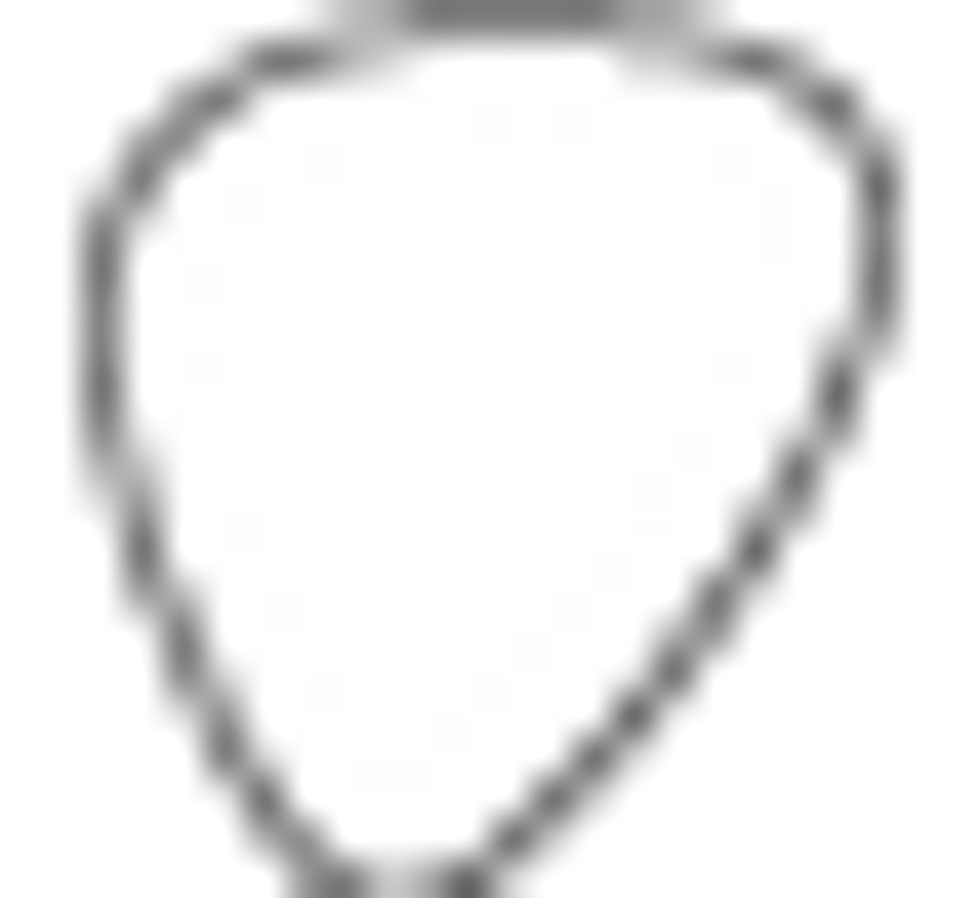 Build: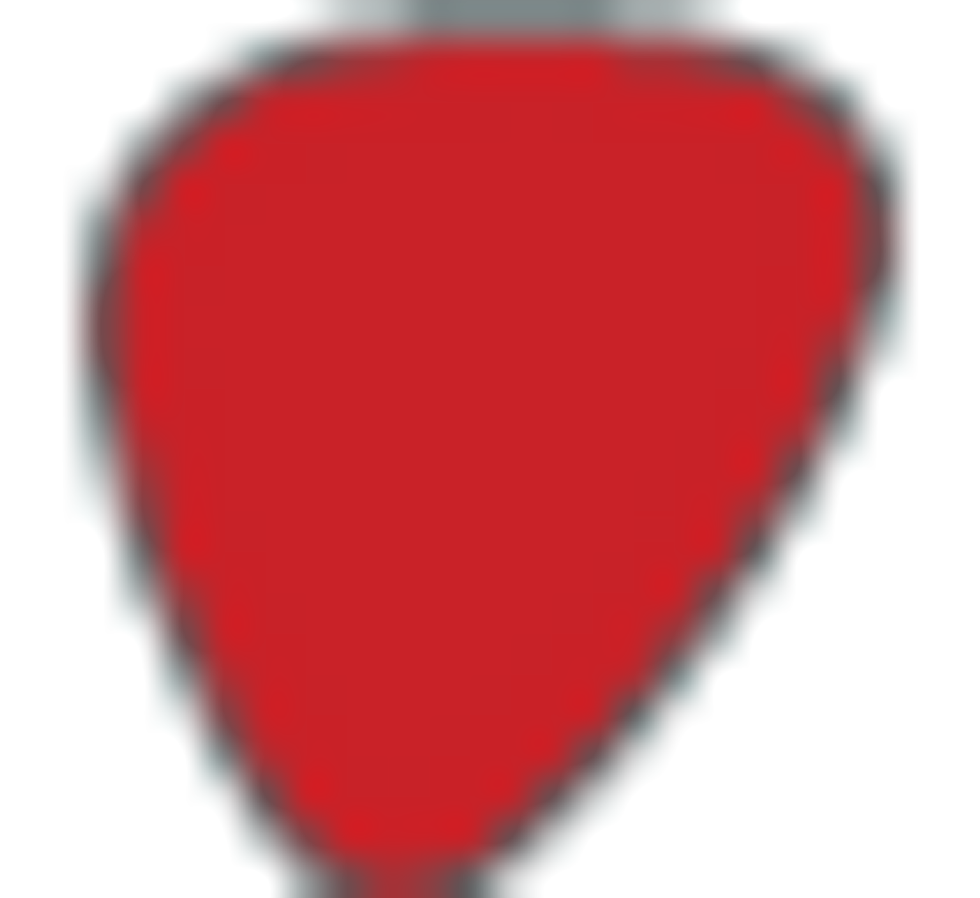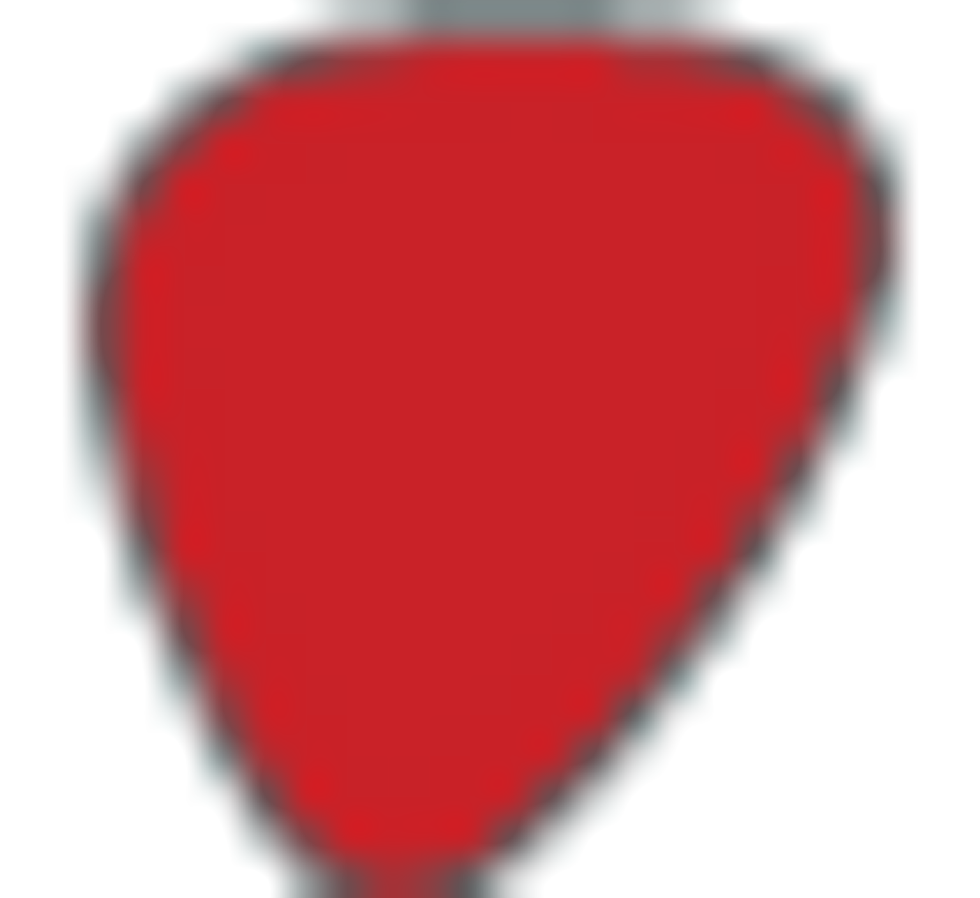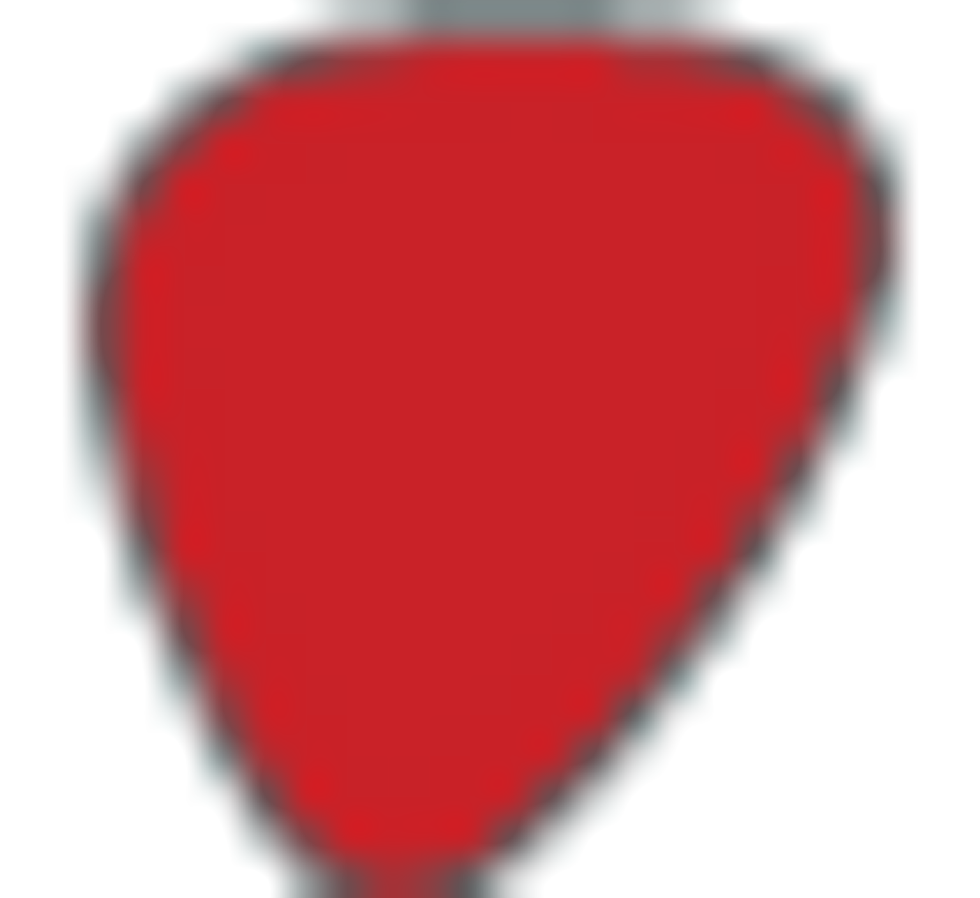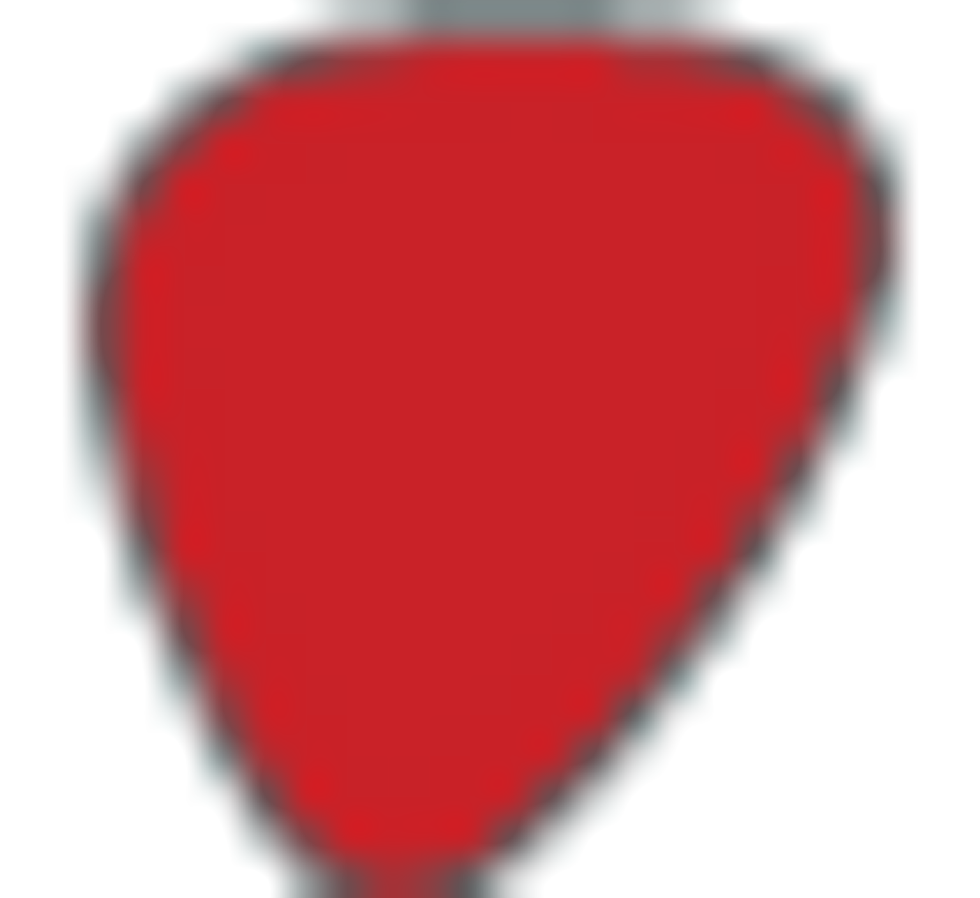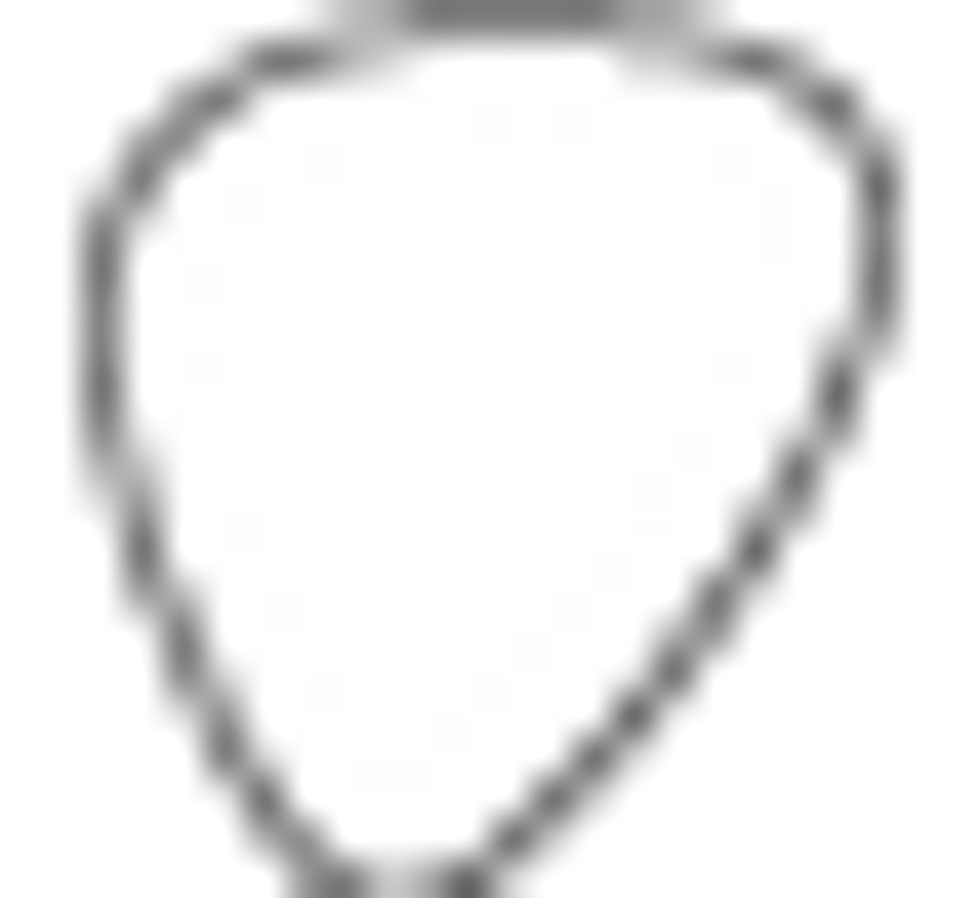 Value: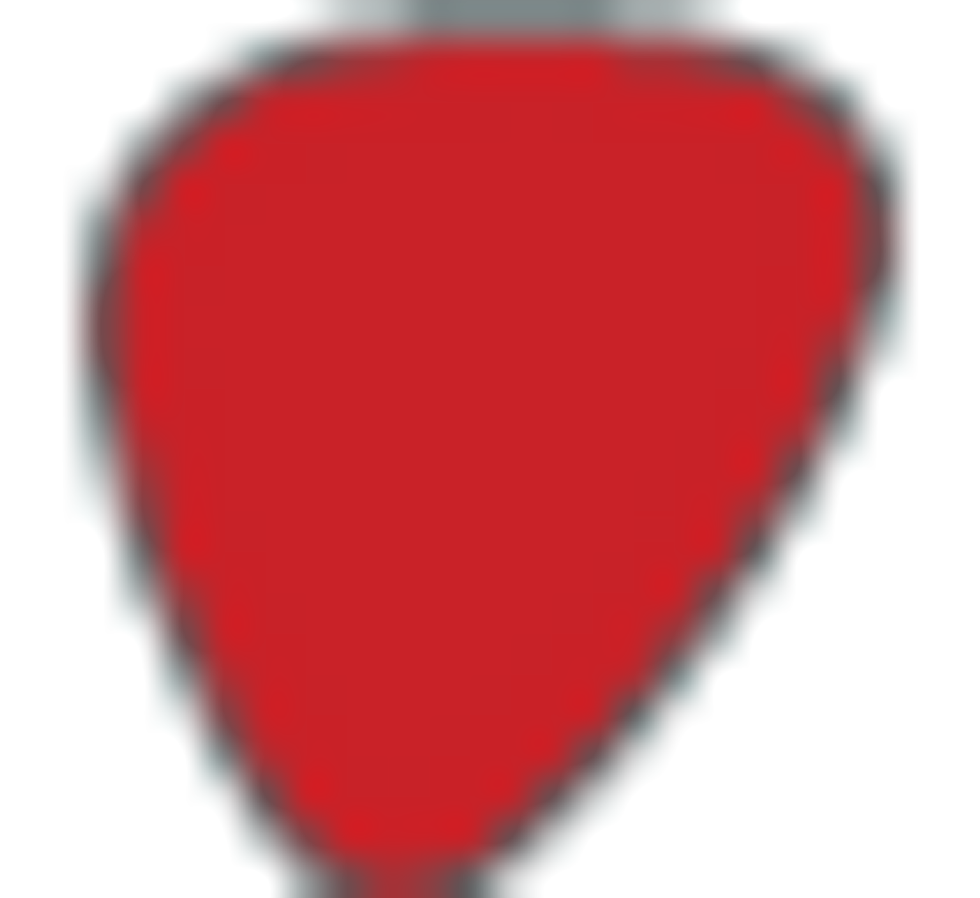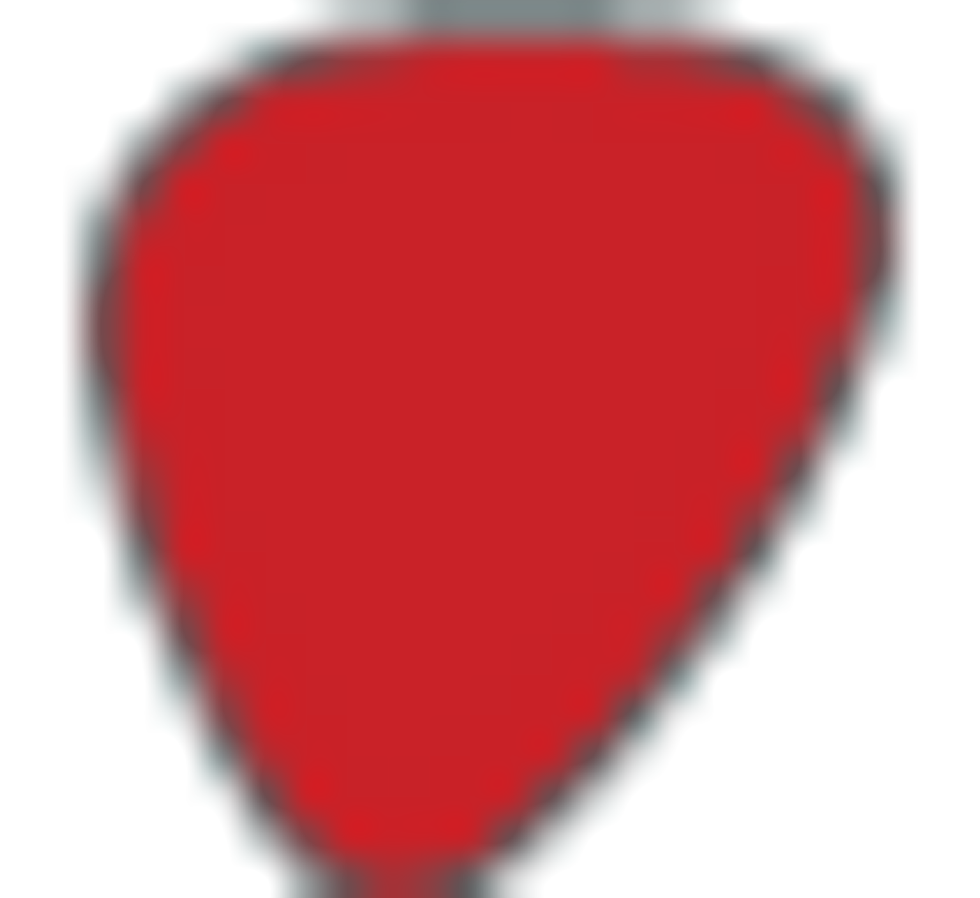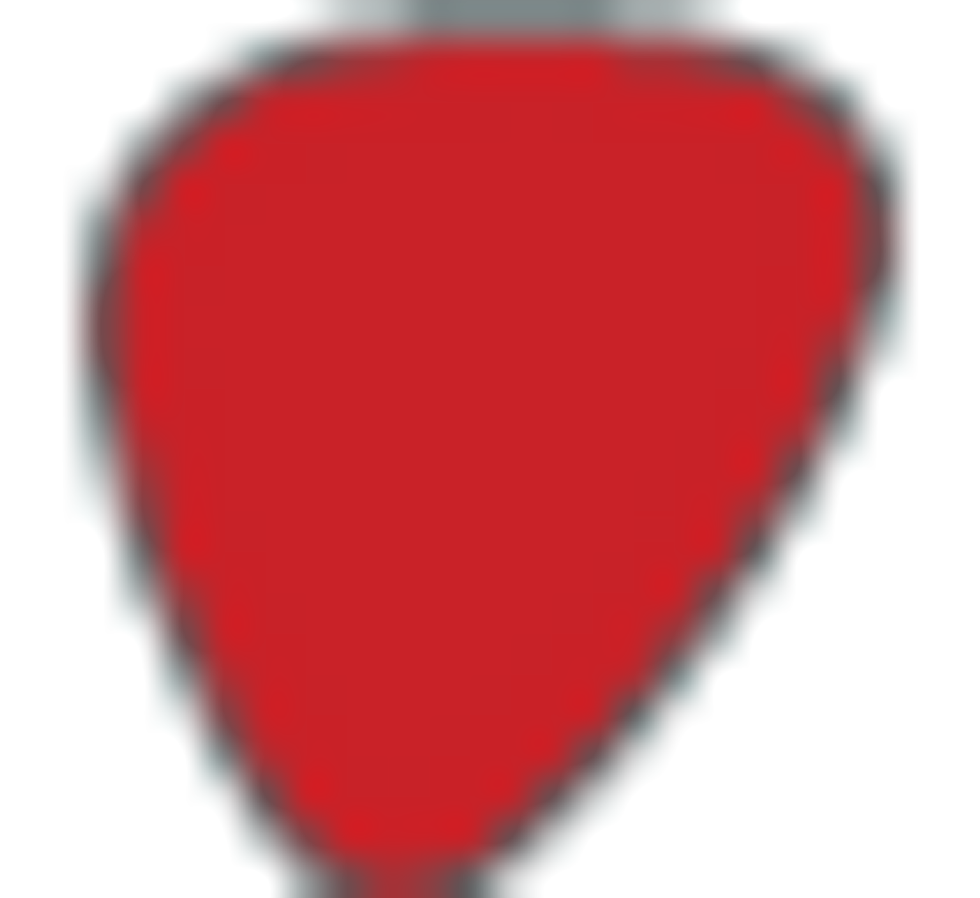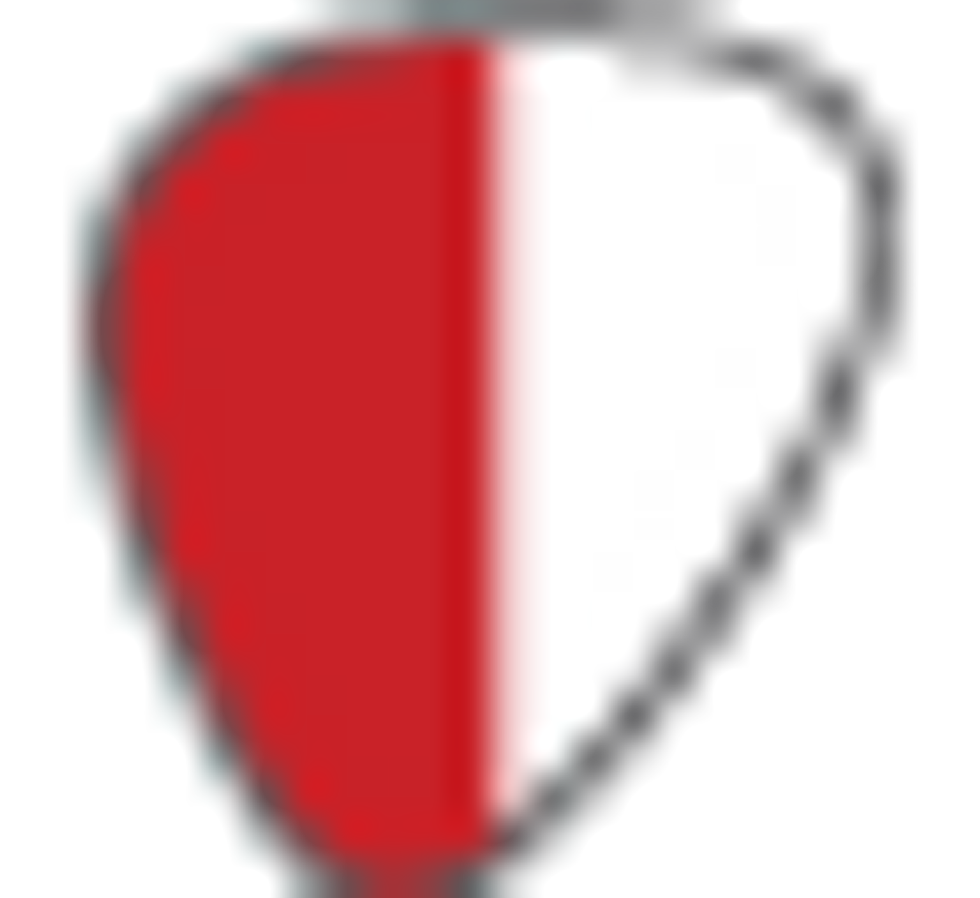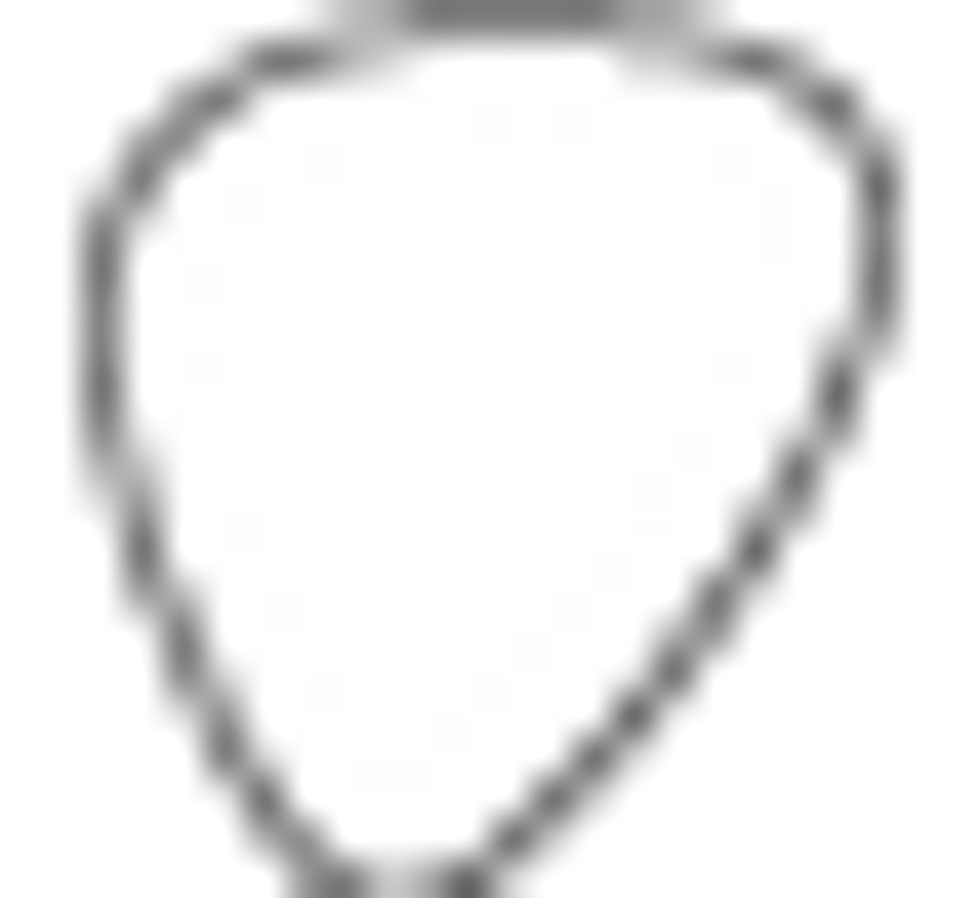 Street:
$1,898
Company
drzamps.com
If party-hard, humbucker-crunch chords are your thing, the Maz 8 can do that, too. The pentode voicing exudes classic-rock braggadocio when the volume controls are in their upper reaches—but with a crackling high end and a well-rounded bottom that's full and not too dark.
The Verdict
While the version of the Maz 8 reviewed here includes the word "Studio" in its model designation, it won't have trouble hanging on most stages. Despite being just 8 watts, it's exceptionally loud—loud enough to justify the optional Brake Lite attenuator, which will come in handy for those who favor highgain sounds in small, shared spaces or those who've pushed their luck with the neighbors.
Switching to different types of guitars in a live setting may require some on-the-fly EQ and input-jack changes, because some configurations work well for humbuckers but become wildly out of focus for single-coils (and vice versa). But fortunately the pentode/ triode switch gives you scads of extra tone-shaping potential to further optimize your rig from instrument to instrument. And both voices work well with the highly effective EQ. This thing really does have more tones within its little frame than most amps its size. And while it's certainly not practiceamp cheap, the Maz 8 Studio is loaded with features—from the attenuator to the spring reverb—that make it a versatile, smart, solid selection for the studio, home, or mic'd up and roaring in big theatres.
Looking for more great gear for the guitar player in your life (yourself included!)? Check out this year's Holiday Gear Finds!
This full-amp-stack-in-a-box pedal brings a new flavor to the Guitar Legend Tone Series of pedals, Missing Link Audio's flagship product line.
Adding to the company's line of premium-quality effects pedals, Missing Link Audio has unleashed the new AC/Overdrive pedal. This full-amp-stack-in-a-box pedal – the only Angus & Malcom all-in-one stompbox on the market – brings a new flavor to the Guitar Legend Tone Series of pedals, Missing Link Audio's flagship product line.
The AC/OD layout has three knobs to control Volume, Gain and Tone. That user-friendly format is perfect for quickly getting your ideal tone, and it also offers a ton of versatility. MLA's new AC/OD absolutely nails the Angus tone from the days of "High Voltage" to "Back in Black". You can also easily dial inMalcom with the turn of a knob. The pedal covers a broad range of sonic terrain, from boost to hot overdrive to complete tube-like saturation. The pedal is designed to leave on all the time and is very touch responsive. You can get everything from fat rhythm tones to a perfect lead tone just by using your guitar's volume knob and your right-hand attack.
Features 
Three knobs to control Volume, Gain and Tone
Die-cast aluminum cases for gig-worthy durability
Limited lifetime warranty
True bypass on/off switch
9-volt DC input
Made in the USA
MLA Pedals AC/OD - Music & Demo by A. Barrero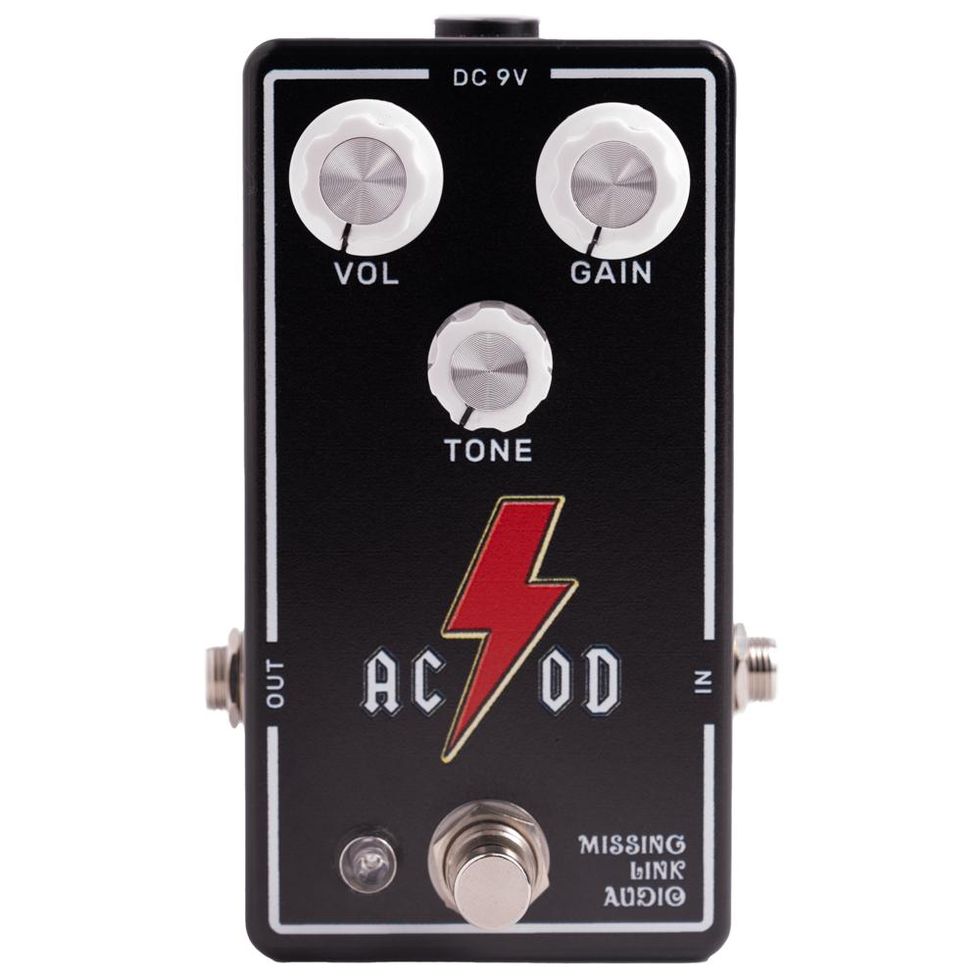 www.mlapedals.com.
Energy is in everything. Something came over me while playing historical instruments in the Martin Guitar Museum.
When I'm filming gear demo videos, I rarely know what I'm going to play. I just pick up whatever instrument I'm handed and try to feel where it wants to go. Sometimes I get no direction, but sometimes, gear is truly inspiring—like music or emotion falls right out. I find this true particularly with old guitars. You might feel some vibe attached to the instrument that affects what and how you play. I realize this sounds like a hippie/pseudo-spiritual platitude, but we're living in amazing times. The Nobel Prize was just awarded to a trio of quantum physicists for their experiments with quantum entanglement, what Albert Einstein called "spooky action at a distance." Mainstream science now sounds like magic, so let's suspend our disbelief for a minute and consider that there's more to our world than what's on the surface.
I recently spent a day filming a factory tour of Martin Guitars in Nazareth, Pennsylvania. After we wrapped, we discovered that Martin has this amazing museum that showcases more than 170 historic instruments. We decided to meet at the museum at 7:45 a.m. the next morning to film a few choice pieces before catching our flight in not-too-near Newark, New Jersey, that afternoon.
These were not ideal conditions for a performance. Neither my brain nor my fingers work well before 10 a.m., plus I hadn't slept well the night before. Even so, we loaded into the museum, met the curators, set up the shoot, and began rolling by 8 a.m.
The first guitar was an 1834 gut string, perhaps the oldest Martin in existence. It was beautiful but had some tuning issues and did not project very well, so playing it felt more like work than music.
Next was a prewar D-45 worth over $500k. The strings were ancient with that rusty feel, like you'll need a tetanus shot after playing it. I'm sure it sounded great, but I was tired and thinking more about making our flight than playing guitar. Wonderful instrument but uninspired performance on my end.
Then, I played a 1953 D-18 coined "Grandpa" by Kurt Cobain. I picked up the deeply sacred D-18, and my hands went to an A minor. This sounds like hype, but honestly, I closed my eyes and connected with a deep, beautiful sadness. The feeling was palpable as soon as you picked it up. This guitar pretty much played itself, leading me to a sad version of "While My Guitar Gently Weeps." I don't know if it was any good, but I know I felt something deeply. That's why I started playing guitar in the first place. I don't have to play well to feel moved.
I later talked to the museum director, who told me the D-18 was given to Cobain by his 1991 girlfriend Mary Lou Lord. Cobain played it on tour before and after Nirvana's Nevermind. It was returned to her after Cobain married. Shortly after that, Mary Lou loaned the guitar to Elliott Smith, who played it until his death.
When I'm sad, I make myself play guitar to feel better, because it usually works. This 70-year-old guitar spent a lot of time literally pressed up against the hearts and chests of two artists who were so tormented by their emotions that they ended their lives. That's heavy. You can't explain those feelings that make the hair stand up on your arm, or when you feel like crying for no reason … but hitting that A minor made me feel it.
We had to split for the airport, so Chris Kies and Perry Bean started packing up. As they did, I saw this cute little 1880 Martin 000 that belonged to Joan Baez. In the photo next to it, Joan looks like my mom in the '60s. I asked the curator if I could play it, and Chris grabbed his phone to do a quick Insta video. I swear there was a happy vibe coming off this tiny guitar. It felt like watching my mom dance—like a warm hug I needed after Cobain's D-18.
In Chinese culture, there is a superstition that antiques may hold evil spirits, and chi (energy) transfer can bring this negativity into your home. Feng shui is all about objects carrying good or bad chi. Here's how I see it: All matter is made of atoms. Atoms contain energy. Ergo, everything contains energy, or, more aptly, everything is energy. Ever walk into a room and feel powerful emotion: joy, sadness, fear, tranquility? That's energy. We all have felt energy coming from people, places, and things. But that's what I love about old guitars: Their atoms spent the first few hundred years as a tree in the forest connected to nature. Then, they're turned into an instrument that makes people happy or consoles them when they are sad. That's the kind of chi I want around me.
The Saddest Martin Ever? A 1953 D-18 Owned by Kurt Cobain & Elliott Smith
Sporting custom artwork etched onto the covers, the Railhammer Billy Corgan Z-One Humcutters are designed to offer a fat midrange and a smooth top end.
Billy Corgan was looking for something for heavier Smashing Pumpkins songs, so Joe Naylor designed the Railhammer Billy Corgan Z-One pickup. Sporting custom artwork etched onto the covers, the Railhammer Billy Corgan Z-One Humcutters have a fat midrange and a smooth top end. This pickup combines the drive and sustain of a humbucker with the percussive attack and string clarity of a P90. Get beefy P90 tone plus amp-pummeling output with the Railhammer Billy Corgan Z-One.
Patented Railhammer Pickups take passive guitar pickups to a new level with rails under the wound strings lead to tighter lows, and poles under the plain strings offer fatter heights. With increased clarity, the passive pickup's tone is never sterile.
Railhammer Billy Corgan Signature Z-One Pickup Demo