The fourth annual NYC pedal bonanza brought together some of the best stompbox makers in the guitar effects world.
Analog Man Board
One of the event's top draws was a seminar by Analog Man honcho "Analog" Mike Piera. The Analog Man board sported the company's impressive range of vintage-inspired fuzzes and drives, as well as a new, mini-sized Beano Boost for those seeking vintage treble booster tones in a smaller footprint.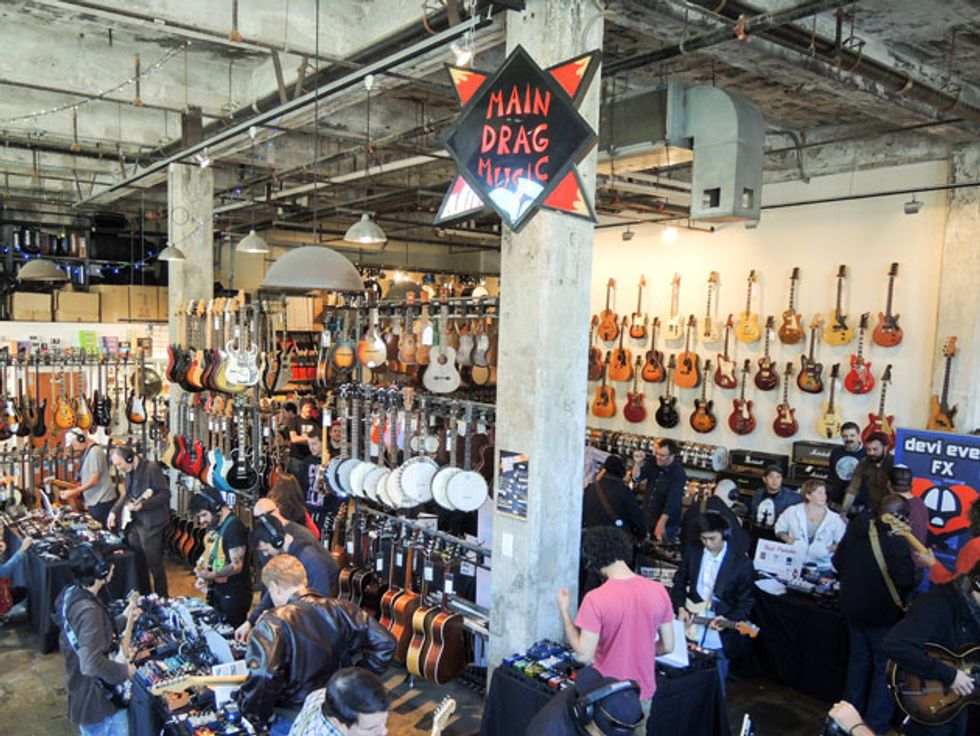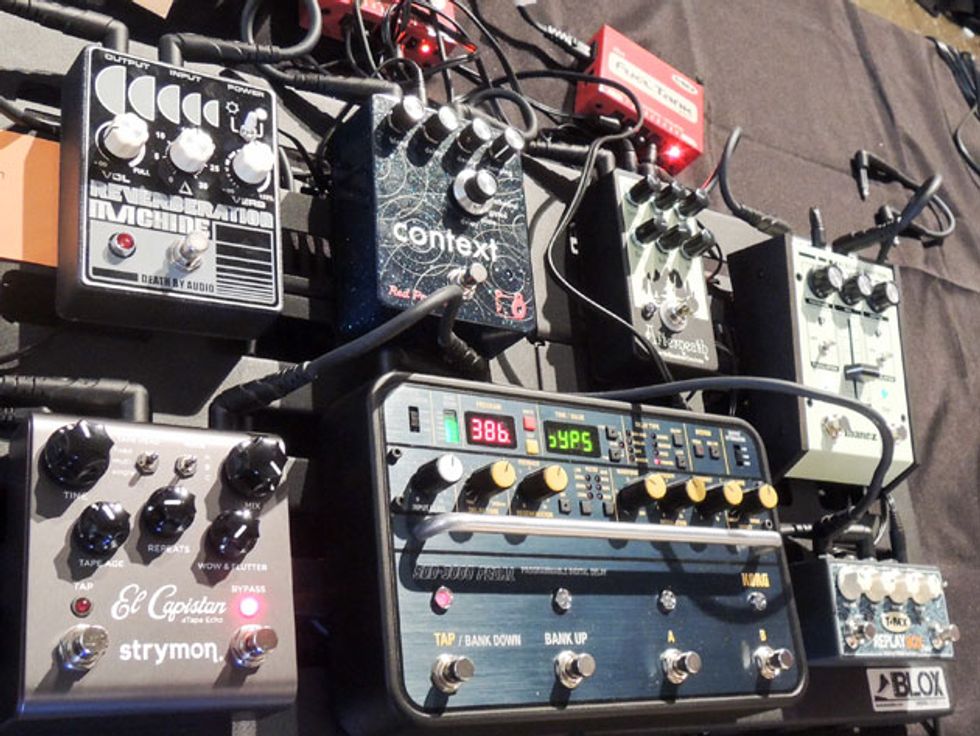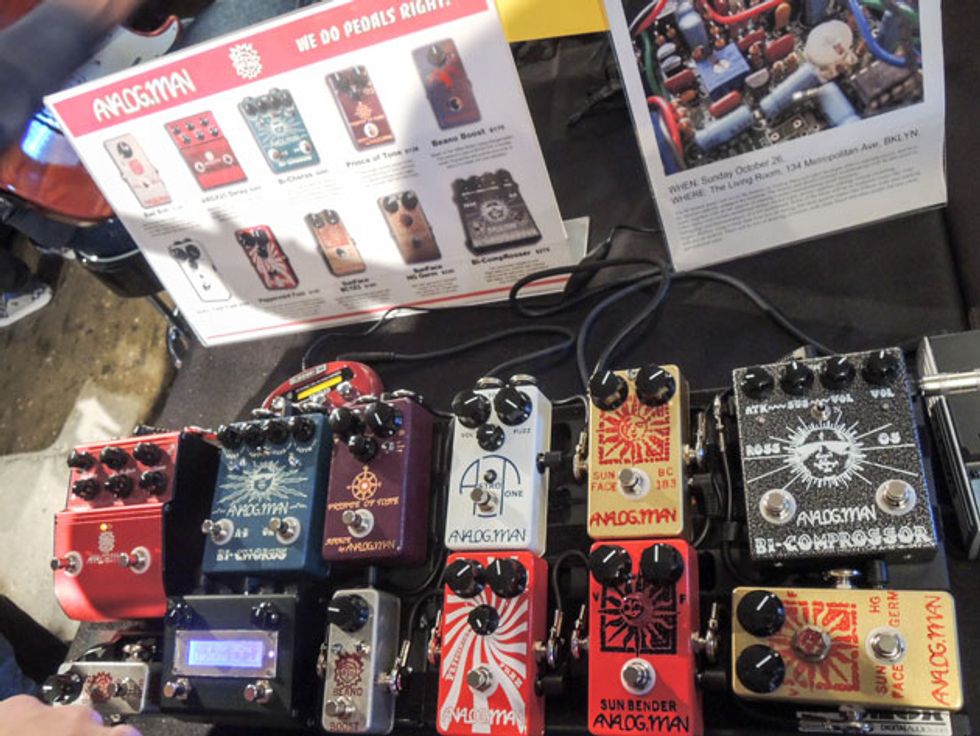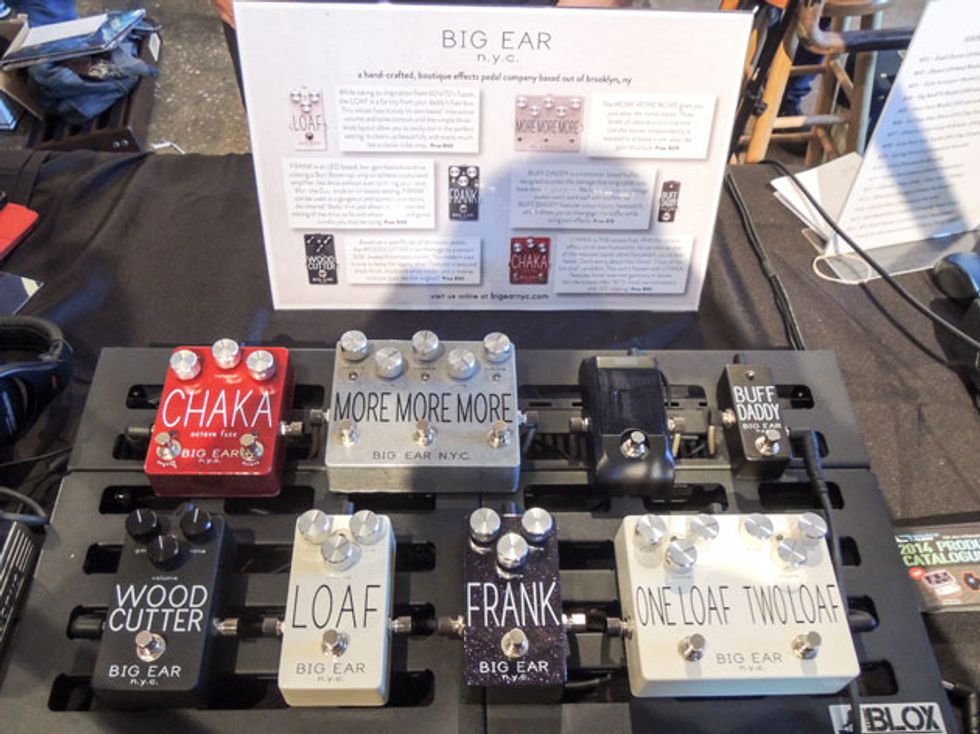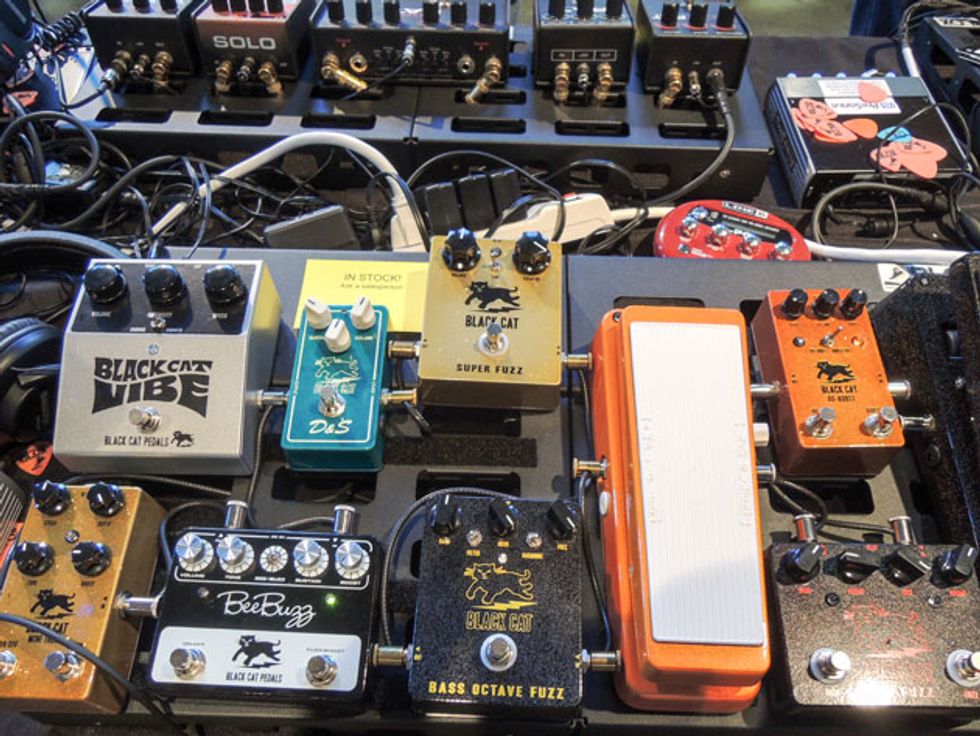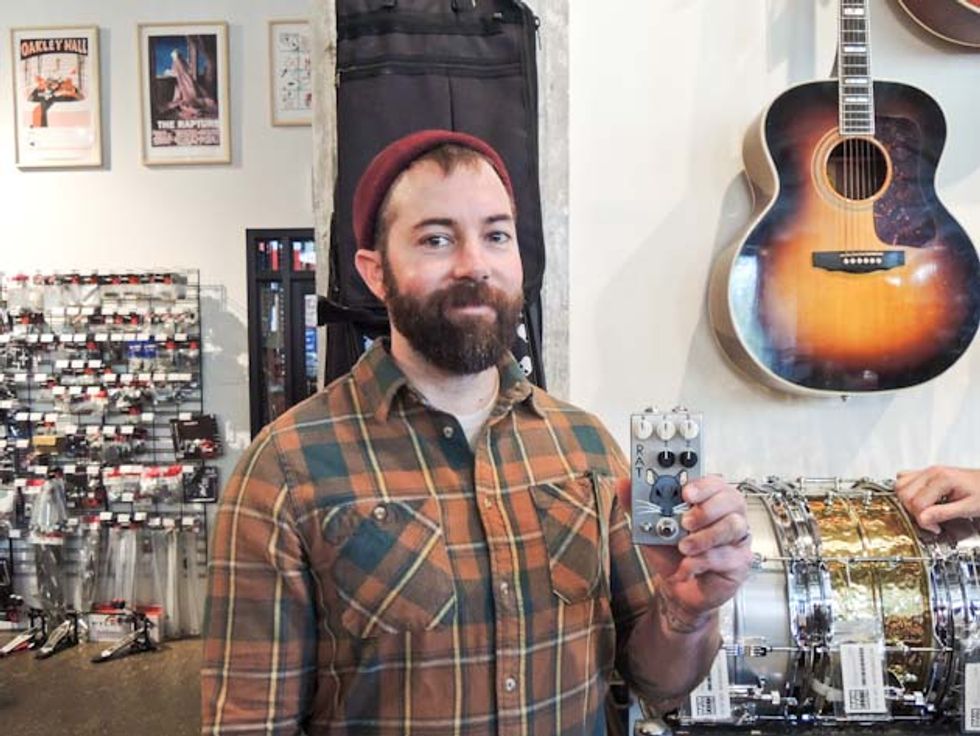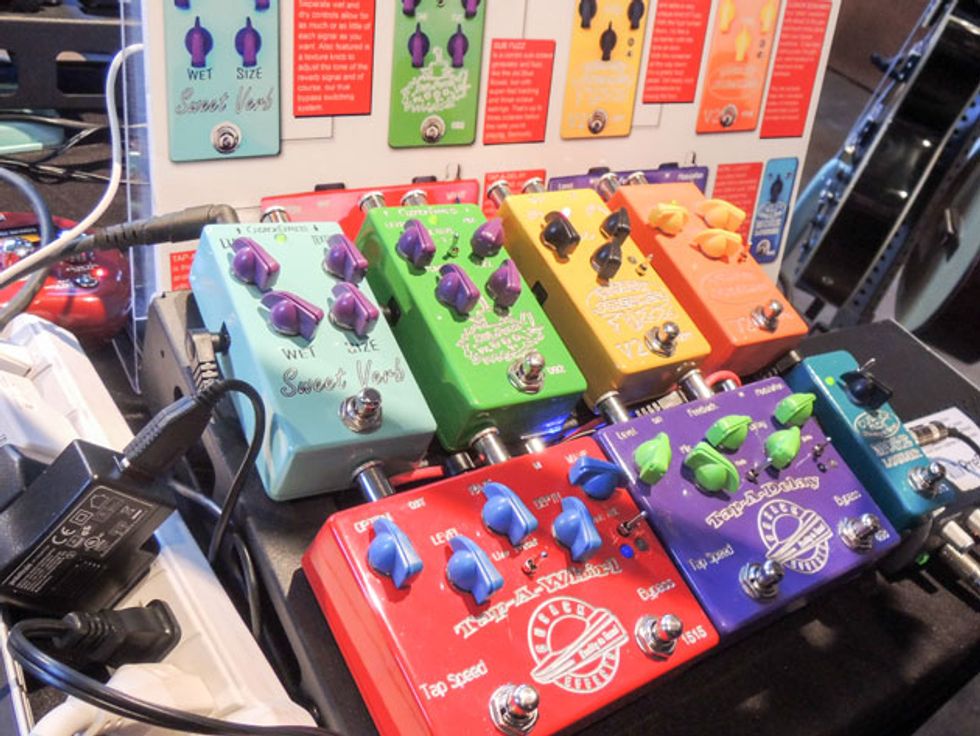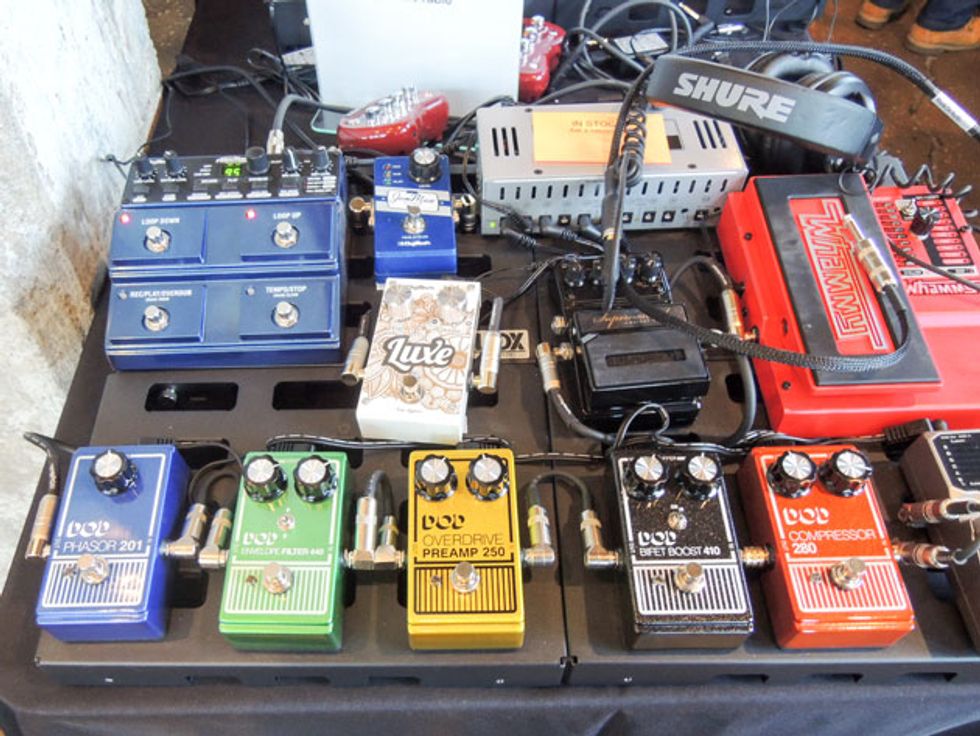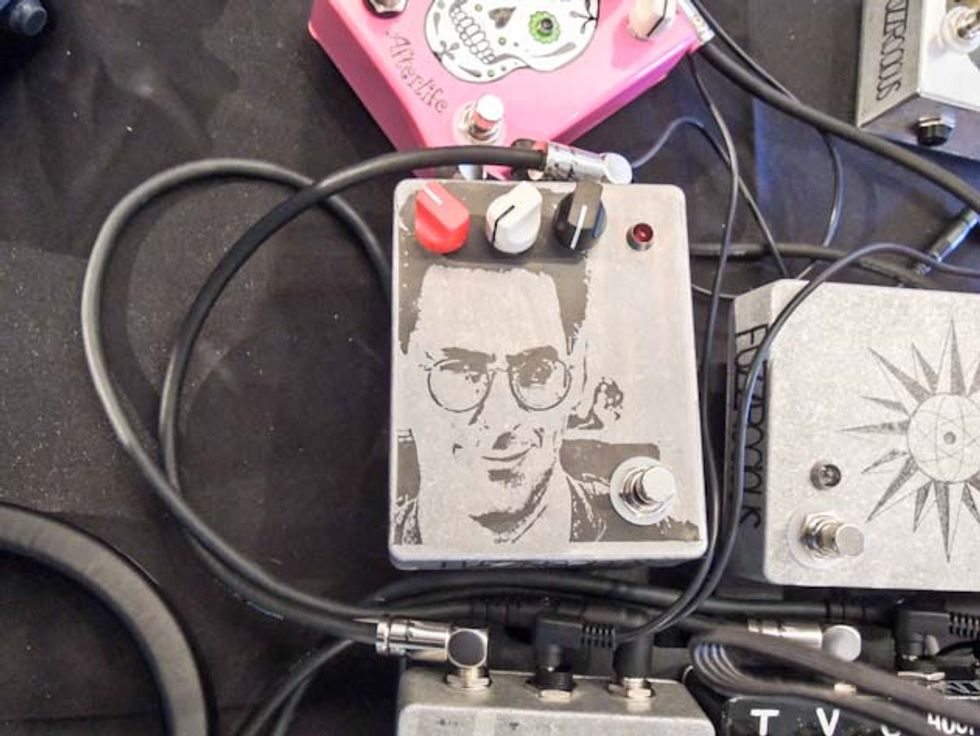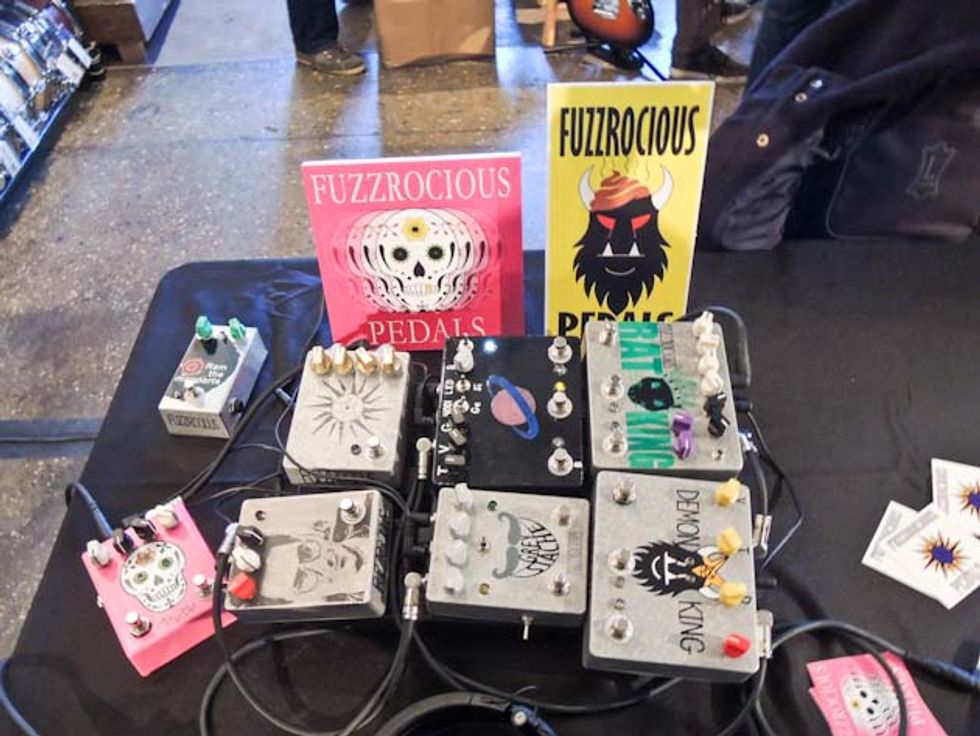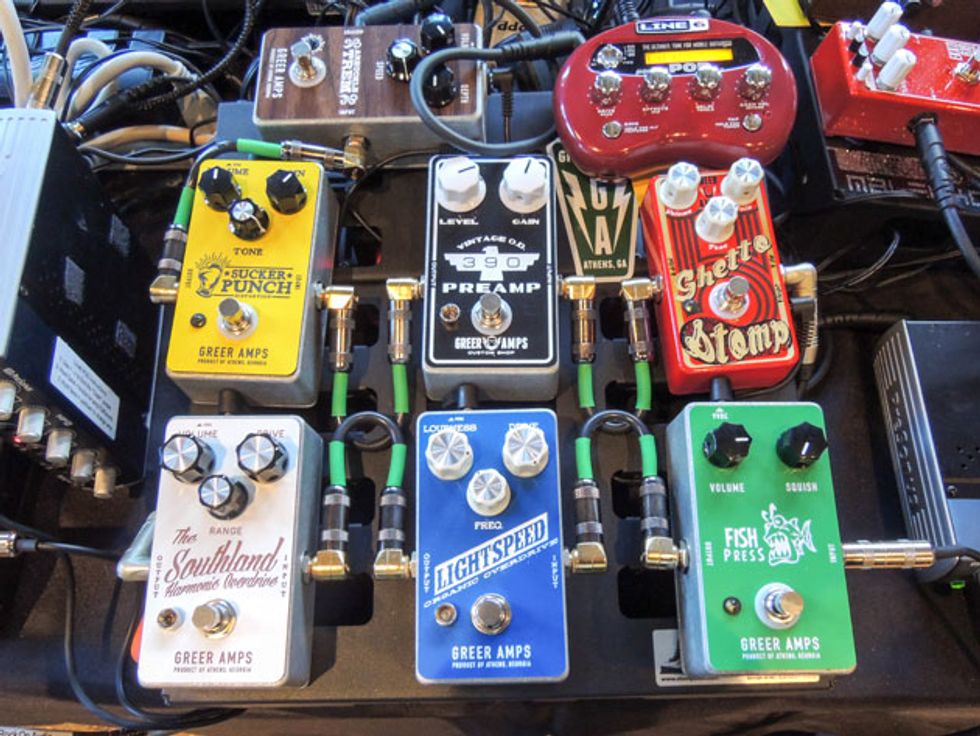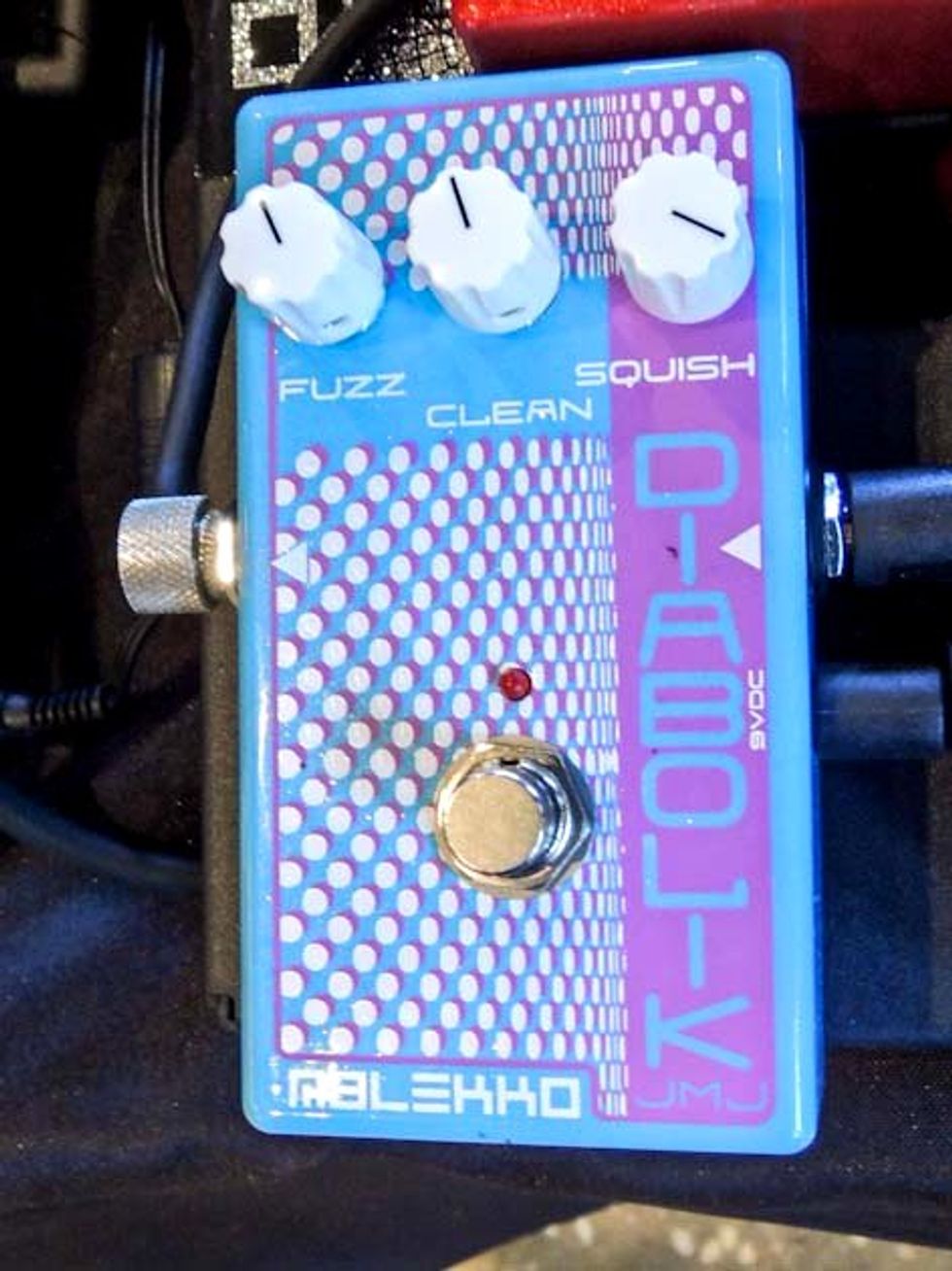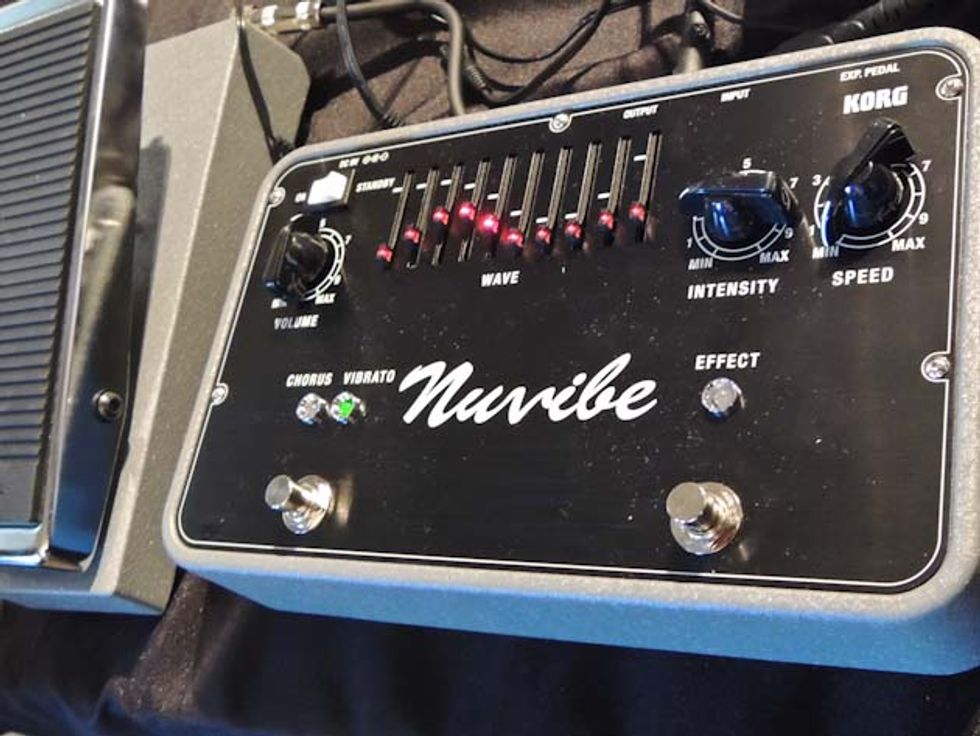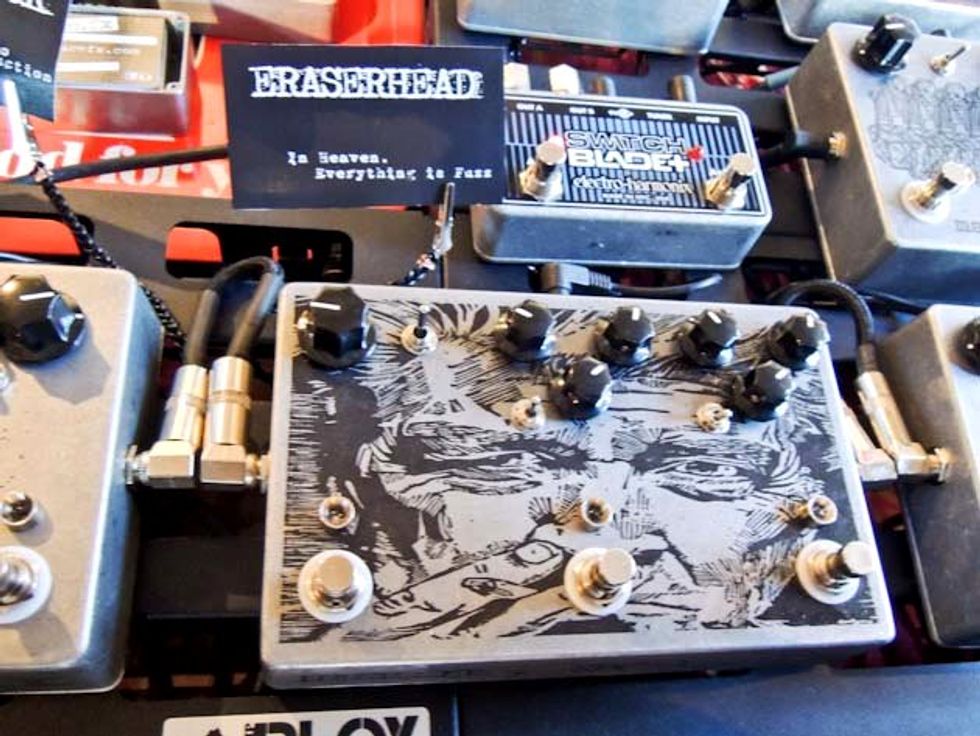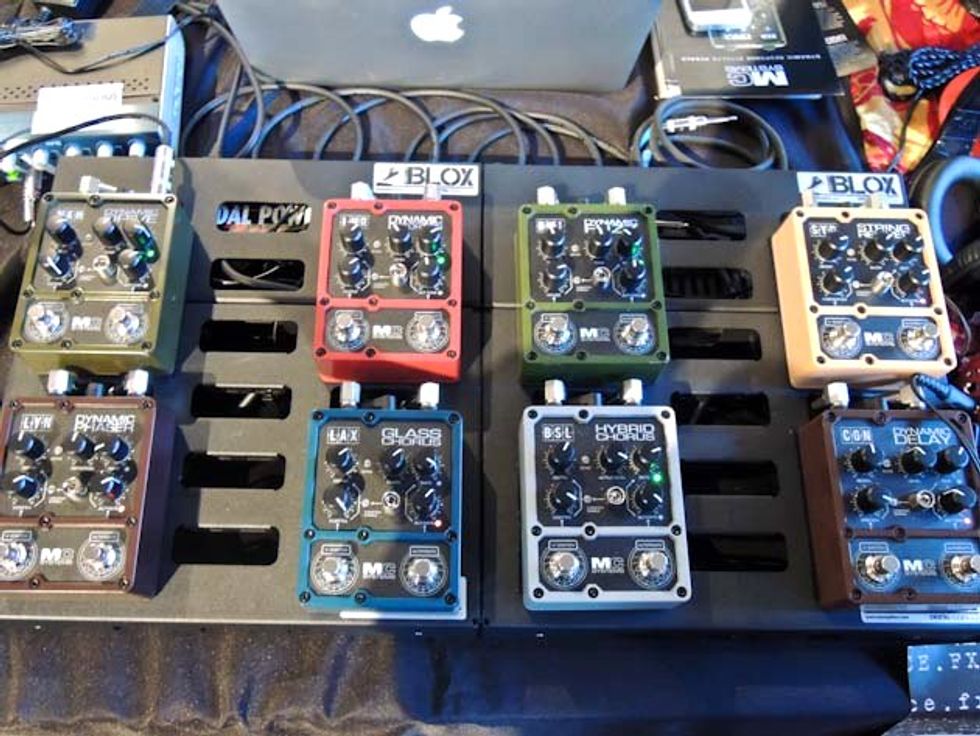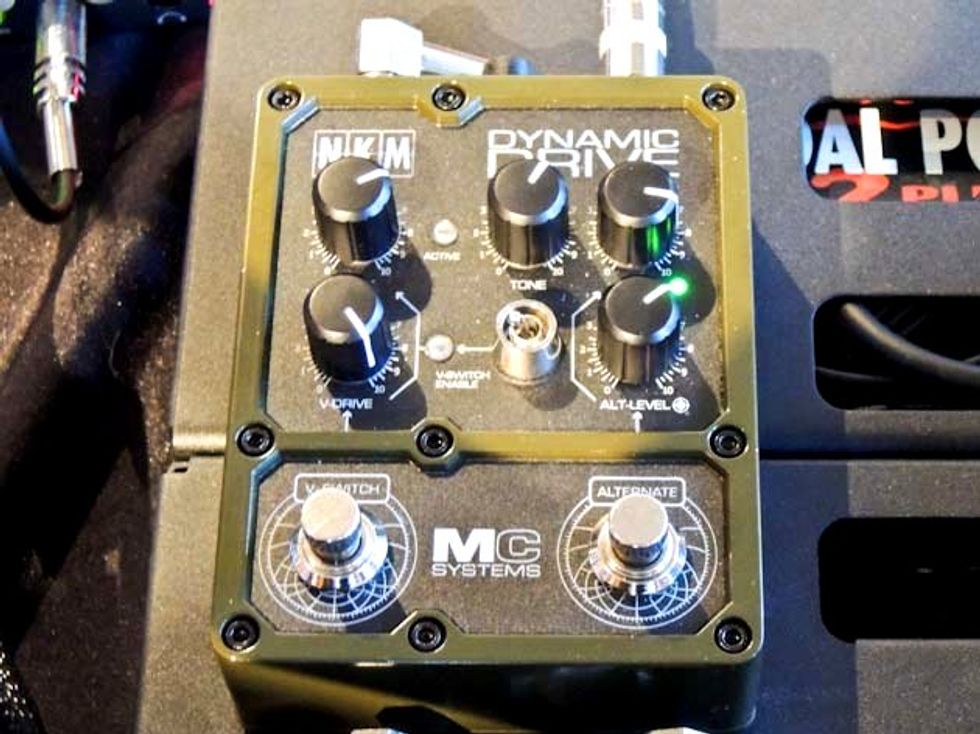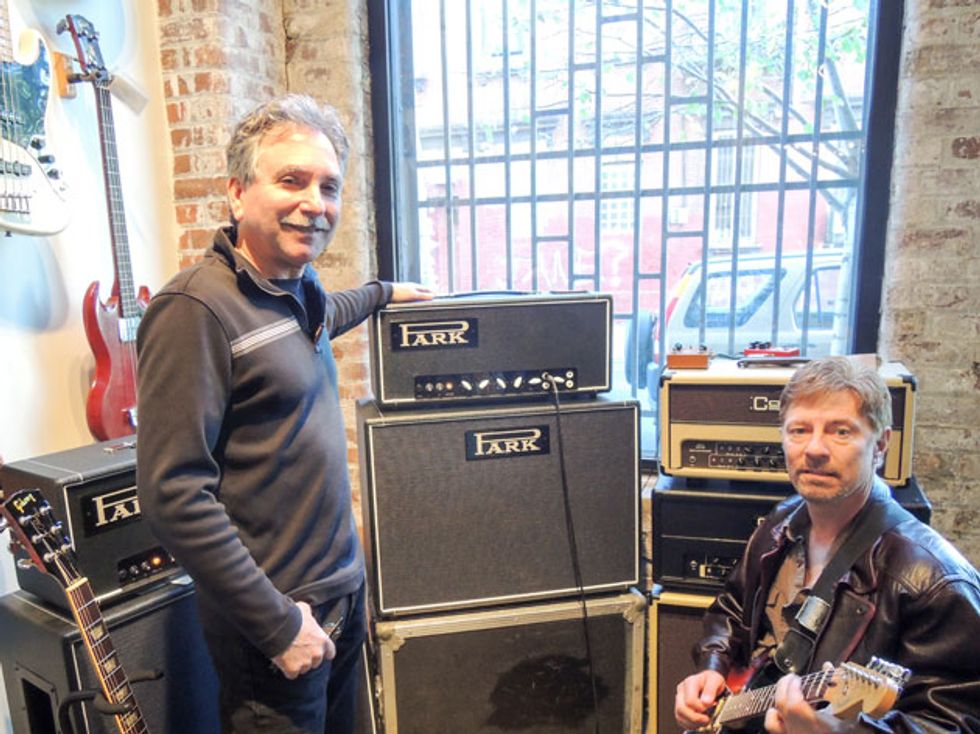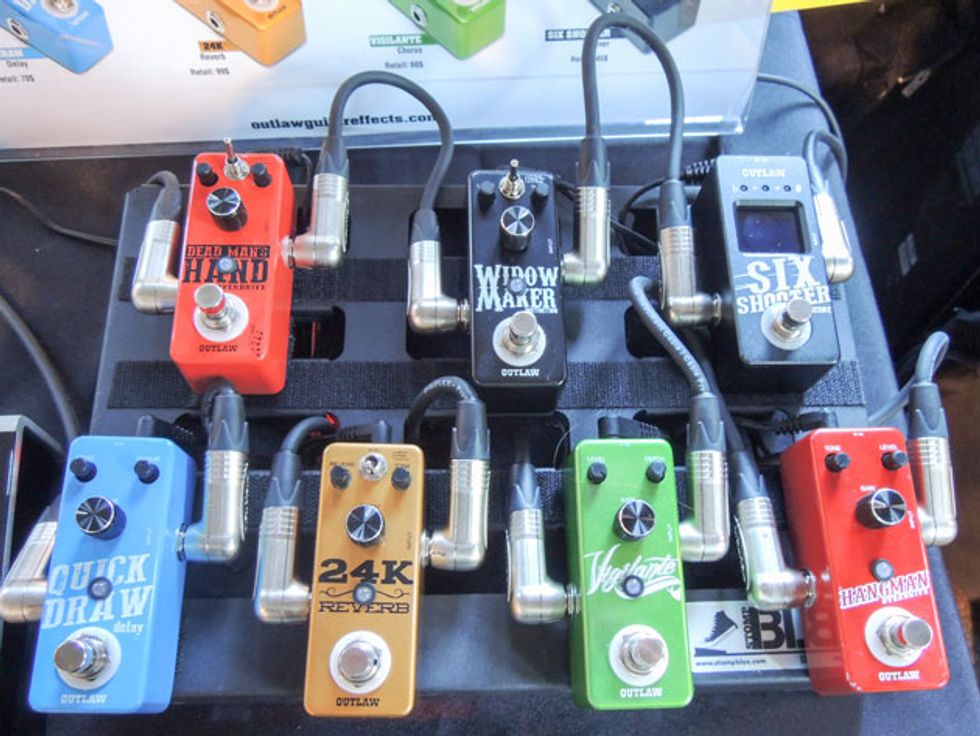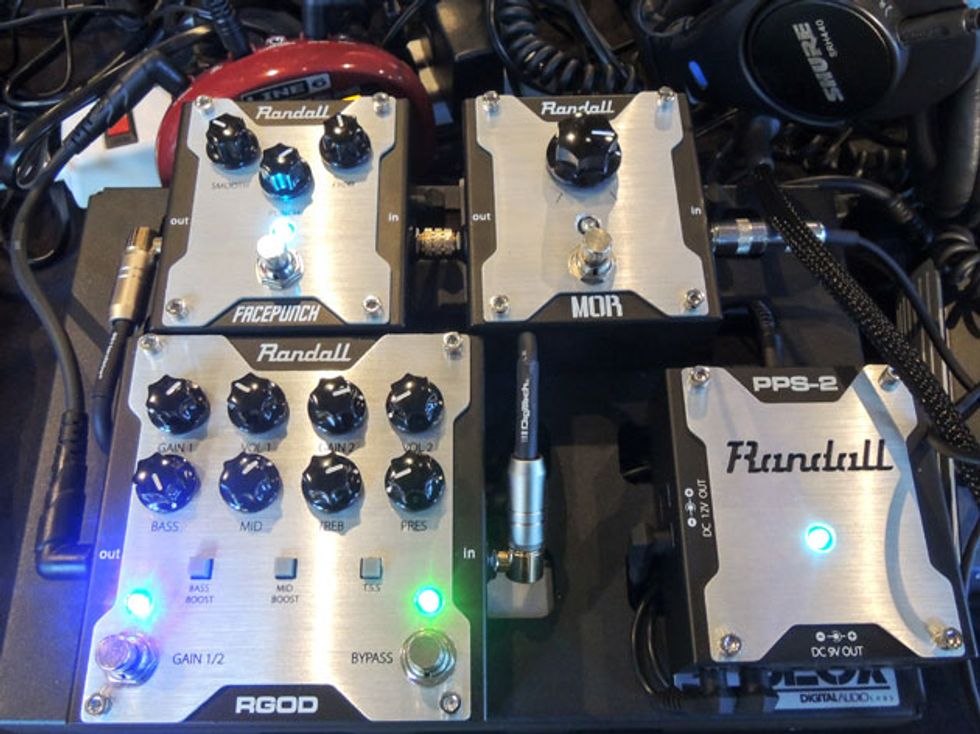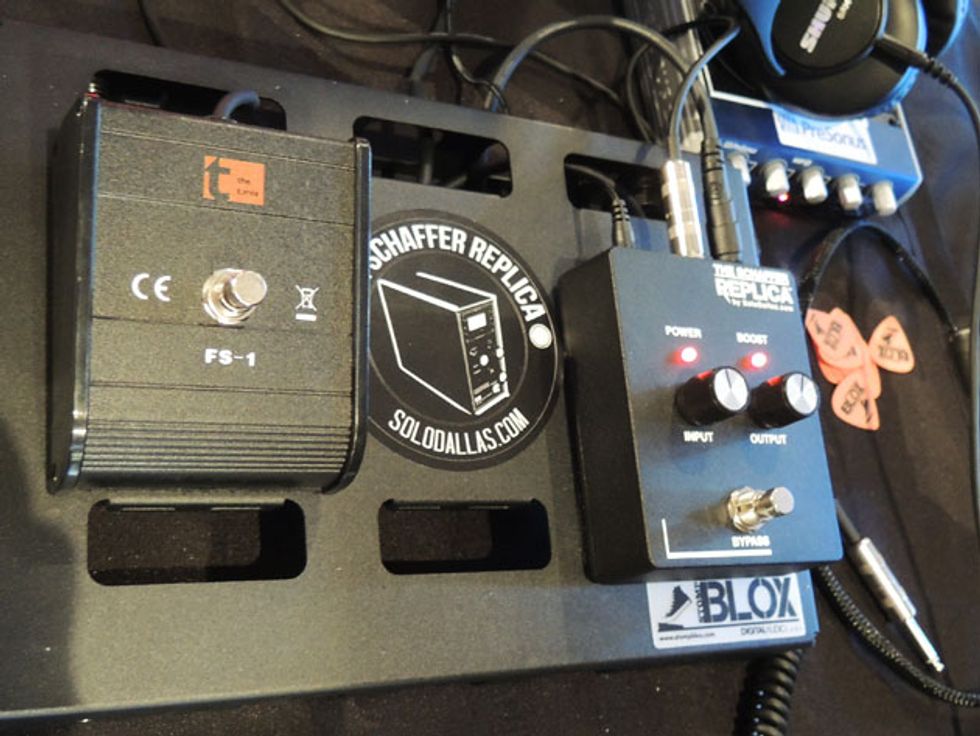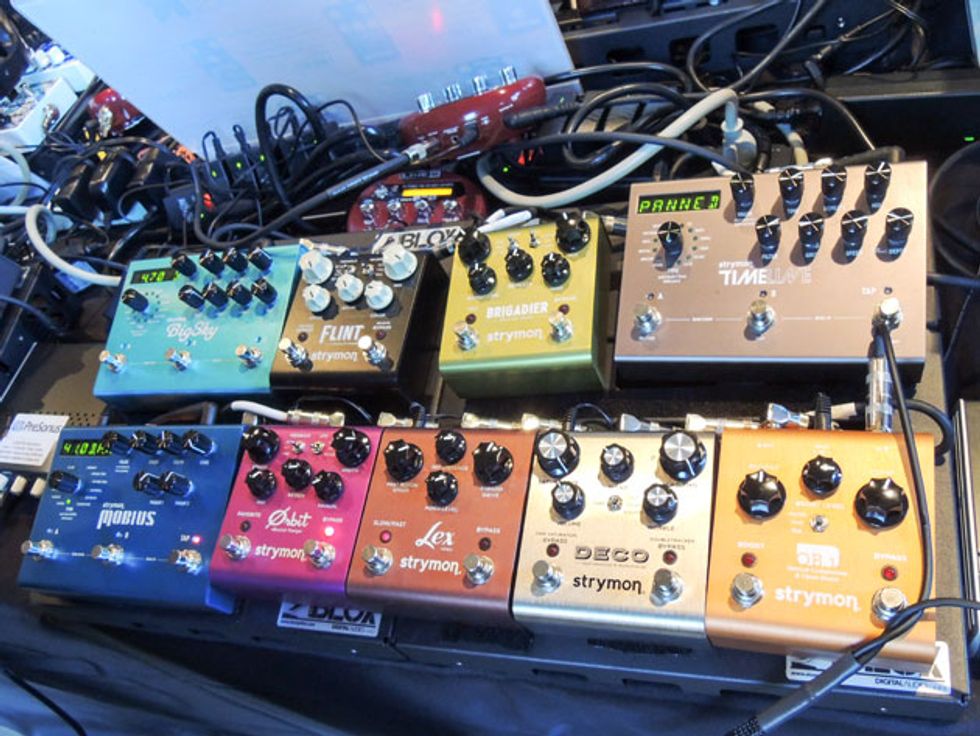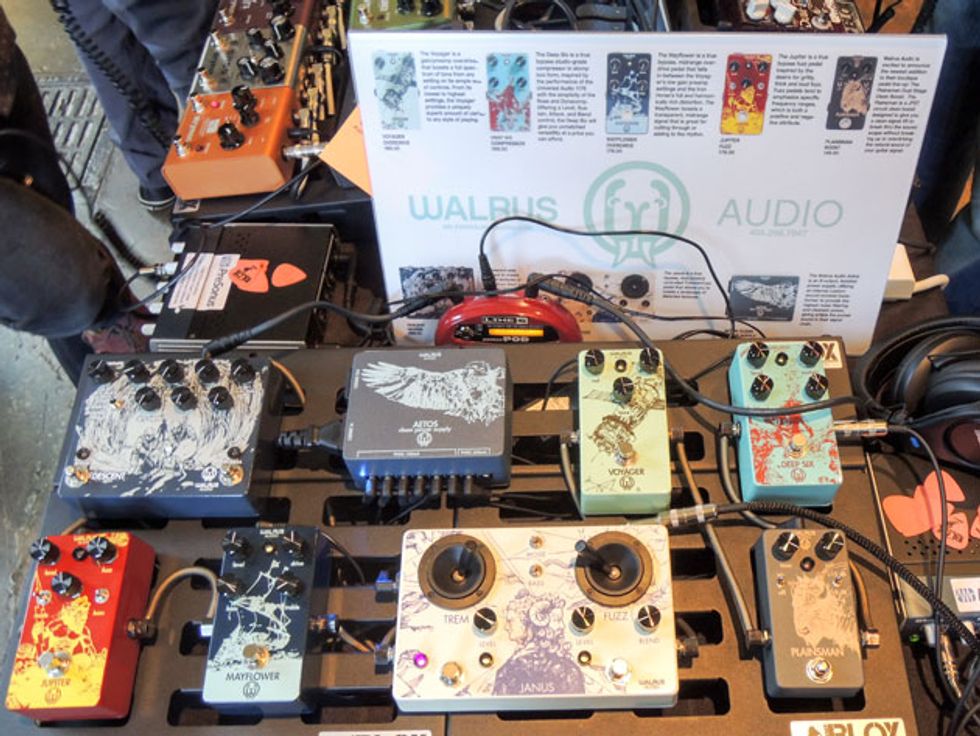 Amid the chaos of October's CMJ Music Marathon in NYC, The Deli magazine and Main Drag Music joined forces to present the Brooklyn Stompbox Expo, a public event that brought together some of the planet's finest pedal manufacturers, who showed off their wired wares and new innovations at Main Drag's lovely Williamsburg showroom.