Take an inside look at the drool-inducing gear that the country-fried rocker takes on the road.
This '64 Fender Strat is the only guitar strung up with .010s and is also loaded with DiMarzio Injector and Area 67 pickups. Urban brings this out for "Without You" and "Little Bit of Everything."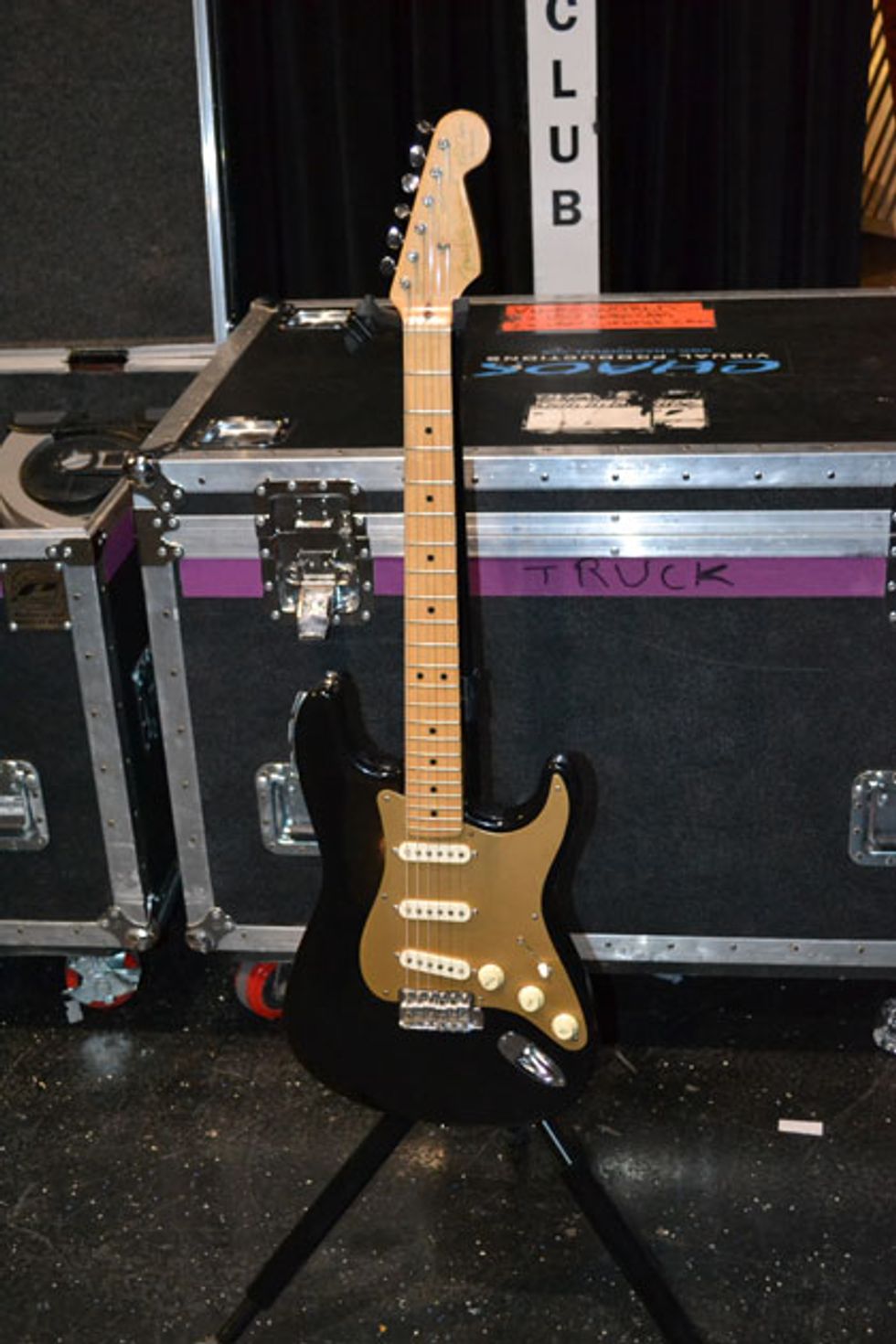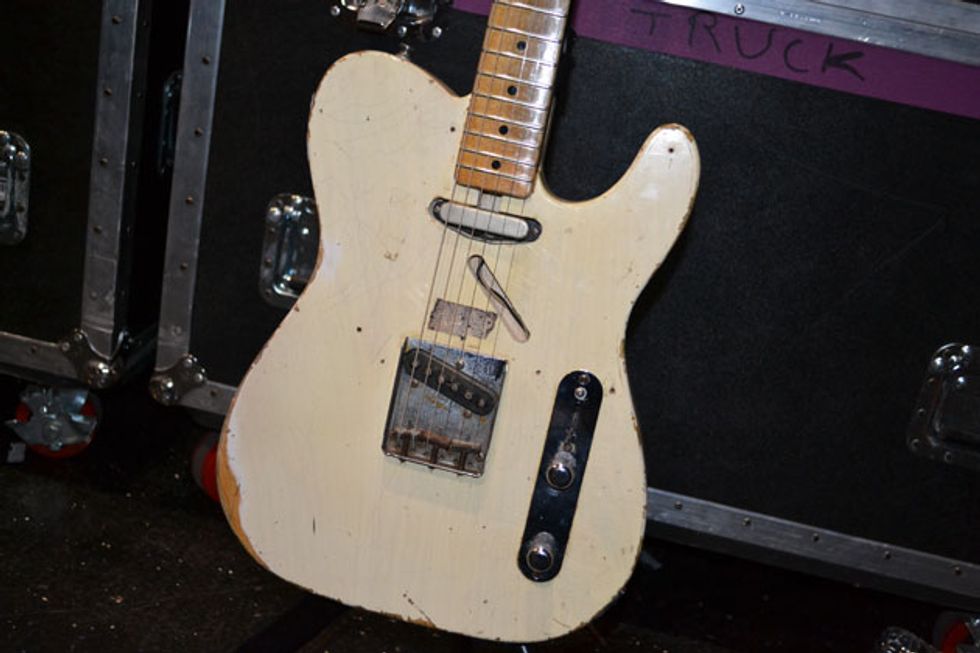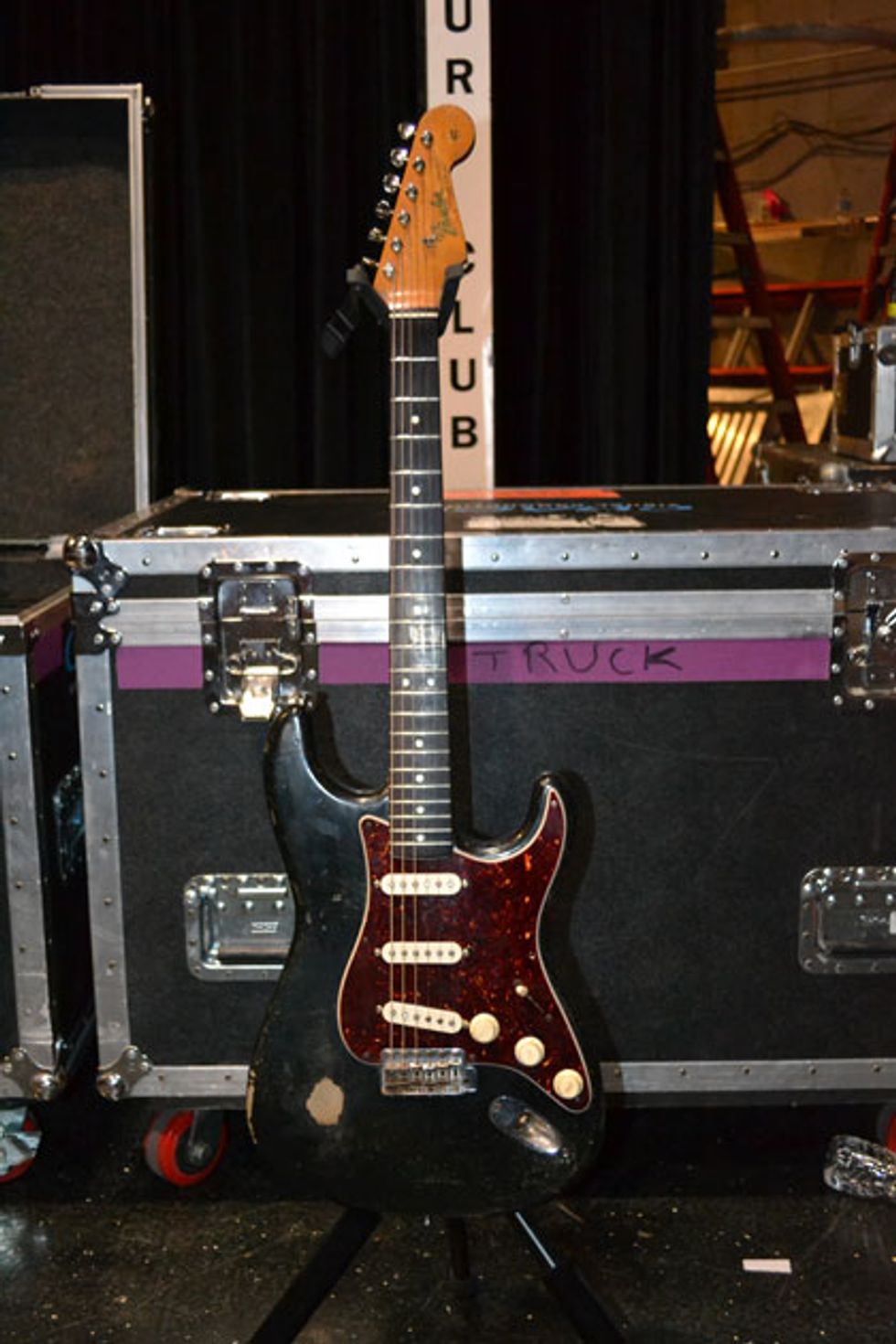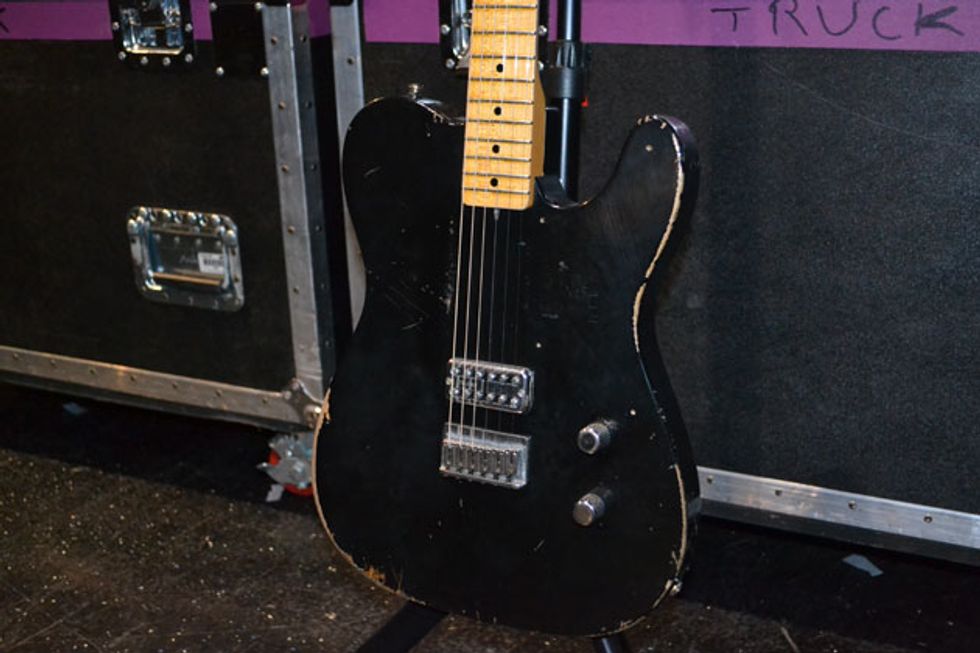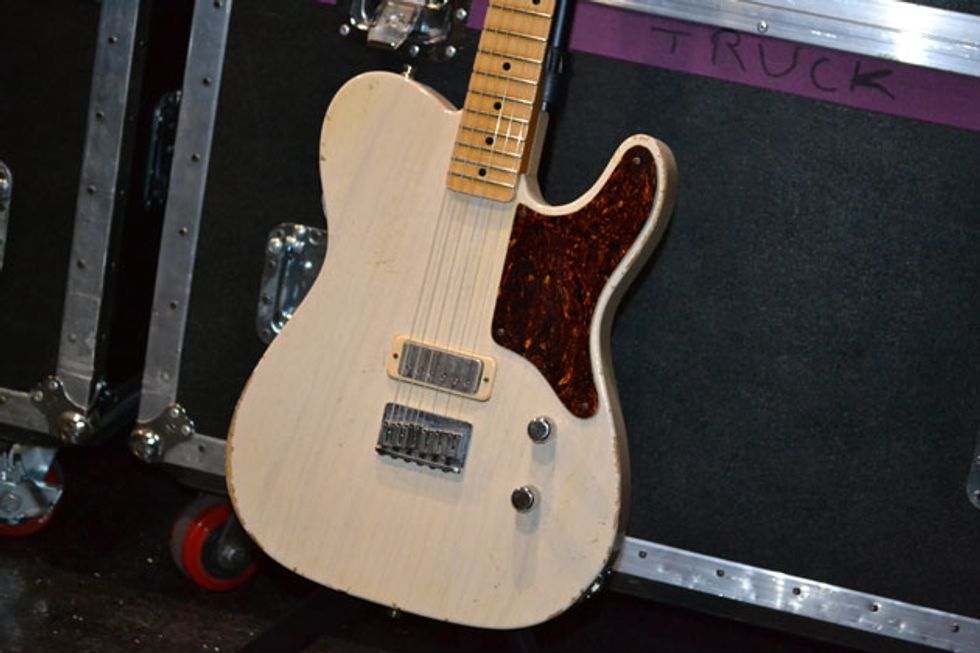 We caught up with Keith Urban's guitar tech, Chris Miller, for a look at the country-fried rocker's setup (watch the video here) that's overspilling with mash-up Fenders and classic Gibson guitars, iconic amps, and a condensed pedalboard (see his 2011 Rig Rundown to fully understand Urban's gear geekery).