GALLERY: Mike Robinson's Wacky 1960s Electric Collection
A sampling of Airline, Domino, Eko, Kustom, Hagstrom, and more from the collection of Eastwood Guitars founder Mike Robinson.
National Map
"For me, this guitar represents the cream of the crop of 1960s Valco products. Boasting great attention to detail, this was their flagship guitar from the era and possibly the best art-deco guitar example of its time." Photo courtesy of myrareguitars.com.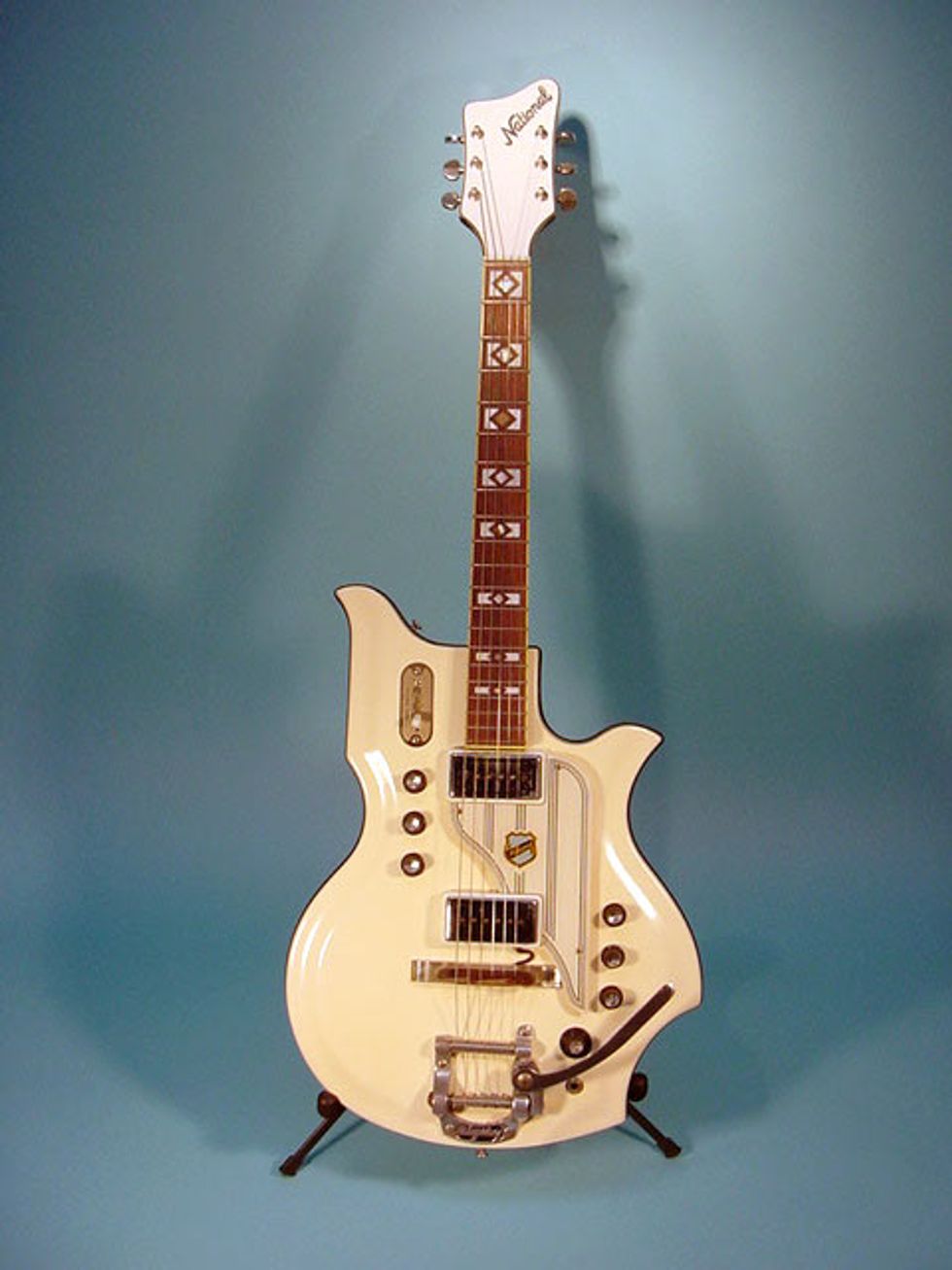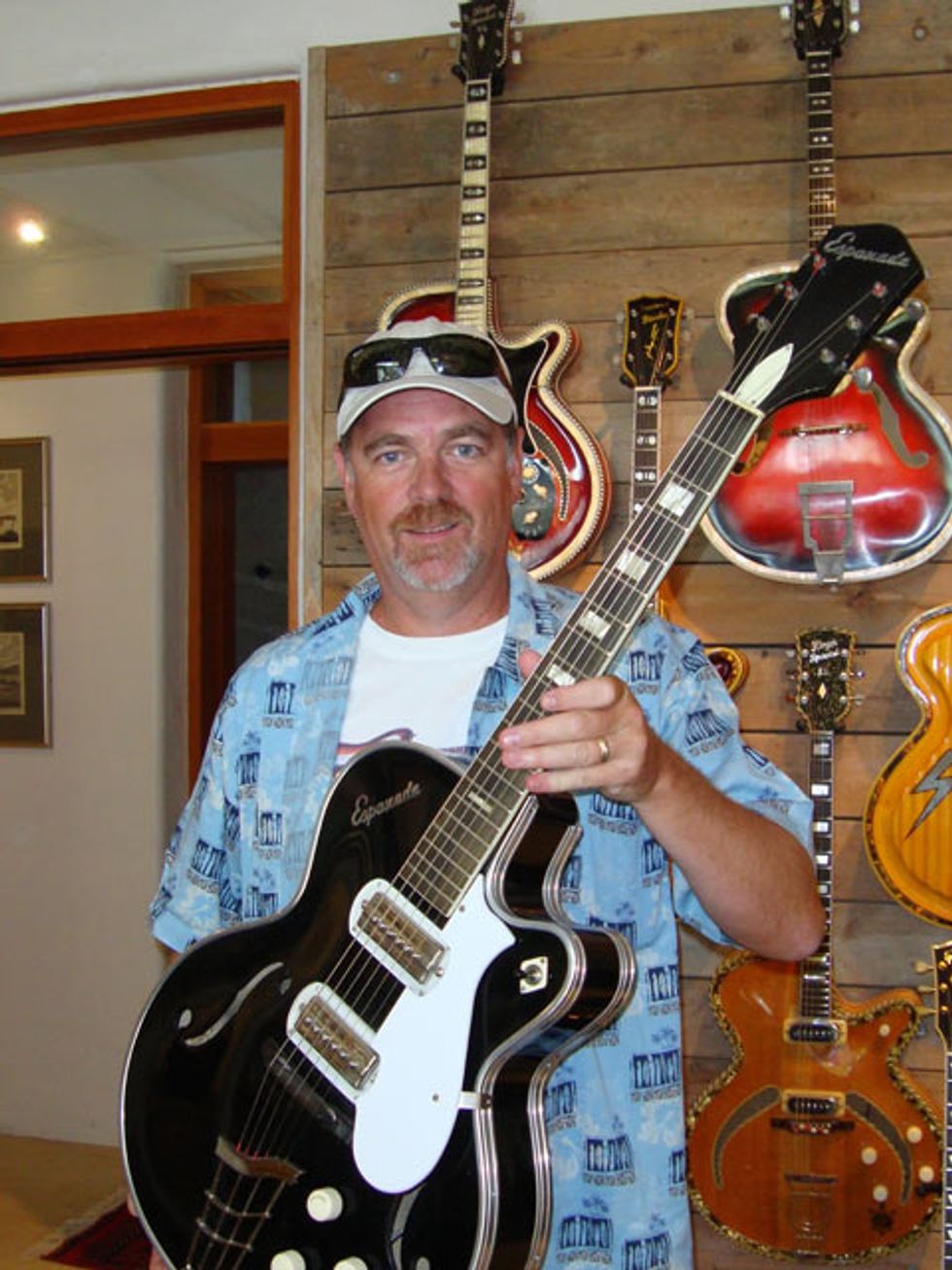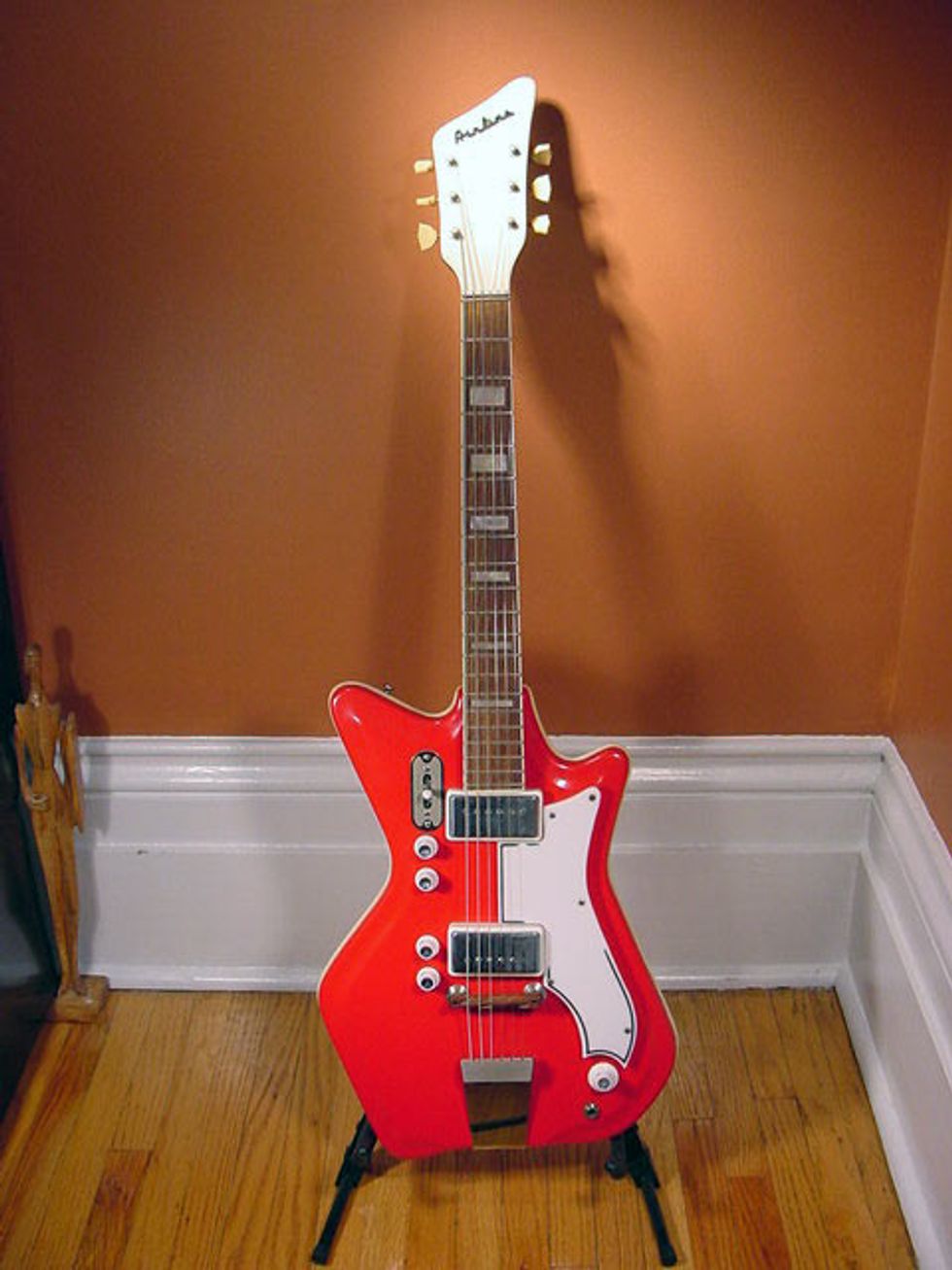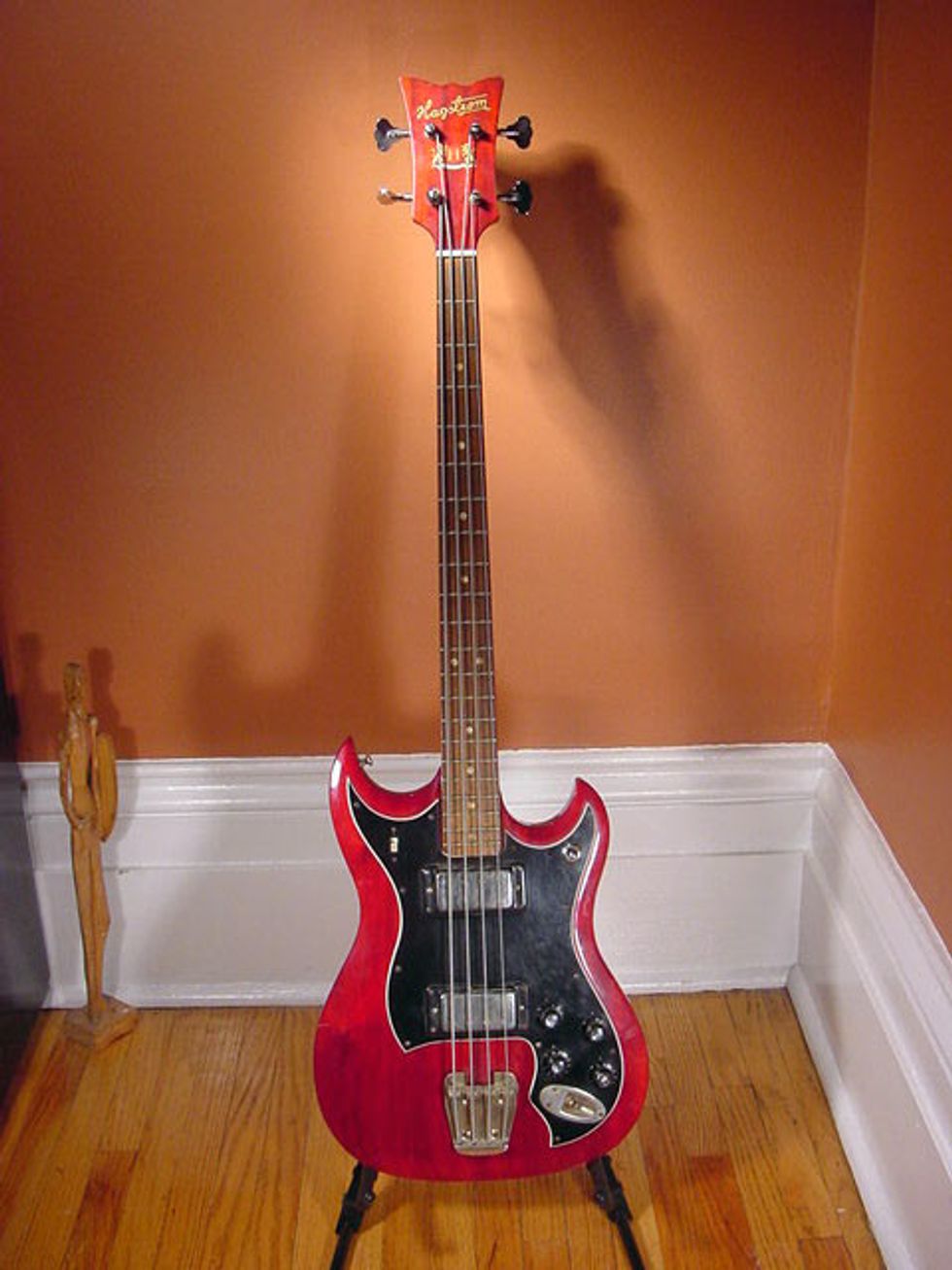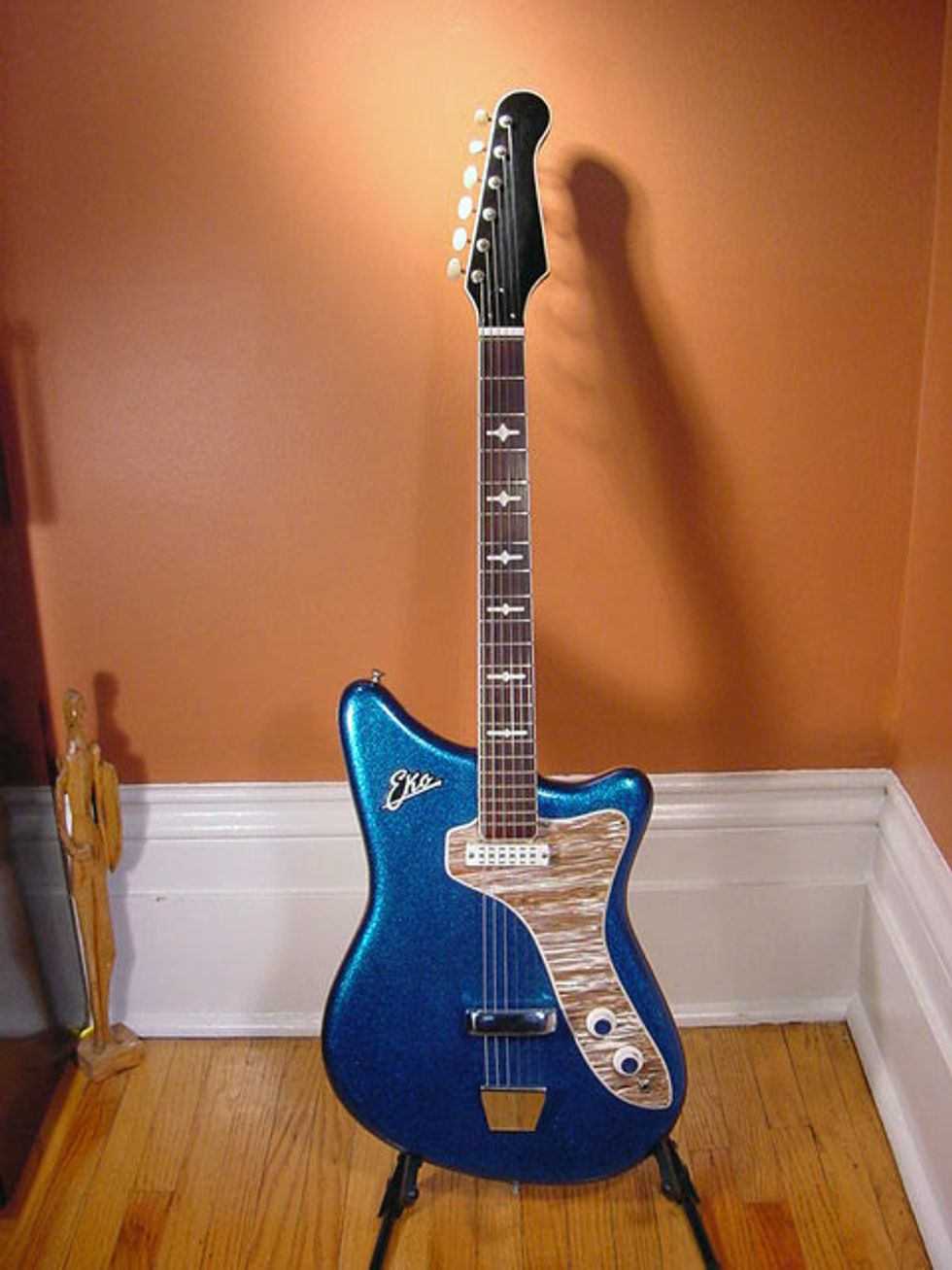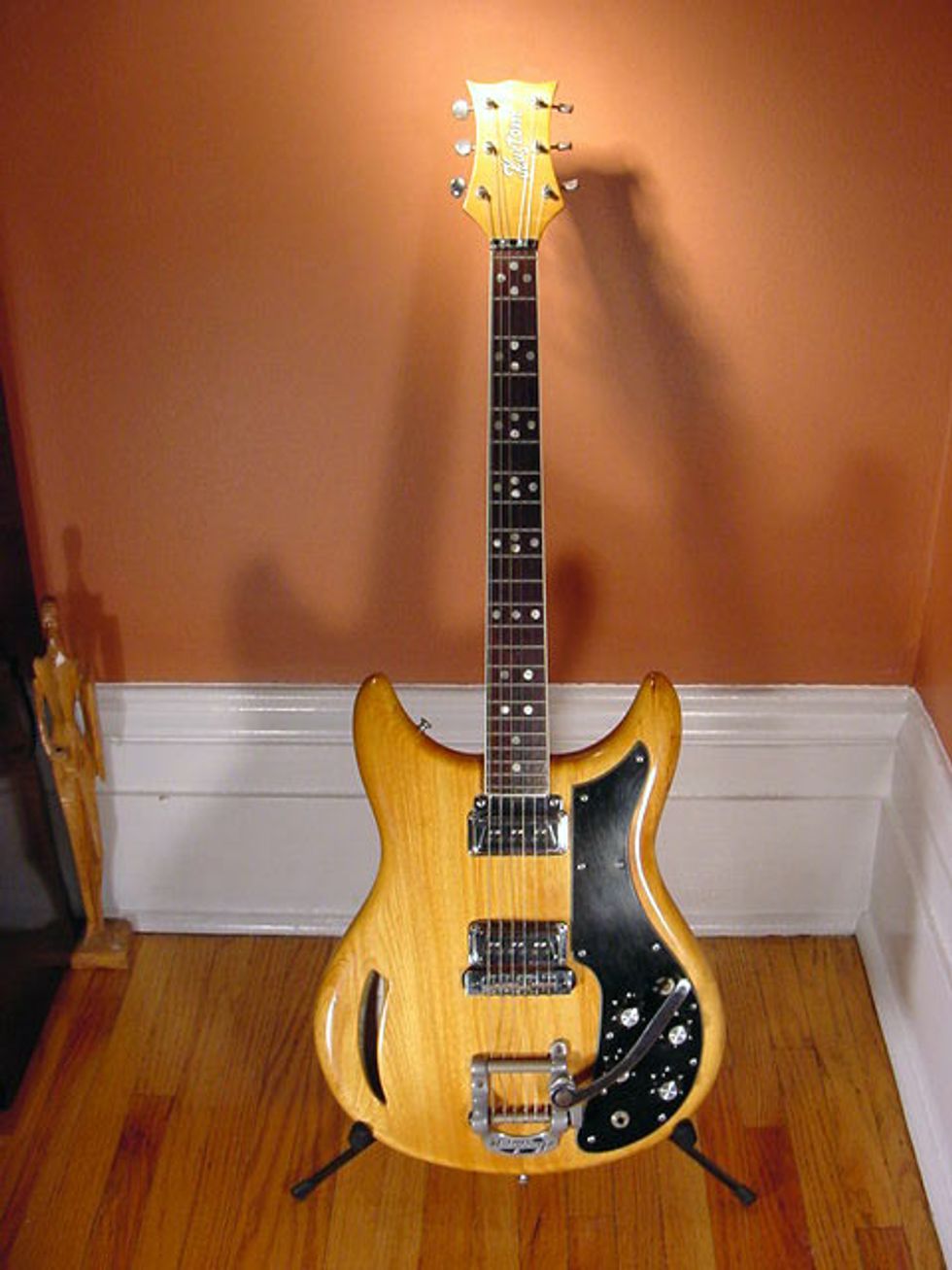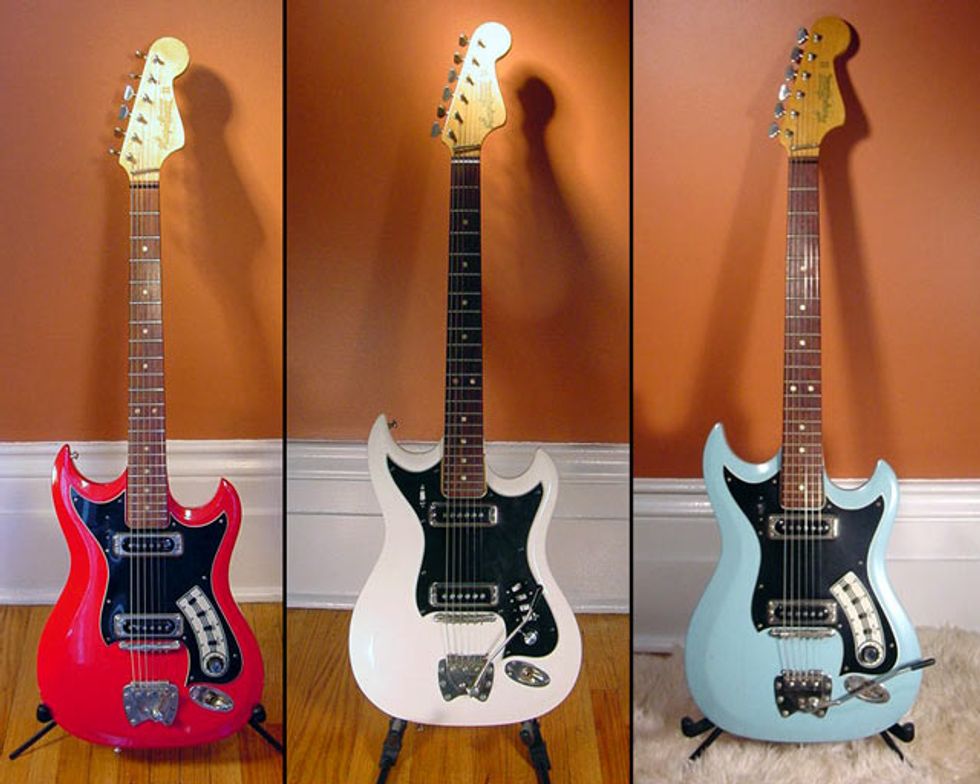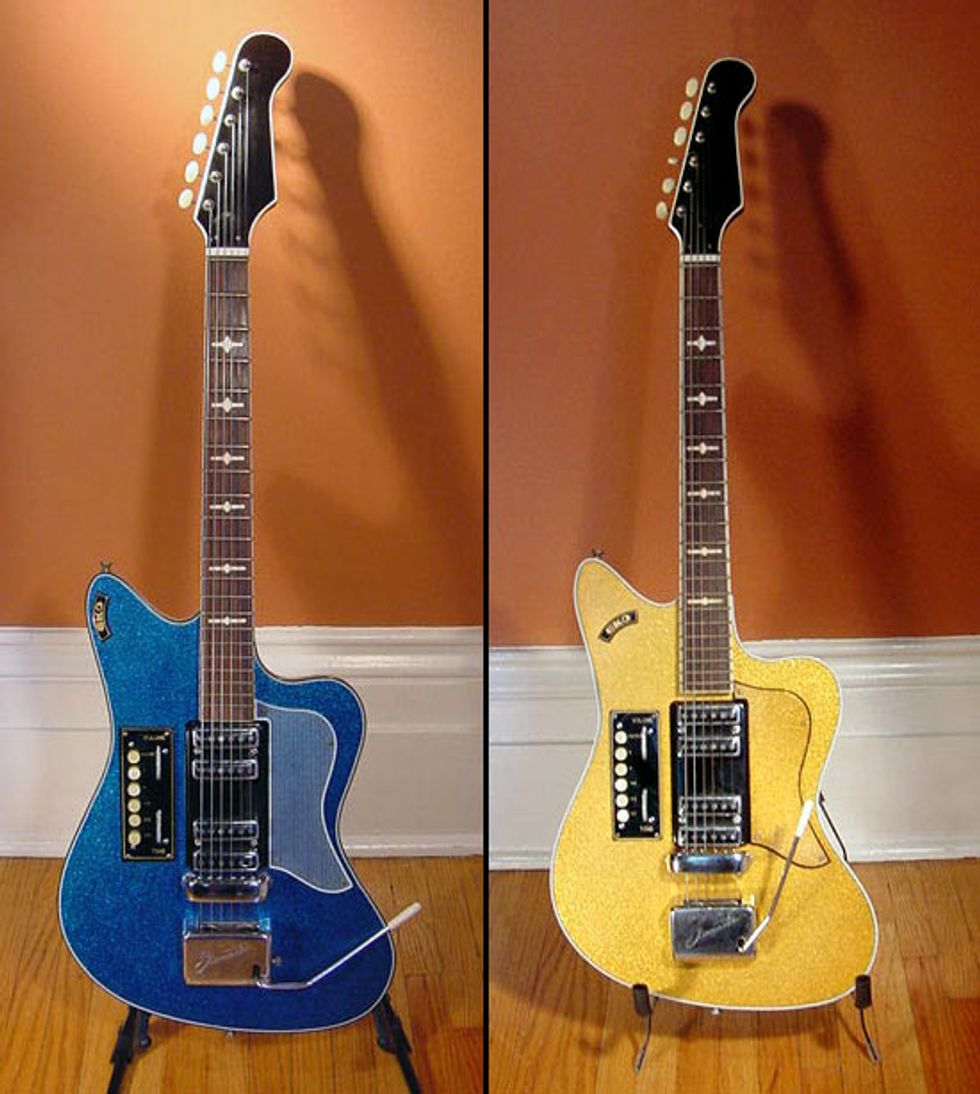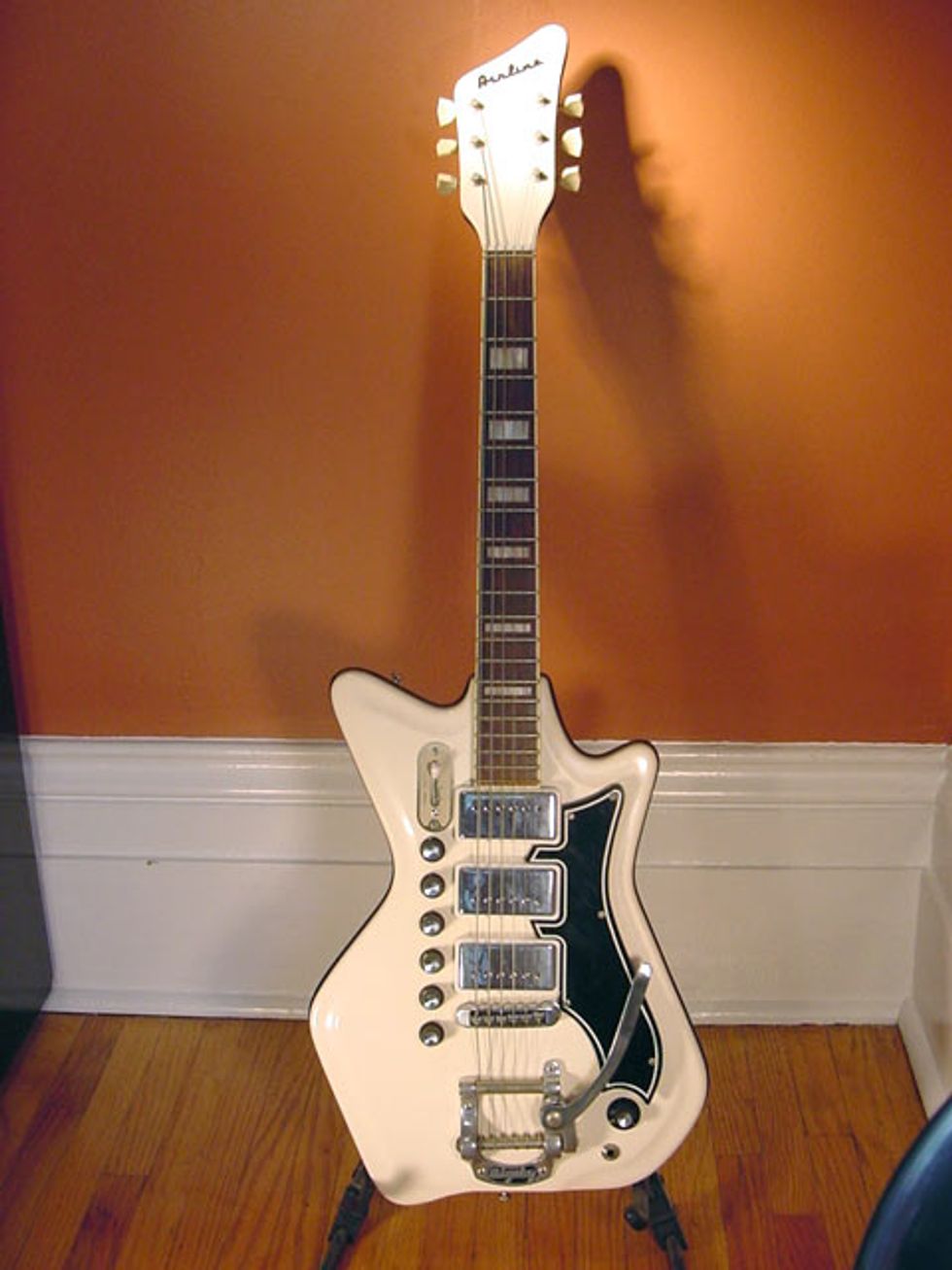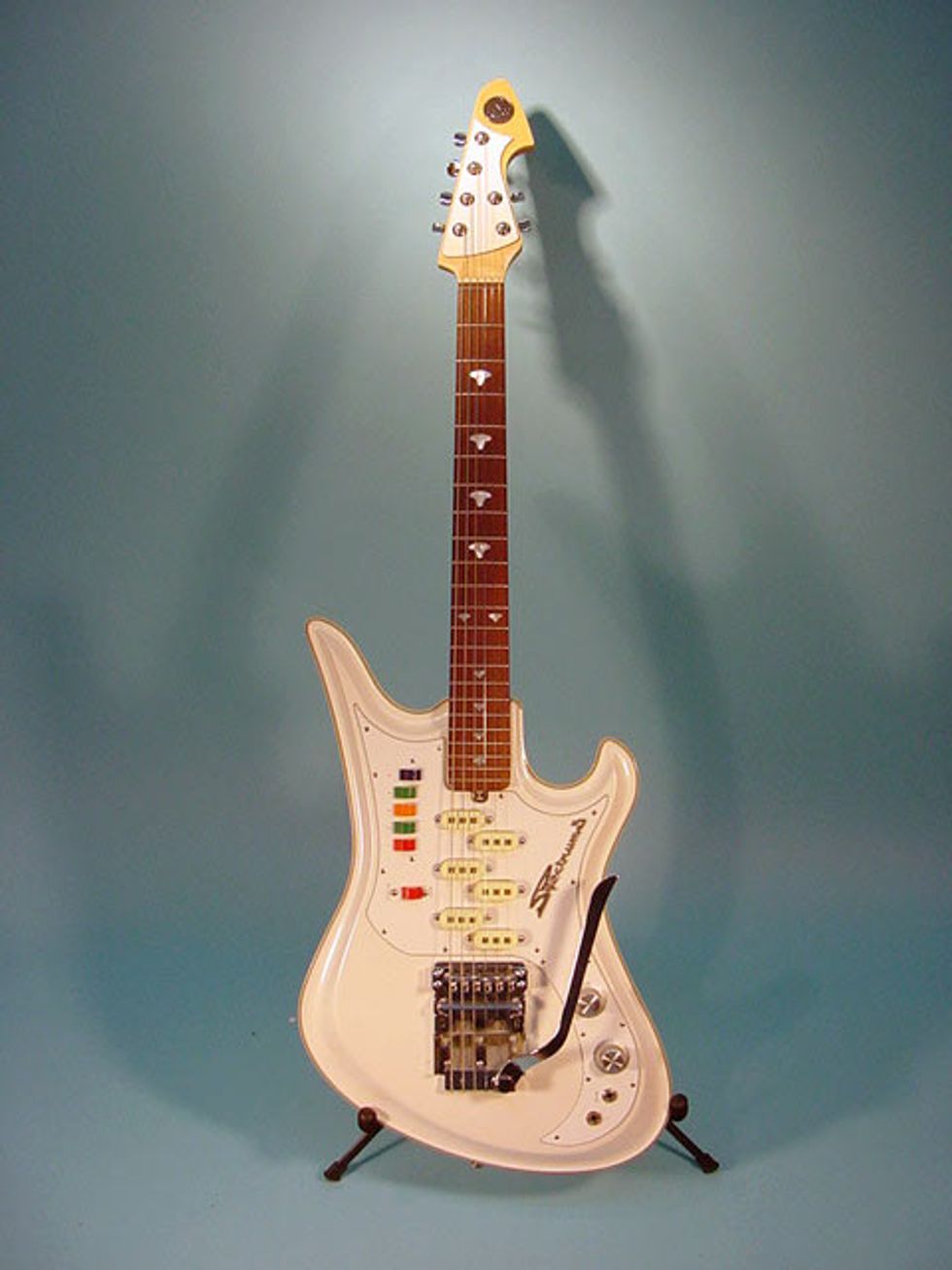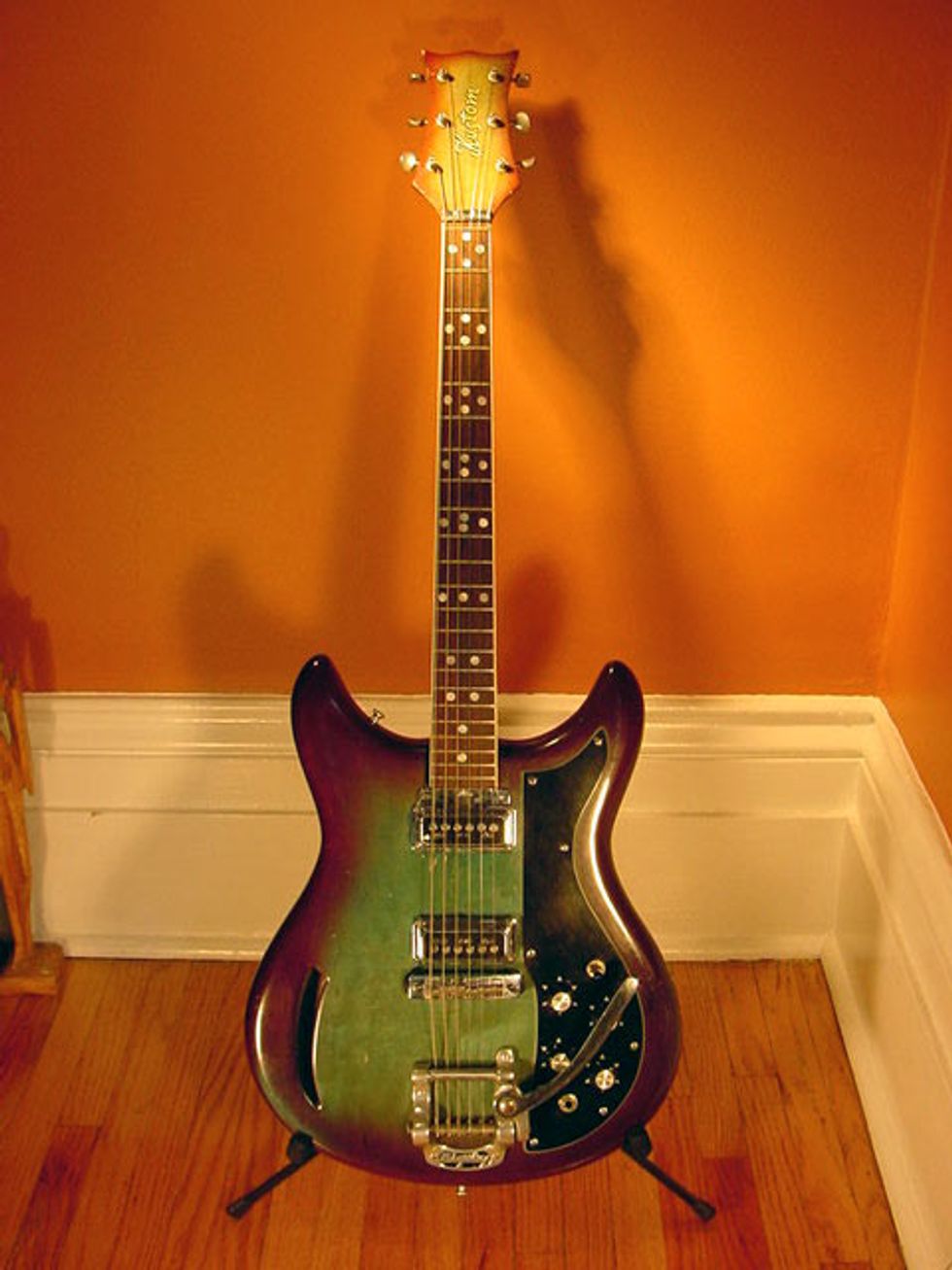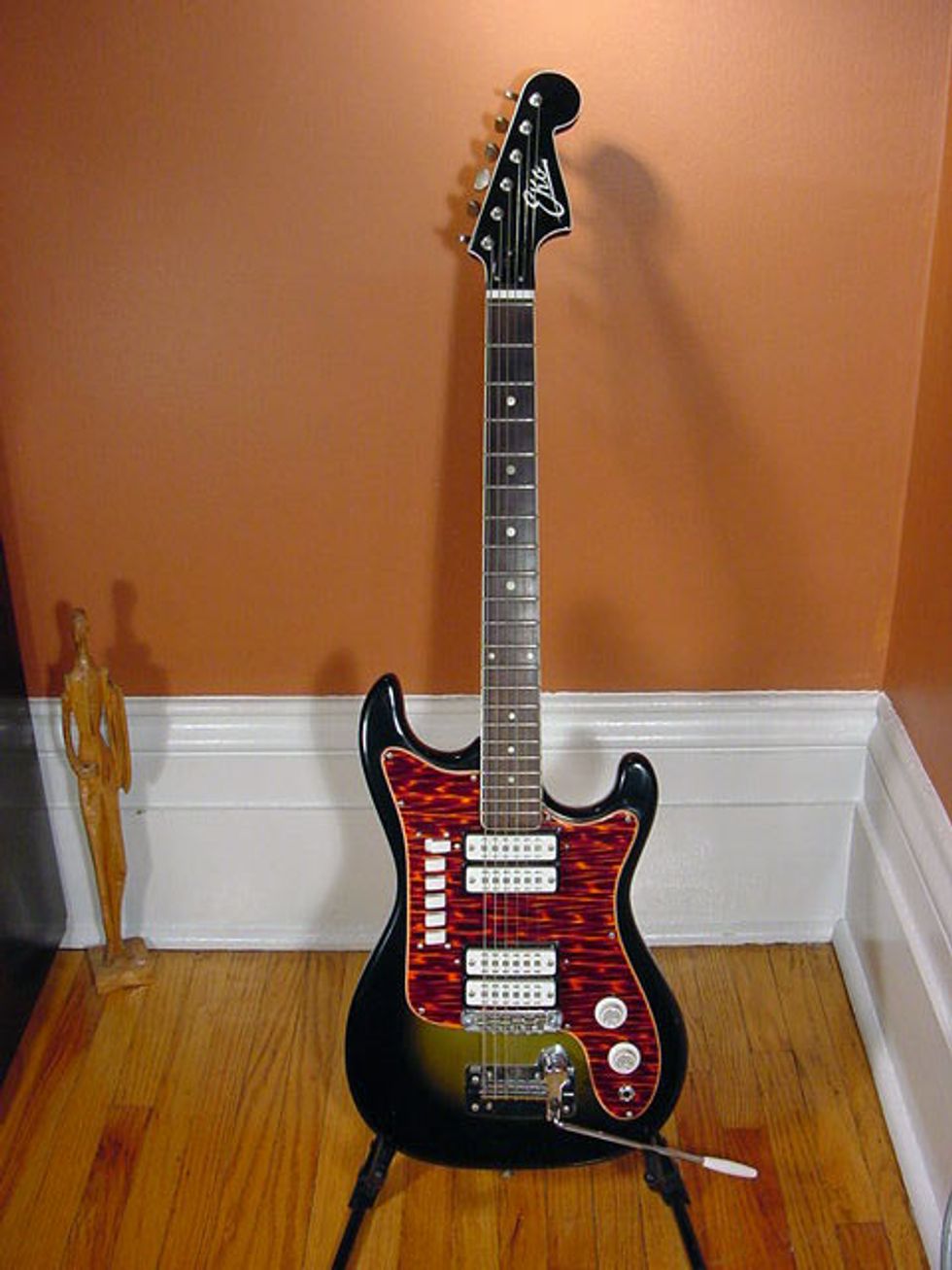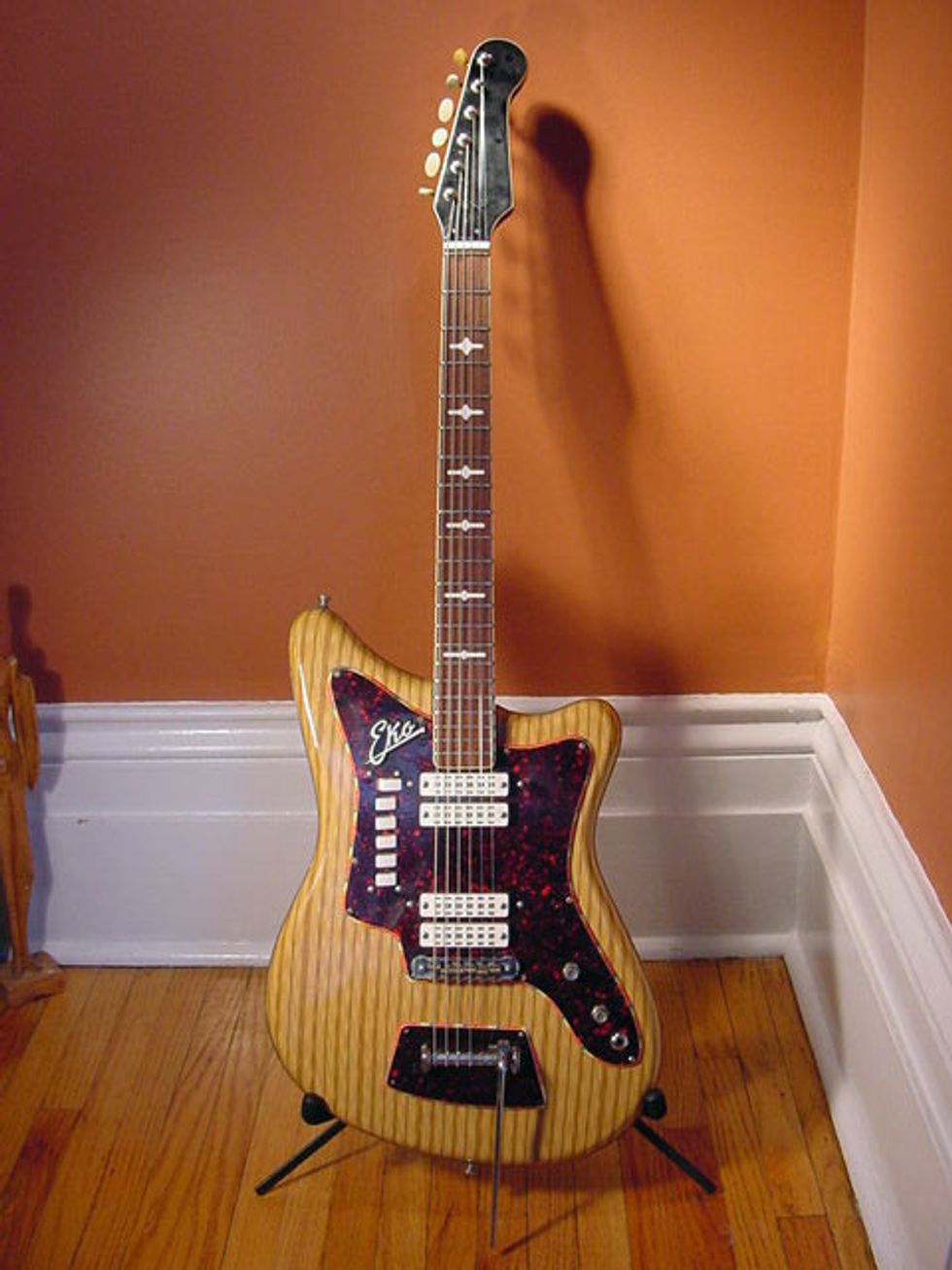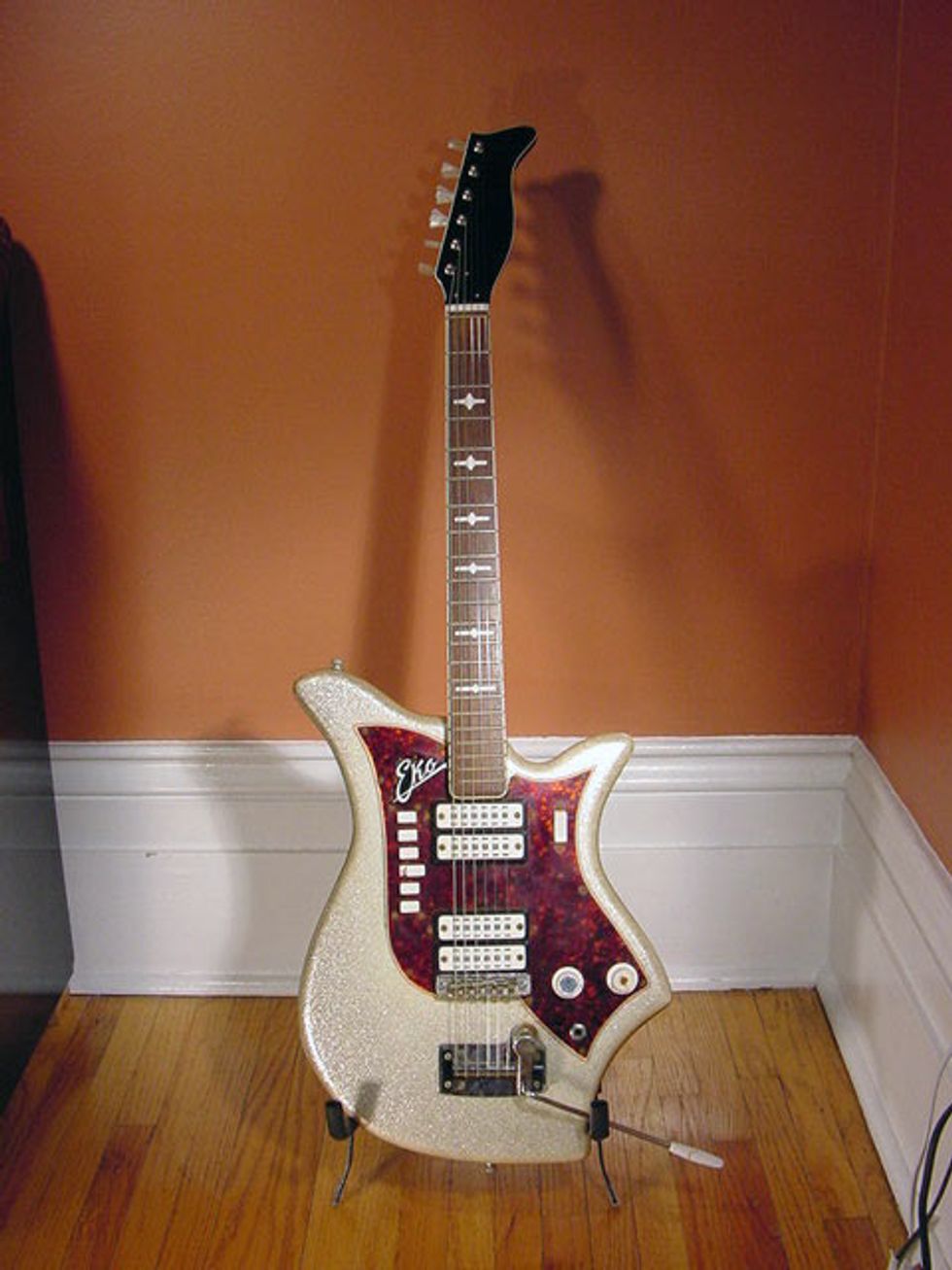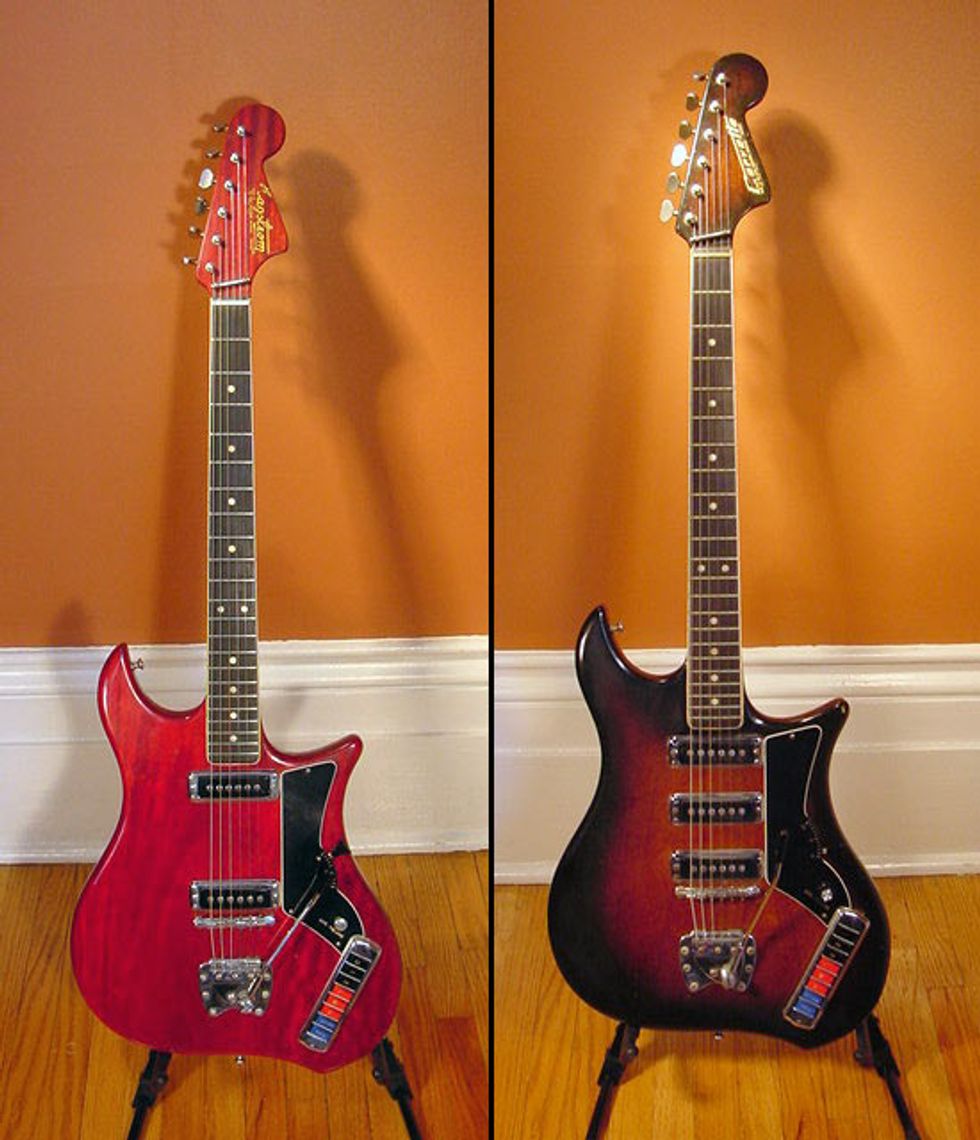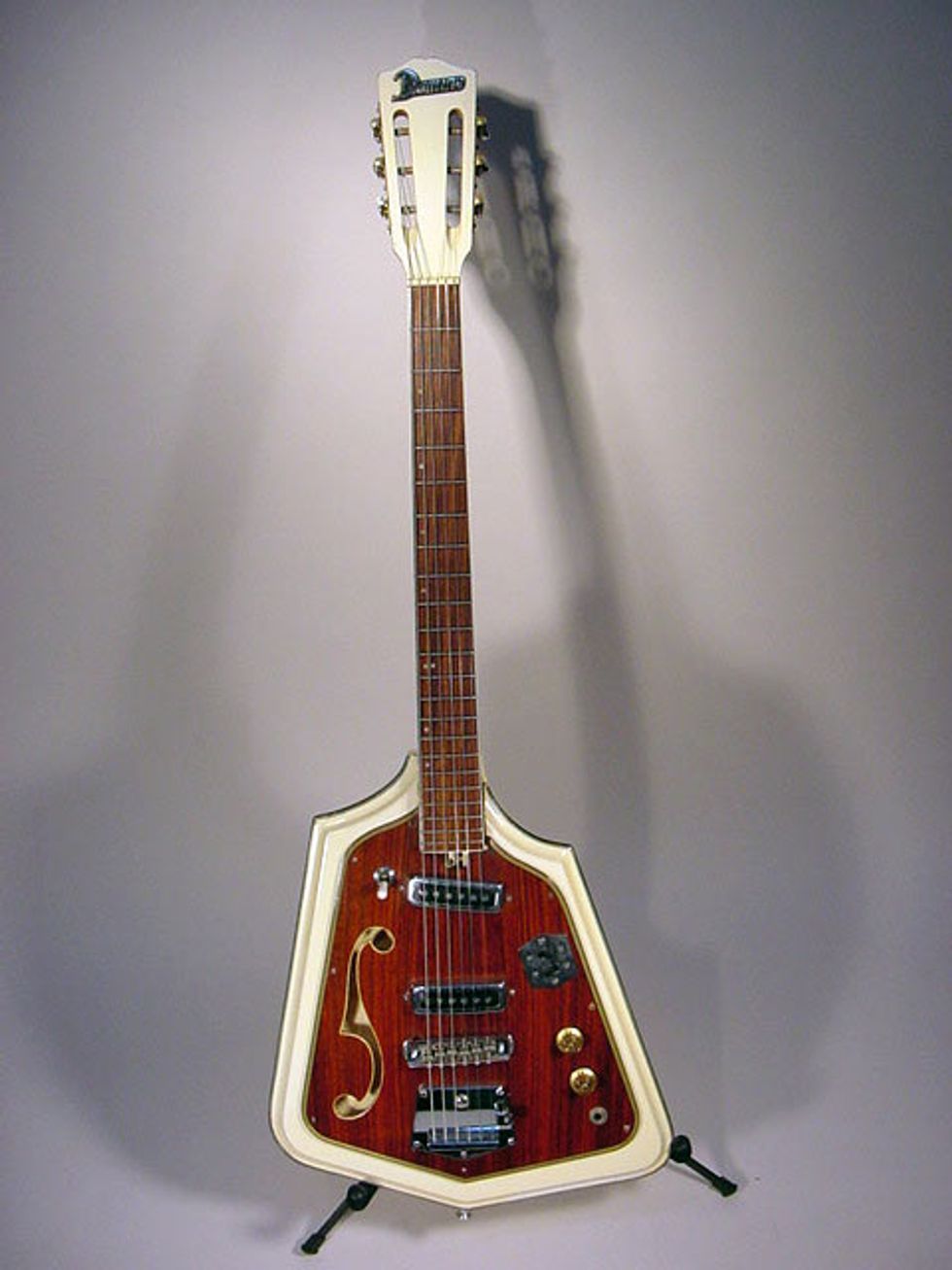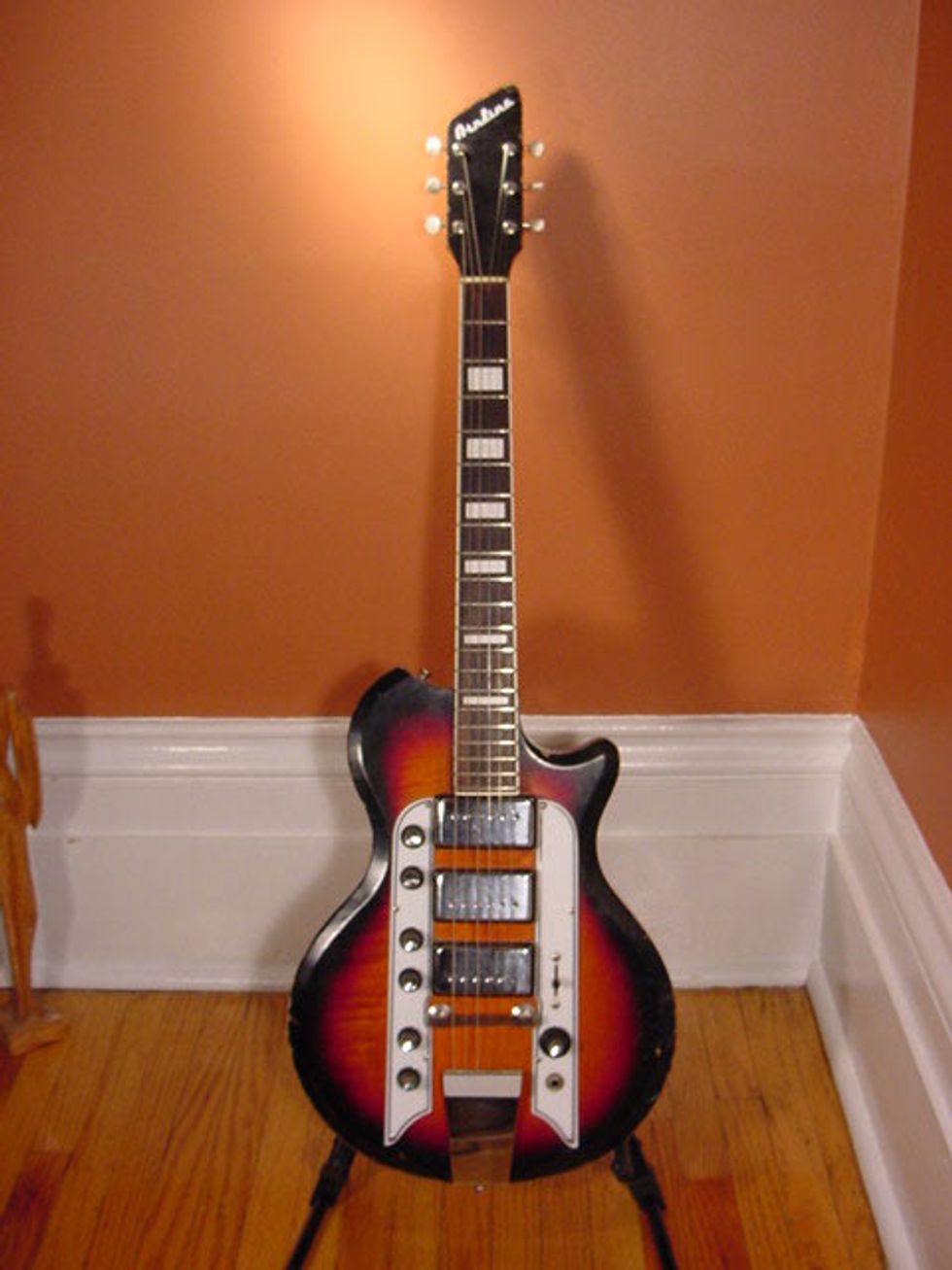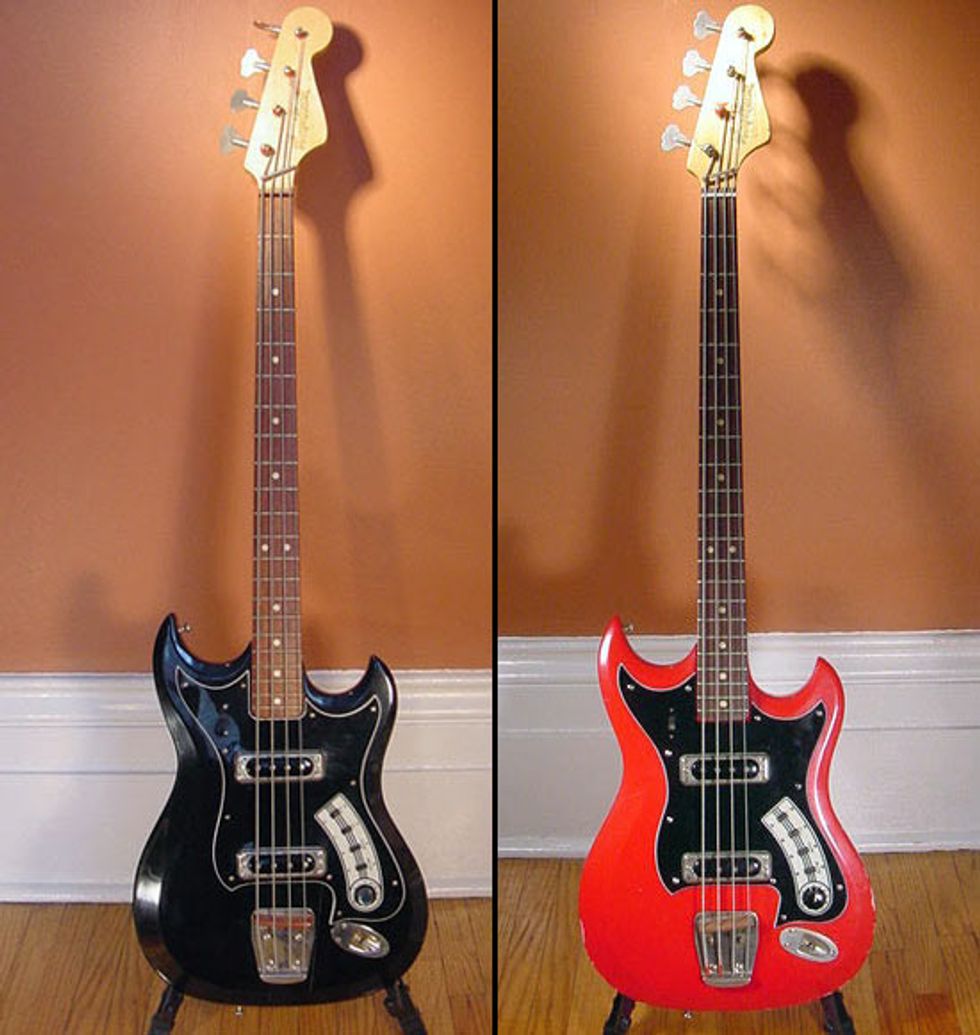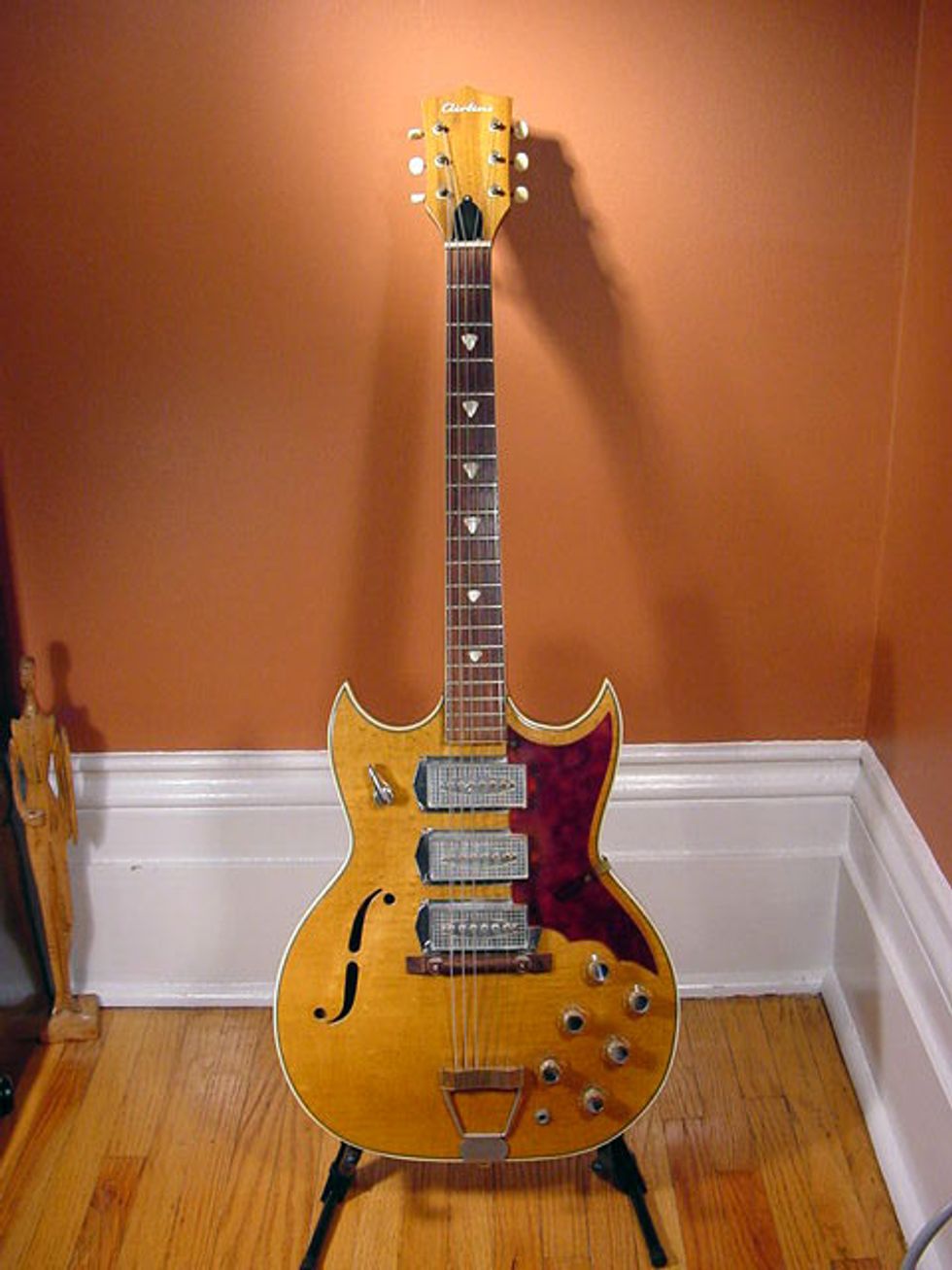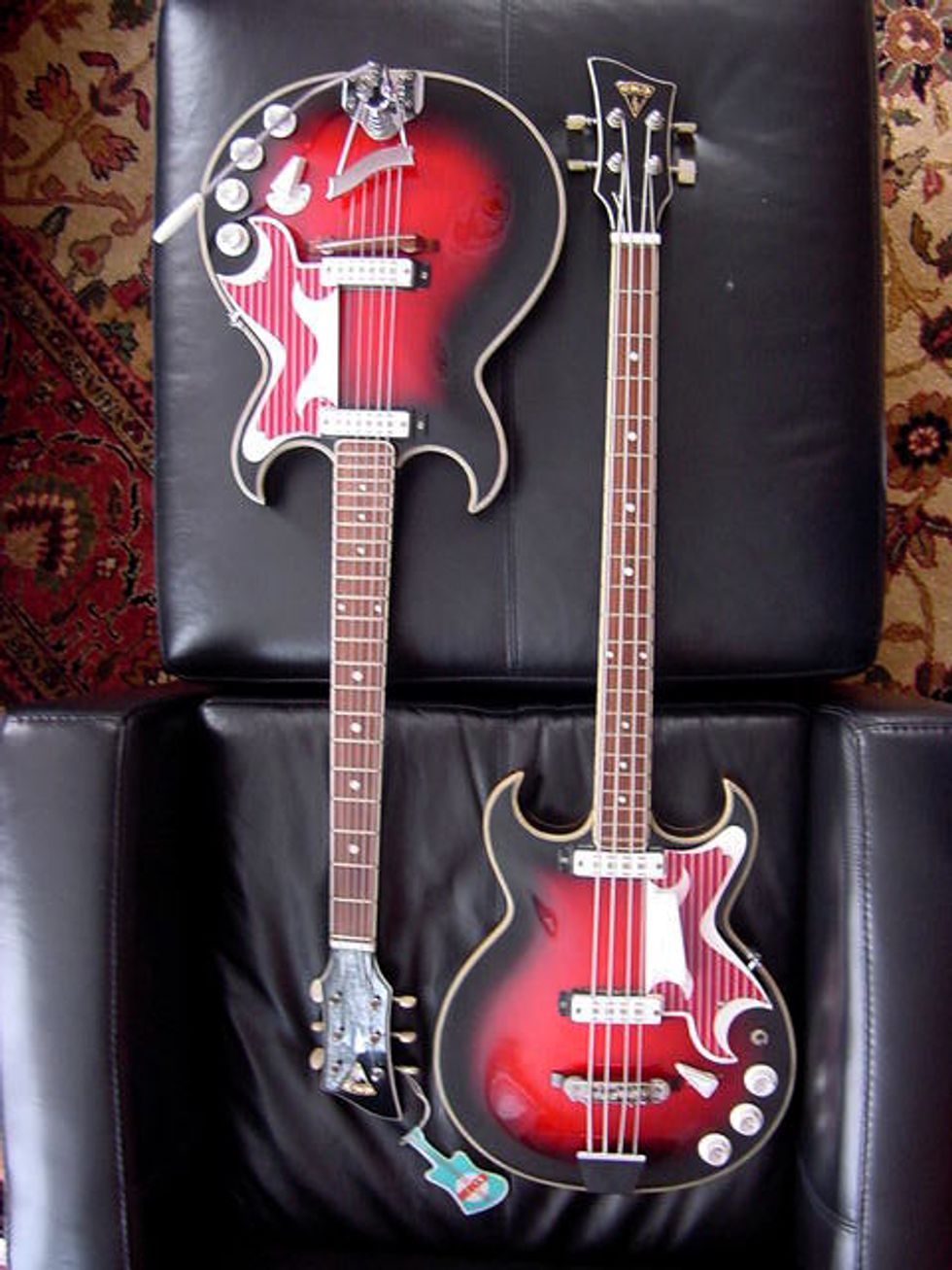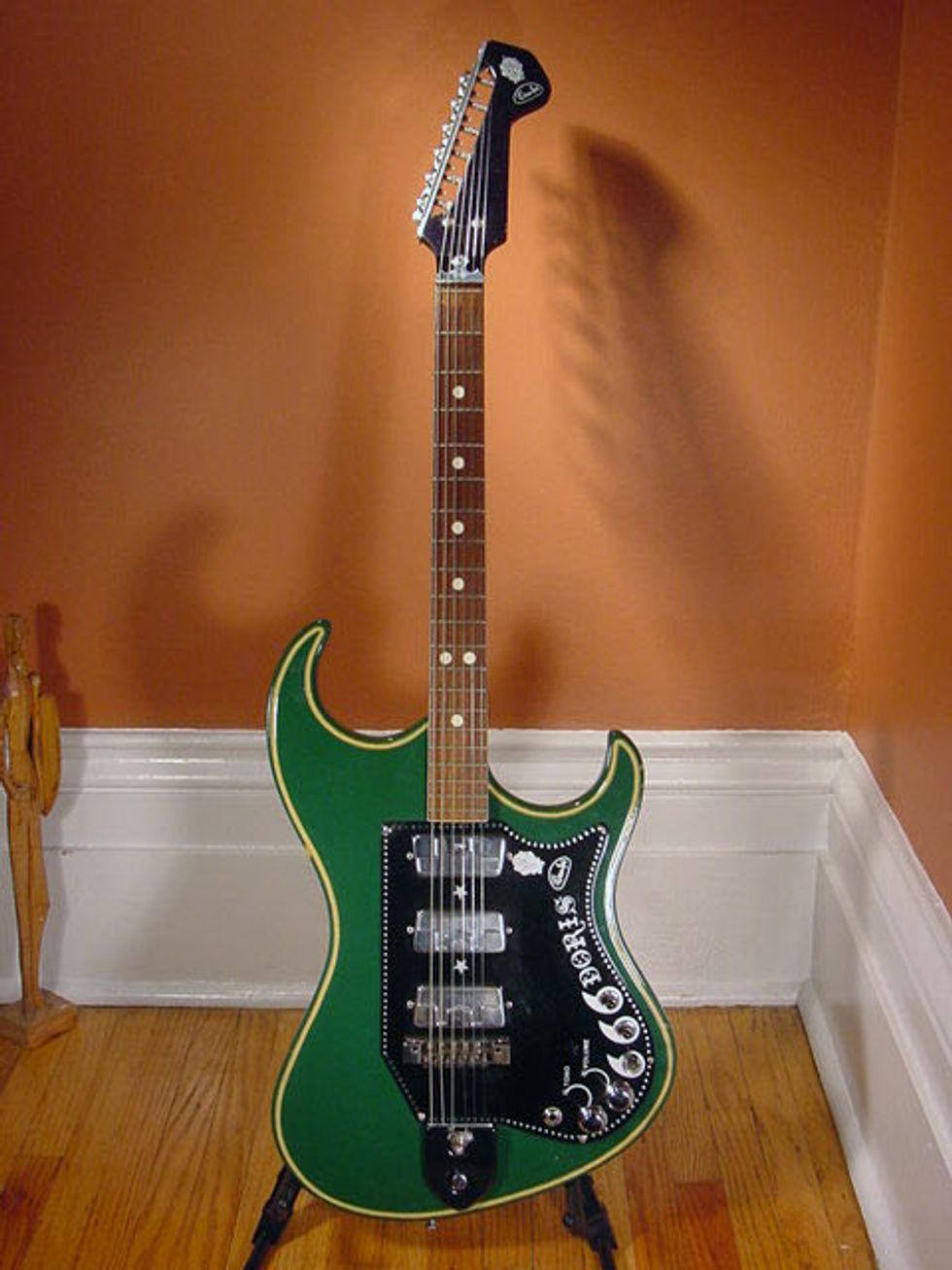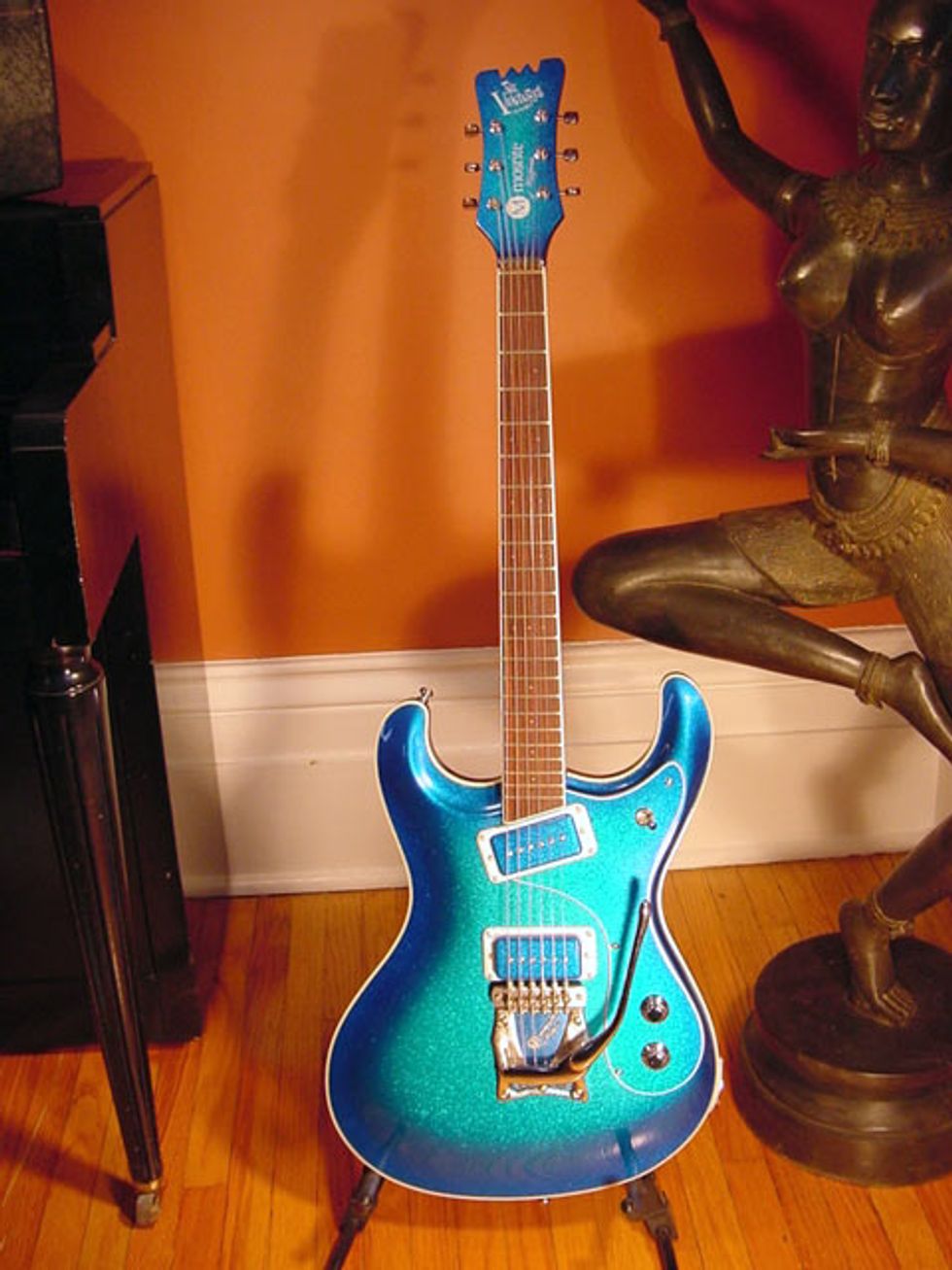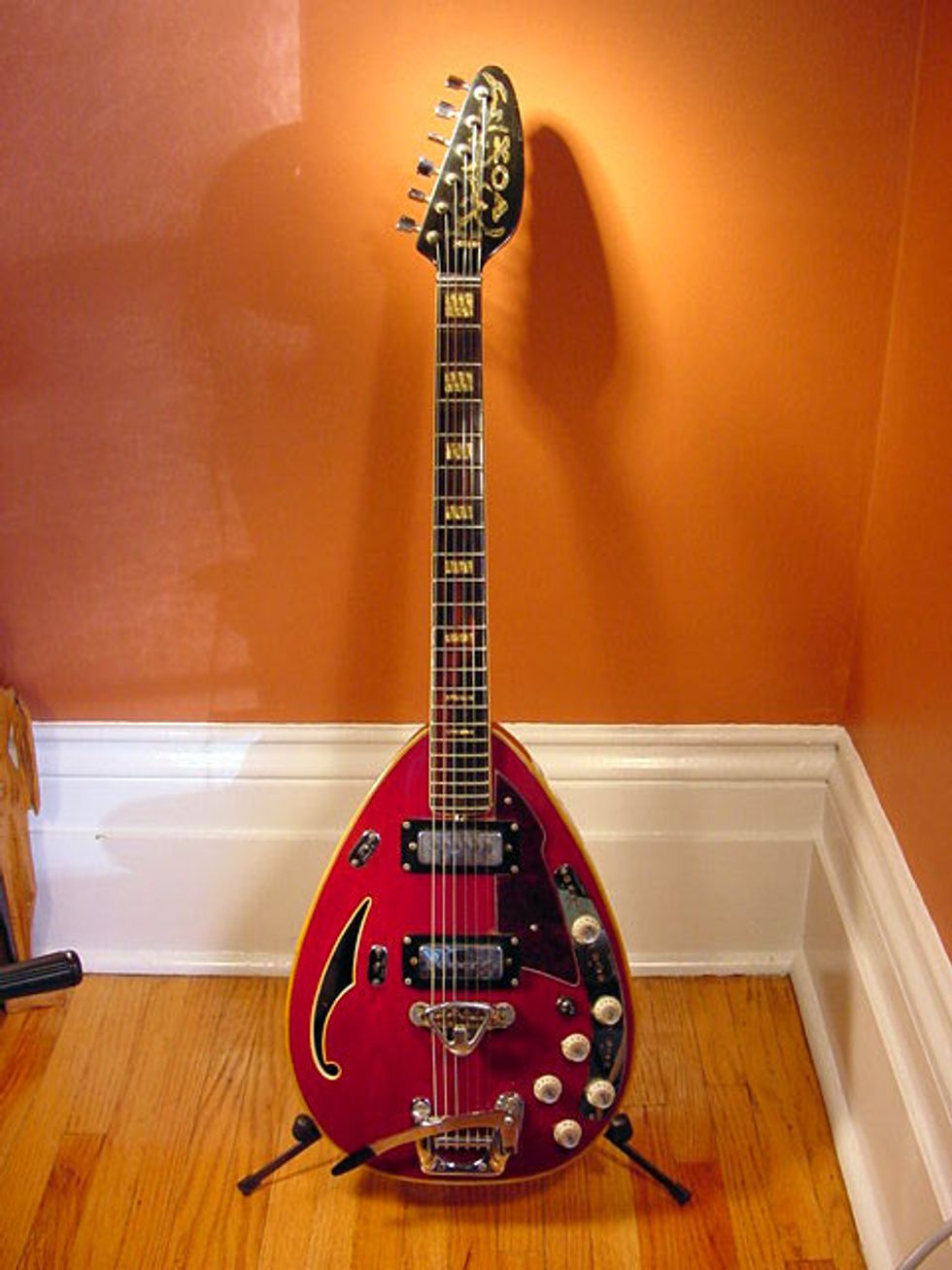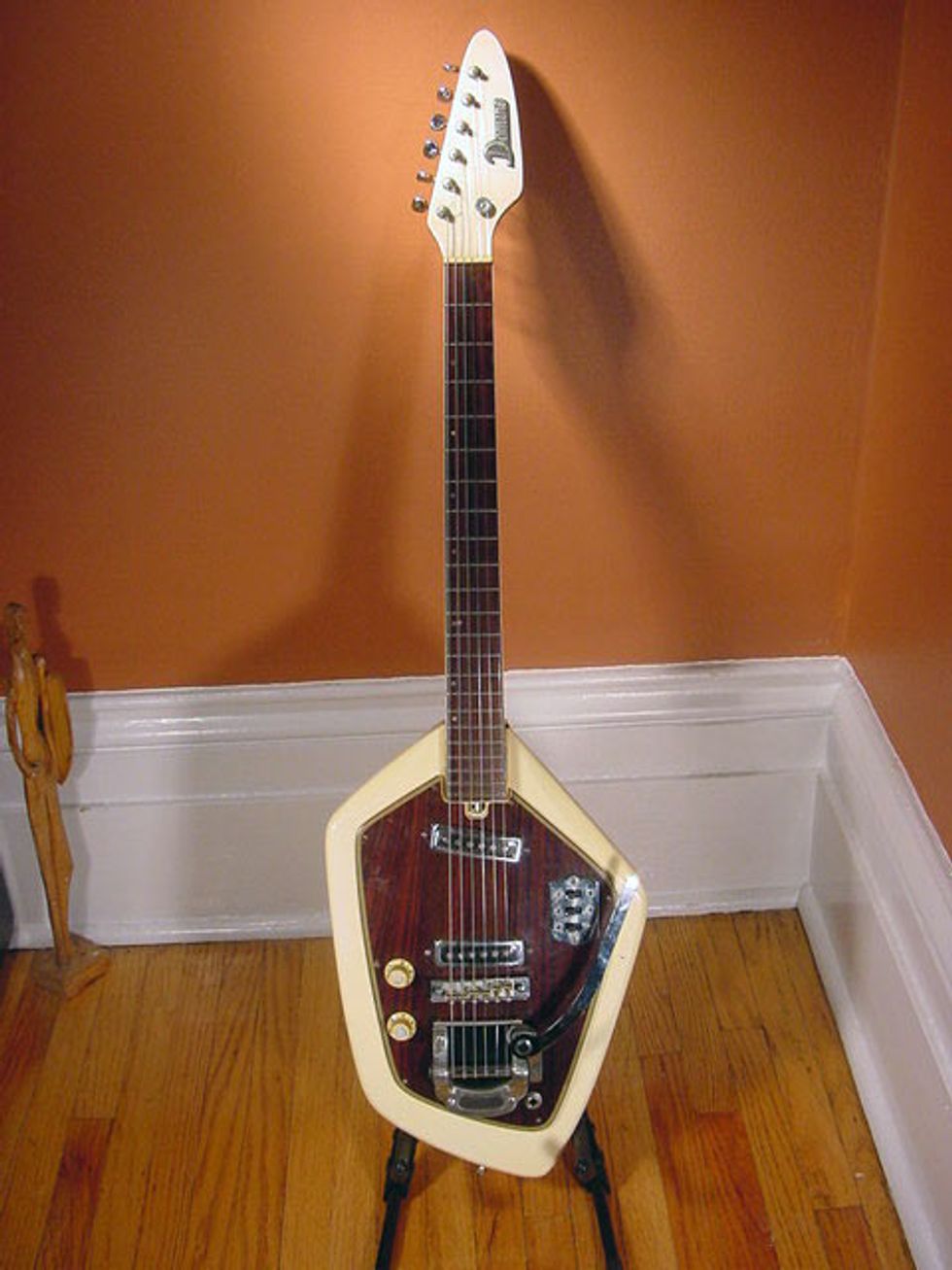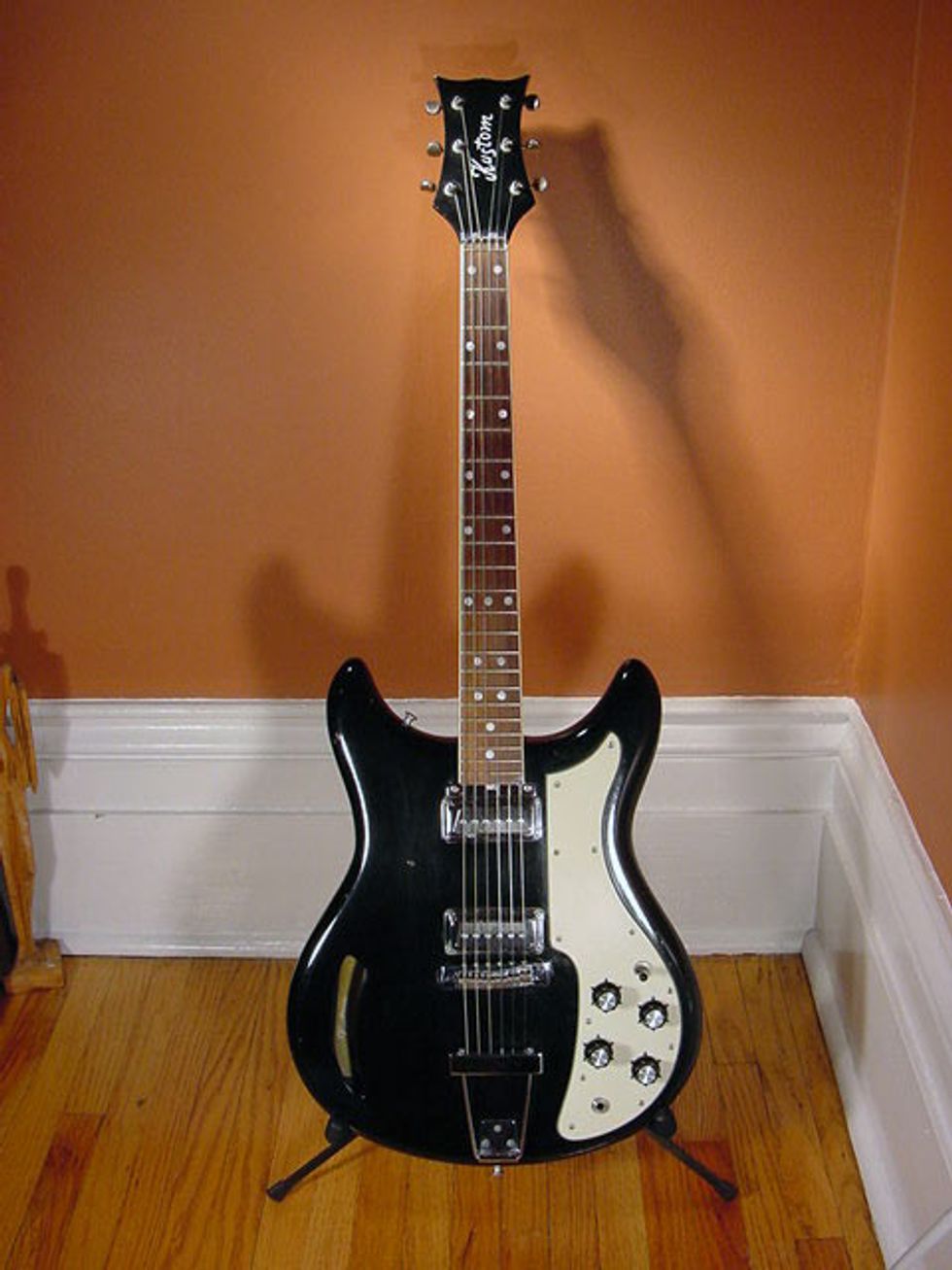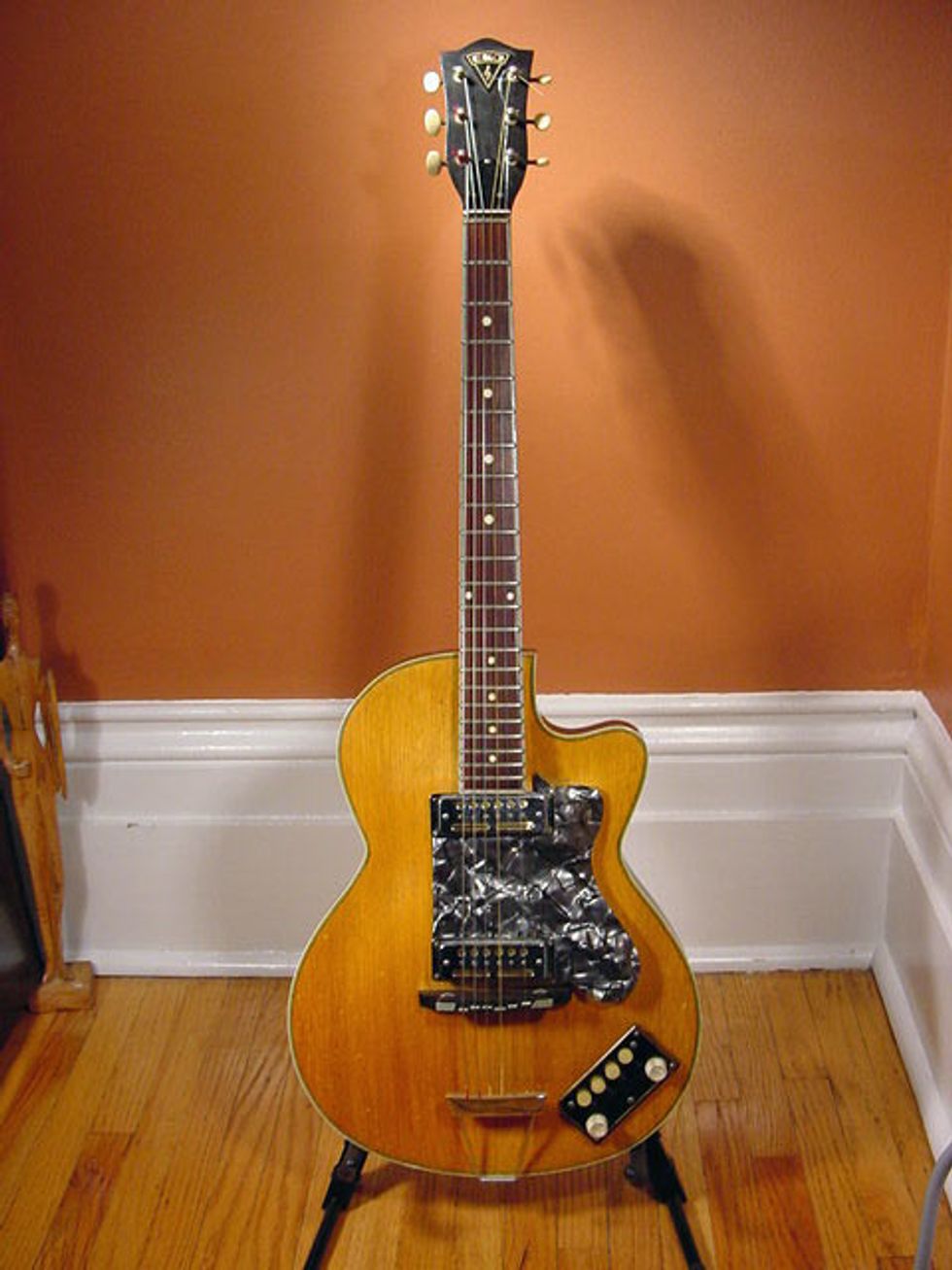 Photos courtesy myrareguitars.com.