A sampling of Airline, Domino, Eko, Kustom, Hagstrom, and more from the collection of Eastwood Guitars founder Mike Robinson.
Domino Californian
Domino-branded guitars were imported from Japan in the late 1960s and the Californian was the builder's popular take on the famous Vox Phantom guitar. It was available as 2- or 3-pickup model and finished in white or redburst. While there were a few Vox copies floating about in the mid-1960s, Dominos were unique with their simulated, wood grain top. Photo courtesy of myrareguitars.com.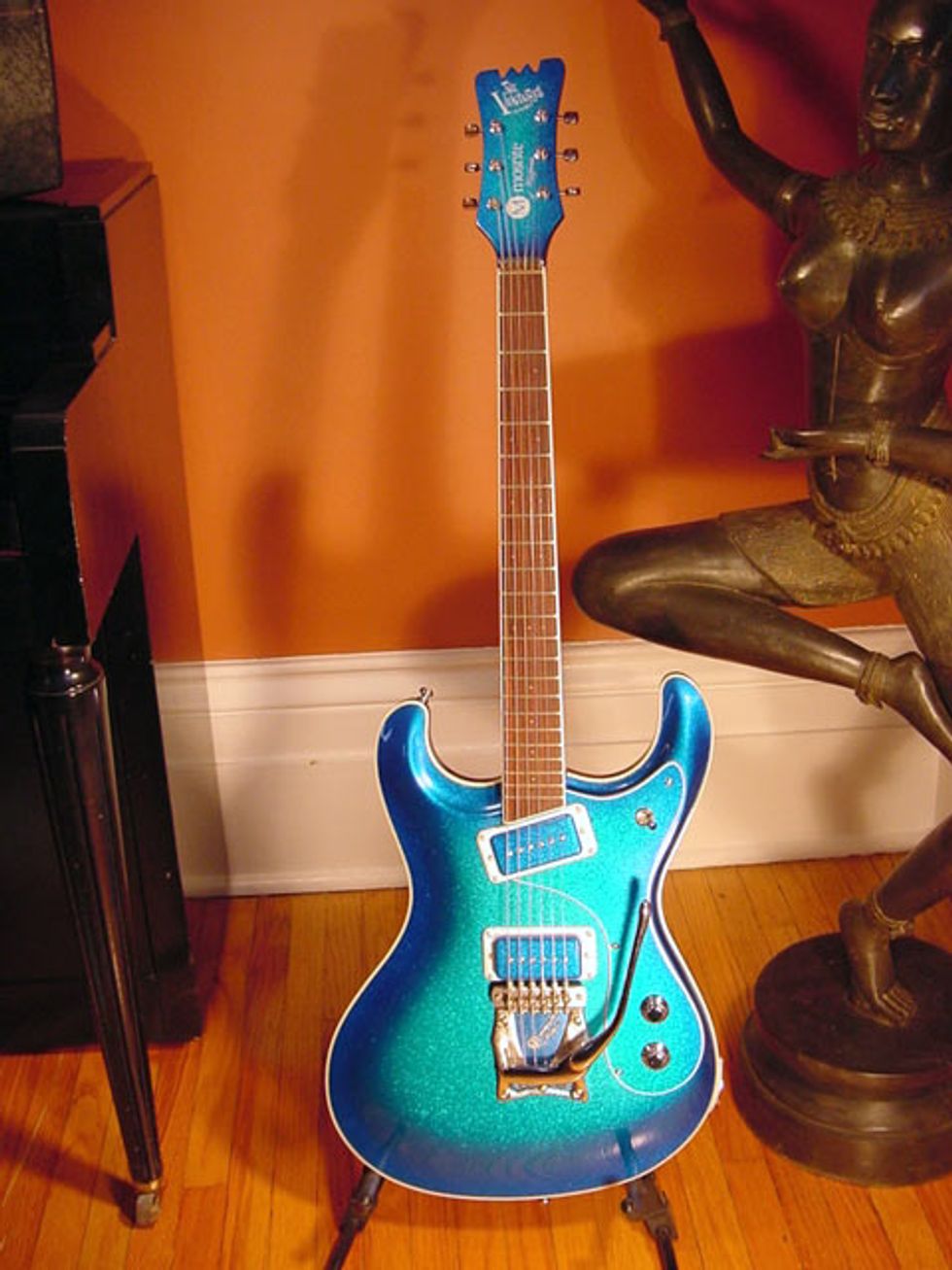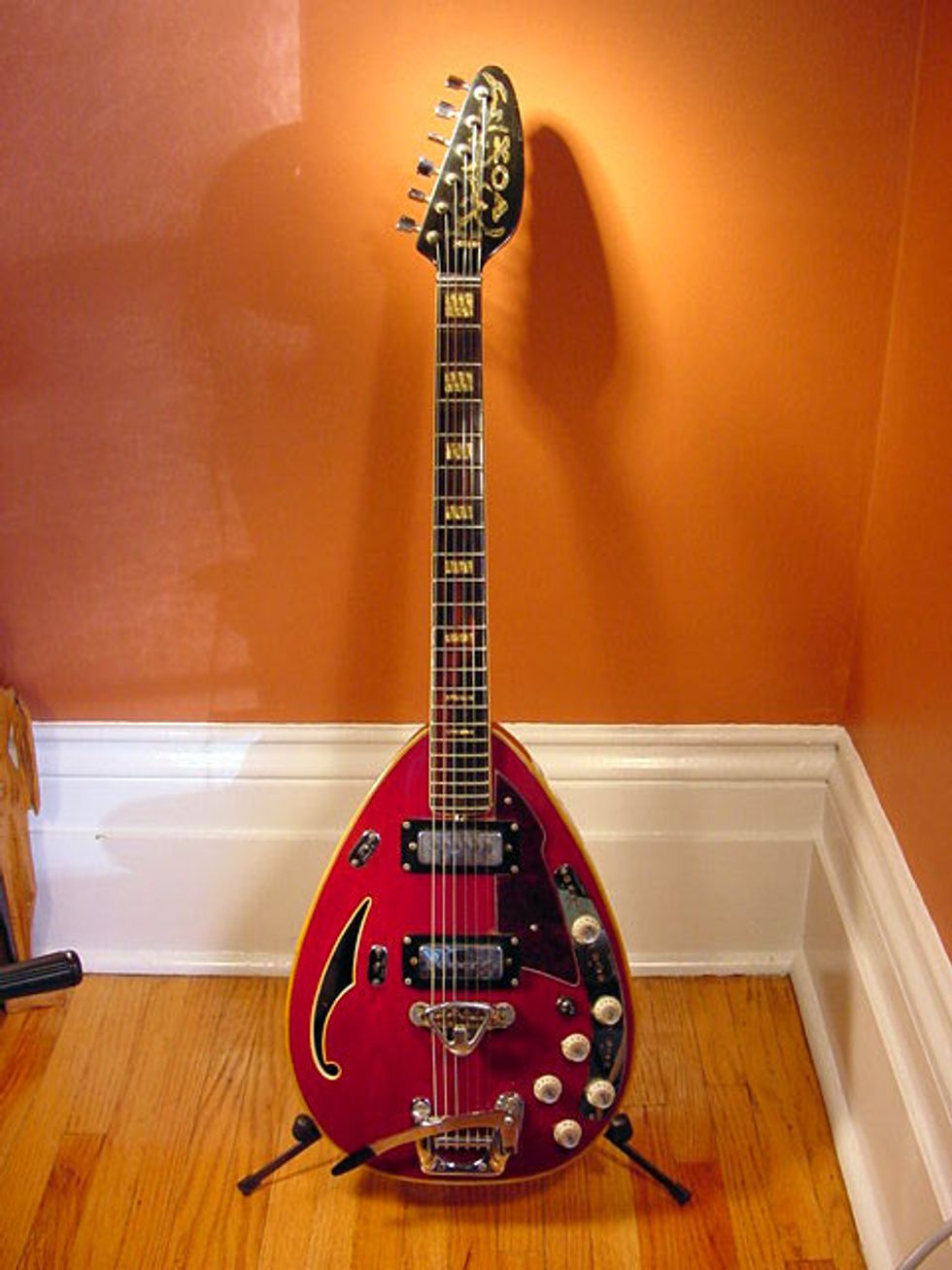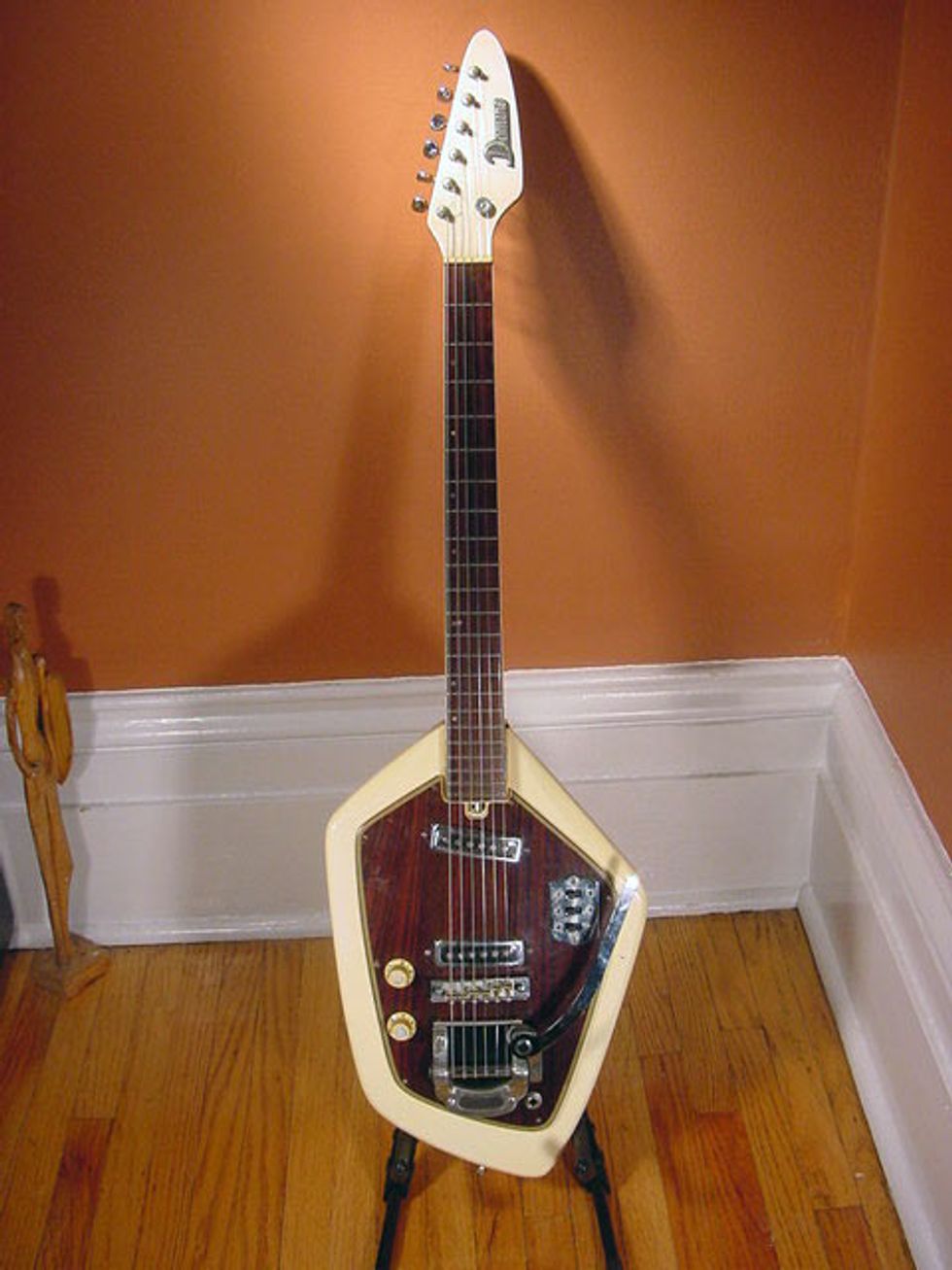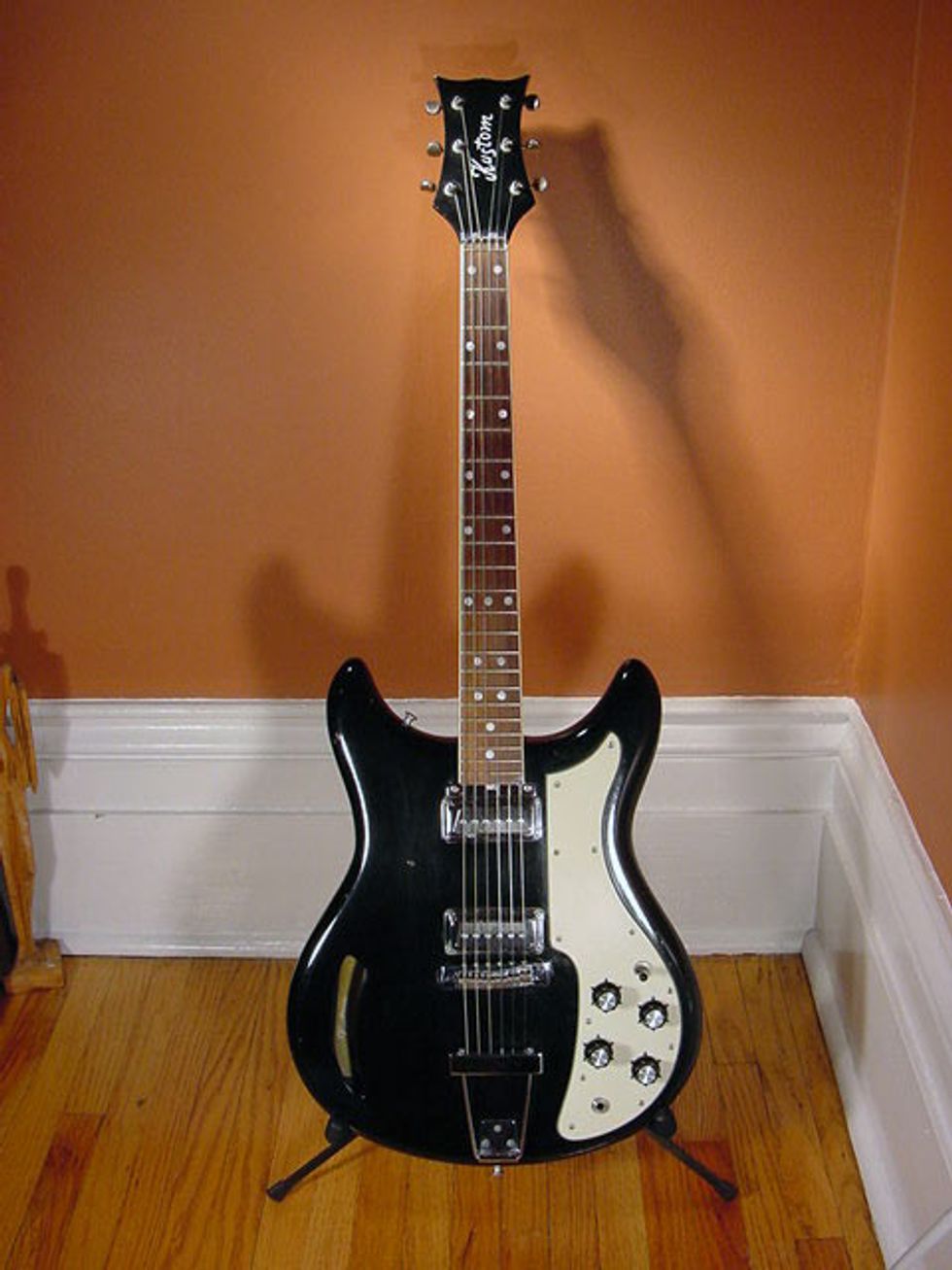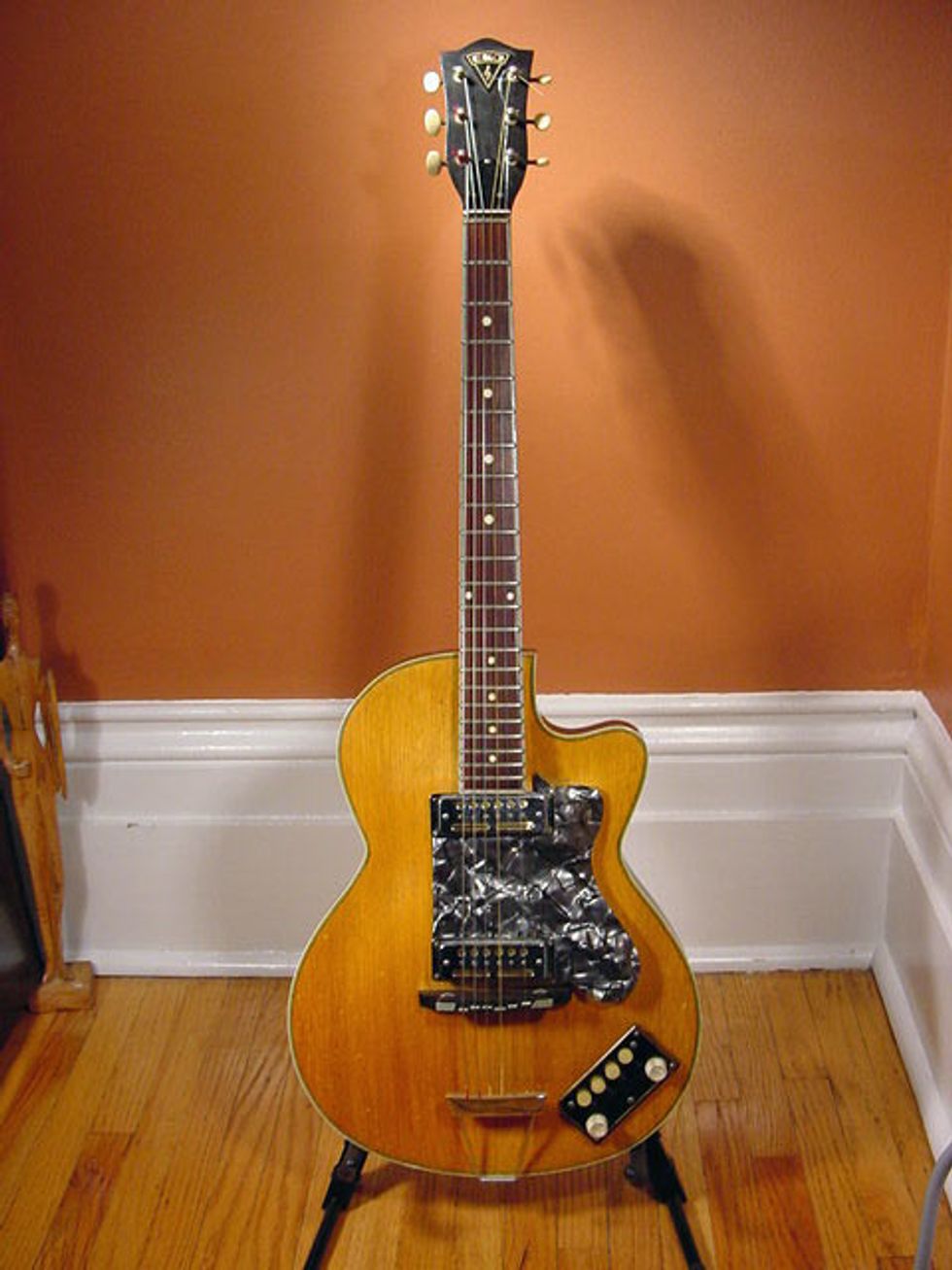 Photos courtesy myrareguitars.com.