A sampling of Airline, Domino, Eko, Kustom, Hagstrom, and more from the collection of Eastwood Guitars founder Mike Robinson.
Eko Club
This rare Eko 6-string seems to be modeled after the Hofner Club Series. It appears to be early to mid-1960s based on the parts, but I've never seen another. Photo courtesy of myrareguitars.com.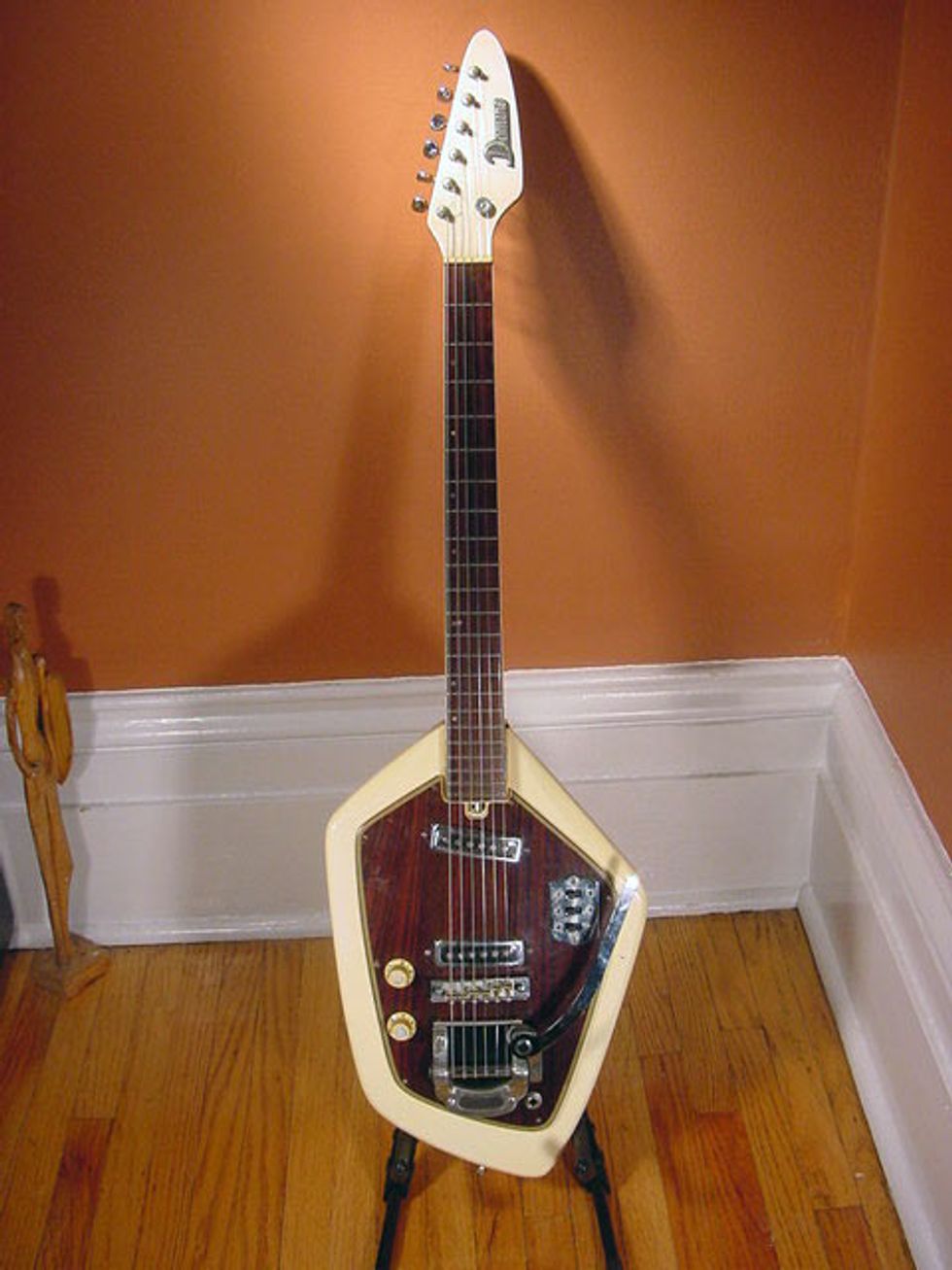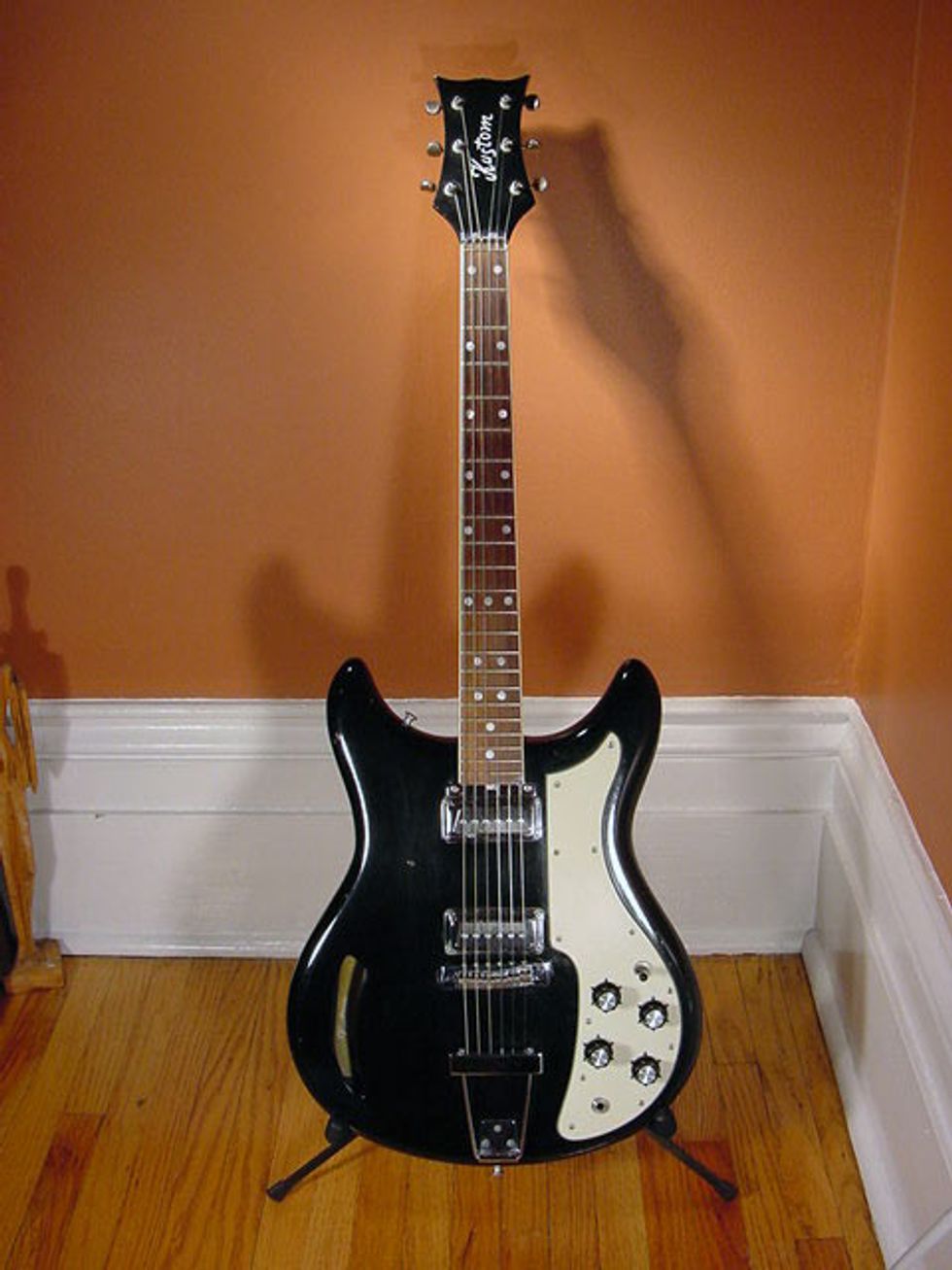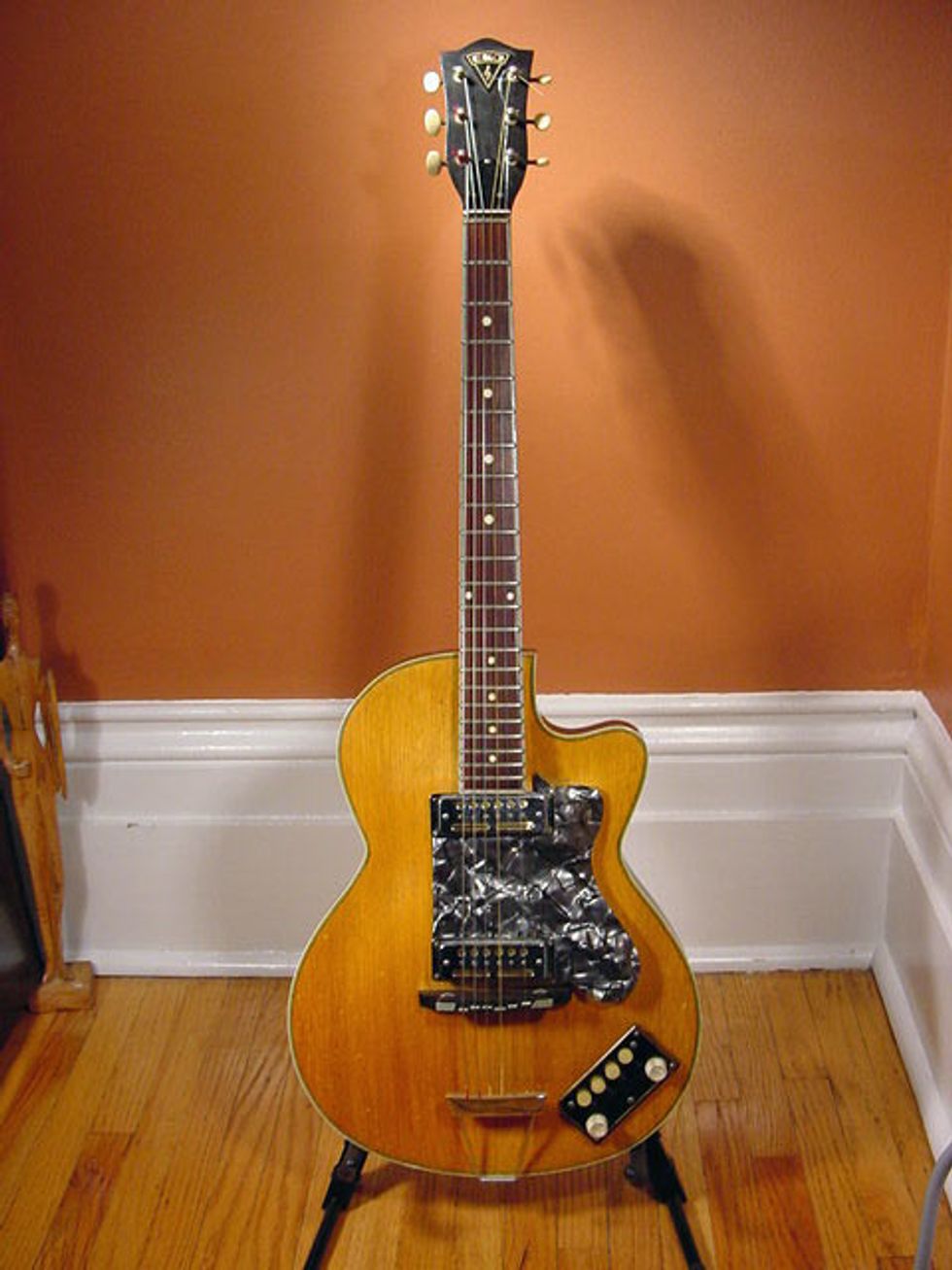 Photos courtesy myrareguitars.com.