A sampling of Airline, Domino, Eko, Kustom, Hagstrom, and more from the collection of Eastwood Guitars founder Mike Robinson.
Eko Ekomaster Blue and Gold
The Ekomaster is the Cadillac of the Eko sparkle days. Elaborate push-button switches, rotary volume and tone controls, set necks, striped see-through pickguard, and a pearloid back were the hallmarks of this beauty. Photos courtesy of myrareguitars.com.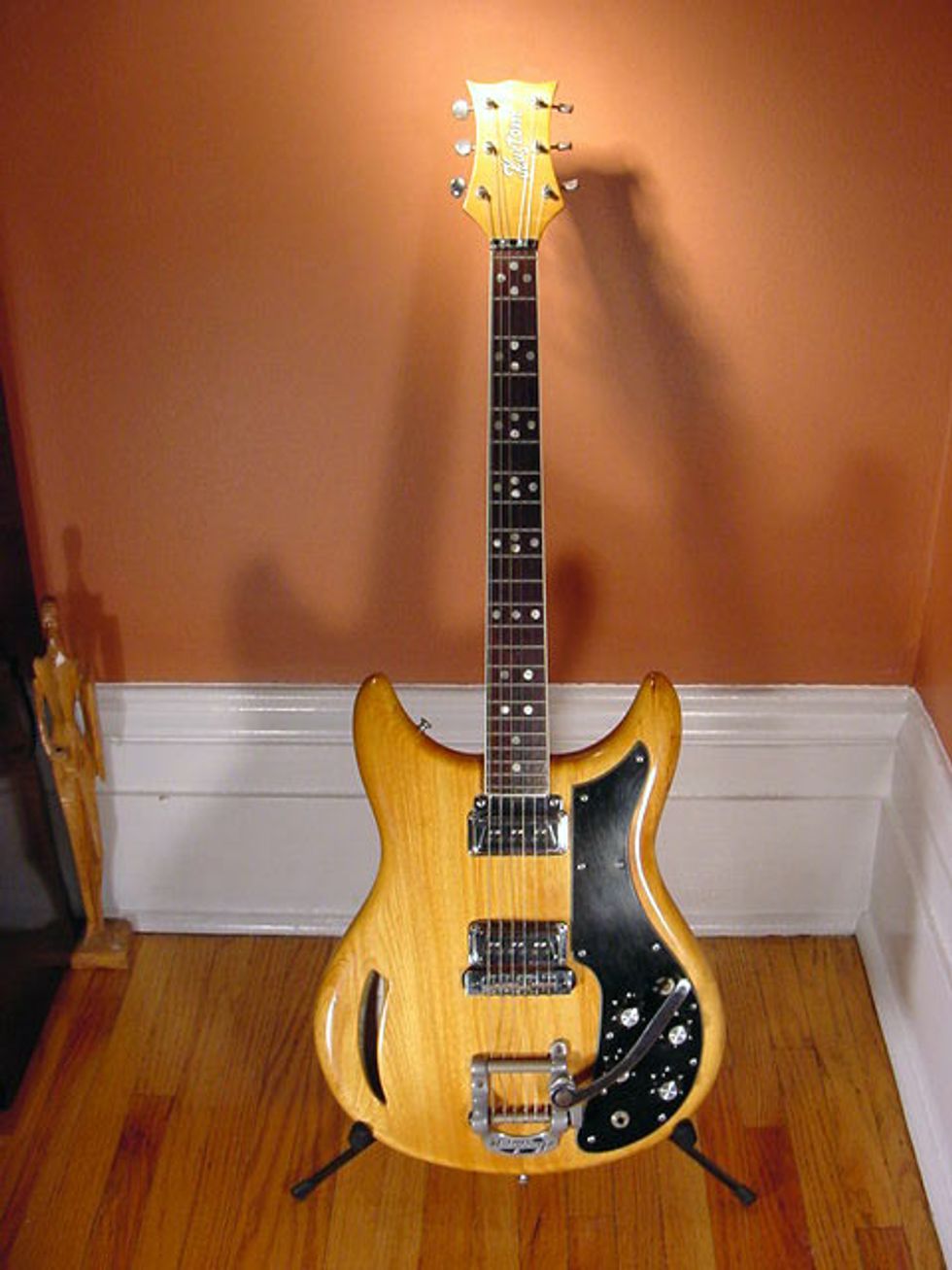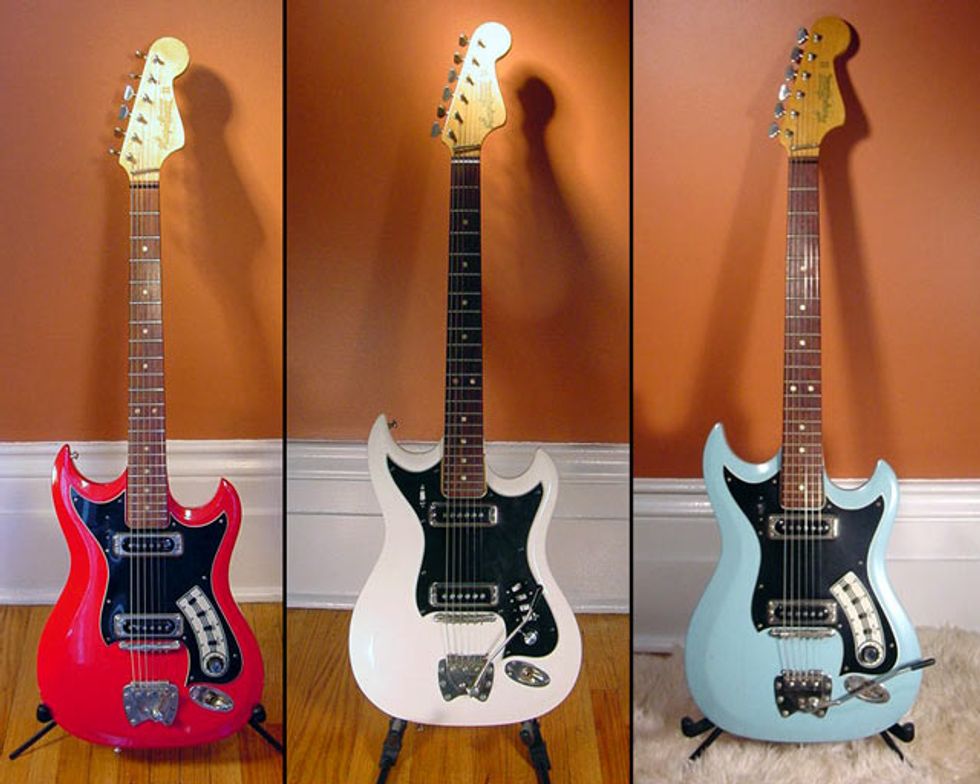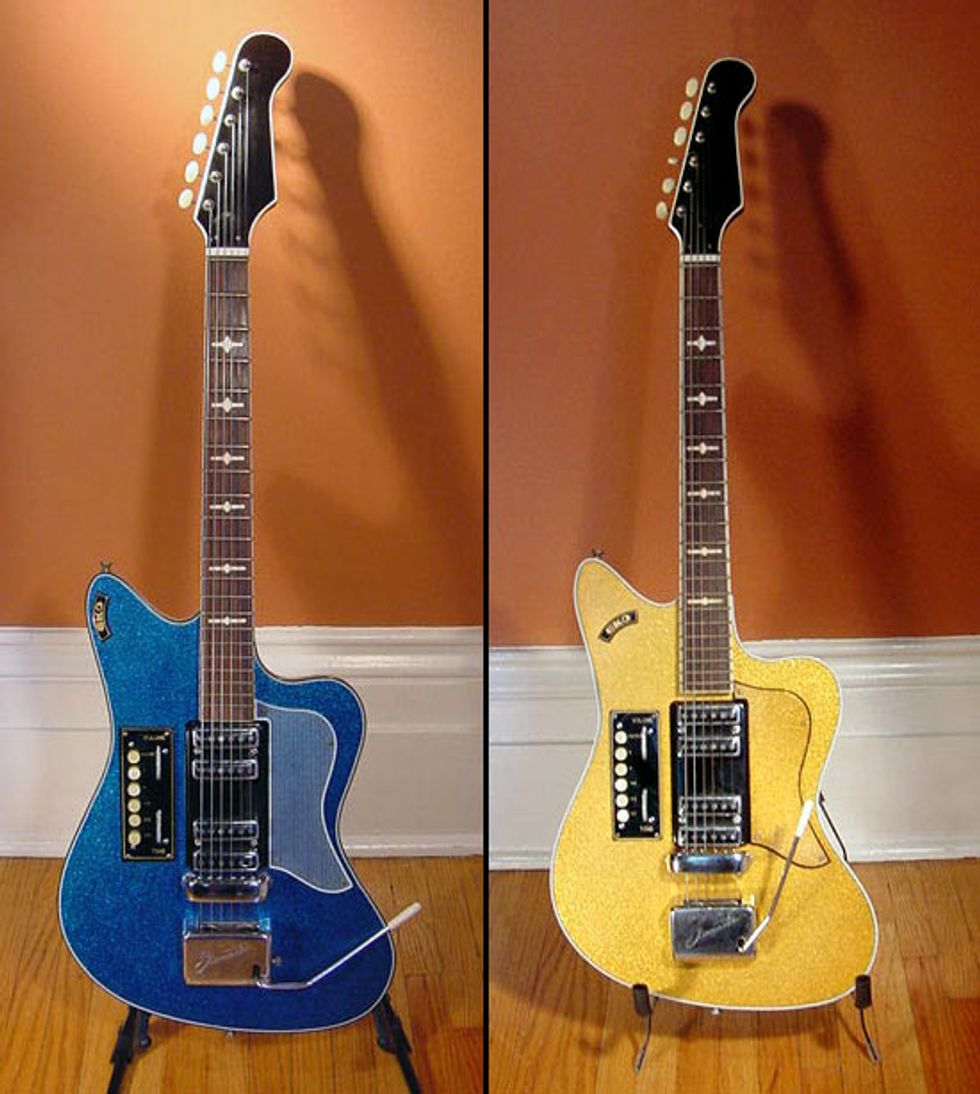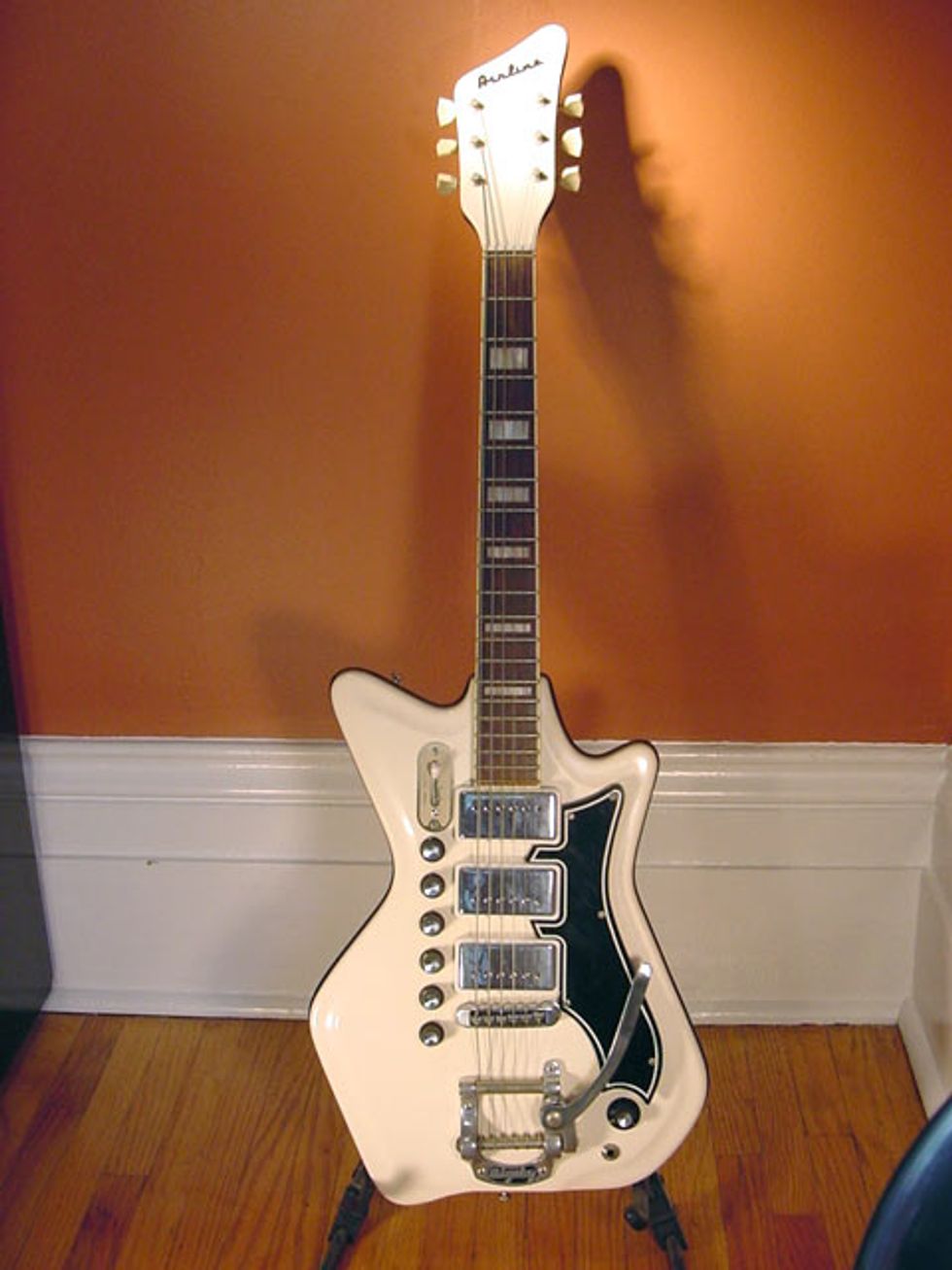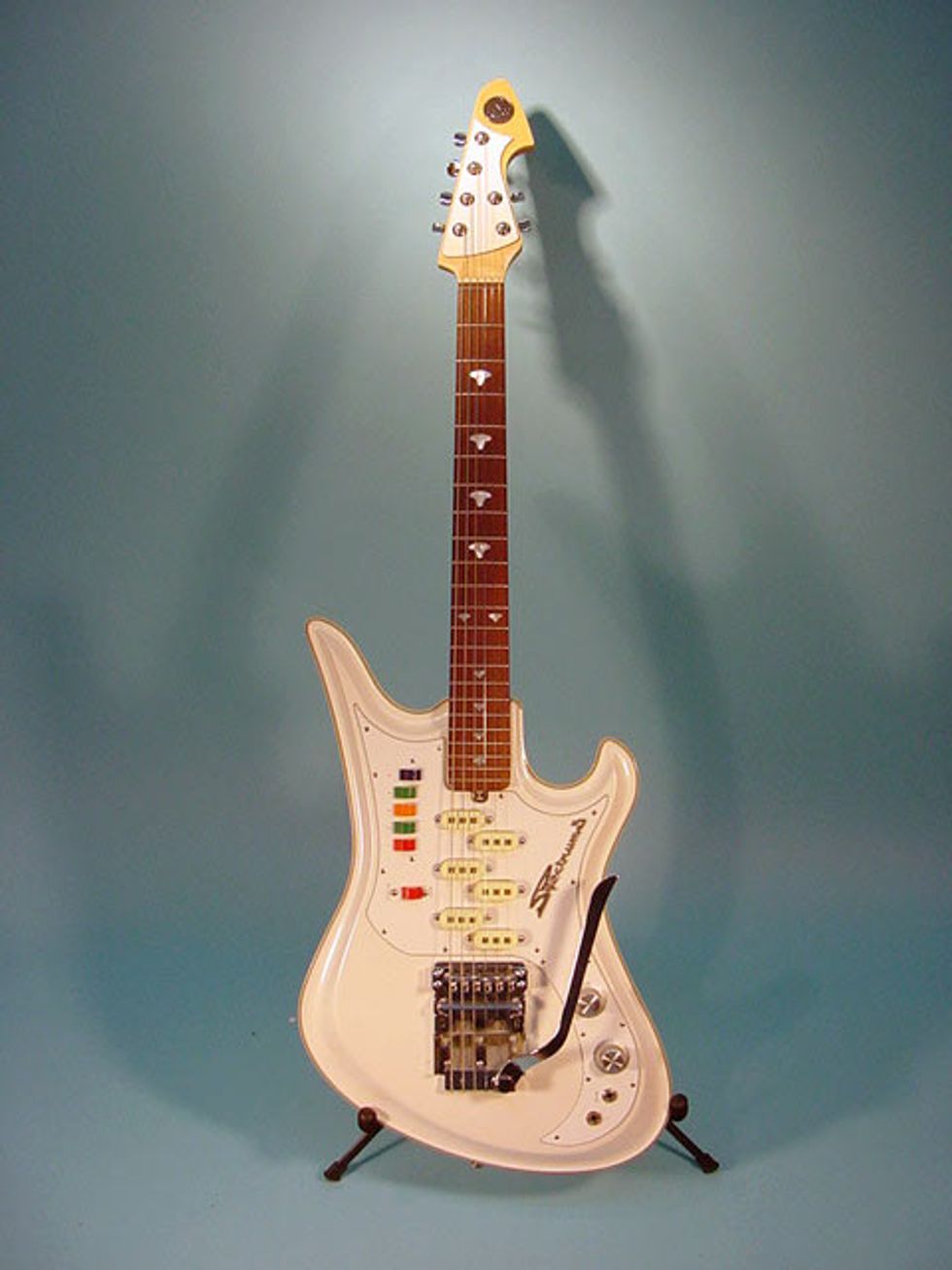 Photos courtesy myrareguitars.com.