GALLERY: Reader Pedalboards 2015, Part 1
Guitarists from around the globe give us tours of their stomping grounds.
Matt Sanchez: Etch Till You Wretch!
"All the etched artwork is by Handsome Beard Etching," says Matt of his customized stompbox covers. "My father and I rehoused all the pedals." Top row (L–R): Iron Ether Polytope, EarthQuaker Devices Dispatch Master, EBS OctaBass, Sonic Research Turbo Tuner. Bottom row: Blackeye Effects Palmetto Boost, Fuzzrocious Demon overdrive, Fuzzrocious Grey Stache fuzz, custom Fuzzrocious bypass loop. "They're all powered by a Walrus Audio Aetos power supply mounted under the Pedaltrain JR," Matt adds.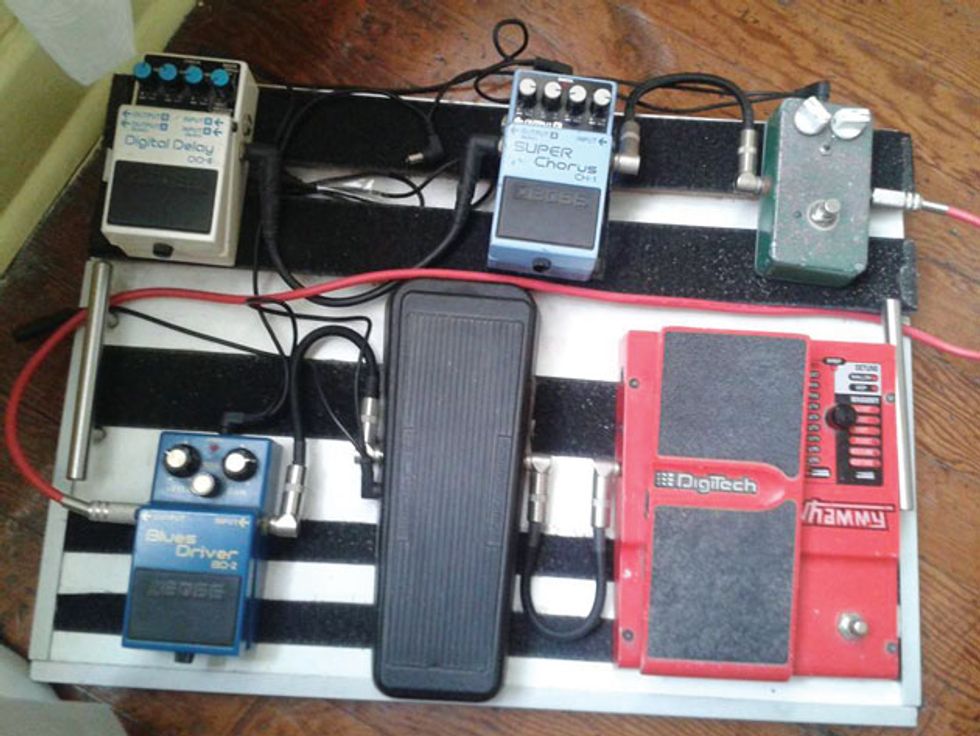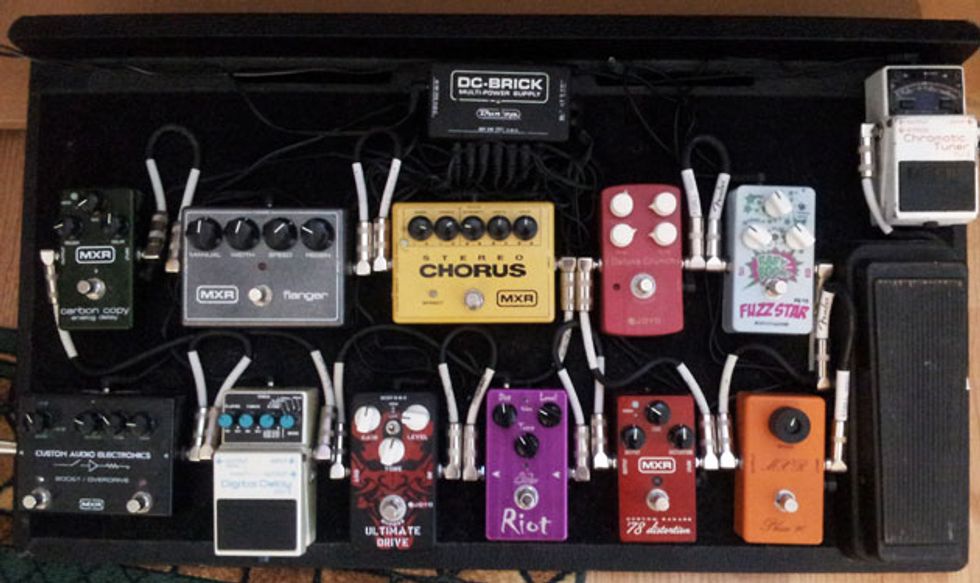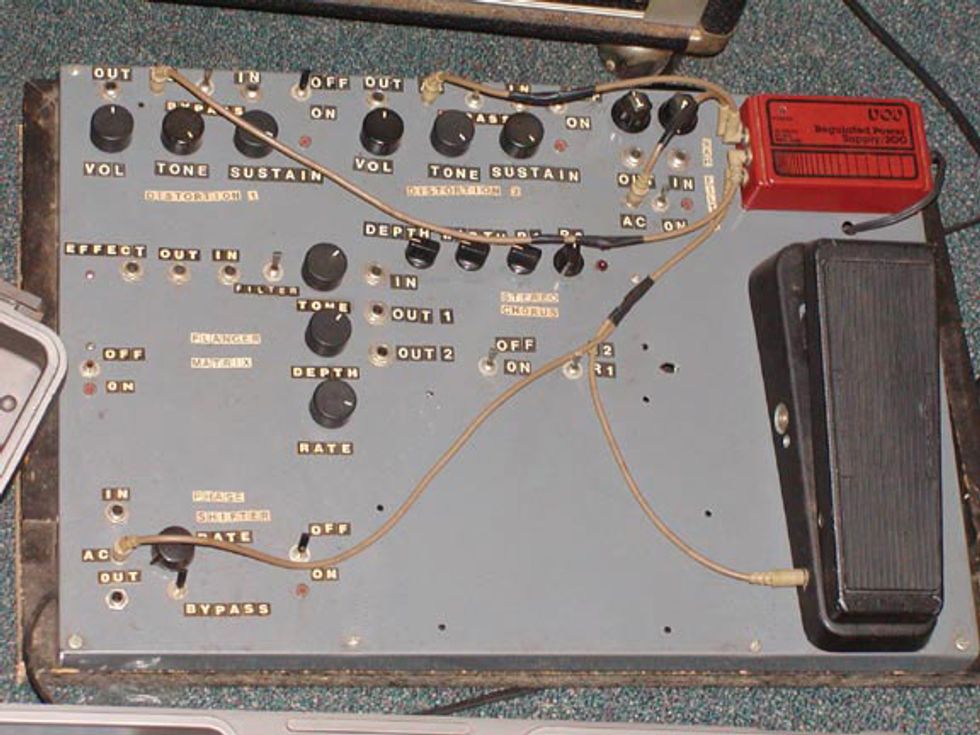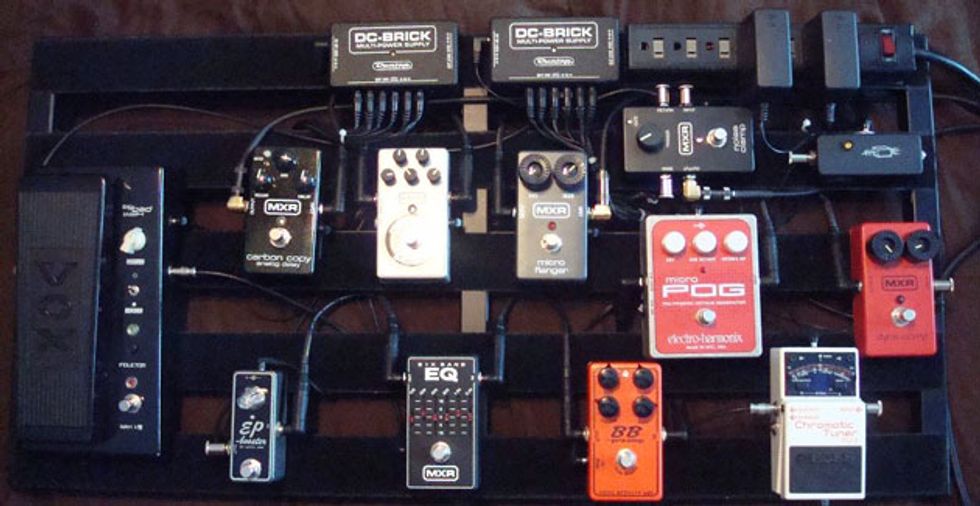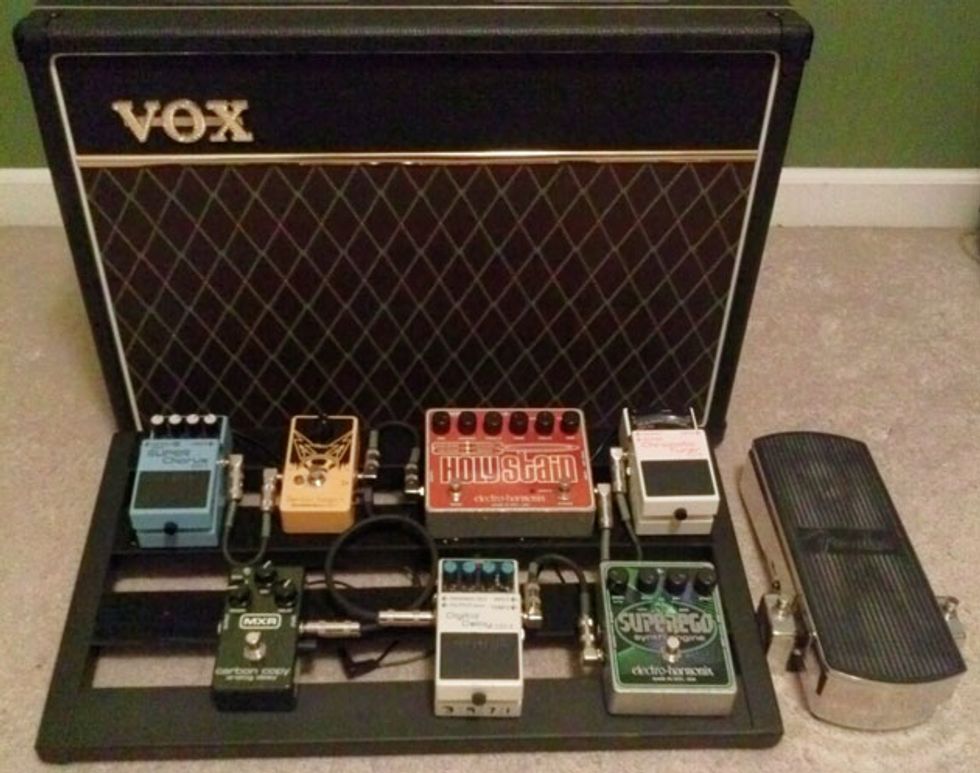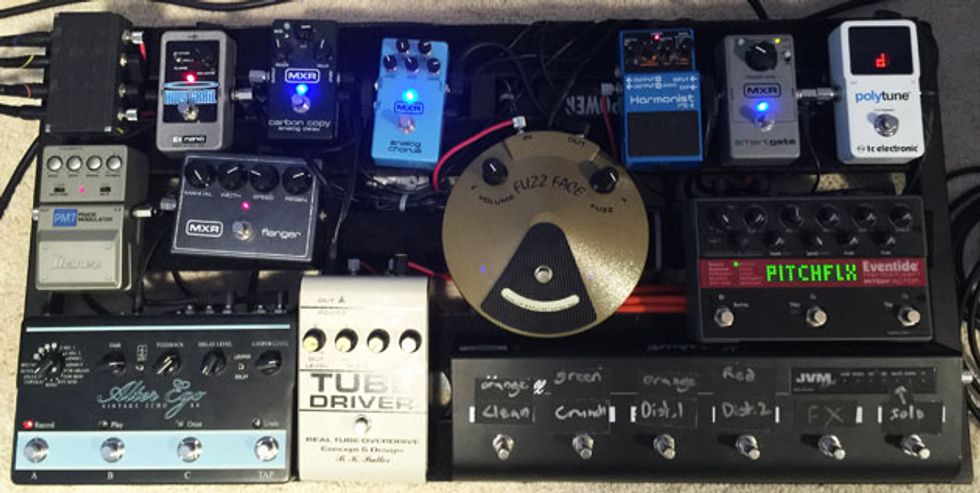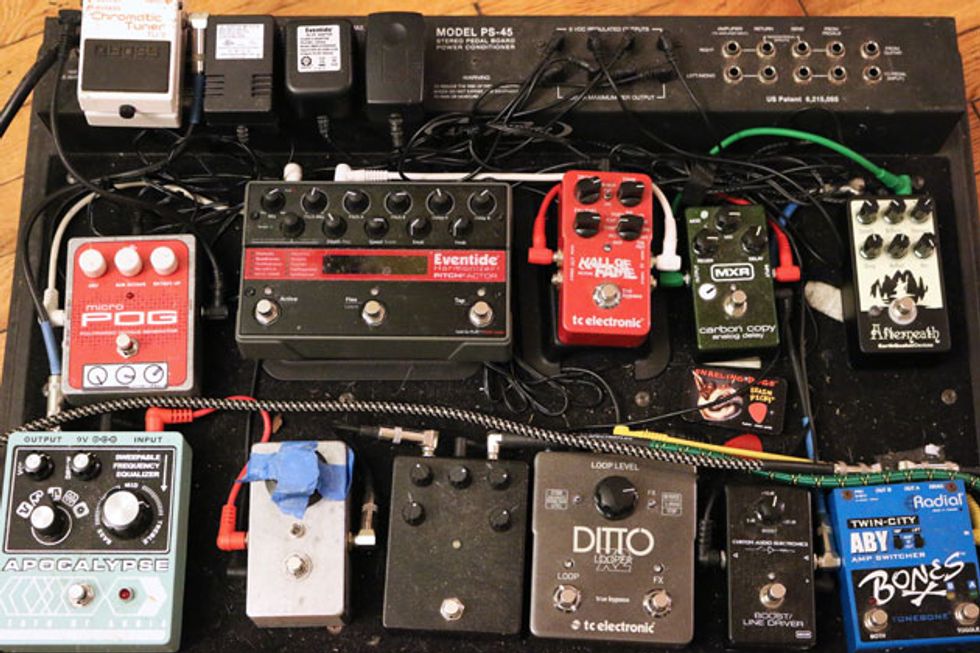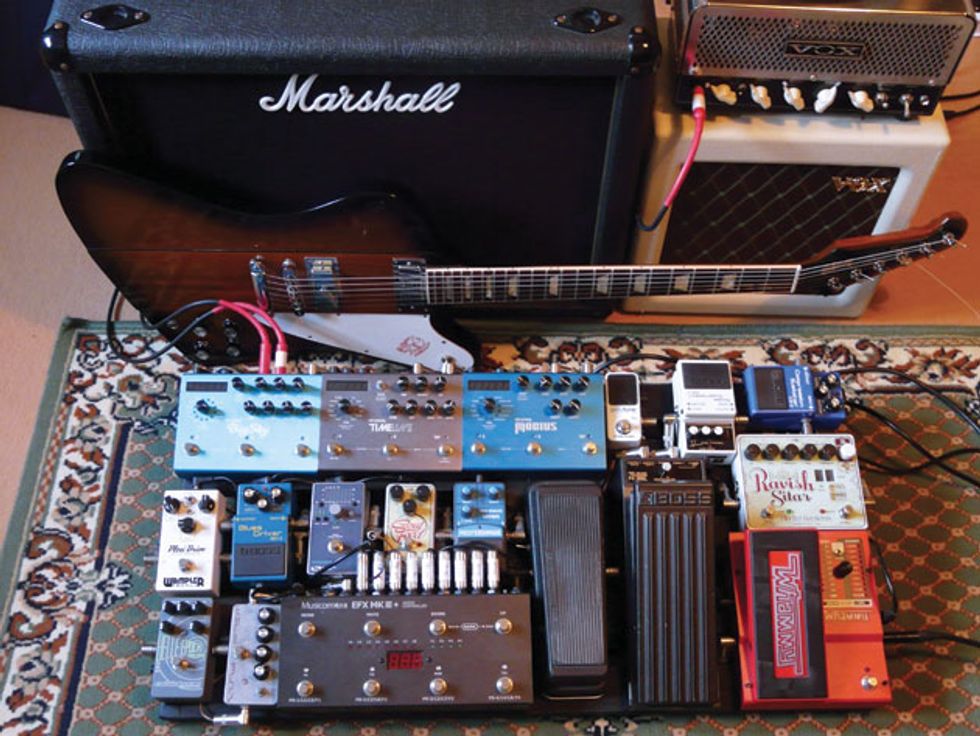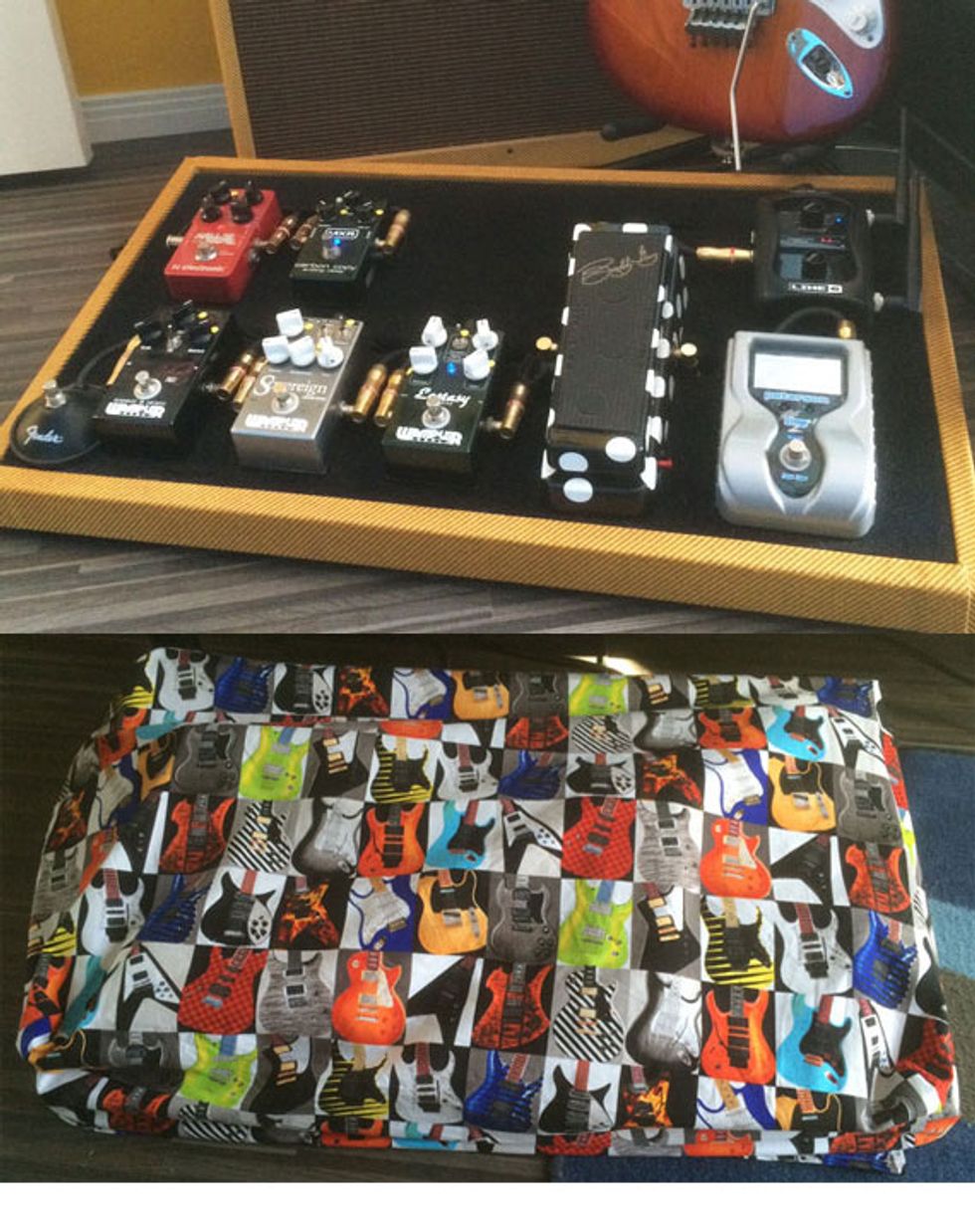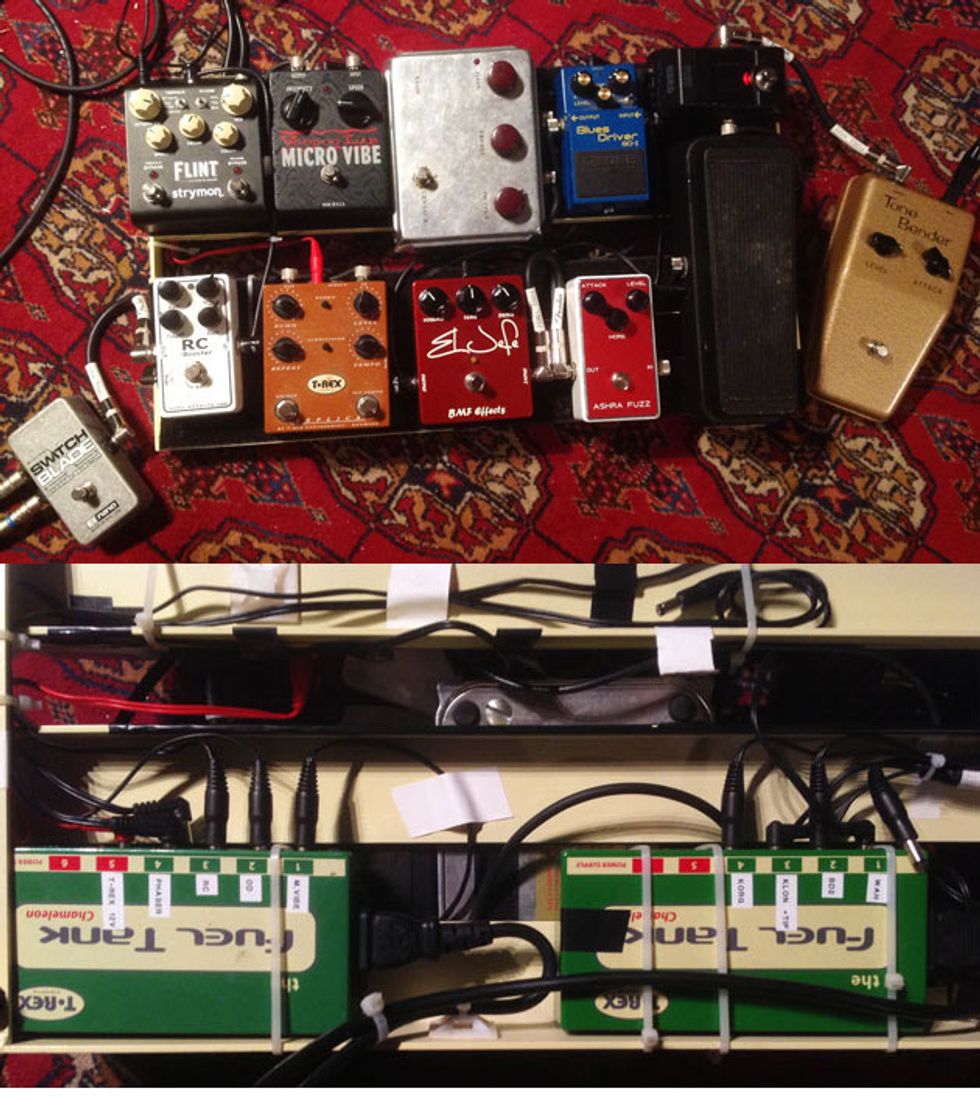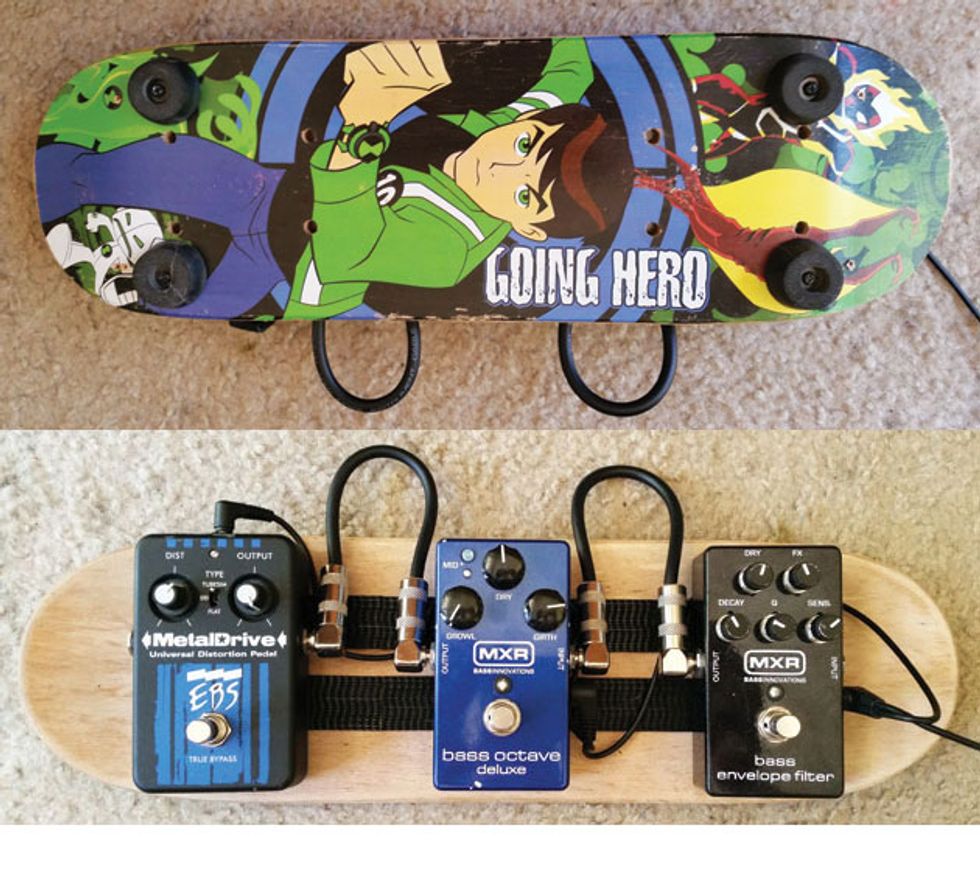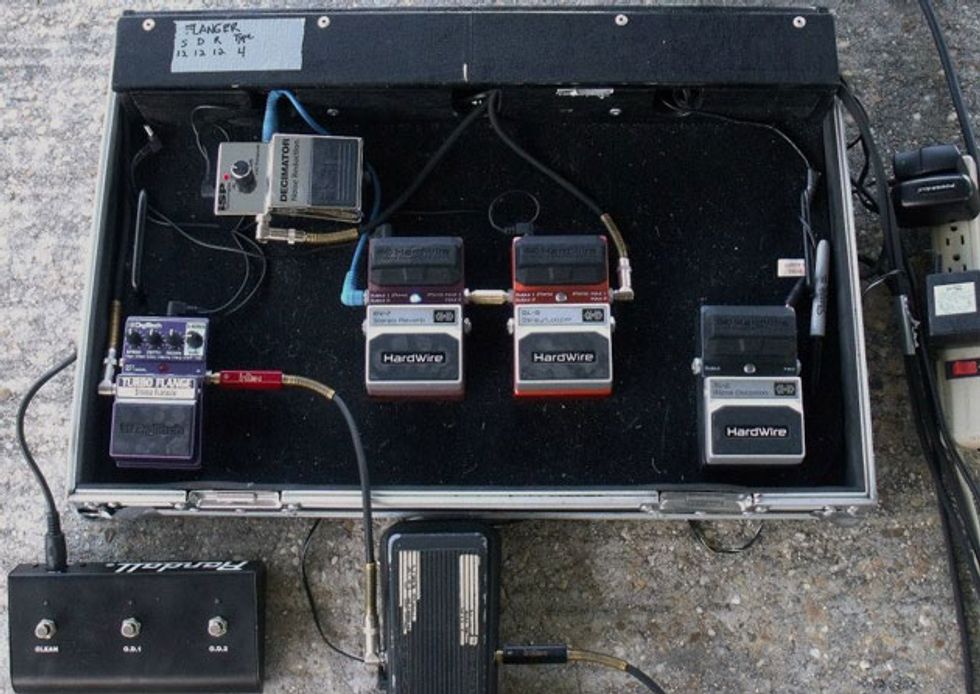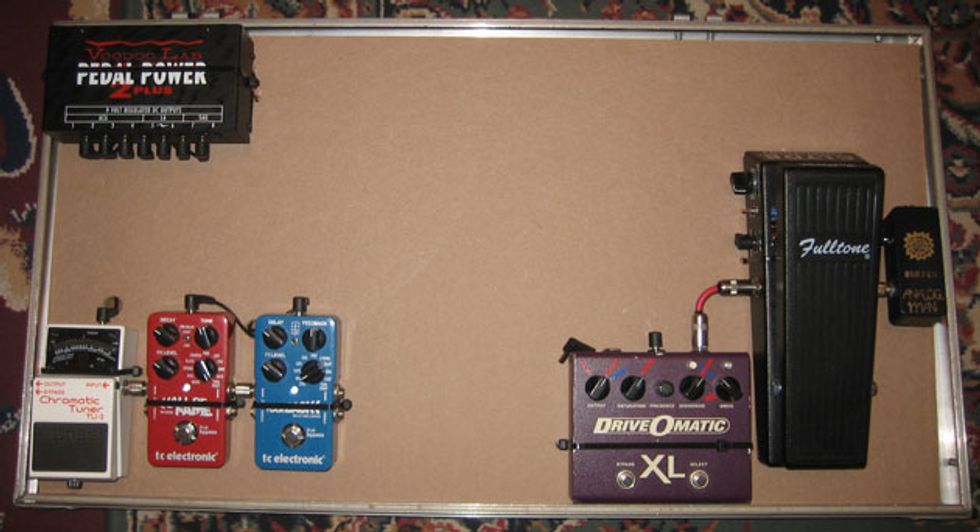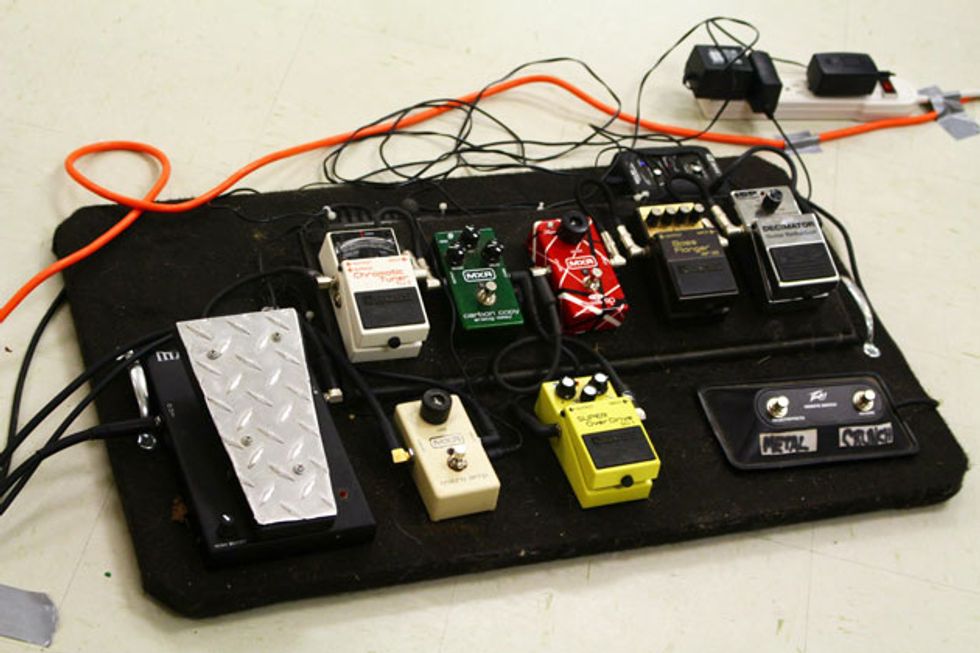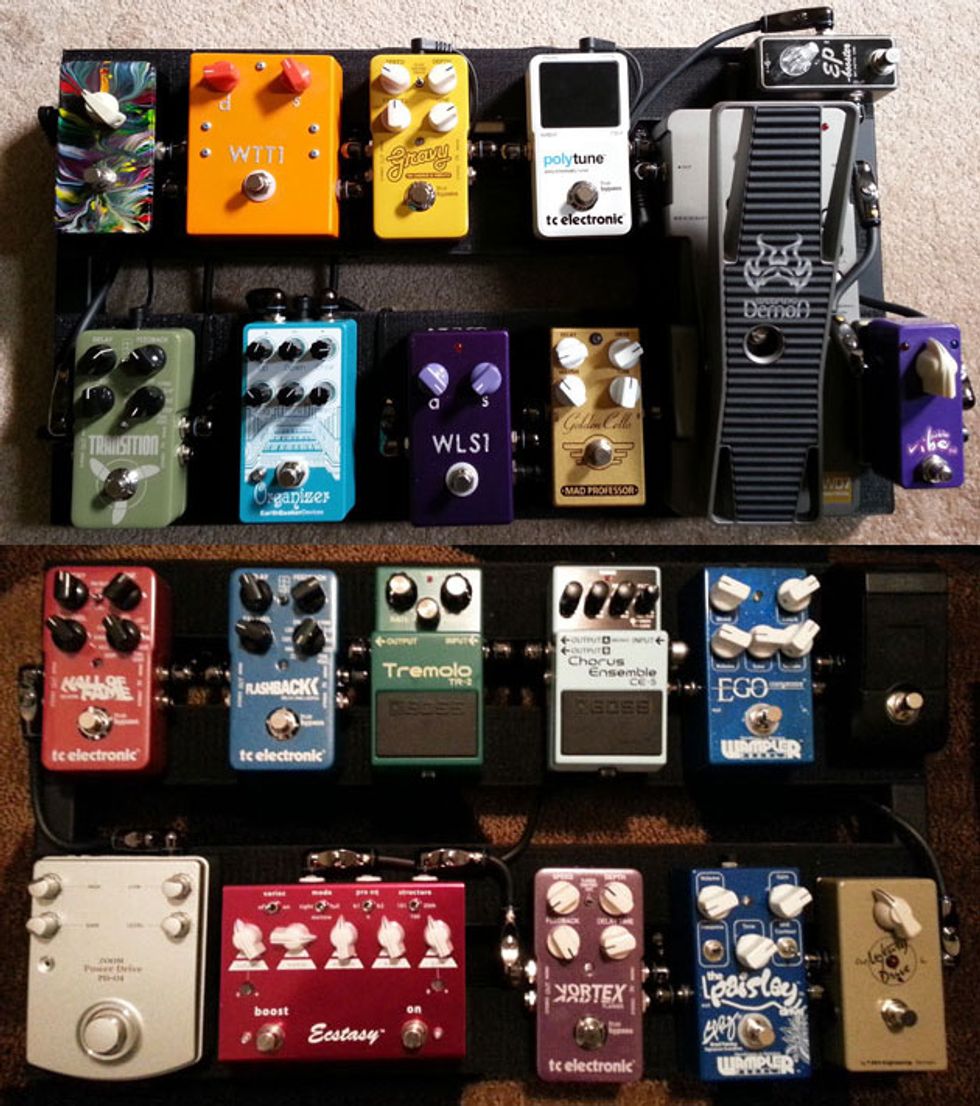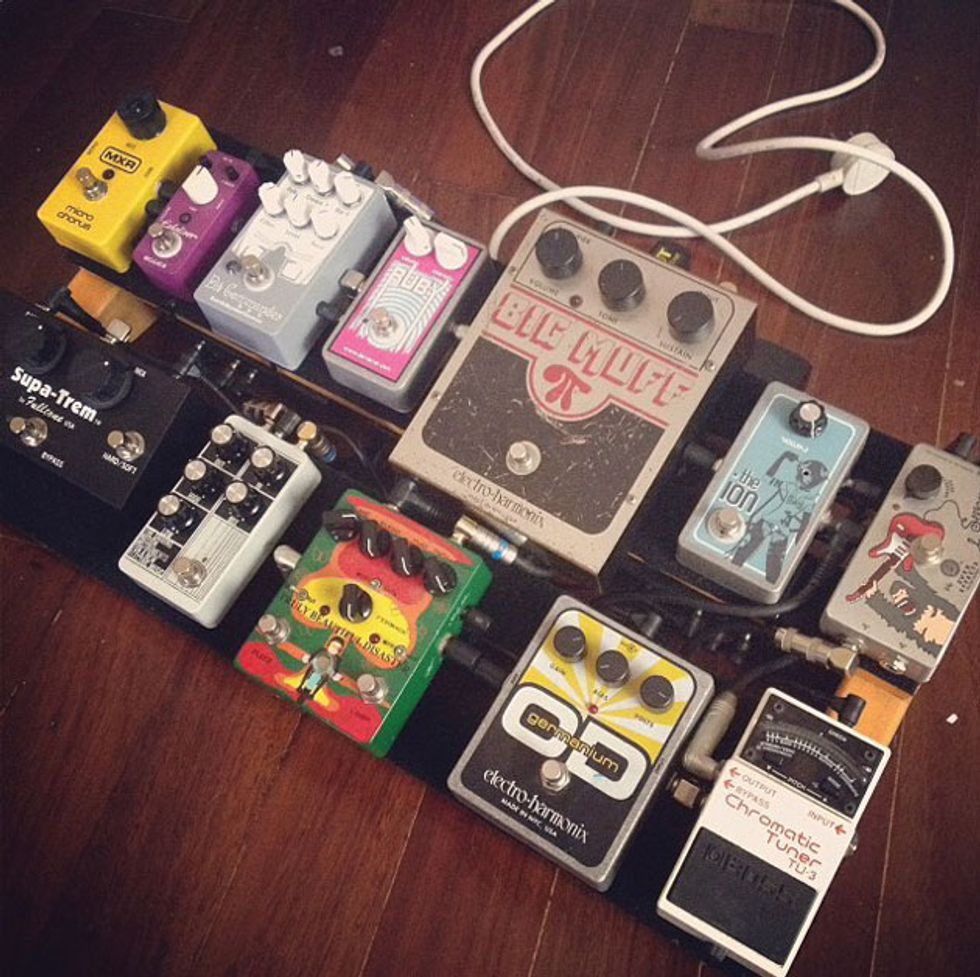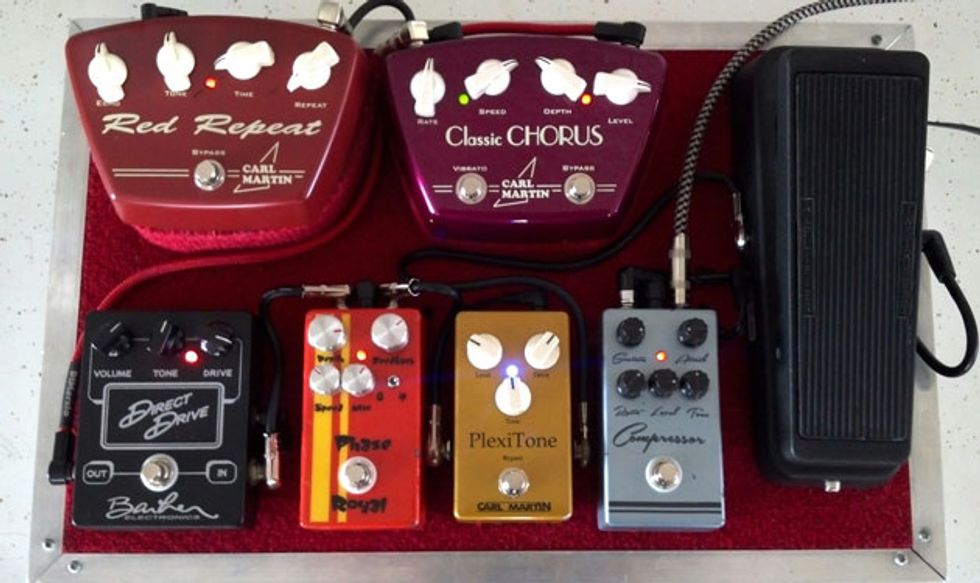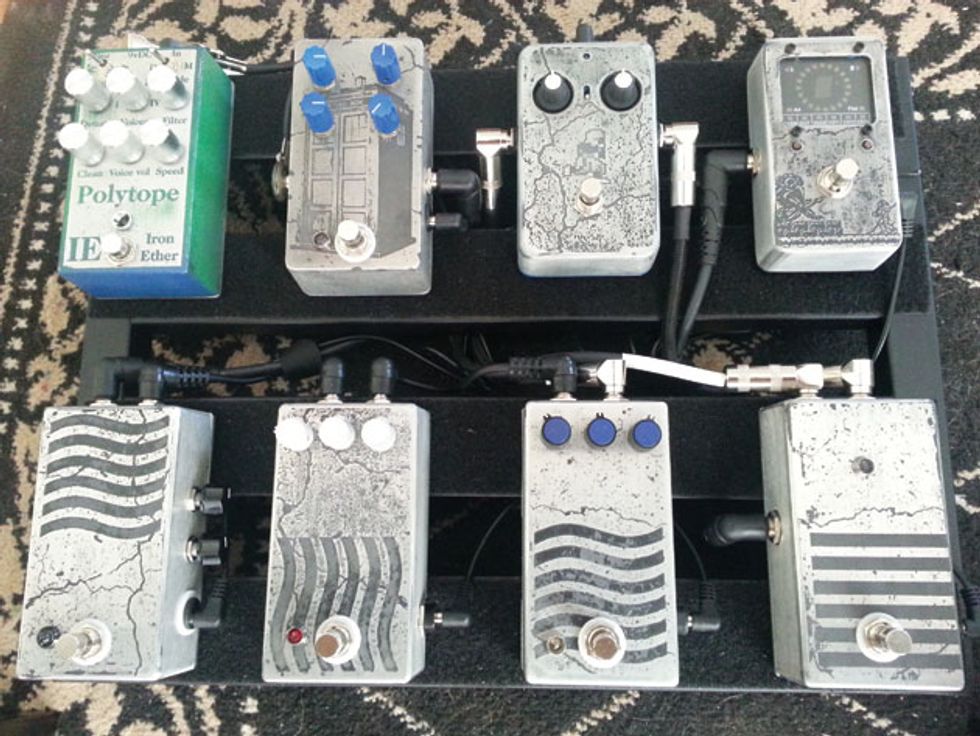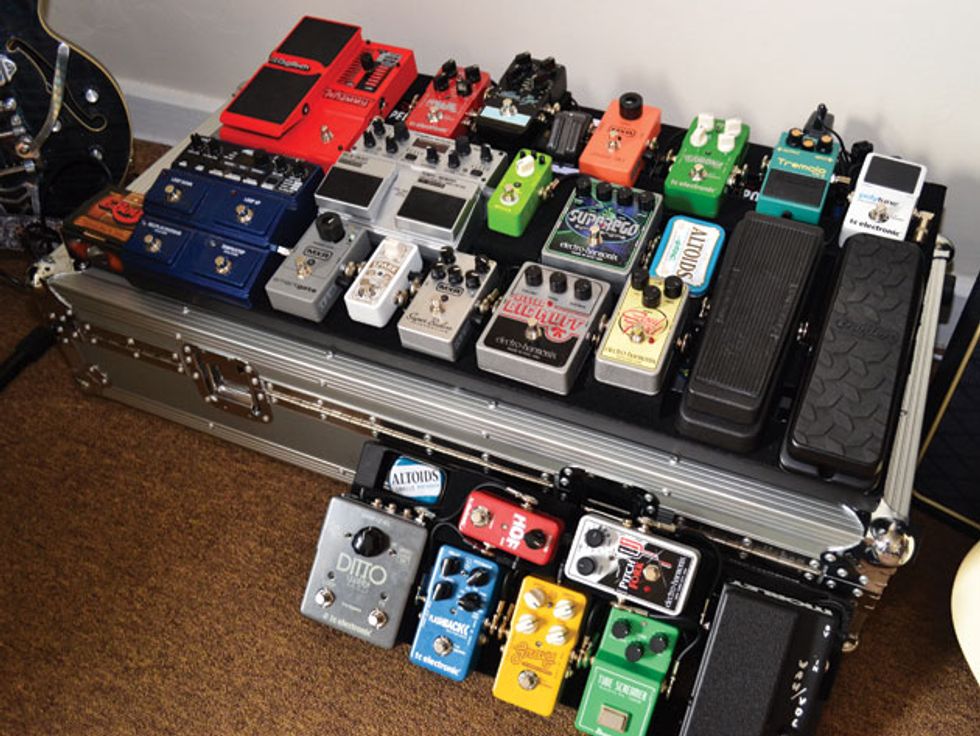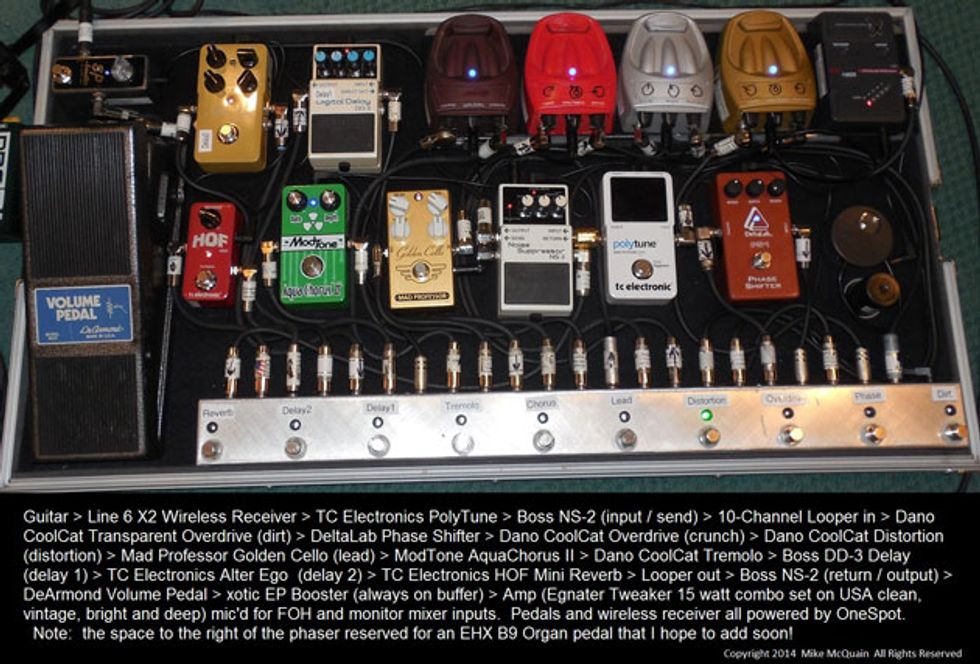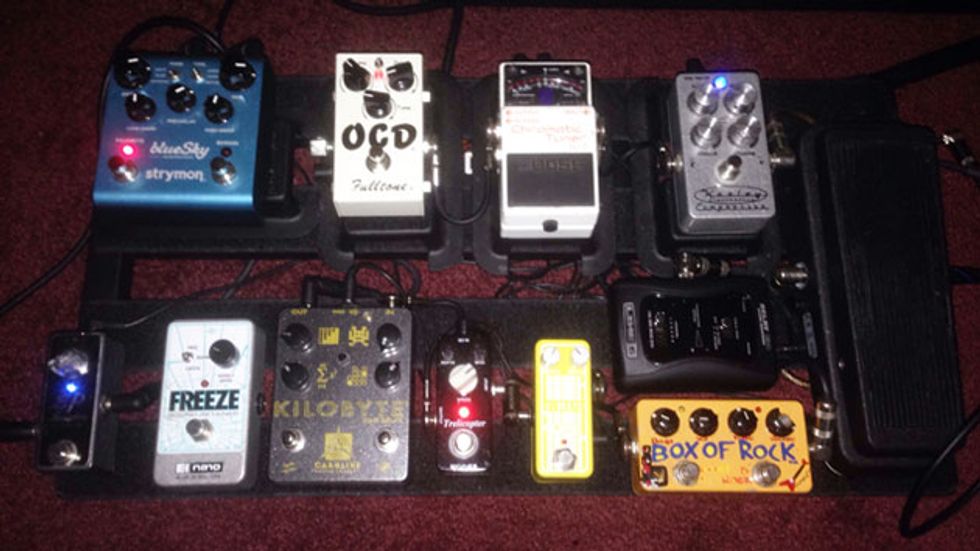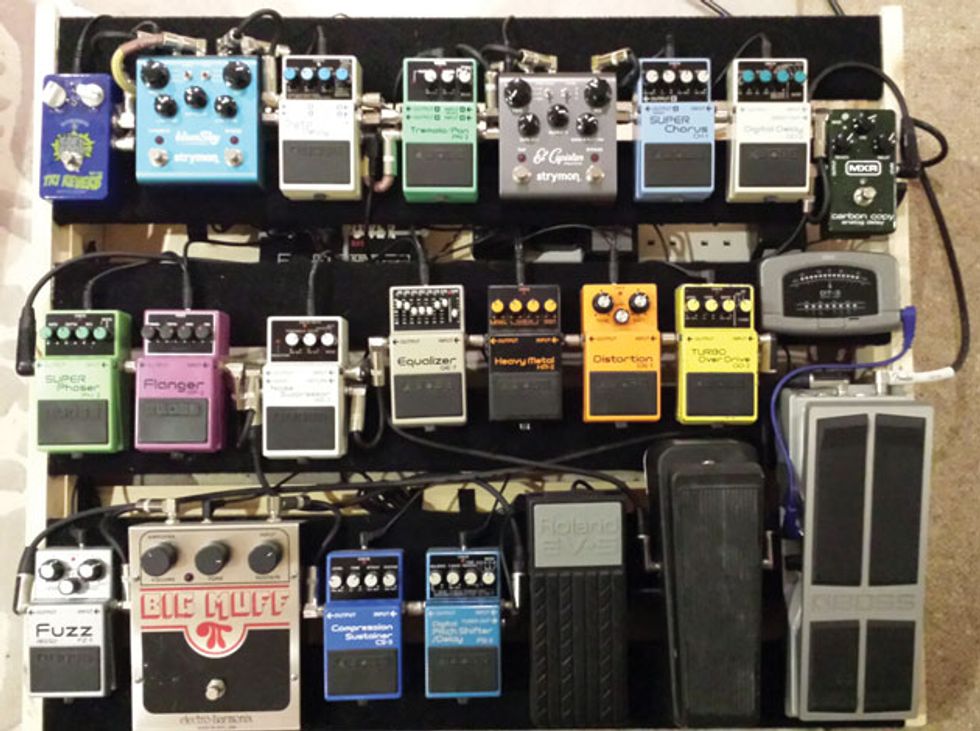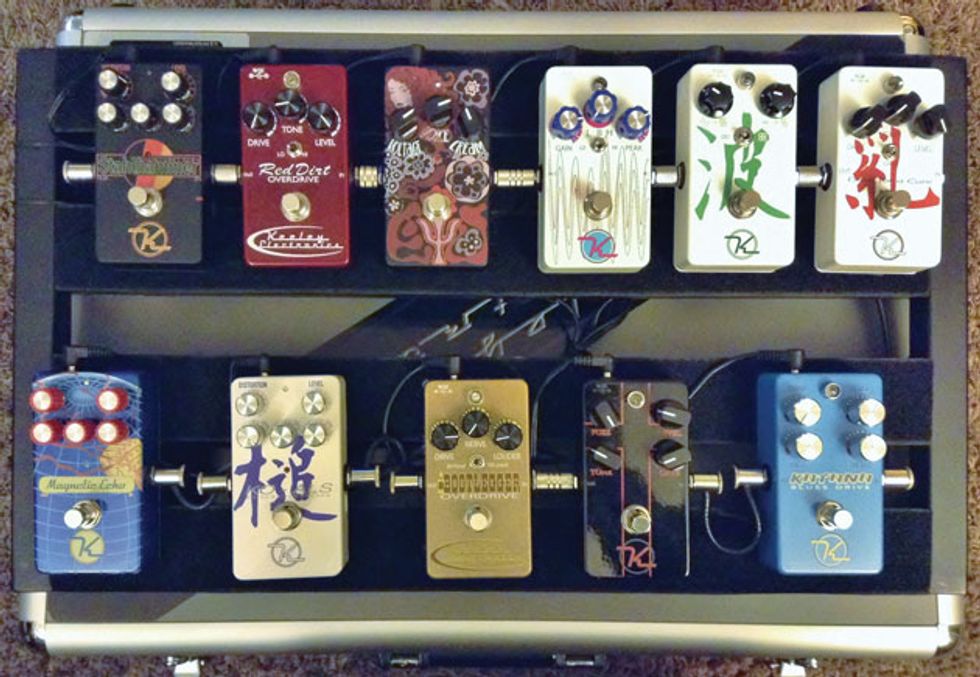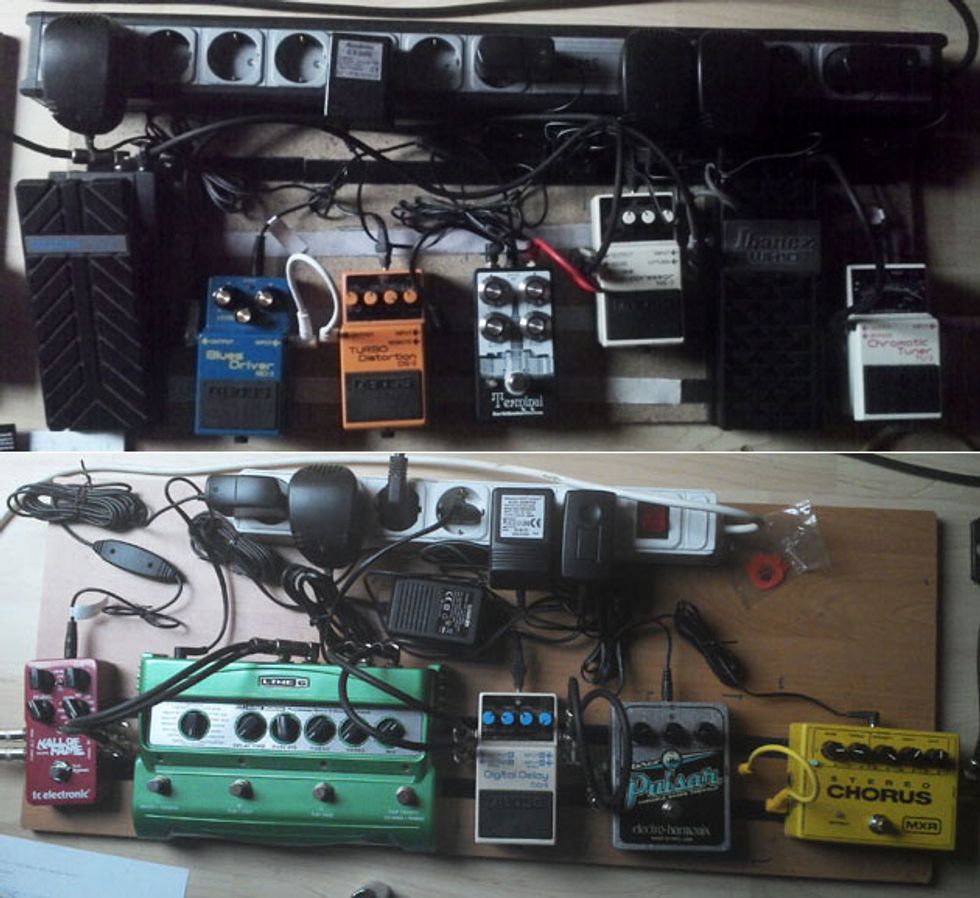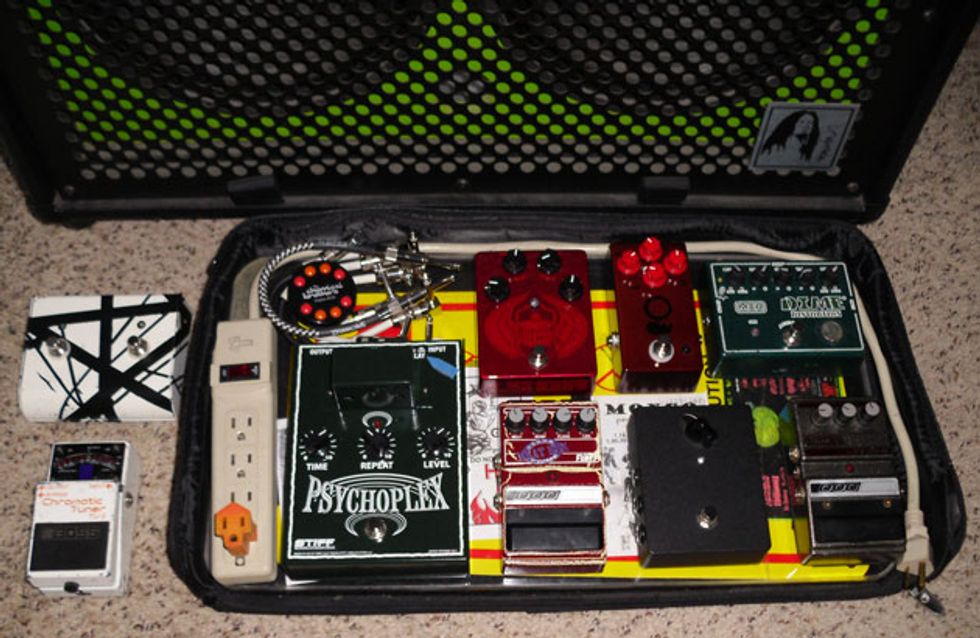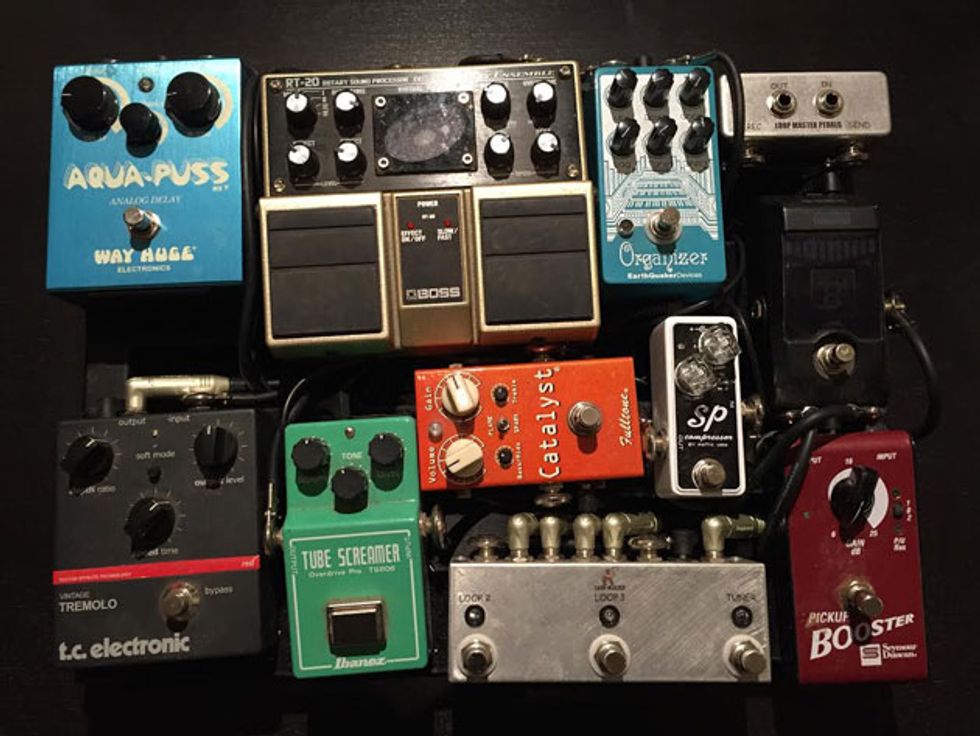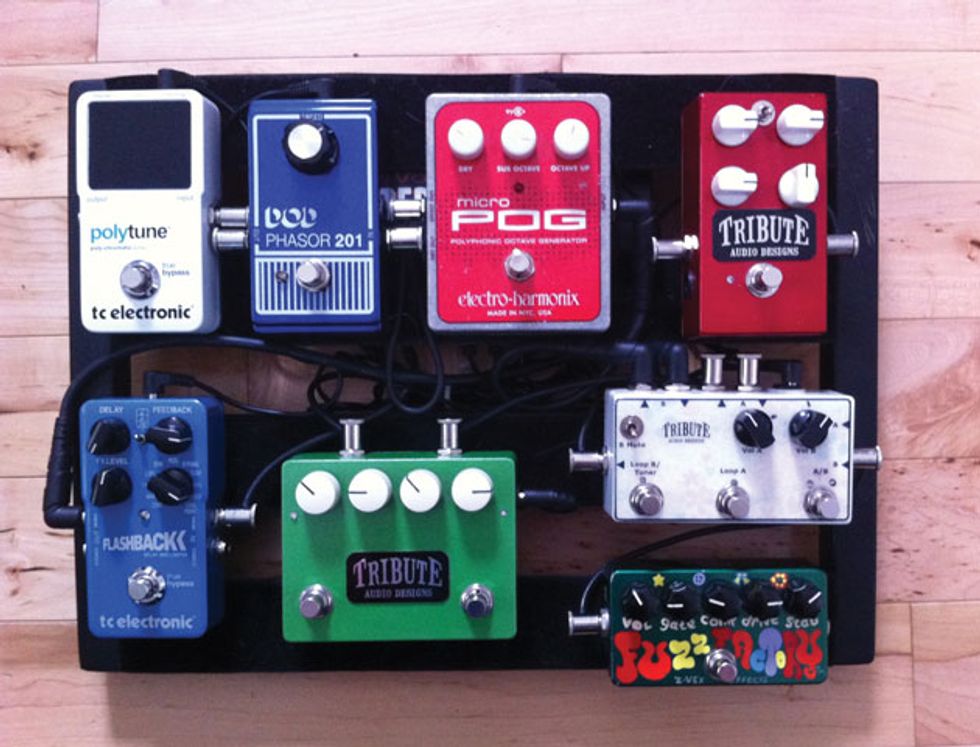 Ready for some self-inflicted pedal envy? Just check out the extraordinary setups from some of our fellow players. These recent submissions include a crafty "skateboard," a fuzz "smorgasboard," and submissions from a few players who may have gone "overboard." (Puns intended.)
Pedal lust has no end—these pedalboard pics keep rolling in, and there are plenty more where these came from. Check out other reader boards at premierguitar.com.