What Alex Lifeson and Geddy Lee are using on their "Clockwork Angels" tour.
Alex Lifeson's Gibson Custom Alex Lifeson Les Paul Axcess
Gibson produced a small run of solid-color signature models, including this black one that Lifeson relies heavily on in the studio and on the road. He told us, "It was just one of those guitars where you go, 'Holy shit--this thing sounds amazing! I gravitated to that guitar for probably 60 percent of the record." He added, "Whatever it is, it just has a nice growl to it. It translates really well; you really get a sense of the pick against the strings. It's got that little grit to it."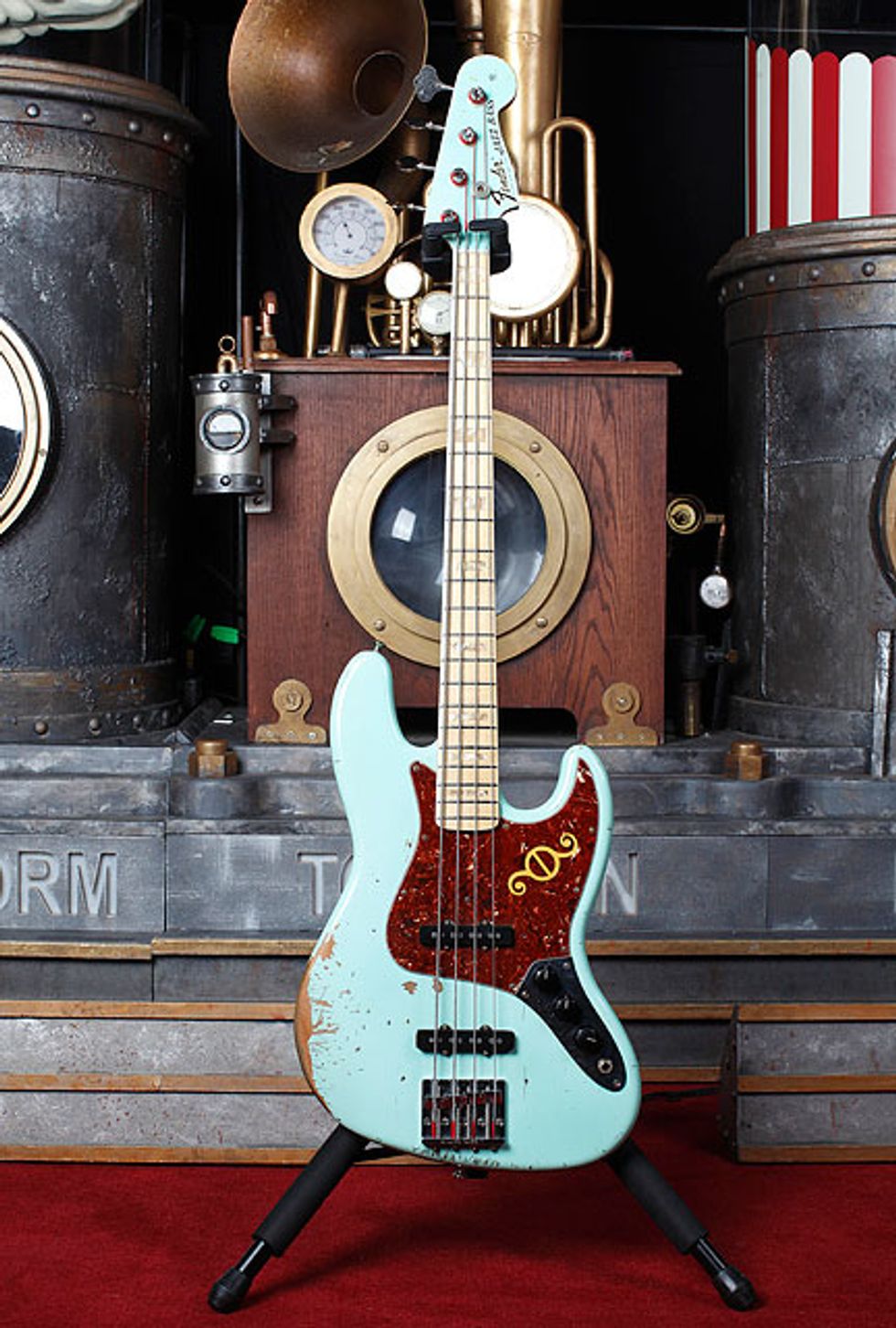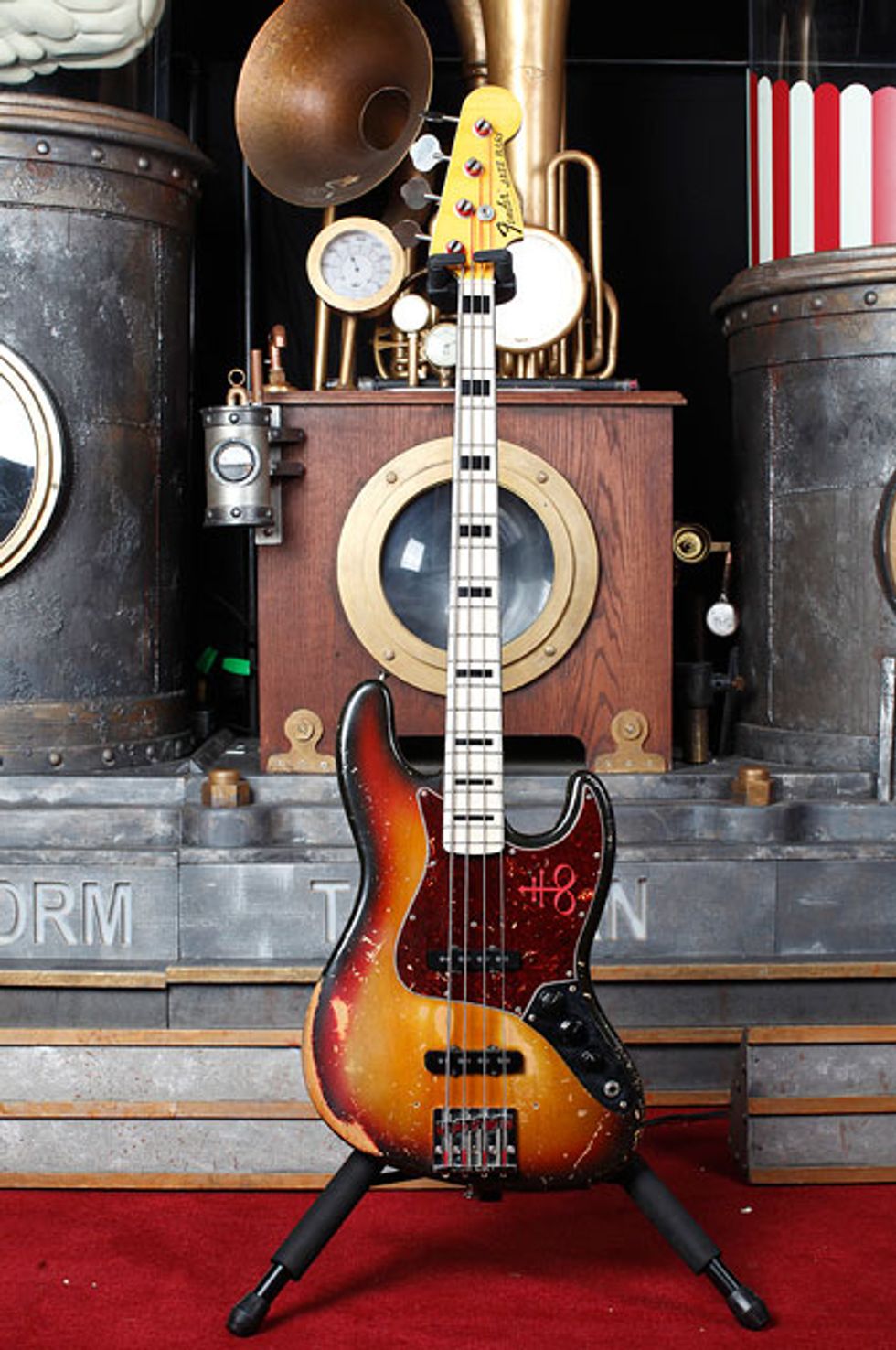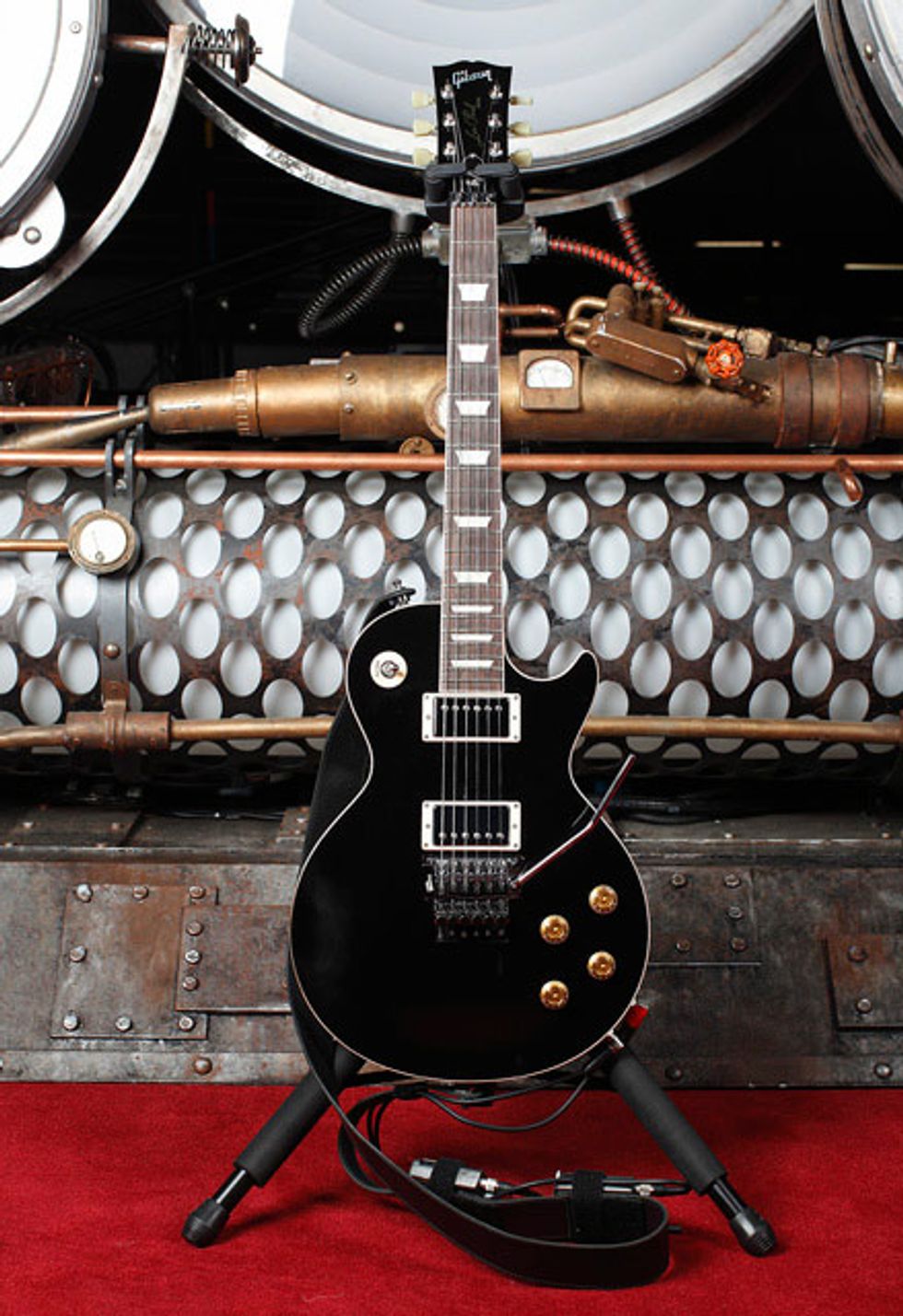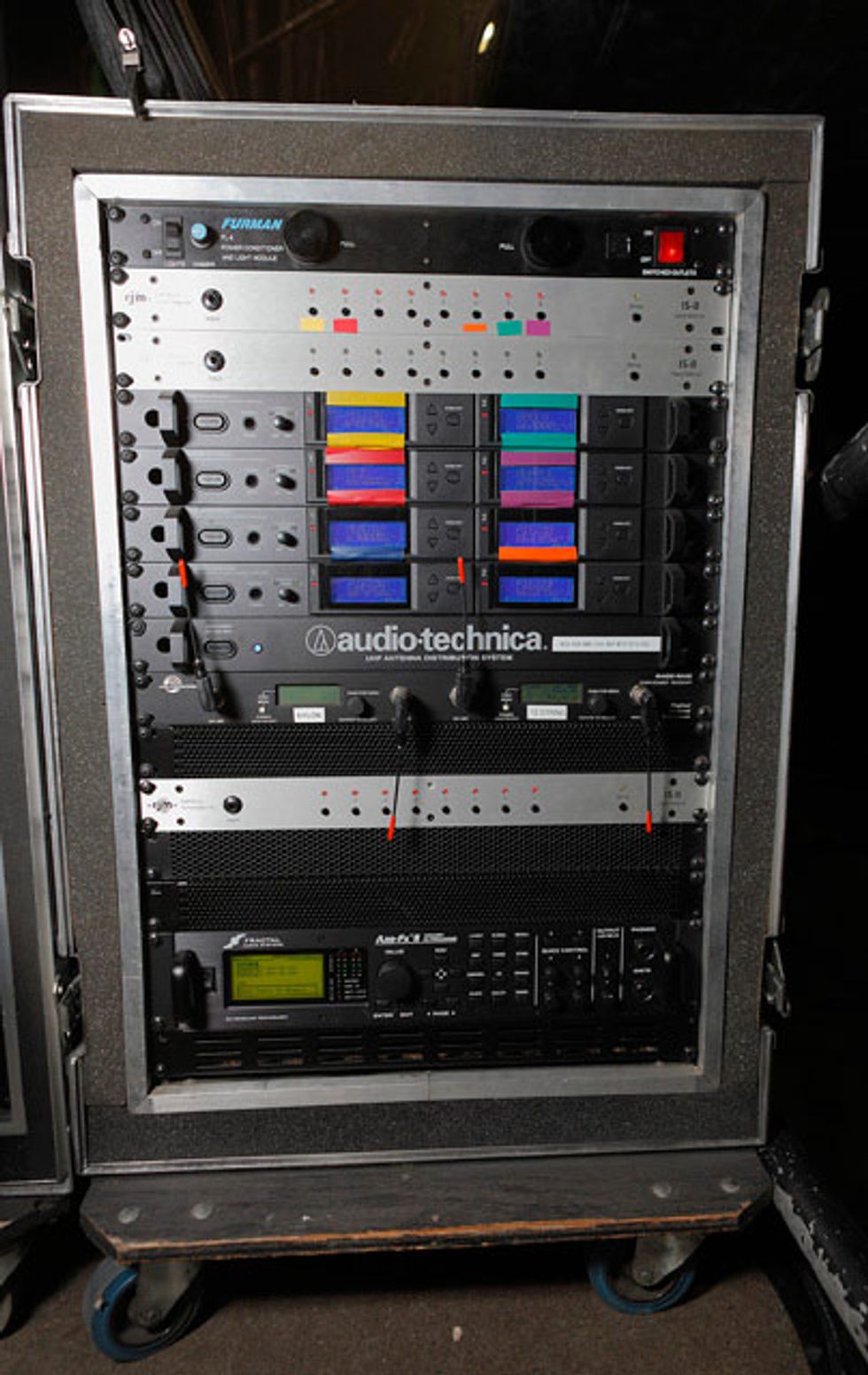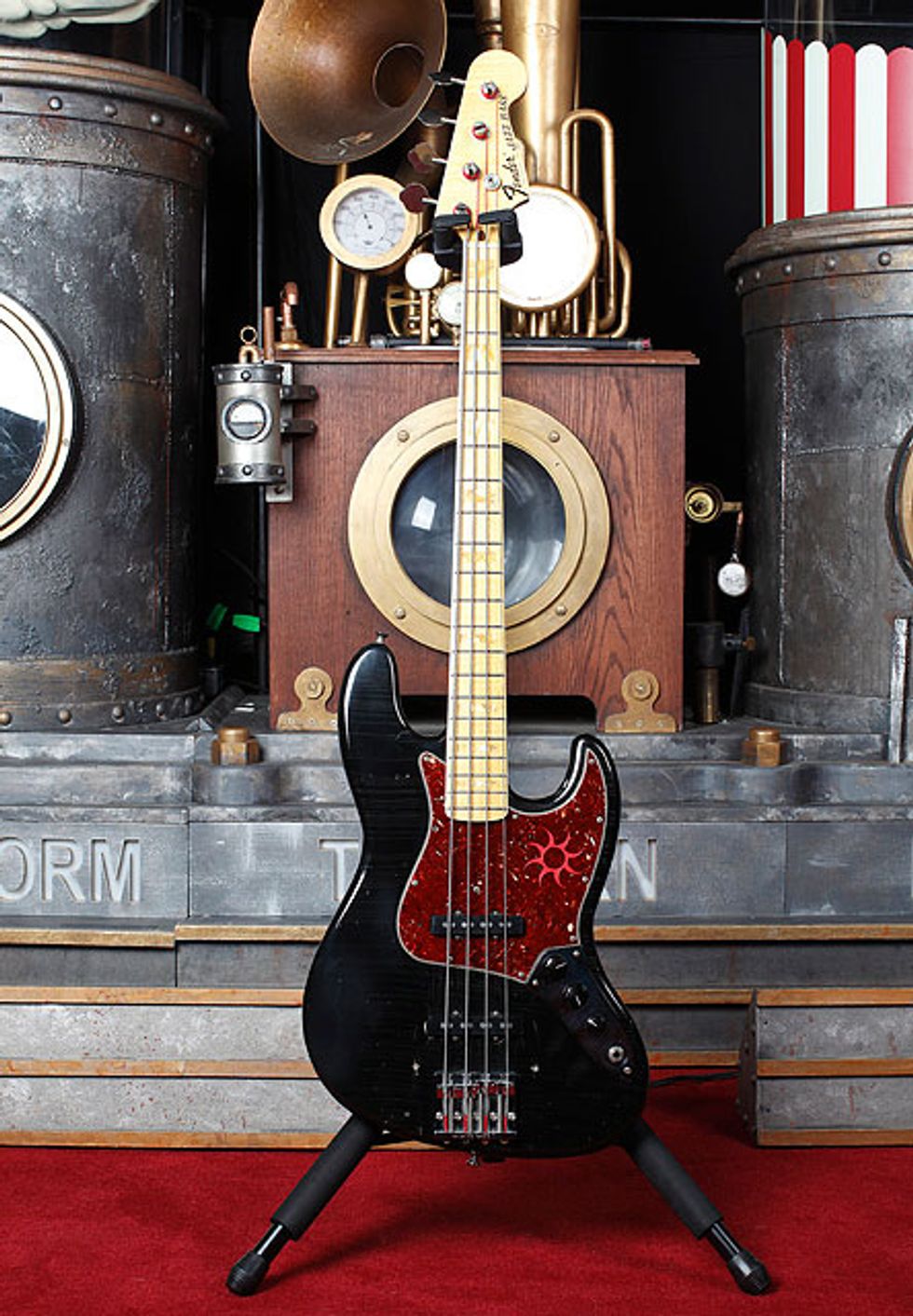 Click here
to read our interview with Alex and Geddy!