ICYMI: A year of historic gear ogling.
March 2014
1966 Fender Electric XII
This early 1966 example here has characteristics common to other custom-color late '65/early '66 Electric XIIs. These include an offset contoured alder body, a tortoiseshell pickguard (3-ply white on other custom colors), a "hockey stick" headstock matching the body's color, six Fender "F" tuners on each side, a 21-fret rosewood fingerboard with pearl dot inlays (bound with block inlays by mid '66), two split pickups, a 4-way rotary switch, and master volume and tone knobs. The strings are loaded through the body over a fully adjustable 12-saddle bridge. The amp in the background is a 1964 Fender Bassman.
Original price: 1966 Fender Electric XII, $356 with a case costing an additional $59.50; 1964 Fender Bassman, $379.50
Current estimated market value: 1966 Fender Electric XII, $4,000; 1964 Fender Bassman, $2,500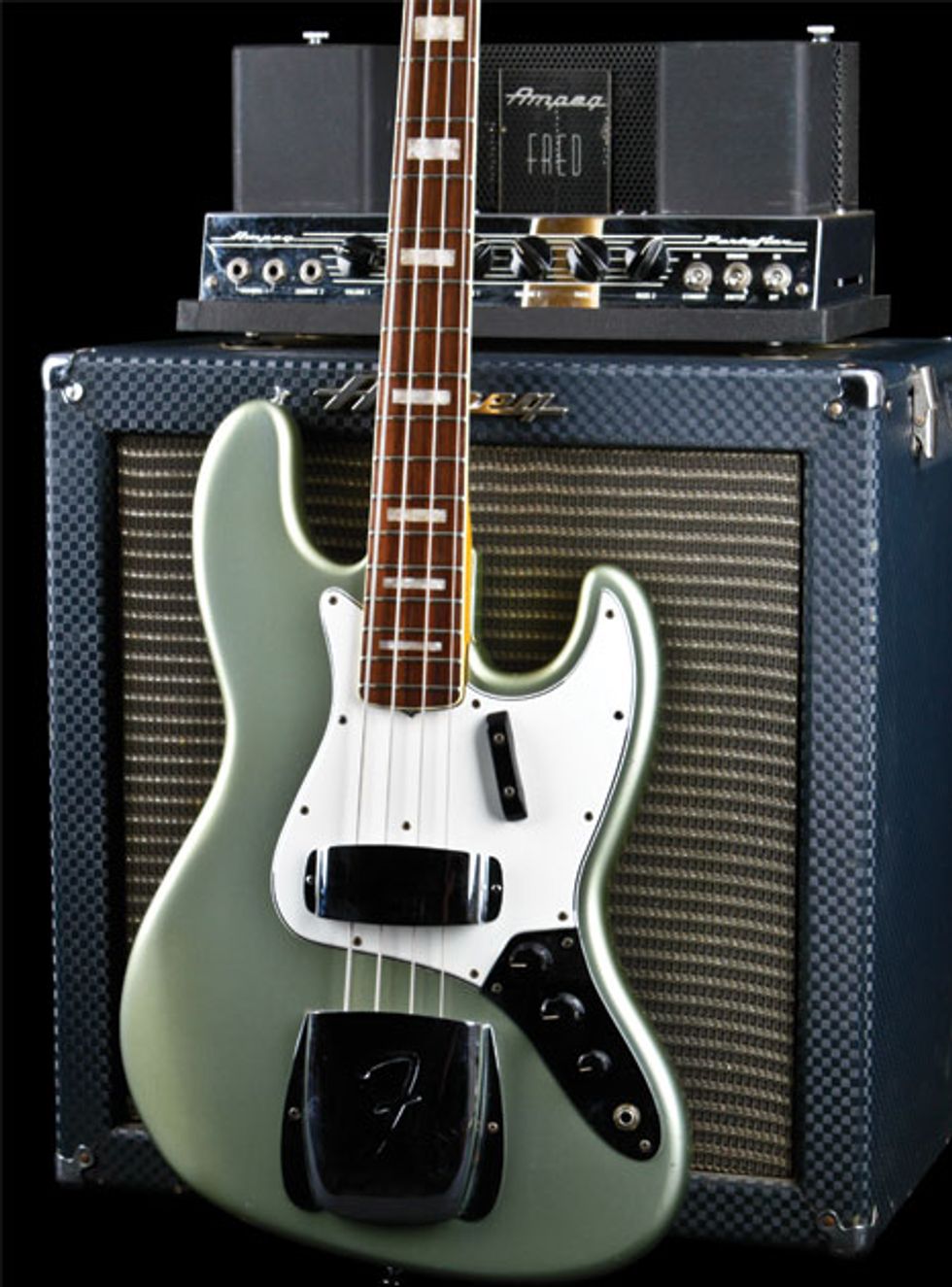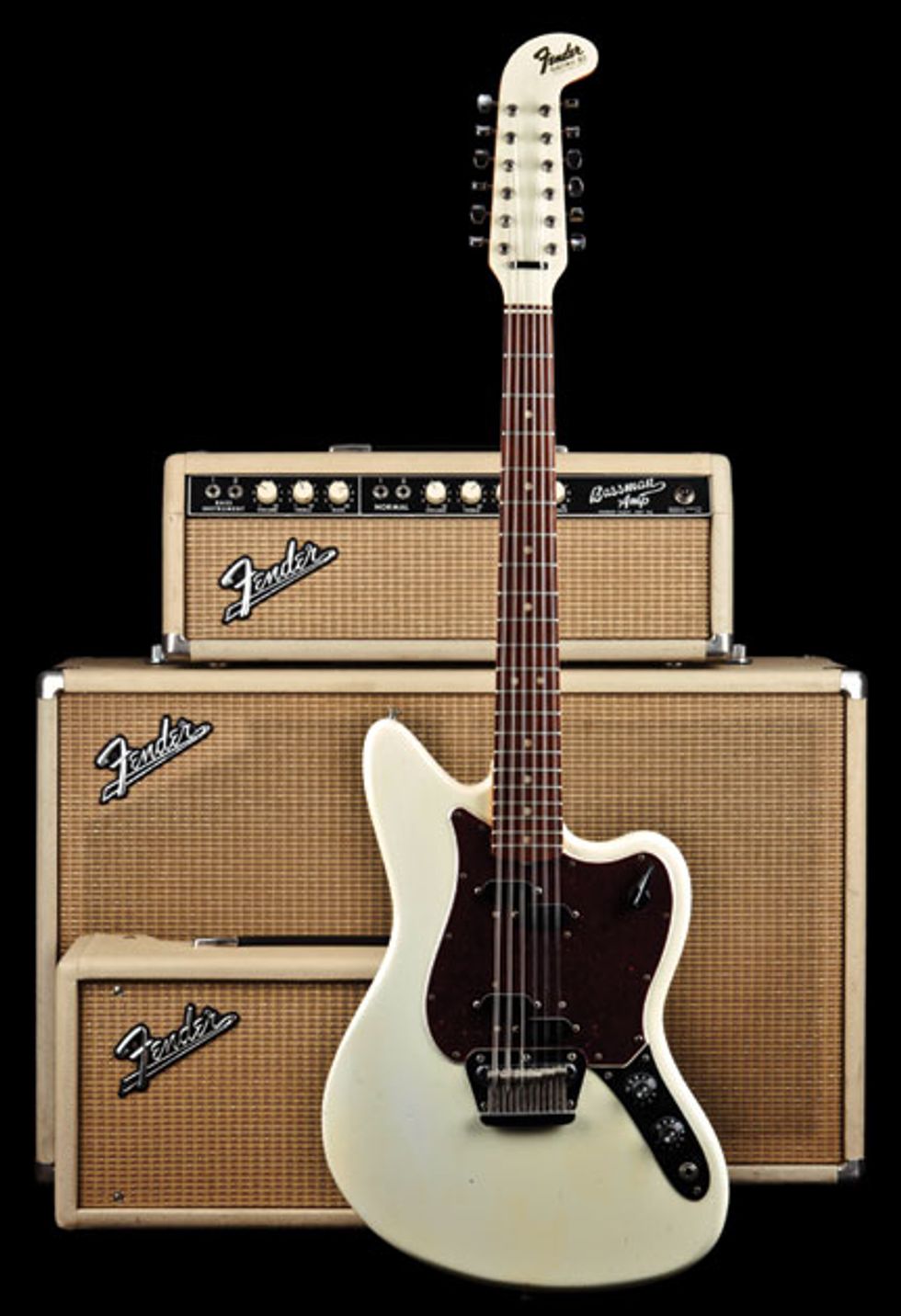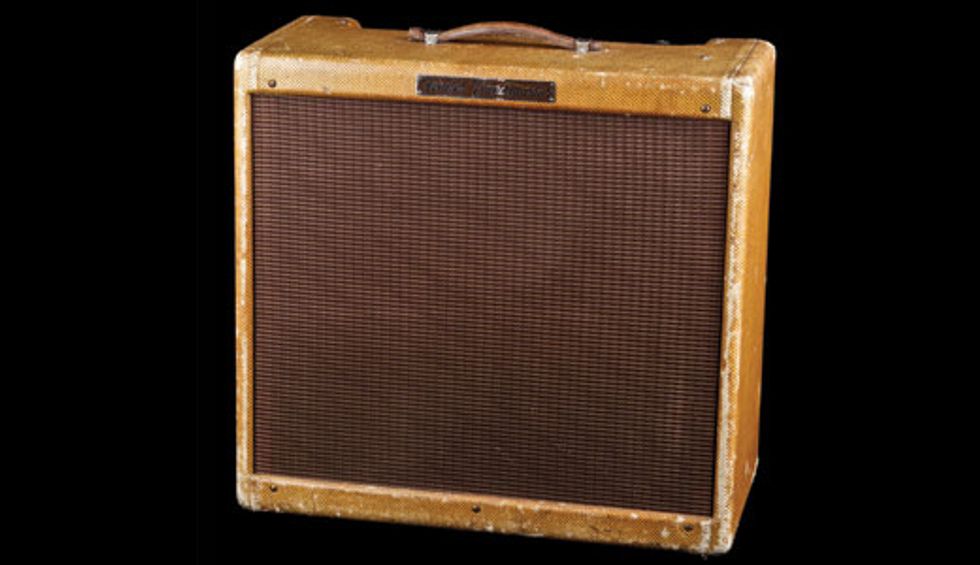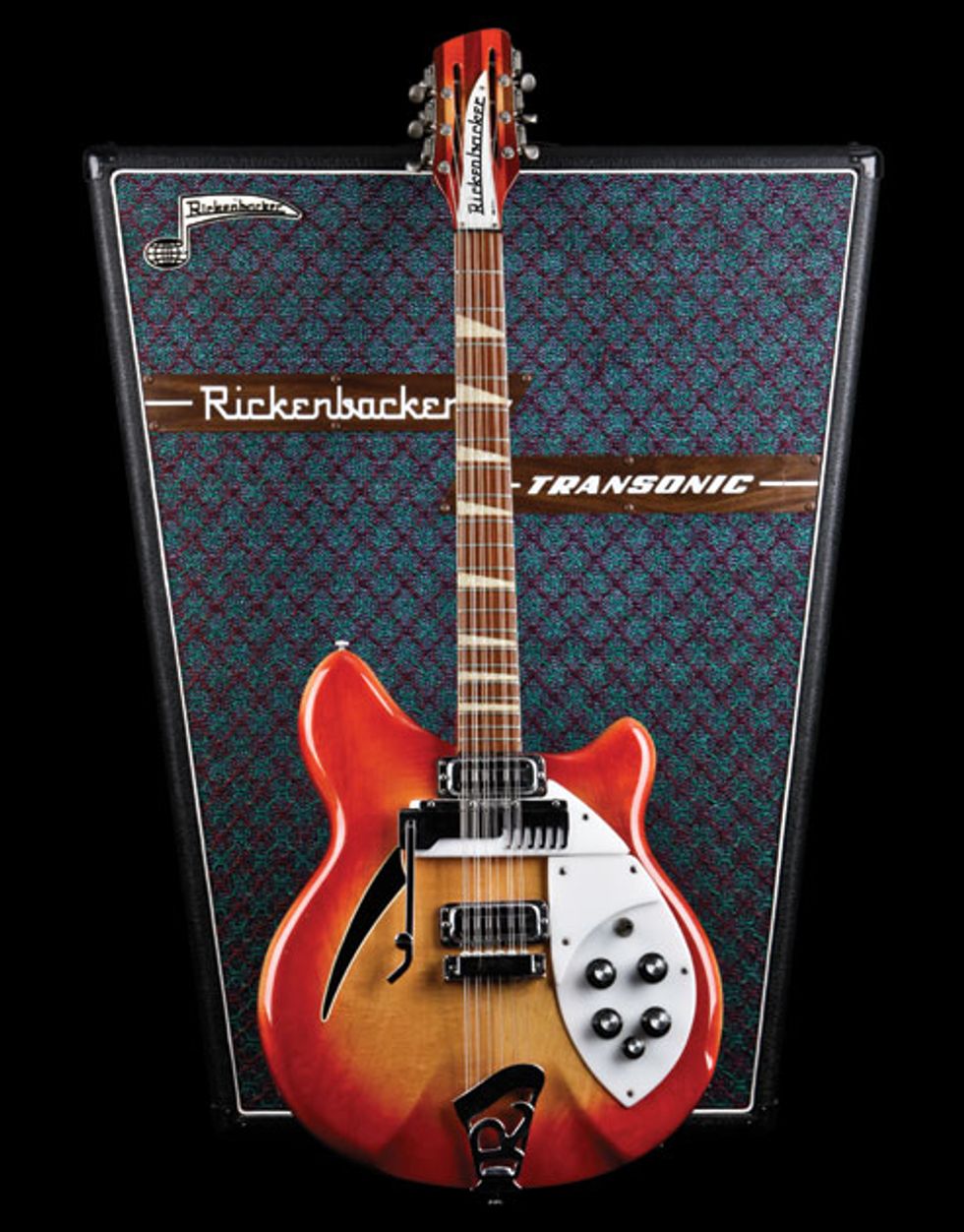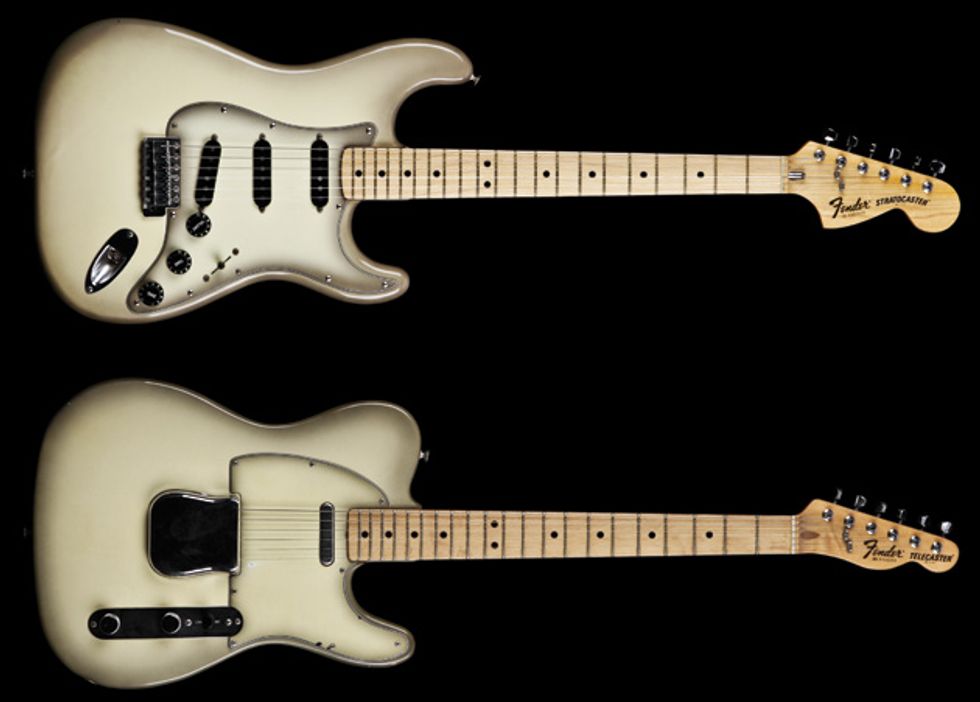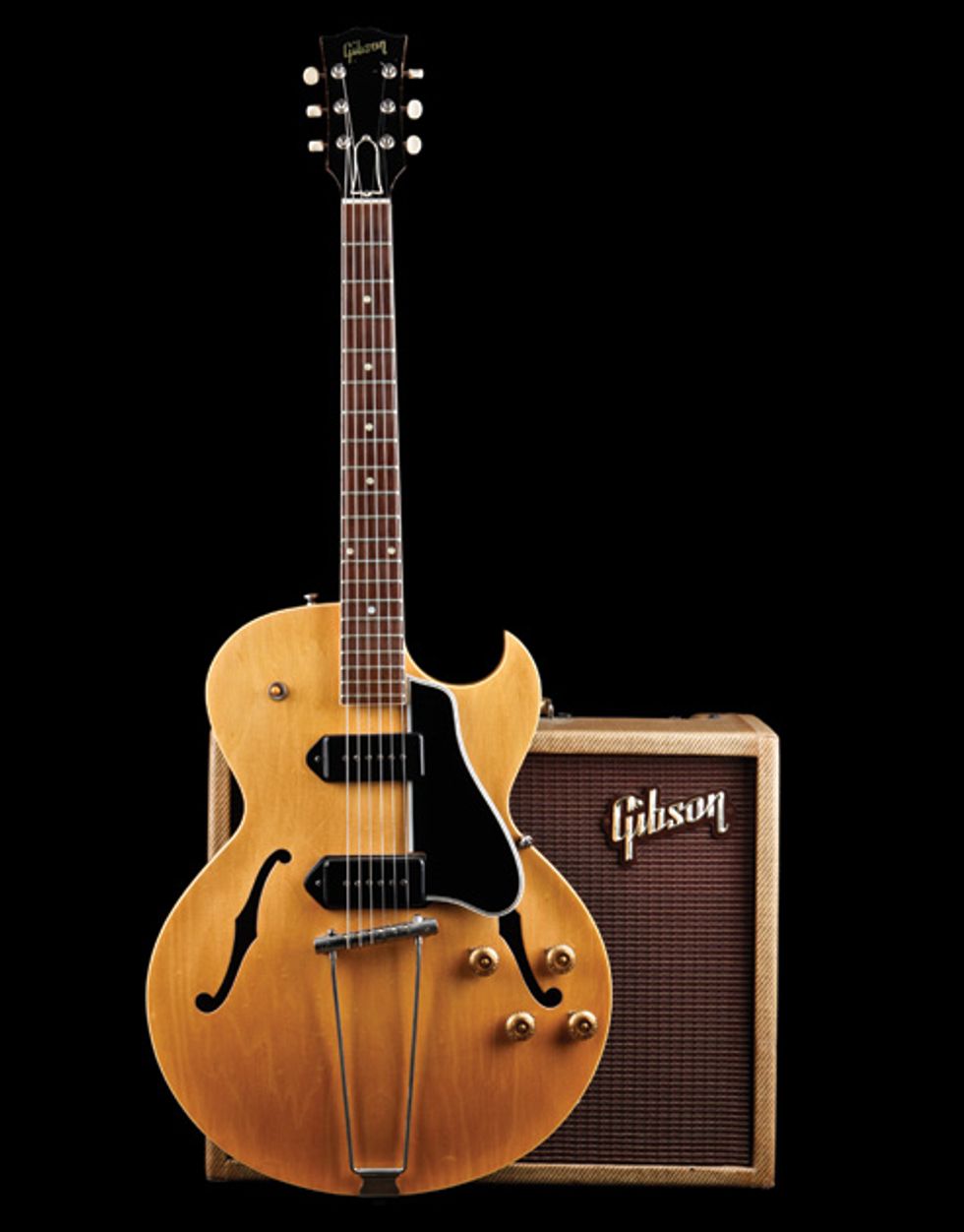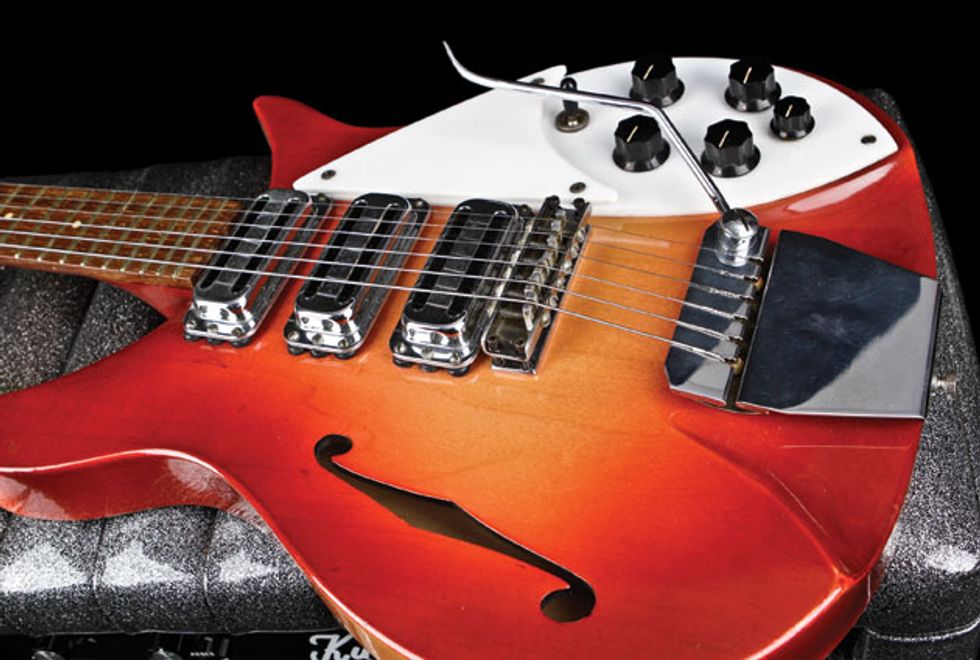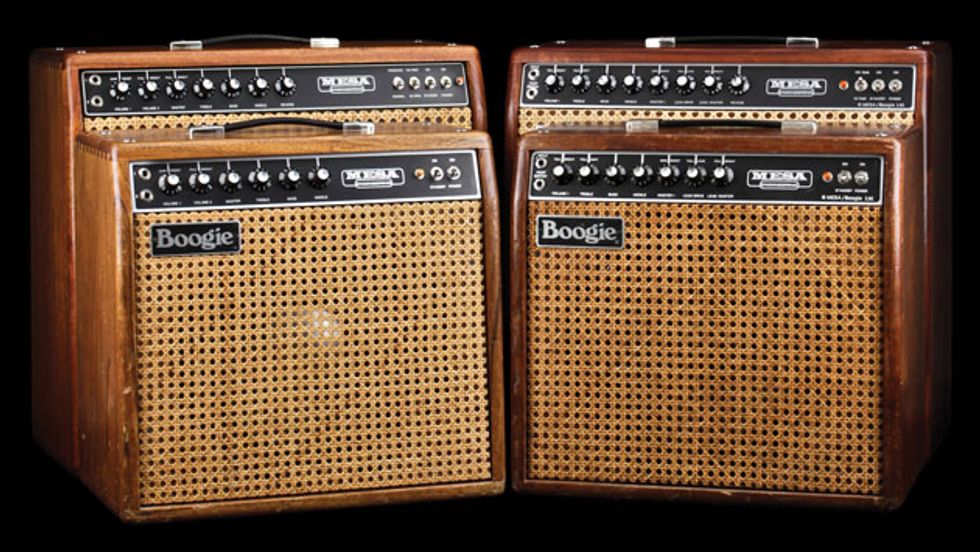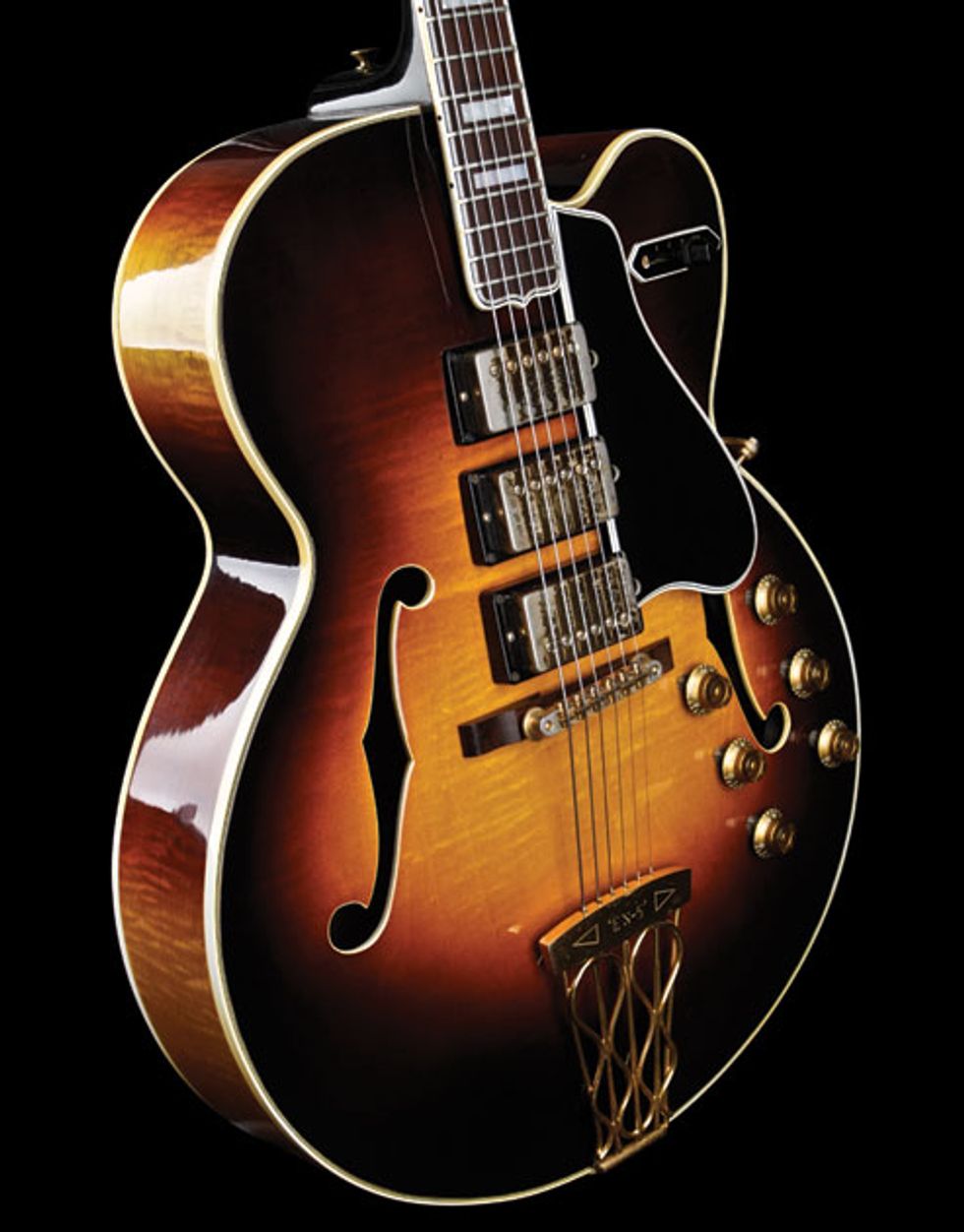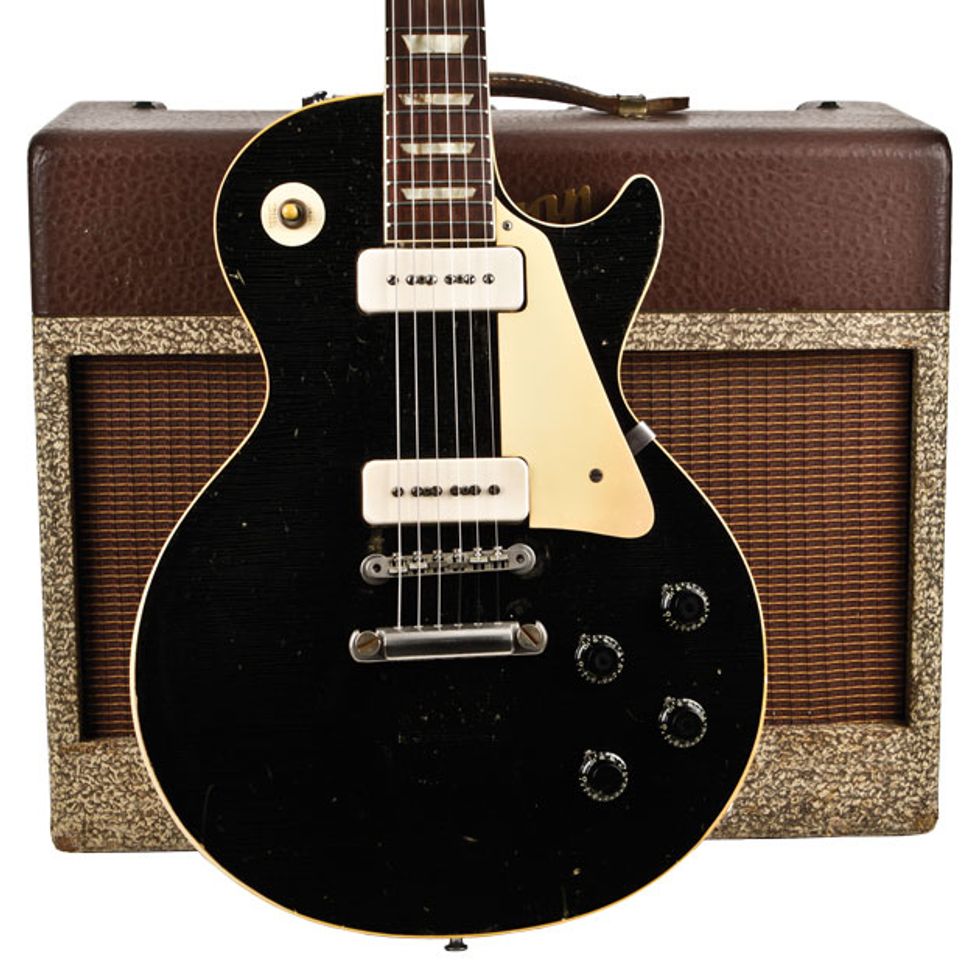 For your viewing pleasure, we've put together this abbreviated gallery of the vintage gear highlighted last year by Laun Braithwaite, Tim Mullally, and Dave Rogers of Dave's Guitar Shop in their monthly column, Vintage Vault. To read the full context behind each of these stunners and their parent companies, visit the Vintage Vault page under the "Premier Blogs" section above. What models do you want to know more about in 2015? Let us know in the comments below.