Rig Rundown: Brian Fallon
The former Gaslight Anthem frontman shares amp-mod electrocution tales, and shows off both impressive Mark Knopfler chops and his thick-necked custom Teles.
Starting off with Brian's newest Fender Tele, this Paul Waller Masterbilt, all-rosewood model was received just before the nationwide quarantine. It looks very similar to the George Harrison Tele they released a few years ago, but this one has a big, V-profile neck that's spec'd after his old Custom Shop Broadcaster. It features Twisted Tele pickups, and a solid rosewood body (the GH signature was chambered). He really loves its thick, Junior-like sound you can get out of it when it's pushed.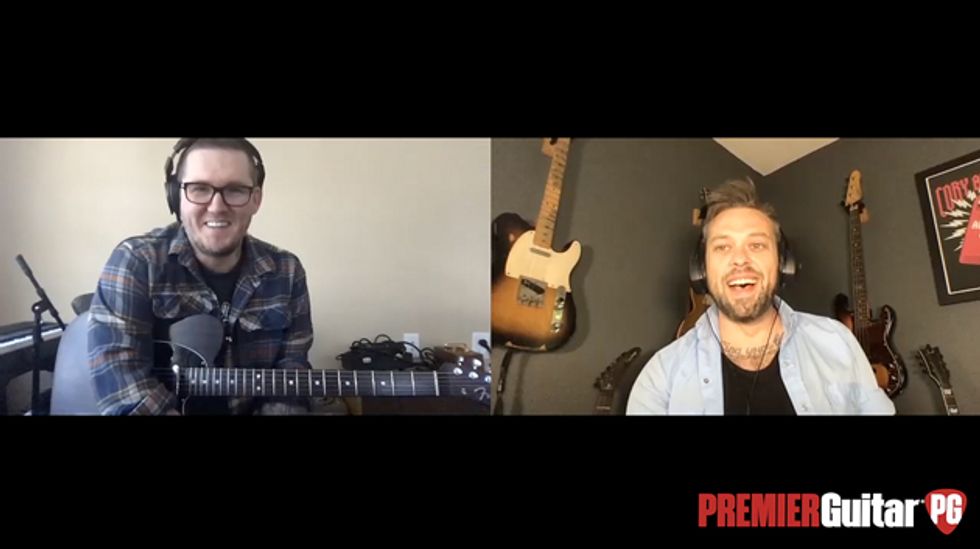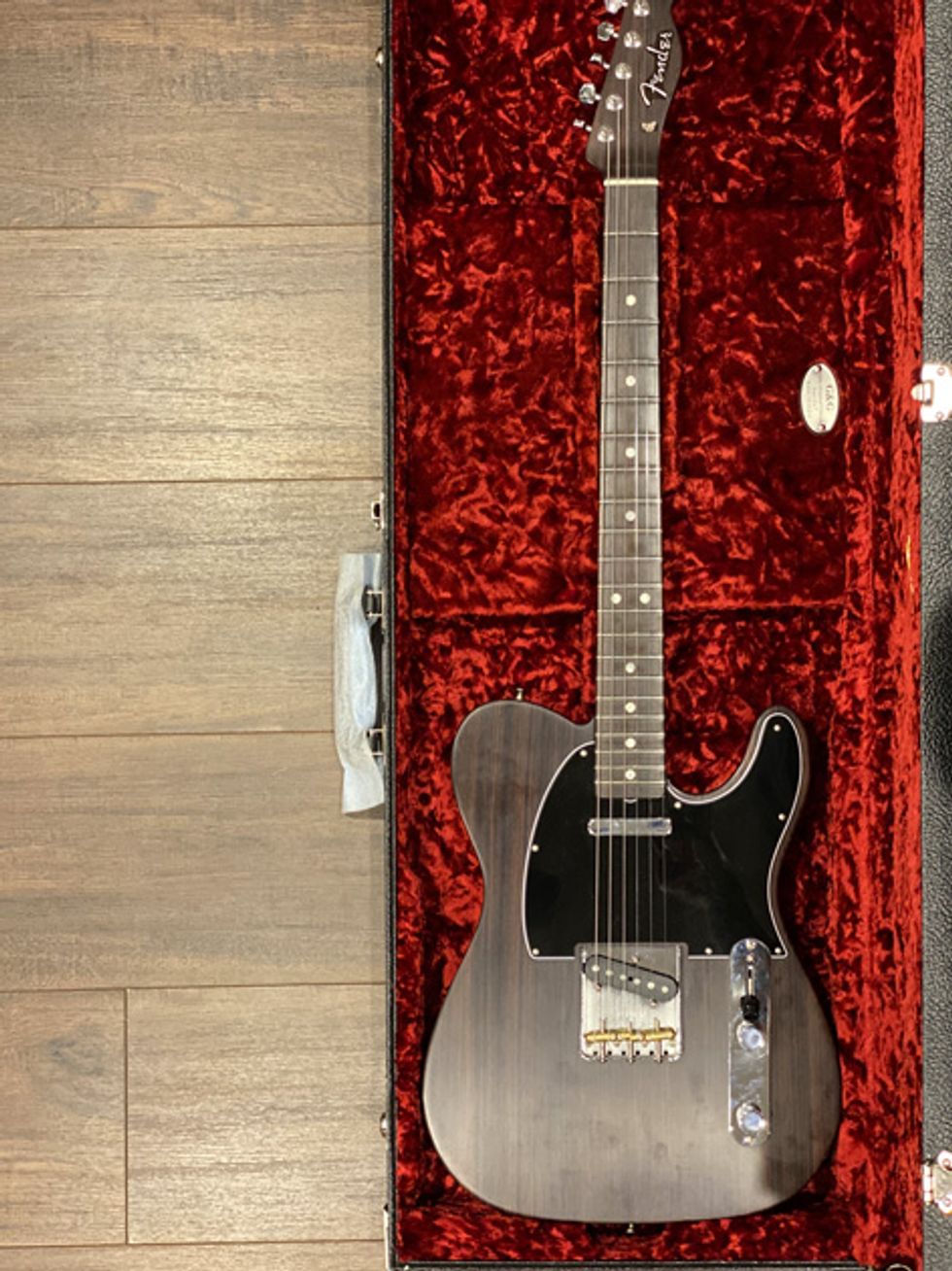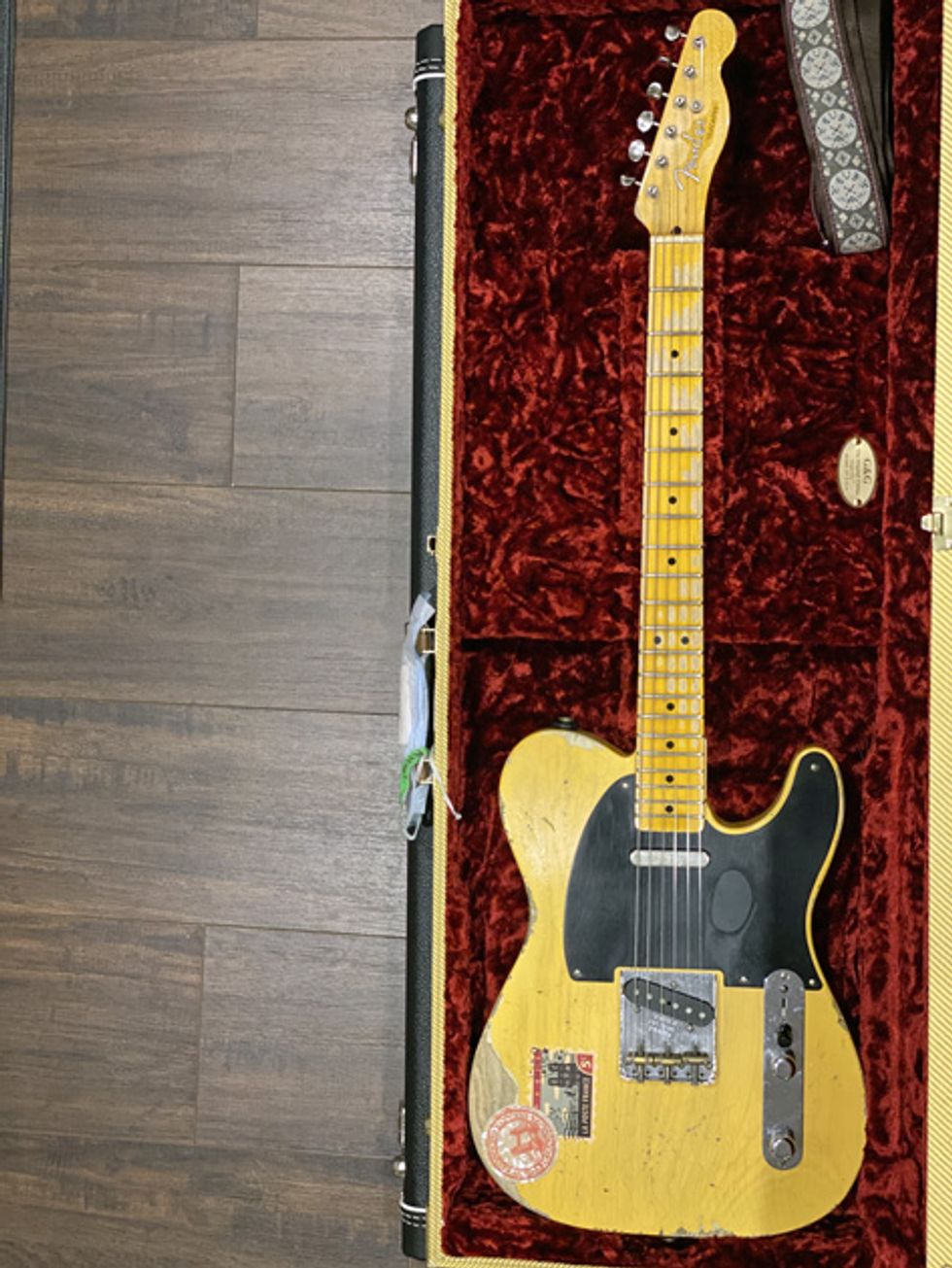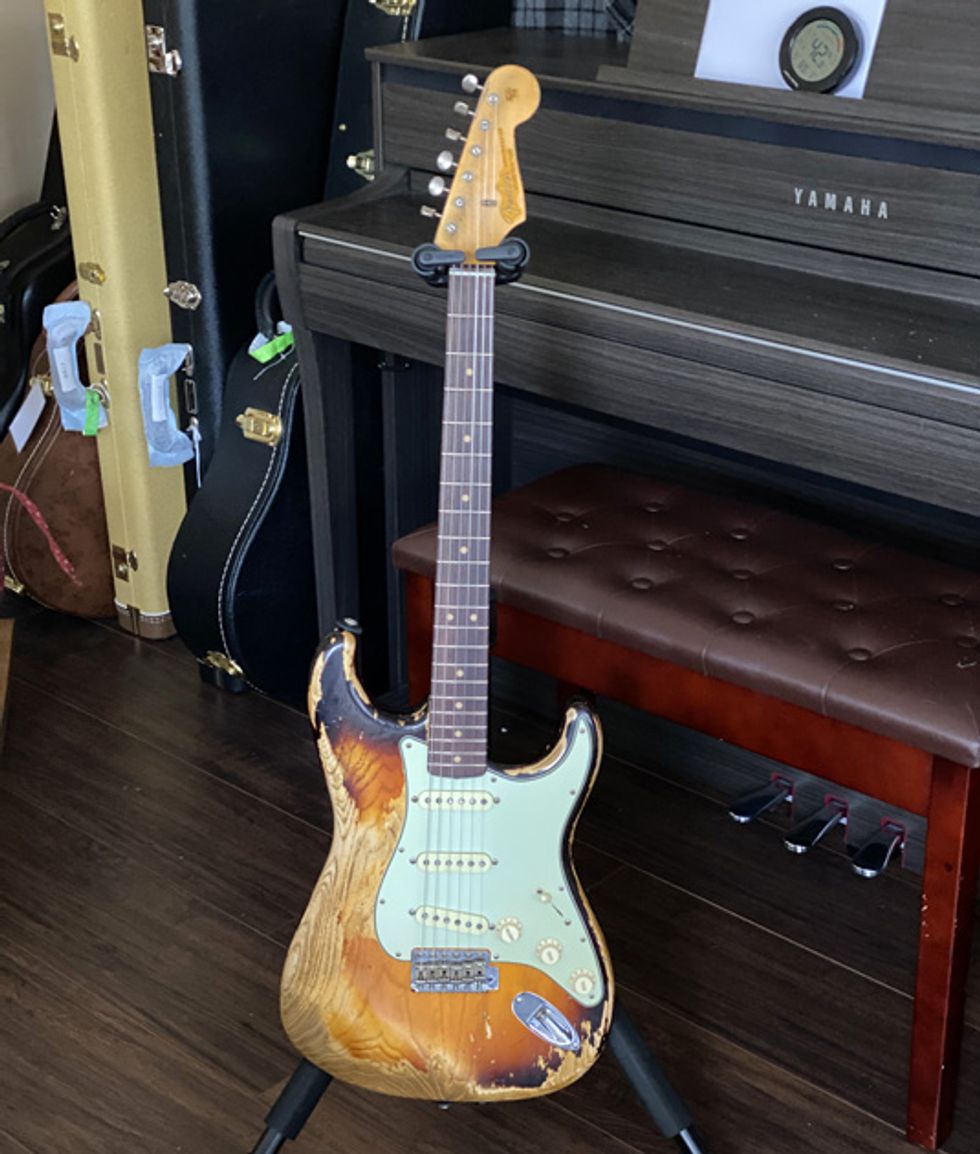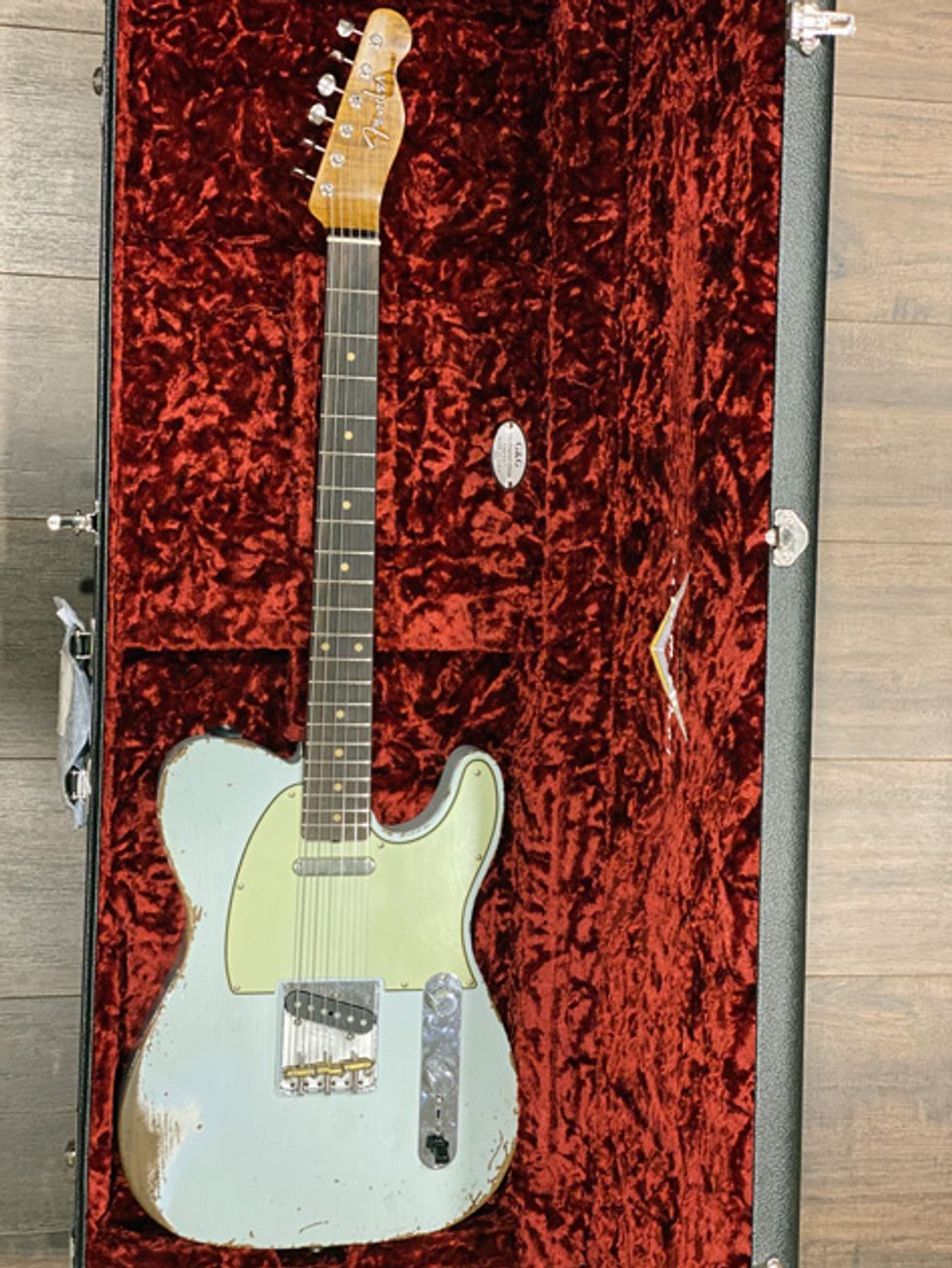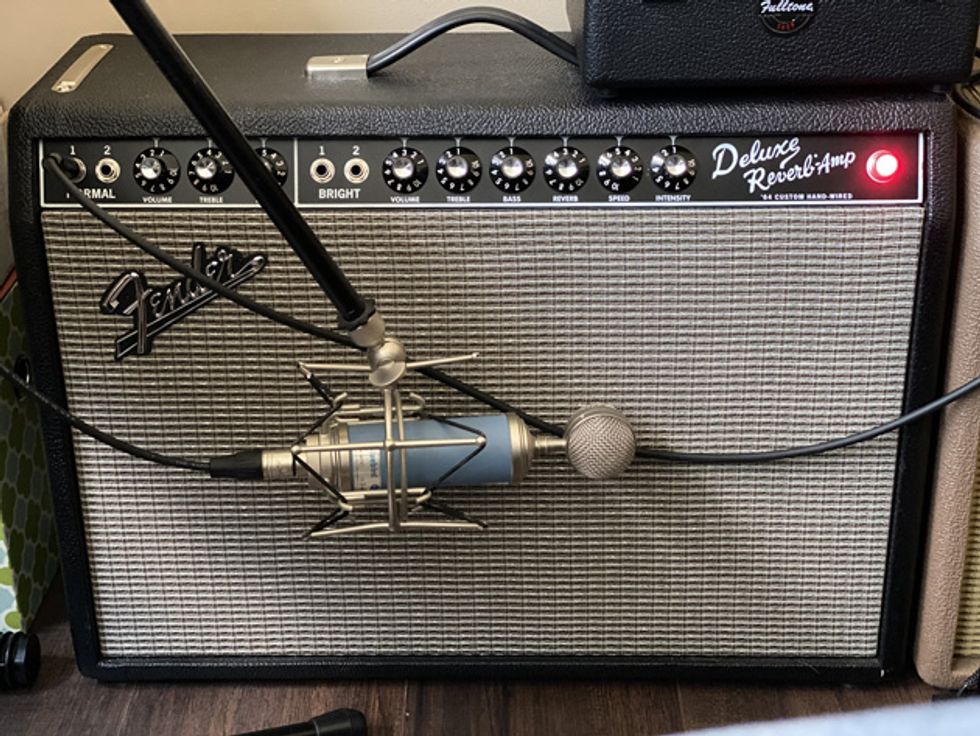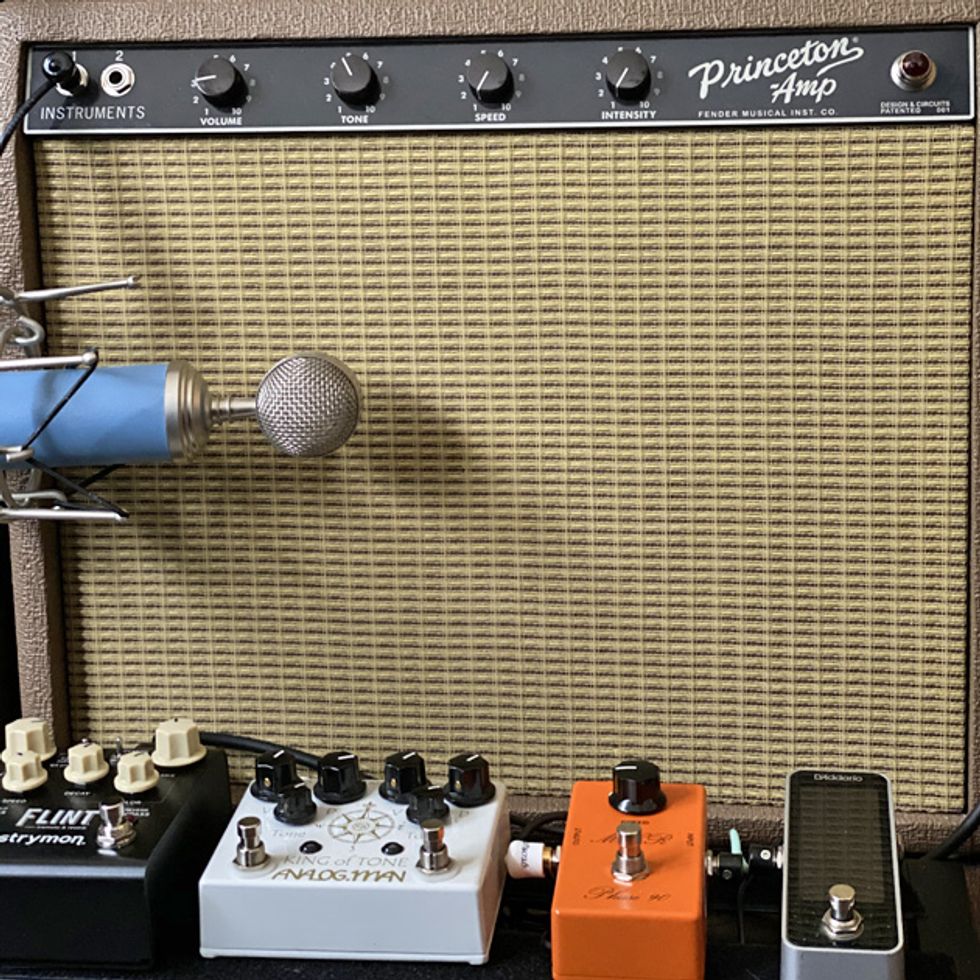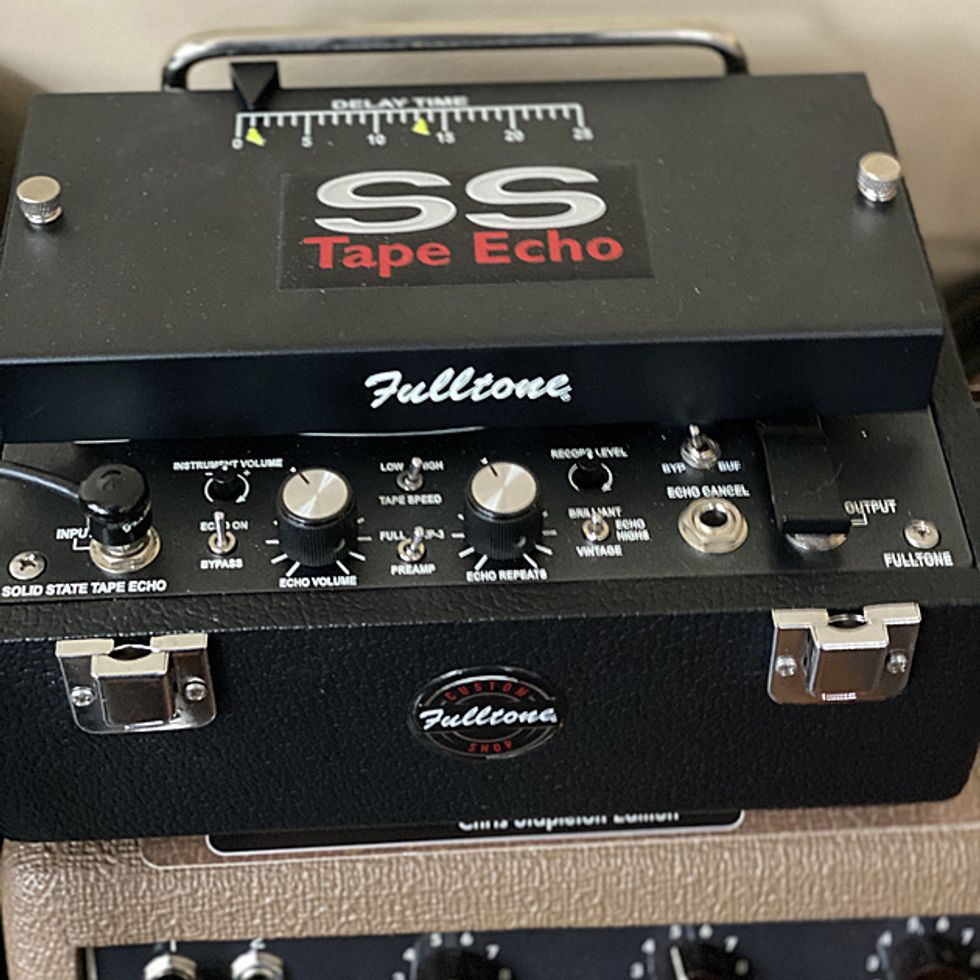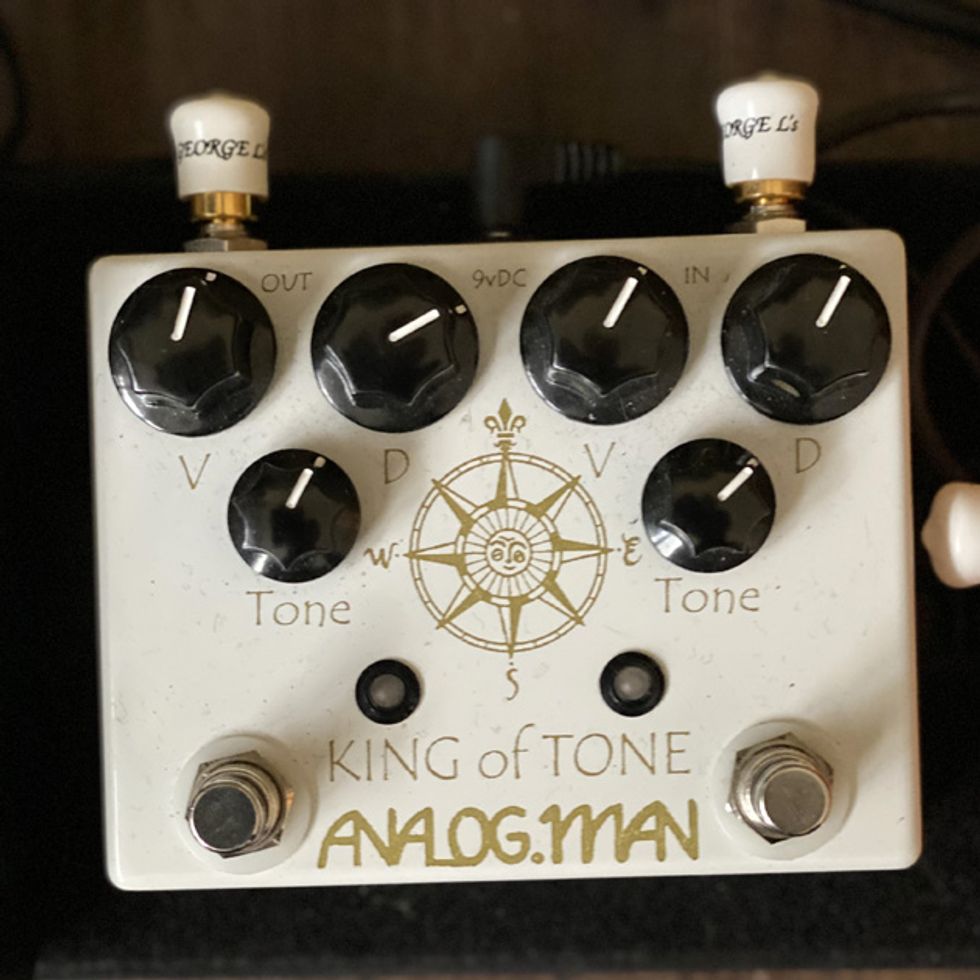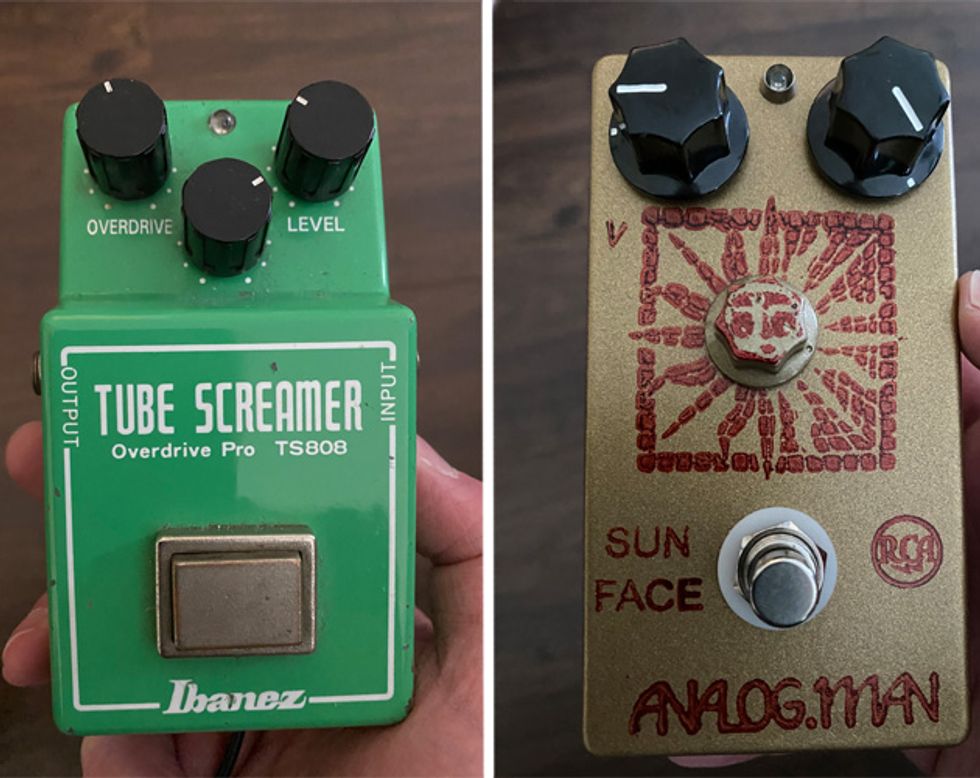 ---
Click below to listen wherever you get your podcasts:
---
---
---