Rig Rundown: Caspian's Phil Jamieson
The self-proclaimed "midrange mattress" makes a post-rock bed with an "Excalibur" Jazzmaster and some up-the-sleeve Strymon settings.
[Facing a mandatory shelter-in-place ordinance to limit the spread of COVID-19, PG enacted a hybrid approach to filming and producing Rig Rundowns. This is the 19th video in that format, and we stand behind the final product.]
Discovering gear and unraveling hidden sounds has always inspired Caspian, and in some ways, it has birthed Phil Jamieson's instrumental post-rock constructionist approach.
"In 2002, I was in a band with three other guys. We were kind of doing an alt-rock indie thing—singer, choruses, bridges," recalls Jamieson from a 2015 PG interview. The drummer and I would be hanging out, and I got my hands on a second Line 6 DL4. The drummer and I would be in a basement for seven or eight hours with a couple of cases of beer, a couple Line 6 DL4s, and we had a blast looping up all of these sounds and creating this wall of sound. That's when I learned you could stack sounds on top of each other."
Caspian formed in 2004 when Jamieson joined forces with fellow guitarist Calvin Joss, bassist Chris Friedrich, and drummer Joe Vickers. Third guitarist Erin Burke-Moran joined in 2007 and current bassist Jani Zubkovs replaced Friedrich in 2013 after his untimely passing, while Justin Forrest took over for Vickers in 2018 as a result of an amicable split.
If you're thinking, "Caspian isn't Skynyrd, so why do they need three guitarists?!" (And actually it's four guitarists, counting Jonny Ashburn who fills in for Joss when he can't tour.) Well, if Skynyrd is a galloping, three-horsemen, Southern-rock cavalry, Caspian is not that. They're more akin to an intricately interlaced cross-stitch … or a bed.
"Most of the time I'm occupying this low-midrange frequency so someone like Erin or Jonny can dance on top of what me and the rhythm section are doing," says Jamieson. "I try to be the mattress that they can jump around on [laughs]."
Not one guitarist shines or soars without the support from the other two. And their roles are not set in stone. On the micro level, the individual guitars are colors woven over and under each other. On the macro level, they combine to create epic, tidal flows of emotion that not only transcend sound, but evoke our other senses plucking memories like a stuffed-animal claw machine.
"Creating music is a form of self-expression and that's why you're chasing tones, writing good songs, and putting on a good live show. We've all gravitated towards this because it's our most successful way to articulate how we feel and what we've endured."
And throughout their musical trek, Caspian has continually evolved and reset their creative axis. The band's 2007 debut, The Four Trees, welcomed the world to Caspian's seafaring cruises that aquatically flow between swallowing crashes and beautiful passages, like a tide cycling from whitecaps to troughs. Tertia (2009) saw a softening of their peaks and valleys but a sharpening with instrumentation by embracing electronics and keyboards for a fuller, richer, dreamier mix. Waking Season (2012) showcased a band blossoming within its own skin. Confidence swells in the band's more patient compositions and its overall sheen is waxed on by producer Matt Bayles [ISIS, Mastodon, Melvins]. The album's high-water mark of "Gone in Bloom and Bough" is an anthemic wash that swirls with foreboding tension and cathartic release.
The sonic signature of 2015's Dust and Disquiet can be deduced down to one pedal (at least for Jamieson's parts)—the Strymon El Capistan.
"When I stumbled across that no-delay-slight-warble setting [heard all over Dust and Disquiet], I had an immediate animalistic connection with it," says Jamieson. "Those warbly tape sounds possess me with every good memory—I can smell the beach at my grandparents' house in Florida when I was 4 or remember the rush while in the middle of an old favorite book."
What's fresh about the band's 2020 release, On Circles? It's a true Caspian collaboration with a retrospective combination of elements.
"I can't really pinpoint a piece of gear or a sound that I used within On Circles," recalls Jamieson. "For me, it was an amalgamation of all the stuff I've done on all of our records. I did lightly use phaser for the first time in Caspian, but On Circles was such a democratic effort that I didn't need to find something that was signature footprint or a singular sonic expression."
With 2020 touring plans postponed, Jamieson virtually welcomed PG's Chris Kies into his Massachusetts-based jam space. The eloquent guitarist opens up about finding his "Excalibur" Jazzmaster, unlocking Pandora's post-rock box with a DL4, continuing to explore new depths with his current Strymon boxes, and eschewing pedal manuals to discover new "signature" inspirations.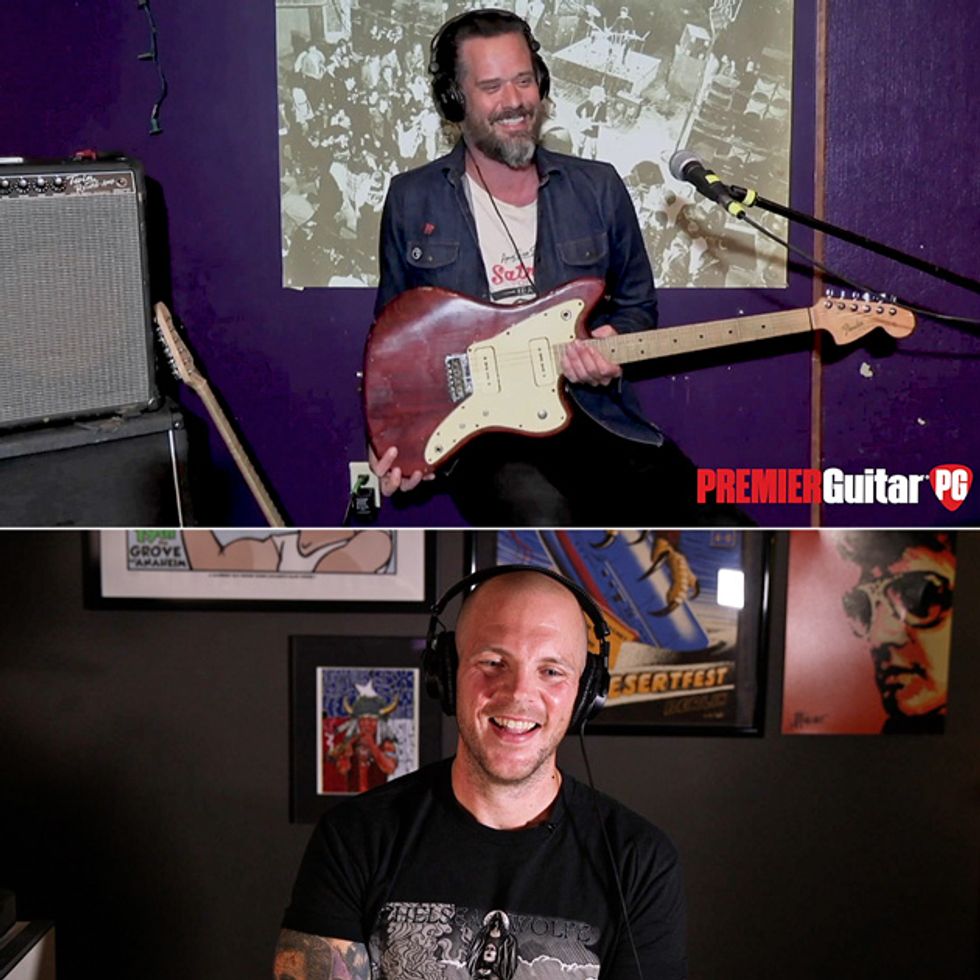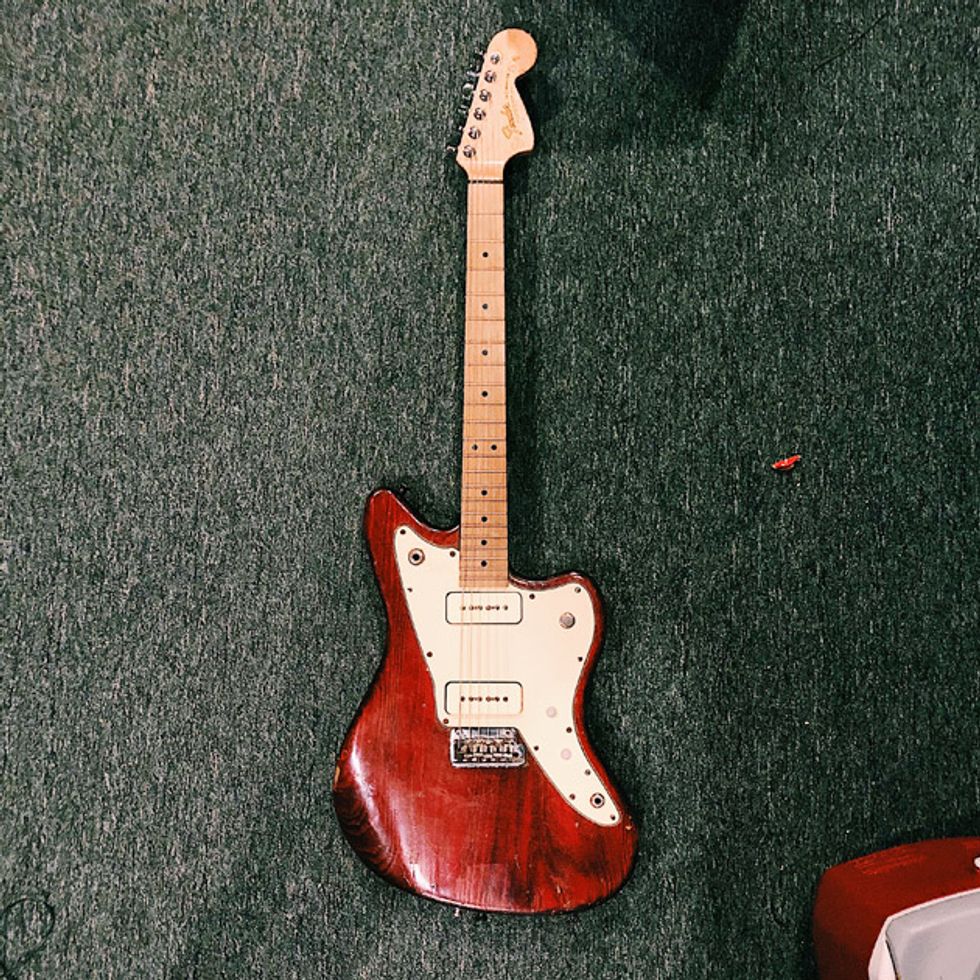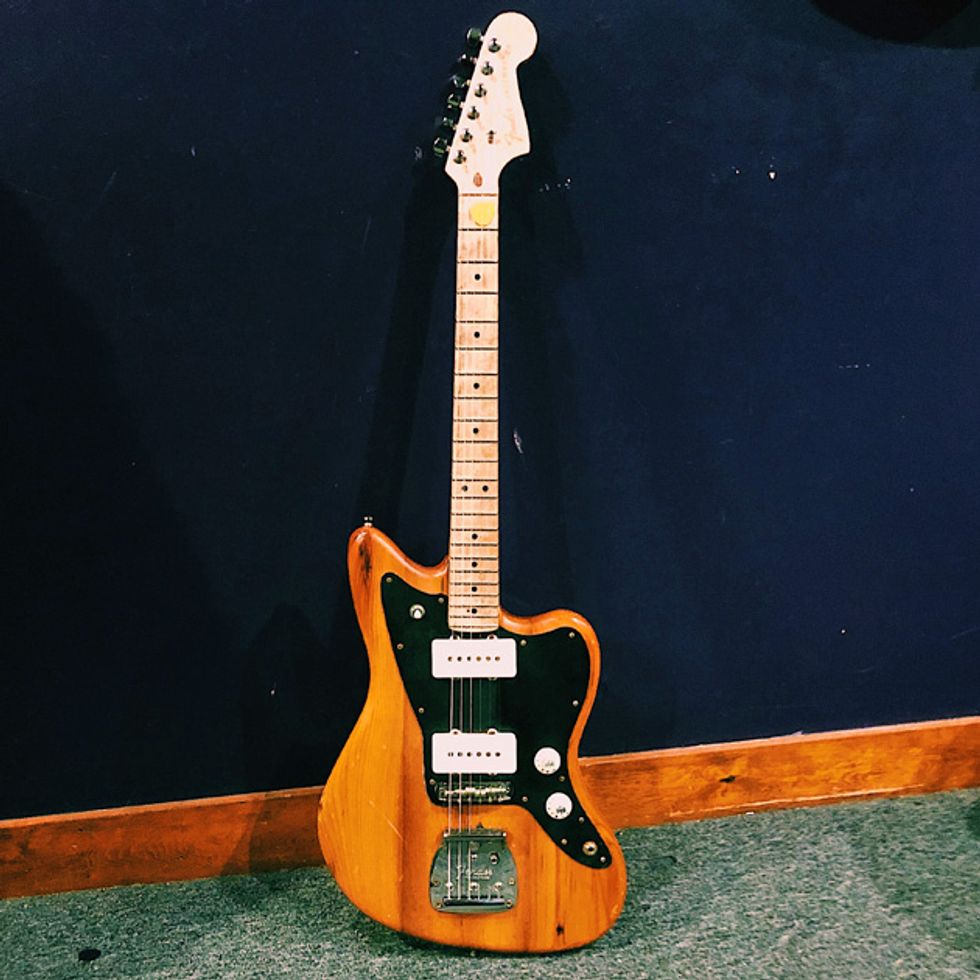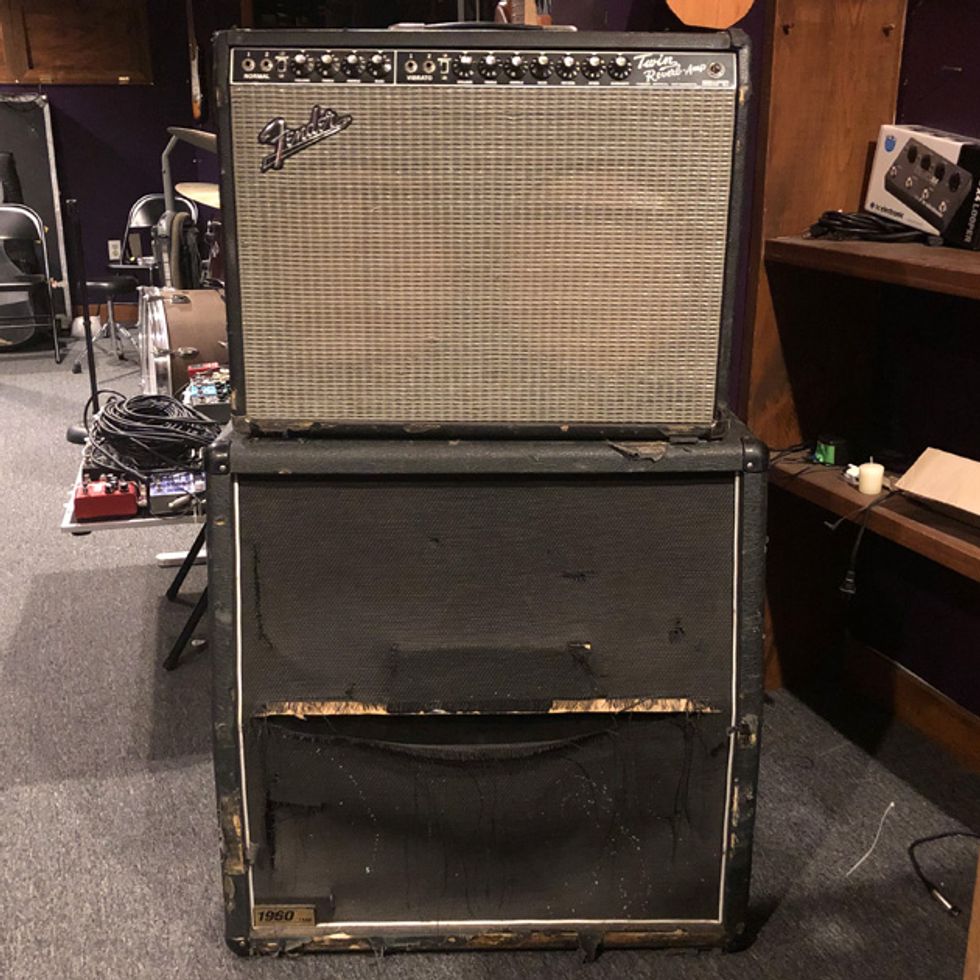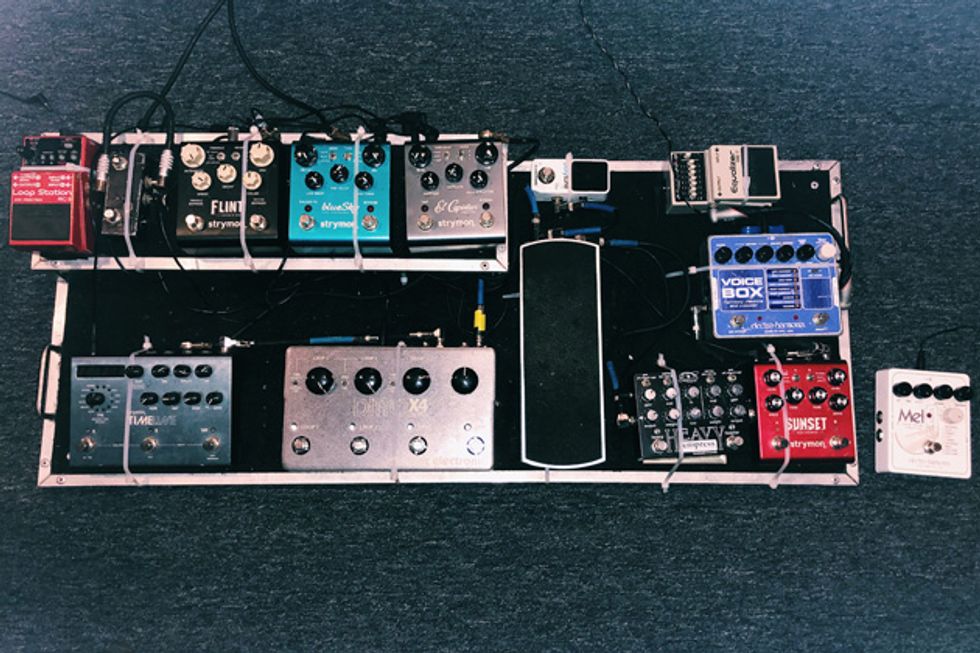 ---
Click below to listen wherever you get your podcasts:
---
---