Rig Rundown: Children of Bodom
It's all about ESP guitars and cranked Marshalls for one of death metal's most melodic shredders.
Laiho tours with a trio of his signature ESP Custom Shop models. "Scythe" and "Greeny" are both tuned a whole step down from standard and house a single EMG HZ F-H2 passive humbucker and an EMG MM-04 gain boost. The boost is almost always on and is controlled with a simple switch near the volume knob.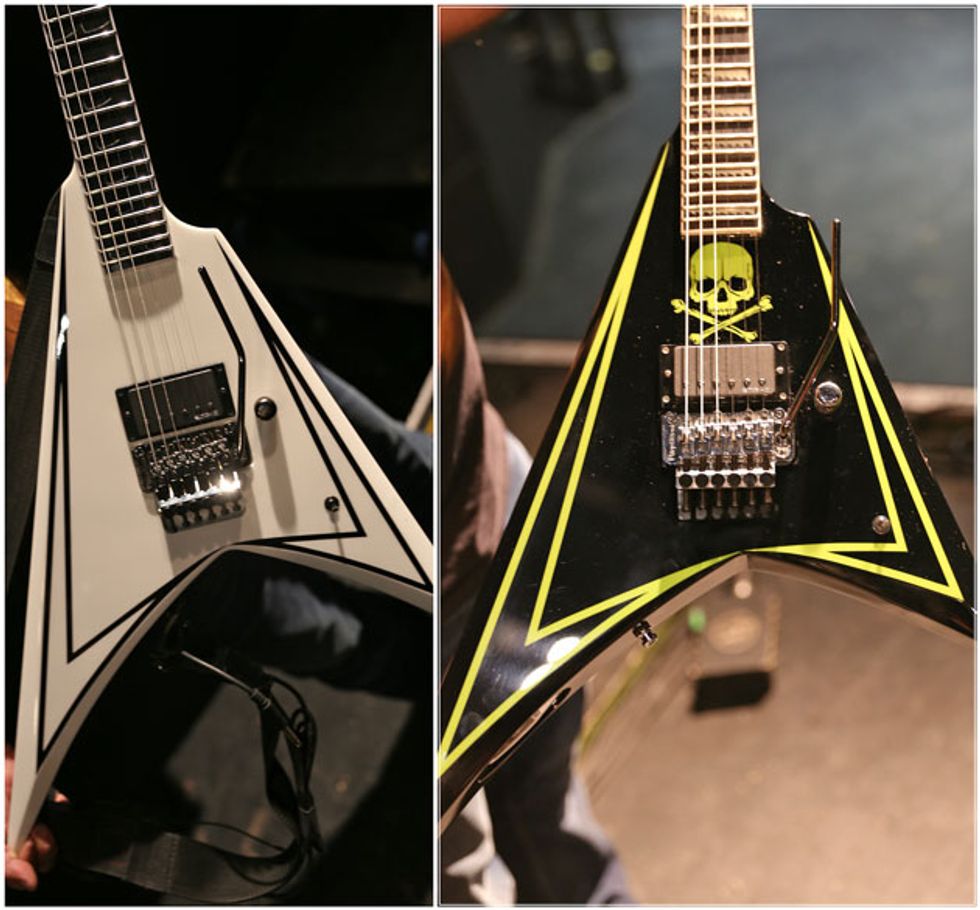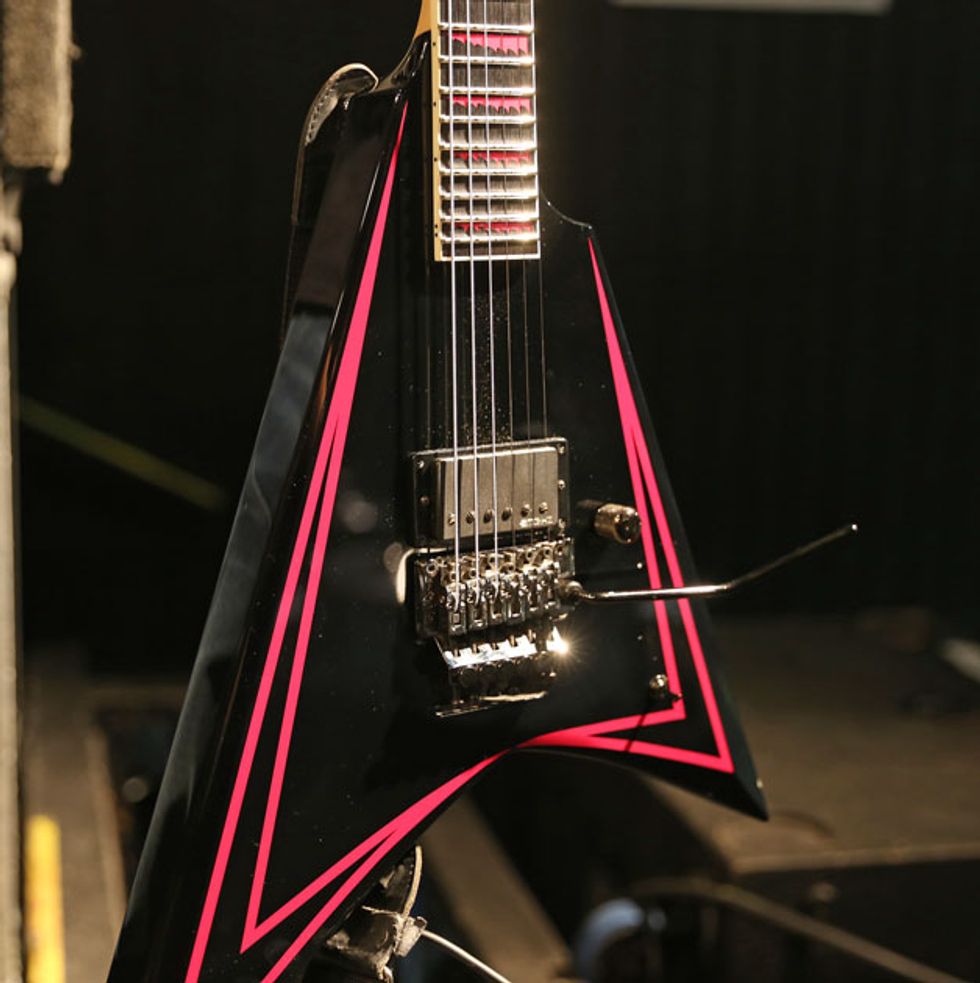 Thanks to tech Mikko-Pekka Laine for help with the details.