To reproduce Ah Via Musicom live, EJ pairs new signature semi-hollow Strats with much of his 1990 rig—and a clever new way to make his Echoplexes roadworthy.
Johnson's second board has a split personality. The Dunlop Cry Baby goes into his Marshall lead rig, via an Echoplex and a B.K. Butler Tube Driver. A '60s Dallas-Arbiter Fuzz Face, a vintage TS-808 Ibanez Tube Screamer, and, just to its right and off the board, an MXR Flanger/Doubler feed into the Two-Rock head. Back on shelves with the amps, he's also using two MXR Digital Time Delays, a Catalinbread Belle Epoch Tape Delay, and a TC Electronic Stereo Chorus+ Pitch Modulator & Flanger.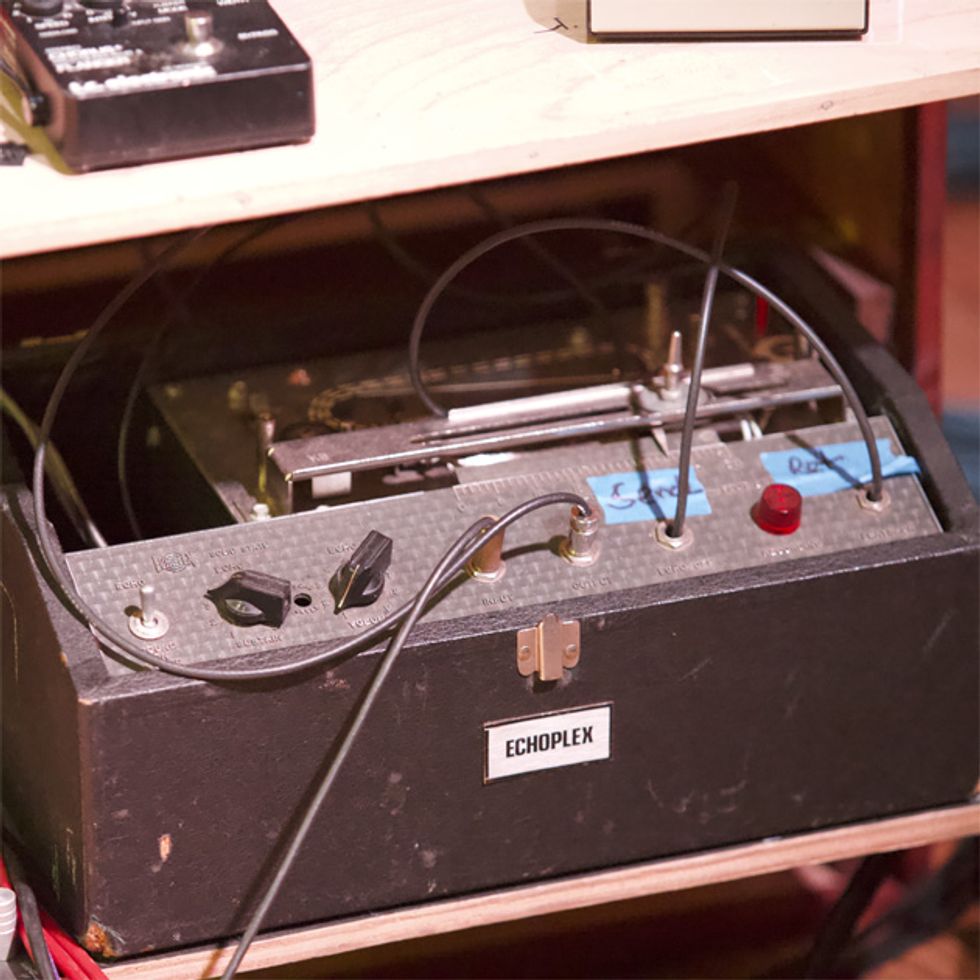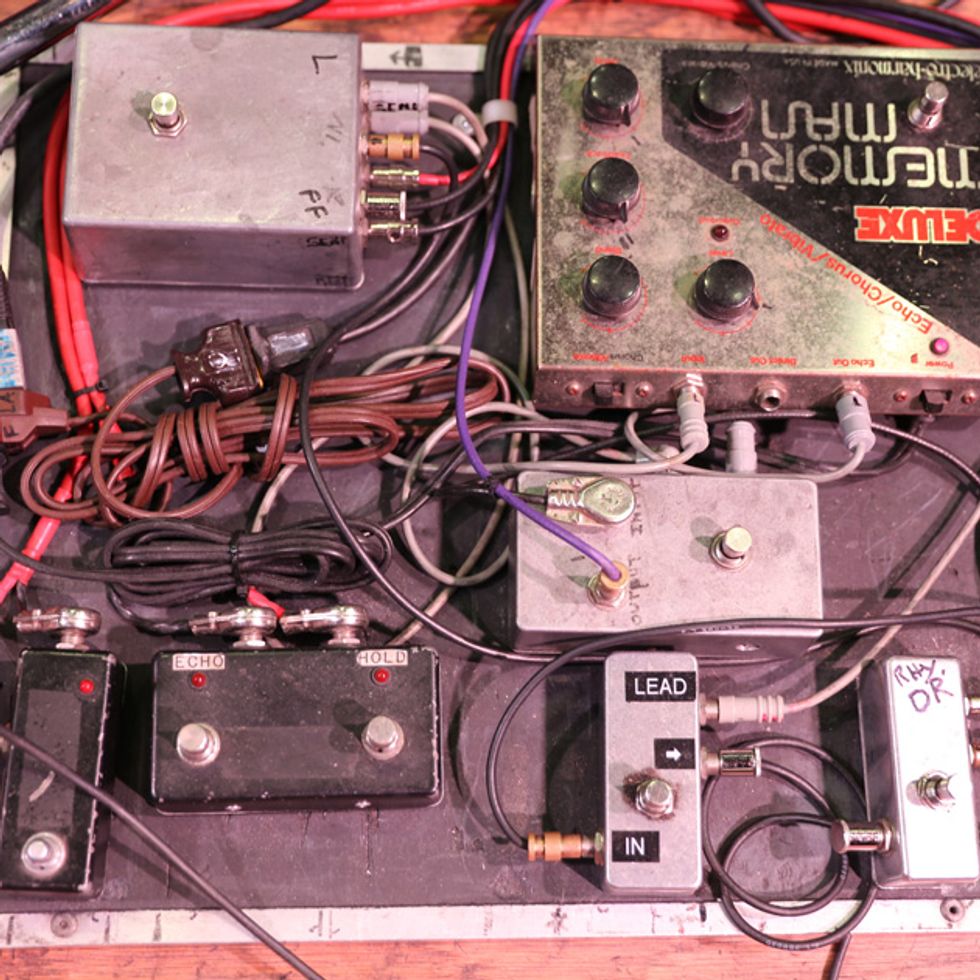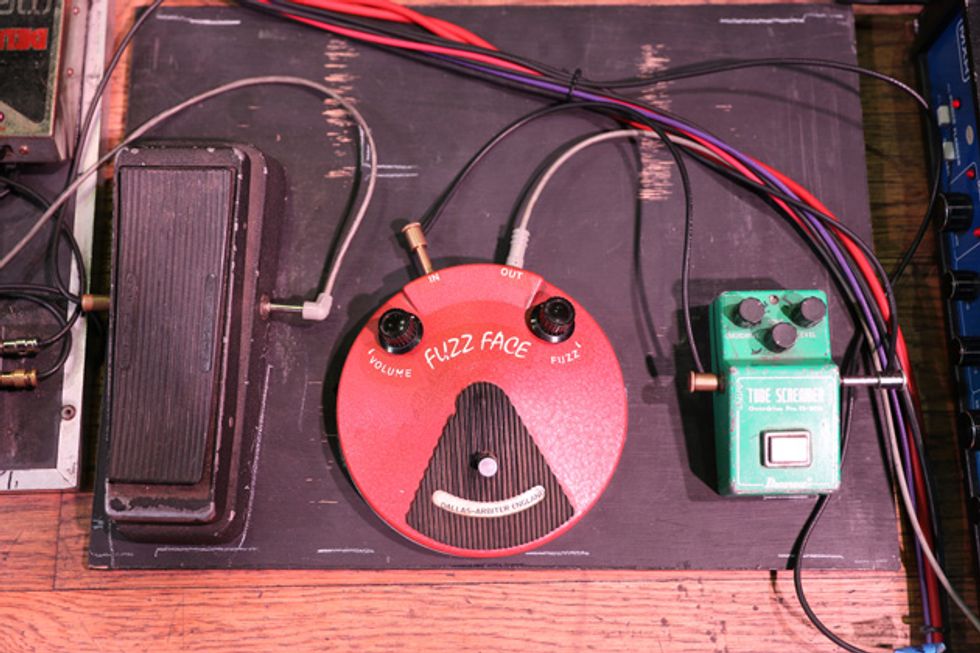 Click to subscribe to our weekly Rig Rundown podcast:

Be sure to enter for your chance to win a Fender Eric Johnson Signature Stratocaster Thinline.
---
---