Rig Rundown: Howling Giant
A Reverend V, two fiery British-voiced heads, and some tone-sizzling, time-bending stomps fire this warped comet rider into psychedelic spaces.
The low-end leviathan that brings the rowdy rumble for Polzine is this Shaw Audio B-150 bass head that has a pair of octal 6SL7 preamp tubes, a quad of KT88s, and a Baxandall bass/treble tone stack. The B-150 careens into a Marshall 4x12 that is wired with WGS ET65s and Veteran 30s.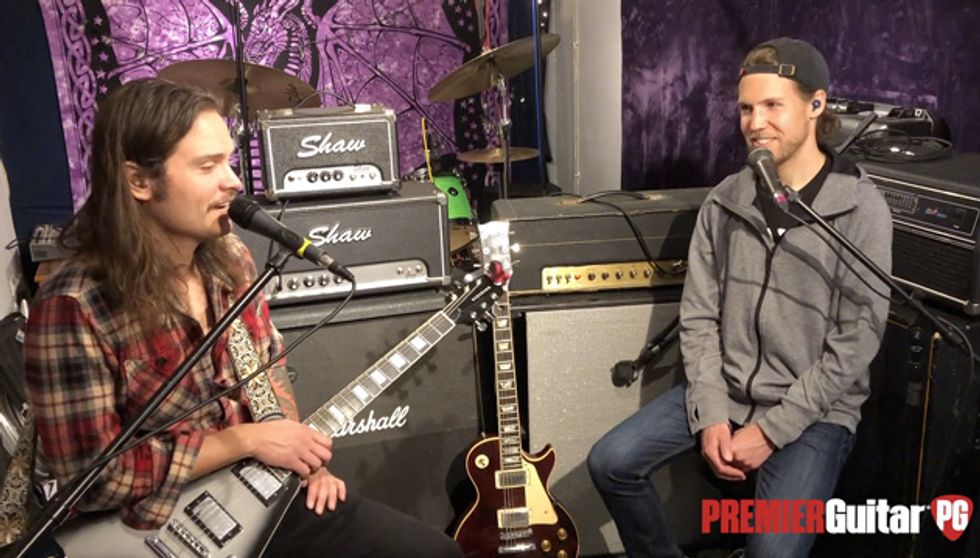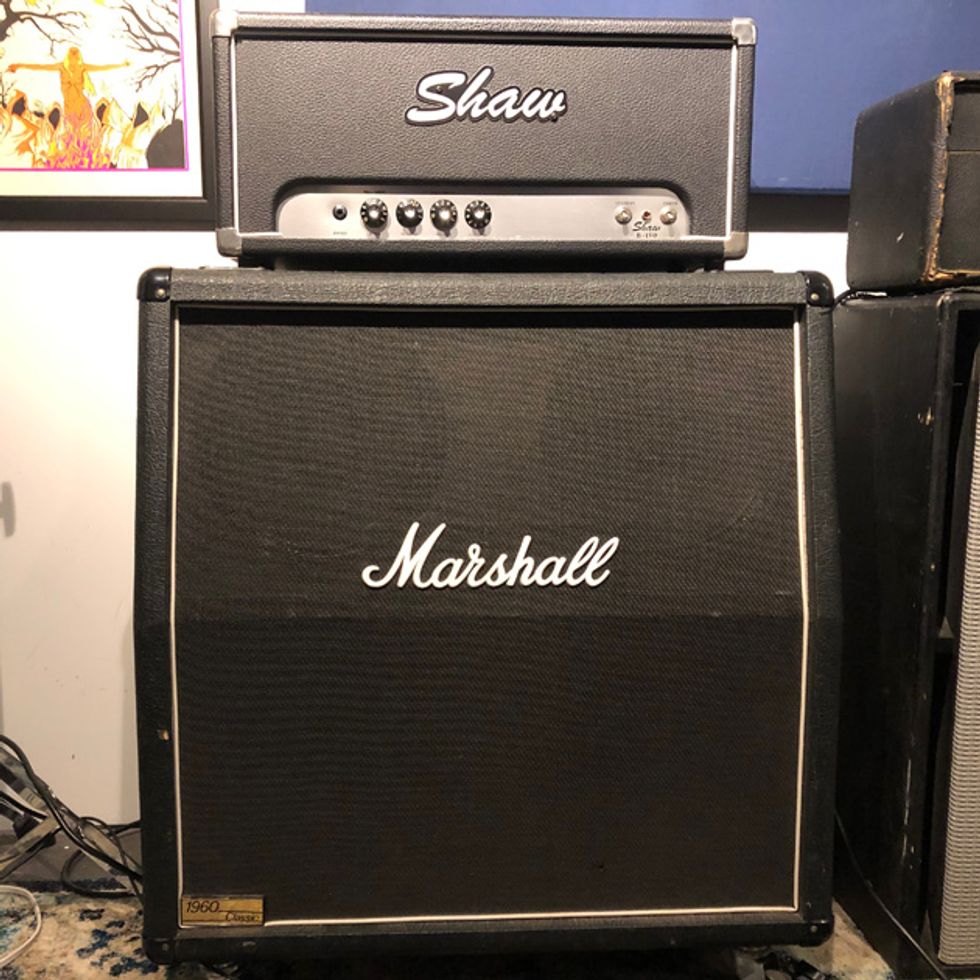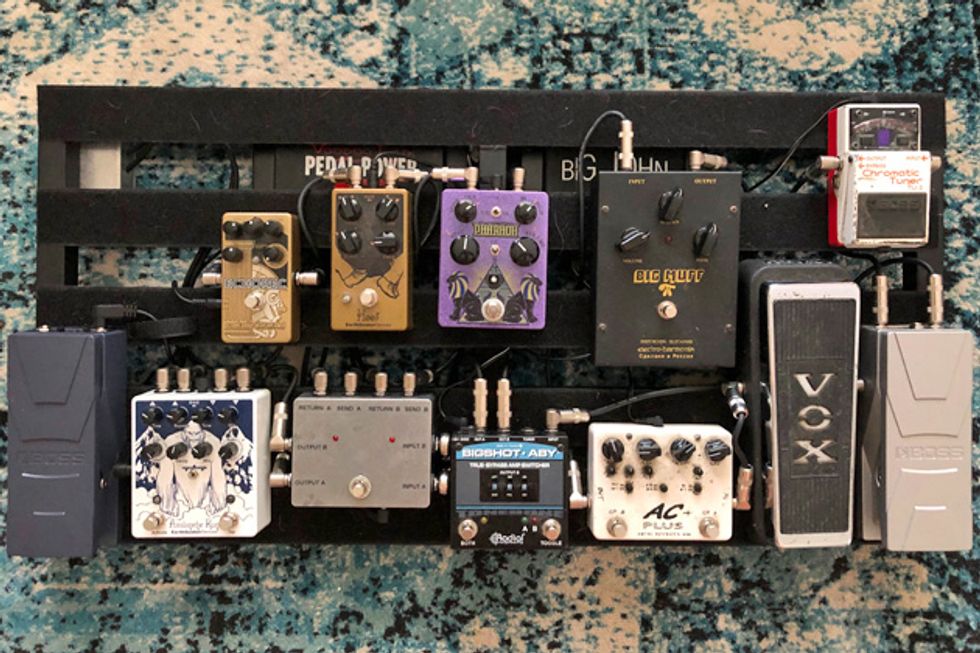 ---
Click below to listen wherever you get your podcasts:
---
---
---