Rig Rundown: King Crimson's Robert Fripp
The veteran prog-rock hero continues his fearless forays into the future with a tubeless setup heavy on digital effects and MIDI capabilities that give him ultimate control.
At the bottom of Fripp's rack sits a pair of Eventide H8000 units that are used mainly for looping. At any time, Fripp could have several loops going with one loop aimed at the front of the audience and another at the back. Since the band's FOH is a quad mix these loops interact differently depending on where you are sitting.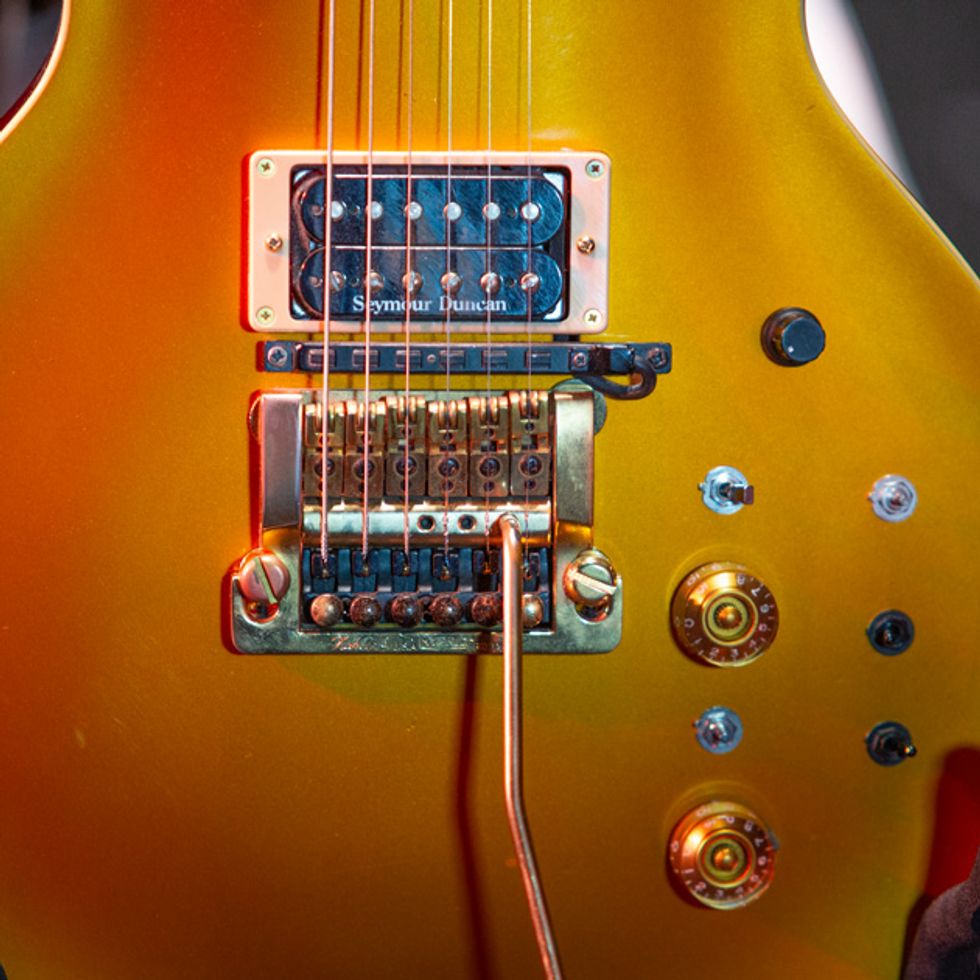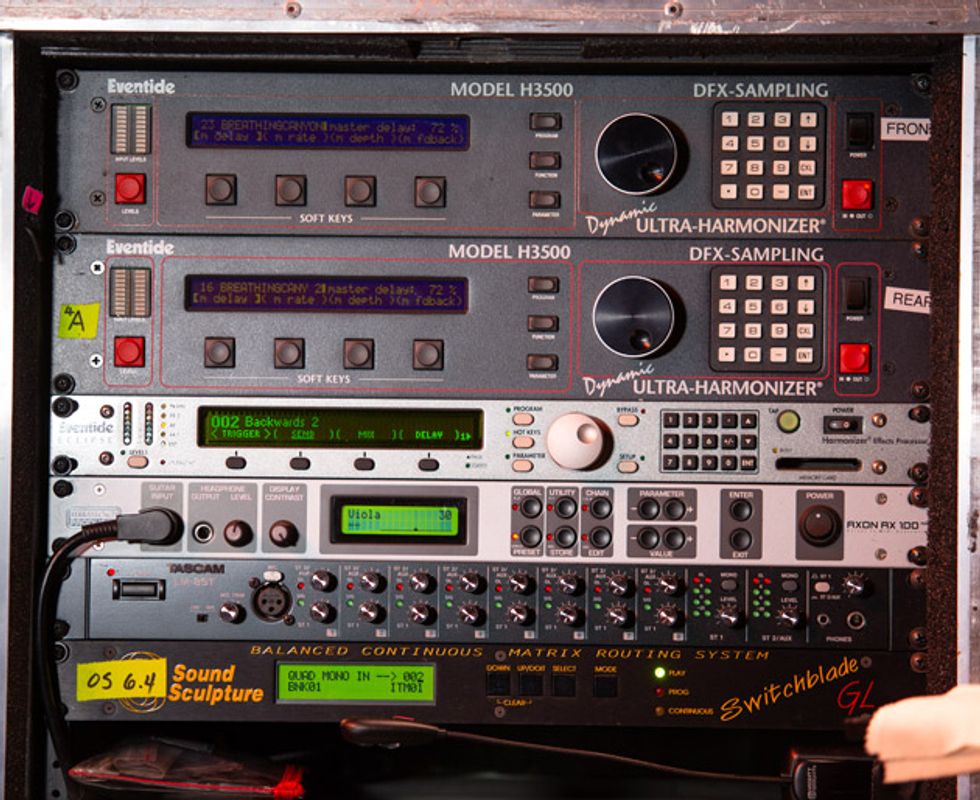 ---
Click below to listen wherever you get your podcasts:
---
D'Addario XT Strings:https://ddar.io/XT.RR
---
---