You asked, so here it is—PG goes behind the scenes to take a look at the live gear used by our own John Bohlinger and his onstage boss, country superstar Lee Brice.
Like Brice, Bettis also goes with a Kemper for his amp tones and some of his effects. He runs a Sennheiser 2000 Series wireless with a Whirlwind Multiselector 4X into his Kemper while on tour. In the studio, Bettis goes with a cable directly into his Ernie Ball Volume pedal that feeds a Boss TU-3.
A Kemper remote board changes between clean, dirty, and dirtier amp tones. For delays and swirly effects, Bettis runs his Boss DD-20 and Line 6 MM4 through the effects loop of the Kemper. All pedals live on a lighted DBfX Sound Effects pedalboard by GO2. A Voodoo Lab Pedal Power 2+ supplies the juice.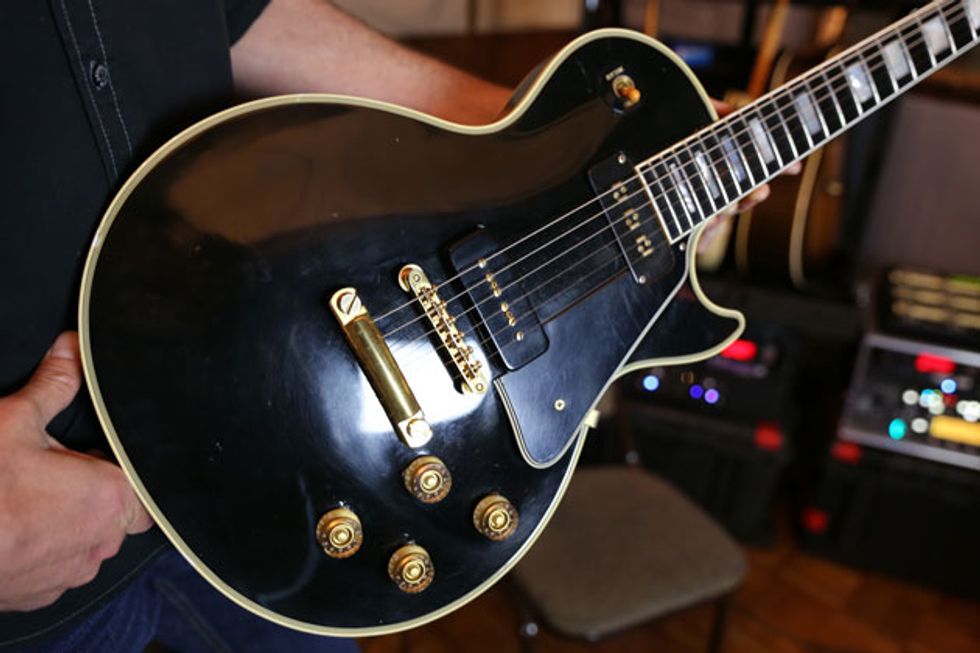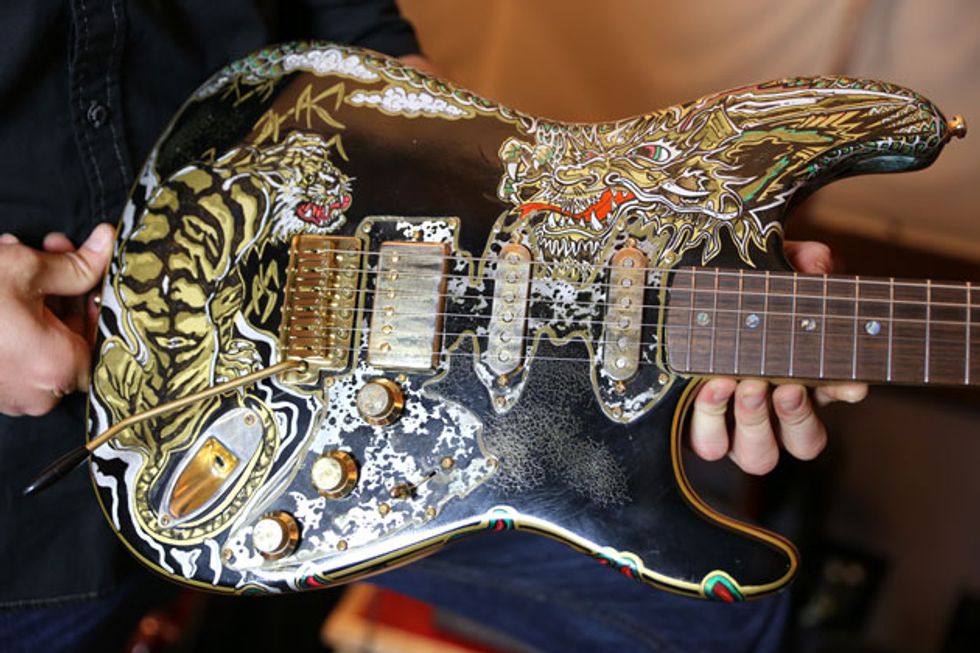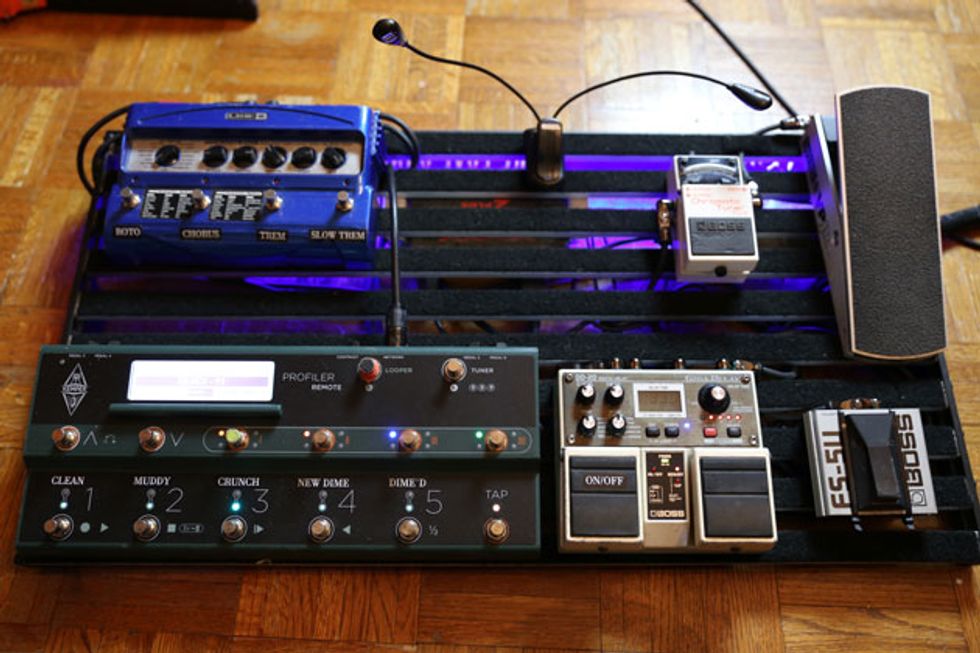 Click to subscribe to our weekly Rig Rundown podcast:

---