The jam-band vets show us their boutique pedals, rad amps, and silver-finished instruments built to commemorate their 25th anniversary.
Marshall Silver Jubilee amps are Schnier's boom box of choice for 2015. On previous tours he's primarily played a 1969 Marshall Bluesbreaker, but this time around he uses either a JCM 25/50 2554 1x12 combo-which he runs at its full 50 watts-or a JCM 25/50 2558 2x12 combo, depending on the venue.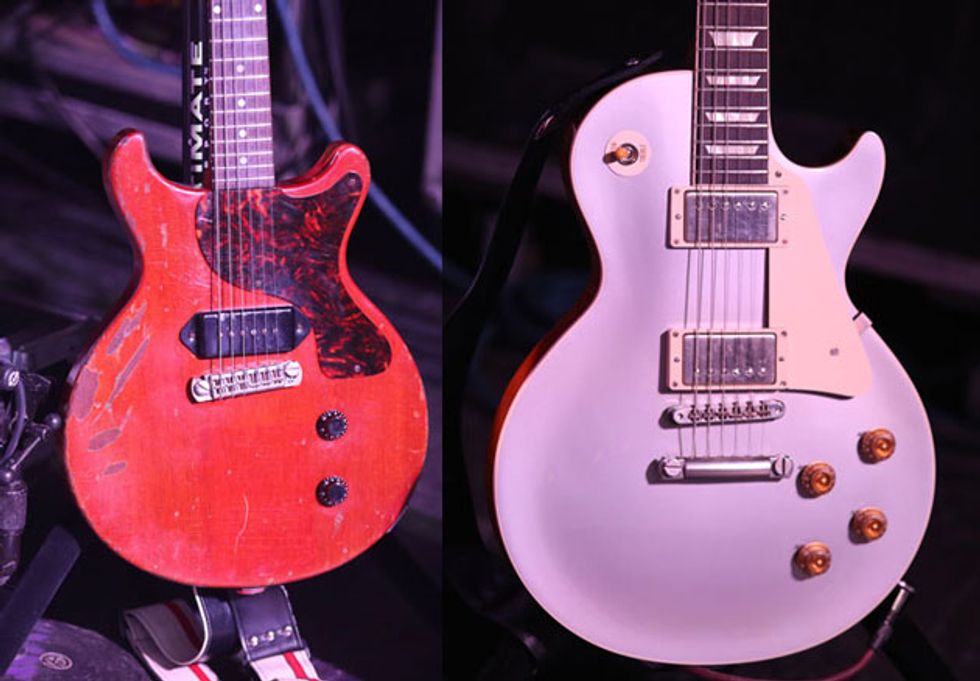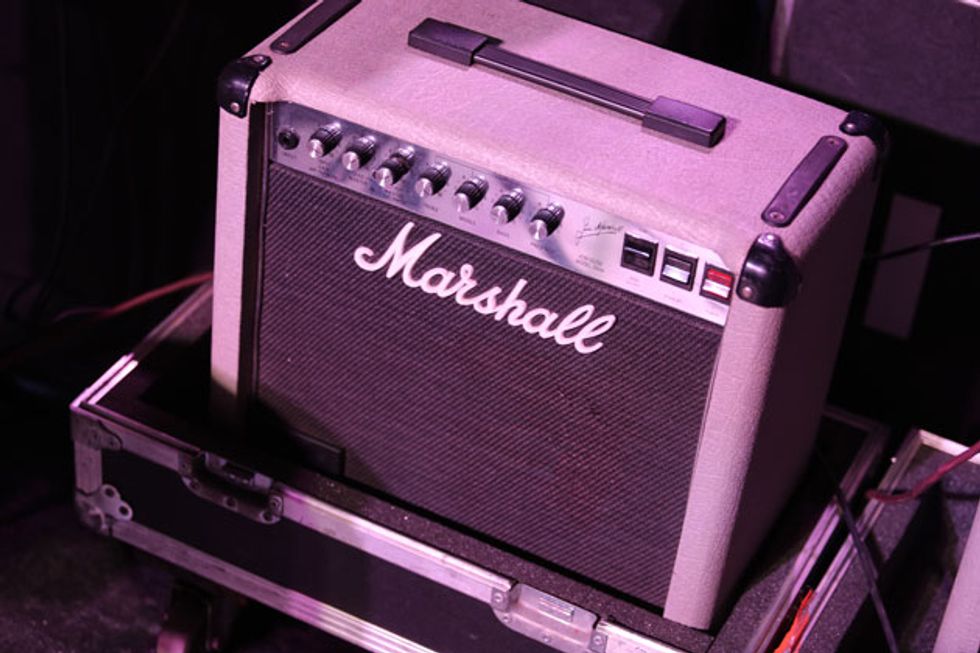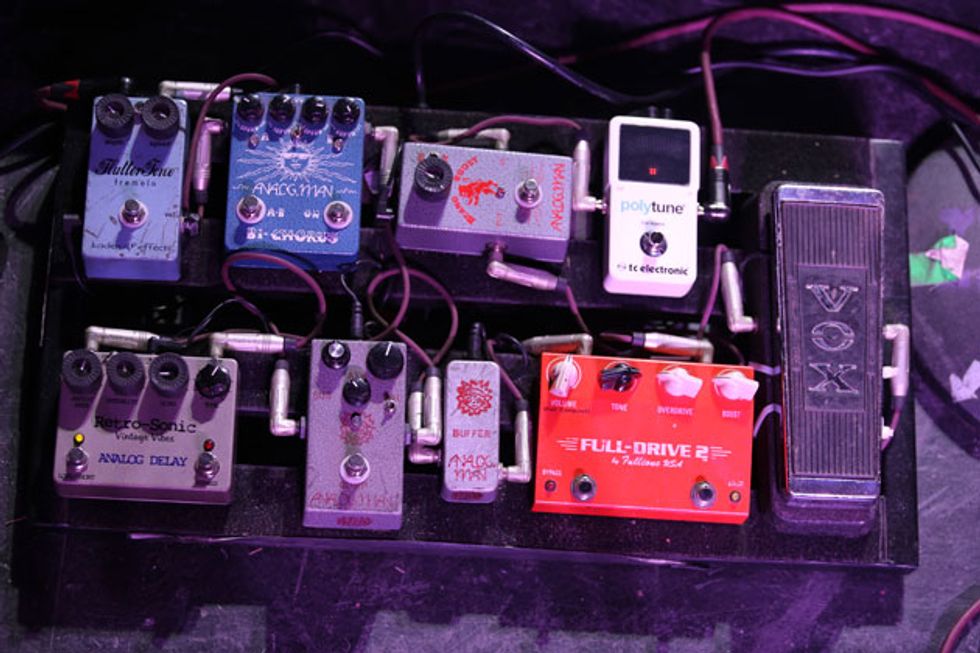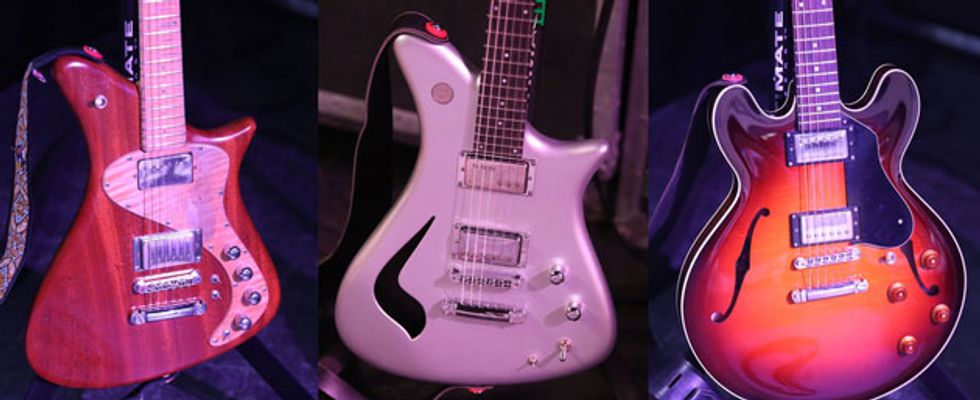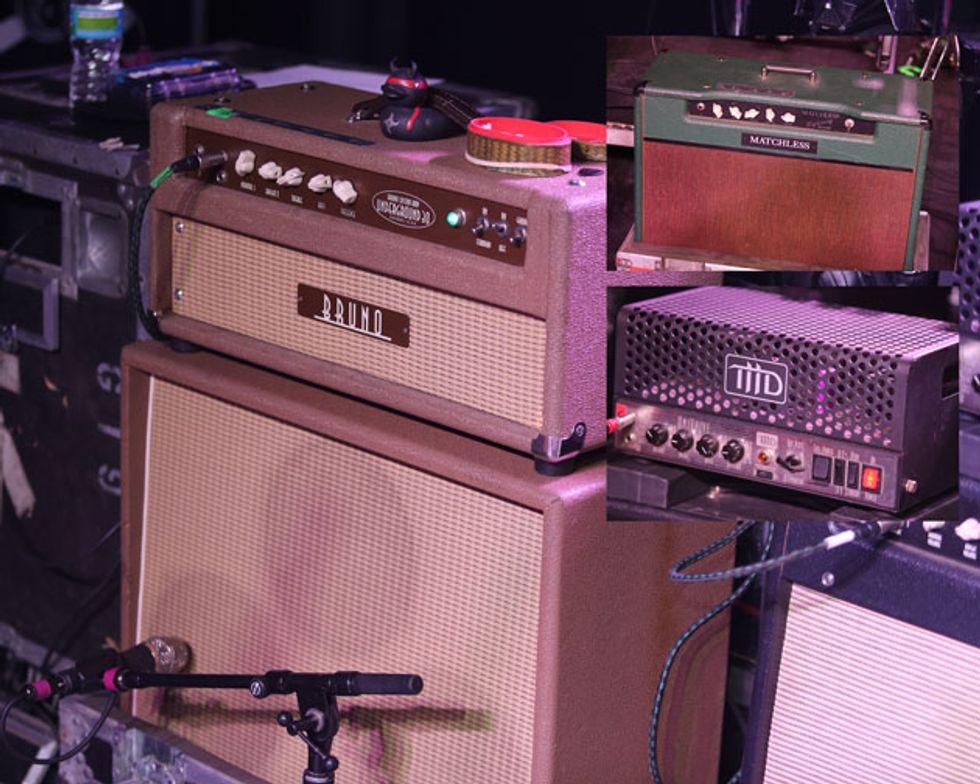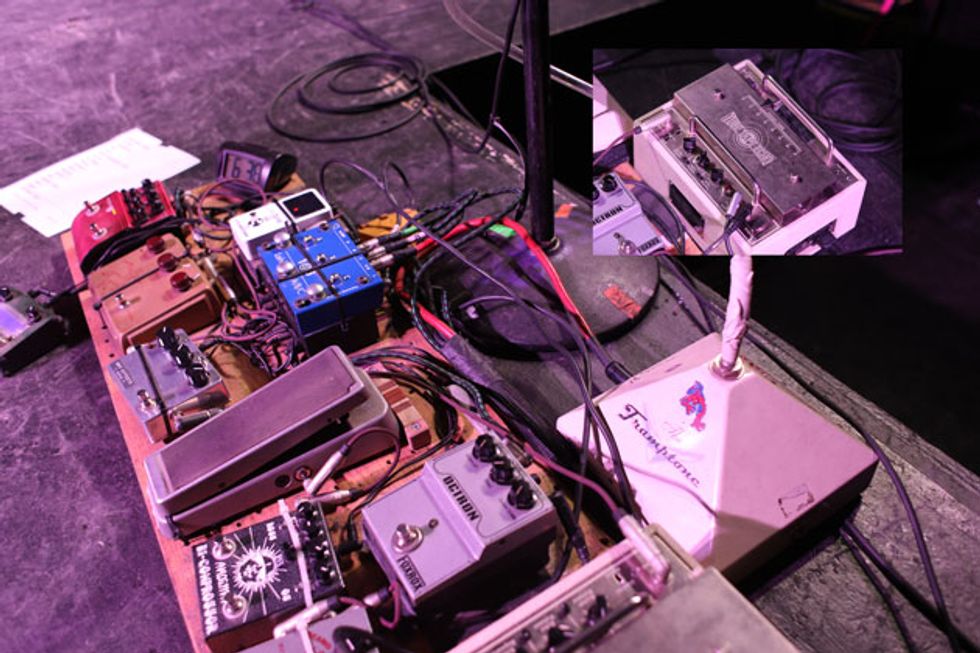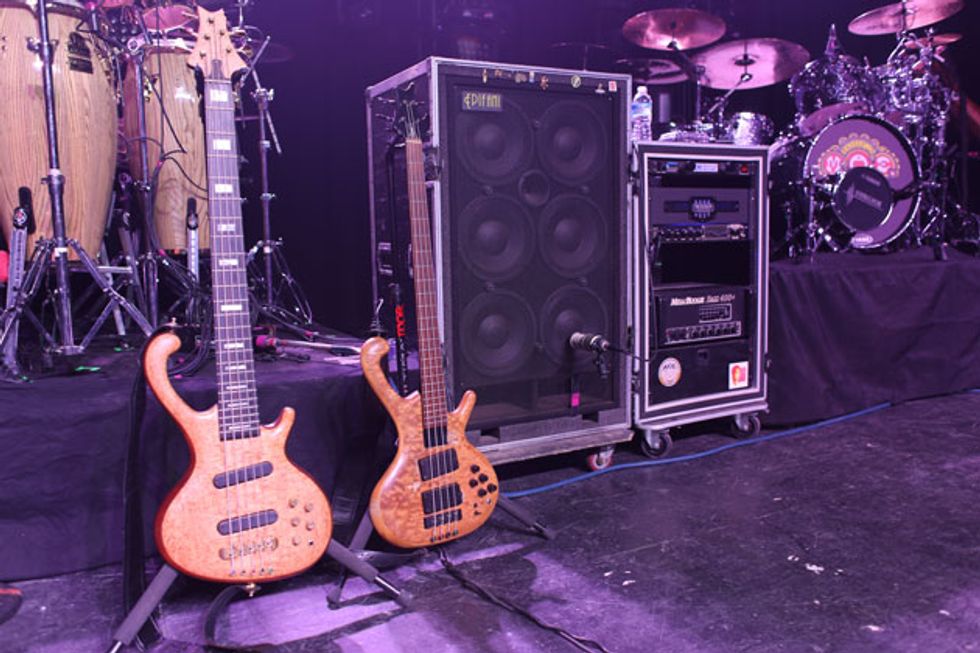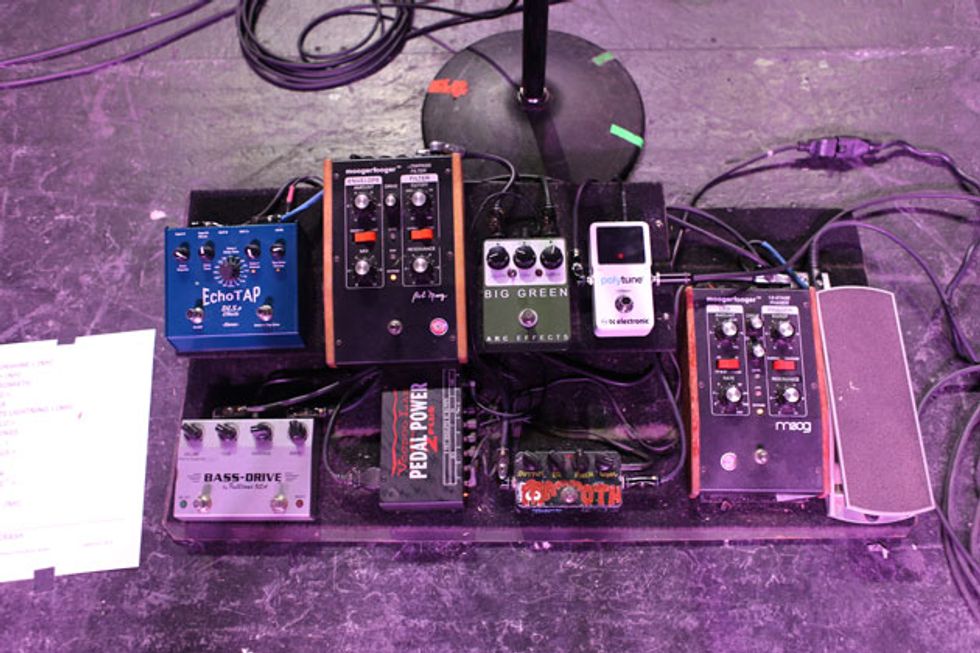 Premier Guitar's Perry Bean met with moe.'s Al Schnier, Chuck Garvey, and Rob Derhak before the band's March 7, 2015, show at Marathon Music Works in Nashville. Among other things, the jam-band vets showed off their selection of silver-adorned instruments built to commemorate their current tour celebrating the 25th anniversary of the band.