The jam-band vets show us their boutique pedals, rad amps, and silver-finished instruments built to commemorate their 25th anniversary.
When Schnier's guitar signal first hits his pedalboard it runs into a TC Electronic PolyTune first. That's followed by an Analog Man Beano Boost, a vintage Italian Vox wah, a Fulltone Fulldrive2, an Analog Man Buffer, an Analog Man CompROSSor (with the Ryck toggle option), a Retro-Sonic Vintage Vibes analog delay, an Analog Man Bi-Chorus, and a Kaden Effects Flutter Tone tremolo.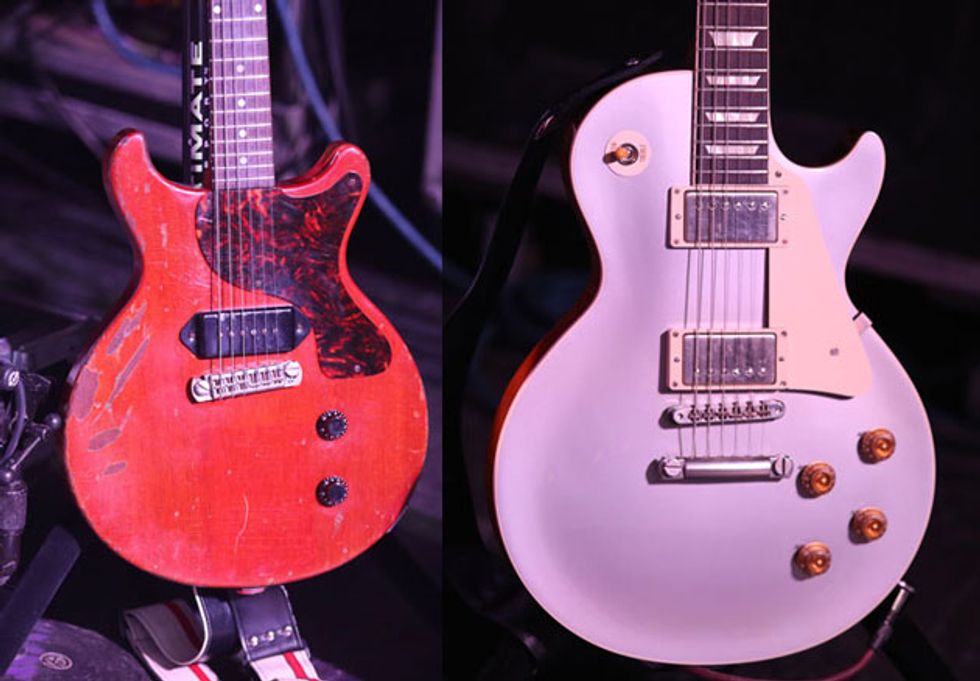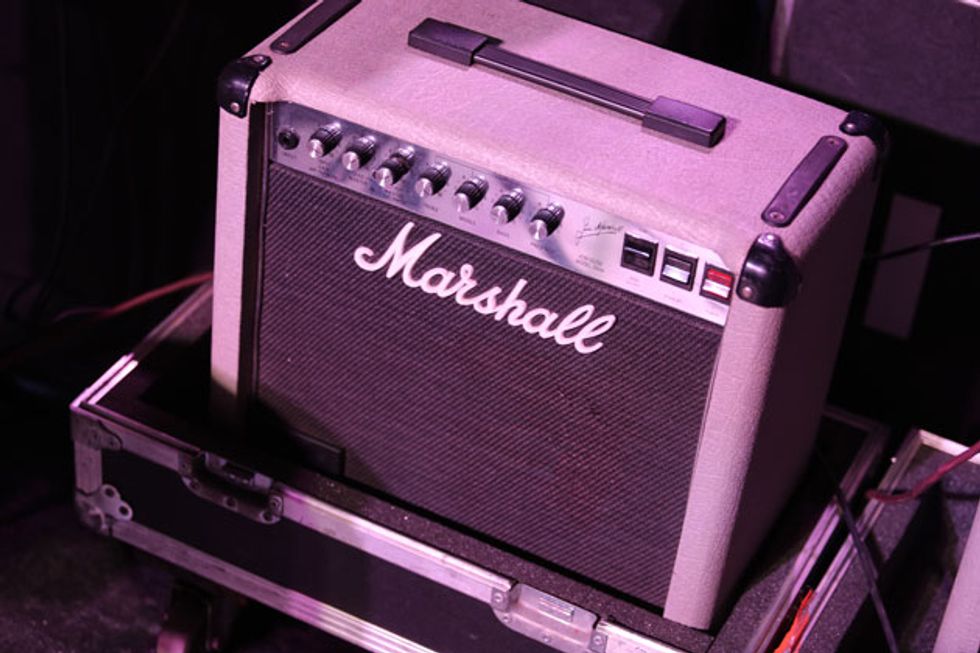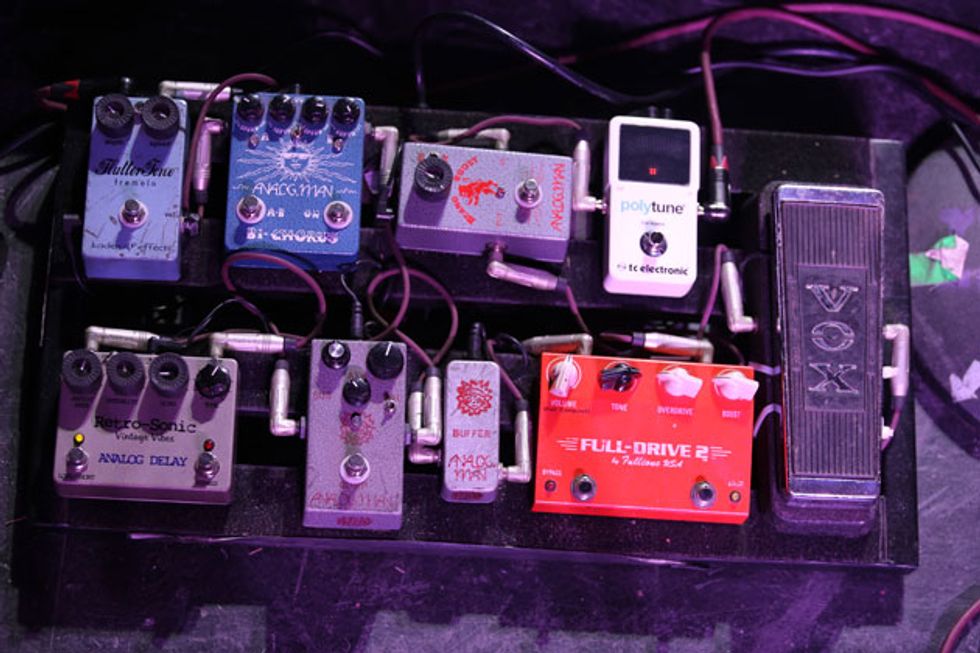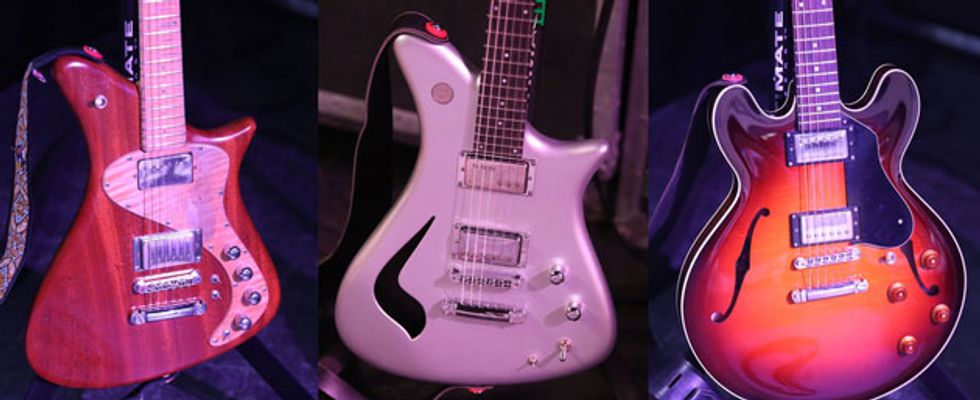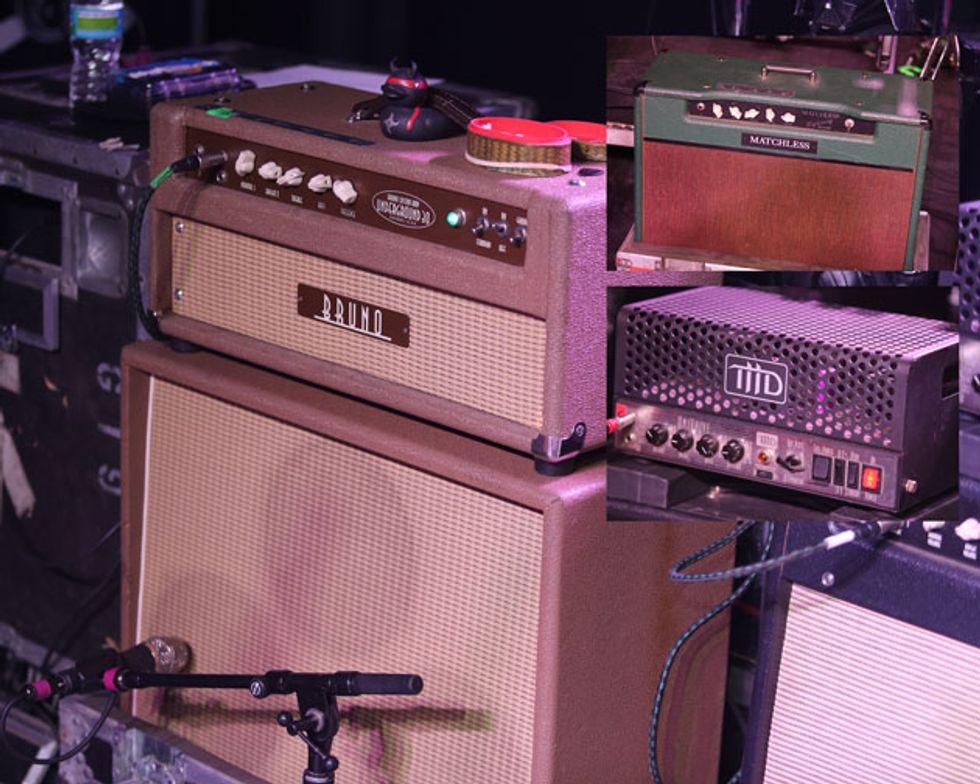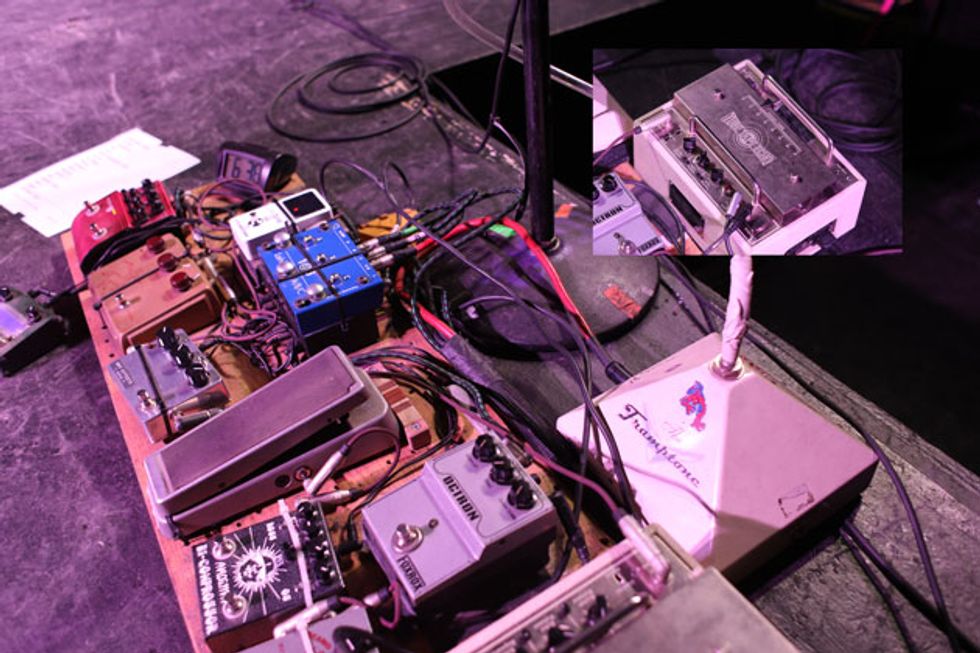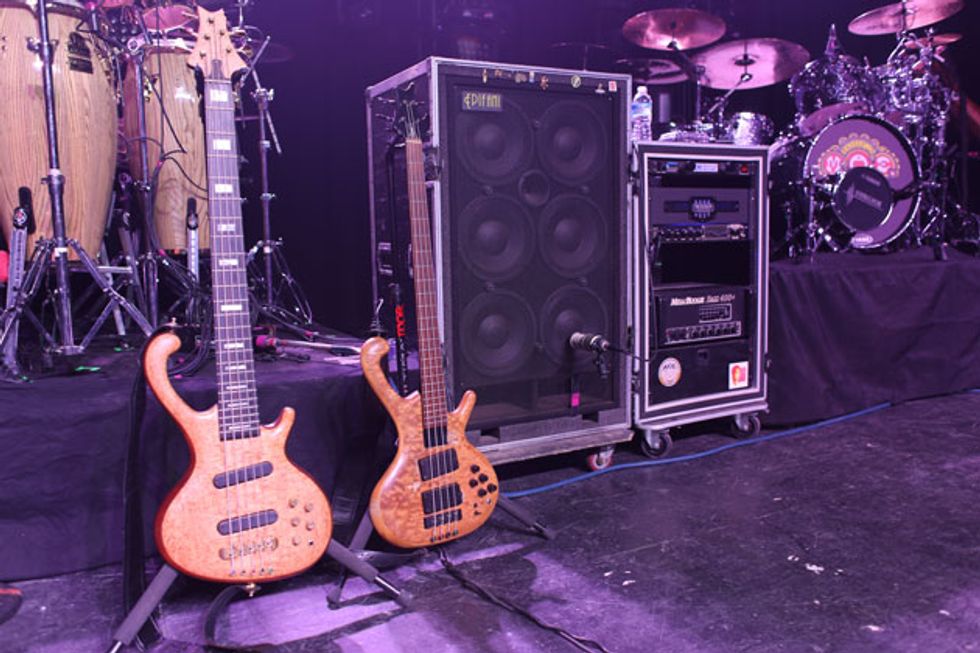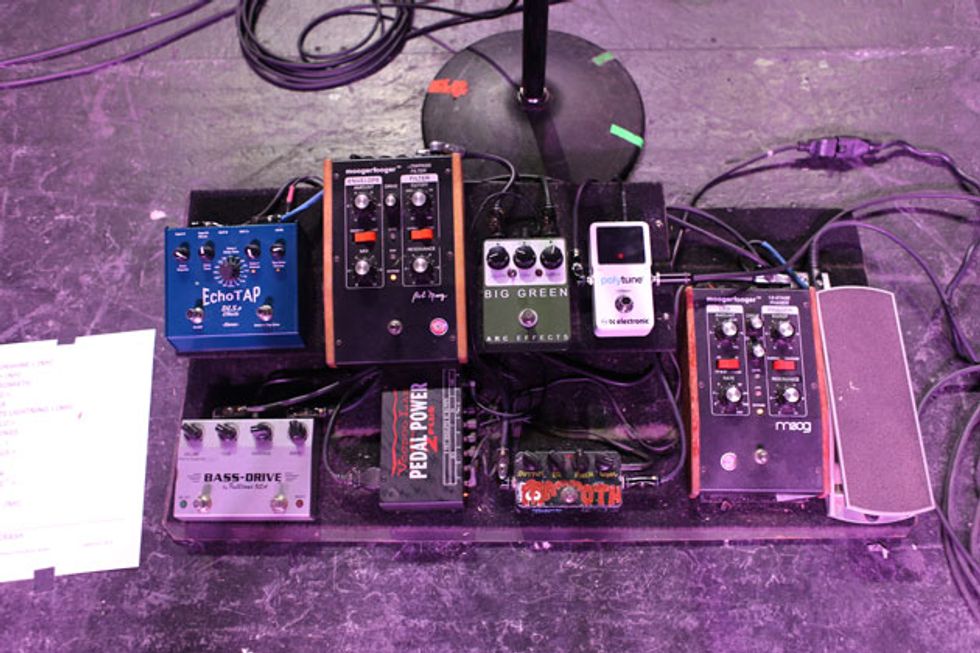 Premier Guitar's Perry Bean met with moe.'s Al Schnier, Chuck Garvey, and Rob Derhak before the band's March 7, 2015, show at Marathon Music Works in Nashville. Among other things, the jam-band vets showed off their selection of silver-adorned instruments built to commemorate their current tour celebrating the 25th anniversary of the band.