Behind-the-scenes details on the three-headed guitar monster's updated signature axes (and pickups), and their unusual reliance on a blend of 20th- and 21st-century amp technology.
Misha and Peavey worked over a year on developing the Invective 120 head. It has three independent channels and runs off 6L6 tubes. The preamp is based around the 6505 circuitry and includes a half-power switch, MIDI ins and outs, the ability to power two pedals if you want them to sit on the amp, a noise gate, cab-simulated DI, an internal Tube Screamer-style boost for the crunch and lead channels, and even incorporates two footswitchable effects loops. While it doesn't provide much oomph to Misha's live sound, it does actually power his Fractal Audio Axe-Fx II XL+ (something he insisted on having on the amp).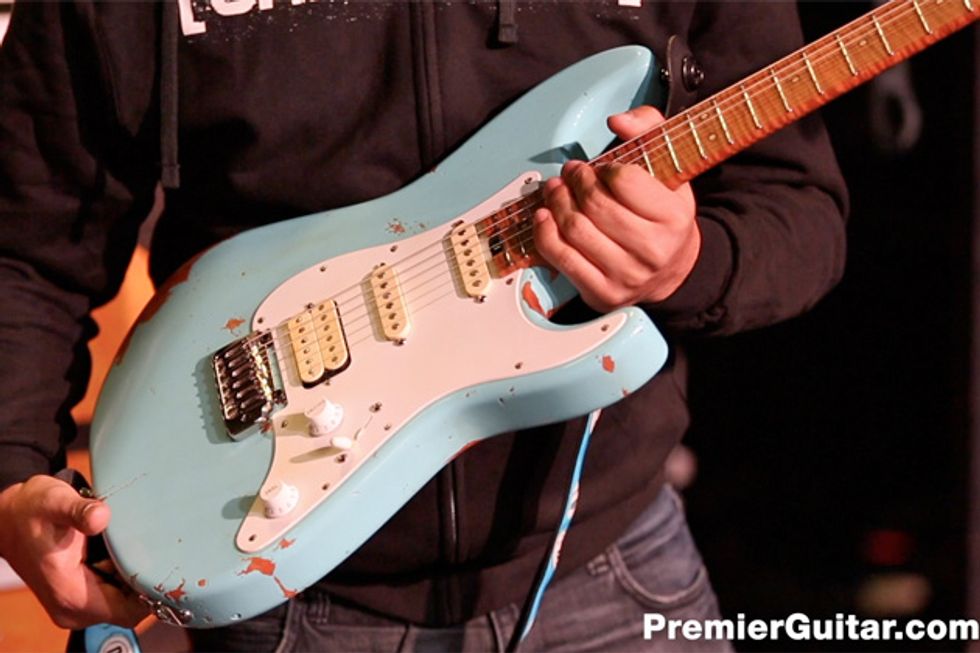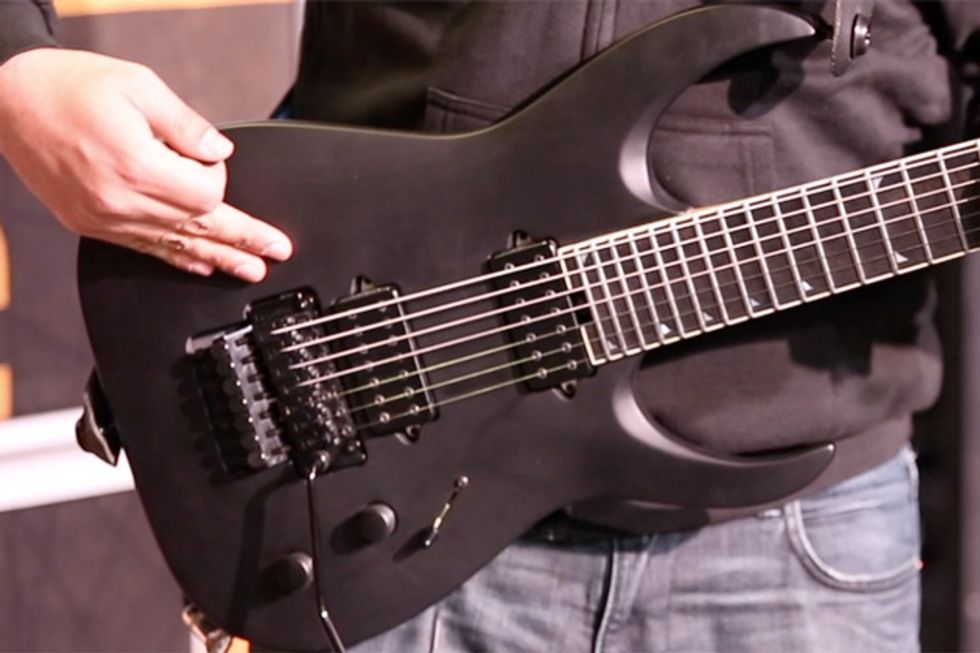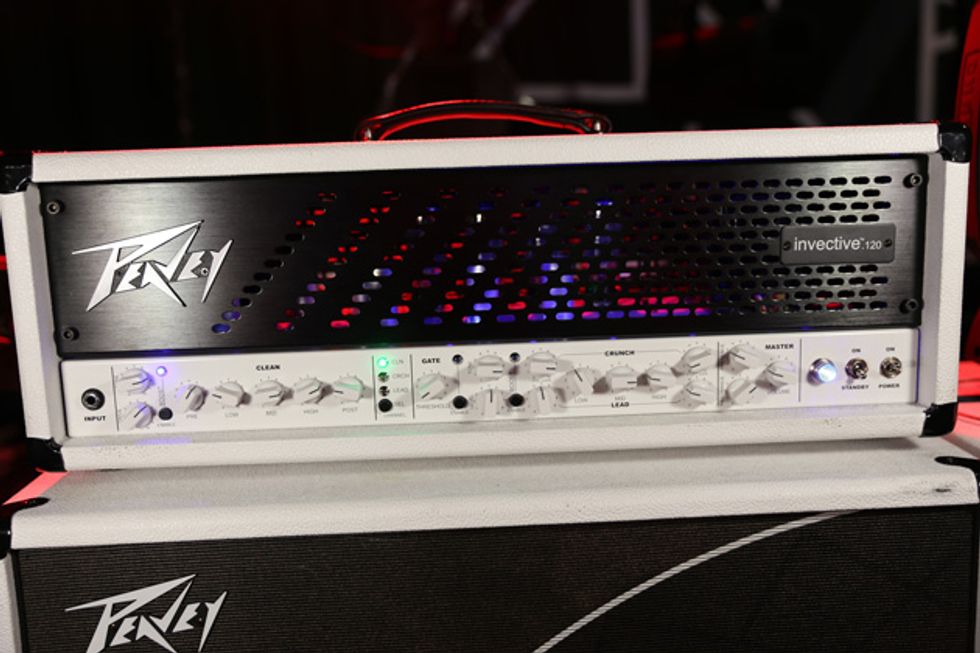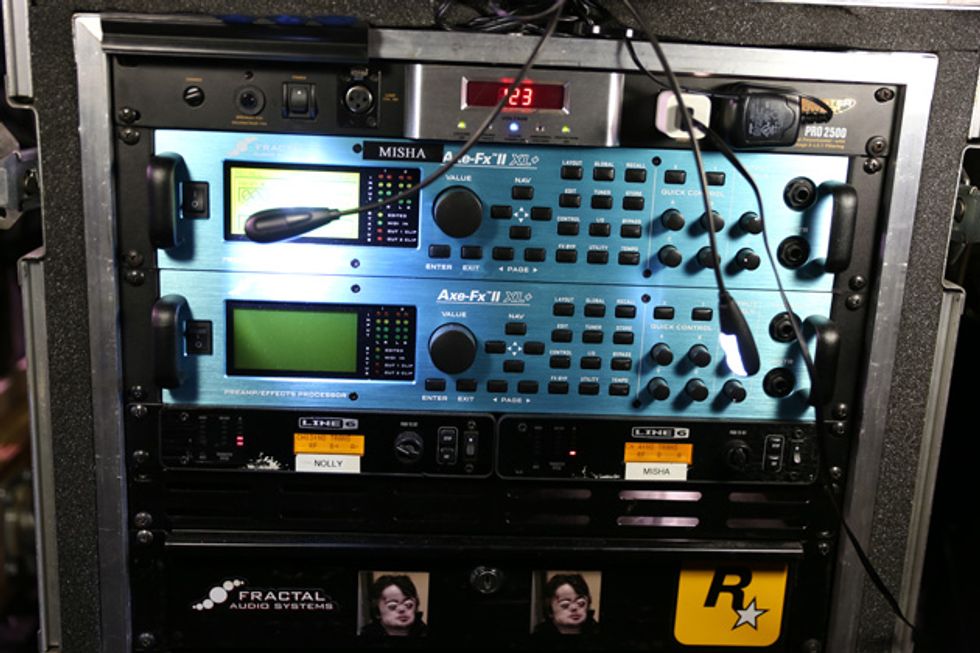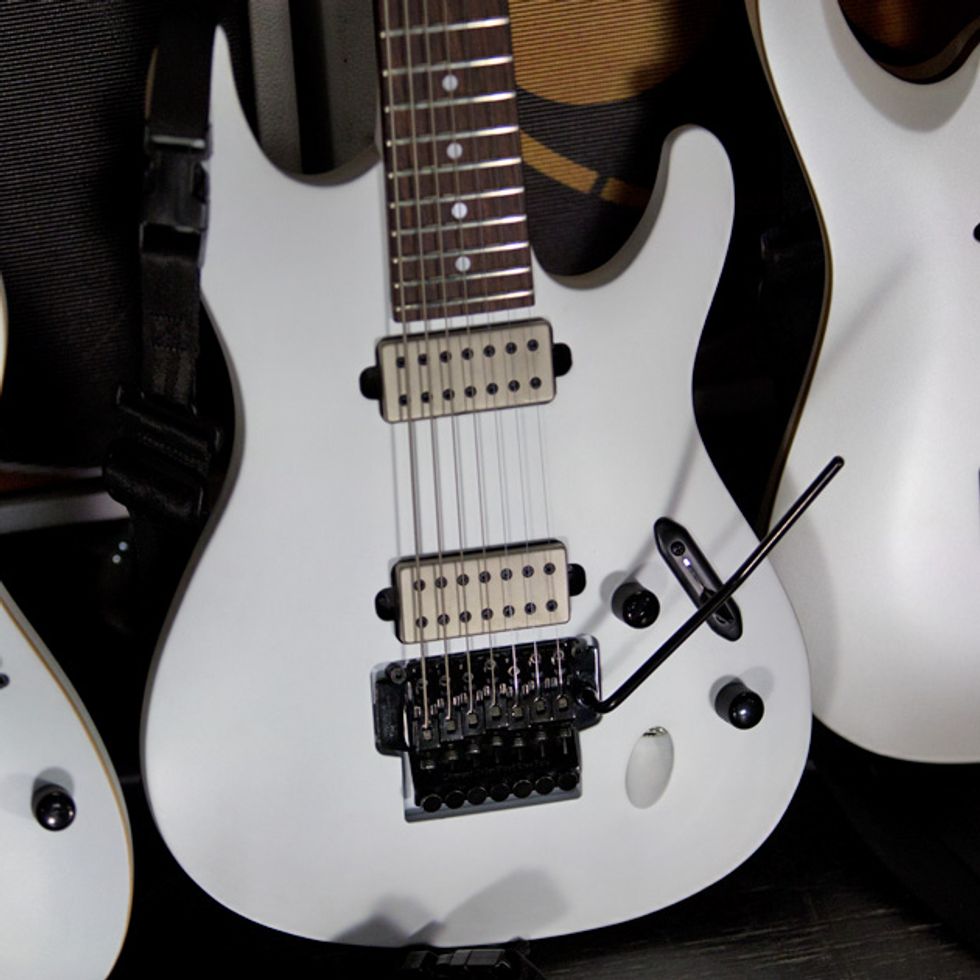 Click to subscribe to our weekly Rig Rundown podcast:

Click to enter for your chance to win a set of Misha's signature Barke Knuckle Ragnarok pickups.
---
---