Rig Rundown: Revocation & Gargoyl's Dave Davidson
He fronts two menacing bands with his "Ferrari-like" signature Jackson, but he's also got a soft spot for his vintage ES-335.
Facing a mandatory shelter-in-place ordinance to limit the spread of COVID-19, PG enacted a hybrid approach to filming and producing Rig Rundowns. This is the 18th video in that format, and we stand behind the final product.
Dave Davidson graduated from Berklee in 2008 and quickly began turning heads and breaking necks with the brutal death metal band Revocation. As the primary songwriter, composer, singer, and lead guitarist, Davidson has taken Revocation far beyond guttural growls, bludgeoning blast beats, and rapid-fire soloing. His scholastic focus on polyrhythms and jazz has continually seeped into the band's thrashy spine over the course of seven full-length records and two EPs. Furthering the band's musicality is the coalescing of his expertise and enthusiasm for dynamics by incorporating dissonant chords, fusion runs, and funky colorings.
And earlier this year, before the world shut down, Davidson revealed a new facet to his artistic expression by unveiling Gargoyl—a haunting, grunge-influenced prog-rock band. Think Yes meets Alice in Chains. In addition to pursuing both bands, Davidson is getting back to teaching, both on a 1-on-1 level and holding workshops at his alma mater.
Just after launching his new website (davedavidsonguitar.com) and before releasing Gargoyl's self-titled debut album on October 9, Davidson virtually welcomed PG's Chris Kies into his New England-based jam space. The technically-proficient shredder (and jazz cat) opens up about personalizing the Jackson Warrior for his signature model, reducing the fire in his humbuckers for a more all-around, versatile pickup set, and condensing his pedalboard by codesigning a "solo" stomp.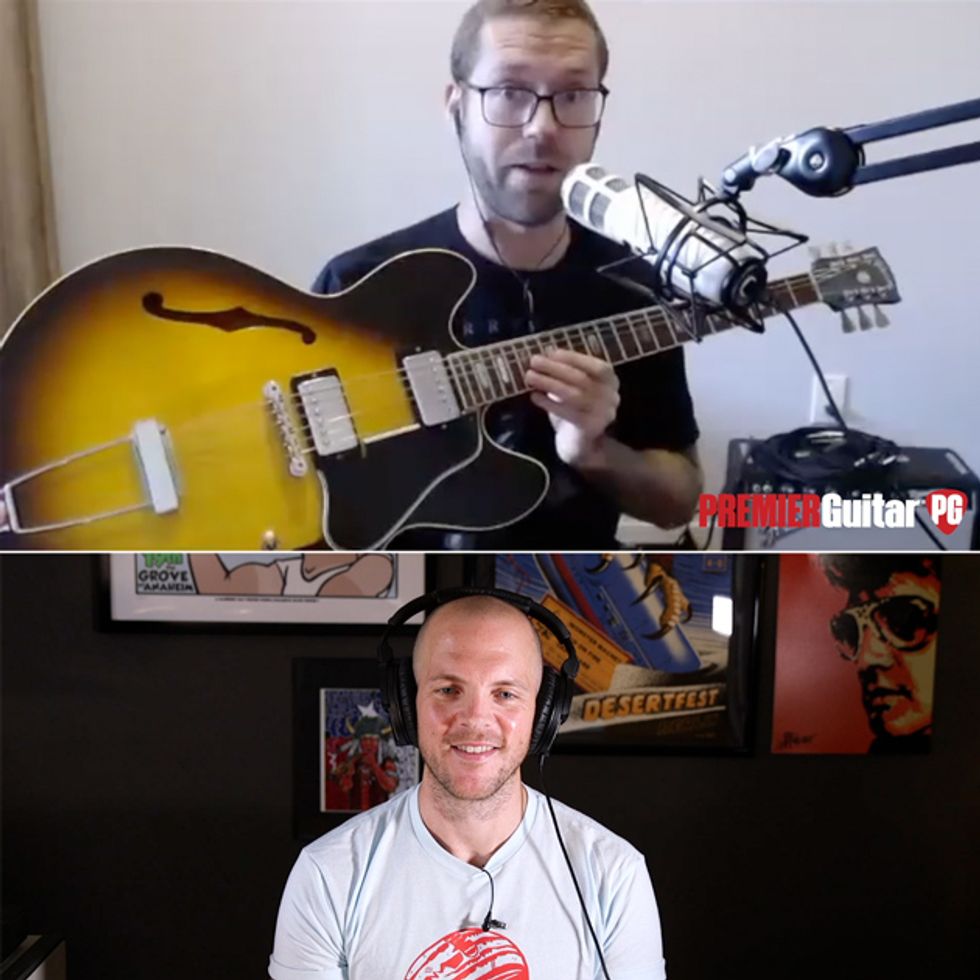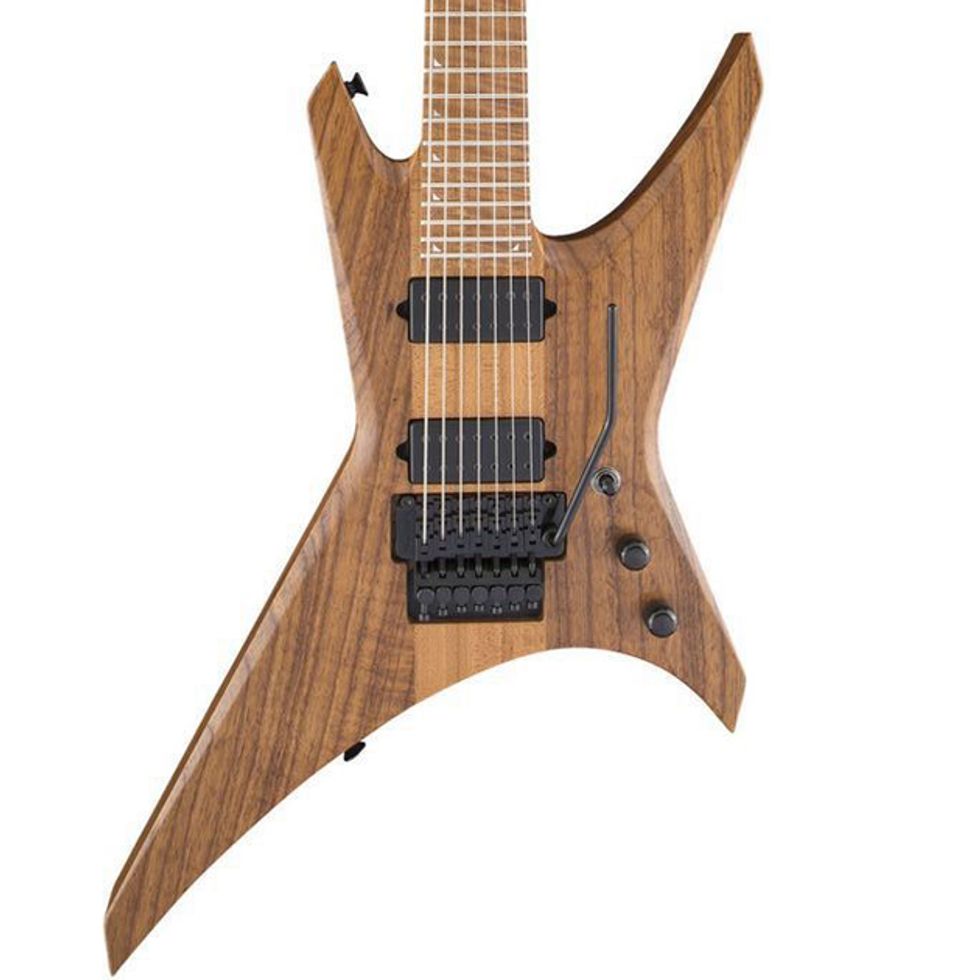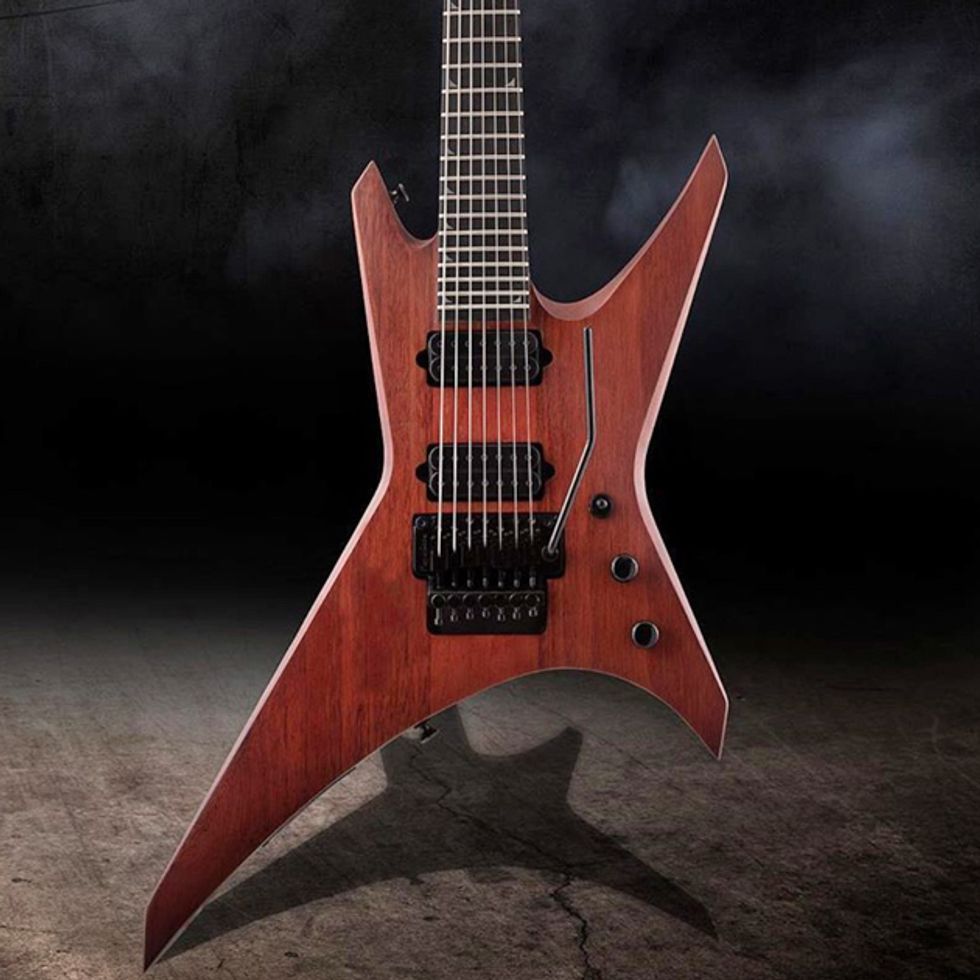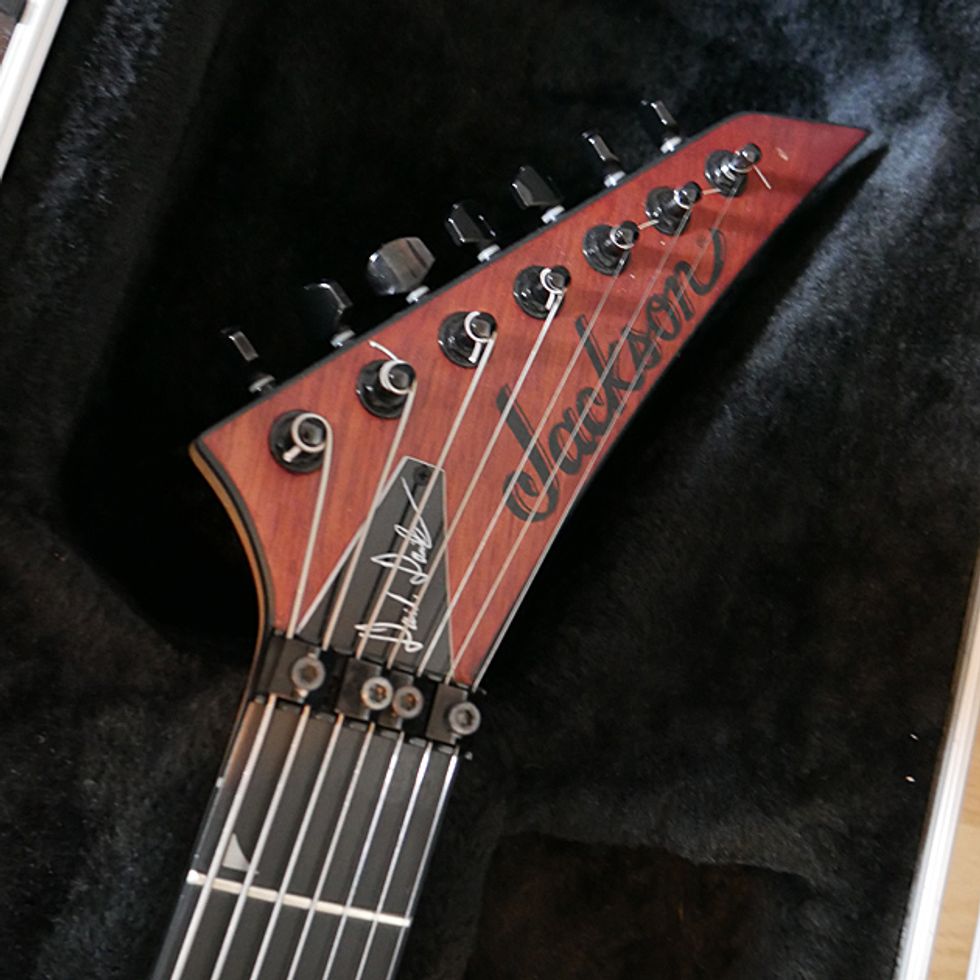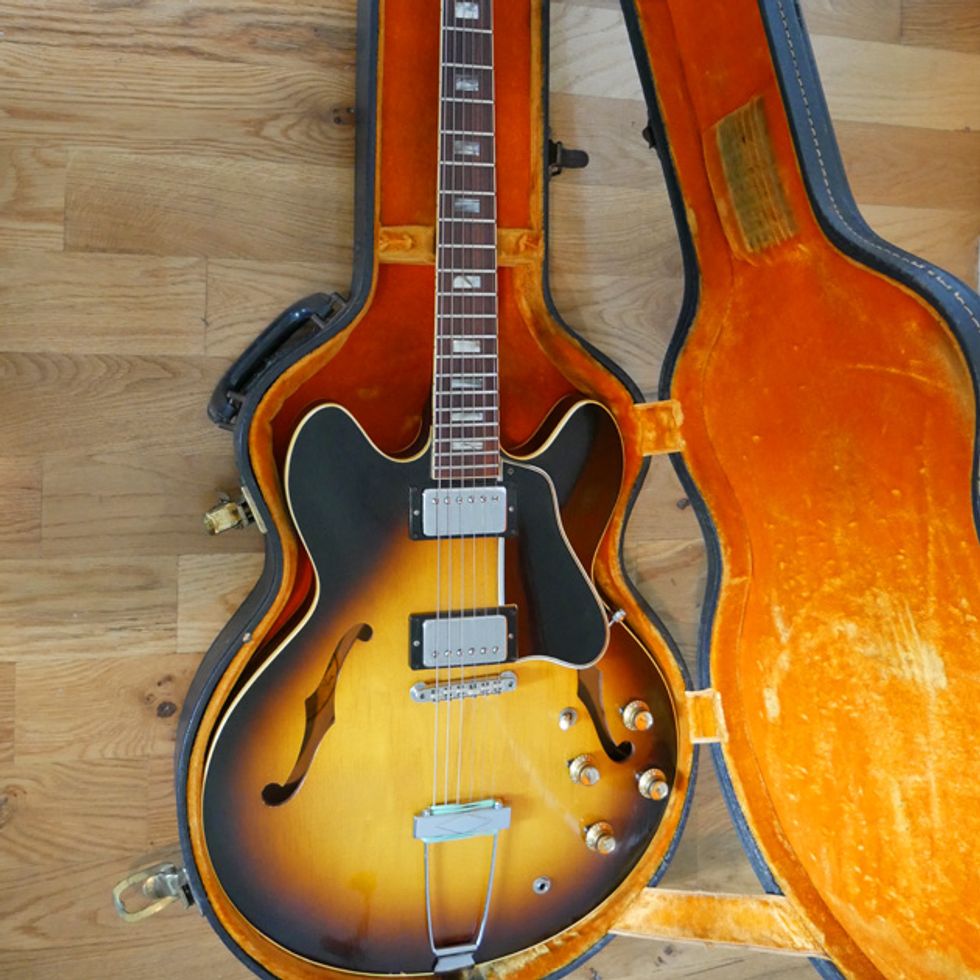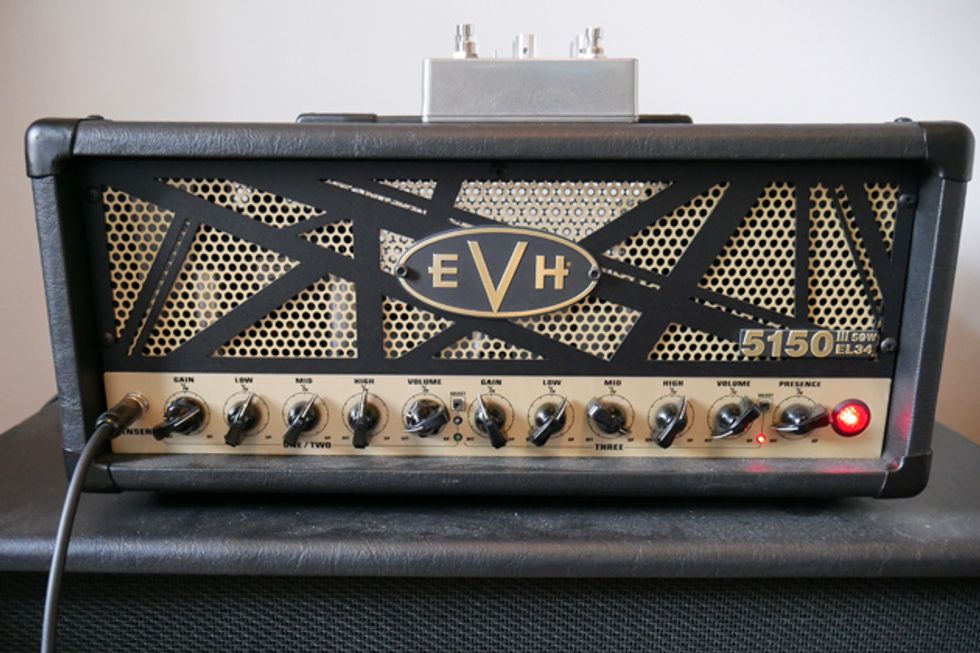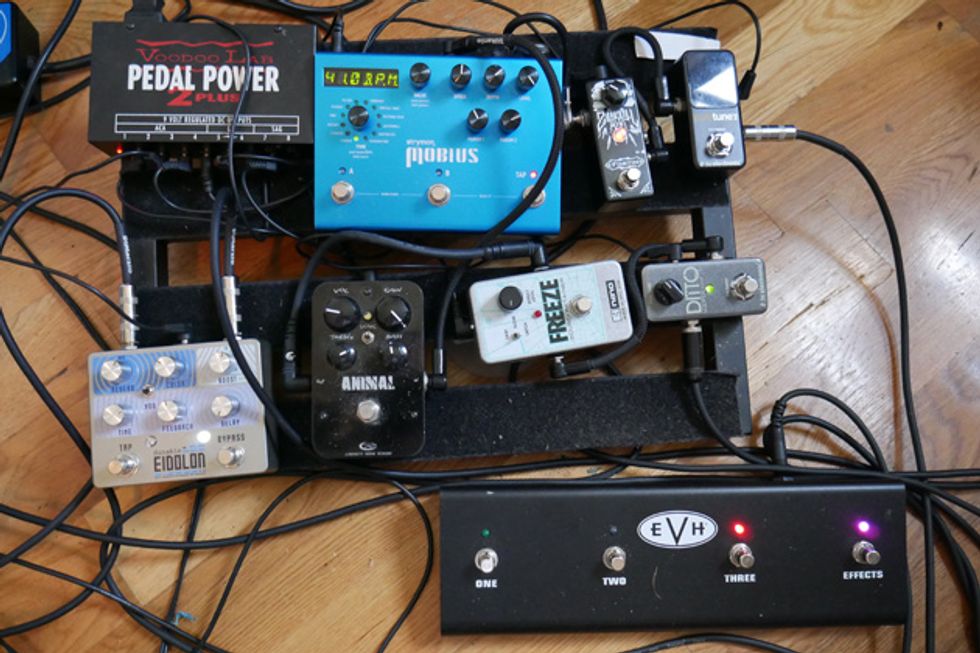 ---
Click below to listen wherever you get your podcasts:
---
---
---