Miles Doughty and Kyle McDonald double-team guitar and bass duties with a pair of streamlined setups.
Miles Doughty and Kyle McDonald split bass and guitar duties between them, sharing the same instruments throughout the night. The rigs have to accommodate both players' personal tastes. For guitars, Slightly Stoopid seems to prefer double-humbucker-loaded Strat-style axes. The band's No. 1 guitar features a relic'd body crafted by one of Doughty's friends at Naked Guitars in San Diego. Doughtly added a Fender neck and loaded it up with a pair of Seymour Duncan pickups. He sometimes uses a pair of JB humbuckers, but occasionally will swap out the neck pickup for a Duncan Alnico II Pro Slash humbucker. He controls everything with a 3-way toggle switch.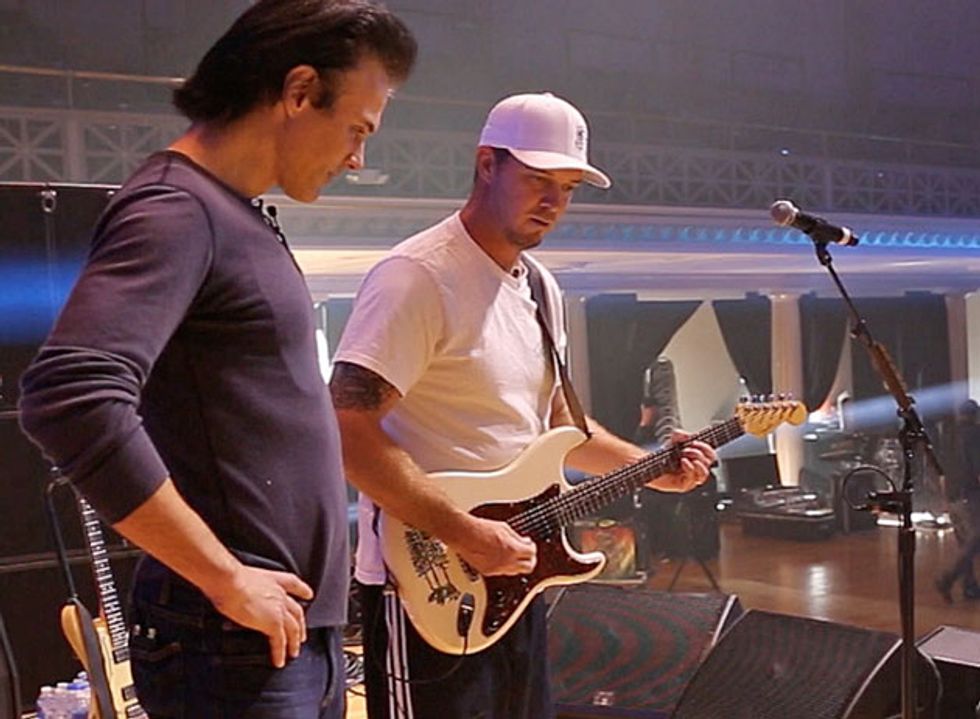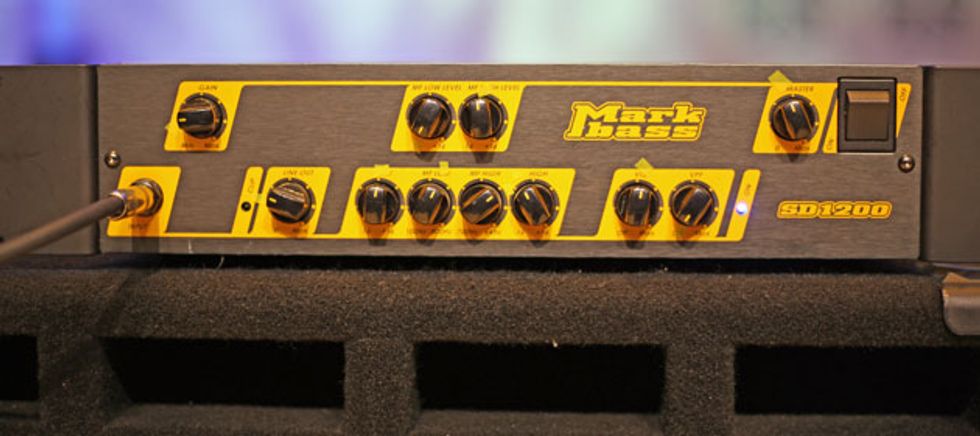 Thanks to guitar tech Anthony P. Levato (Tech 9) for his help with details.