Miles Doughty and Kyle McDonald double-team guitar and bass duties with a pair of streamlined setups.
Rounding out the trio of communal guitars is this headless Kiesel Vader model that houses two Kiesel K12 humbuckers. The band just got this guitar before they left on tour and according to Miles, "It makes you feel like a giant."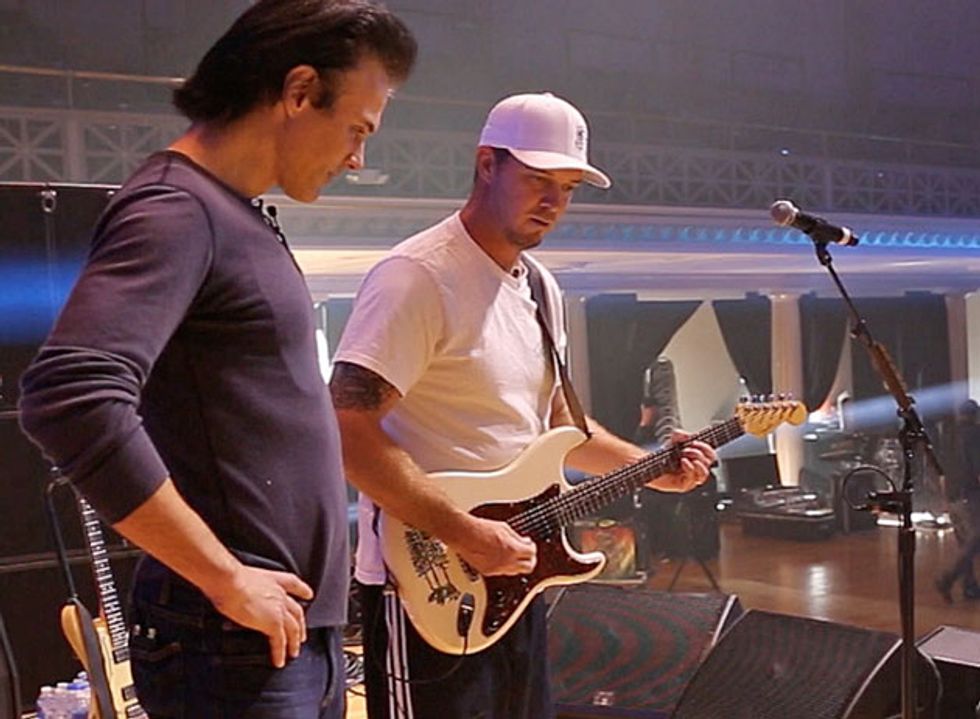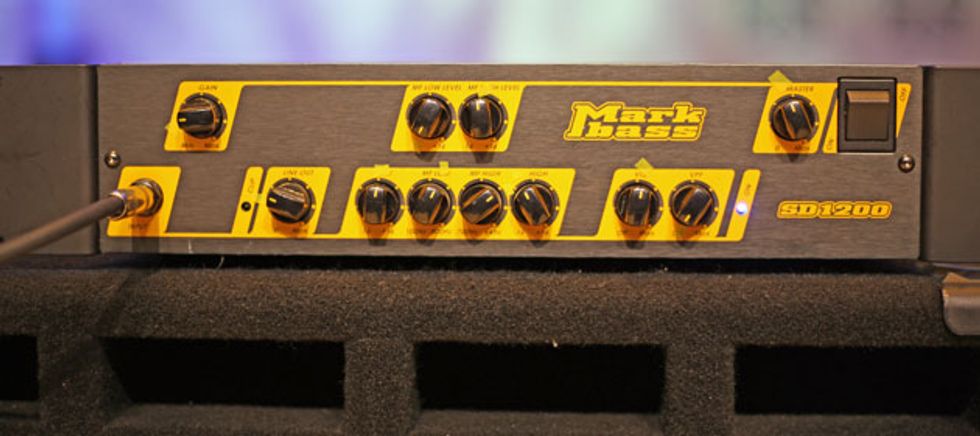 Thanks to guitar tech Anthony P. Levato (Tech 9) for his help with details.