Rig Rundown: Toto's Steve Lukather
The top-shelf guitarist pulls back the curtain on the high-power amps, signature guitars, and boutique pedals he uses to power his live show.
The other pedalboard has an MXR Smart Gate, Gurus Echosex 2, TC Electronic Flashback, and a Strymon BlueSky (which is always on). Lukather's signal runs stereo out of the BlueSky into a pair of DigiTech HardWire DL-8 Stereo Delays–one set for a short delay and the other for longer delays.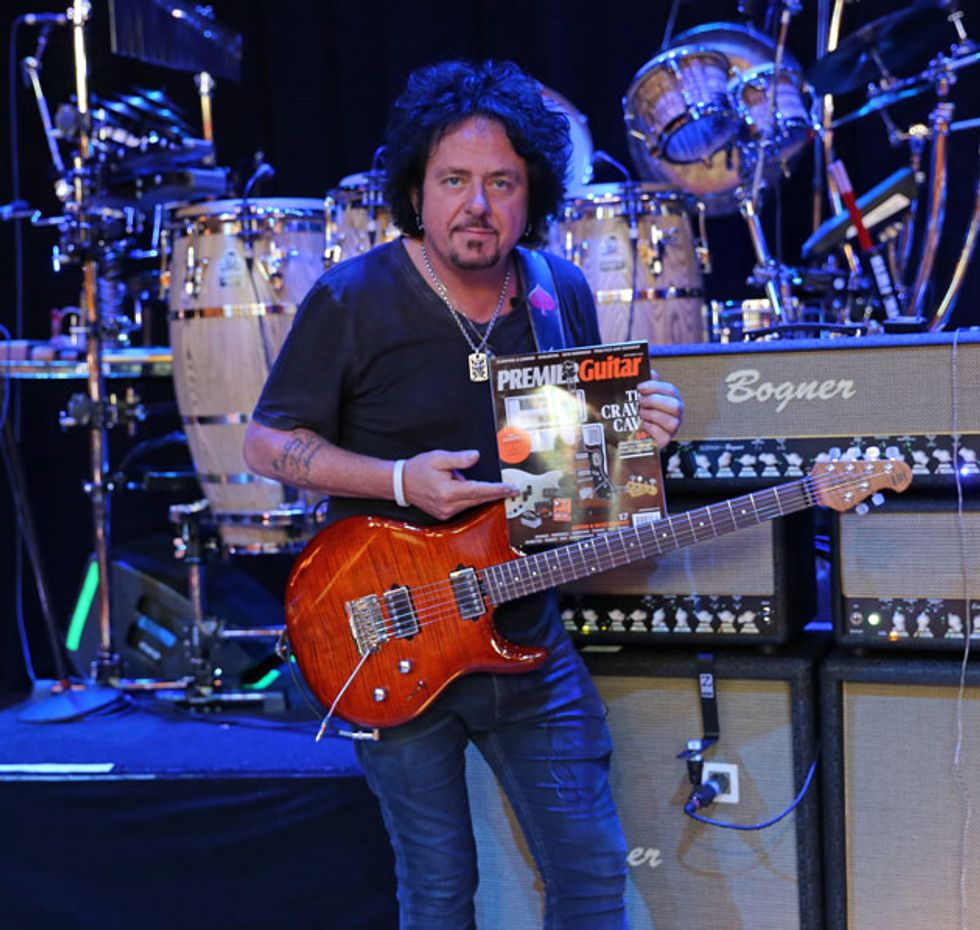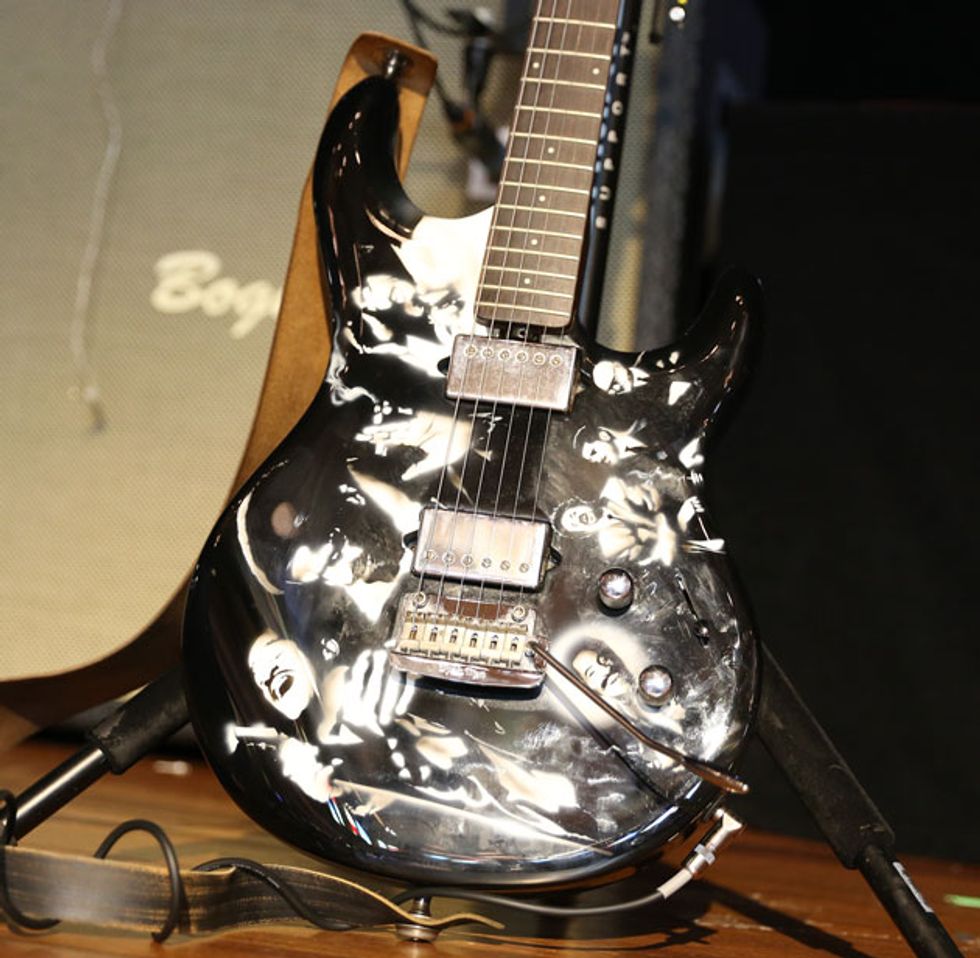 Click to subscribe to our monthly Rig Rundown podcast: