Another year means another chance to show off your pedal playground.
Kevin Satre: Open Drawers
Here's what Kevin's got going on in Edmonton, Alberta, Canada. "I've built, fiberglassed, wired, and assembled everything," he says. "Through the brains of the Voodoo Lab floor controller and a G Lab LMS-1 line switcher, I'm able to instantly switch between my Tele, Strat, Martin acoustic, and Dobro. Through the wizardry of the GCX switchers, I'm able to switch between amps and loop in all the stompboxes in the rack as well as a vintage Peavey Pro-Fex rack unit."
The stompboxes on his actual board are as follows: a Wampler Hot Wired, Boss DD-20 Giga Delay, Boss RC-30 Loop Station, a Jimi Hendrix Wah (Thomas), a TC-Helicon Voicelive Play GTX (for vocal effects), and last, but not least, an Ernie Ball volume pedal. The whole system works thanks to some 37-pin Syntax connectors and a 40' snake. All of this is wired in between loops and can be accessed at anytime, and a Boss TU-1000 is inline at all times.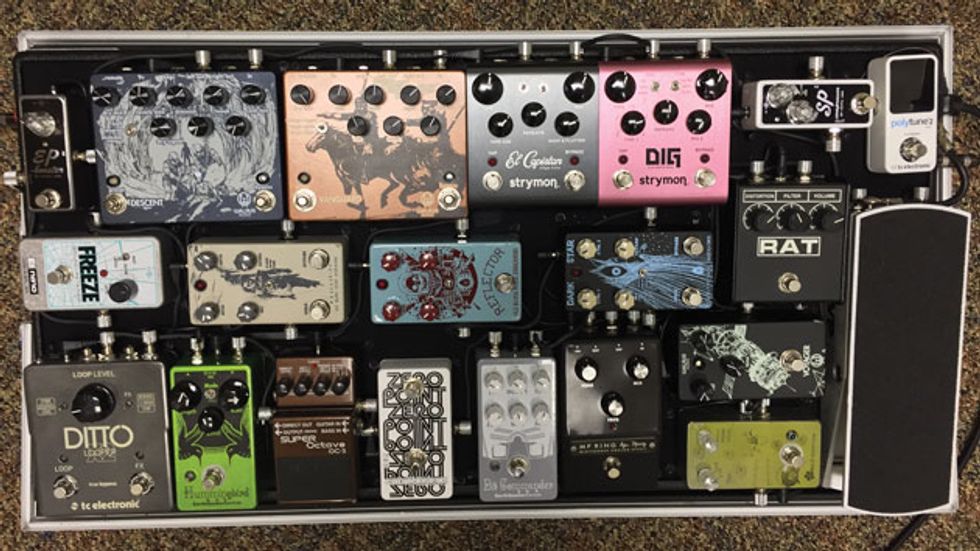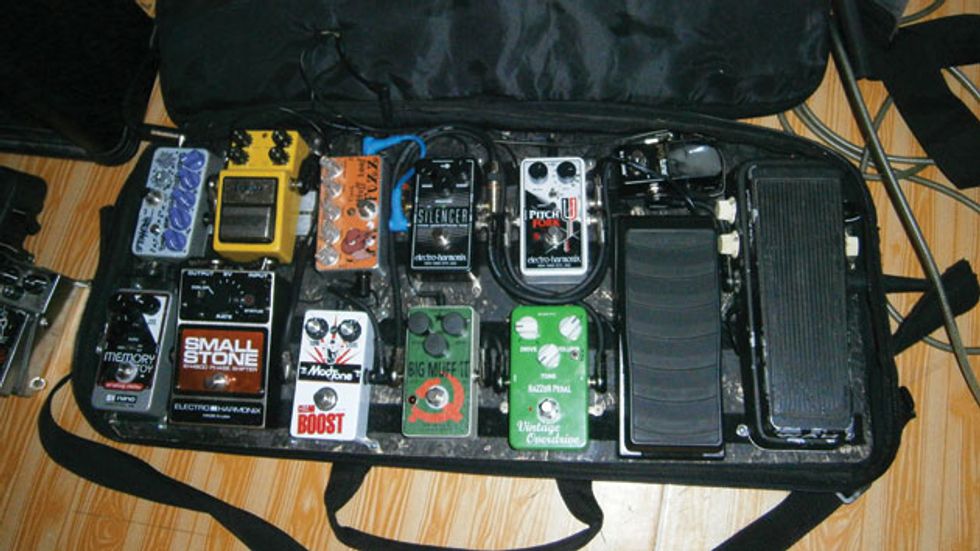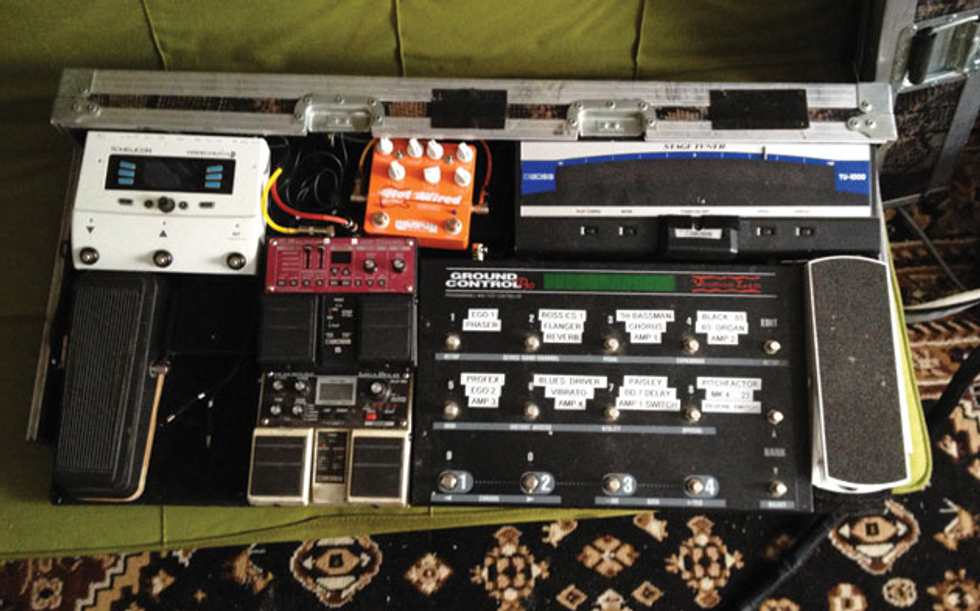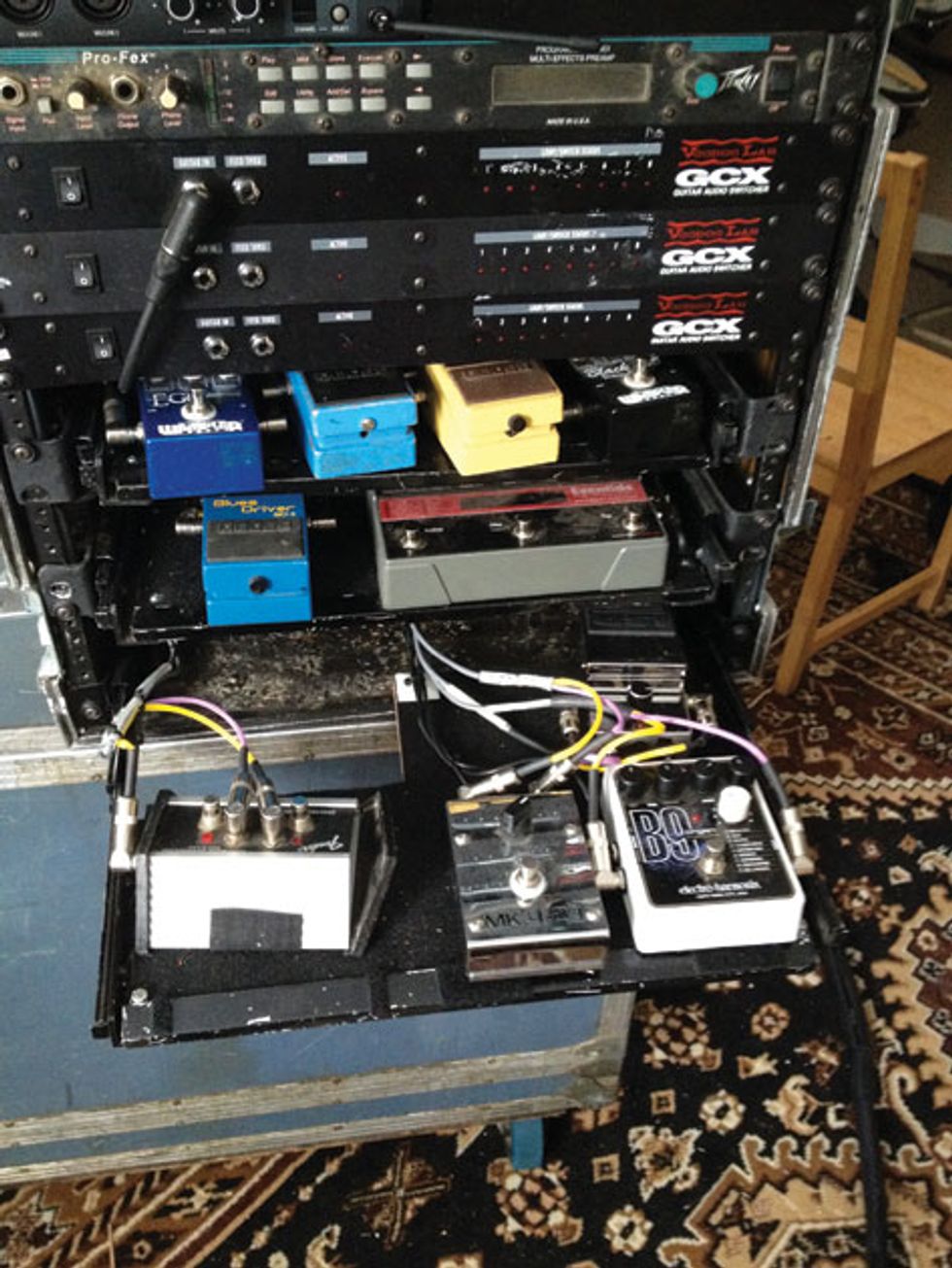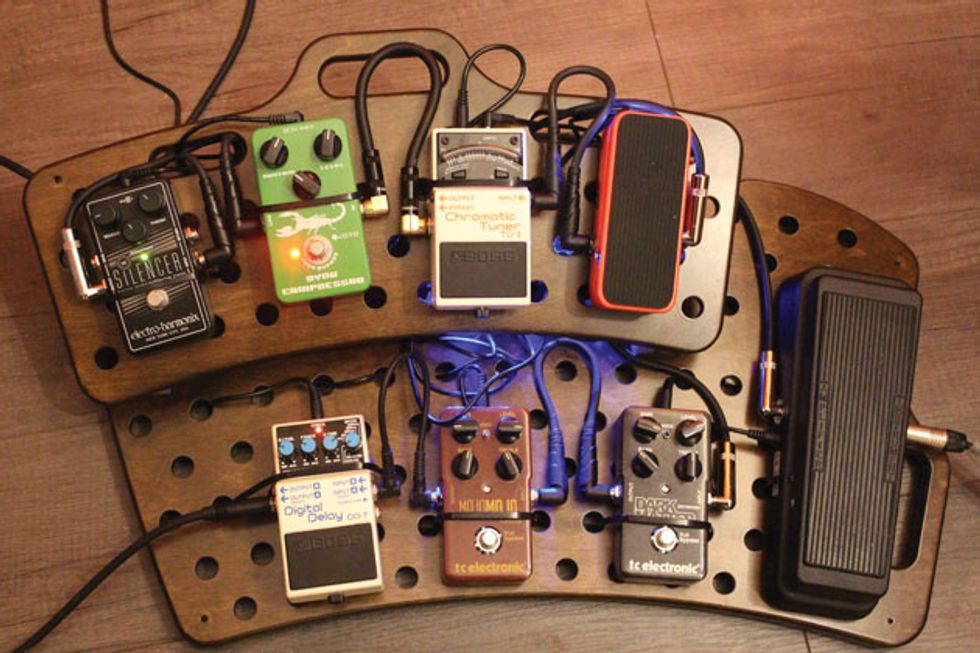 Pedals are universal. As you'll see from these boards assembled by guitarists living across the globe, stomping transcends borders. From Connecticut to California, Canada to Mexico, Portugal to Slovakia, passionate players answered our call to share their prized collection with PG tone freaks.
This year's submissions include an obsessive church guitarist, a 6-stringer with a penchant for gothic art, and a board with a sumo wrestler mascot. A few of you even showed us your effects overflow, including a dedicated room for pedals that don't fit on the gig board … sounds about right!