Mastery Bridge Unveils New Bridge for JMs and Mustangs
(Minneapolis, Minnesota) November 20, 2008 -- John Woodland and Mario Costello, long time players of Fender Jazzmaster/Mustang guitars, recently formed Woodello Industries with one goal in mind-- to create an
(Minneapolis, Minnesota)
November 20, 2008-- John Woodland and Mario Costello, long time players of Fender Jazzmaster/Mustang guitars, recently formed
Woodello Industries
with one goal in mind-- to create an entirely new bridge design for Jazzmasters and Mustangs.
The new Woodello Industries  bridges are designed to replace stock bridges for  the Fender Jazzmaster, Jaguar, Mustang, Bass VI, Jag-Stang and Bigsby-equipped Telecasters. Their bridges are designed to eliminate any buzzing and rattling. The bridges are also designed to prevent the strings from falling out of their grooves--no matter how hard you play. The bridges require no modification to guitars originally equipped with Fender's "floating" style bridge and stock body thimbles. In addition, the bridges fit into most vintage guitars as well as new and used American or imported guitars with these thimbles.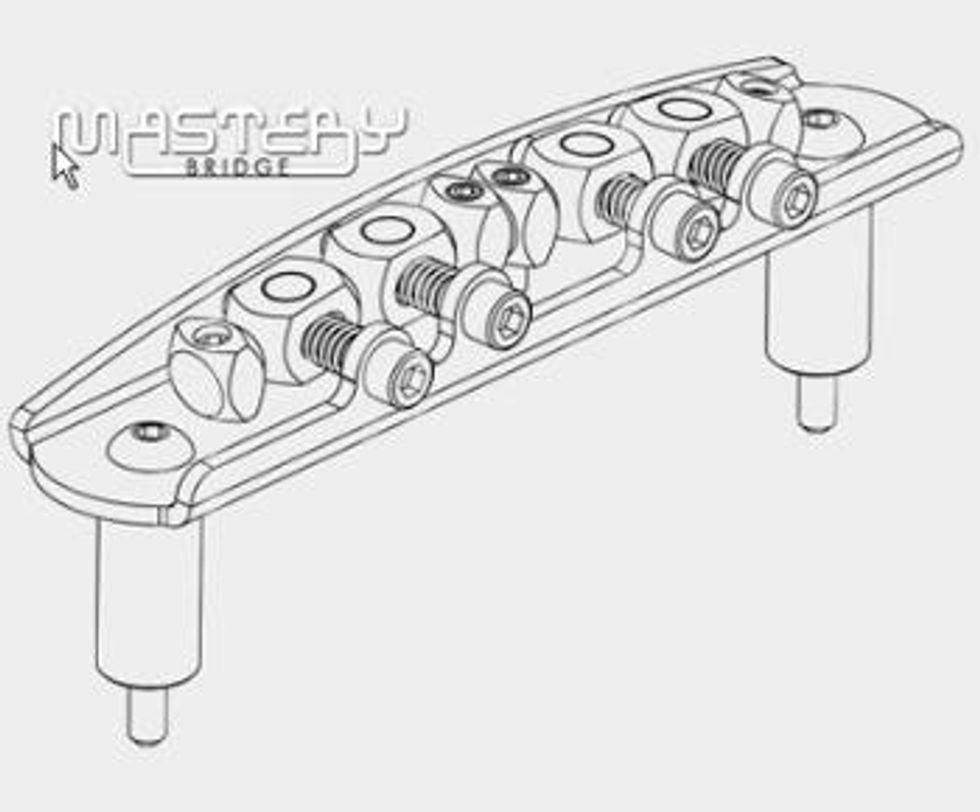 Mastery bridges are constructed with a stainless steel base and hard chrome plated saddles. They feature only four screws--to allow the string to freely go from the saddle to vibrato with less of a chance of interference. The bridges have a finished satin polish.
The bridges are expected to start shipping December 5th.
MSRP
$159
For more info:
Mastery Bridge