NAMM 2015: Editors' Picks – Day 1
A few of the axes, effects, amps, and toys that caught the PG editors' attention on day one of NAMM 2015.
PG Editors pick their top gear from the first day of NAMM. See everything from day 1 in our photo gallery.
Ibanez Tube Screamer Mini
Ibanez Guitars' Japan-built Tube Screamer Mini pulls off the cool trick of retaining classic TS enclosure style and a traditional TS control set—all in a pedal 3.5" long and less than 1.5" wide. Street price is $79.
Walrus Audio Bellweather
Walrus Audio must have locked themselves in the lab for most of 2014. The result is the Bellwether bucket brigade delay, which also features a digital meter clock. Street price should be around $349 when the pedal hits in spring.
Crazy Tube Circuits Magnifier
Crazy Tube Circuits was another very busy pedal company in the NAMM offseason. They brought the new compact Magnifier preamp pedal (which sounds beautifully hi-fi and sparkly).
Lakland Pickups
Lakland Basses also announced their plans to offer original equipment pickups in a variety of models/styles with standard dimensions for simple drop-in replacement.
Fano Guiars ML6
The "ML" in the model name for Dennis Fano's new ML6 is for "missing link." And his quest to fuse Telecaster and SG proved wildly successful from our view. This alder specimen even managed to work in an offset-style vibrato. But the more straightforward Gibson-inspired mahogany and korina versions sound and feel spectacular.
The Loar LH-302T
The Loar brought two new hollowbodies to NAMM. Shared features include a laminated maple body, mahogany neck, rosewood fretboard, trapeze tailpiece, Tune-o-matic bridge with floating rosewood base, TonePros Kluson tuners, and dual volume and tone controls. The LH-302T has dog-ear P-90s, while the LH-304T has vintage-voiced humbuckers. $599 street.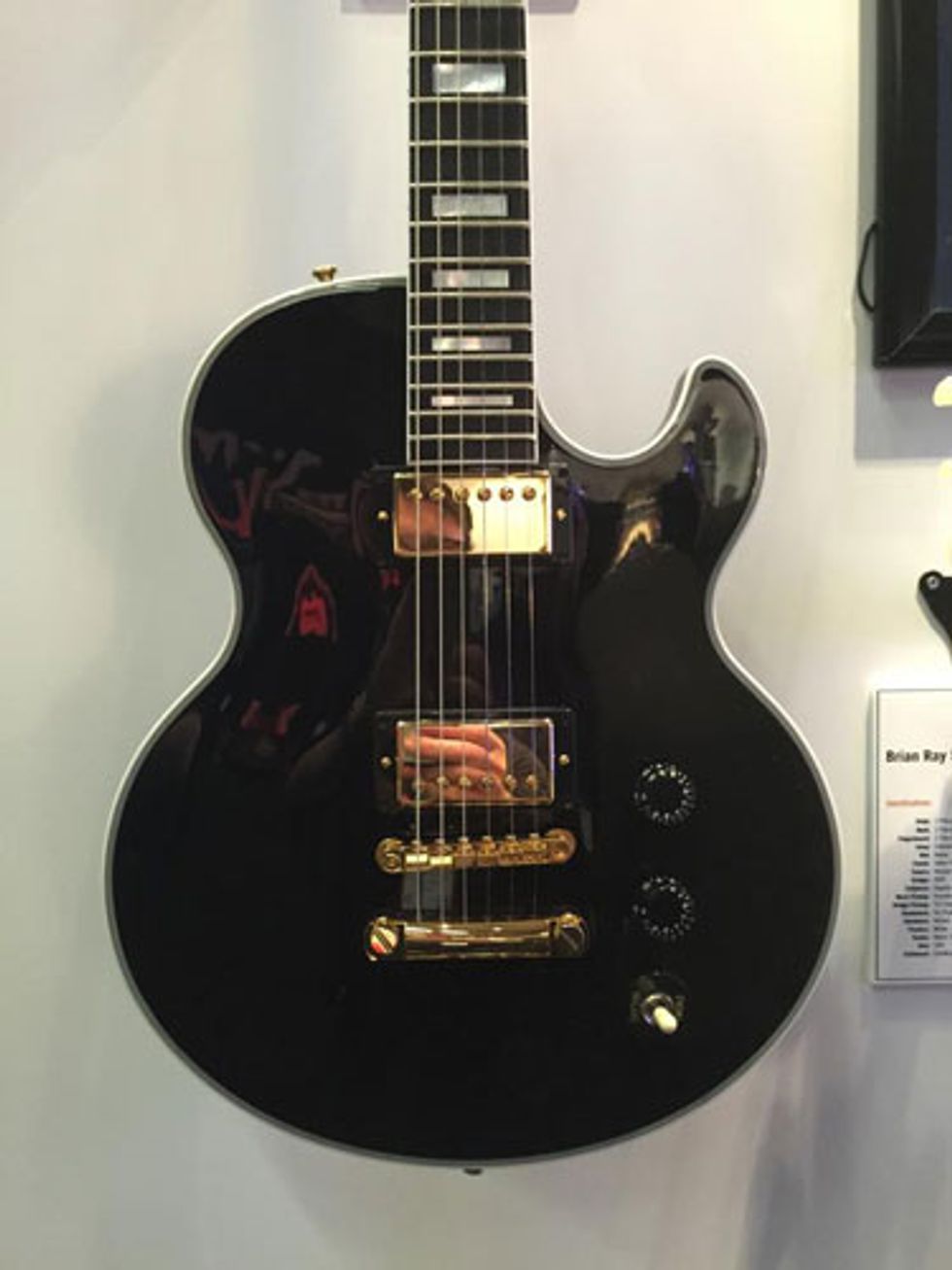 Gibson Ron Wood L5S
The Gibson Custom Shop has been hard at work and showed off the new Ron Wood L5S. Limited to a 300 unit run (with 50 signed by Wood), this Burstbucker-loaded, modern interpretation of the '70s-era L5S will soon be available.
Mike Lull Guitars Chubby
Mike Lull guitars had the new Chubby model in tow at NAMM 2015, a new design take on the classic Tele body. Lull used the basic shape of a Tele in mahogany, hollowed it out, and added thickness to the overall shape. Because the center section is solid, there are numerous options available from humbuckers to P90s to a Bigsby trem.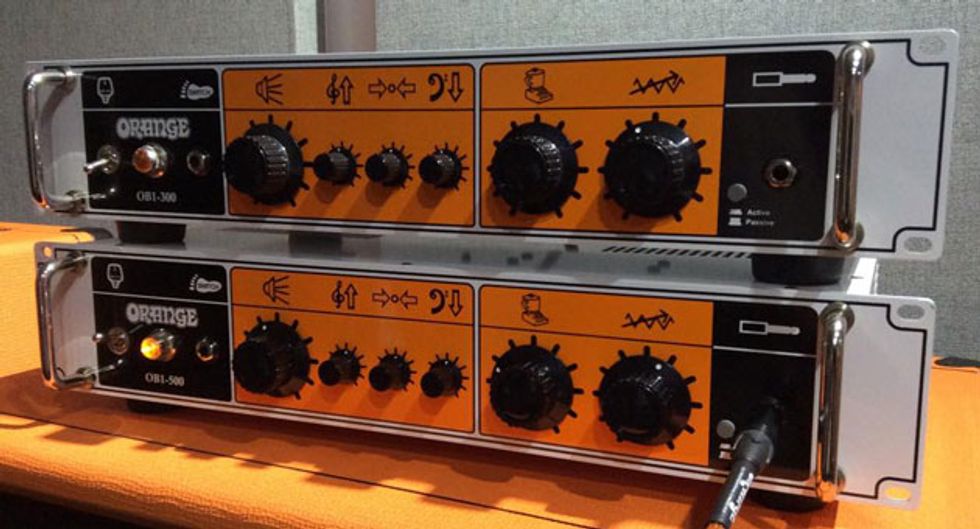 Orange OB1-500
Bassists who dig delicious, tube-style grind are going to be super stoked about the incredible-sounding new Orange Amplifiers OB1-300 and OB1-500 amps. These class AB behemoths feature toroidal transformers, incredibly wide-ranging EQs, and a badass new harmonics section (two right-hand knobs) that really transform the tone from fat and vintage-y to bowed-rattling buzz.
Ampeg SCR-DI
Ampeg came to town with their new SCR-DI. It's a bass DI with Scrambler overdrive that combines an Ampeg preamp, EQ pedal, and overdrive stompbox in a rugged enclosure.
Keeley Compressor Pro
Keeley Electronics' new Compressor Pro puts the sophisticated features of a high-end studio unit—including hard- and soft-knee modes, multi-LED meter, and the full complement of threshold, ratio, attack, release, and gain knobs—in a reasonably sized stompbox that guitarists, bassists, and recording enthusiasts will appreciate.
T-Rex Replicator
The not-quite-ready-yet Replicator tape-echo features a super-tough proprietary cassette, two playback heads, chorus, and—get this—tap-tempo and expression-pedal control! Approx. street price for the Replicator will be $699.
Danelectro '63
Danelectro—the kings of cheap chic—gave the existing '63 model both sonic and cosmetic upgrades: Its two pickups have been revamped to beloved '50s specs, and it's also now available in four wonderfully garish sparkle finishes.