Fender and Tom DeLonge Release Signature Strat
The Blink-182 guitarist releases a signature Stratocaster with Fender.
---
The newest signature gear from lead vocalist and guitarist of Blink-182 arrives just in time as the band finished the U.S. leg of their highly-awaited reunion tour, heads to Europe, and has a new album release this fall. Rushed into production due to overwhelming fan demand, the limited-edition Tom DeLonge Stratocasteris designed to emulate the band's signature sound and serves as a standout, must-have addition to any collection.
"I try to write music that is accessible and easy to play and enjoy so that people can come along for the ride. This simplicity really inspired this new signature Stratocaster," said Tom DeLonge. "It just has one knob and one pickup, which just makes it easy to turn it up, play and sound great, especially important when you're in front of a crowd and already have plenty to think about. On top of that, the bright colors give it a timeless, California feel that stands out on any stage. Together with Fender, a brand that is deeply rooted in my musical identity, we've created something that really stands the test of time - like I strive to do with my music."
Features
A custom crafted neck plate featuring Tom DeLonge's original artwork
A Seymour Duncan Invader humbucker, that delivers immense output and turbo-charged tones, ideal for unleashing chunky power chords and crunchy riffs
Hardtail Stratocaster bridge with 6 block saddles to provide rock solid tuning stability, keeping players in tune when playing fast, energetic, Tom-inspired rock
Four colors from Tom's first signature guitar, Surf Green, Daphne Blue, Graffiti Yellow and Black
And an accessories capsule that includes Tom DeLonge signature straps, designed for both comfort and style, and a mix of 351 celluloid picks, both adorned with Tom's brand name, "To The Stars," as well as a Graffiti Yellow signature cable. The accessories range from: $8.99- $34.99.
Limited-Edition Tom Delonge Stratocaster ($1,299.99 USD)
The Tom DeLonge Stratocaster boasts a Seymour Duncan Invader humbucker for immense output and a turbo-charged tone that's perfect for chunky power chords and crunchy riffs. But it's not all about power—the streamlined control setup consisting of a single master volume combined with a treble bleed circuit preserves the guitar's natural high-end, ensuring sparkly cleans and chime-y edge-of-breakup tones. The comfy modern "C" neck features medium jumbo frets on a 9.5" radius rosewood fingerboard for a modern feel with superior playability. Other highlights include vintage-style tuners and hardtail Stratocaster® bridge with block saddles, superior intonation, and enhanced tuning stability. A custom-crafted Tom Delonge neck plate is decorated with Delonge's original artwork. Whether you're a Blink-182 fan looking to bottle the band's signature sound, or simply seeking a unique instrument that packs a knockout punch, the Tom DeLonge Stratocaster® is a must-have addition to any collection.
"As a guitarist who has left a lasting mark on the punk rock and pop-punk genres, Tom DeLonge continues to look for ways to innovate and inspire aspiring musicians around the world," said Justin Norvell, EVP of Product at FMIC. "The Tom DeLonge Stratocastermarks a highly anticipated continuation of Tom's long-standing relationship with the Fender brand and is a celebration of his influential style and musical legacy. This signature release provides guitarists with a no-nonsense, high-output instrument that features top-notch specs and an effortless blend of power and playability that allows them to channel their inner rock star."
In Conversation with Tom DeLonge | Artist Signature Series | Fender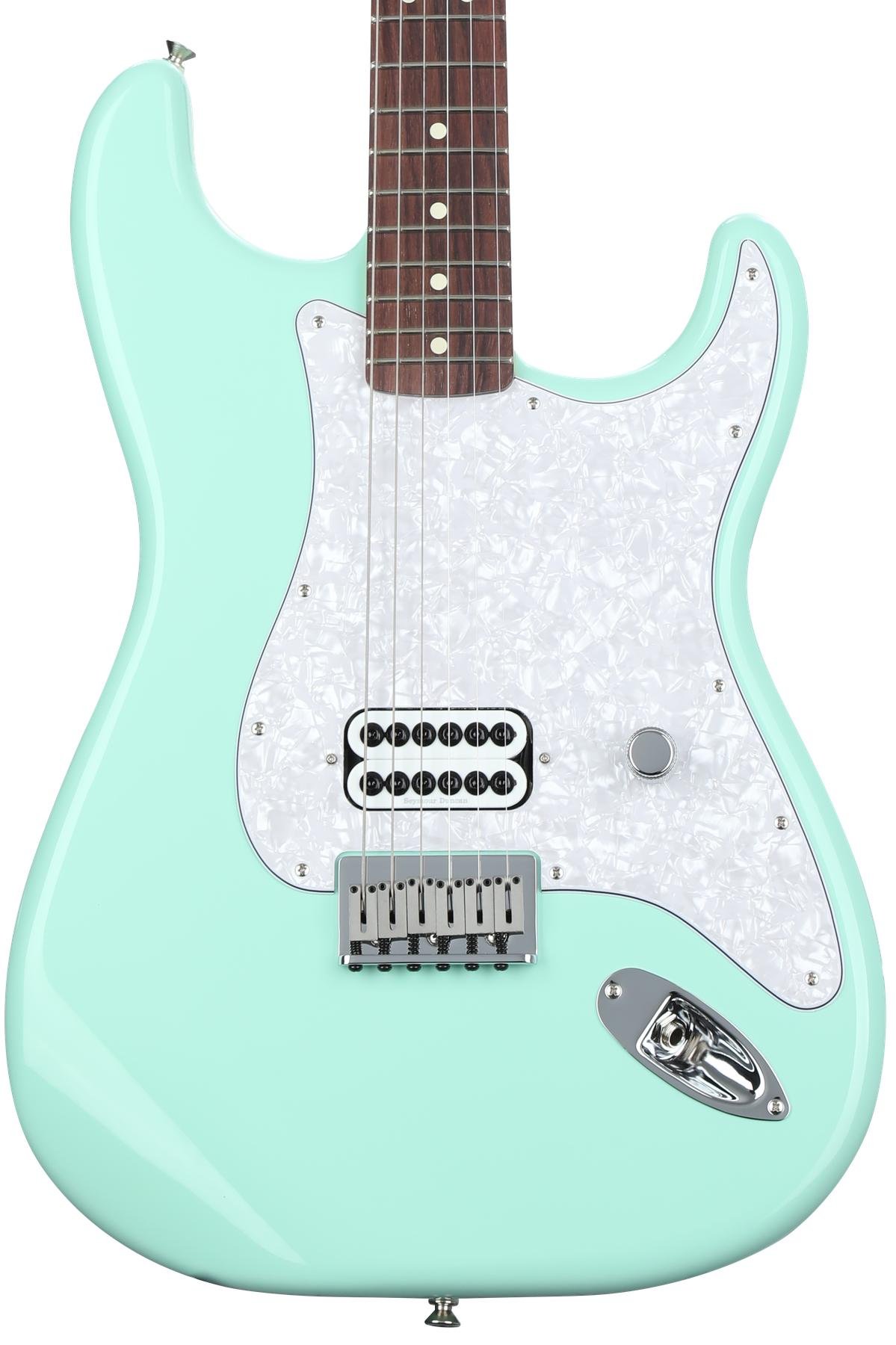 Fender