1965 Gibson ES-355 Mono Sparkling Burgundy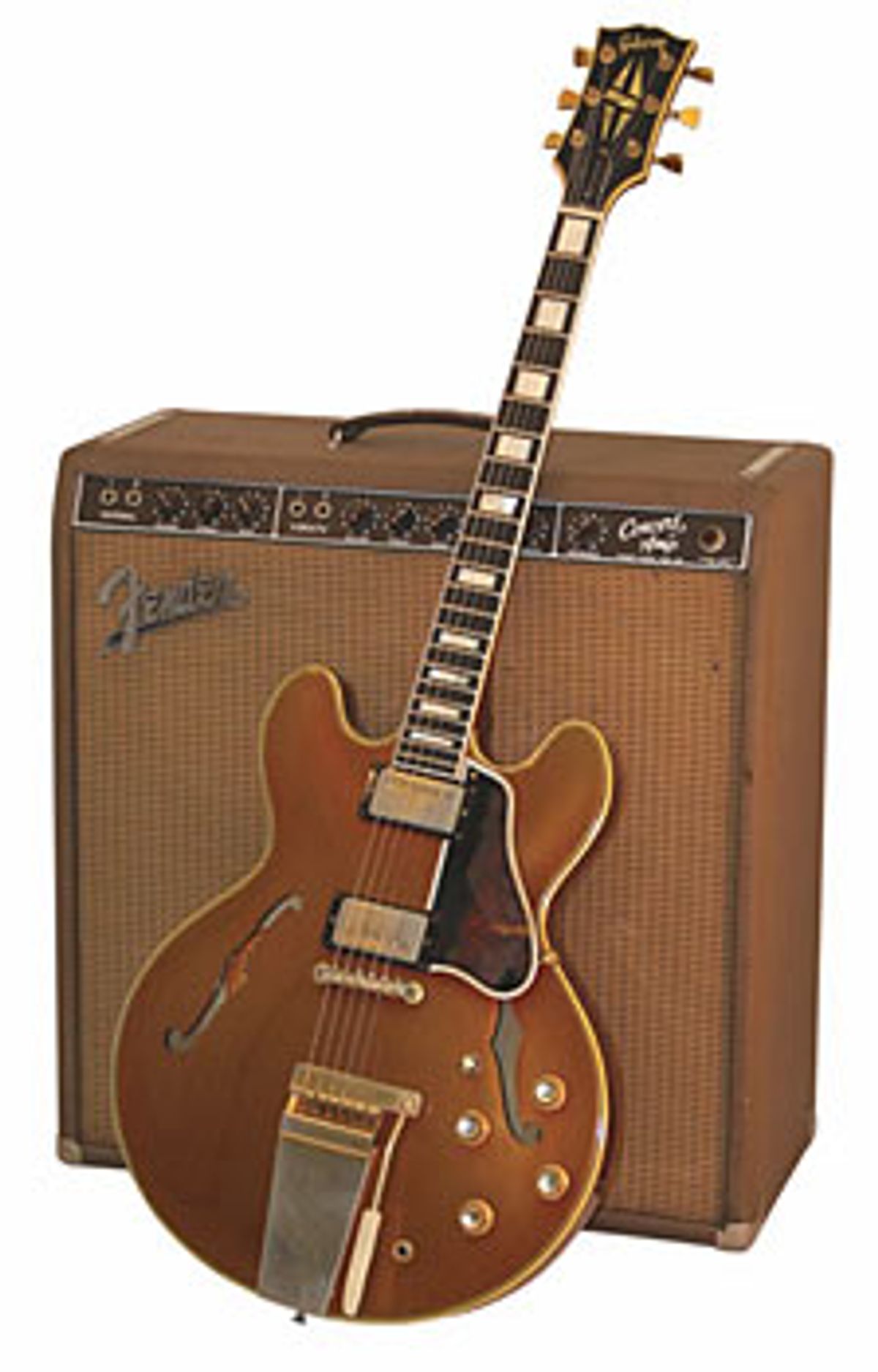 The Gibson ES-355 has been a favorite of blues, rock and jazz musicians since its introduction in the late 1950s. B.B. King, Chuck Berry, Freddy King and Keith Richards
The Gibson ES-355 has been a favorite of blues, rock and jazz musicians since its introduction in the late 1950s. B.B. King, Chuck Berry, Freddy King and Keith Richards are just a few of the artists who have made extensive use of the ES-355. This guitar was meant to be the top-of-the-line model in the double cutaway thinline electric series. It shared the ES-335's solid center block and hollow wings, but had the fancy cosmetic appointments – binding, gold hardware, split diamond headstock inlay and ebony fingerboard – of a Les Paul Custom.
From mid-1959 until the model's discontinuation in 1982, the ES- 355 was regularly fitted with a stereo output and a tone selector switch called a Varitone, also standard on the new for '59 ES-345. A mono version remained available until 1970, but it was produced in smaller numbers than its stereo counterpart.
While this month's featured guitar is the rare mono version, it is also made more unusual by its color: Sparkling Burgundy. The standard color for an ES-355 – until walnut appeared in 1969 – was Cherry Red. Only a few examples in other colors are known to exist, making this month's guitar an extraordinary treat.
Be sure to check out Gibson Electrics – The Classic Years by A.R. Duchossoir for detailed information on Gibson electric guitars made through 1965.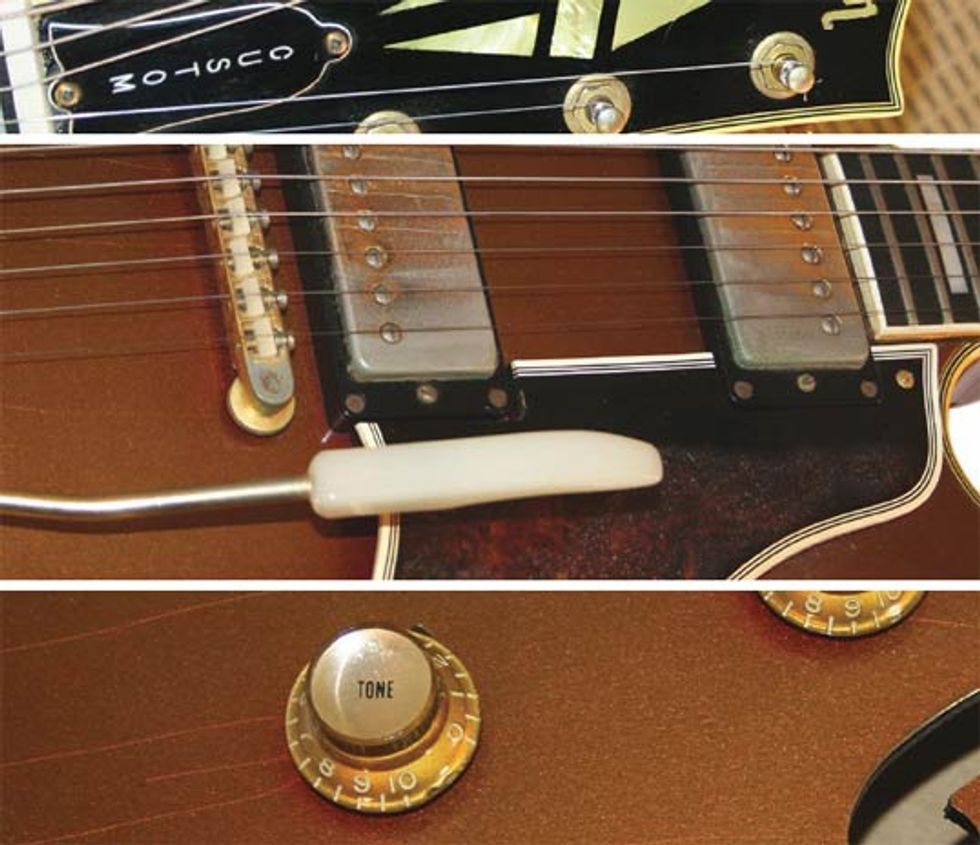 Dave''s Guitar Shop
Daves Roger's Collection Is tended to by Laun Braithwaite & Tim Mullally
All photos credit Tim Mullally
Dave's Collection is on dispay at:
Dave''s Guitar Shop
1227 Third Street South
La Crosse, WI 54601
608-785-7704
davesguitar.com