Last Call: Get Bitter or Get Better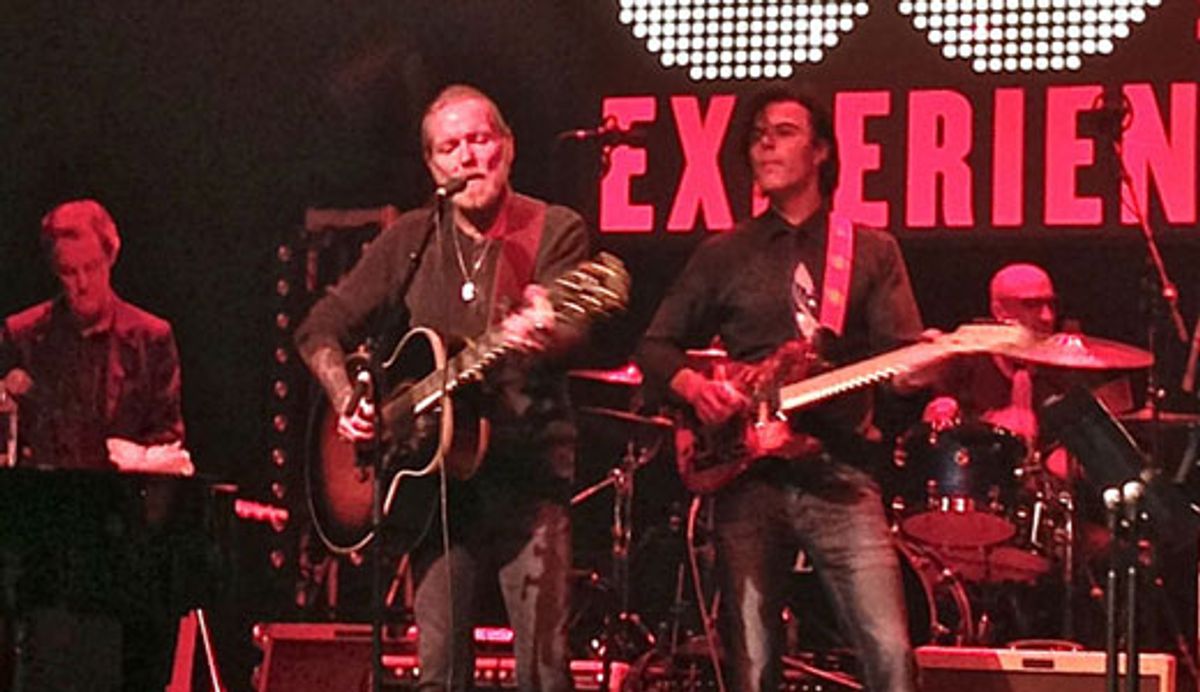 Rejection comes with the territory. How do you deal with it?
Working musicians have to develop a thick skin and show tenacity or they'll never make it past the many levels of humiliation and heartbreak that come along with the job. Perhaps there are some touched-by-the-hand-of-God players who somehow bypass the disappointments and rejections that are part of the career package, but I've never met them. Learning to deal with the inevitable degradation you encounter along the way helps you develop, not only as a player, but as a person. It gives you a blend of humility and empathy, and ultimately builds your ability and confidence. Baptism by fire—it's part of what makes you a seasoned pro.
---
During a recent musician's brunch thrown by my neighbor, Michael Supe Granda (a founding member of the Ozark Mountain Daredevils), Robert "Ferd" Frank told me an inspiring story of a musician who overcame a rough start. Ferd was John Mellencamp's bass player for the first three-and-a-half albums, until an accident injured Ferd's hand and ended his bass career.
I mentioned to Ferd that, as a bassist, he had won the drummer lottery by getting to work with Kenny Aronoff. Ferd explained that Kenny came in on the fourth album, Nothin' Matters and What if It Did, recorded in 1980 with Steve Cropper producing. (At this time, Mellencamp was still going by his stage name, John Cougar.)
As Ferd told it, Cropper hung with the band for a month as they rehearsed the songs for the album, and then they all went into the studio to cut tracks. (That alone is pretty amazing, when you consider that today songs generally take shape in the studio, and the arranging and recording occurs in just a few hours.) Apparently, once they were in the studio Cropper and Mellencamp didn't like Aronoff's approach. Mellencamp was going through a divorce that put him in a permanent bad mood, and he didn't want to make an album. Aronoff had won the drum seat in a cattle call audition just five weeks earlier, and as the new guy, he was taking the brunt of Mellencamp's misplaced anger and tension.
Whatever the case, after several takes Mellencamp and Cropper thought it just wasn't happening, so they decided to replace Aronoff. Today that sounds like putting Michael Jordan on the bench. I've worked with Aronoff and can say from personal experience that the guy manages to blend precision timing with the perfect feel and creativity. On top of that, he's incredibly funny and gracious. It's hard to imagine that anybody would not love what he does.
Baptism by fire—it's part of what makes you a seasoned pro.

The story goes that after Aronoff was replaced on drums for the session, he volunteered to play anything they wanted for free, just to be on the project. He hung around the studio, watched the substitute drummers, and learned all he could. Eventually they used Aronoff on some percussion. The album credits read "Kenny Aronoff (Vibes)."
The story seemed so unlikely I had to email Kenny to ask if it was true. Here's his reply:
I refused to leave when John told me to go home. I wanted to learn from those session drummers and I did. Eventually I returned home and started practicing eight hours a day, seven days a week on things I felt I needed to work on to improve.
About two years later, Aronoff got the call to record Mellencamp's next album, American Fool, which catapulted the singer to Grammy-winning stardom. American Fool included Aronoff's killer solo on the No. 1 hit "Jack & Diane," which was truly groundbreaking in 1982. After that, everybody wanted to hire Aronoff, and he went on to become one of the most successful drummers of all time, working with Elton John, Chickenfoot, Jon Bon Jovi, Smashing Pumpkins, Bob Seger, John Fogerty, Melissa Etheridge, Bob Dylan, Rod Stewart, the Rolling Stones, Willie Nelson, B.B. King, Ray Charles, Bonnie Raitt, Johnny Cash, Stevie Nicks, Brian Wilson, and a ton of other legendary artists. It could have gone very differently for Aronoff if he'd let that first failed session define him. Instead, it inspired him and his career surpassed that of his drum heroes.
I've been in sessions when the people in charge just didn't like anything I played. Maybe I didn't understand their vision, maybe it wasn't a good fit for my style or I was in over my head, or perhaps the people writing the checks were just in a bad mood. Whatever the case, I left these situations with my tail between my legs and considered selling my gear and moving back to Montana to become a simple pot farmer. Thankfully, I brushed myself off, worked harder on my craft, and eventually things improved. But those heartbreaking experiences remain burned in my memory as turning points: I could either get bitter or get better.
Should you find yourself in a music environment that knocks the wind out of you, try to learn from it. Stay calm. Harness any anger and turn it into motivation. Show them they were wrong about you.