Reader Guitar of the Month: Leslie 56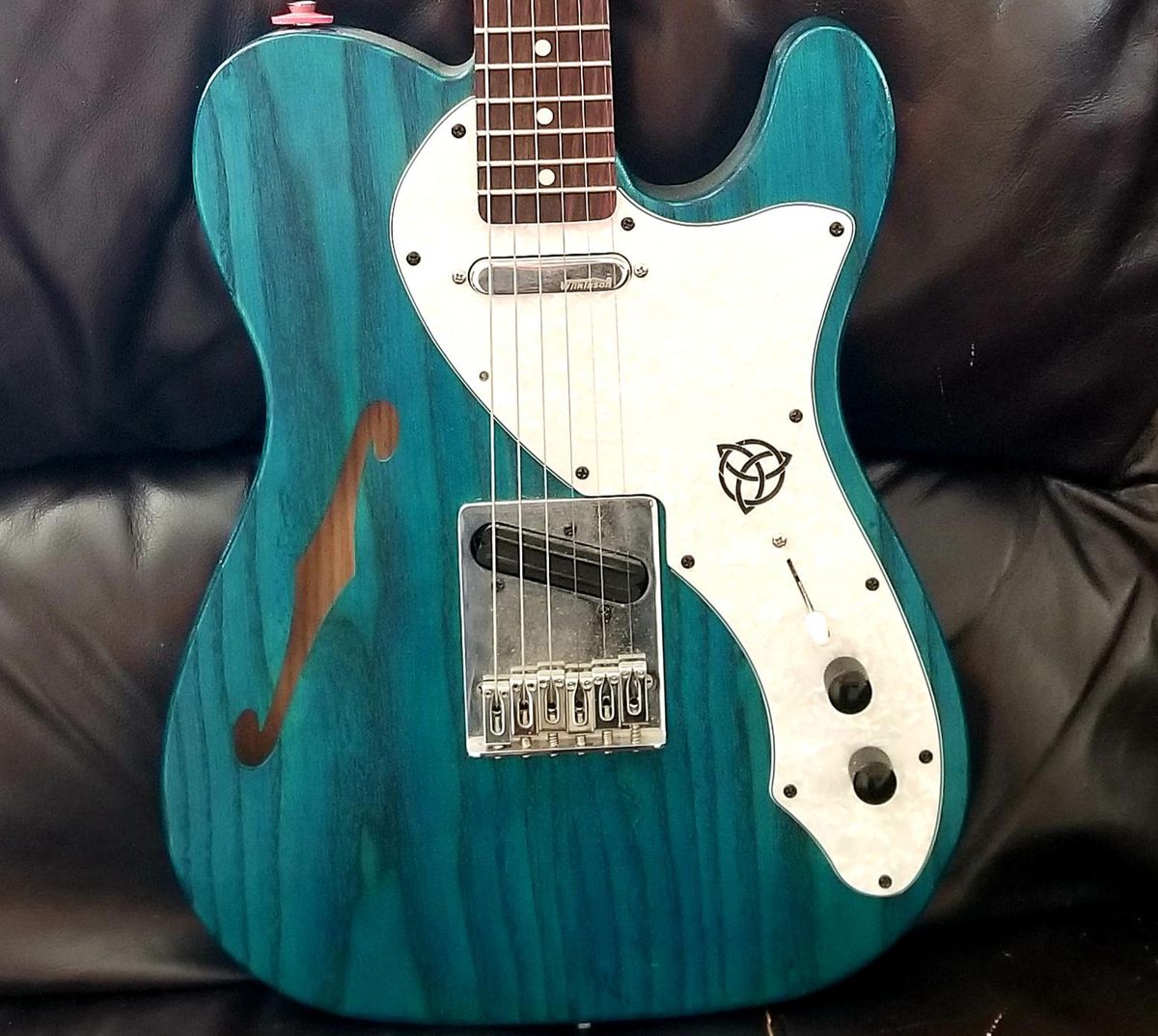 An amateur builder-in-the-making headed online to source parts and, with the help of YouTube and guitar forums, taught himself how to build a Thinline-inspired beauty.
Name: Vinny Eadicicco
Location: Staten Island, New York
Guitar: Leslie 56

I'm a newbie amateur at building guitars. After trying out a friend's Thinline one day, I was hooked. I've always liked the looks and design of a Fender Thinline: the f-hole cutouts, the contours, semi-hollowbody, etc. So, I ventured online to search some DIY videos on how to build a guitar, and there were quite a lot on YouTube.
---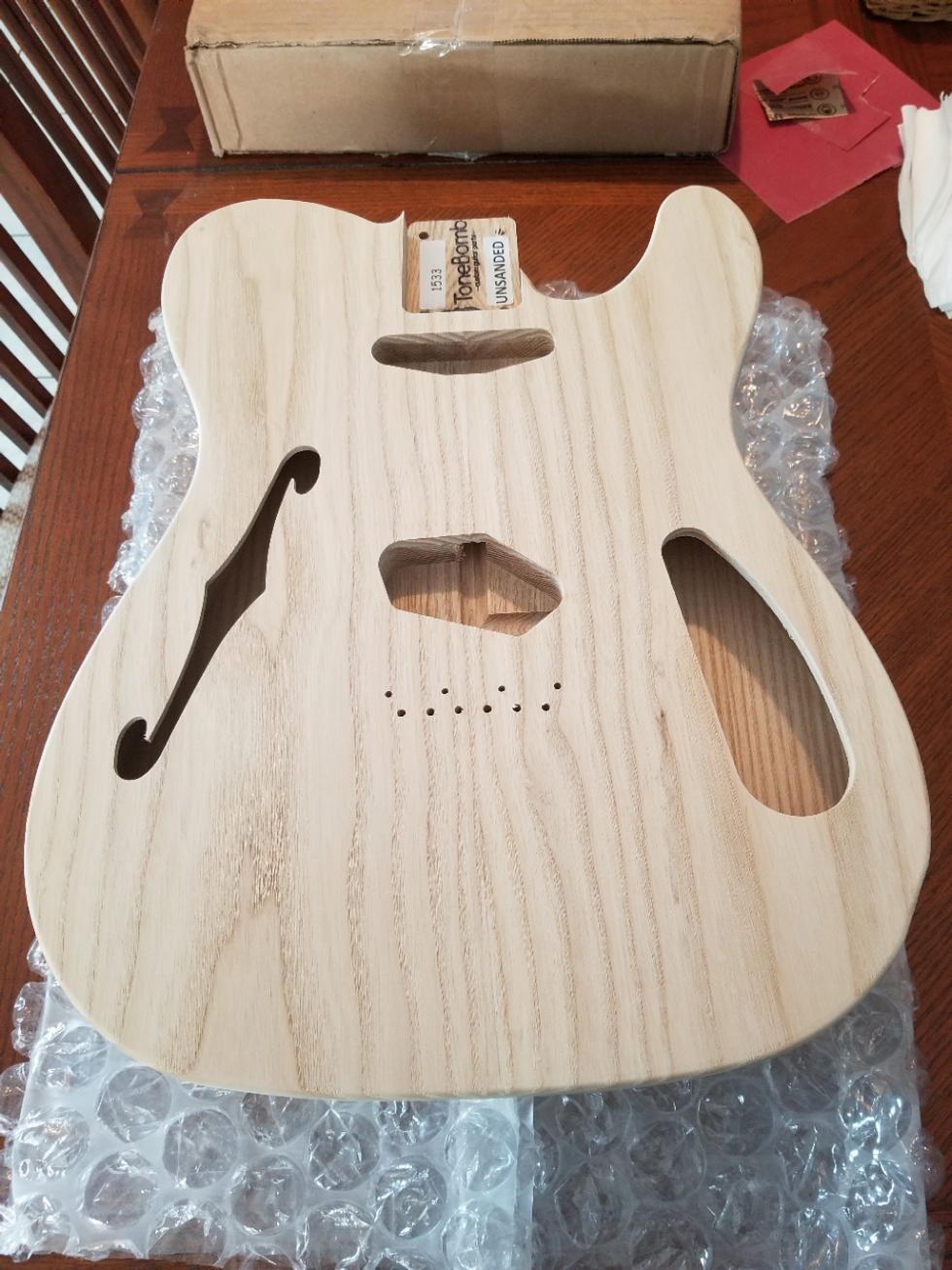 After taking in all the knowledge, I went searching for an unfinished guitar body and a neck. I came across a nice-looking Thinline-style body from a Canadian-based eBay seller called ToneBomb. The body was considerably affordable and attractive, especially the grain. After I made the initial purchase, I looked for ideas on paints and stains. One of the ideas I fancied was from a YouTuber who used a basic shoe dye instead of paint. I was truly amazed by how it came out, plus it looked rather easy to apply.
My next step was to pick a color. Blue was cool, but turquoise was terrific. A manufacturer called Angelus seemed to have a good reputation and good reviews, so I went with Angelus Leather Dye. When the guitar body arrived, I took some advice from a cousin on how to precondition it before applying dye. He said to wipe it down with a damp rag to raise the grain, and then after the grain is raised, use a tack cloth to remove any dust and particles from the body, which I did.
I then applied one coat of the dye and it took nicely. After it dried, I decided to be daring and gave it two more coats of shoe dye. When it all dried, I decided to utilize a finish called Tru-Oil. It's recommended to use at least eight coats minimum. I eventually applied 10 coats of Tru-Oil on the body over the span of three days or so. Tru-Oil dries quickly. However, I didn't want to rush the finish and wanted it to cure, so I took my time, applying it in stages.
After the body was good to go, I needed a Tele neck. With the way the body came out, I didn't want to skimp on a cheap neck. I bid on a Musikraft Tele-style neck, and eventually won it for around $200. I installed the neck, along with a set of Fender tuners. All the hardware was purchased from eBay. I used a Dragonfire Hot Rails pickup in the bridge and a Wilkinson neck pickup. I soldered everything up with much guidance from the internet. The Squier-Talk.com forum was a huge help: A big shout-out to you guys on that forum. After it was finished, I named her "Leslie 56," because my girlfriend shelled out the monies for this project as my 56th birthday present. Thanks Leslie!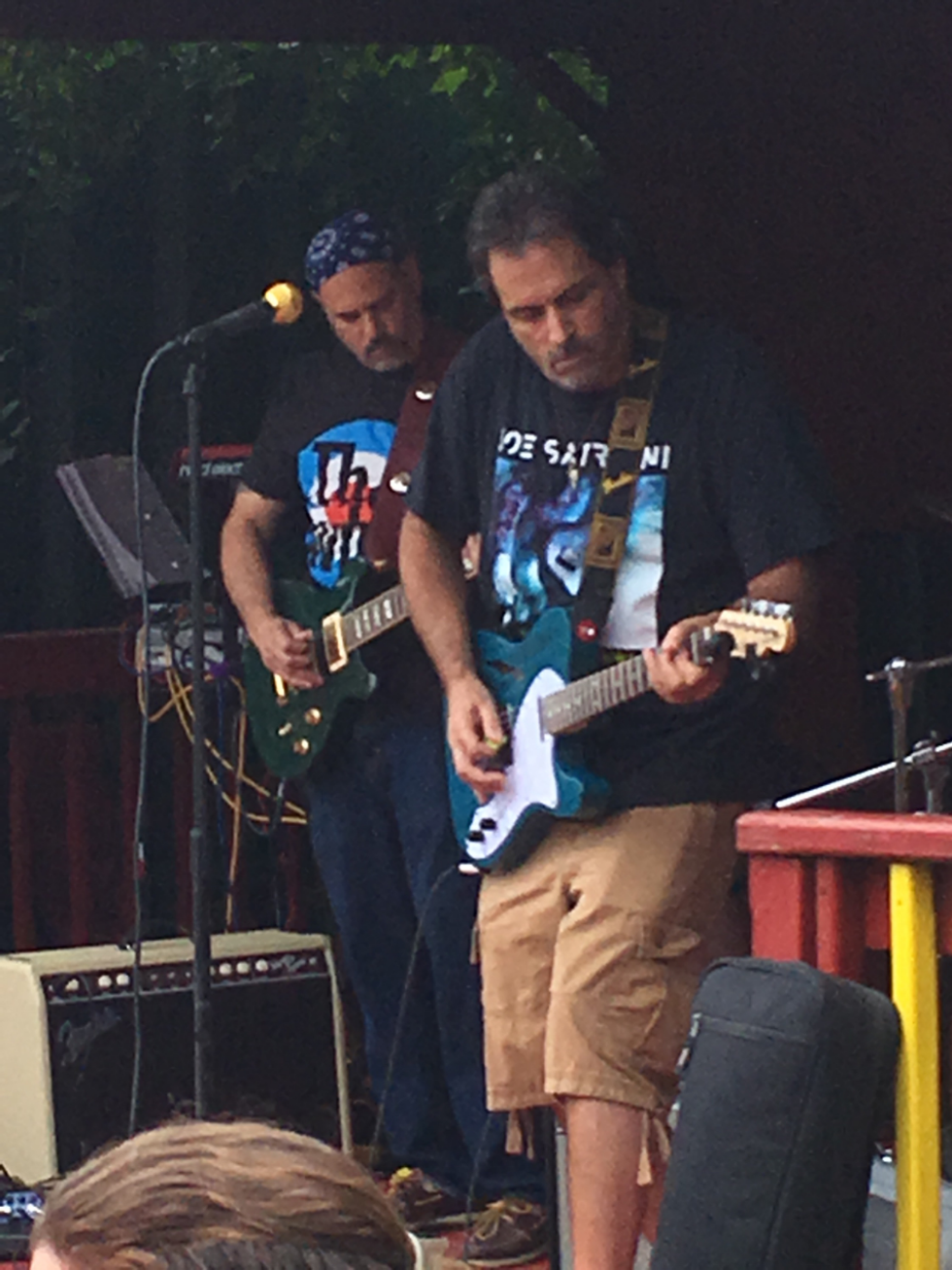 The guitar is a beaut, with great action and nice tones. I had a lot of fun doing this project.
Send your guitar story to submissions@premierguitar.com.