Question and Obsession: Box It Up
Pinky Doodle Poodle's George Hattori joins us in naming the album tones we'd want to capture in a stompbox.
---
Q: What album's guitar tones would you want reproduced in a pedal?
---
George Hattori — Pinky Doodle Poodle
A: This is a difficult question, because I'm absolutely in love with the tones of Freddie King and also the tones of Paul Kossoff of the band Free. Neither of them were big users of pedals, though. I already use a '72 Marshall Super Lead to get as close to Paul's tones as possible. If I could make a magic pedal that had two settings, Getting Ready… and Fire and Water, that would be it.
Current obsession: It's kind of been the same for years: I listen to a lot of Free and other classic rock from that era, as well as the great artists those guys were listening to—the Chicago electric blues men. As mentioned, Freddie King, Paul Kossoff, but also Jimmy Page, Malcolm Young, Muddy Waters. Y'know, all the best ones!
---
Miles Cookman — Reader of the Month
A:The Southern Harmony and Musical Companion by the Black Crowes. A dozen different overdrive tones and they're all great. I've basically spent my life trying to find them. It's a work in progress.
Current obsession: The new Whiskey Myers tune "Die Rockin.'" It's co-written by Ray Wylie Hubbard and it sounds amazing.
---
John Bohlinger — Nashville Correspondent
A: My all-time favorite guitar tone is "Lenny", the instrumental ballad from Stevie Ray Vaughan's first album. I'm pretty sure the gear was SRV's "Lenny" Strat, (a '63 or '64 Strat body with a mid-'50s maple neck), plugged into his 1964 Vibroverb (later modded by César Díaz). I have an old Strat and the '64 Vibroverb but it never sounds like "Lenny."
The reverb is so lush I wonder if they added some room to it. I wish a pedal could get me there, but it's not the gear or studio tricks, it's SRV's hands and soul, and that cannot be replicated.
Current obsession: Guitar players are just getting faster. I can't keep up, so I'm trying to go the other way, and work a slow melody. I want to sound more like the solos from Hotel California, and try melodically to tell a story.
---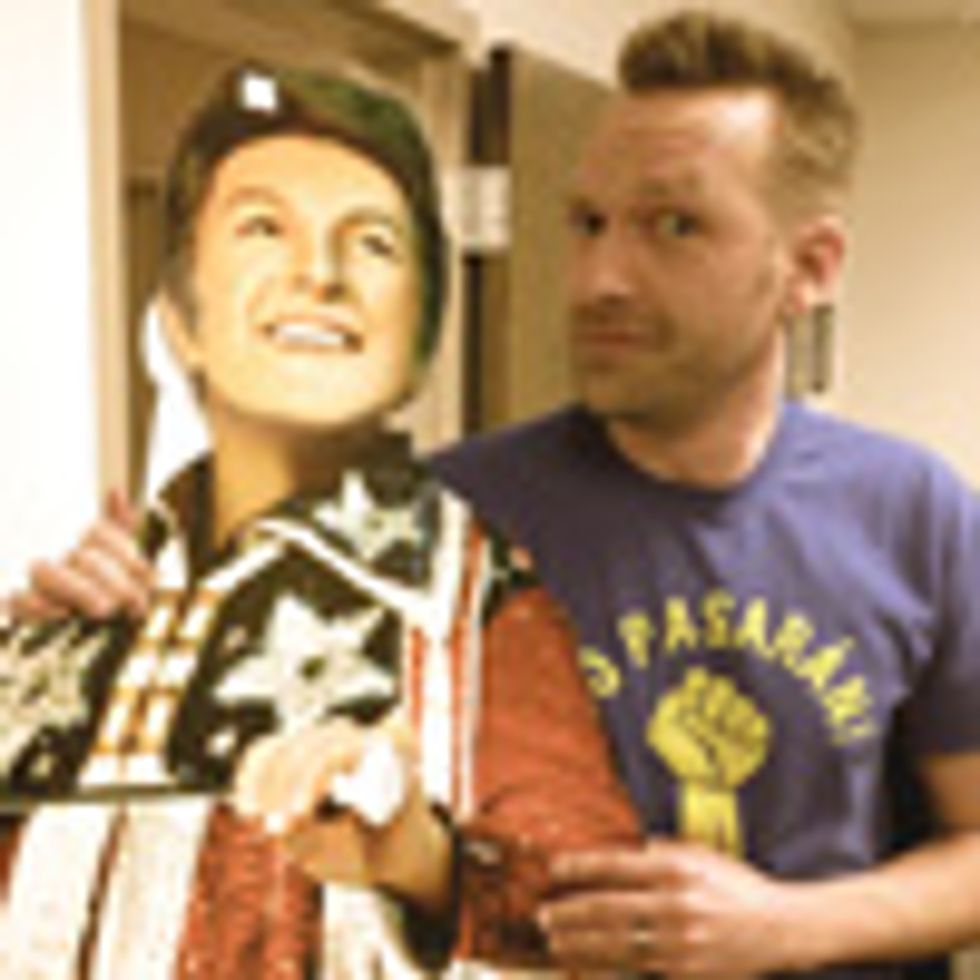 Shawn Hammond — Chief Content Officer
A: Division of Laura Lee's Das Not Compute has a smorgasbord of great tones—furious fuzz, mellow chime, darkly glassy grind, stuttering trems, gnarly sqwonk, searing twang, and howling feedback.
Current obsession: Experimenting with tube and speaker swaps to make my newly acquired '76 Vibrolux Reverb loud and clean enough to rule not just with my Tele but with booming baritones, too.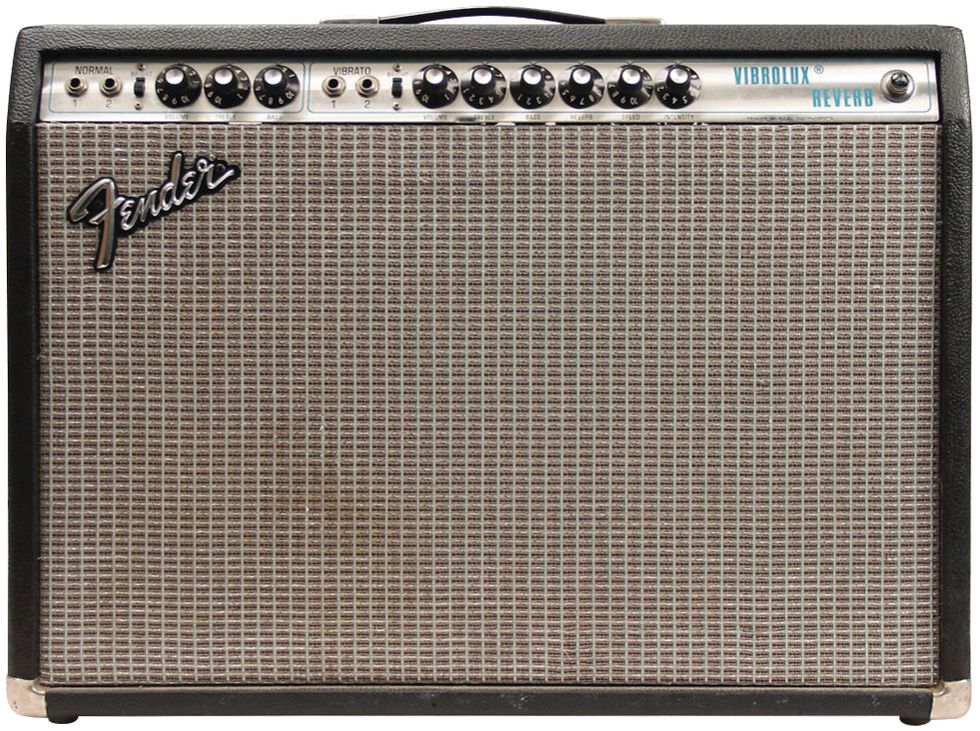 Photo by Bernunzio / Uptown-Music
---